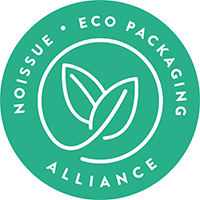 Over the past few years, there's no denying that customers have been on the lookout for brands that share their same personal values. All over the globe, consumer habits have been constantly evolving, with more and more customers making the choice to shop more mindfully.
It's only natural, then, that new brands and businesses follow suit to keep up with the rapidly changing landscape, and offer customers a more ethical and conscious shopping experience. One such brand that's doing just that is Maison Soleil, an ethical boutique based in Washington D.C., USA.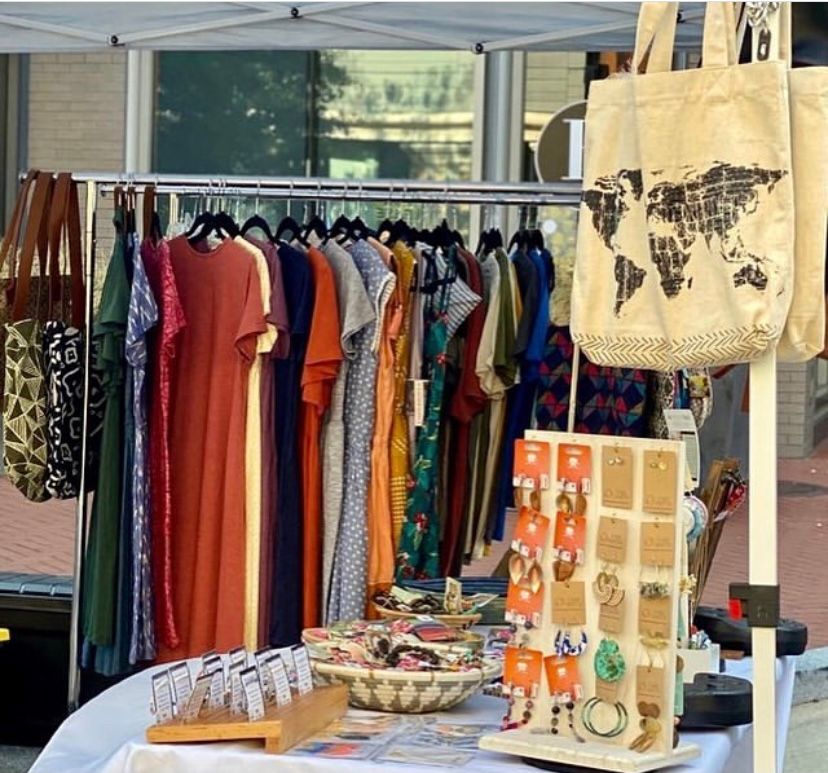 Founded in 2017, Lindsay Sims created Maison Soleil with one mission in mind: to help women around through fair trade principles, and to create a space where women can gather and just be themselves! And though the brand mainly operates on an online platform and in-person through pop-ups and markets, connecting with customers and getting to know them more is definitely one of Lindsay's favorite parts of running the business.
It was while working with a direct sales company that Lindsay came upon the idea of starting her own business—she learned how fashion could be a force for good, and decided that she wanted to be able to choose her own products and put her own spin on it—and thus, Maison Soleil was born! She even gave her business her own middle name, Soleil, which means "sun" in French, and added Maison, which means "house."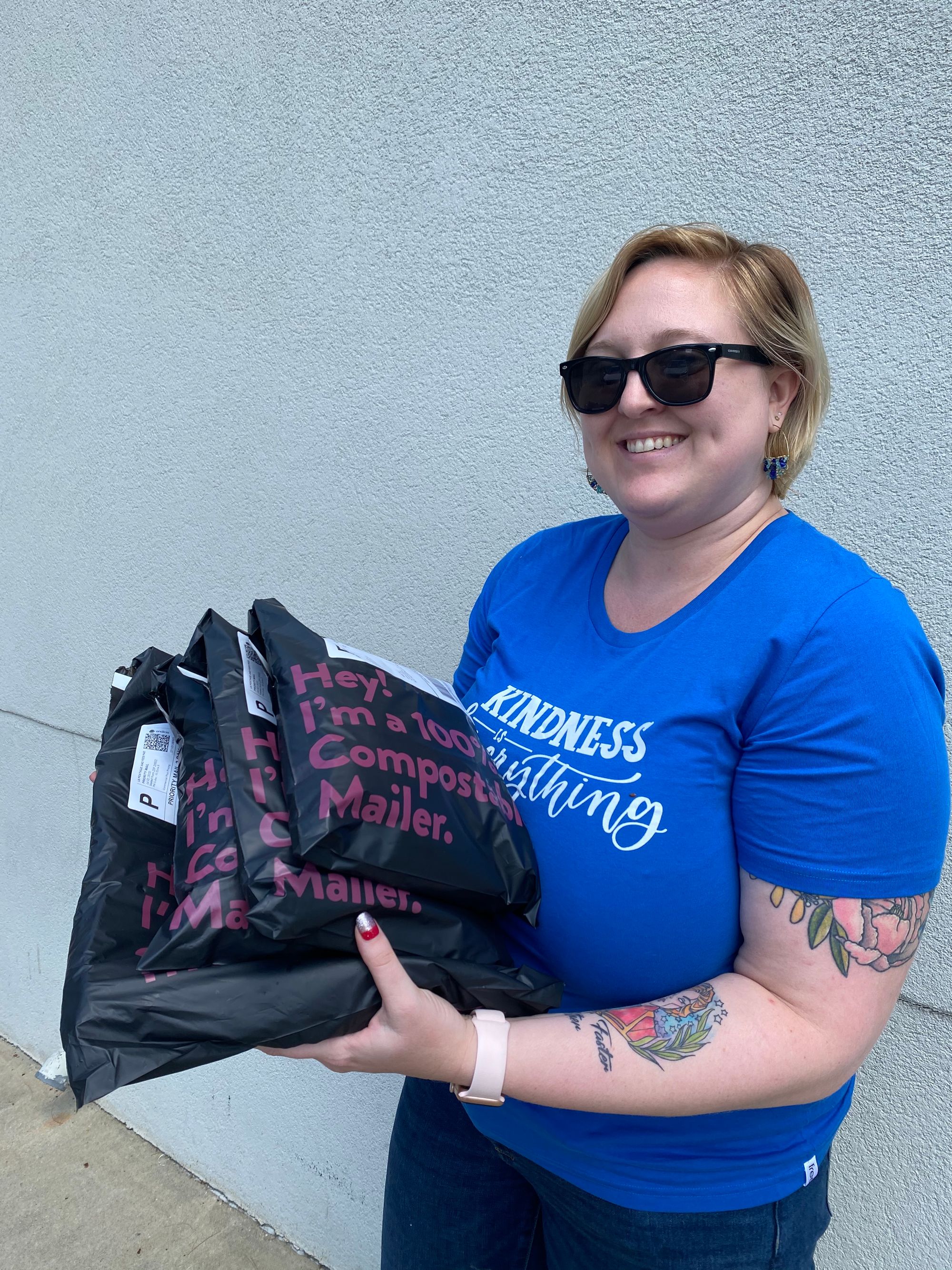 As a business, ethical and conscious shopping is what lies at the very core of Maison Soleil's brand, and their foremost aim is to support women through their fair trade principles so that they can live a full life. Their brand vision is to create sustainable jobs for women all around the globe, to hopefully make the world a better and more ethical place to live in.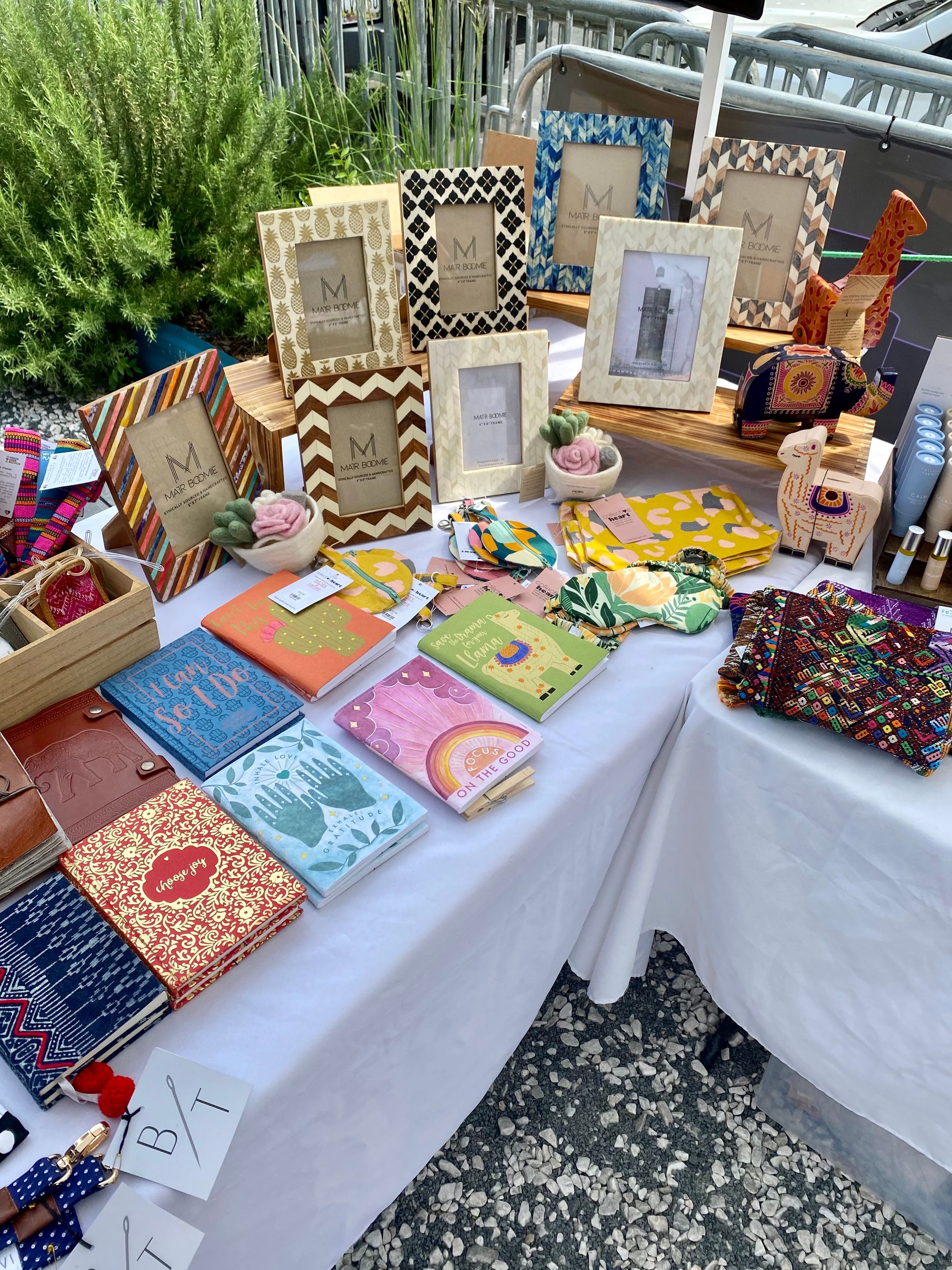 That being said, sustainability is something that's absolutely essential to Lindsay and her brand, and she hopes to do what she can to preserve and nurture the planet as long as possible. She sources sustainable products wherever she's able, and partners with fellow brands that align with her sustainability mission, including a fashion brand with a zero-waste policy. As a boutique store owner, she hopes to keep growing this community even further and connect with more brands that adopt a sustainable philosophy, which was one of the reasons she also decided to go with noissue for her packaging! As Lindsay describes, she was on the lookout for a mailer that would be able to fit her products, but wouldn't contribute any extra waste. Eventually, when she decided to upgrade her packaging even further to better represent her brand, she knew that noissue Stickers and Tape were the perfect answer!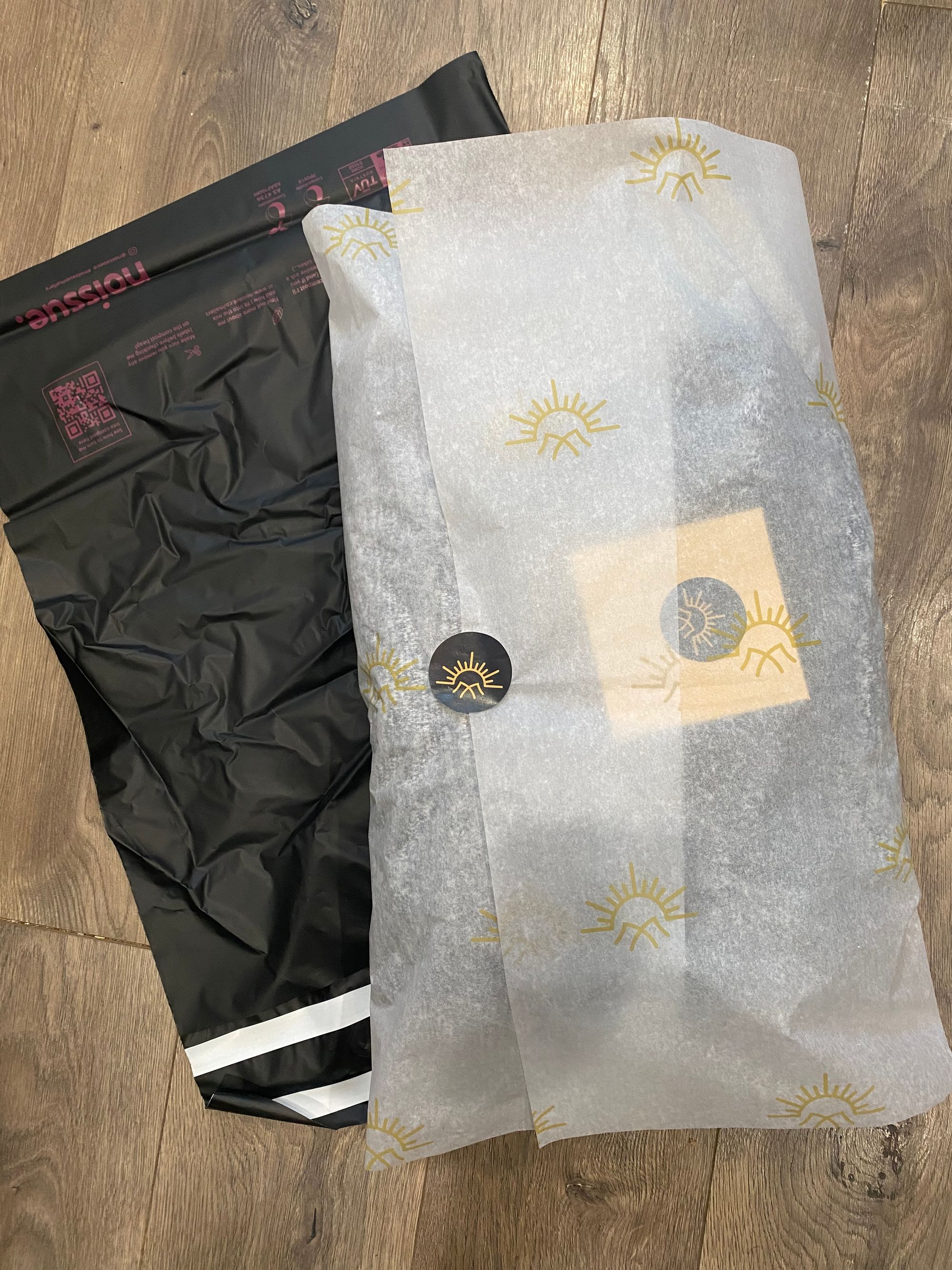 And along with her custom and sustainable packaging that perfectly fit her brand, she was able to also take a step further in her sustainability journey by joining the Eco-Alliance, a community of like-minded businesses that also put sustainability at the forefront. Another bonus: her every order allowed her to plant a tree in an area of need!
"We chose to join the Eco-Alliance because it is the perfect blend of retail and sustainability. It creates this full-circle cycle of our products being sustainable in addition to the packaging it is sent in!"
Aside from joining the Eco-Alliance community, Lindsay also supports sustainable practices within her own circle, particularly by encouraging her customers to reuse their packaging when making returns or exchanges. Moreover, their retail bags are also made from recycled materials, which they leave unmarked so they can be repurposed.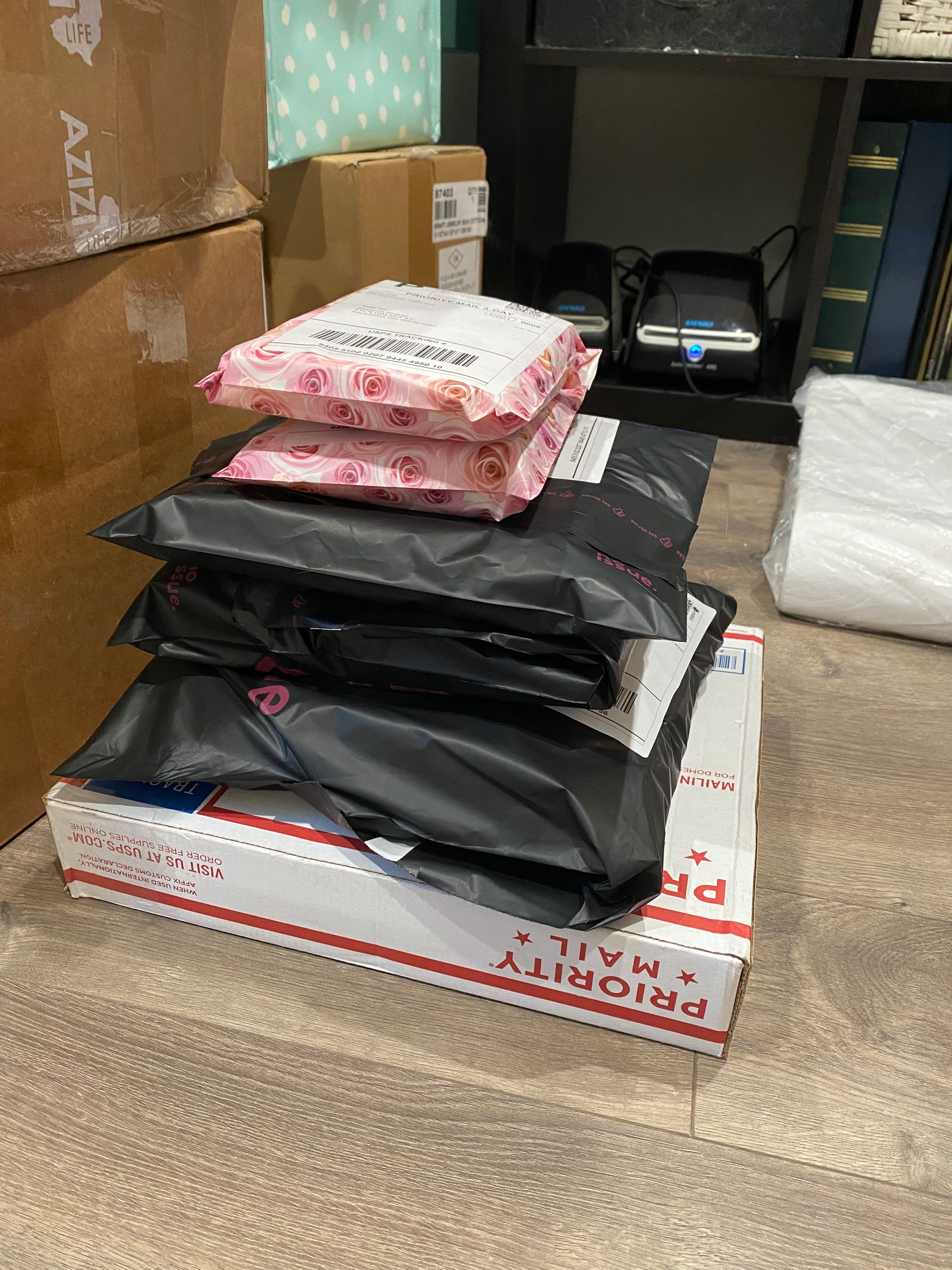 Maison Soleil is resolutely dedicated to their values, and Lindsay believes that's what sets them apart in the constantly dynamic industry. As a business, Maison Soleil is women-owned, family-centric, and actively re-invests every dollar back into their business to support and fund their artisans.
Of course, the journey didn't come without its own challenges, and Lindsay's biggest struggle so far has been in reaching her customers. Over the past year, however, she invested in their social media platforms, and eventually saw a significant increase in her online orders as a result!
It's definitely been a challenging journey, but also an incredibly rewarding one. And to those who hope to start their own businesses too one day, Lindsay's advice is to just go for it. It's definitely a difficult venture, but it all pays off in the end — and the impact you're making is also meaningful!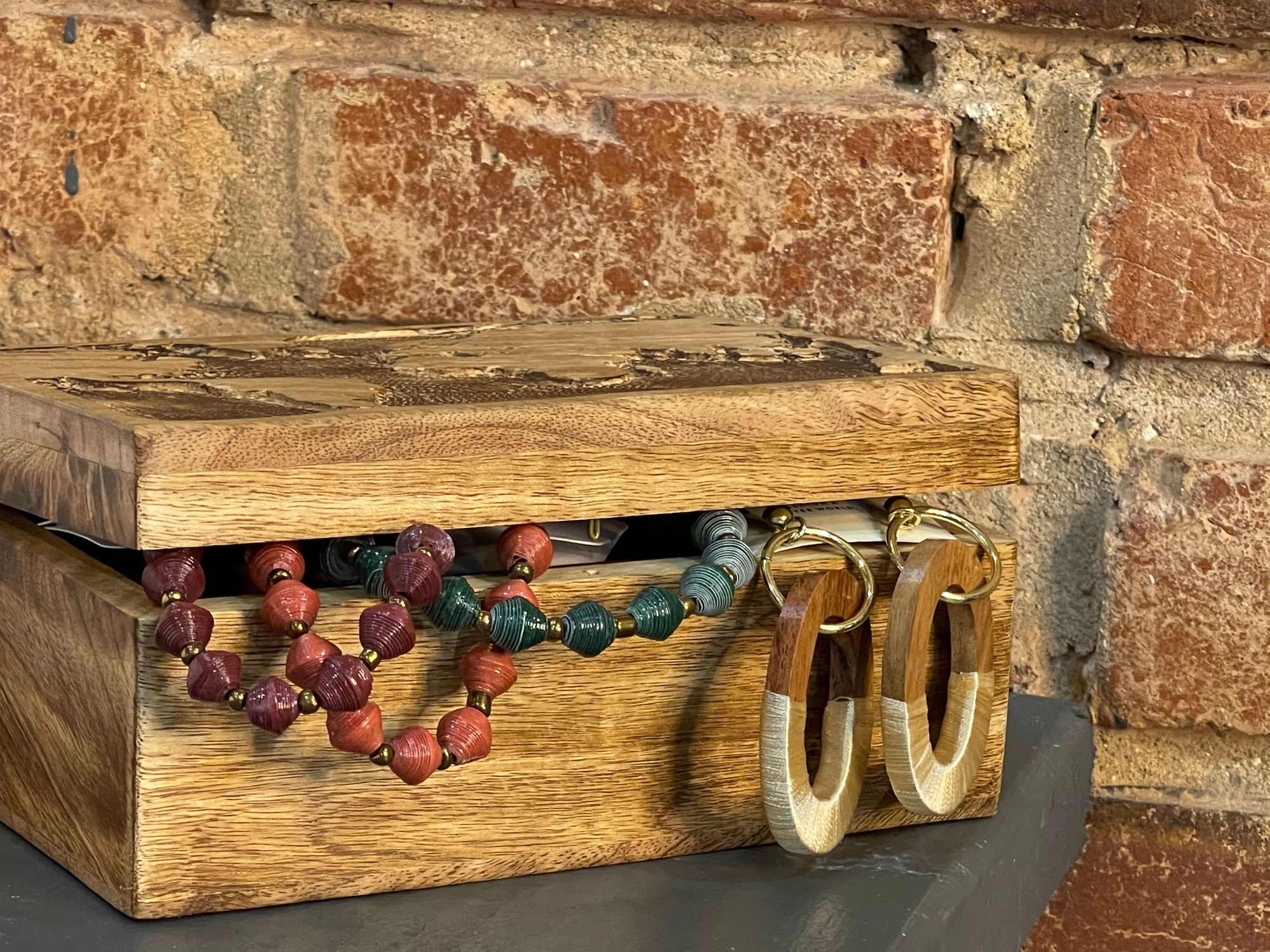 "I encourage them to do it! It's so rewarding despite being a hard venture, the impact you are making is important! Don't give up. Keep your head up. There will be ups and downs, but it is SO worth it."
Lindsay recalls one of her favorite orders by far: some of the first dresses she stocked were used for two different weddings — one in Ireland, and another all the way across the world in Australia! She absolutely loves that her business has made an impact on an international level, as making connections is what she and her brand are all about.
Forging connections with people, and helping each other take steps towards sustainability — Maison Soleil is definitely helping pave the way for the future of fashion!
---
Find more of Maison Soleil here:‌‌‌‌‌
‌‌‌‌‌‌‌‌
Website: maisonsoleil.com
‌Instagram: @maisonsoleildc
Like this story? Tell us yours! Share your brand story and love for your custom packaging and get a chance to be featured on the wrap! If you're a noissue customer and are interested, you can join the Eco-Alliance by clicking here and answering a few questions here.
Questions? Email us at ecoalliance@noissue.co