In this series, we showcase some remarkable noissue Creatives and their noteworthy passion projects. Deep diving into the process and magic of personal design work, we look to our Creatives to share what sparks their inspiration. For this feature, we'll be highlighting the story behind luna + sage, an imagined wellness brand, by Unwritten Digital.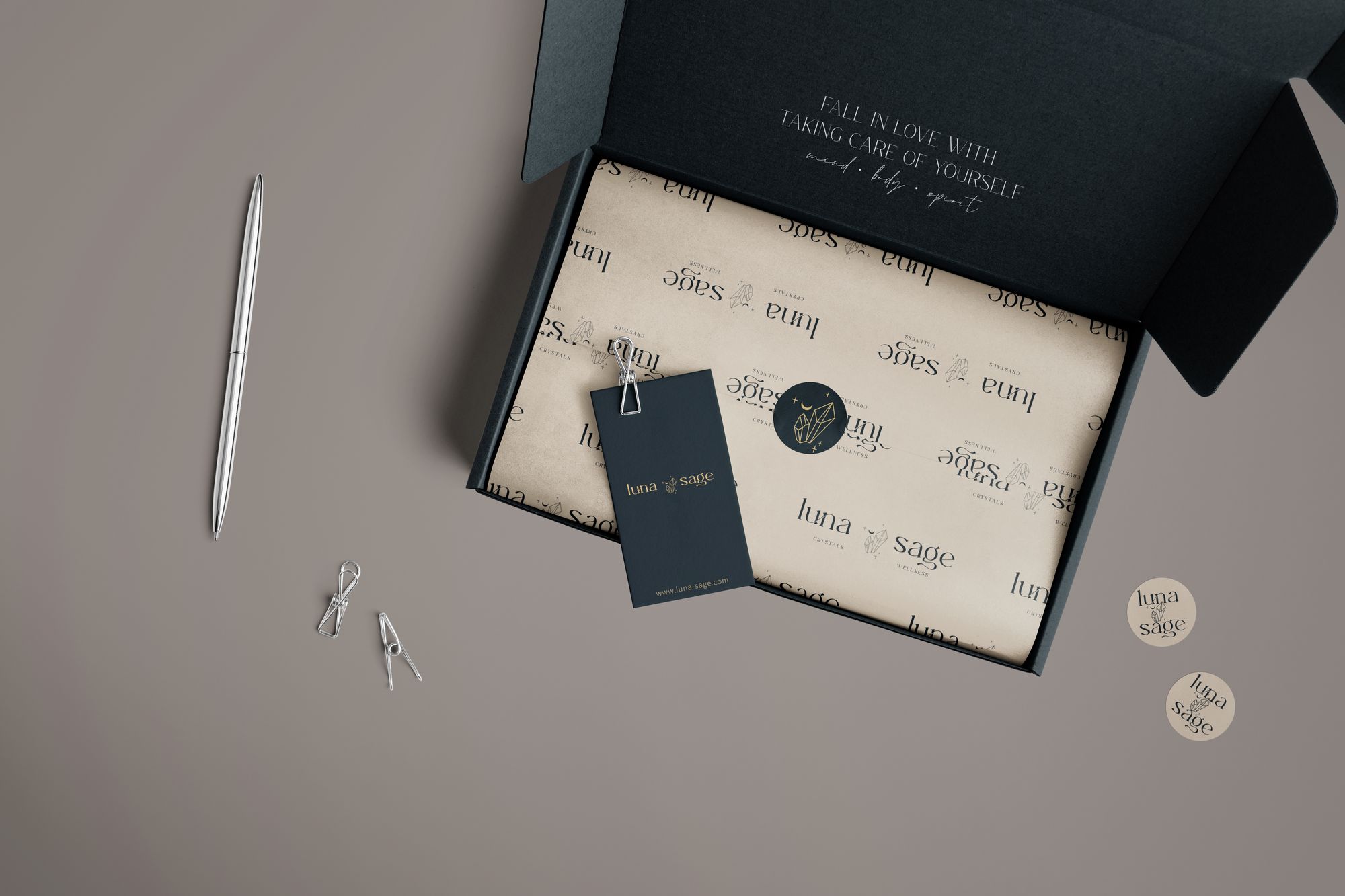 Meet the Designer:
Unwritten Digital is a Manila-based creative studio crafting brand stories and building meaningful identities for passionate businesses. Founded by Pinky Lotho in the midst of the pandemic, her passion for starting a business and working from anywhere in the world led to the birth of her very own design studio.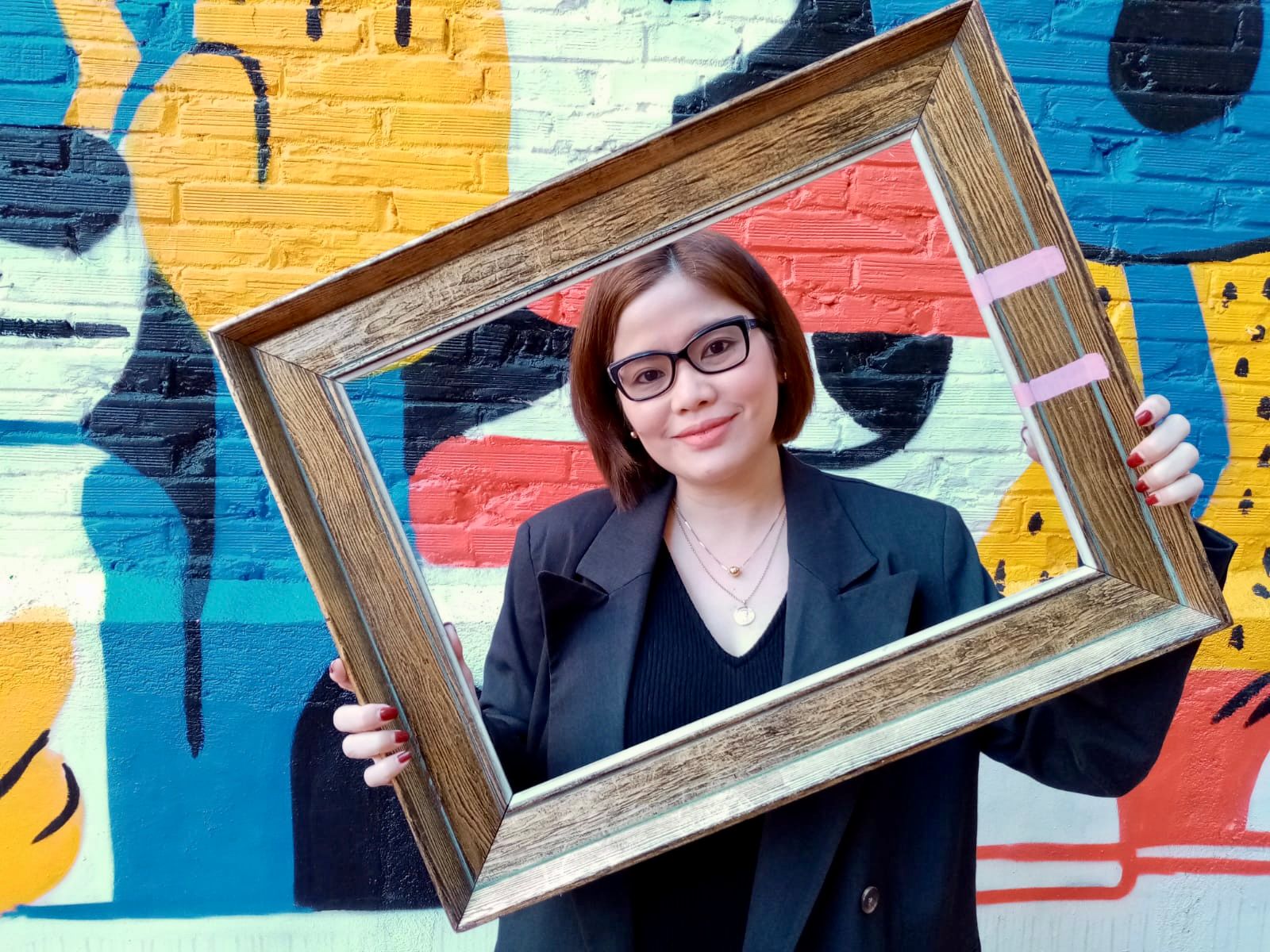 Unwritten's mission is to help small businesses craft thoughtful brand experiences that evoke strong emotional connection giving more value and impact to their businesses. They specialize in branding as well as  print and packaging design – servicing start-up and existing brand worldwide is their ultimate passion!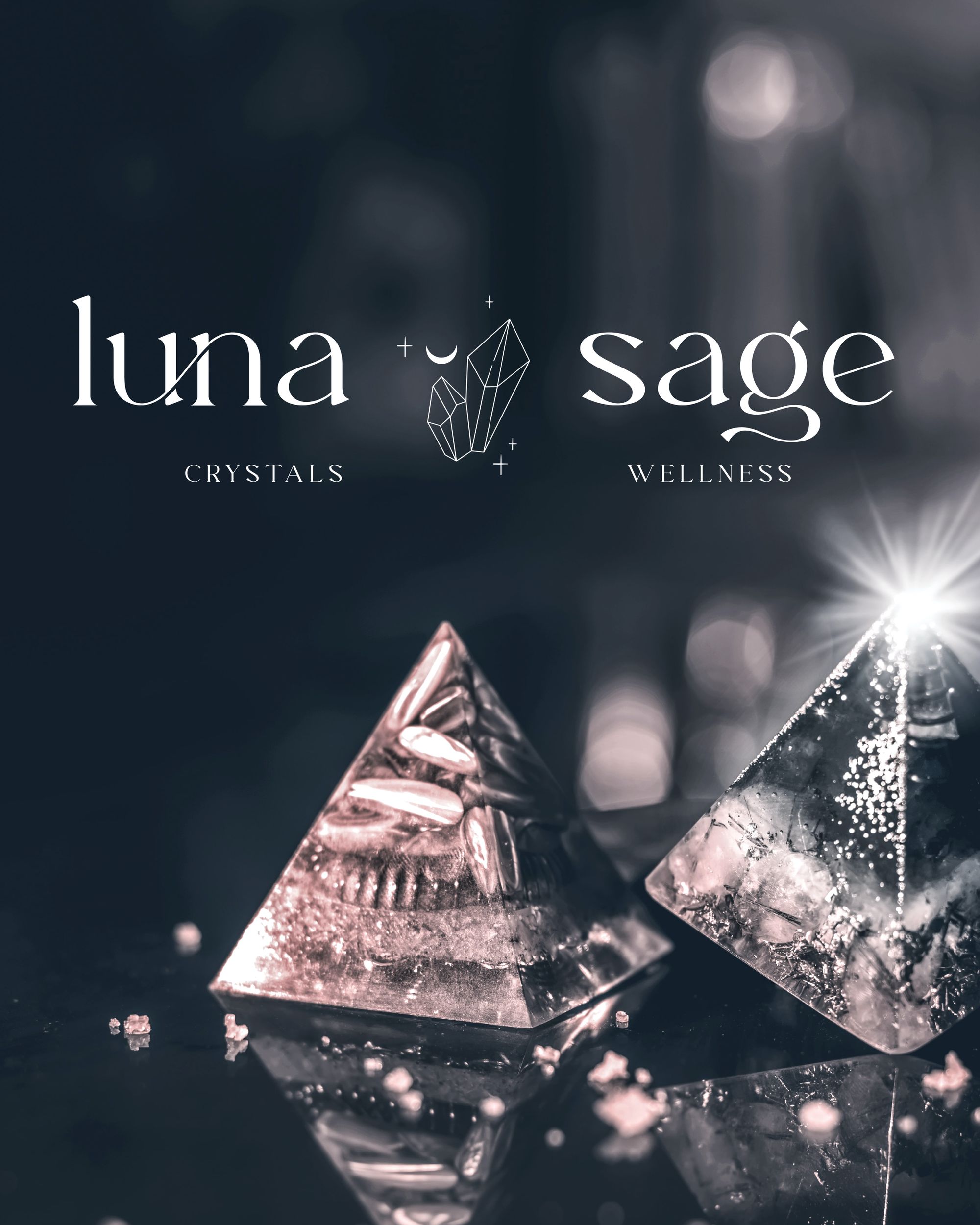 "It has never been easier to start a new brand during this age of social media. A small, humble brand can grow into something more – especially when coupled with quality products/services and effective brand storytelling. This is something that I'm quite familiar with and have set my sights on." – Pinky
Less is more for Pinky as her style can be defined as simple and sleek. Whitespace and subtle, neutral colors are her trademarks and she appreciates the beauty of simplicity and quality. With her no-fuss, intentional approach, Pinky's clients enjoy a stress free and collaborative journey with Unwritten Digital.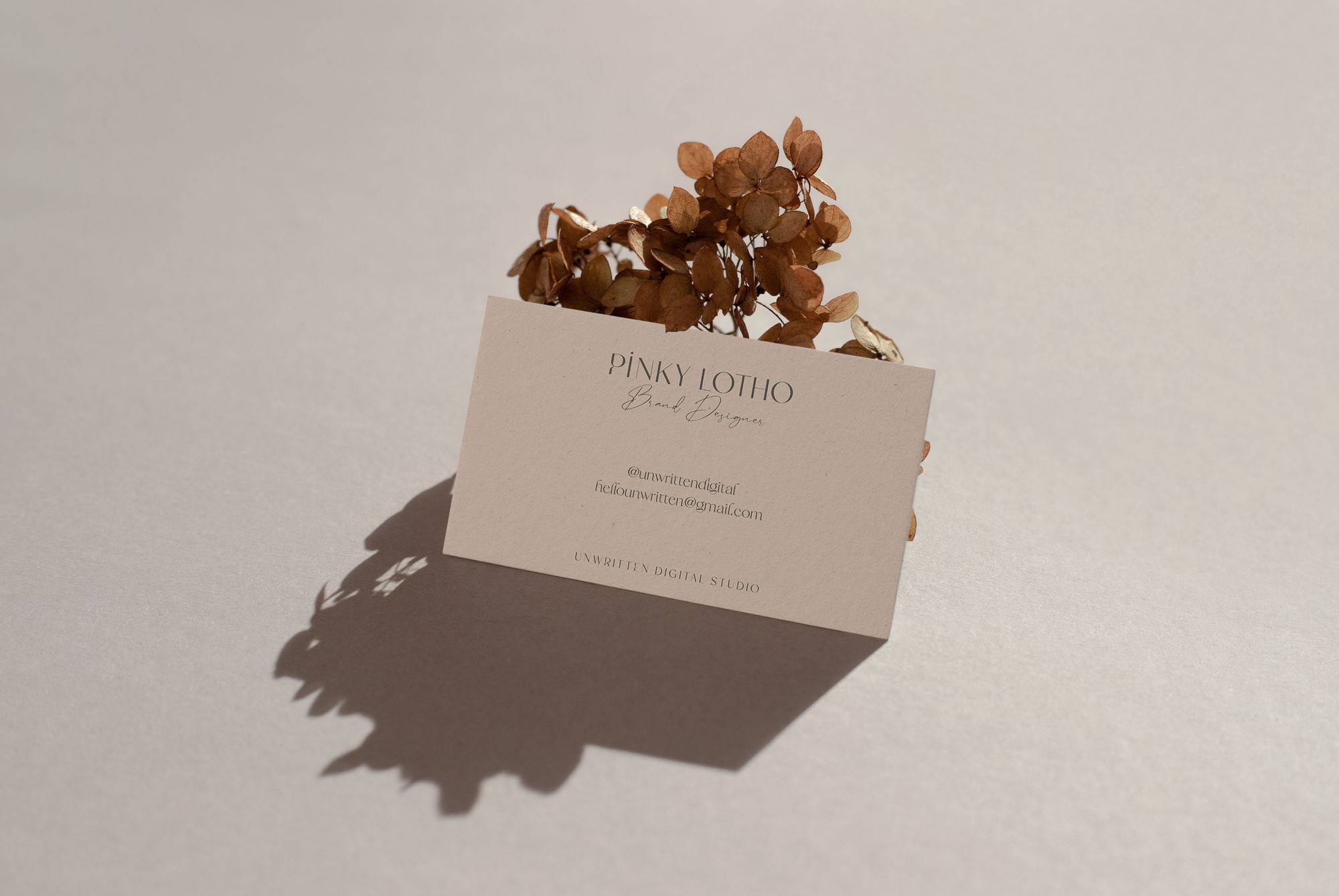 "My main purpose is to help small businesses communicate their passions through strategic branding and thoughtfully crafted designs that speak true to who they are. I believe I'm doing good and making a difference. I get excited to do my work and spend my time doing what I love the most!" - Pinky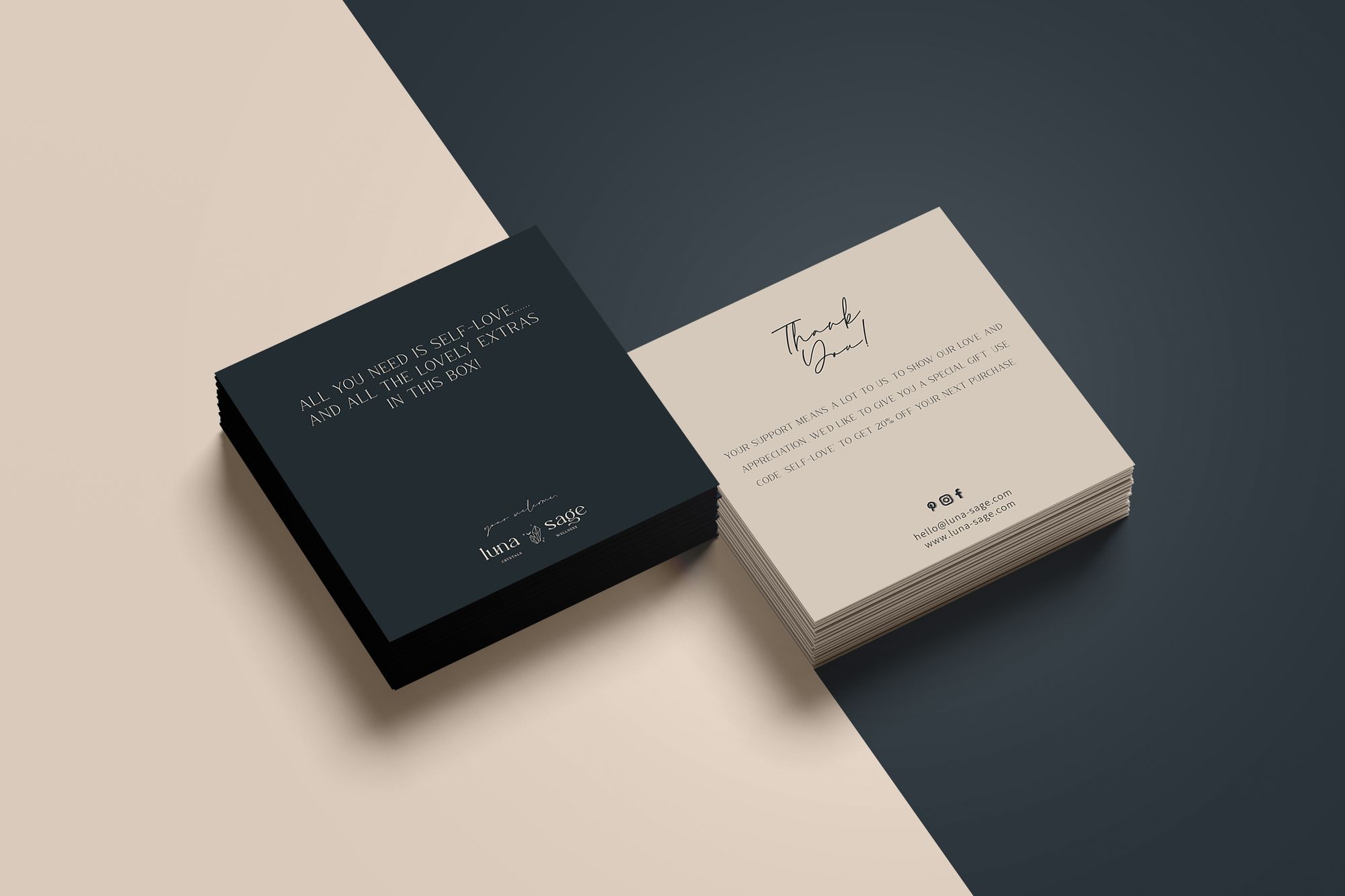 Pinky enjoys working on projects that she personally feels invested in and shares the same views on being committed to upholding a positive and environmental impact. She adores beauty and wellness brands, especially those who promote using only natural and organic ingredients. With these values in mind, Pinky is consistently drawn to candle brands.
"Even prior to launching Unwritten, we have candles all over our house - I would buy whenever I see one particular scent that I like without even lighting them! Just seeing and smelling them makes me feel good! And they're a good piece of décor too. So yes, I love collaborating with candle makers all over the world and helping turn their ideas into reality! I hope I get to work with dream clients in the beauty and skincare industry too." - Pinky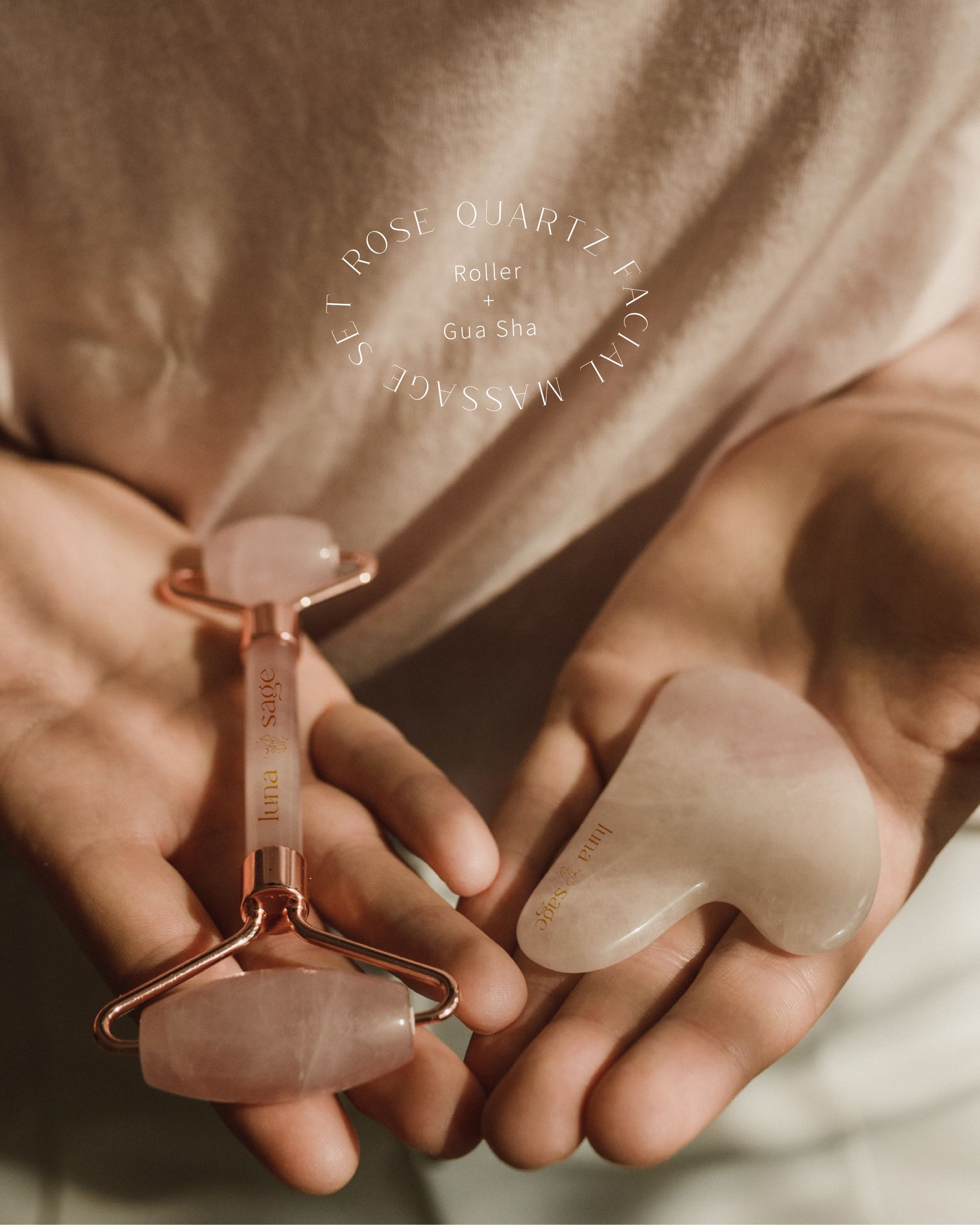 The Inspiration Behind Luna + Sage:
Luna + sage was Pinky's passion project created for one of the Briefclub's various design prompts. The goal was to create branding with print and packaging collateral for their imagined compan. Luna + sage is a crystal and well-being shop with products specially curated for your mind, body and spirit.
"I make sure to participate in any design challenges whenever I have time, especially if I really like the brief. It's also a good way for me to just let my creativity flow without judging my ideas. I'm glad I took a break from work and participated in this brief because I had so much fun working on it and creating a brand that I truly love." - Pinky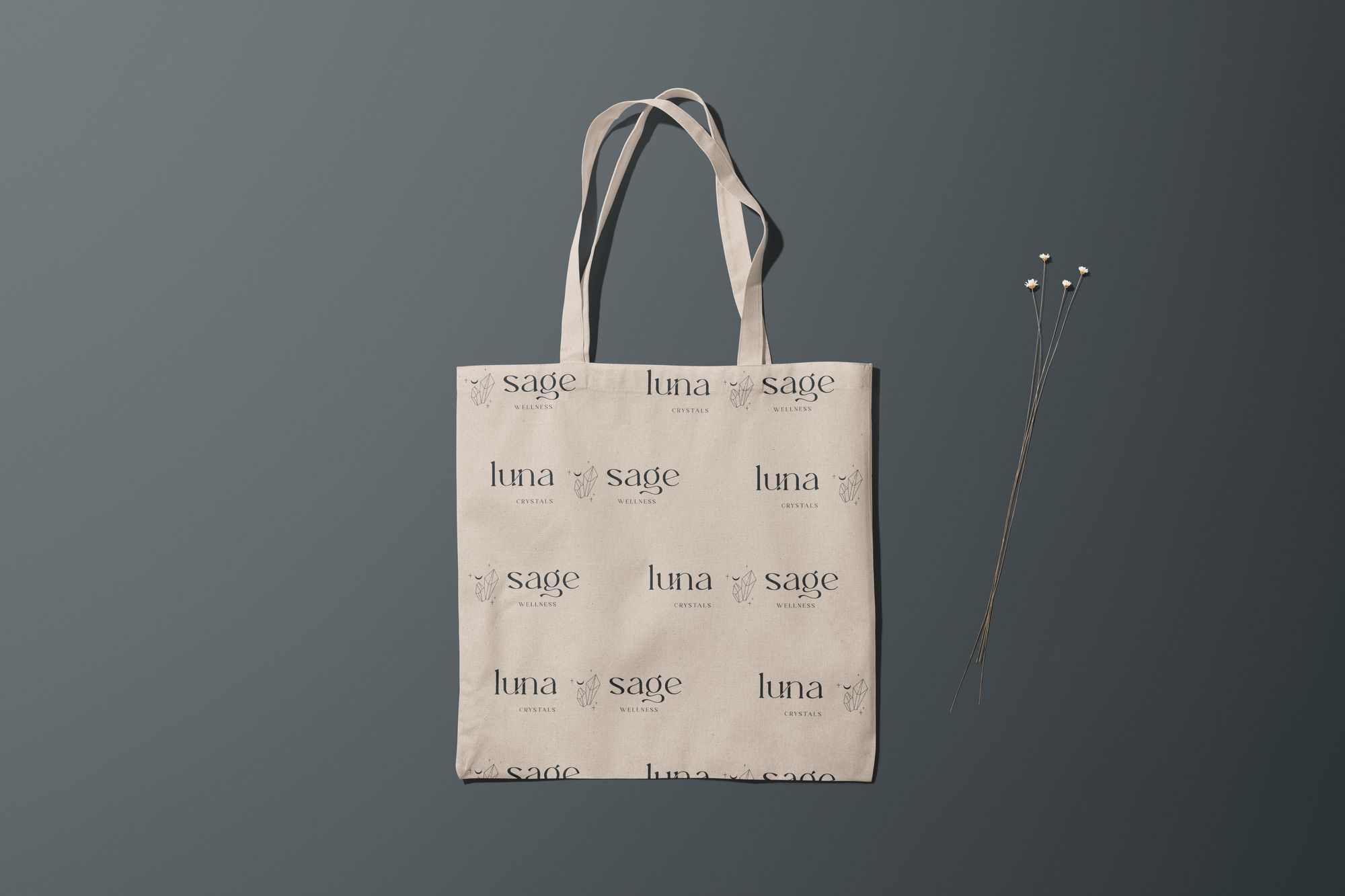 Pinky has a personal collection of crystals and smudge sticks (sage, juniper, palo santo, etc) and uses them for what she intends to attract in her life. Energy, healing and living with intention were the driving forces of inspiration behind this passion project.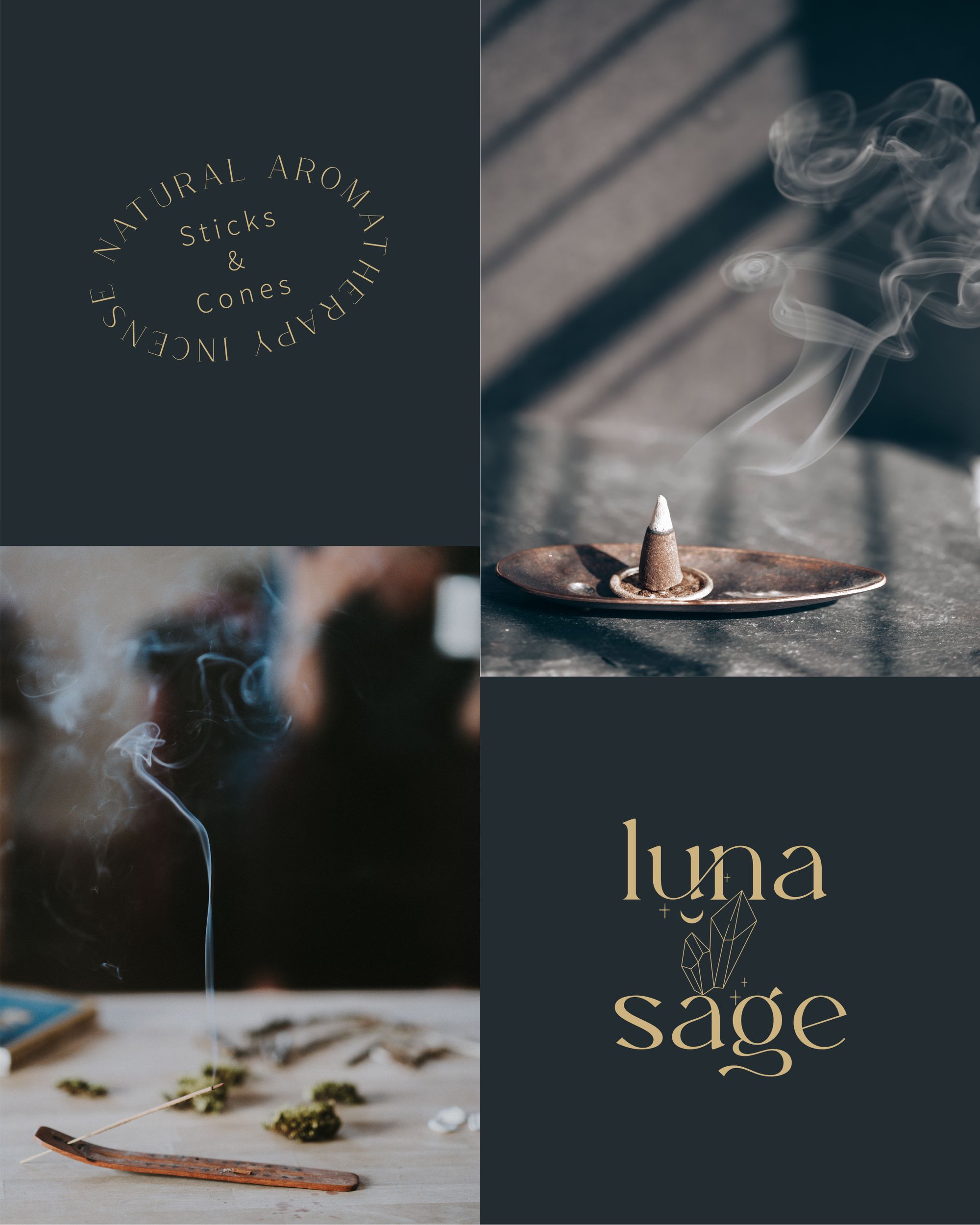 Behind the Scenes of the Design Magic:
Pinky always approaches her projects by looking at the brand as a human-like character. She dives deep to find ways that it can make an emotional impact and convey a positive experience to its audience. It's vital for her to identify the human component through the brand personality.
"I wanted luna + sage to have a chic, relaxing, and mystical vibe, after all, it's a wellness brand so I want the customers to feel this just by looking at the brand assets – to stir up the emotions of excitement and joy.", shares Pinky.
Pinky's design process starts by listing down the brand adjectives and its purpose. She uses this as a base for when she starts sketching her ideas down on paper, letting it flow freely with whatever comes to mind. This step is also accompanied by some research which helps in building out the vision board that finalizes all the brand colors. For luna + sage, she decided to use an elegant color scheme that balances soft gold and bold, blue hues.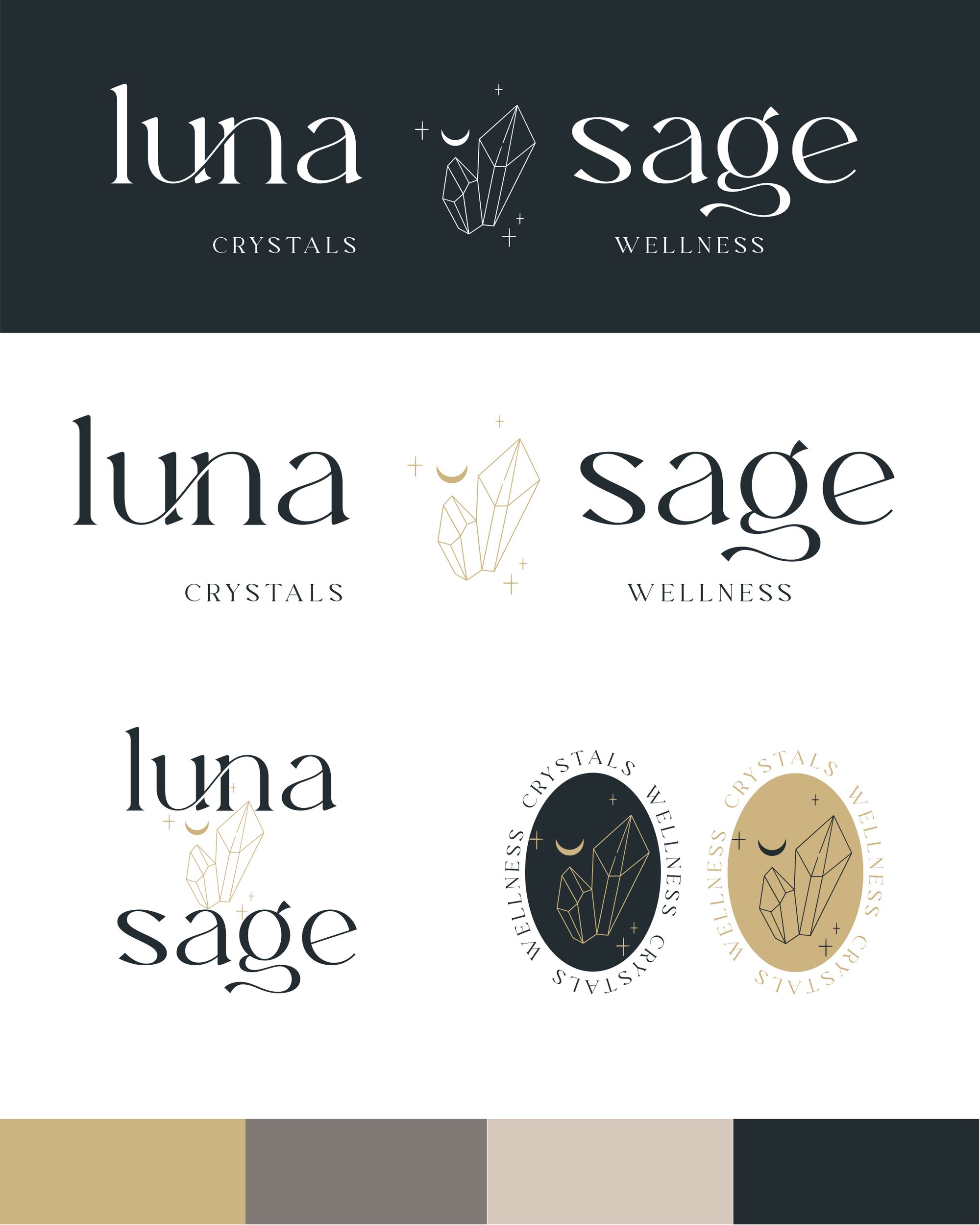 After narrowing down all her ideas and establishing the brand vision, Pinky moves on to Adobe illustrator to start finding the perfect typography. She starts by creating the primary logo and crafting variations, mainly focusing on the secondary logo and its submark. From there, Pinky goes through a trial and error phase, making small adjustments if needed. Once she feels confident in her designs and the direction, that's when she stops and begins to add the finishing touches to complete the project.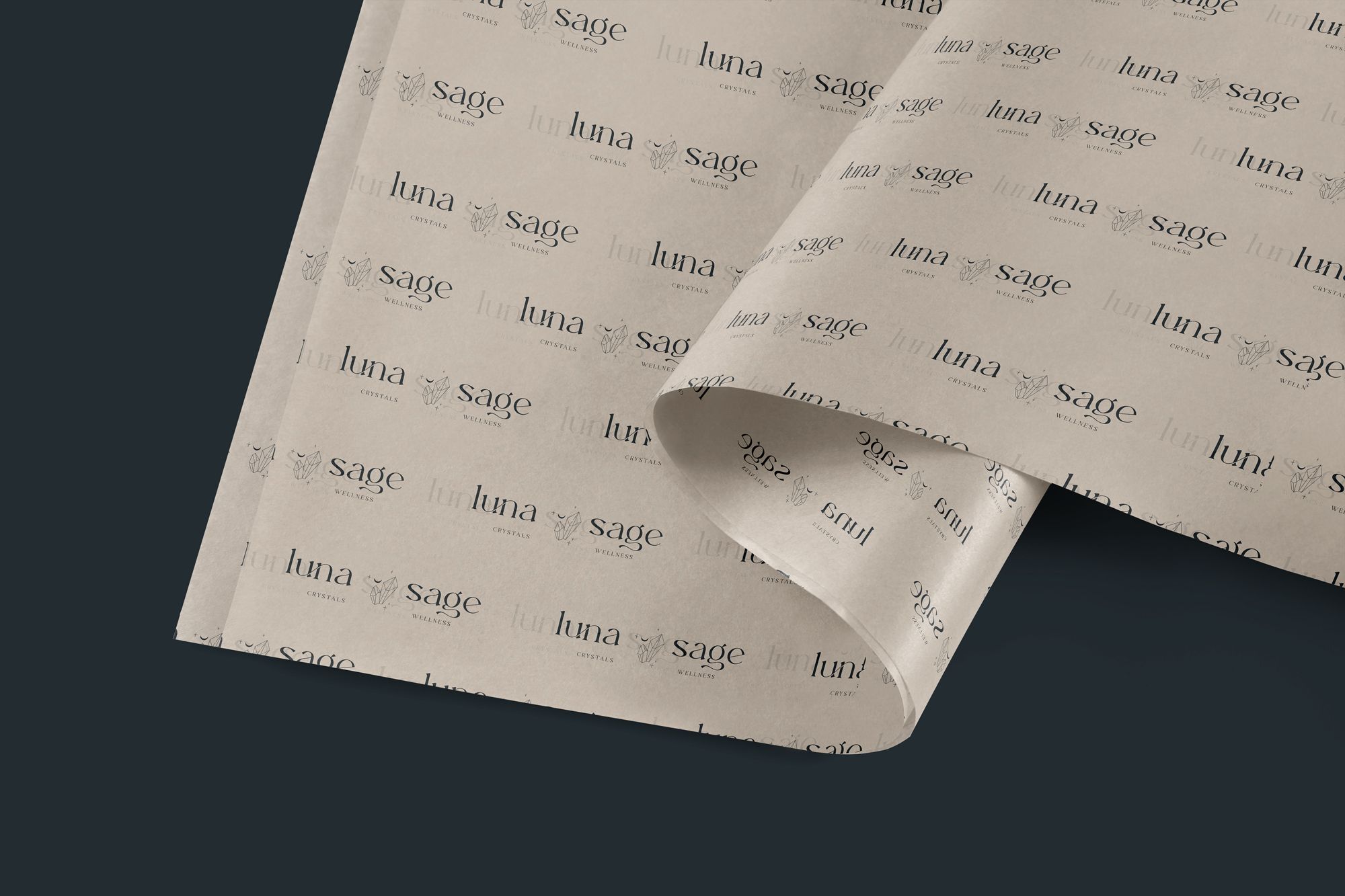 Luna + sage's packaging collateral features custom tissue, boxes, totes, and cards. Pinky strongly believes that it's always a good idea to say thank you to one's customers and acknowledge them for their support. Not only does it convey gratitude, but it's also a good way to make a connection and build a relationship with them. A thoughtful thank you card can make a great impression and increase overall customer satisfaction.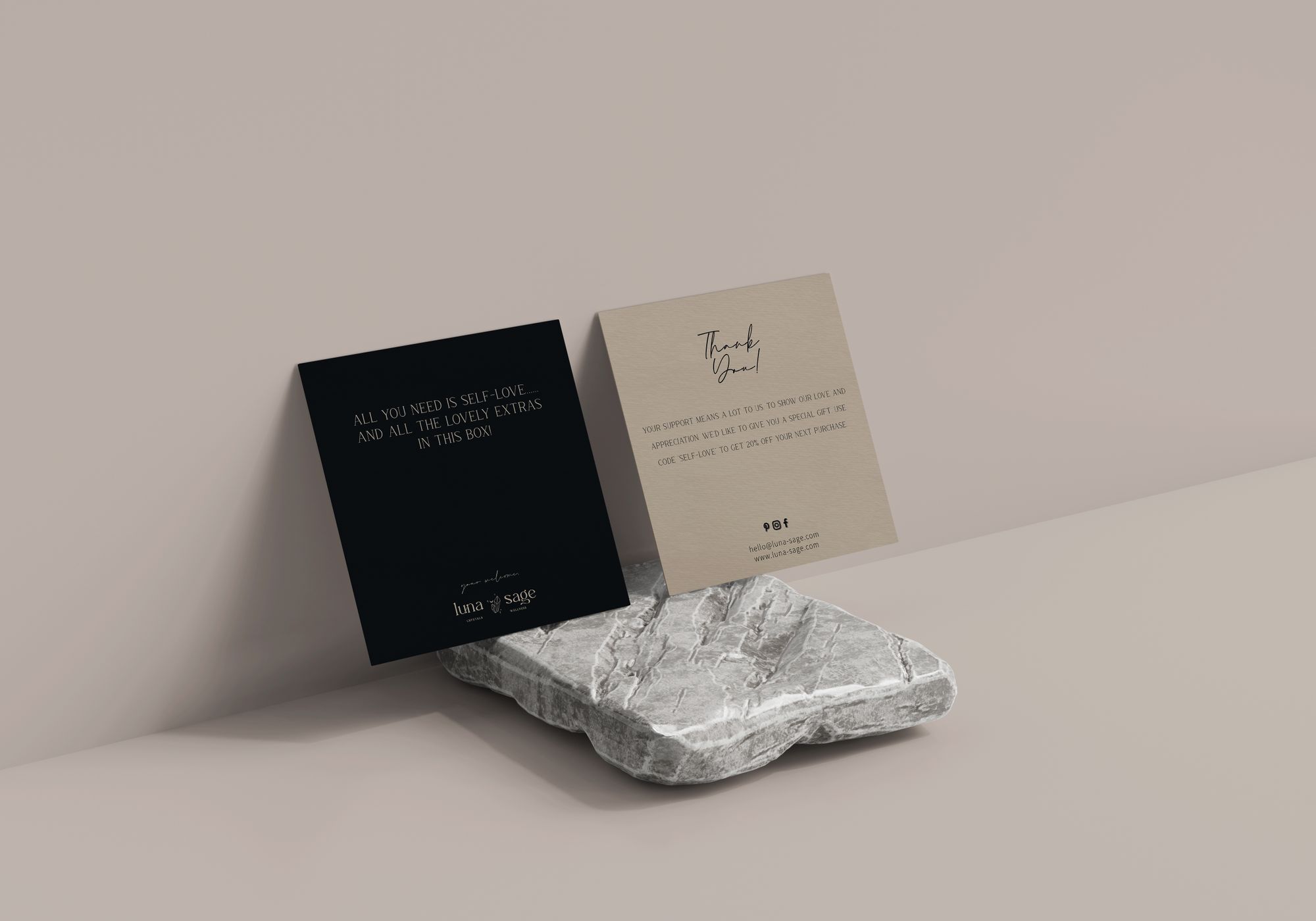 Noissue was first introduced to Pinky by a good friend and fellow brand designer. Pinky adores the sustainability and environmental efforts that the company stands for so she instantly fell in love. Since then, she has been obsessed with the service and quality that noissue has to offer. As a noissue Creative, Pinky's access to design resources and custom, product mockups give her an edge while designing for clients.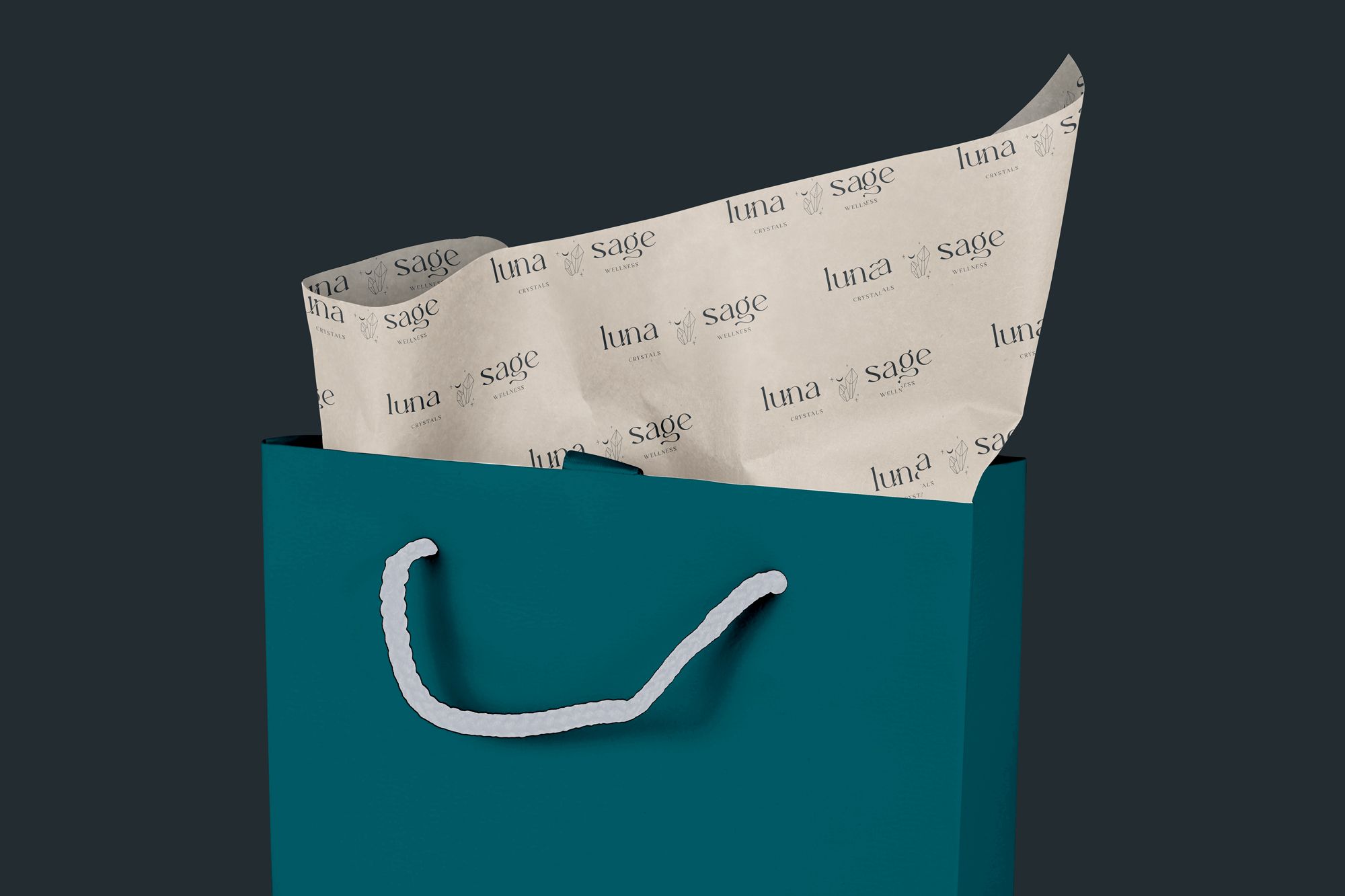 Wrapping up her special feature, Pinky couldn't help but share a few heartfelt sentiments:
Pinky shares: "To be honest, I've never worked this much on a passion project. I had so many ideas and was having so much fun, I just can't stop working on it. I truly believe that when you genuinely love what you're doing, it brings out the best in you. You don't struggle to stay focused and sometimes lose track of time."
Interested in bringing your projects to life with the use of mockups? Apply to the Creative Community to access a plethora of product mockups, design tools, and more!
---
Don't forget to check out and follow Unwritten Digital's various other projects below!
Creative Profile: https://noissue.co/community/creative/partner/unwritten-digital
Instagram: @unwrittendigital