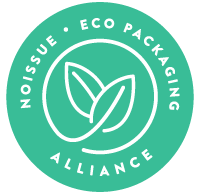 During the peak of the pandemic, food businesses like ghost kitchens and bakeries boomed out of high demand for easy access, ready-to-eat food delivered right to your doorstep. Soft Dough Co, a Toronto-based bakery, is one of these tireless small businesses working round the clock to give the yummiest treats to hungry customers!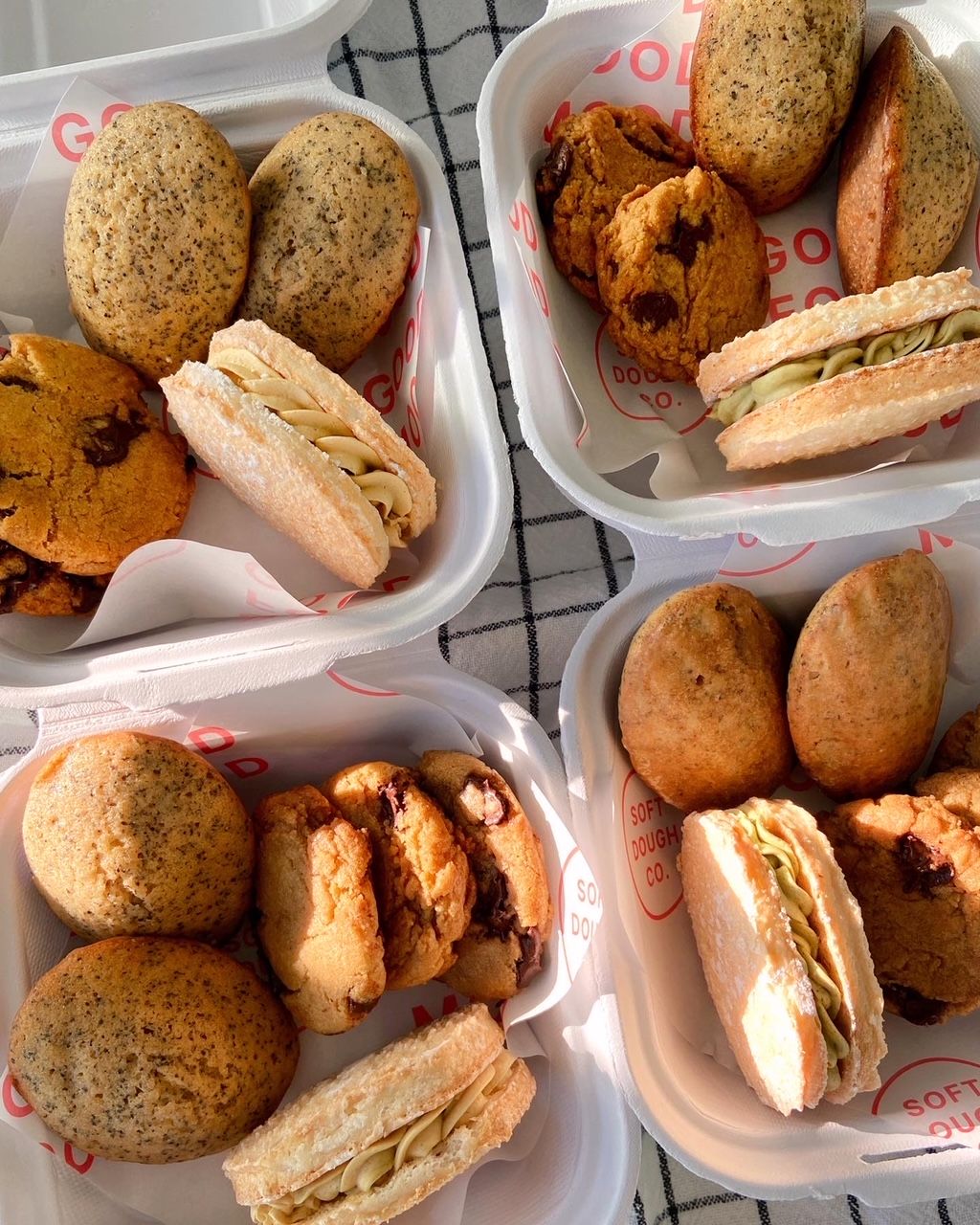 Soft Dough Co offers delectable desserts such as basque burnt cheesecakes, madeleines, and dacquoise! Alice, the Owner of the shop, had always been an avid baker, and luckily for her, the pandemic opened doors to lots of great opportunities including a chance to create her first menu! And thanks to technology, people started discovering Soft Dough Co on Instagram, giving her loyal customers really quickly!
Recommendations after recommendations, the bakery got busier, and Alice's one-woman show grew into a small team. Now they partner with local shops and markets and deliver online orders directly to customers, too.
"I still remember when a popular restaurant reached out for our first partnership—that was a big moment."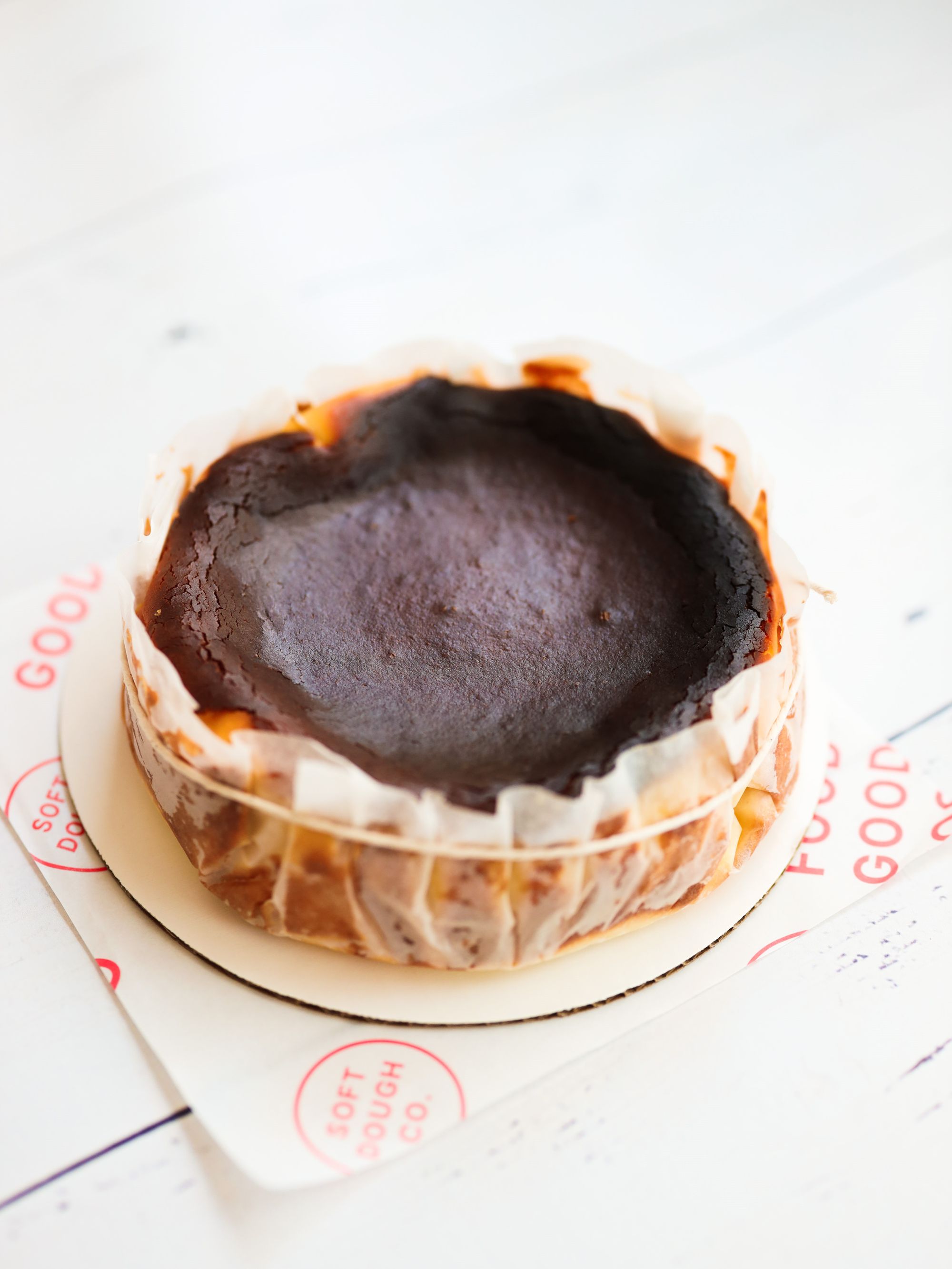 Great food needs equally great packaging for presentation! As for Soft Dough Co, since they operate without a storefront, they need strong visual branding to tell customers who they are. After all, "packaging is the first thing customers see in person, even before the desserts!" And with that, they wanted theirs to be recognizable and familiar every time a customer receives their order. With the help of noissue, that's exactly what they got!
They were pretty excited to find noissue, as the bright pinks in their branding and logo aren't available in off-the-shelf packaging. noissue was able to deliver, printed the colour they wanted on compostable Foodsafe paper. "The design and sustainability factors were exactly what we were searching for."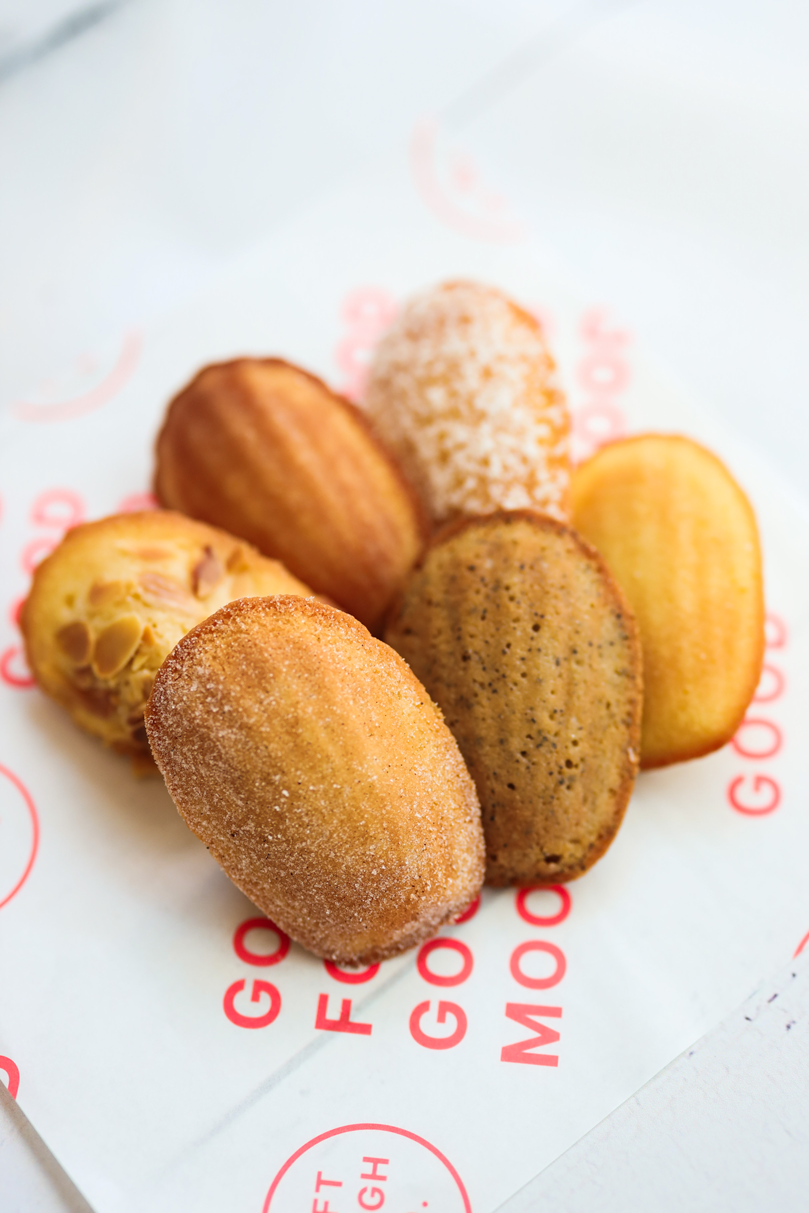 As a small business, Soft Dough Co believes that they too can do their part to reduce their footprint. Aside from their noissue circular packaging investment, they try very hard to cut down on waste. For example, since customers can't bring their own reusable packaging, the team behind the bakery focus on what they can do instead, by packing their desserts in recycled paper containers and bags.
Their baked desserts are also made to order so they make everything fresh before delivery, and this way, nothing goes to waste!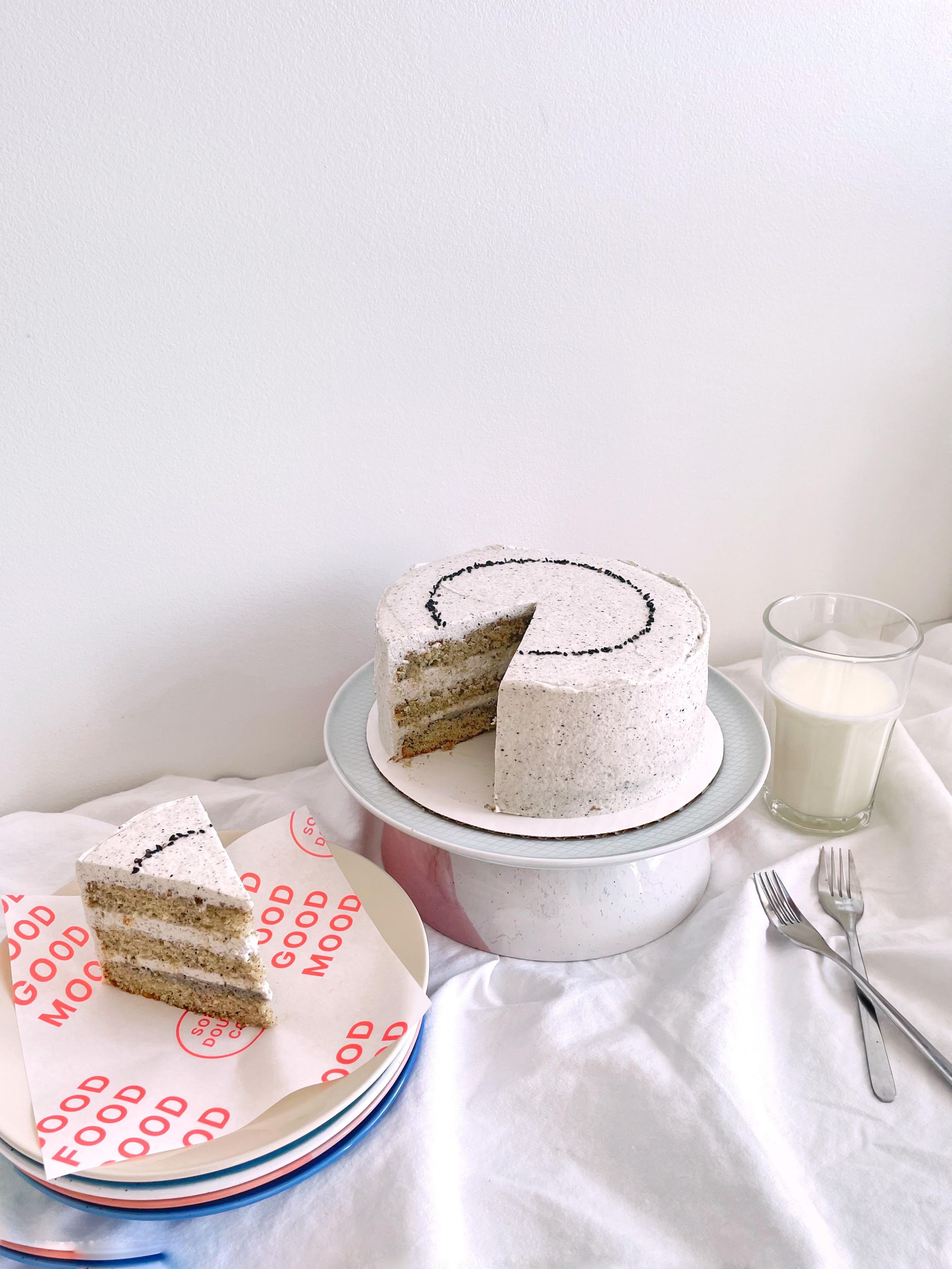 From a one-woman show to a small team, Founder Alice sure knows how to win! Her advice to those wanting to start their own business is to have a plan! As having an idea is the exciting part, you can keep the momentum by drafting your next steps: finding out who your customers are and how you'll drive sales. Reading books and listening to podcasts on business are inspiring and motivating too!
The founder also mentions that it's more flexible now that people like to shop online. You can get more creative and customers are open to it! It's a great time to pursue your idea.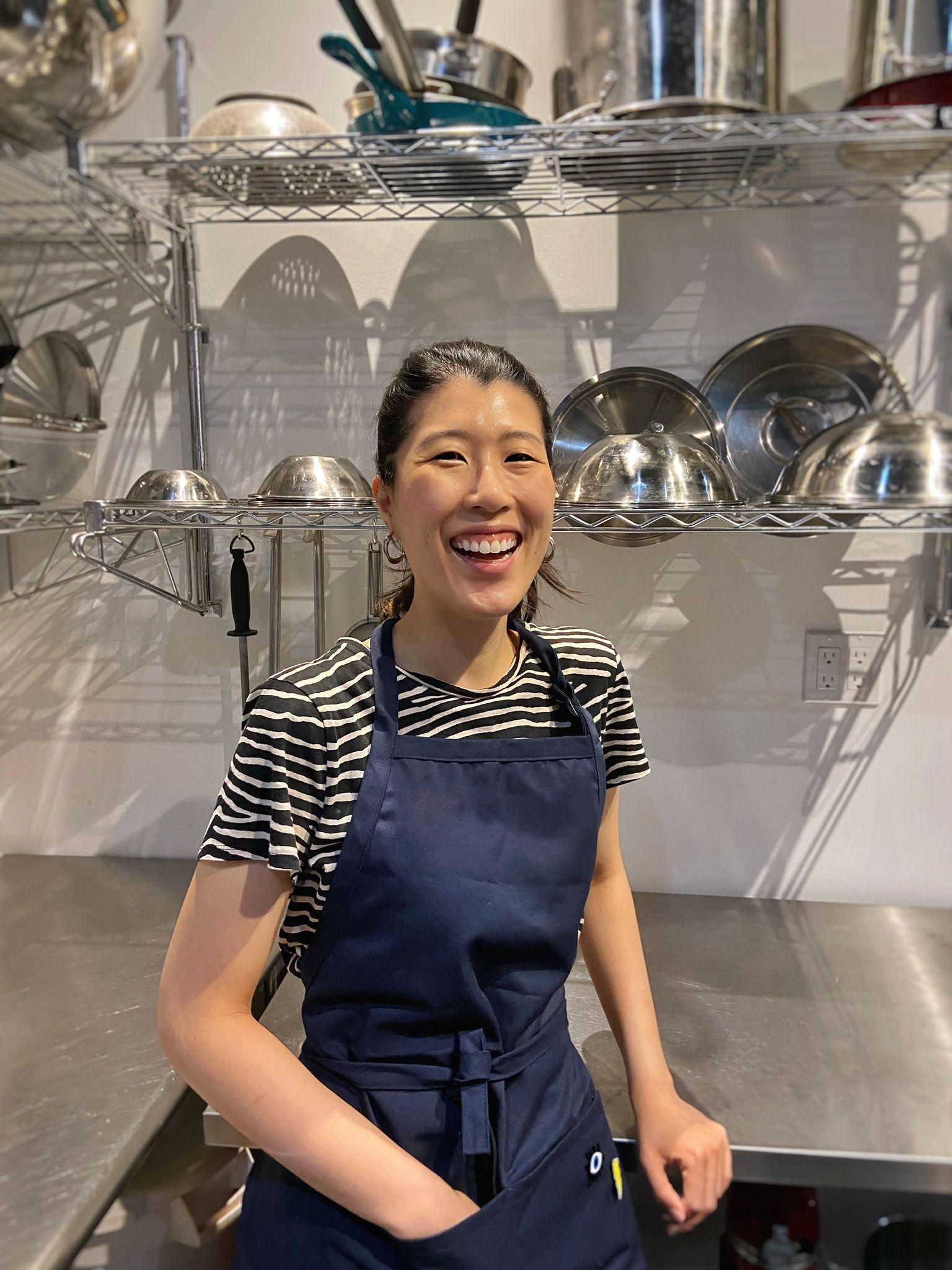 If you're looking for a new place to order from this week, give Soft Dough Co a try! And don't forget to try their Black Sesame Cream Cake—a chiffon cake with black sesame ganache and whipped cream. Inspired by Hong Kong style desserts that our baker-founder had growing up, get ready to fall in love with the unfamiliar! "It's so satisfying to bite into that sweet, roasty flavour. This cake is a nostalgic nod to my favourite childhood desserts!"
Mouth-watering baked goods on equally delicious-looking packaging? We love to see it! ‌
---
Find more of Soft Dough Co here:‌‌‌‌‌‌
‌‌‌‌‌‌‌‌‌‌
Website: softdoughco.com‌
‌Instagram: @SoftDoughCo
If you enjoyed this read, we bet you'll like this feature too: ‌
Vaulchen: A Cute New Take on Flora and Fauna Inspired Art
‌‌
‌Want to share your story? We'd love to hear it! Join the Eco-Alliance here and share your deets with us here to get a chance to be featured on The Wrap!
Questions? Email us at ecoalliance@noissue.co