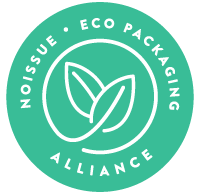 Handmade products that focus on coziness, positivity, and appreciating the little things in life are what Julie Sofie Art is all about! Founder Julia is a German illustrator running her business from Edinburgh in Scotland. She's combined her love for illustration, journaling, and stationery to create a range of stationery products packaged in circular materials from noissue, making them extra special!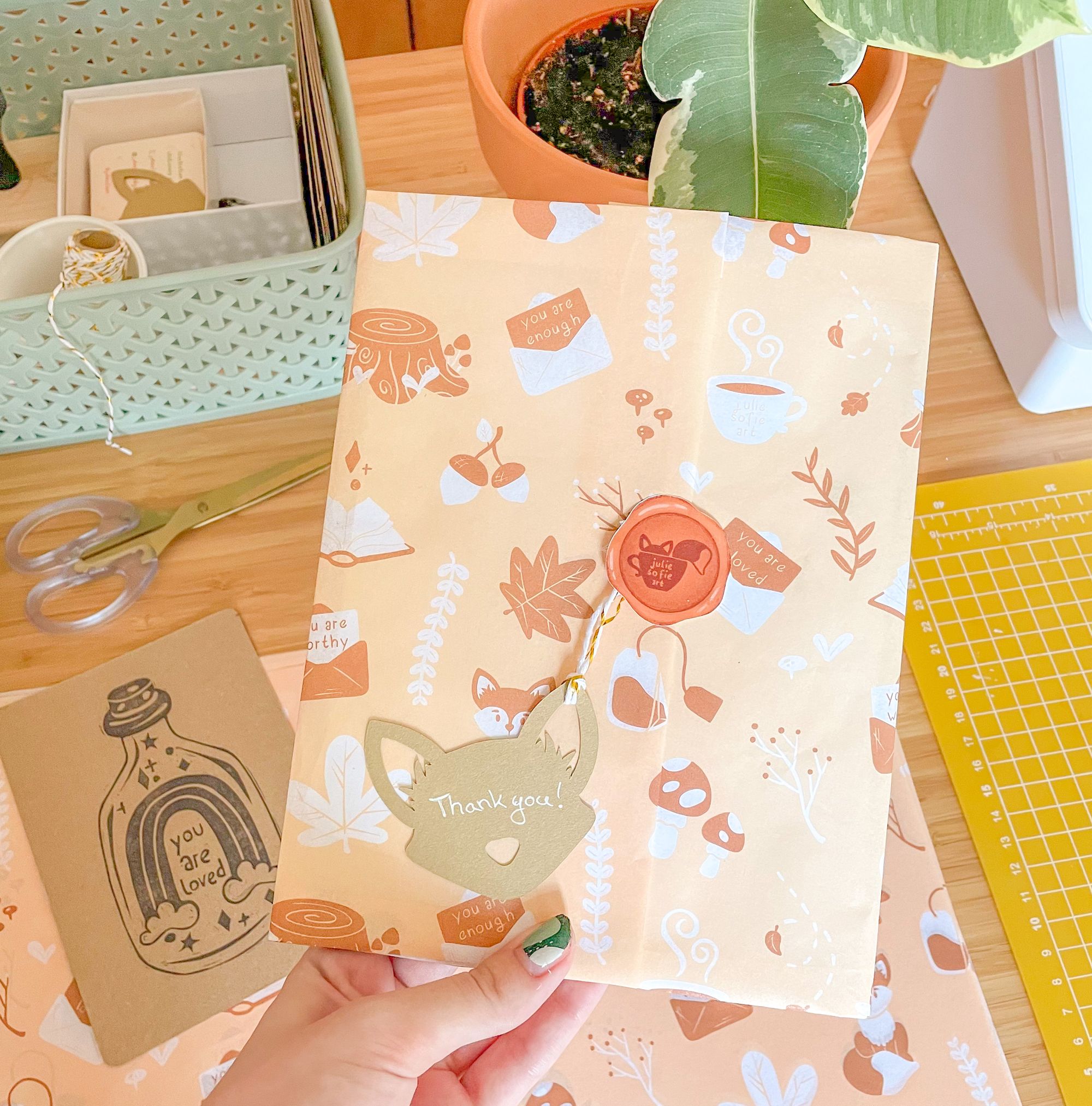 Online journaling and stationery supplies shop selling illustrated goods using soft, warm colours and mindful themes. Julia makes sure her products include positive reminders and details that make everyone appreciate the little things in life and nature. The cohesive collections of art and stationery will let you effortlessly incorporate these themes into planners and journals and promote a sense of gratitude and mindfulness in everyday life.
Before Julia got into creating her products, she was a graduate with a degree in PR and Media doing corporate work until she craved more creativity that the agency life couldn't provide. However, before she could make the business reality, she encountered health problems that left her unable to work for the better part of the year, which also took a toll on her mental health.
Facing all her health issues that caused her chronic pain and impacted how and how much she could work, the artist became more determined to turn her passion for illustration into a business! She set out to create a working environment that caters to herself and her abilities, and Julie Sofie Art was born!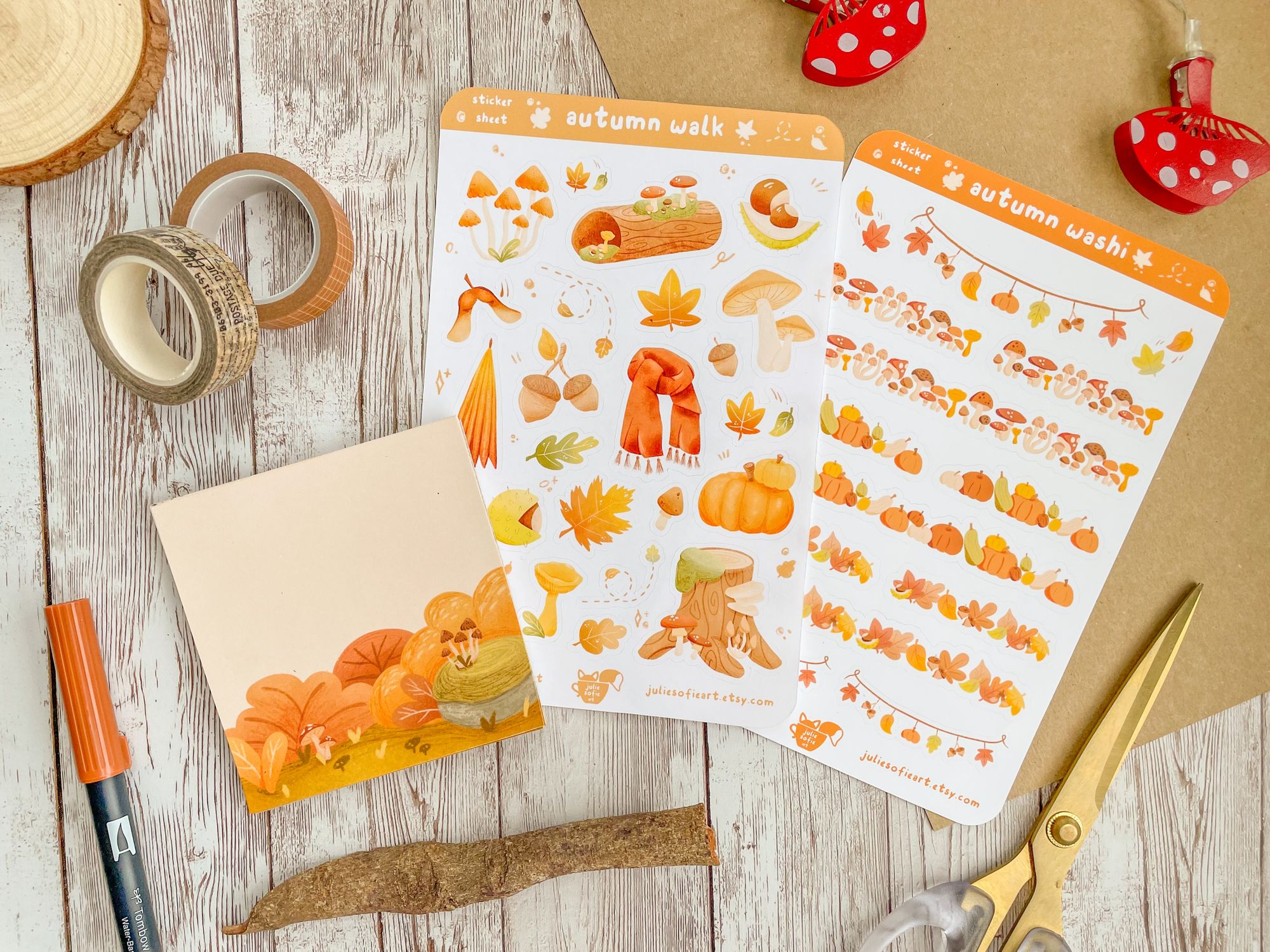 All of Julia's products are lovingly created in her style and handmade by herself. Her strong attention to detail is evident in her artworks but isn't the only thing that makes her stand out. Aside from beautiful themed collections that infuse positive mental health reminders and gratitude, it is also very important to the artist that every unboxing experience feels like opening a special gift just for yourself. So, even for the smallest purchases, lots of love goes into her packaging.
And it's not just regular packaging, of course! As a small business, Julia is especially aware of the impact her products can have on the environment, and right from the start, she hasn't used plastic packaging and used recycled paper and cards where she can.
Julia believes that packaging is one of the most vital parts of making a great first impression with customers, and it's important to her that the unboxing experience is a joy in itself. Unfortunately for many small businesses, after that first impression, packaging is mostly discarded. She doesn't want her customers' unpackaging experience to come at the expense of the environment, so making the switch to more circular packaging is a big step in the right direction.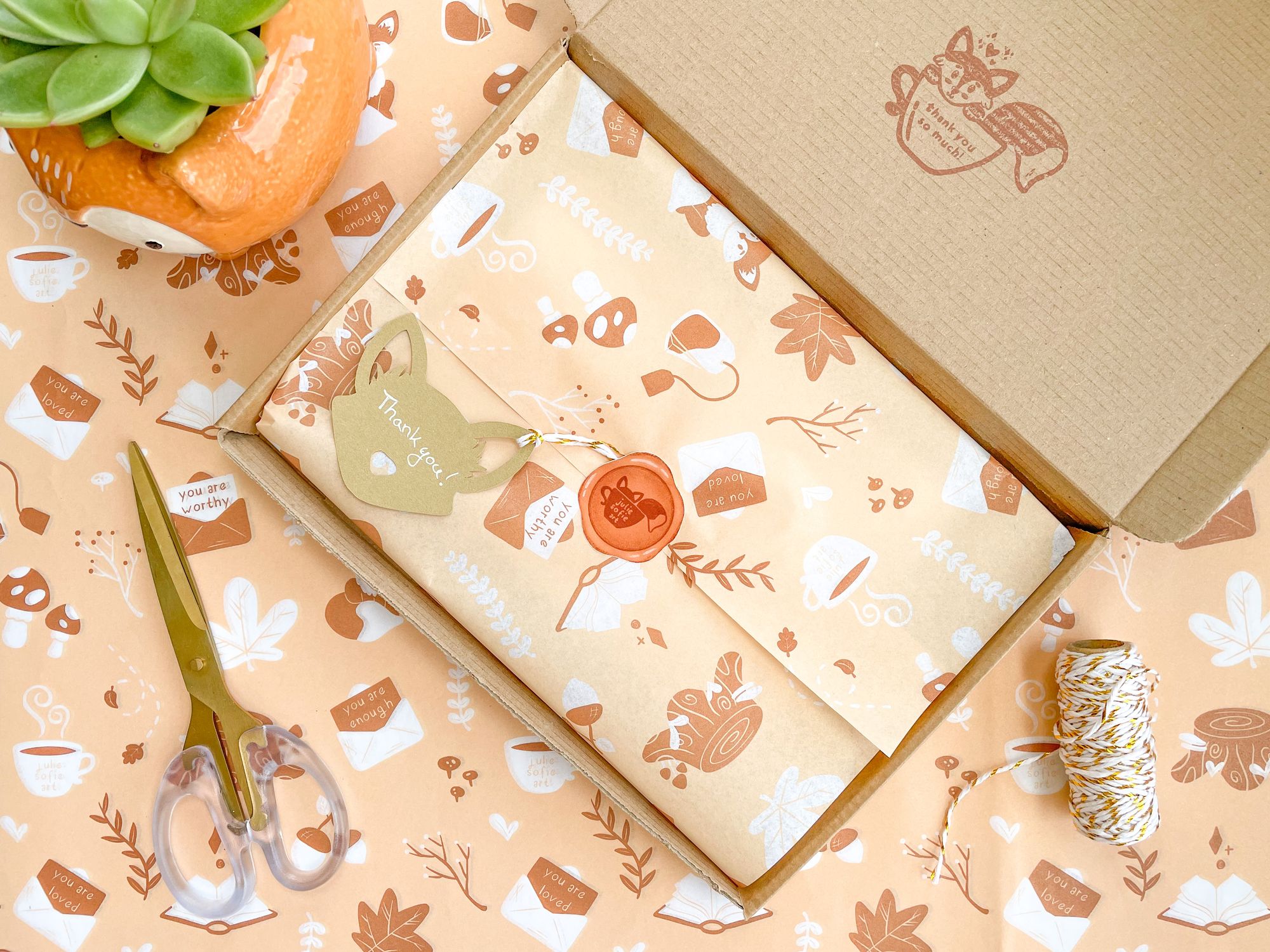 "When your business is just starting out it can be hard to choose sustainable options due to higher upfront costs but as my business grows I'm committed to explore more sustainable avenues wherever they open up to me; the tissue by noissue being one of them. So in the long run the business I create won't just be sustainable for me and my health but also for the environment."
As a member of noissue's Eco-Alliance, a community of like-minded businesses that contribute to global initiatives like planting trees with every order placed with noissue, Julia believes it's a great way to promote sustainability beyond the boundaries of her business. Both by spreading awareness with a community focused on sustainability and joining together with a brand that can make weightier differences—things she wouldn't be able to achieve by herself.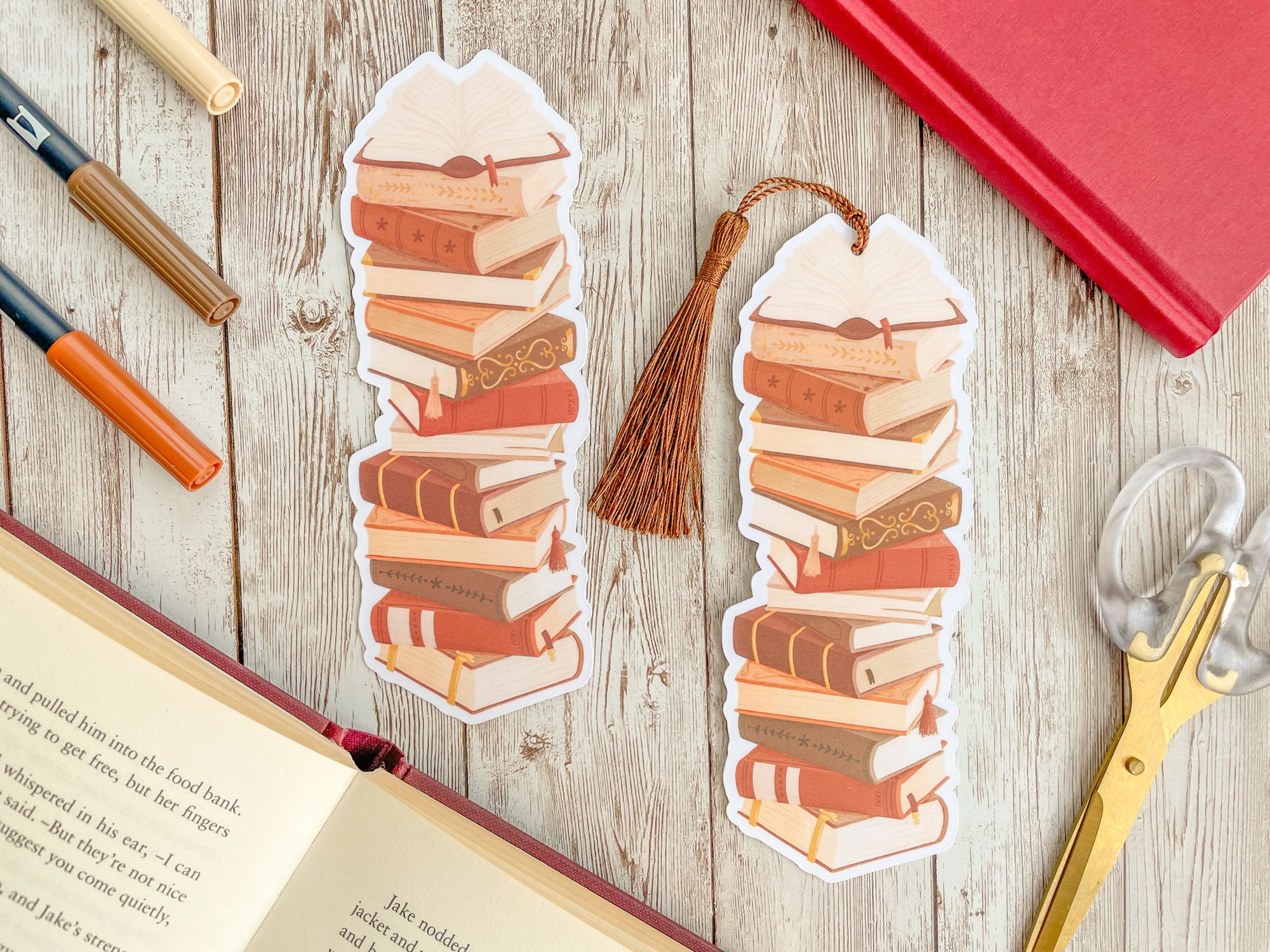 There are also several ways the artist tries to be more sustainable in her business. Firstly, she handmakes all her products in small batches to reduce waste. She also recently switched her vinyl stickers to high-quality paper stickers to reduce her contribution to microplastics. And whenever possible, she reuses backing boards from used envelopes to make the backs of her notepads. For packaging, on the other hand, she only uses biodegradable cello bags on items that need protection, like prints and note pads. She also uses recycled cards for her tags, labels, and 'thank you cards, with a mini freebie print on the back to lower the number of extras going into her packages.
A stationery shop that cares for the planet? We love to see it! But surely, running the business doesn't come without it's own challenges. According to the shop founder, it involves so many different areas of expertise and with some of them naturally going to be out of your depth. But if you put the work in and chip away at it every day, it will come together.  "Be prepared to learn everyday."
Of course, that includes making mistakes too. "Many of us are perfectionists, myself included, and it can be hard to let go of the urge to want everything to be perfect from the get-go. It's important to realise that to learn what works you also have to learn what doesn't, and the sense of accomplishment and confidence that comes when it finally does work is absolutely worth it!"
For a business with a heart for the environment, it's not surprising that Julia gets so much love in return! Her favorite interaction with a customer was when they contacted her after receiving their order of her self-love stickers. She received such a lovely message saying opening their package felt like a huge, warm and comforting hug.
"Nothing makes me as happy as knowing my little parcels make a hard day a little brighter for someone somewhere and having that little spark of connection with my customers through my products."
Definitely a story anyone would hold close to their heart.
---
Find more of Julie Sofie Art here:‌‌‌‌‌‌
‌‌‌‌‌‌‌‌‌‌
‌Etsy: juliesofieart‌
‌Instagram: @juliesofieart
If you enjoyed this read, we bet you'll like this feature too: ‌
Soft Dough Co: Delicious Sweets and Treats Delivered Straight To Your Doorstep
‌‌
‌Want to share your story? We'd love to hear it! Join the Eco-Alliance here and share your deets with us here to get a chance to be featured on The Wrap!
Questions? Email us at ecoalliance@noissue.co