At the start of the pandemic, many have gained new found skills, knowledge, and hobbies. Rachel Meyer and her family, for example, adopted a new puppy and had no idea how much he would change their lives. Their rescue dog, Carnaby, struggled with severe anxiety and as new dog owners, they wanted to find a way to calm his nerves as best they could.

Seeing as their family was already big on baking and cooking,  they decided to help ease Carnaby's anxiety by making homemade treats. They started sharing it with their neighbors and pretty soon it evolved into what we now know as Botanical Bones. With their newly started dog treat business, they knew they needed the right branding to accompany it. To get this into play, they collaborated with Atlas Branding, a creative studio based in North Carolina.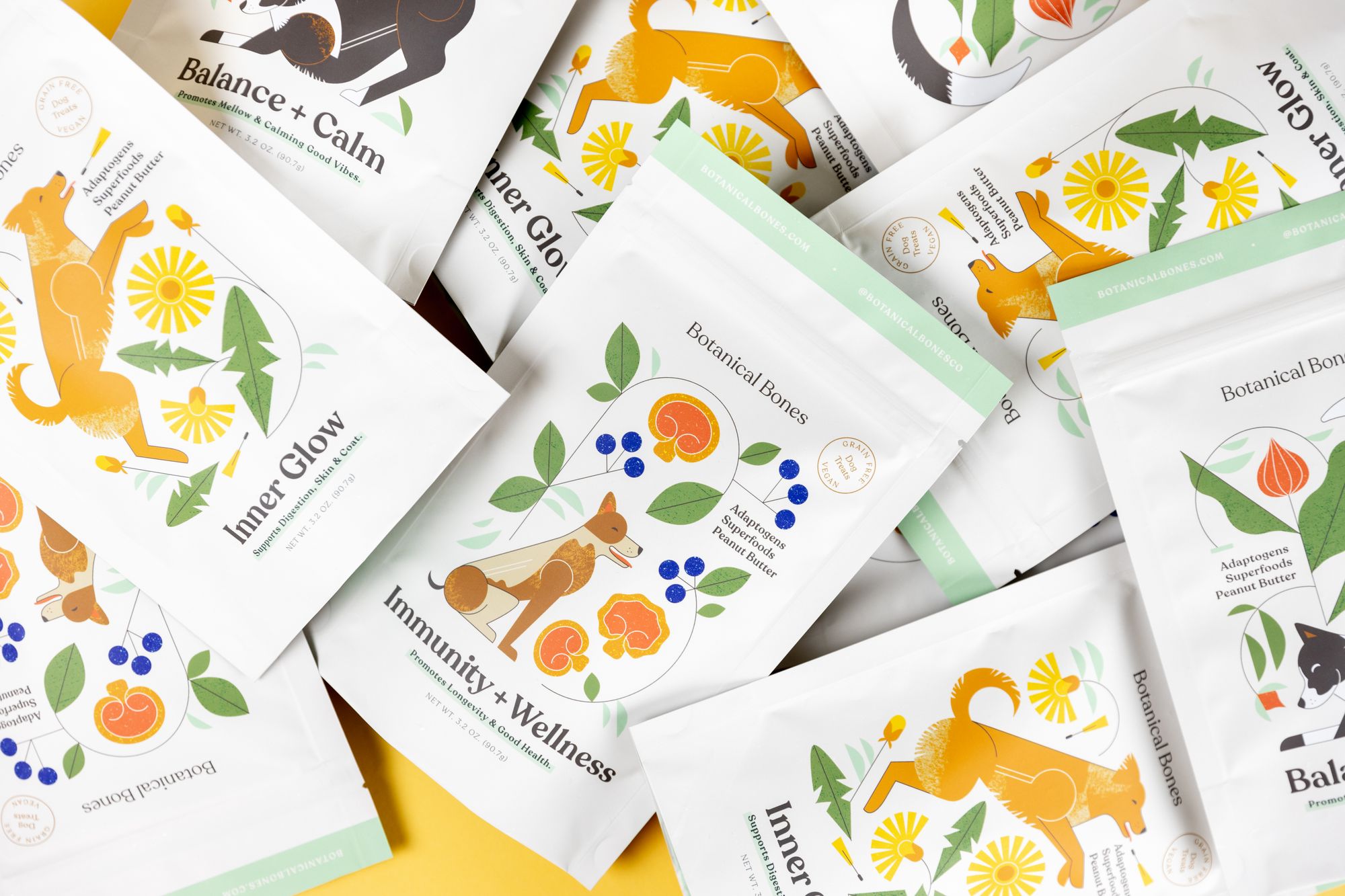 Botanical Bones is a family business specializing in making superfood and adaptogenic dog treats based in Asheville, North Carolina. They started out by mixing up healthy, human-grade ingredients that they had in their pantry. Their dog treats are made in small batches with healthy, clean ingredients that dogs love, plus superfoods and adaptogens to promote wellness.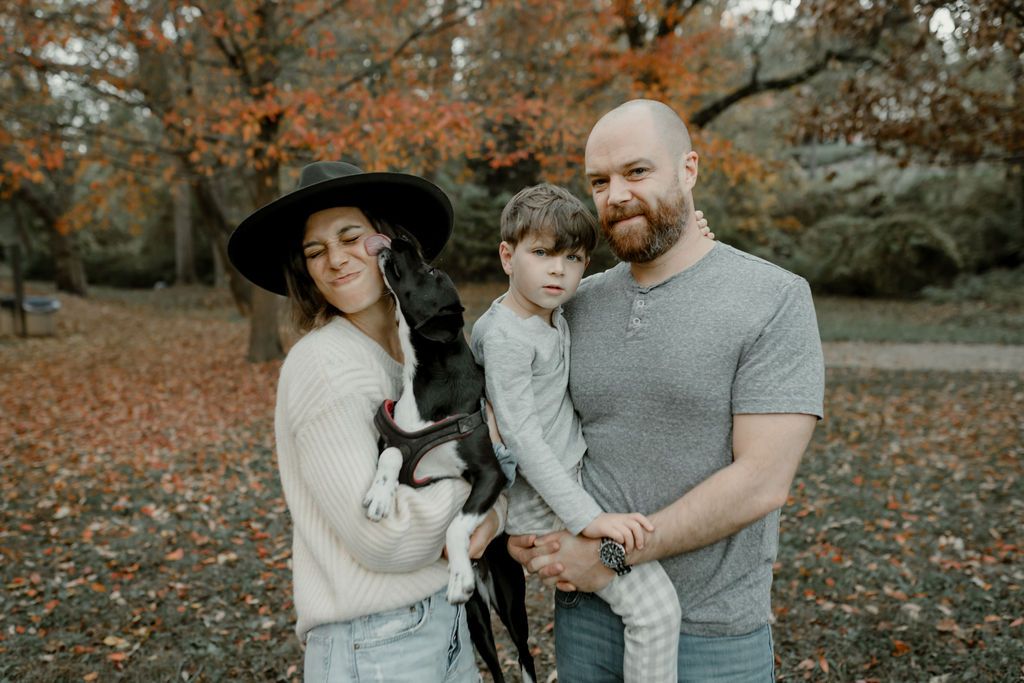 Having worked in the advertising and marketing fields with a focus on brand strategy, Rachel knew that design would be an important piece in crafting their brand story. That being said, she wanted the brand to have a boho, elevated feel in it's  packaging to ensure that Botanical Bones stood out in the market.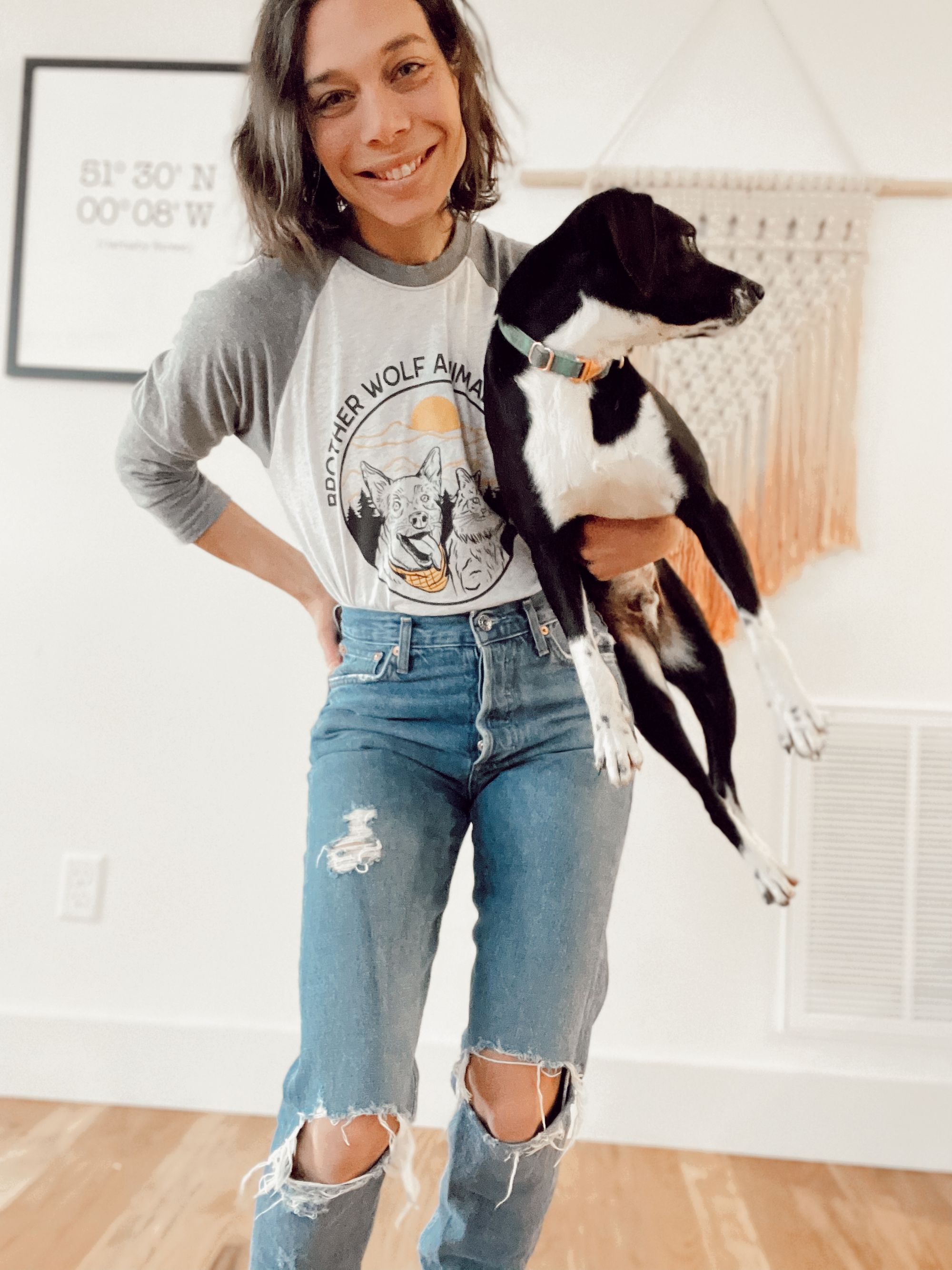 To bring the branding to life, Rachel needed to find just the right creative. She also wanted to work with a fellow North Carolina local, and she also wanted to work with a fellow North Creative local and decided to partner with the incredible team at Atlas Branding.
Atlas Branding is an Asheville-based creative design studio. They believe strategic design builds sustainable business and enhances everyday life. They design to bring clarity, character and distinction to every brand they work with.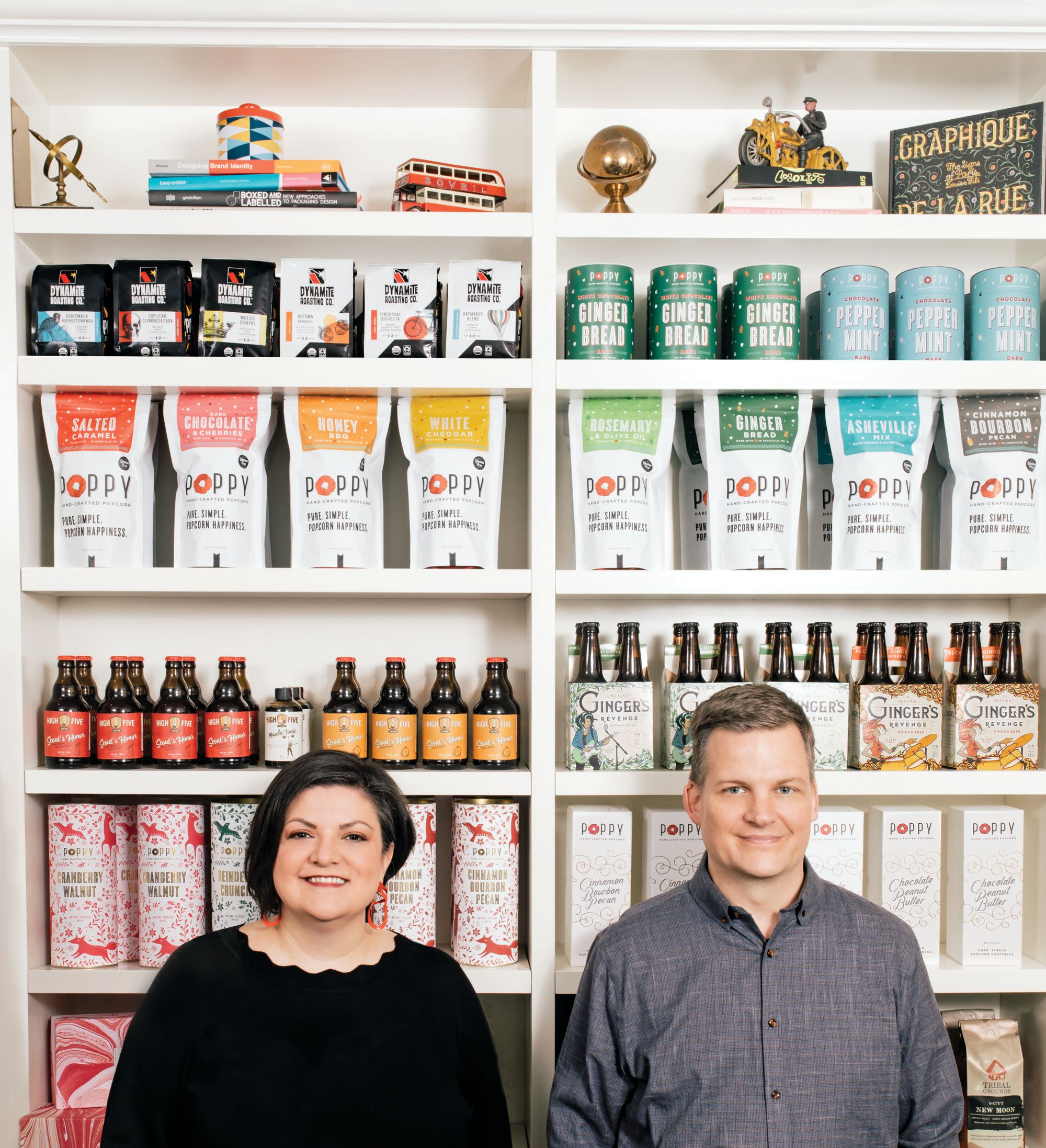 Founded in 2009, they have worked alongside many individuals they wholeheartedly admire to build relationships rooted in honesty, trust and collaboration. They carefully curate their crew's capacity, only taking on 3 – 5 new clients per quarter so they can be fully there for you when you need them.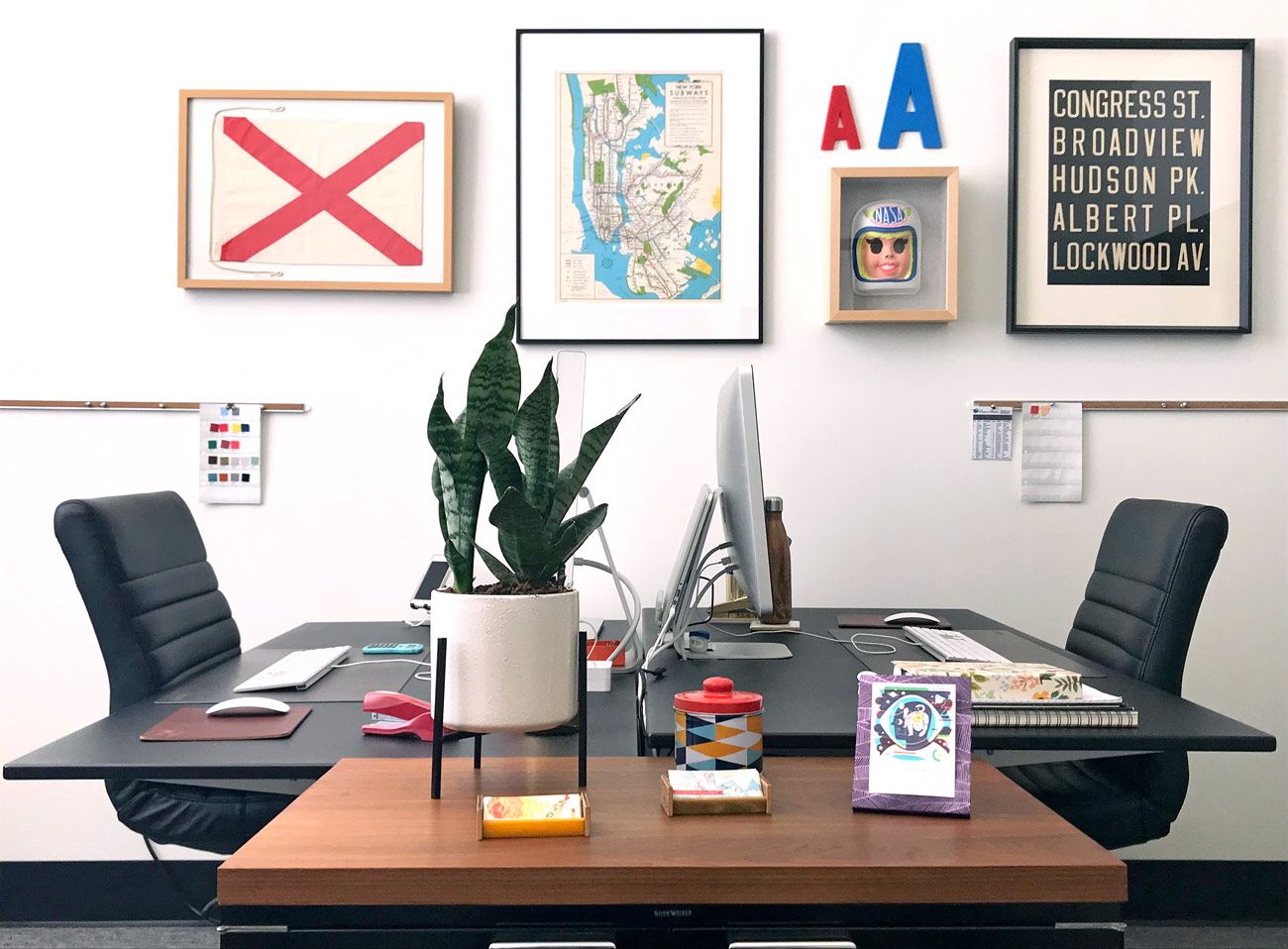 "We focus on crafting brand experiences with clarity, character and distinction. We work primarily with clients that specialize in food and beverage, consumer products, and hospitality and events. Our work is centered on brand identity, packaging, retail design and web design." – Lisa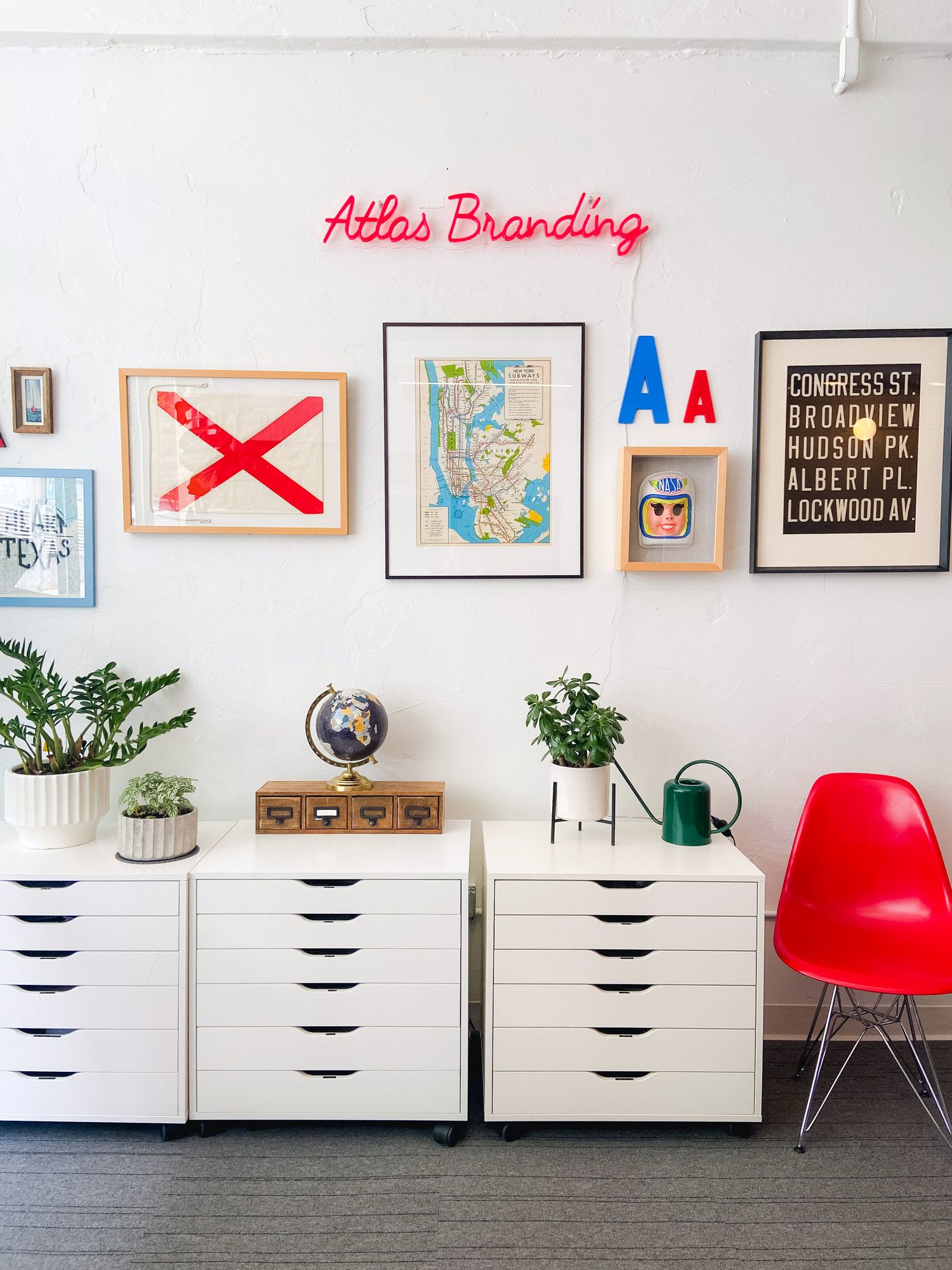 Rachel expressed: "I knew I wanted to work with a local design team and Atlas has an amazing portfolio of clients. When I first spoke with Lisa for an introductory call, we instantly clicked. I could tell that she understood the vision and would help me bring my dream to life."
Rachel and Lisa had become acquainted through social media. Rachel and Lisa had become previously acquainted through social media which made it easy for them to dive into the brand vision for Botanical Bones.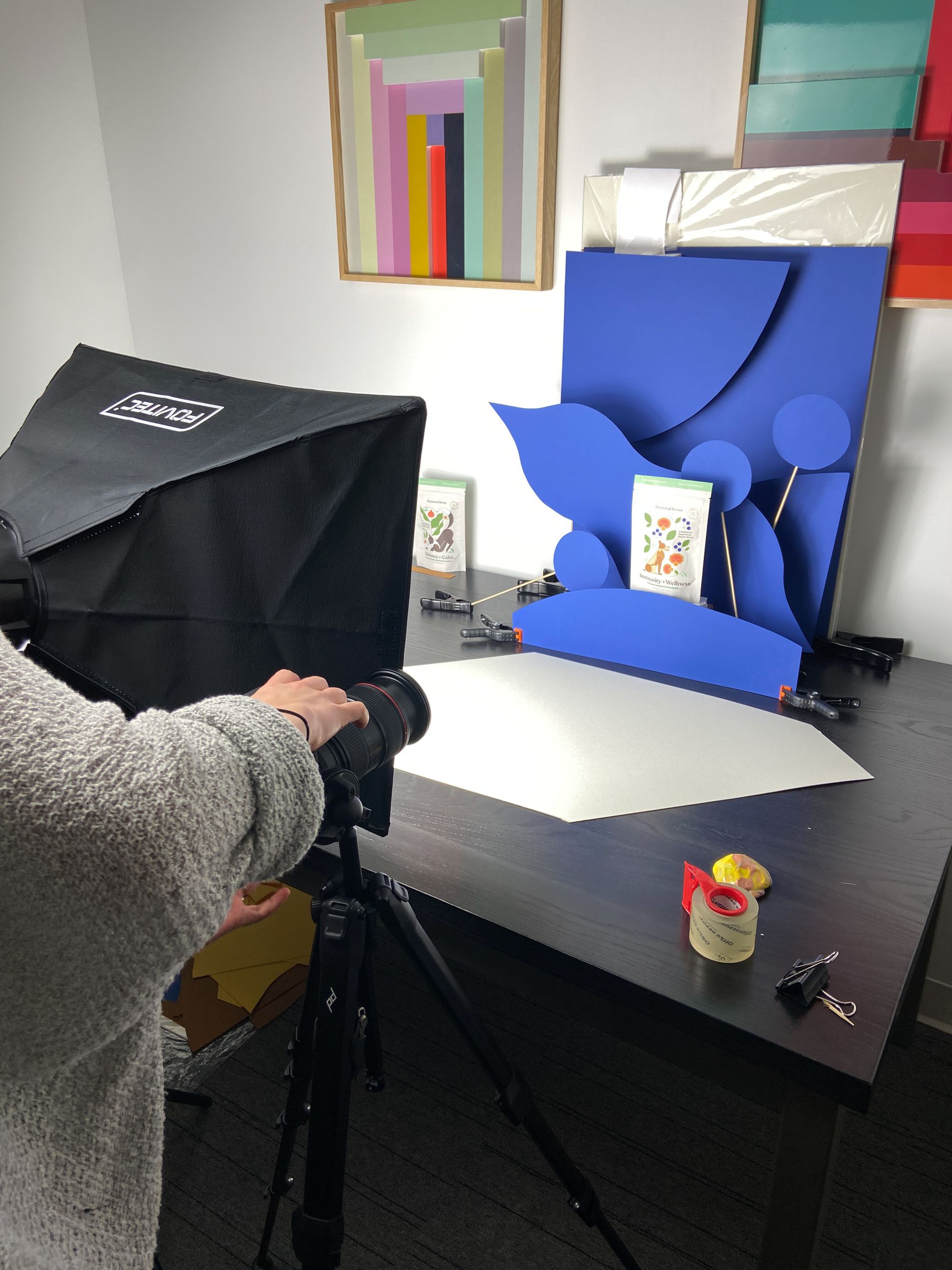 "We believed and shared in Rachel's vision and mission for Botanical Bones. Adaptogens and superfoods are very much in the spotlight for humans, but not so much for pets. Rachel saw a niche that was underserved in the pet product industry and decided to educate pet owner's on the benefits of those ingredients for our furry companions as well. Plus, our dog Luna loves the peanut buttery taste of the Botanical Bones treats." – Lisa
To get the ball rolling, Rachel had filled out Atlas Branding's brand assessment to get a better grasp of her business and goals. They also looked into some direct and indirect competition/industries to have an idea of the current, impactful trends and how to make her brand a standout.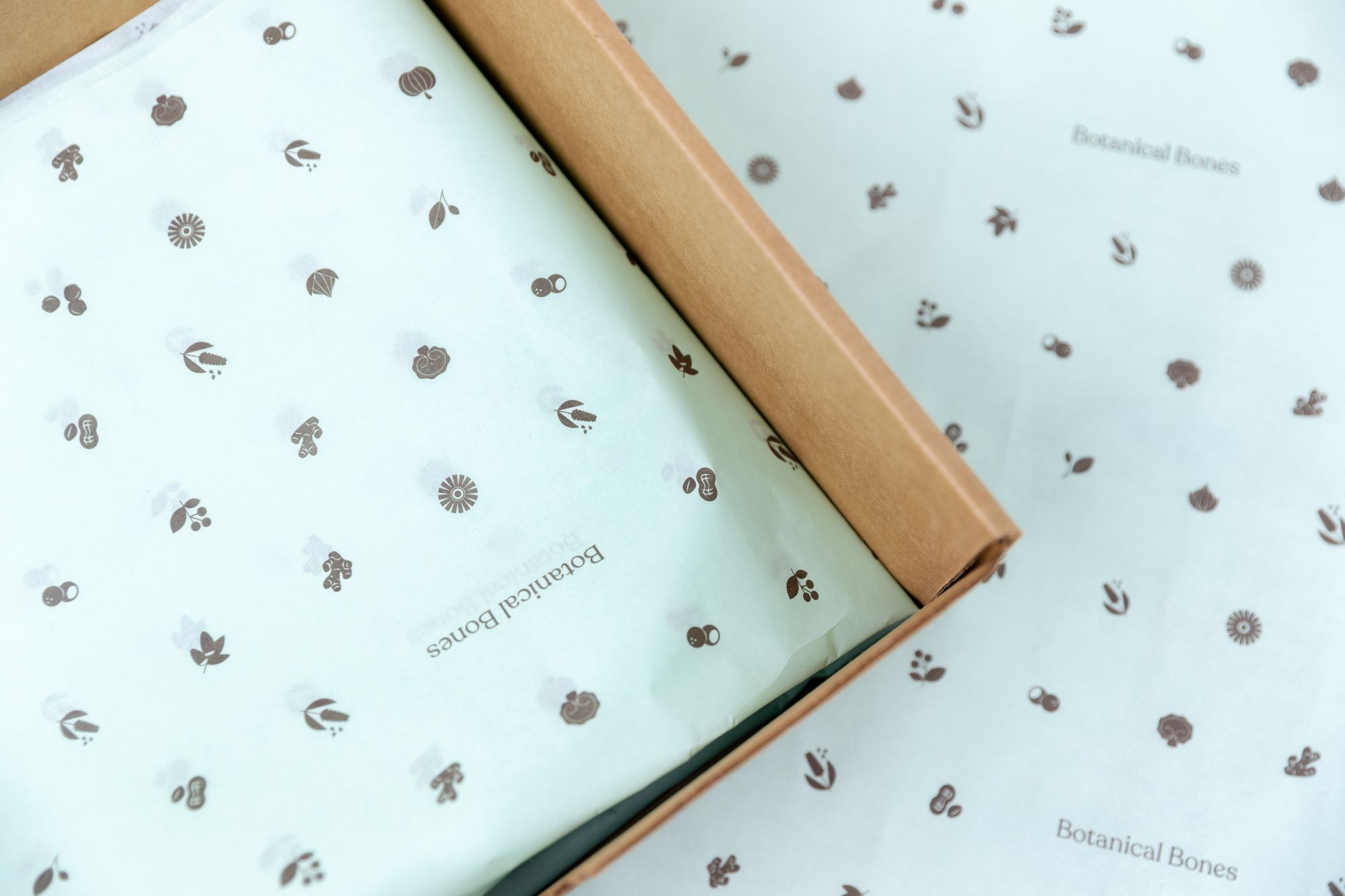 After a few weeks, they met up again to show their initial concepts for the packaging design. Rachel immediately gravitated towards one of the concepts, as it was aligned with the packaging look and feel she was envisioning. After deciding on a concept, the rest of the process was just refining, sourcing sustainable packaging, and working together to tell her unique story.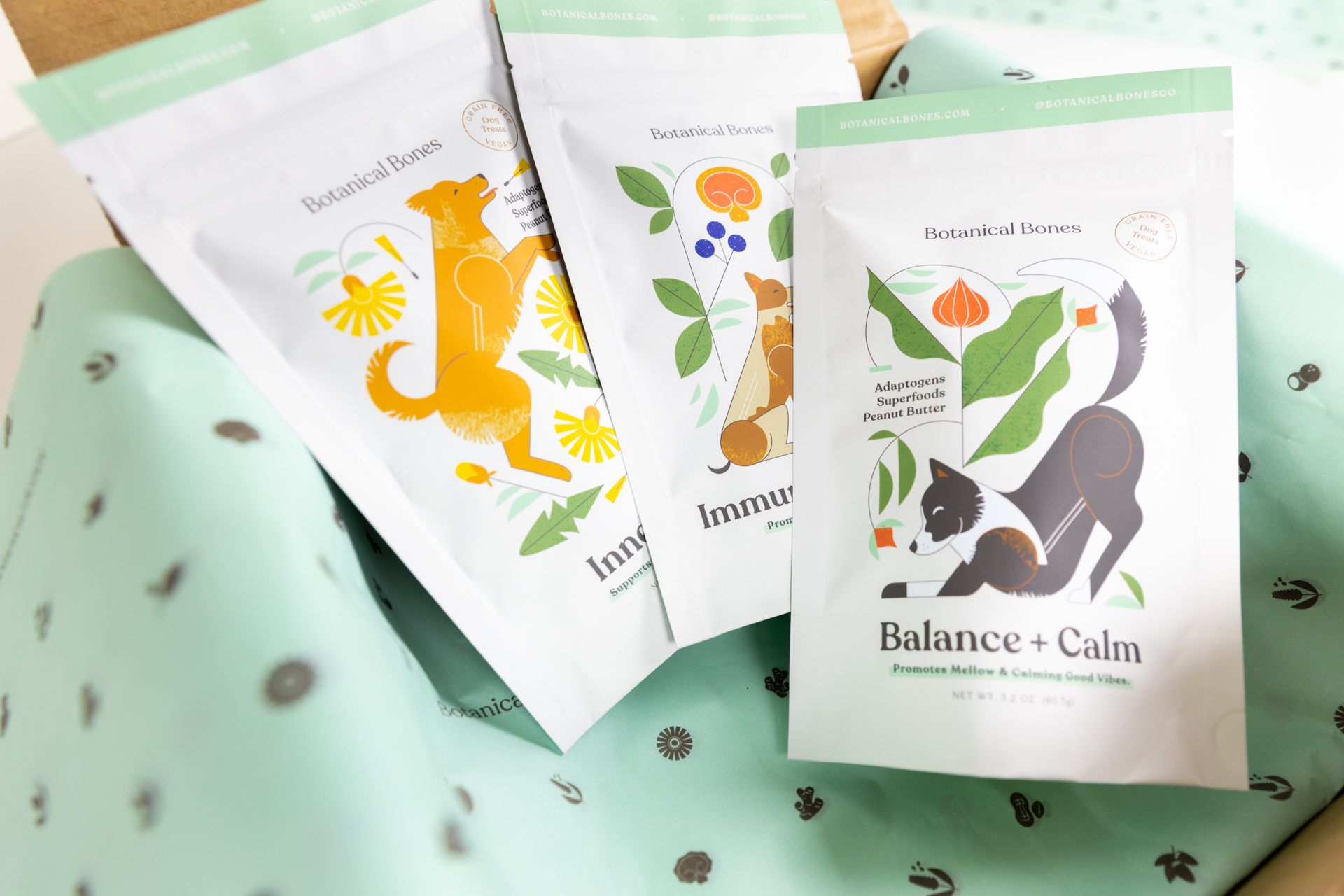 Both Rachel and Lisa were already huge fans of noissue and decided to use their eco-friendly products.  Sustainable packaging is something Atlas Branding always opted for as a creative studio and it was at the heart of Rachel's mission for a responsible brand in Botanical Bones.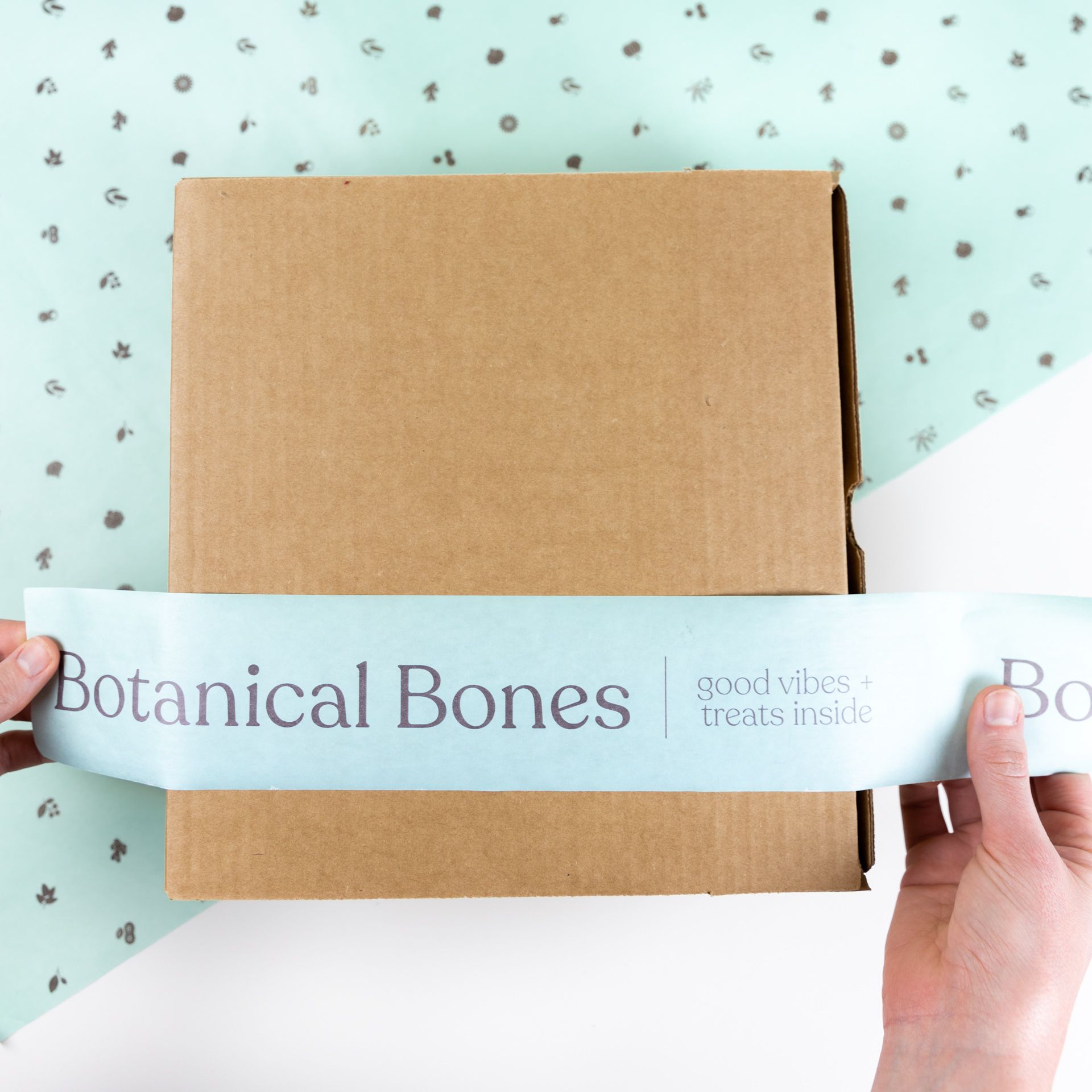 "In the earliest days of starting this business, I used stamps from noissue for our product packaging. The hand-stamped Kraft bags helped me test the product at local markets and get feedback from our pupstomers. Now we have evolved our packaging so it's made in the US from recycled plastic waste. We are also using noissue tape and tissue to make our unboxing experience beautiful and eco-friendly. I love that the products are sustainable without sacrificing quality and design." – Rachel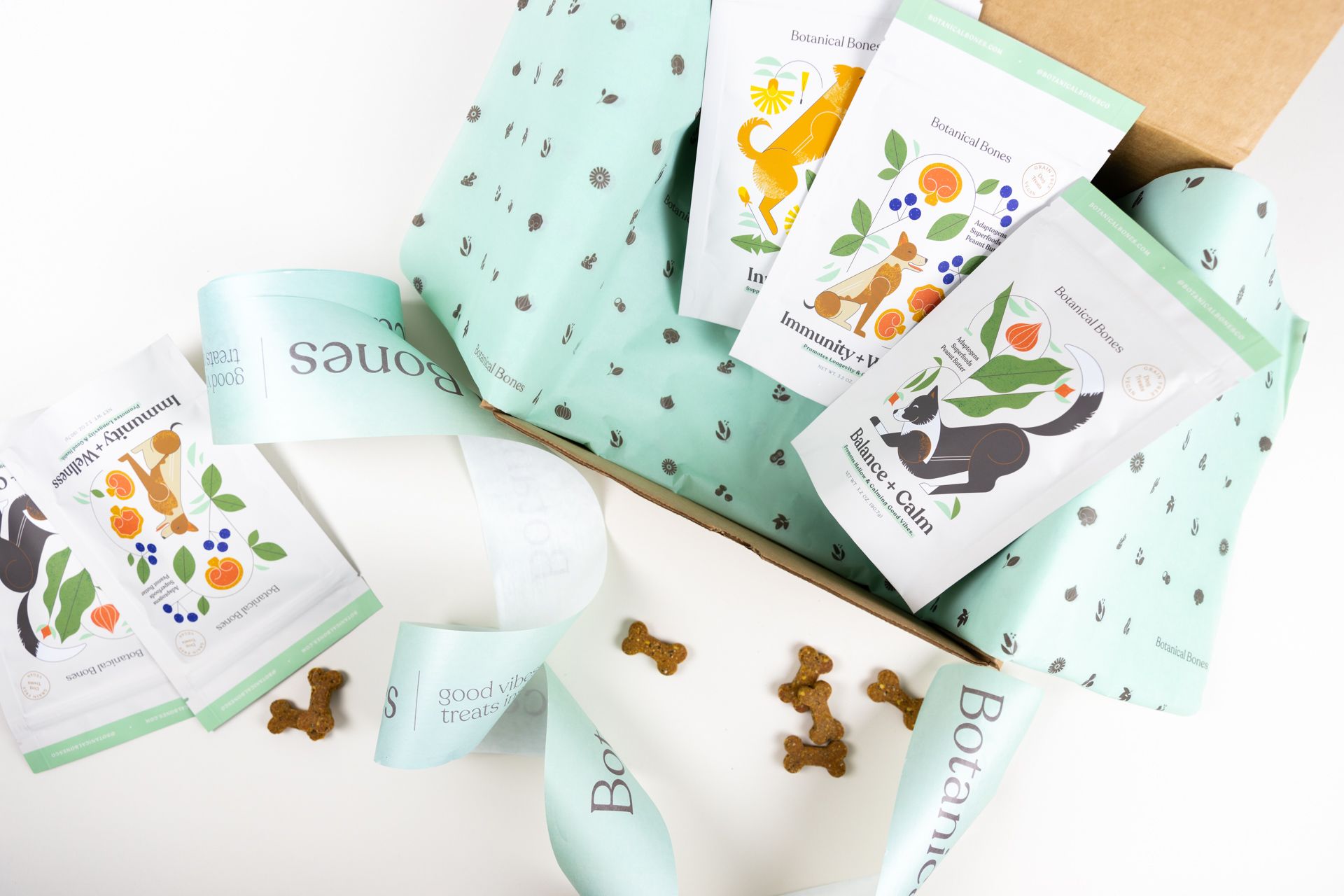 Lisa shared: "The packaging design for the project was loosely inspired by the illustrator Charley Harper and how he captured the natural world. Each product features a super food ingredient that is central to each Botanical Bones recipe and a dog that represents how that treat benefits its health. Those ingredients, superfoods, and adaptogens sprinkle the printed Noissue tissue paper. The packaging tape design is simple, but clearly denotes what dog owner's and their furry friends can expect to find inside the box."
Catch Botanical Bones and Atlas Branding's packaging in action here:
---
Find out more about Atlas Branding and Botanical Bones here:
Atlas Branding
Creative Profile: https://www.noissue.co/partners/creative-community/atlas-branding
Website: https://www.atlasbranding.com/
Instagram: @atlasbranding
Botanical Bones
Website: https://botanicalbones.com/
Instagram: @botanicalbonesco