When it comes to sustainable clothing, brands often stray away from using fabric that can't withstand multiple usage and age. A few have chosen to use a fabric called "hemp". Hemp isn't quite new. It's been in use even before grandparents of grandparents were even born! It's as soft as cotton and its versatility is often compared to that of linen. Hemp is a great material with a ton of benefits, but it isn't so much as popular as it used to be.
When Nergiz found out about the interesting material, she made it a mission to make it a mainstream fabric again.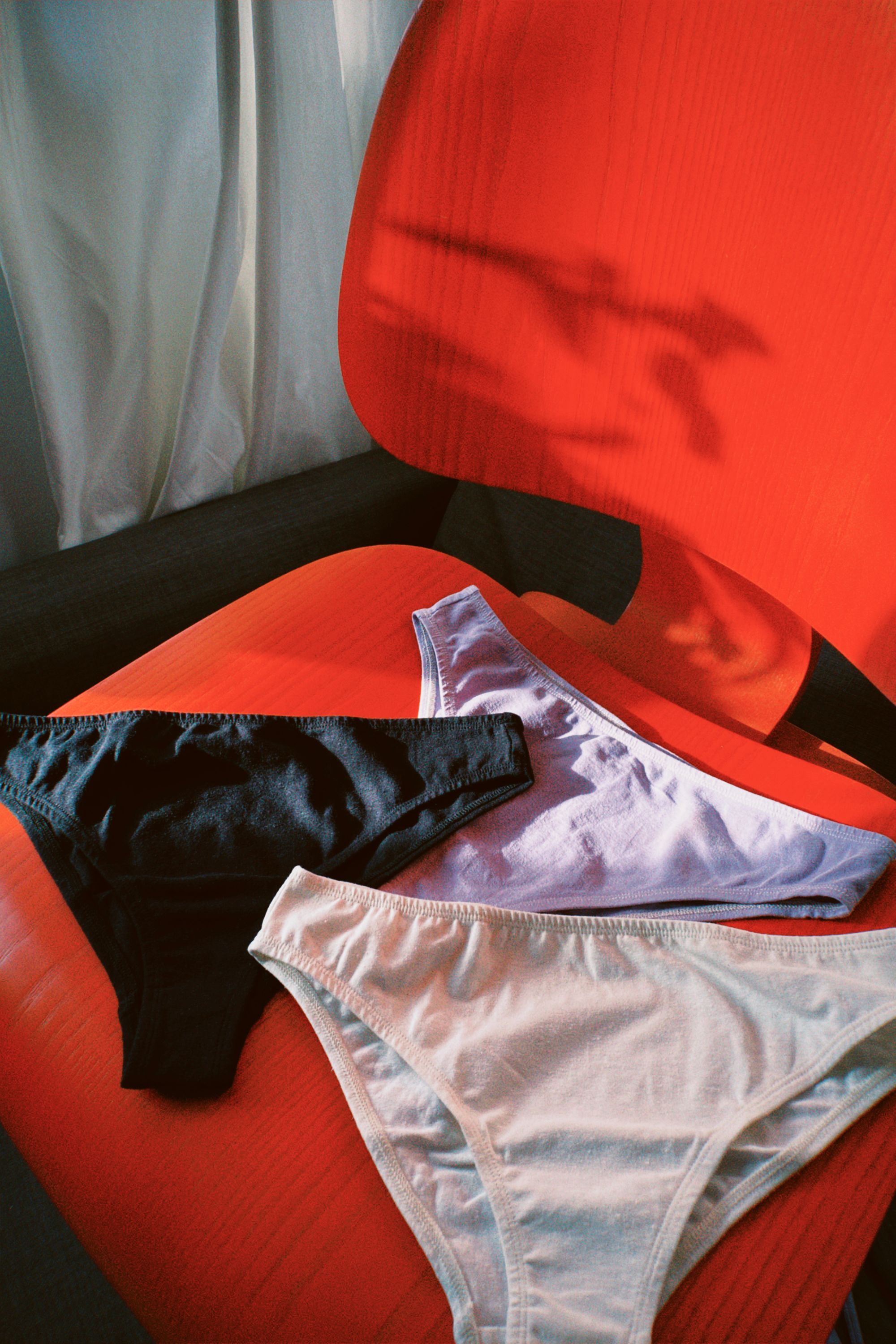 A Belgian-Azerbaijani entrepreneur, Nergiz is the founder of Magi, a sustainable hemp underwear brand. She uses hemp fabric to create beautiful, comfortable underwear because not only does it get softer with each wash – "Benjamin Button-ing", as one of their customers expressed, it is also antimicrobial and more breathable than cotton. The entrepreneur has always been a supporter of sustainability and a problem solver. Seeing that there weren't a lot of representation of women founders in the sustainable business world – even though women are more likely to buy sustainable products and follow a sustainable lifestyle, inspired her to start her brand. Motivated to make change, she took initiatives to solve current ethical and environmental problems that are rife within the fashion industry with hemp.
"For us it's really about protection - are we protecting our bodies in the best ways we can and are we protecting the planet in the process? Plastic is everywhere - we wear it in our clothes, which we wash and that plastic sheds into our water supplies. So at the moment, we're living in a world where nothing is protected. At Magi, by making hemp clothing, we're seeking to change that. For thousands of years, we've had a stable, symbiotic relationship with Earth, growing plants to make into clothing. It's time to bring those practices back."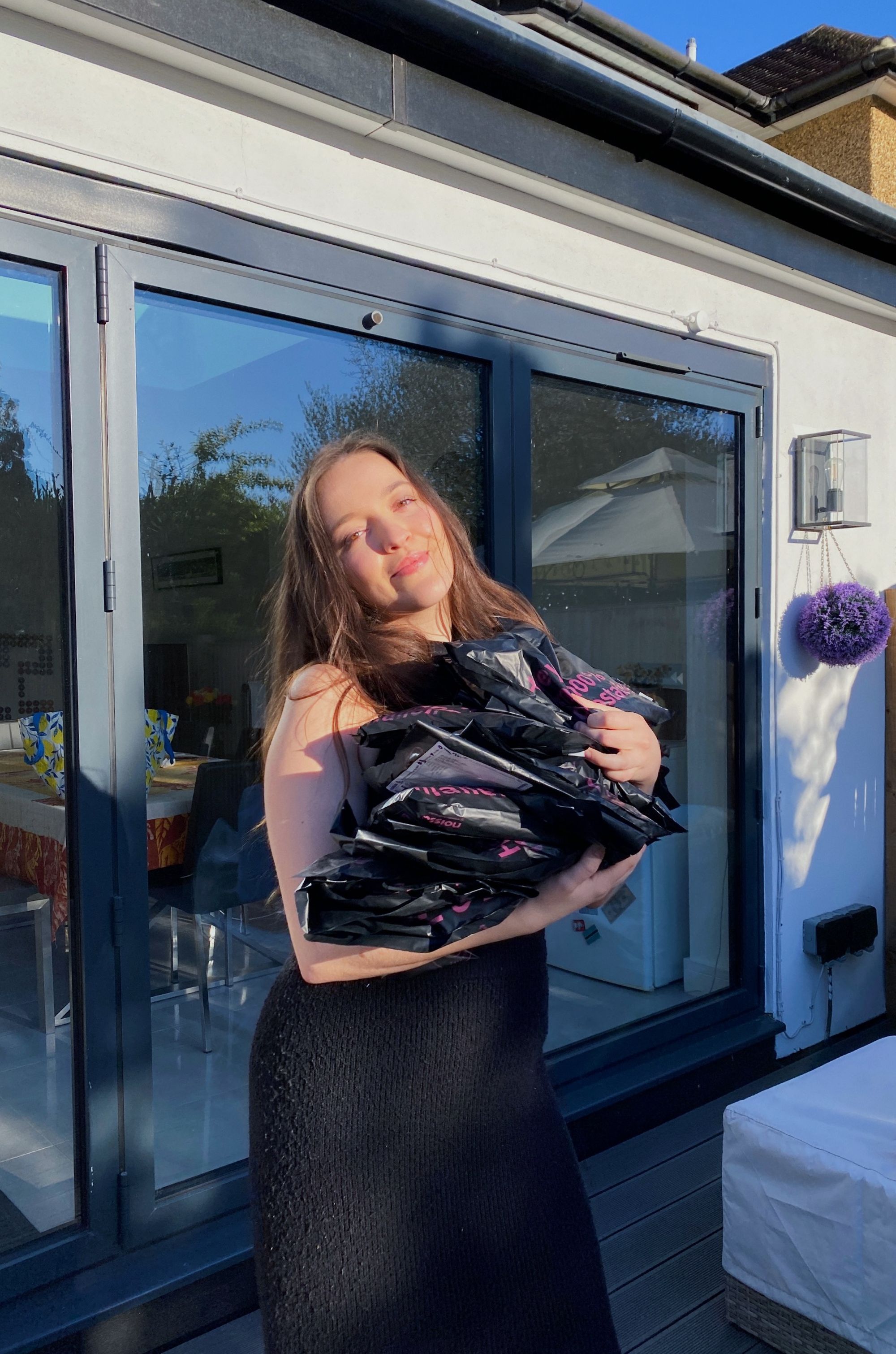 Her vision is to reintroduce hemp in the fashion world, and also to provide a better underwear choice for the body and the planet. Some of hemp's benefits for the planet are that it absorbs carbon at a faster rate than forests as it grows, it needs 80% less water than cotton to grow, regenerates soil, and uses up much less land.
The hemp fabric that Magi the Label uses is sourced sustainably from a supplier approved by Patagonia, is organic, and made in a 100% solar-powered mill, while their manufacturer is ethical and SMETA-approved. After perfecting their production process, Nergiz also tapped other aspects of the business. With sustainability at their core, and transparency with their customers as one of the things they value most, they arrange a donation of 1% of their sales to non-profits that seek to enact climate justice, and they also use eco-friendly packaging to present their love for the planet.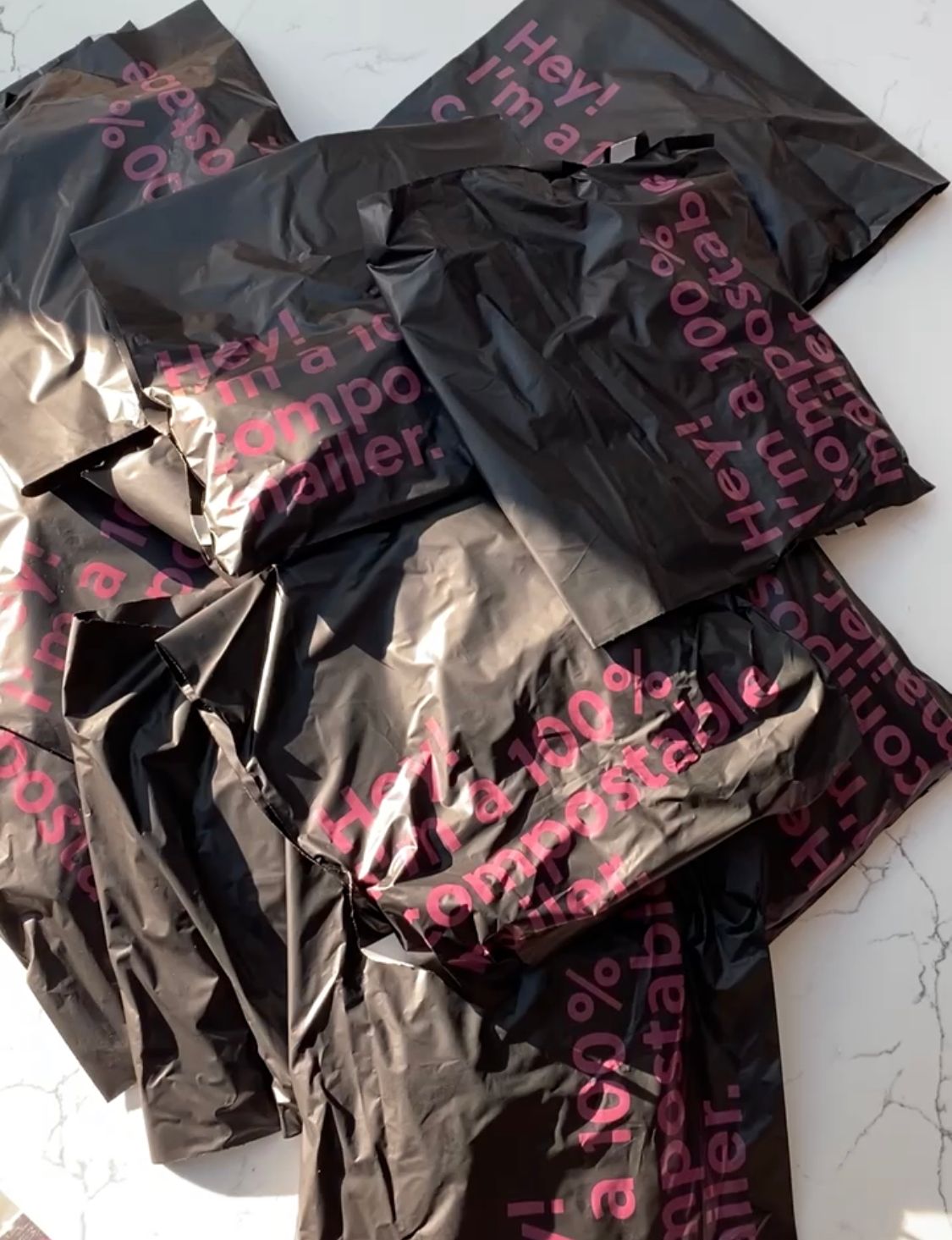 "Being able to talk about the benefits of our hemp fabric on our recyclable cards, and having nontoxic compostable shipping labels really allows us to make a connection with our customers, and show them that we share their values."
They also use noissue compostable mailers to ship their packages in.Having no background in manufacturing and design, it was a bit of challenge for Nergiz at the beginning. She had to make sure the designs were comfortable yet supportive, and the size range was inclusive – all with limited funds. Motivated to succeed, she persevered and even met a brilliant sample maker in London – another female founder and CEO, that taught her all her missing technical knowledge.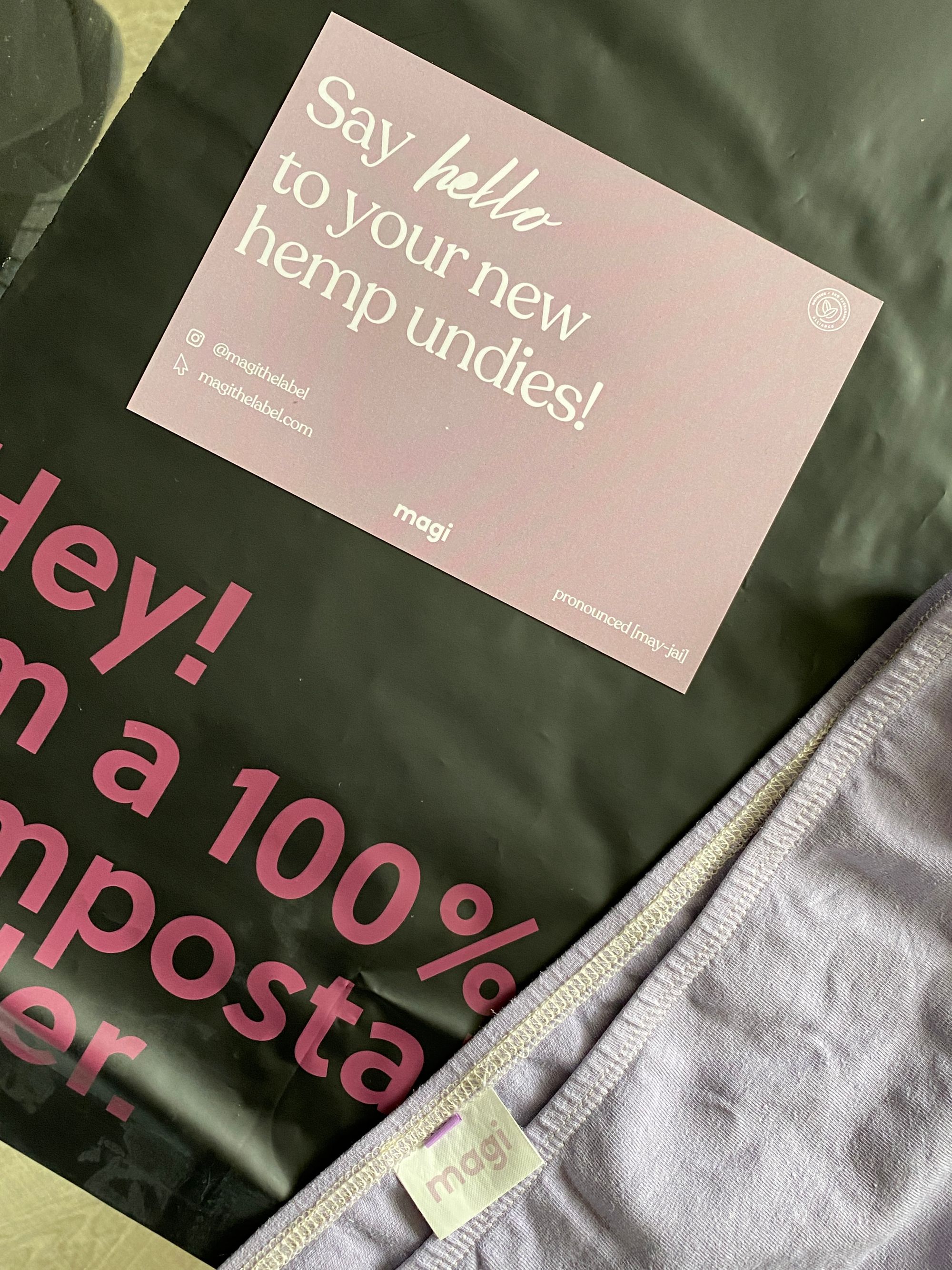 For Nergiz, starting a business is not an easy task. But make sure you're clear on your mission and what you can bring to the table that's different, and the right customers will come to you. Listening to podcasts, and reading entrepreneurship articles help a lot, too. Committing to a cause is tough, and leading a small business isn't easy either. But Nergiz proves that with the right mindset and motivation fueled by passion, anything is possible and achievable.
---
Find more of Magi the Label here:
Website: magithelabel.com
Instagram: @magithelabel
Like this story? Tell us yours! Share your brand story and love for your custom packaging and get a chance to be featured on the wrap! If you're a noissue customer and are interested, you can join the Eco-Alliance by clicking here and answering a few questions here.
Questions? Email us at ecoalliance@noissue.co.