Sustainability requires us to consider our impact on the people across our supply chain and their local communities. This year, we're going further to ensure environmental, quality and social standards across our supply chain.
Sustainability needs holistic thinking as no one business can be fully sustainable and solve these problems on their own, it must be a collective effort and requires engagement across our entire supply chain.

A supply chain that aligns with noissue's values is one that promotes health, safety and wellbeing for workers and one that includes (but is not limited to) fair pay, no child labour and safe working conditions.
We work closely with our manufacturing partners in North America (majority US), Asia (majority China), Australasia (majority Australia) and the UK/Europe to ensure this.

Currently, we have a curated range of manufacturing partners and are fortunate to have noissue supply team members on the ground in all of the above 4 markets who can work closely alongside them.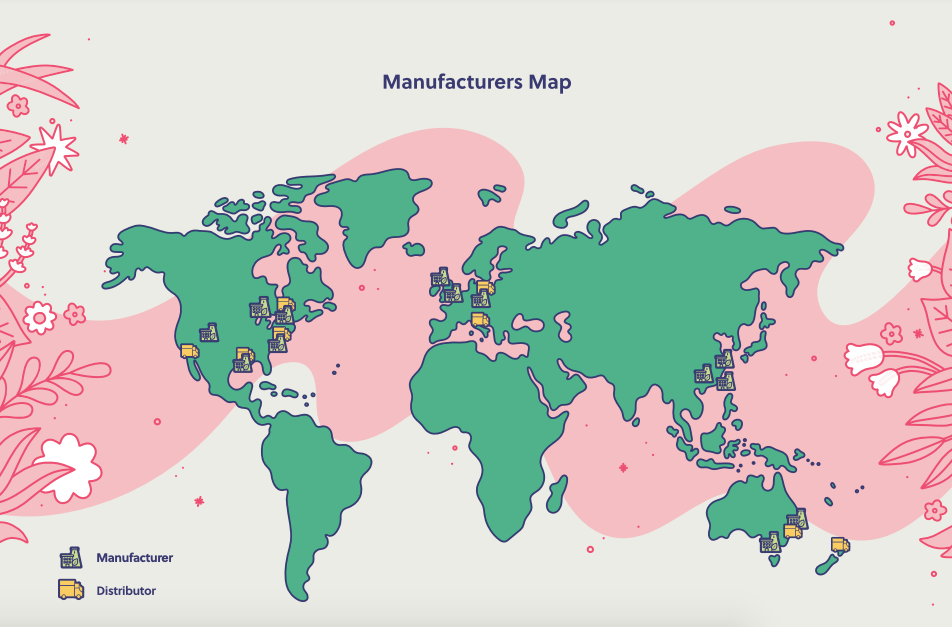 Prior to Covid-19, we visited all our manufacturing partners as part of the onboarding process. Since Covid-19 when we have not been able to visit, we've been vetting any new suppliers through industry certifications and audits.
We have clear lines of communication in place with all the manufacturing partners we currently work with. This helps us achieve greater transparency and control across our supply chain.
Our 2021 commitments

This year, we're committed to creating a supplier code of conduct that promotes health, safety and wellbeing and environmental management.
An important step in this process is consulting with our supply partners to gain an even deeper understanding of the health, safety, and wellbeing of their workers and the environment.
Our code of conduct includes the values we expect, including honesty and transparency.
As we are working on introducing more manufacturers as we expand and localise our supply chain this code will help ensure the same standards apply.
This isn't a set and forget, we will continue to evaluate important areas in the supply chain and are committed to working with our partners on this.
We'll also be ensuring we have the right systems in place and we will be educating our supply team on this.
When crafting our supplier code of conduct, we looked to industry standards (such as the UN Global Compact principles and the International Labour Organisation standards) and brands we admire such as Patagonia and Allbirds for inspiration.
What we found across the board was the need to ensure health and safety processes are in place to ensure our supply chain partners are treated with dignity. We know these factors all influence wellbeing.
There are other ways we can support people in our supply chain, including sourcing materials like Global Organic Textile Standard (GOTS) organic cotton which ensures a better working environment for all workers across the manufacturing process, through having no harmful chemicals.
All of our products are made from circular materials that are safer, such as non-toxic inks. You can read more about noissue's circular frameworks here.
Wrapping it up

As part of our Sustainability Framework for 2021, we're sharing the roadmap noissue is working on to continuously improve our ways and find better solutions.
Any brands that want to join us on this journey are welcome to do so. As the saying goes, a problem shared is a problem halved.
Any knowledge we gain, we'd love to share with you so we can be better, together. If what we've talked about regarding supply chains has resonated with you or raised questions about your own business, get in touch and get involved!
This is also just the beginning. We are committed to continually working closely with our supply partners and supporting the communities we're operating in.
One of the ways we can do this is through having healthy and safe working conditions across our supply chain to ensure the collective wellbeing of our people.