In recent years, there has been quite a rise in the start-up of many small businesses. With this in mind, Gayle Davenport wanted to help out the community in the best way she could think of. She envisioned creating a platform that would make shopping from these brands easier and more accessible for the market – leading to the creation of Wild Vanilla Studios.
Before she could fully start, Gayle needed to find the right creative to help construct the perfect branding for her new business. For this project, she collaborated with Chloe Robertson of Design by Smith, a full service creative studio based in England.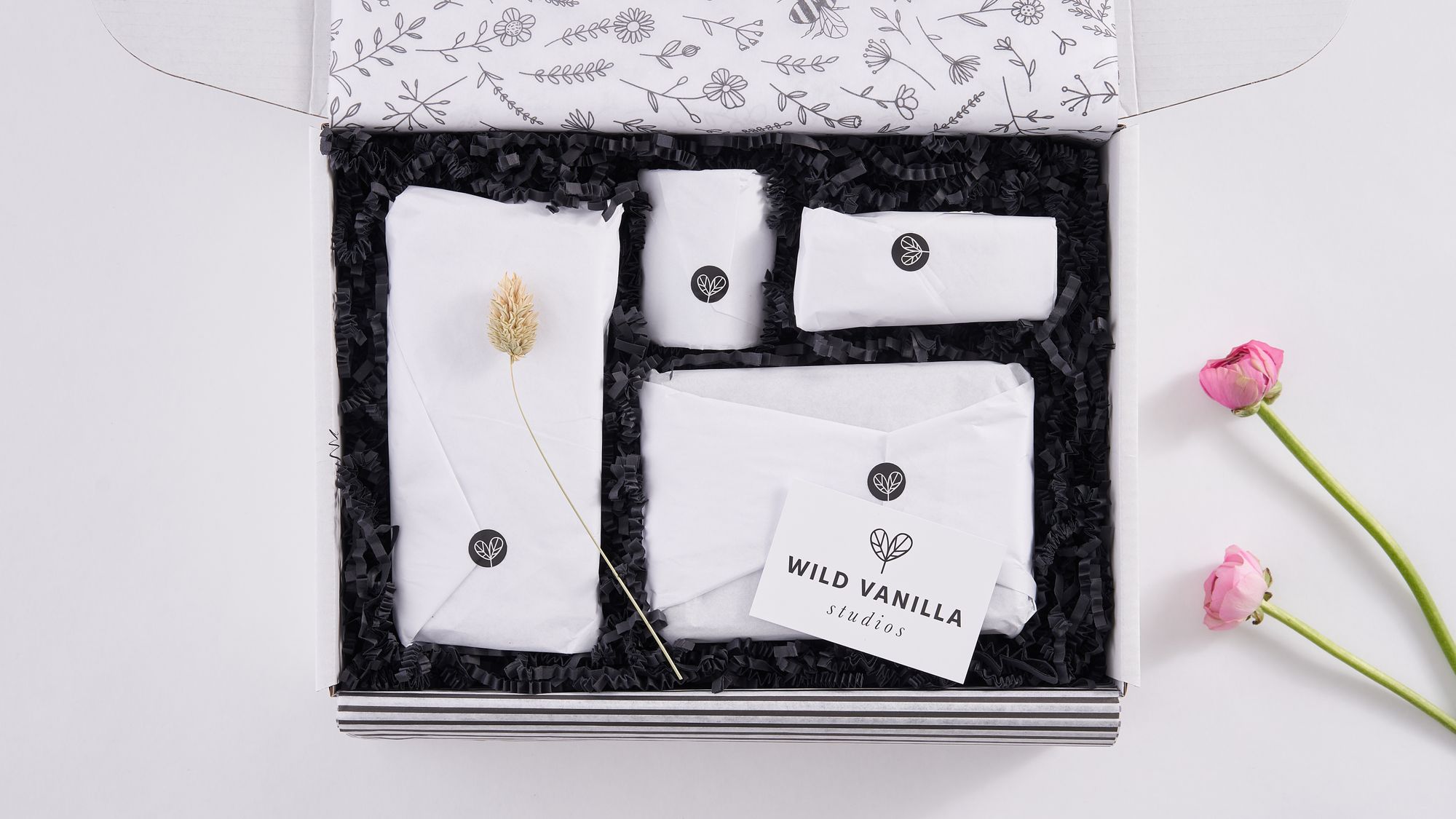 Wild Vanilla Studios is a UK-based, luxury gifting and lifestyle service that showcases lovingly curated and beautifully presented goods. They hope to create memorable moments through exceptional gifting and strive to make each customer's experience as seamless as possible.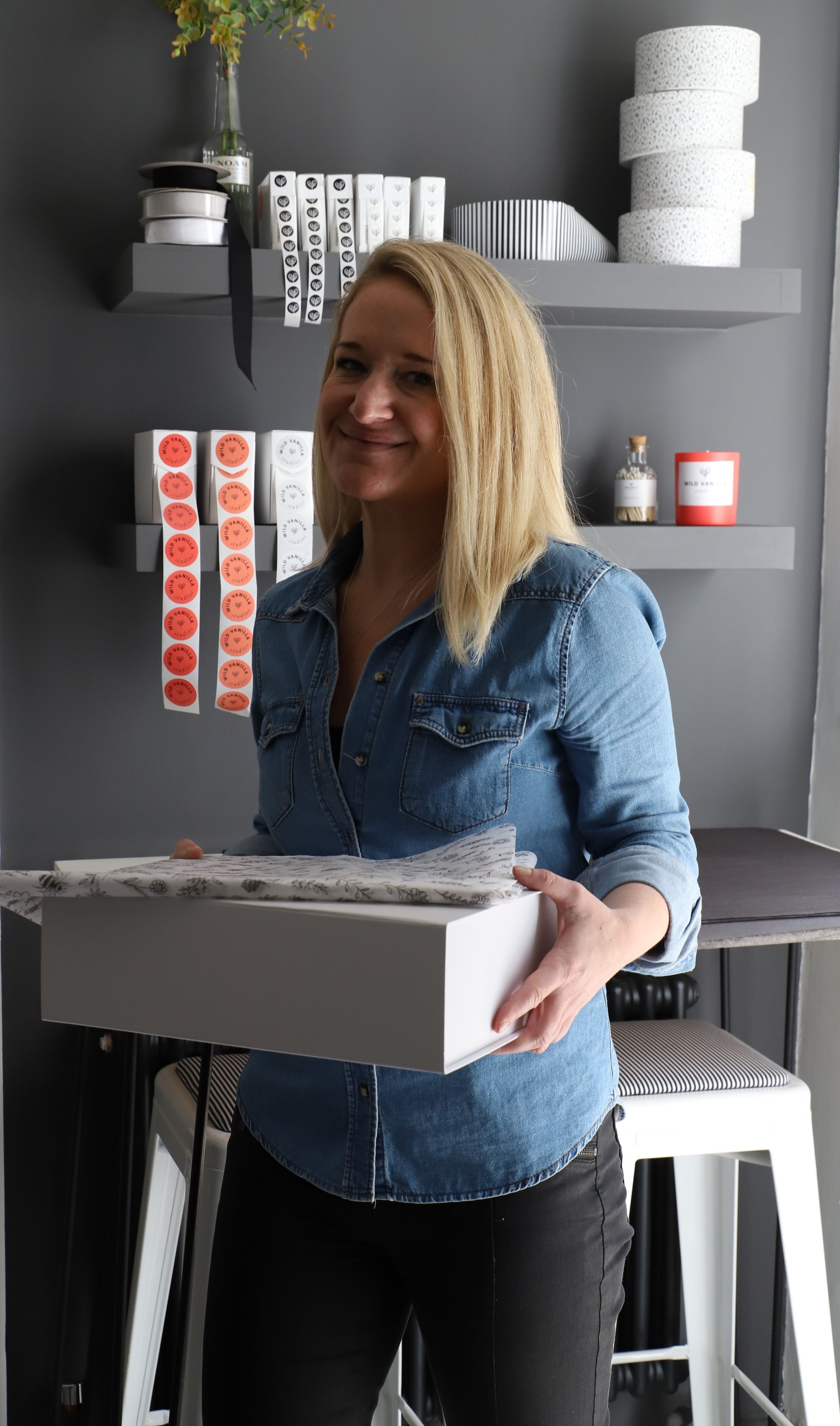 "I also wanted to take it a step further and for our customers to feel that a substantial amount of care and attention went into the packaging and presentation of every item or gift purchased from Wild Vanilla Studios. Every order and gift lovingly prepared and packed by Wild Vanilla Studios goes out with beautiful packaging that is also sustainable and eco-friendly. " - Gayle
The studio carries a variety of brands who share their same values on sustainability and being environmentally-friendly. Created with an intent to support fellow small businesses, Wild Vanilla Studios also promotes the importance of sustainability.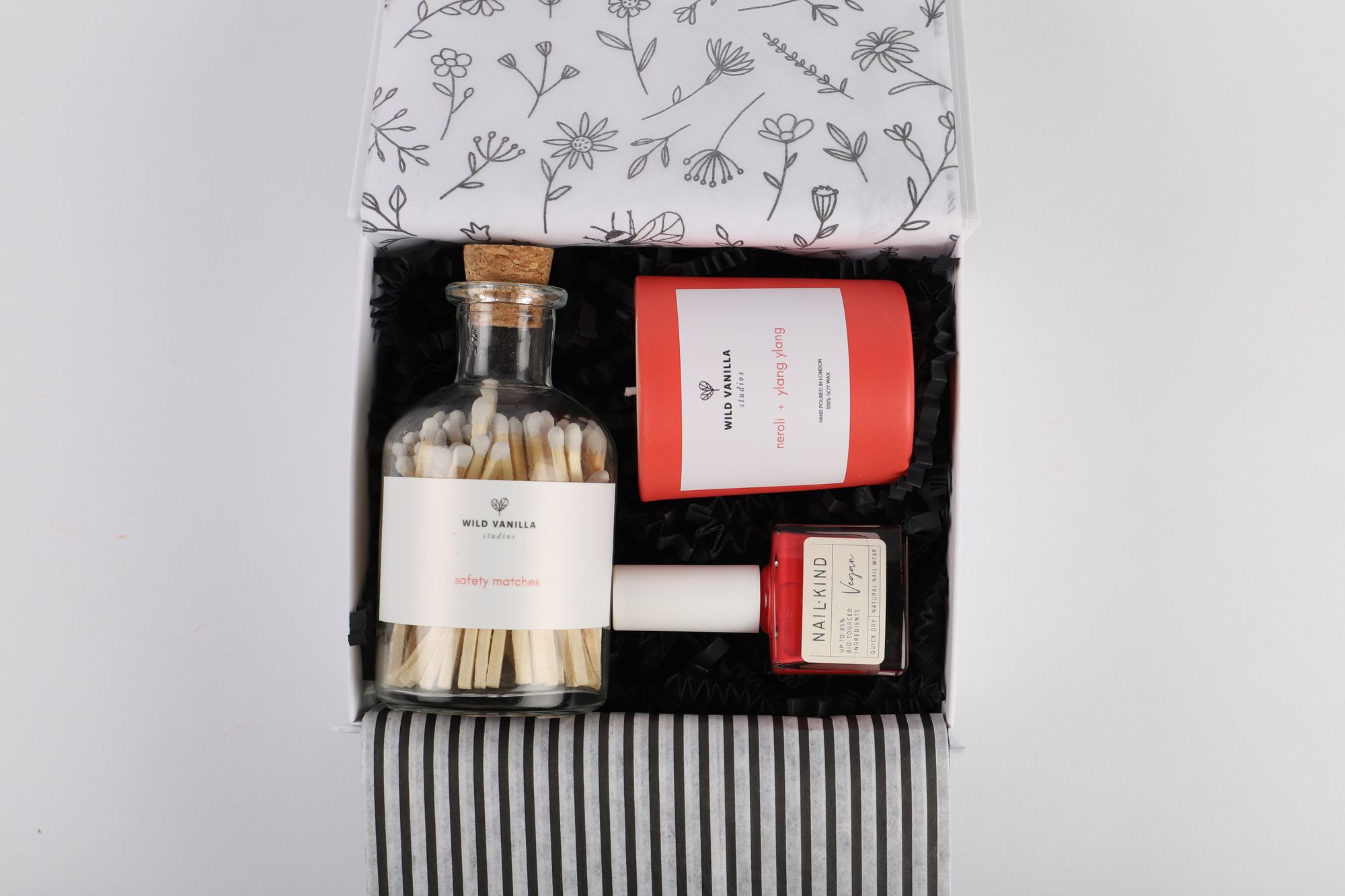 In order to bring her business to reality, Gayle needed just the right creative to collaborate with. To help narrow down her search, she compiled a list of creatives she thought would be fitting to work with. However, little did she know that the creative that she was looking for all along was a local!
Chloe Robertson is a UK-based artist and illustrator who works on creative projects for independent brands – from boutique shops, photographers, and interior designers through to artisan food businesses and gin makers!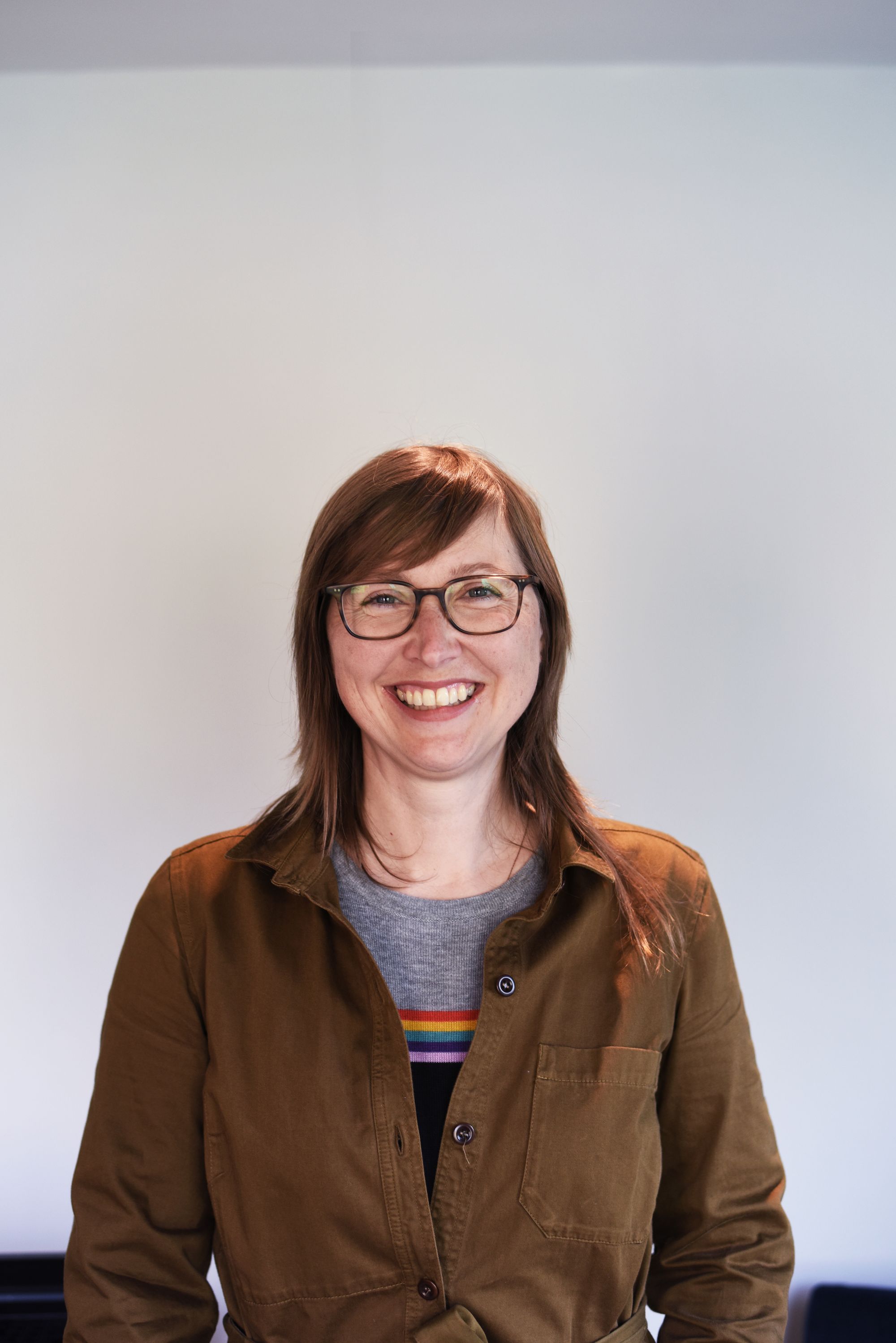 "I'd seen some really wonderful portfolios and thought I'd created the perfect shortlist of creatives that I wanted to approach and potentially work with. I then randomly stumbled across a wonderful artist (Georgia Fiennes) that was exhibiting at an art gallery in my local neighbourhood. I searched her on Instagram and immediately noticed how unique her branding was and her gorgeous, illustrated logo really caught my eye. I had to know who was behind this incredible work and so a few Google searches led me to Chloe at Design by Smith. I knew as soon as I saw Chloe's website and portfolio that this was the creative agency I wanted to work with!"  says Gayle.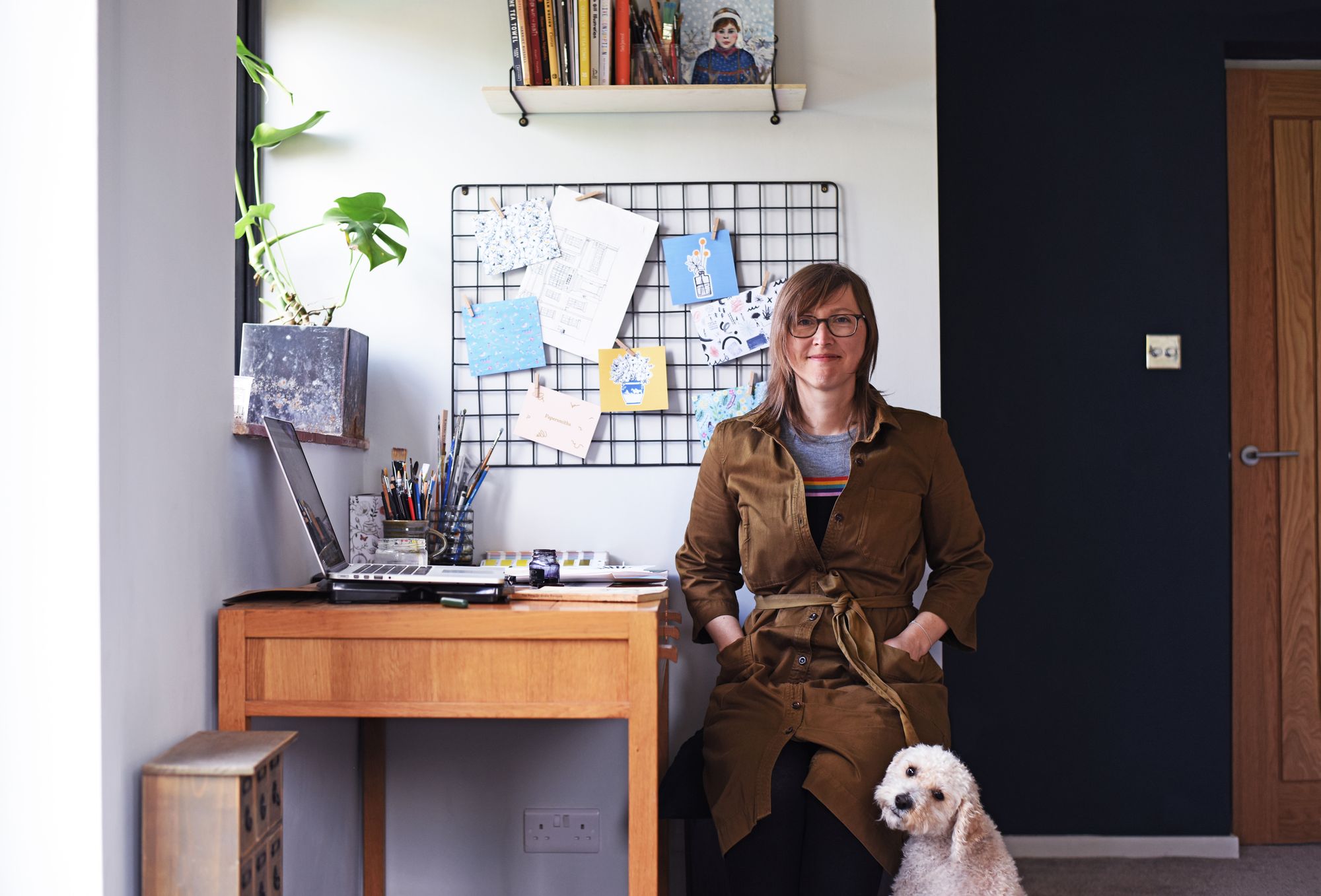 After getting in touch and having an initial discussion of what the project would be, Chloe used her briefing form to gather as much info as possible before working on the concepts.
Chloe shared: "The Wild Vanilla Studios project from the outset sounded like the type of work I love to be involved with. I thrive on supporting small businesses with thoughtfully considered, ethical products – with values that align with my own. As soon as Gayle and I had our initial conversation I was flooded with ideas – I knew we'd make a great team."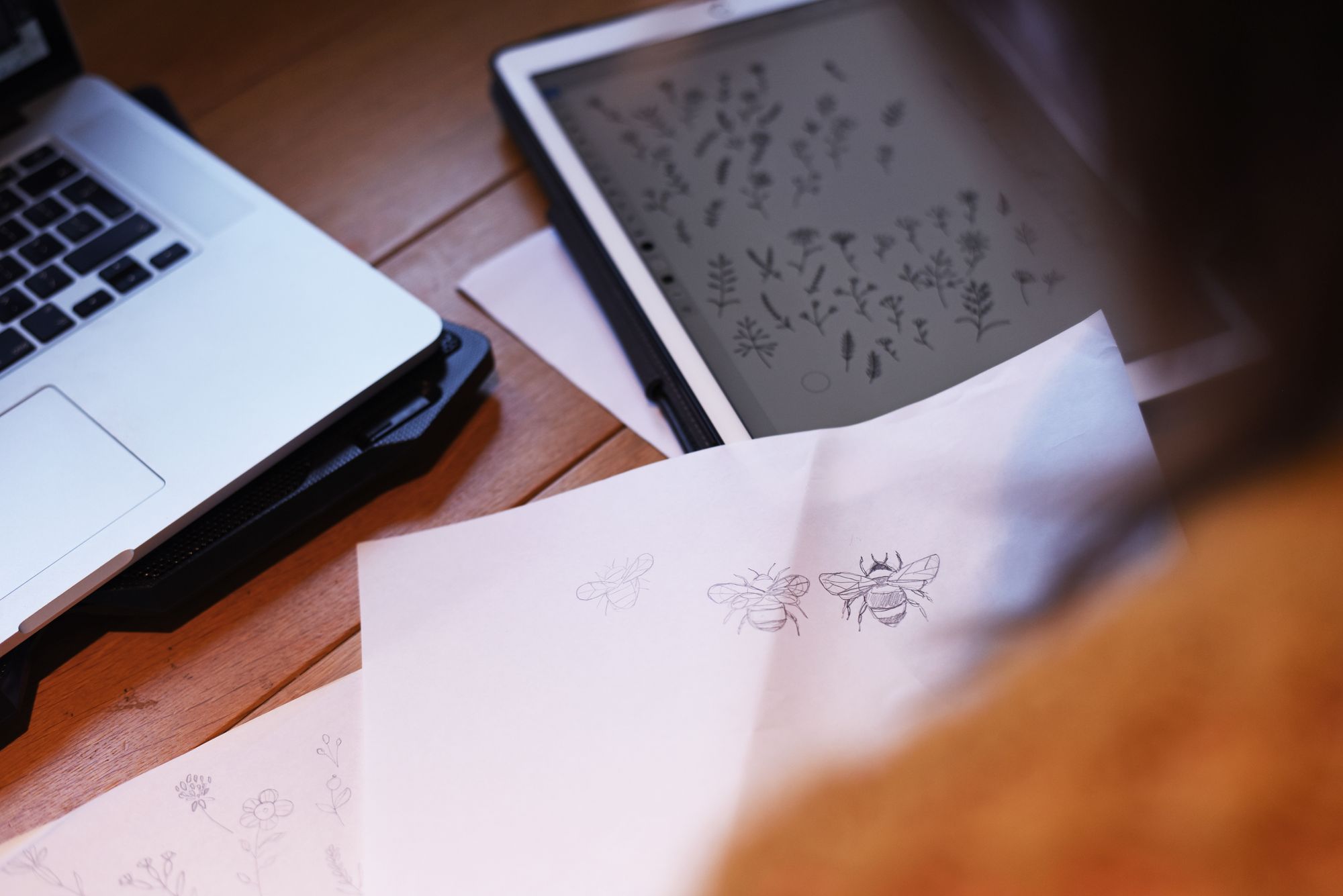 To get started, Chloe created a very detailed brief and made sure that she understood exactly what Gayle was trying to achieve with every element of the branding. It was essential for Chloe to fully understand Gayle's brand story, target audience and what's unique about her product before starting any illustration or design work. They then explored the look and feel of the brand through idea boards to help identify what might appeal to Gayle's client base.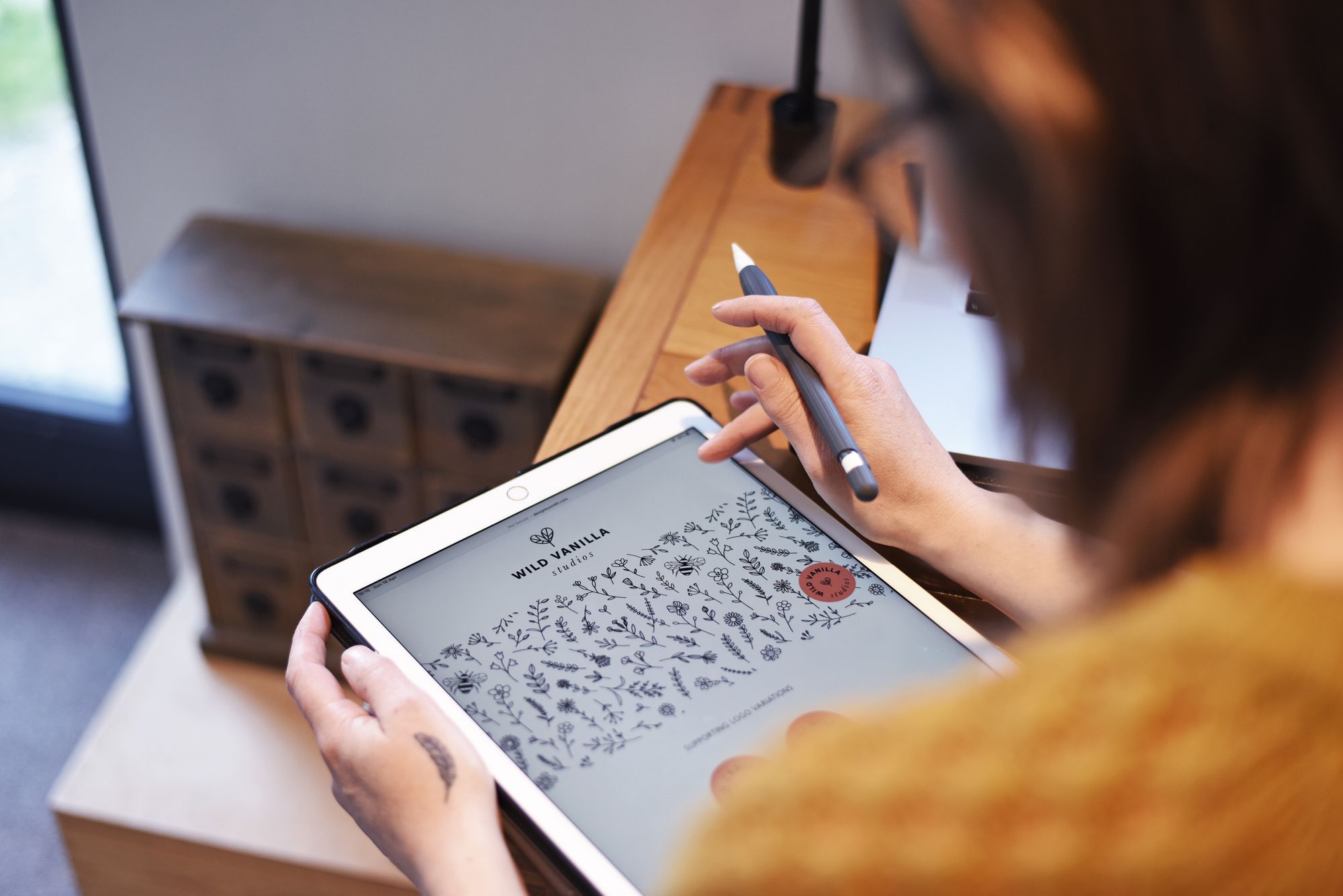 The initial design ideas submitted by Design by Smith reaffirmed that Chloe understood everything they were hoping to create and convey with the Wild Vanilla Studios branding.
"When we selected a direction to focus on, I started the design process. For Gayle I worked in pencil initially, and then re-worked these drawings on my iPad in a vector format, so the design work was really flexible for the print process. The Wild Vanilla branding includes a wild flower pattern which incorporates a bee with geometric wings and a few stickers for pops of colour." says Chloe.
Gayle wanted the overall look and feel of her branding to be understated and relatable, but at the same time, luxurious and high quality. It was also very crucial that all of the packaging for Wild Vanilla Studios be eco-friendly.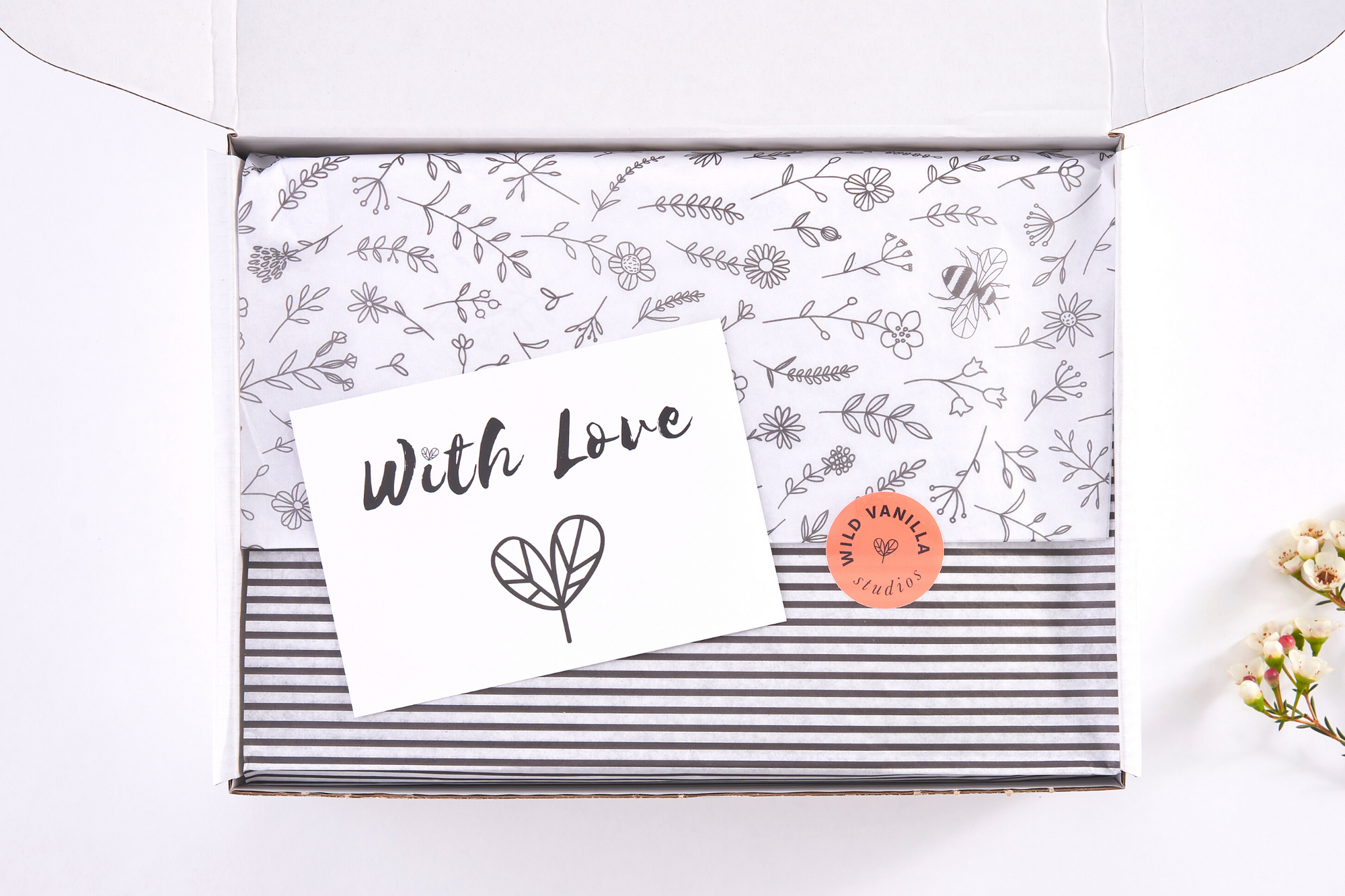 "The bee wing in the pattern is echoed in the logo which also hints at a heart and a new shoot. This nods to the care shown for each selected product - where it comes from, the environmental impact and, of course, her customers. Her customers in turn buy The Wild Vanilla gifts because they care." - Chloe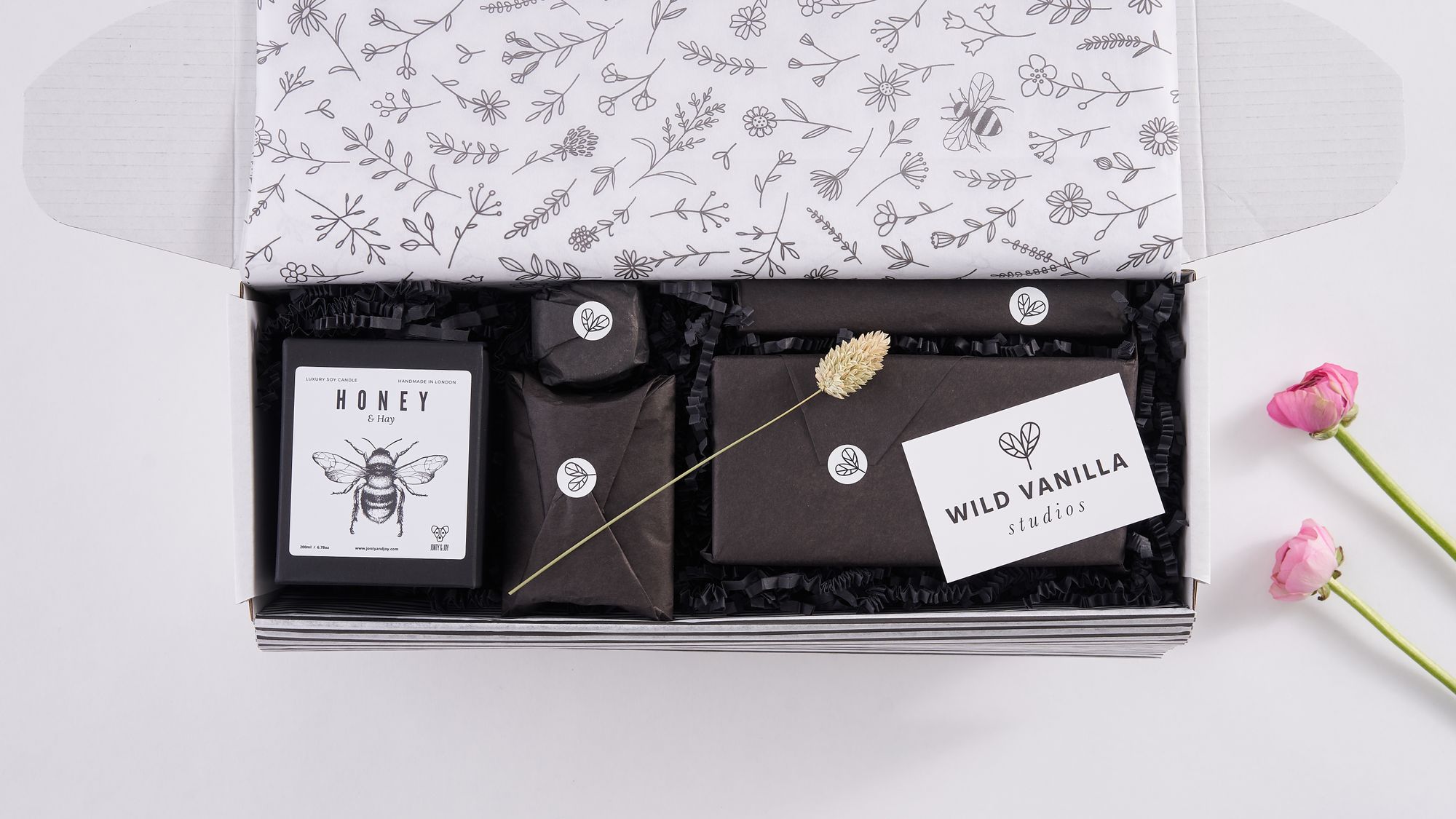 To bring their packaging design to life, they needed to find the perfect company to produce the materials. Chloe had recommended noissue to Gayle in her search for companies that offered eco-friendly tissue paper that printed to a high standard.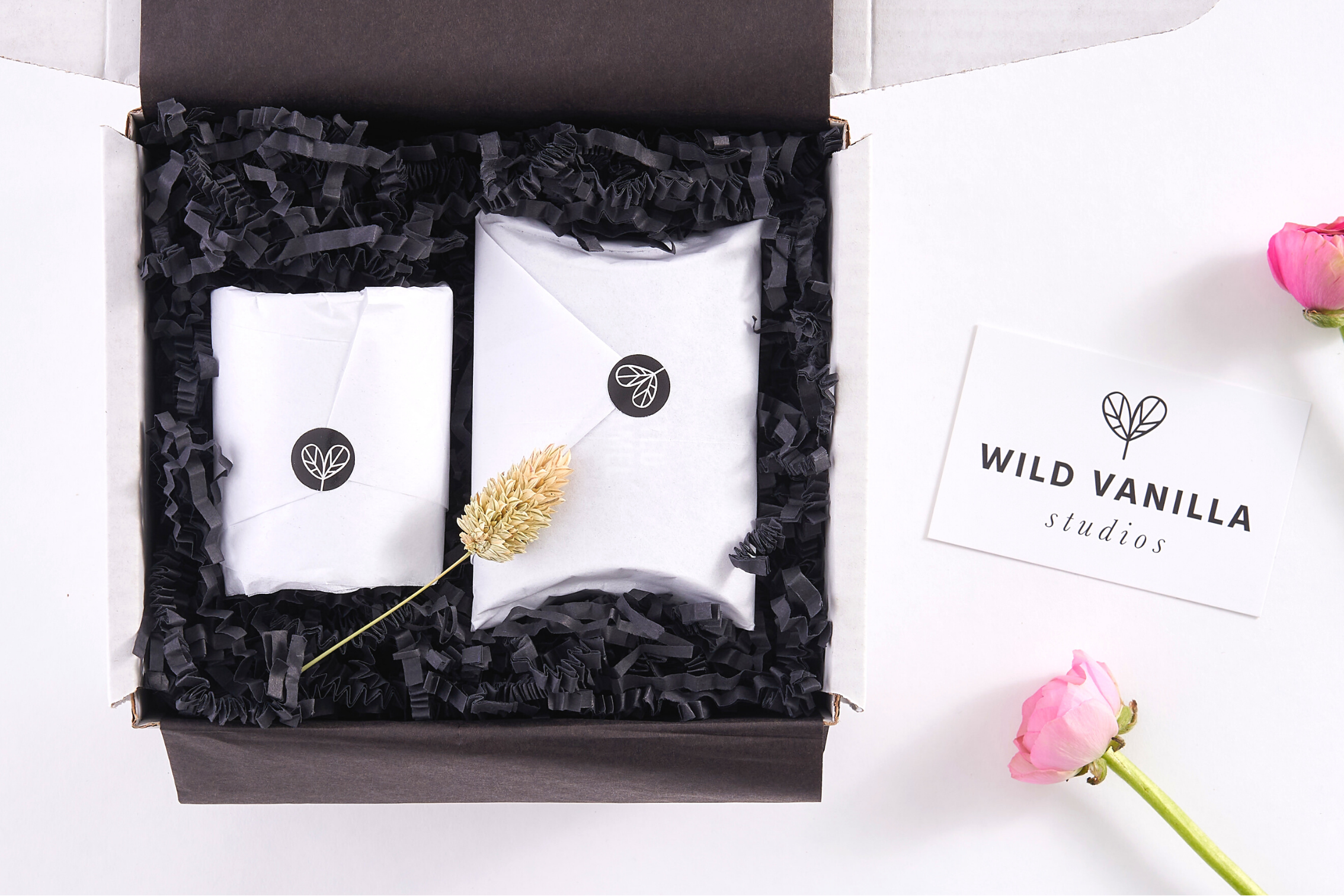 "The environmental credentials of all noissue packaging materials was something that really aligned with the philosophy of Wild Vanilla Studios. We were never prepared to make any compromises with regards to our packaging and so noissue products are the perfect fit. Additionally, now that I've worked with noissue and experienced firsthand the production quality and the exceptional customer care experience, there is no doubt whatsoever that this is a brand that Wild Vanilla Studios wants to be aligned with." – Gayle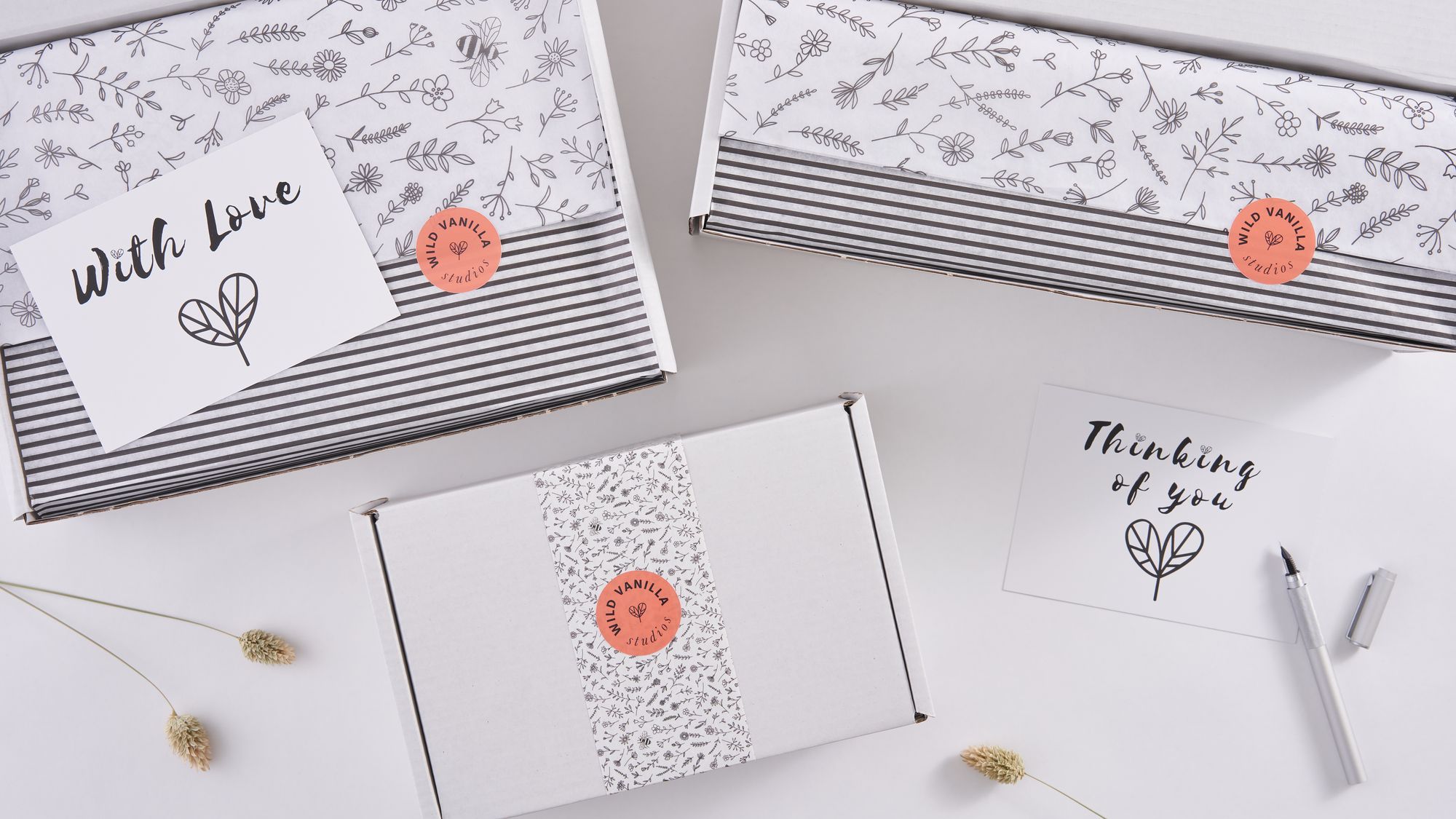 After a wonderful time working together, the two couldn't help but share some memorable aspects from their collaboration:
Gayle shared: "Chloe's involvement with Wild Vanilla Studios has stretched far beyond the creative process and she was responsible for recommending Paula at Marketing Vision Consultancy to us and Paula has now become an integral part of the Wild Vanilla Studios brand story too – they make a wonderful creative team!"
Chloe expressed: "Not only did I adore the brief and brand story, Gayle was the most-lovely of clients. She understood what she wanted to achieve. Her direction was clear without constraints – which allowed me the freedom to find her the best solution. A true delight to work with. I often collaborate with companies who can help add value to brands, and for this project I connected Gayle with the talented Paula Hutchings from Marketing Vision (www.marketingvision.co.uk) to assist in launching her new gift brand. A happy collaboration indeed."
---
Find out more about Design by Smith / Chloe Robertson and Wild Vanilla Studios here:
Design by Smith / Chloe Robertson
Creative Profile: https://www.noissue.co/partners/creative-community/chloe-robertson
Website: http://www.designbysmith.com/ / http://chloesoffice.com/
Instagram: @designedbysmith / @chloesoffice
Wild Vanilla Studios
Website: https://www.wildvanillastudios.co.uk/
Instagram: @wild_vanilla_studios