Shipping a package is probably not something you'd imagine requires much mastery. Yet, when you have an ecommerce business, shipping costs are likely to be one of your biggest expenses. And if your products aren't shipping quickly and arriving fully intact, it's going to hurt your brand.
With smooth shipping one of the most valued benefits of ecommerce, mastering this mundane task is going to do wonders for your business brand and bottom line.
To help you learn all you need to know, we've got your ultimate guide to shipping that covers everything on how to ship a package, from choosing the courier to calculating rates, using the right materials, and labeling correctly.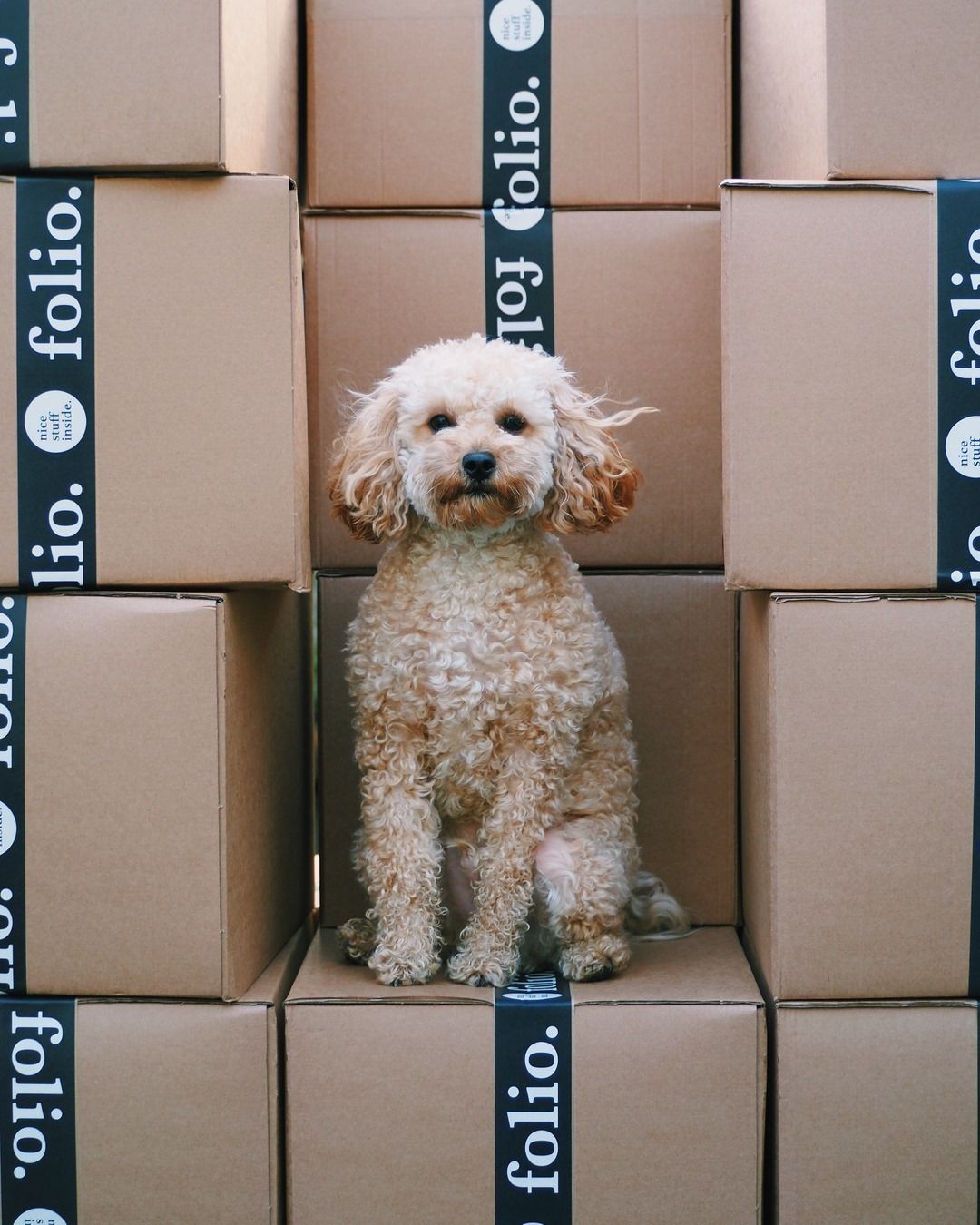 Selecting the best courier

If you're new to ecommerce or still relatively small, you may find that your options for couriers are limited. FedEx and UPS are great, but they're expensive. Small businesses won't have the shipping volume to negotiate rates with these couriers, so USPS may need to be considered.
Let's explore the options:
USPS

While the United States Postal Service is not the best shipping option available, it is the most cost-effective. As a no-frills option, the USPS does have reasonable rates and reasonable shipping speeds and is most definitely capable of getting the job done. They also have a click-n-ship online solution that we highly recommend for e-commerce businesses.
USPS offers a variety of different shipping services:
1. USPS Ground

USPS Ground, which was previously called Standard Post, is the cheapest option, hands down, of every delivery service in the United States. However, the delivery speed is pretty poor. It can take between 2-8 business days or longer. It may be cheap, but it's not an advisable option for an e-commerce business to use.
2. First Class Mail

First class mail is for packages under 16 oz in weight. This delivery option is by far the cheapest way to ship small packages across the United States. Delivery time is around 1-3 days. There are cases where this will be faster and cases where it's been much slower, but all in all, the service is fairly consistent.
3. Priority Mail

USPS Priority Mail is for packages exceeding 16 oz in weight. This delivery option has the great bonus of offering free shipping supplies, which you can get shipped to your door free of charge. They have a bunch of different boxes and sizes. You just need to order online at usps.com. As for delivery times, the USPS Priority Mail also takes 1-3 days.
4. Express Mail

The USPS's version of next-day delivery is their Express Mail option. Only, it's not really guaranteed to be the next day. Depending on the location, it will take between 1-2 business days, which means it may not work out any better than the Priority Mail or First Class Mail options.
If you need to post a package express, check the USPS website to see if the location you're posting to is going to receive it the next day. If not, it may not be worthwhile. It is cheaper than UPS and FedEx, but it's not "guaranteed" to deliver the same service.
5. Media Mail

Media Mail, as the name implies, is a service for delivering media. This includes items like films, computer games, CDs, books, etc. It's unlikely many businesses still use this service, but if you see it on your visit to your local USPS post office, you'll now know what it's for.
UPS, DHL, and FedEx

When you're choosing a shipping method, it's really USPS against the premium shipping providers: UPS, DHL, and FedEx. All of these companies are huge, all were founded in the US, and all of them have fantastic, broad-ranging solutions, for a cost.
Rather than walk through every option, we'll instead share which services are best for what.
Fastest shipping within the US: FedEx SameDay, UPS Express Critical, and DHL Same Day Jetline.
Most economical within the US: FedEx Ground, UPS Ground, and DHL Ground.
All in all, UPS and FedEx are likely to be the shipping options for e-commerce businesses shipping within the US. If you're shipping internationally, then DHL may be the one to shine.
Calculate your rates

Ultimately, which courier is best will depend on your budget and the volume of packages you're sending. Shipping rates can vary depending on how the courier charges and what you're posting, whether it's a flat rate, dimensional weight, flat rate envelope, flat rate box, etc. Then, international shipping or a local retail ground mail service will attract different rates.
Thankfully, most providers now have rate calculators where you can quickly input your information to get a hassle-free calculation of the postage cost, taking everything into consideration, including any surcharges.
Checking each of these as you ship to customers will help you to quickly identify which keeps coming up as the most economical and reliable for your needs.
It's important to note that these calculators don't take into consideration special pricing, which you may be able to negotiate when you reach a high order volume.
Finding the right packaging and packing materials for your items

Although it's a time-consuming step, finding the right courier is just half one part of the process of shipping your packages. Getting them to your customers in one piece, presented beautifully, also requires a lot of consideration. You have packaging materials available, such as boxes and mailers, and you also need to think about cushioning materials.
Boxes vs. mailers

Both boxes and mailers are great options, which you choose will really depend on what you're posting. If your package is a little fragile, then you might want a box with good cushioning materials. Otherwise, it really just depends on what fits, what the price is, and if you have any personal preferences. noissue has both recycled and 100% compostable mailers for the eco-conscious brands out there.
Cushioning materials to keep your package contents safe

Cushioning materials are essential for protecting your goods on the journey to their new home. We've all seen the backlash Amazon has received on Twitter when overdoing plastic cushioning on its packages, so it's important to consider that the materials you use can be just as important as making sure you're package arrives is in tip-top condition. The best cushioning materials are:
Biodegradable packing peanuts
Green Cell Foam.
Of course, you can use styrofoam, plastic bubble wraps, and other materials, but if you have the ability to choose, it's recommended to go green.
Why care about sustainability?

Whether you're personally moved to be environmentally conscious or not, there is a growing consumer trend toward environmentalism. Companies that start environmental practices earlier in their operation won't have to go through an arduous shift later when there is no other option.
Thankfully, sustainable packaging is easy to come by, is one of the design trends of the moment, and there are so many options to make your packages reflect the aesthetic of your brand.
Ensure your package is securely sealed

It may seem like obvious advice, but it's definitely a check worth putting in place before any package pickup or drop-off. You not only want to make sure that your package is sealed properly, but you want to try and ensure it's sealed securely in a way that deters any tampering. Gummed tape or stamps on seals are one way to deter package tampering, as it is extremely obvious to see if anyone has tried to access the items.
Print and attach the right label

It's every ecommerce business owner's nightmare, sending a package to the wrong person. As with the security seal, this step is worth putting checks in place for, perhaps twice, just to be sure.
One tip to prevent mistakes is to print shipping labels, including their barcodes, rather than writing them out. This way, you can print the name and address directly from the order, minimizing the room for error.
Take note of the tracking number

Devise a system for documenting the tracking number of each of your deliveries so that you can instantly pull up these details in the event your customer phones and wants an update. Or in case something goes awry.
Hand it off to the courier

Whether you're dropping off at the post office or you've got a package pickup arranged at your business, handing your precious cargo off to the courier is the final step (aside from tracking, if needed) to get your items out to your customers.
Ship with confidence

Assuming you've followed the steps and completed your own research, shipping your packages should turn into one of the more pleasurable tasks in your business. With the right courier, the best prices and services, and packaging that makes your customer smile, handing over your goods for shipping is as satisfying as putting your feet up at the end of a long day.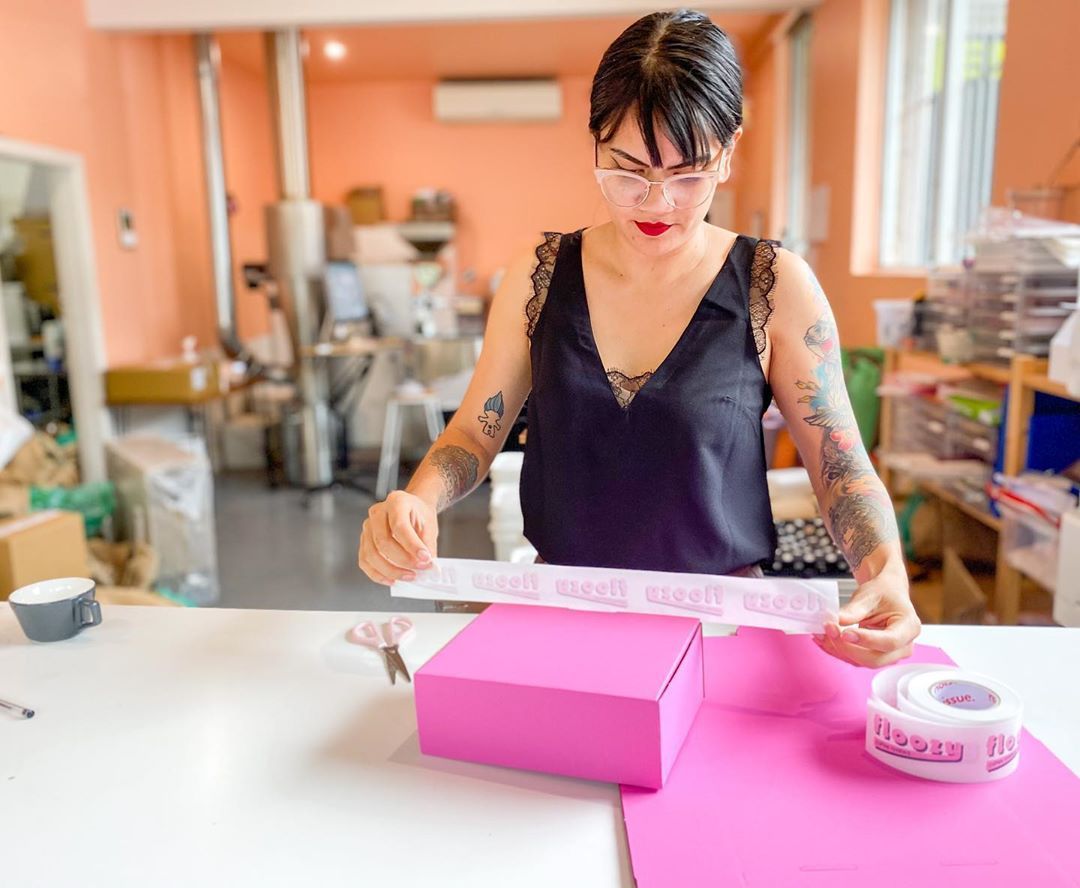 Looking for sustainable shipping supplies and materials for your ecommerce business? noissue has a range of sustainable and custom packaging solutions for your business which includes compostable and recycled mailers, custom stickers and tape, organic cotton tote bags, eco-friendly tissue paper and much more.
Start creating today! 📦 🛍 ️📫