Nothing beats creating a business that started with a passion or hobby, and feeling inspired daily by what you do. But as with every business, there must be strong branding to accompany an inspiring origin story, and to reflect your enthusiasm! Powerful branding is essential as it is your audience's initial point of contact and will set their impression for your business.
Fleur Alison, a hairdresser of 18 years, is also the founder of What A Curl Wants, a natural curly hair online store dedicated to helping men and women celebrate their natural hair. Here, we explore how she turned her passion for hair products into a business with the help of Julia Pratt, a Geelong based illustrator.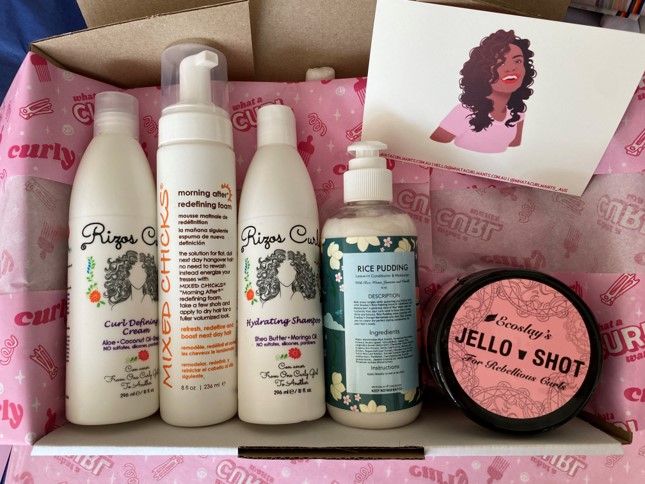 Fleur is a talented hairdresser who found a true love for styling naturally curly hair after recognizing how challenging that can be for many women.  After leaning into her interest and taking part in a curly hair course, Fleur immediately became obsessed with life-changing hair products—with this, What A Curl Wants was born.
Fleur knew she needed to find the right creative in order to turn her vision into reality. Originally, she was looking for someone to draw a design of a curly-haired woman for her website. She reached out to a ladies business group on Facebook in the hopes of finding a local digital designer that could help.  Julia responded and the two joined forces!
Julia, or Jub Kate, specializes in creating graphic character designs using bold linework. She is inspired by alternative fashion and distorting proportions. Although she carries a bachelor in graphic design, her passion lies in Illustration and traditional art and loves exploring any medium she comes across. Her background in design really draws her to certain projects such as packaging and poster design where she's able to use a combination of skills.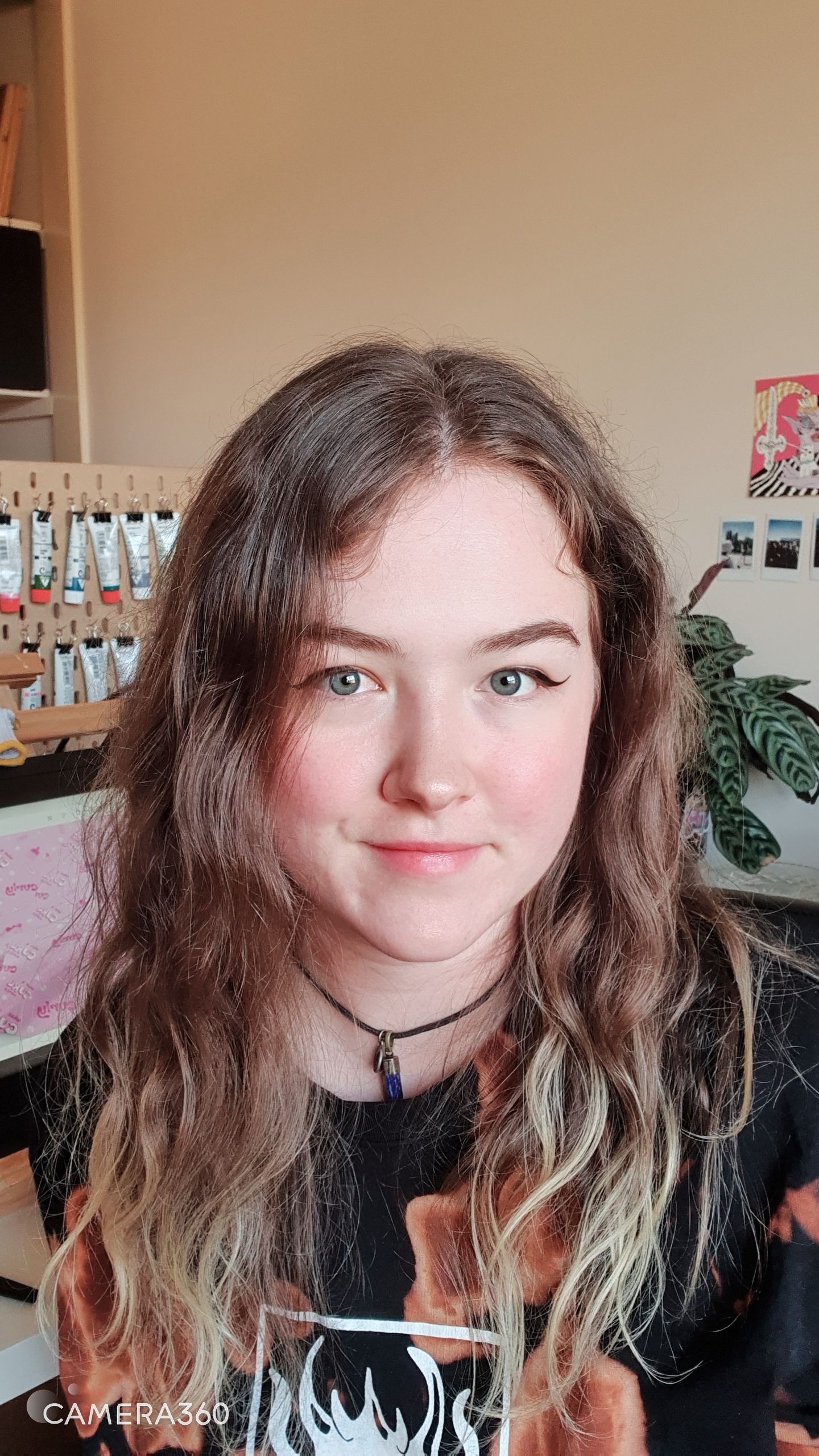 "I found Fleur from What A Curl Wants on a ladies business group on Facebook, asking if anyone would make some illustrations for her new brand. I commented that I was keen - and the rest is history. After a successful first project, she asked if I would be interested in designing some tissue paper and thank-you cards for her. She sent me a few inspo shots from the noissue instagram and really knew the vibe she was going for (any creatives out there know how much of a god send a decisive client is!)" says Julia
Fleur appreciated how easy it was for Julia to see and understand her vision for the brand. Within half a day, Julia was able to come up with a design that perfectly resonated with what Fleur had in mind. It was a match!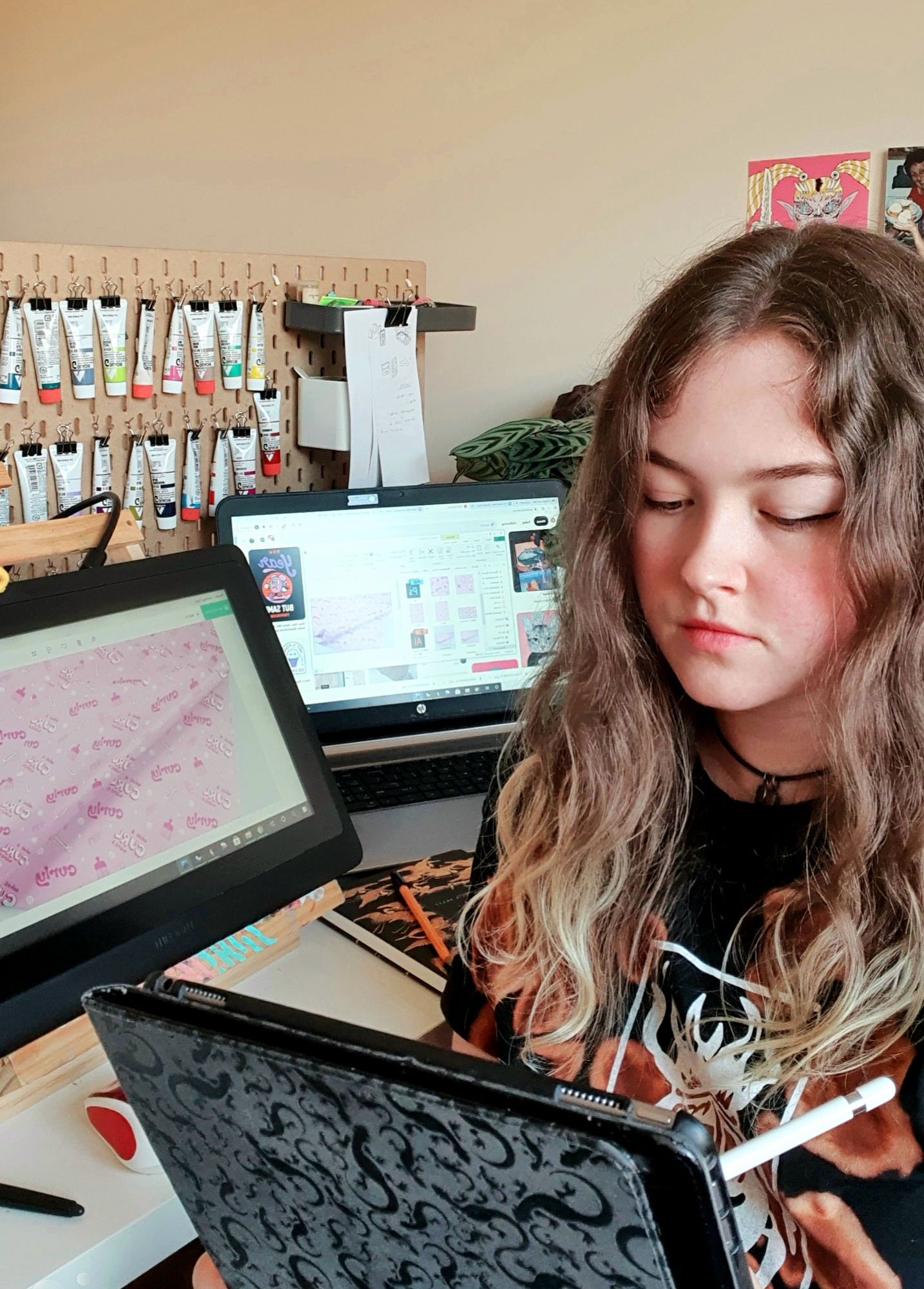 "We communicated via Instagram, and I showed her a few simple designs that I liked, but I also told her that I was very happy for her to have creative control over it. I didn't have a very clear vision at all, I only knew the colours and size that I wanted. Julia came up with the rest." – Fleur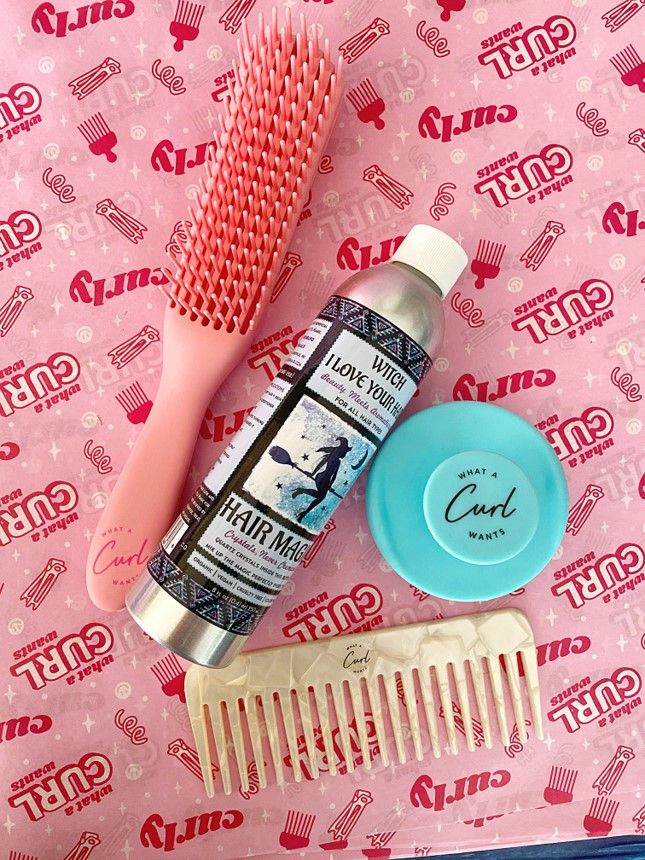 To get a feel of the project, Julia had done research on what sort of curl products What A Curl Wants sells. She picked a few statement pieces, those that would be instantly recognizable, and set out to start sketching.
Julia says "I arranged them in a pattern that really reflected the energy and friendliness of her brand. I sent her a few options to choose from and once she had decided on the final design, I took it to the computer to create a vector version that could be resized to whatever she might need in the future."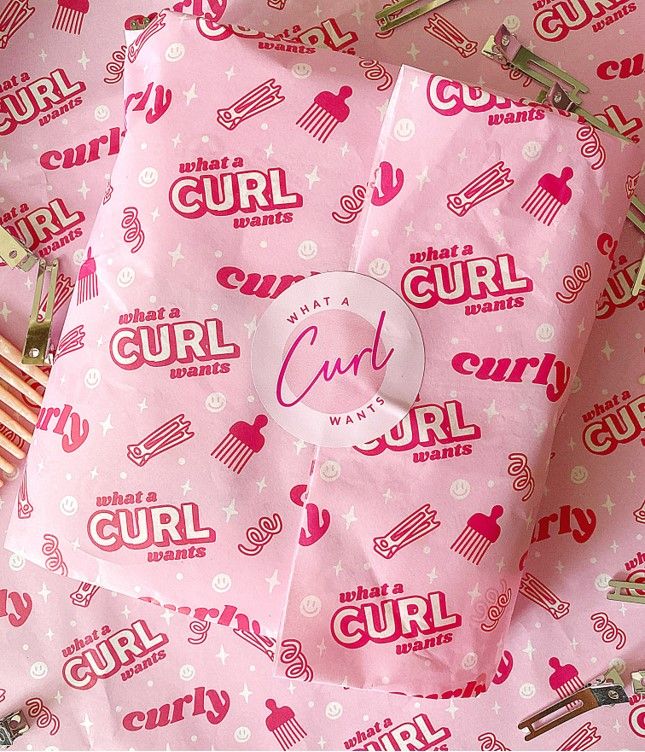 As Julia had been a longtime follower of noissue, she had made use of noissue's very own PSD mockups in order to showcase the designs and to show a preview of what they would look like once printed—Fleur fell in love!
Fleur had heard about noissue through various business group connections. She had checked out their website a couple times, but was hesitant to order as she was worried about how it would turn out. Inspired by the eco-friendly nature of the products, she decided to go for it and all her worries faded once she saw how her noissue tissue turned out! Rather than the thin, poor quality tissue she was afraid of, she was delighted to find the product to be high quality and brightly colored.
Check-out Fleur's packaging process and Julia's designs in action here:
---
Find out more about Julia Pratt and What A Curl Wants here:
Julia Pratt
Creative Profile: https://www.noissue.co/partners/creative-community/julia-pratt
Website: https://www.jubkate.com/
Instagram: @jub.kate
What A Curl Wants
Website: https://www.whatacurlwants.com.au/
Instagram: @whatacurlwantsaus
Facebook: https://www.facebook.com/whatacurlwants