Starting a business out of your passion is, undoubtedly, such a fulfilling feeling. Not only do you get to run your own business, but you also get to enjoy every aspect of it. Monika Boruch has always had an affinity for home interiors and after having almost a decade's worth of experience in the furniture industry, she felt it was time to take a leap and turn her very passion into her own business.
But first, as with every business, she needed to create the perfect branding to reflect her vision. To help her get started, she collaborated with Studio Kynd, a Brighton-based design studio, to produce the ideal branding for Home at First Sight.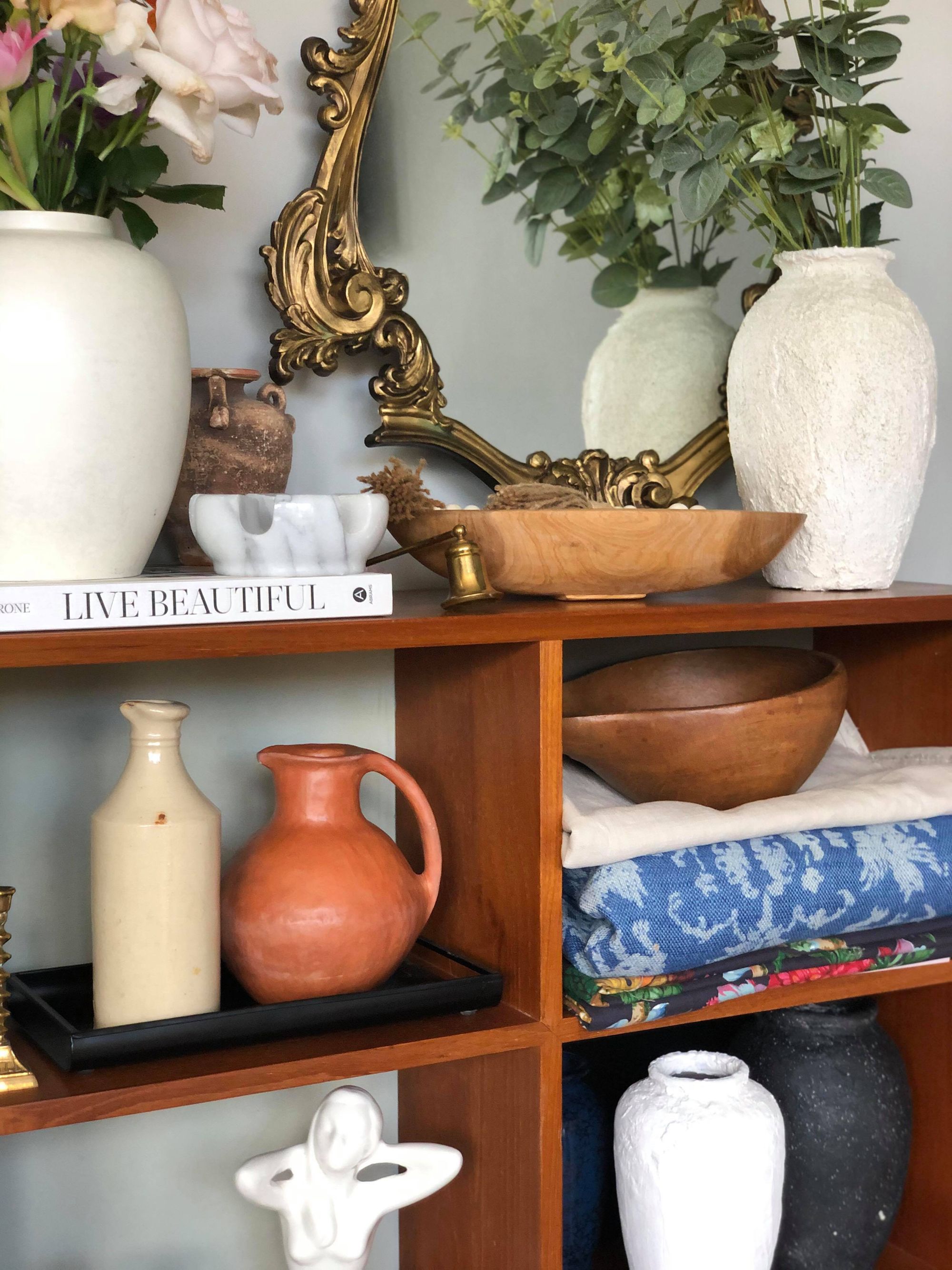 Monika wanted to translate her passion and experience into helping others find beautiful, key pieces for their lovely homes – which led to the creation of Home at First Sight. Home at First Sight is an online store offering beautifully curated home décor, soft furnishings, and lifestyle pieces based in the UK, which recently opened February of this year. Despite being very new to the market, Home at First Sight has already garnered such an amazing response with the public for the quality and selection of their products.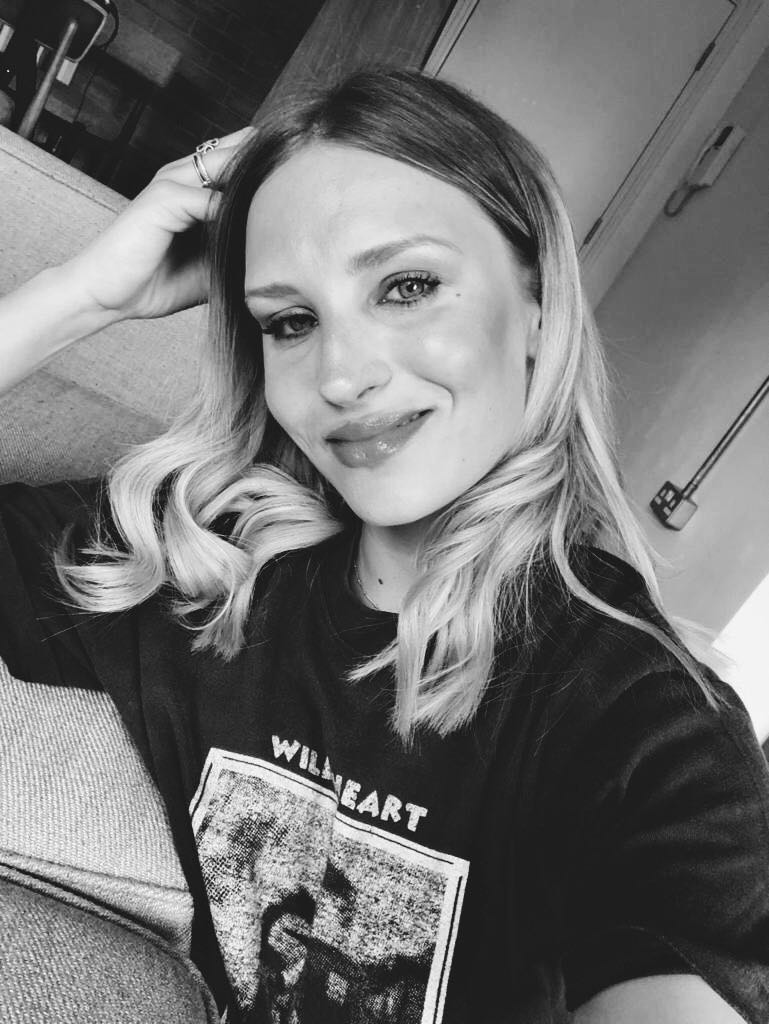 "I am particularly fond of one of the kind vintage pieces and I hand select everything for the store – we are currently working on bringing a regular collection of beautiful homewares, cushions and furniture that can be incorporated into any space, adding instant character. We launched in February this year and we had a great response, everybody loves our leopard print paper!" says Monika.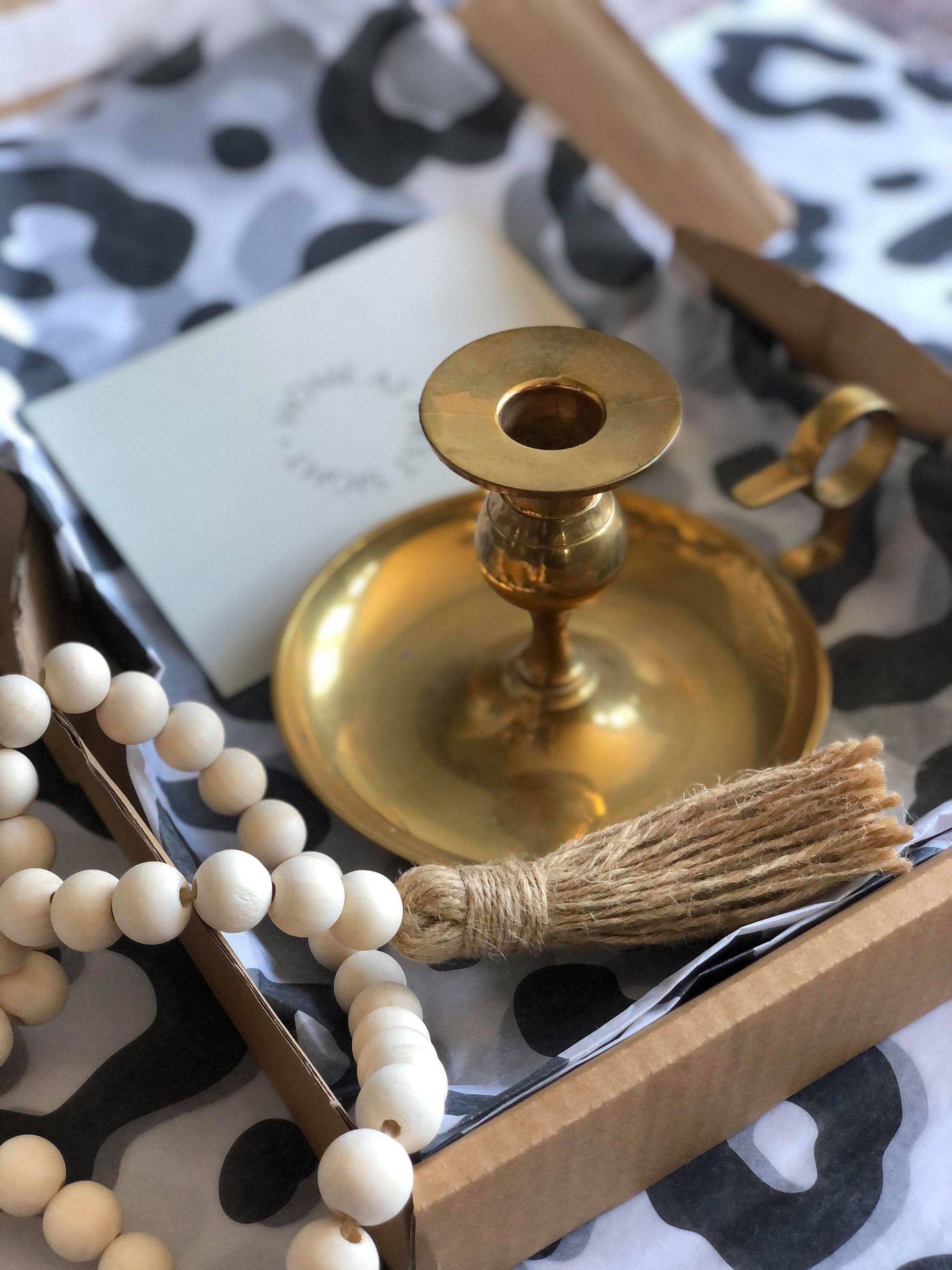 However, before everything came about and led to how Home at First Sight is presently, Monika knew she needed to start from the basics – which was creating the perfect branding identity. It was very important to her to be able to have a cohesive brand image before actually launching her business.
To get started on her search to find the perfect creative to help design her brand, Monika had turned to Instagram to browse through the many artists on the platform. After a careful look through her feed, she found just the one.
Studio Kynd is a Brighton-based design studio founded by Niobe Elliott last 2020. Niobe has always had an eye for design & photography, yet held herself back for years and took the route into a career of nursing. Nursing allowed her to think quickly on her feet, outside the box and to learn new skills. These skills helped her with working closely with her clients, which translated well into the outcomes of the projects.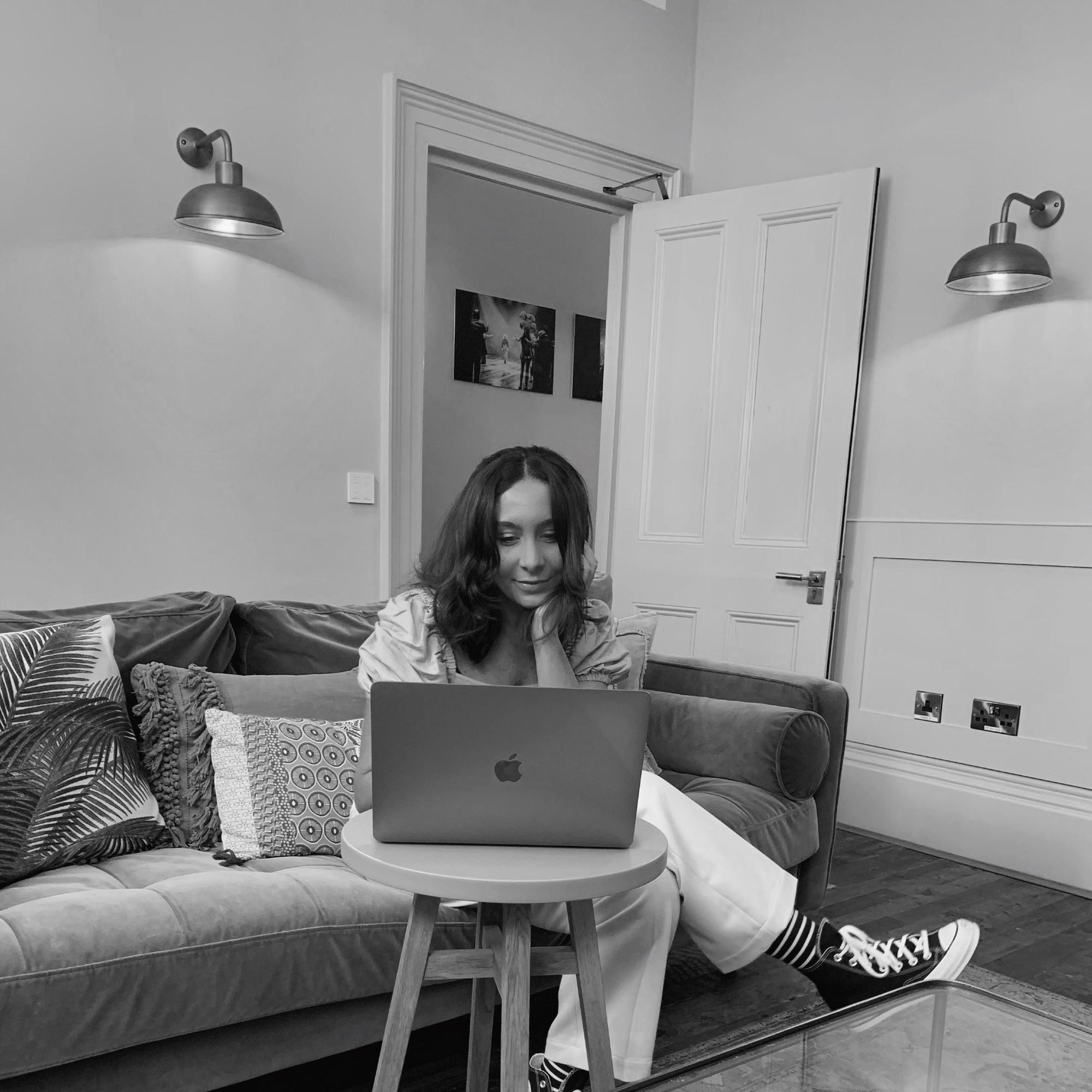 "I started following different graphic designers on Instagram and eventually came across Niobe's content. I liked her portfolio but there was also an energy and positive attitude behind her content that really spoke to me. I also knew I wanted to work with another small, female-owned brand like my own." – Monika.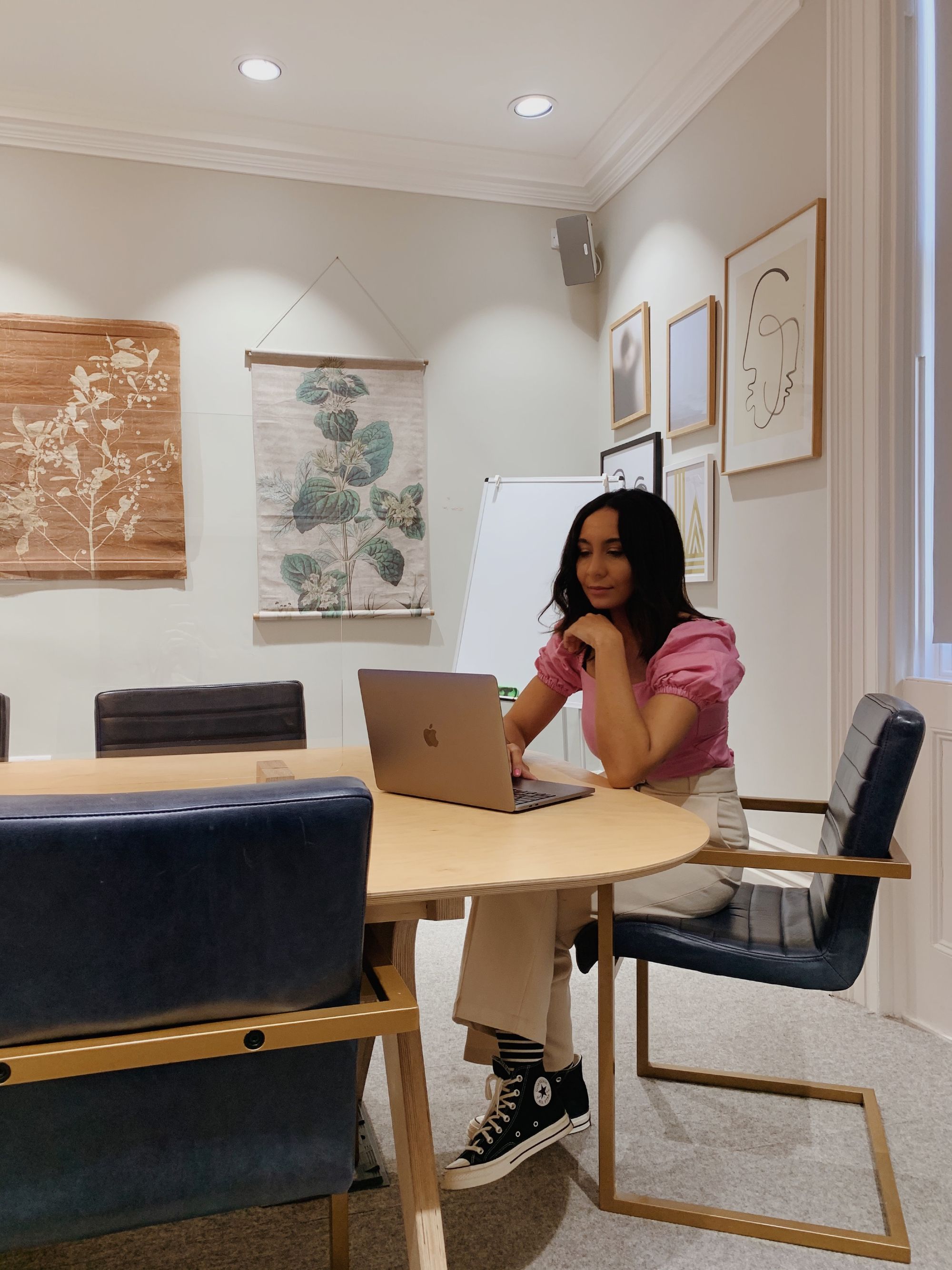 "I love to work and collaborate with like-minded female entrepreneurs within the wellness, sustainable and conscious community. Our design is intentional, and thoughtful, for kynd people. Inspired by our travels, we are dreamers and creative thinkers. Always thinking outside the box, exploring new ideas and rebelling a little." – Niobe
For a very long time, Niobe wanted to be a digital nomad. She likes to rebel against society's norms, as she has a gypsy heart. Having read many books on serving your purpose, she knew that Studio Kynd was her purpose.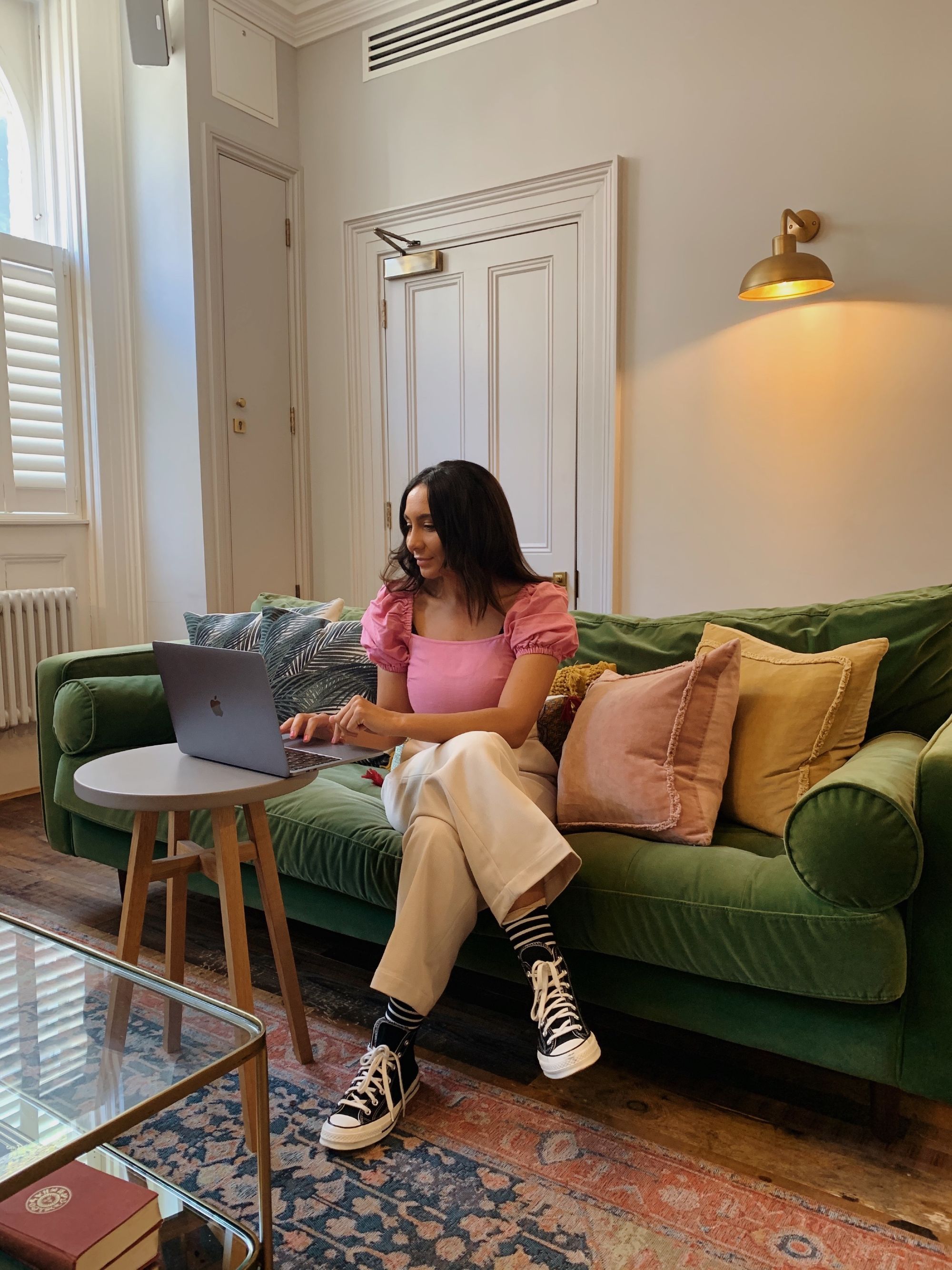 Monika reached out to Studio Kynd and Niobe suggested discussing the project over a video call. Monika thought it was a brilliant idea and it was something that wasn't really offered from the other companies she's come across, and definitely stood out from the rest.
"I felt straight away that she cares about the projects she is working on and has a genuine passion to help small businesses like myself succeed. Knowing she was excited about my project gave me more confidence in it as well – my business definitely started to feel real once we started creating the branding for it – it was so wonderful to see something I've been dreaming about for so long taking shape." expressed Monika.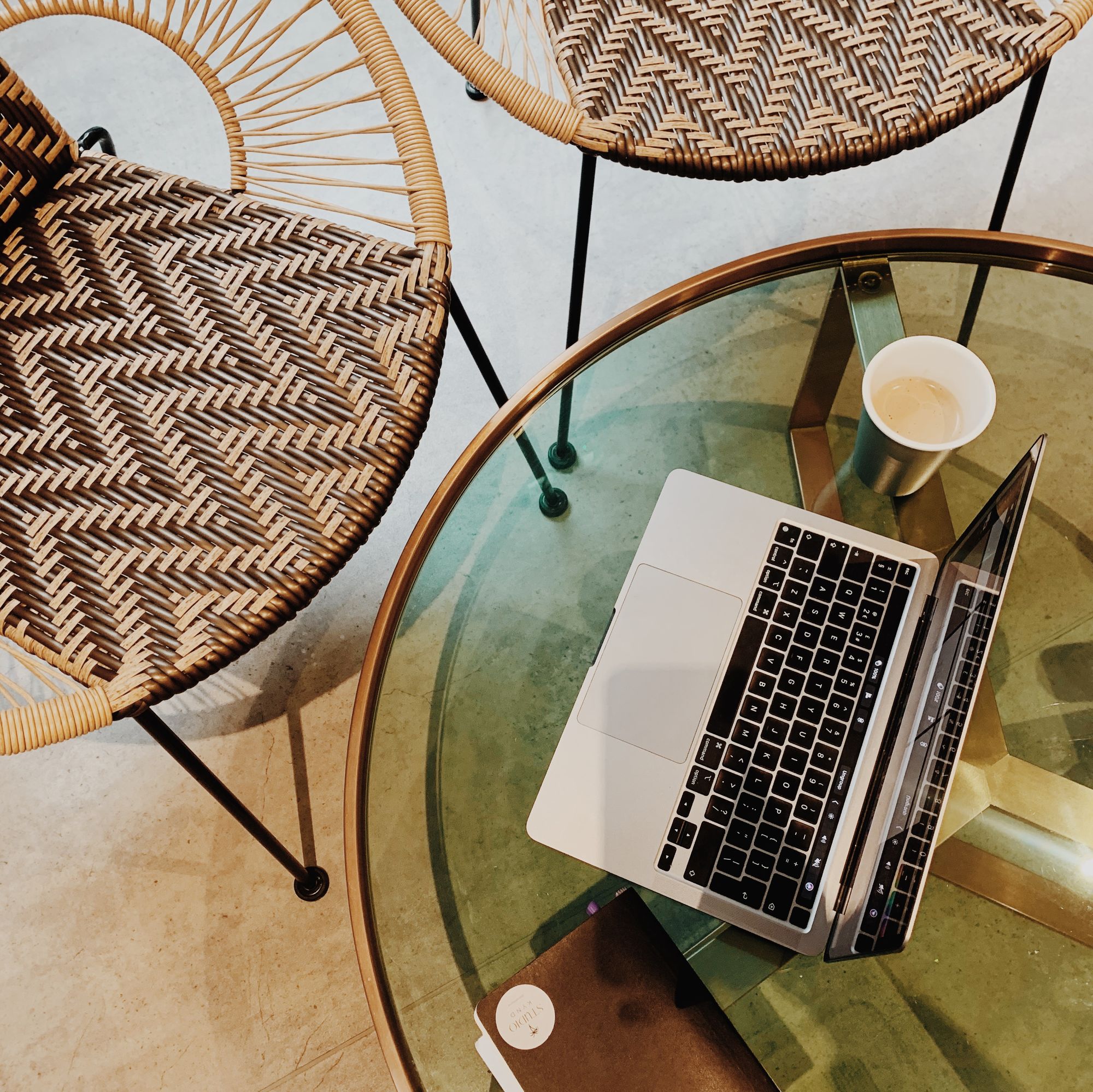 "Monika reached out to us at StudioKynd and straight away, I knew that it was something that I wanted to be involved with. Her Instagram feed was beautiful, along with her vibe and eye for unique vintage finds. We love that she finds new homes for vintage pieces - this is very special to us. Her collection was beautiful and we knew that we wanted to be a part of Home at First Sight's journey so after a few email exchanges, we jumped straight onto a Zoom call." says Niobe.
Both Niobe and Monika worked really closely together from the very beginning of the project. Monika provided loads of visuals, mood boards and pins to help give an idea of the kind of aesthetic she had in mind. She wanted a simple, yet elegant branding that will make the products stand out.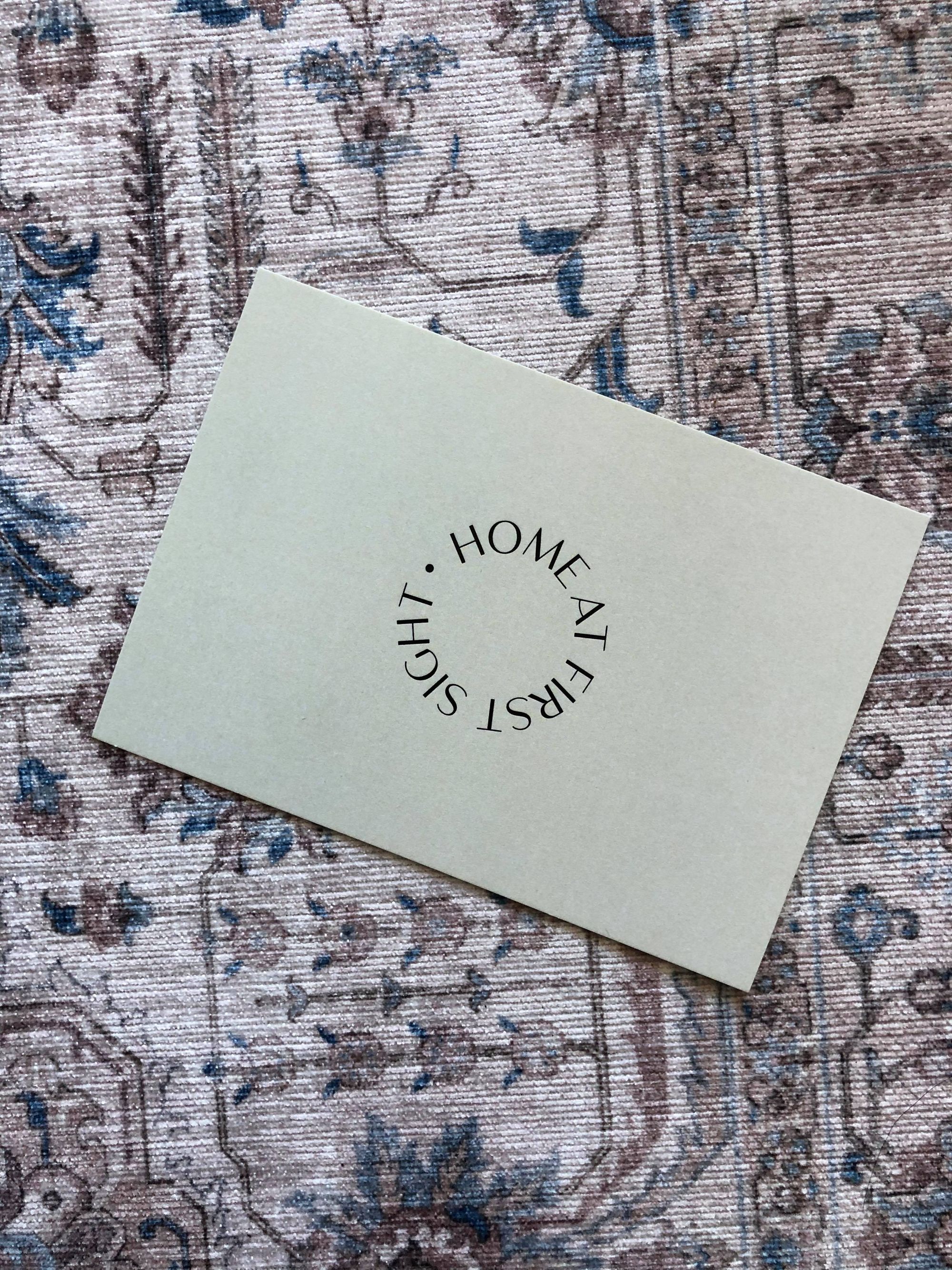 Monika was also given an amazing branding questionnaire that really helped streamline all the ideas into a cohesive theme. It also helped identify the brand values, target audience and long term plans.
Niobe shared: "At the beginning of our project, I sent Monika a branding questionnaire to fully understand her needs as a business. Our branding questionnaire delves deep, to enable us to build a strategy for the brand as well as understand her aesthetic preferences, competition and target audience - with this in mind, we were able to build a brand which was beautiful, elegant and a little daring."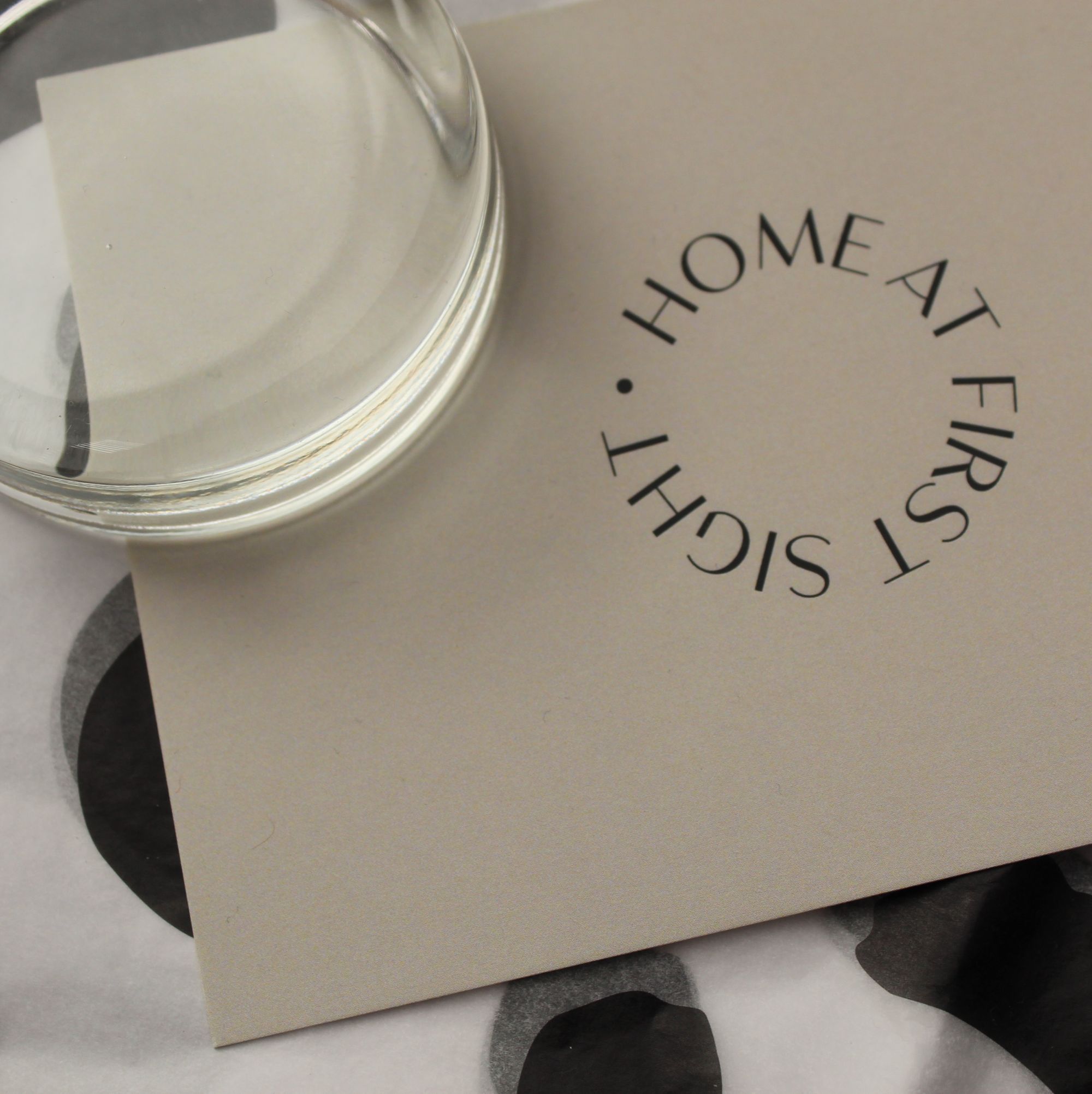 From the get-go, Monika was already set on using noissue for their packaging. She adored the fact that the process for customizing tissue and cards was so simple and straightforward. Noissue also had low minimums and offered one of the most affordable prices in the market, which was a huge plus for small businesses like theirs.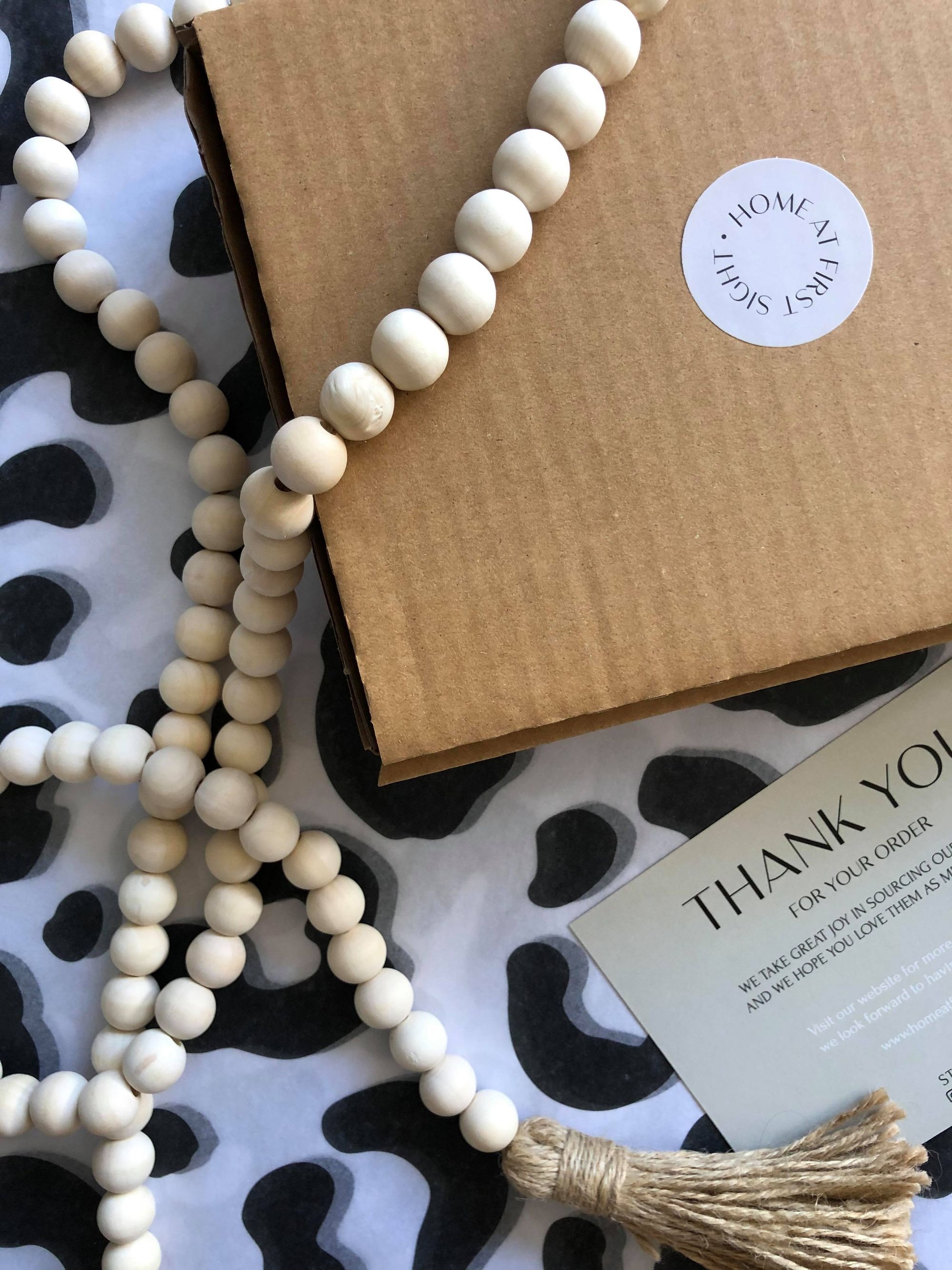 "I also really liked the idea of the trees being planted with every order we place. It's important to me to try to limit our impact on the environment as a brand  - we give a second life to beautiful vintage pieces, use recyclable packaging and reuse all packaging sent from our suppliers." - Monika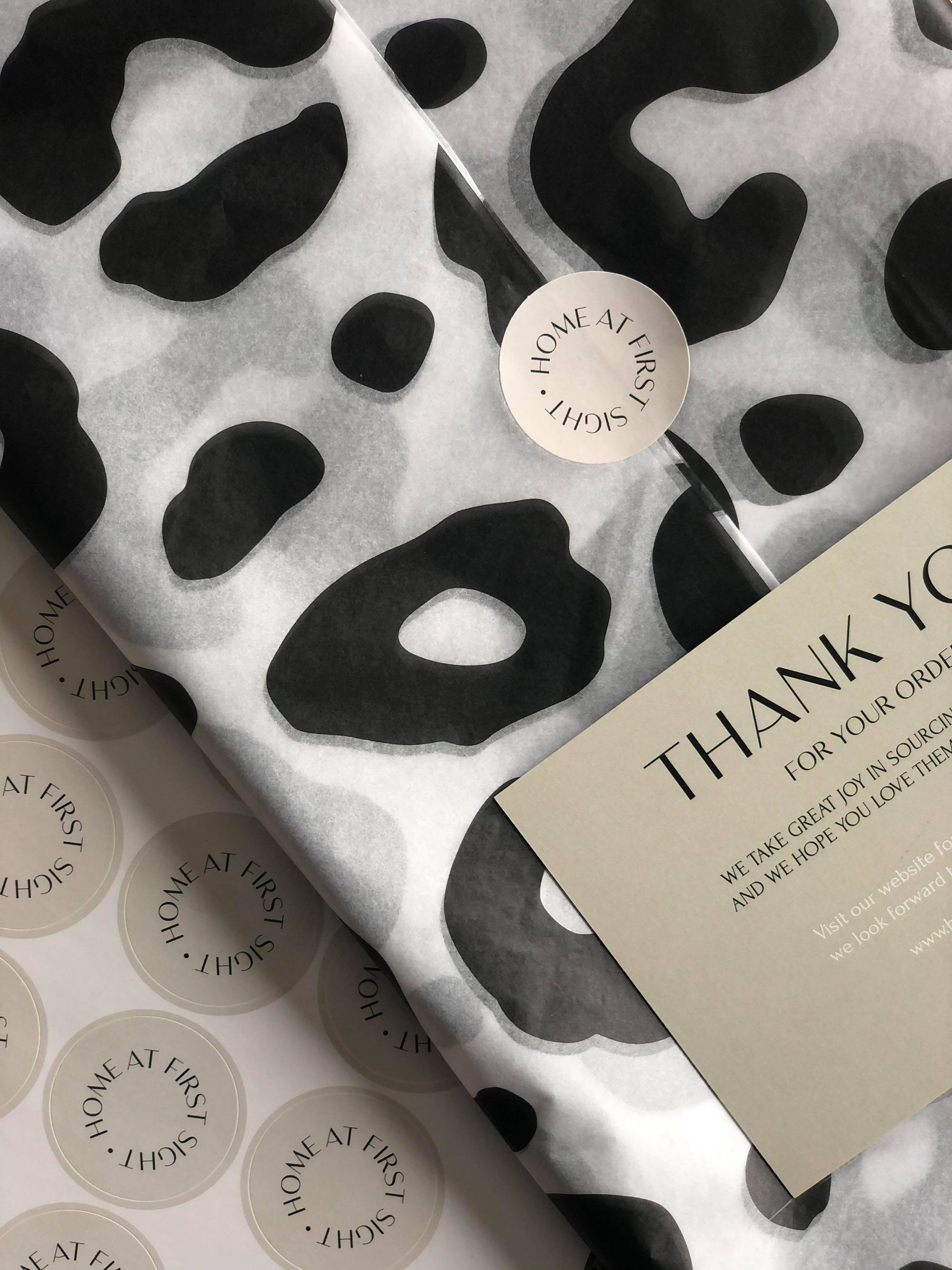 Niobe had also done her share of researching various packaging and printing solutions, and noissue has definitely been on the top of her list. She was ecstatic as this was going to be her first tissue design to be printed out and how it was going to be printed on noissue's very own eco-friendly, custom tissue.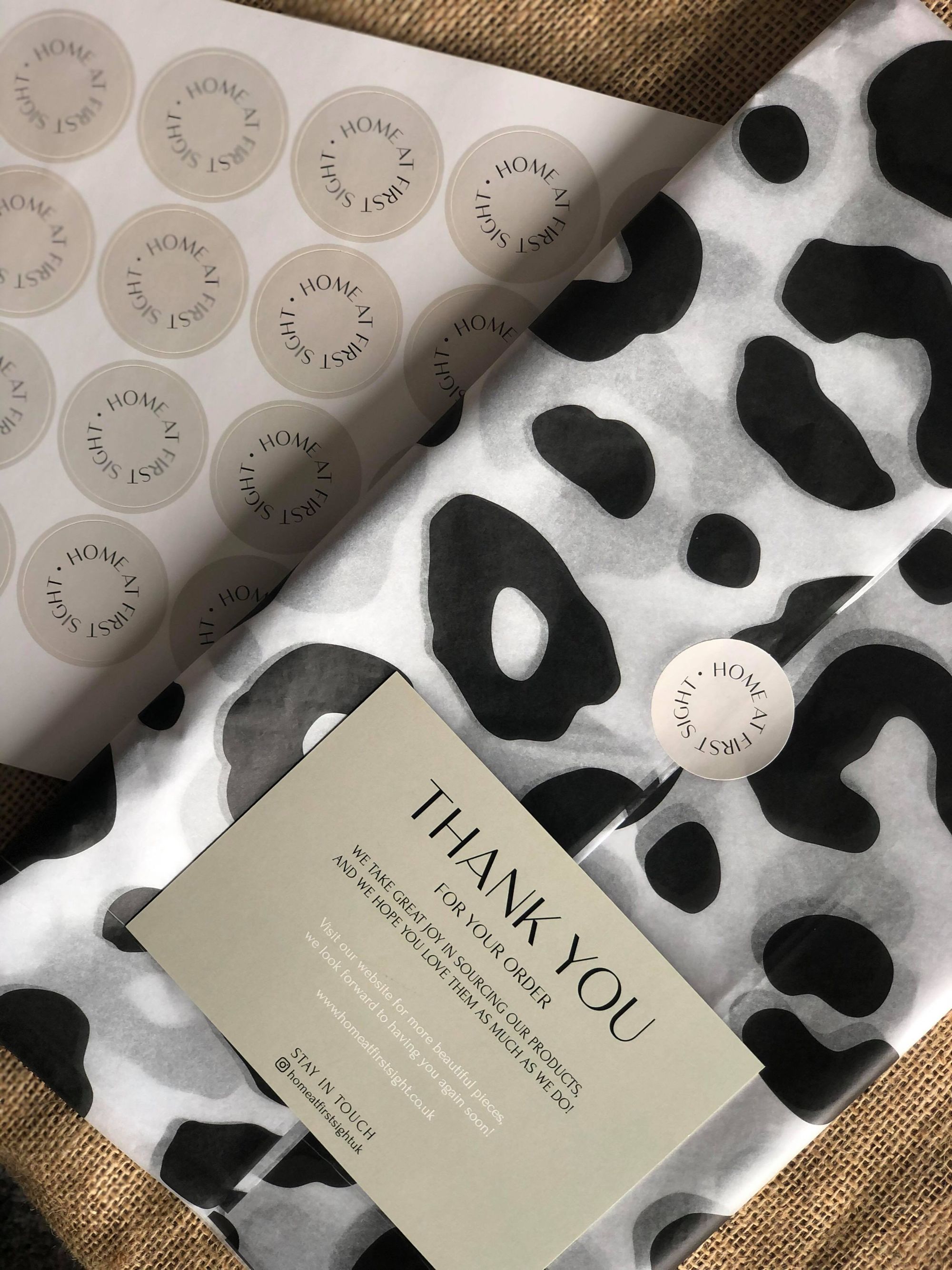 Both Monika and Niobe had such an amazing time working on the project together that they couldn't help but share a few sentiments from their experience:
Monika shared: "Even though we haven't met yet in real life, I feel like I made a new friend and we will definitely work on other projects together in the future as my business grows -  I have loads of ideas already! We are also planning a long overdue meet up for brunch and prosecco to celebrate the launch when the lockdown eases!"
Niobe expressed: "Monika and I formed a really lovely friendship too, in which we communicate daily now even though the project has finished. We have plans to meet in London, when lockdown is over to celebrate the launch of her brand, with a bottle of bubbles."
---
Find out more about Studio Kynd and Home at First Sight here:
Studio Kynd
Creative Profile: https://www.noissue.co/partners/creative-community/studio-kynd
Website: https://www.studiokynd.com/
Instagram: @studiokynd
Home at First Sight
Website: https://homeatfirstsight.co.uk/
Instagram: @homeatfirstsightuk