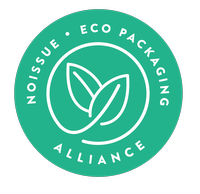 The biggest challenge the beauty industry faces is reducing waste.
Generating a staggering 120 billion units of packaging every year, most is made from single-use plastic or unrecyclable material which ends up in incinerators, landfills or, sadly, our oceans. That's not exactly the epitome of beautiful.
Emma Lewisham believes waste is a design flaw. Alongside producing her own line of natural, luxurious skincare products, her passion lies in preserving the natural beauty of our environment too.
Like a sustainability ninja, Emma Lewisham aims to leave no environmental footprint. Her vision is to transform the beauty industry from a linear take-make-waste model into one that is 100% circular. This means designing and creating products and packaging that can be reused over again instead of continuously manufacturing new, wasteful items.
Refills, recycling and regeneration is the very essence of the Emma Lewisham brand.
Championing this new way of thinking, Emma Lewisham is proving that natural and scientifically backed skincare can co-exist and aims to establish her eponymous brand as a global benchmark in beauty – a 100% natural skincare in a circular, carbon-positive industry: "The onus should be on brands to have true stewardship over the entire lifecycle of their products and especially what happens at products' end of life."
Pioneering a movement of sustainable choices and a transparent industry, Emma offers refills for many of her products, with the aim of 100% circular coverage by mid-2021. Once a customer has finished their product the initiative allows them to send back the empty packaging to be reused or refilled. A worldwide packaging overhaul like this could not only eliminate billions of tons of waste but also reduce carbon emissions by up to 70%.
To help meet this target, The Emma Lewisham Beauty Circle was born – a free recycling initiative aiming for all New Zealand facial beauty products to be given a second chance at life. Emma says: "Refills are the ultimate circular solution, keeping packaging in circulation over and over again." Reuse, refill and then, finally, when a product has been so well-loved it can't be used again, it gets recycled.
Clean for people and the planet.
A circular economy really does sound like a brilliant way to further a brands sustainability mission. The main advice Emma has for other businesses who would love to begin their circular journey? Have a clear vision, talk to experts and think outside the box.
By having a clear understanding of what packaging solution you are looking for, brands can work alongside suppliers until it is found or developed. Many needs are not readily developed in-market and may require some innovation to get there:
"We found the problem-solving required was enormous in terms of developing completely 100% circular designed packaging. It does require a mindset shift to think outside the common linear take-make-waste economy and to challenge suppliers to come up with more circular solutions."
Here's hoping other beauty brands follow in Emma's footsteps towards circularity and a beauty model that is kinder to the planet.


---
Find more of Emma Lewisham here:
Website: www.emmalewisham.com
Instagram: @emmalewisham
Like this story? Tell us yours! Share your brand story and love for your custom packaging and get a chance to be featured on the wrap! If you're a noissue customer and are interested, you can join the Eco-Packaging Alliance by clicking here and answering a few questions here.
Questions? Email us at ecoalliance@noissue.co.