A great business idea often starts with identifying a pain point, and developing a solution for that pain point. Allana Frisken did just that when she launched her business Wylde - an amazing tasting dairy-free protein powder which provides a solution for go-getters with dairy intolerances. She collaborated with Australia-based design studio, The Luxe Co., to develop Wylde's branding and packaging to ensure it resonated with the folks experiencing that same challenge. Explore the whole journey below!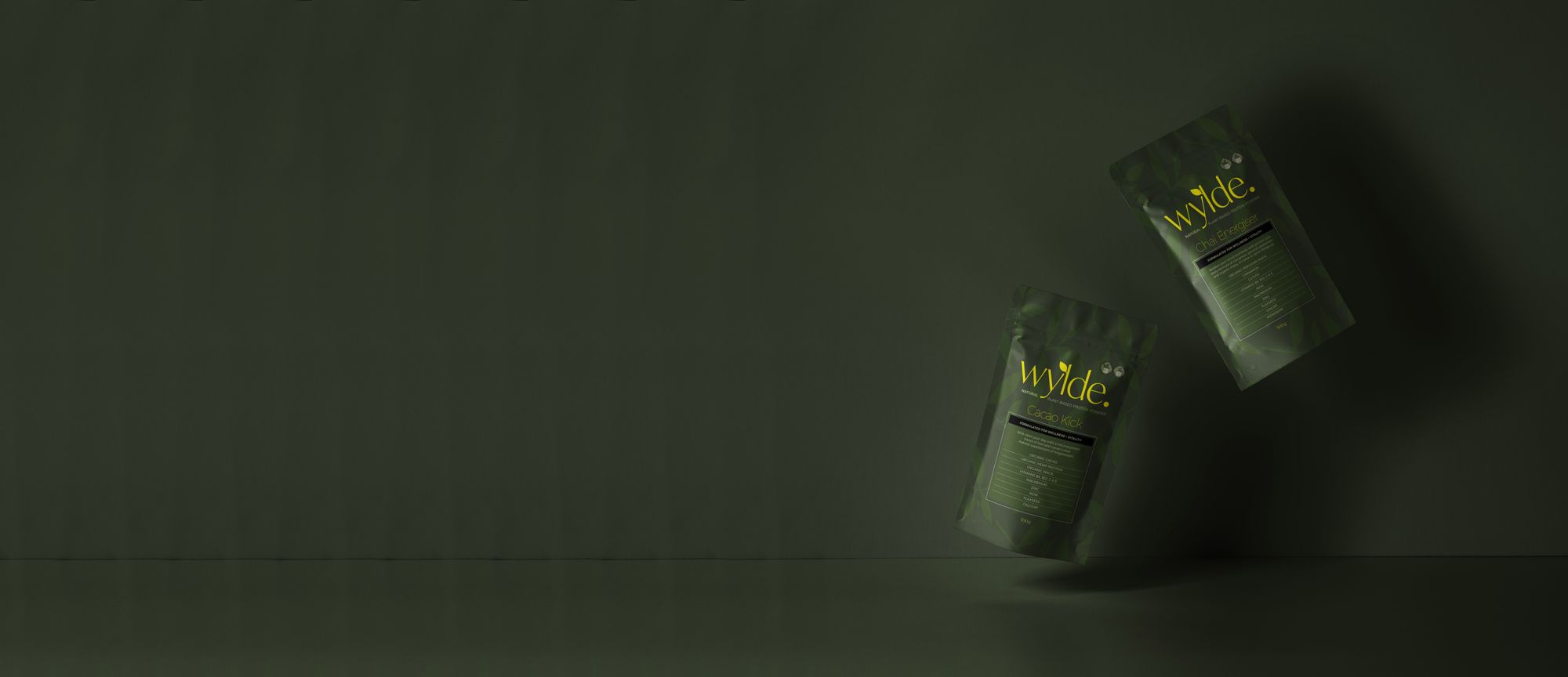 Allana is incredibly passionate about health and wellbeing, both professionally and personally. She is the owner and operator of a reformer pilates studio called Muse Pilates Studio. As a business owner, she often rushes between appointments and classes, finding herself in such a pinch for time and reaching to protein powder for a healthy snack or meal on the go. While the protein powder proved a great solution for fueling up in a hurry, Allana found herself running into the same issue over and over.

Most protein powders contain dairy, making them indigestible for those who are lactose-intolerant. Allana struggled to find options that were dairy-free, free of any radical, and that tasted great. Ultimately, she realized that the perfect non-dairy protein powder did not exist, so she created her own solution: Wylde.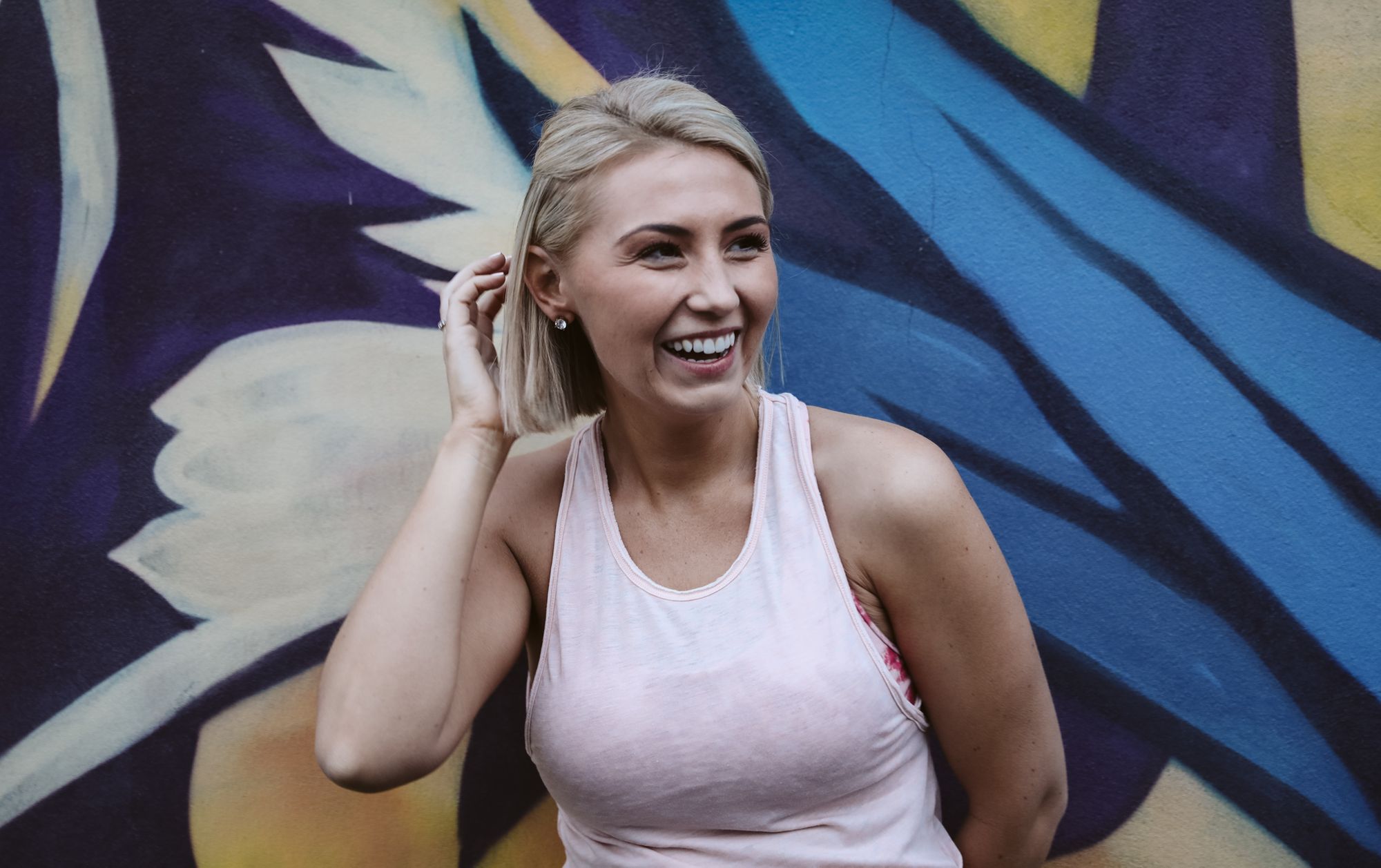 "Since discovering I had a dairy intolerance I've been dairy free and was really struggling to find a dairy free protein powder that was clean with no hidden nasties and also tasted amazing. I couldn't believe there was nothing out there and decided "I'm going to make my own!" And so Wylde was born." says Allana.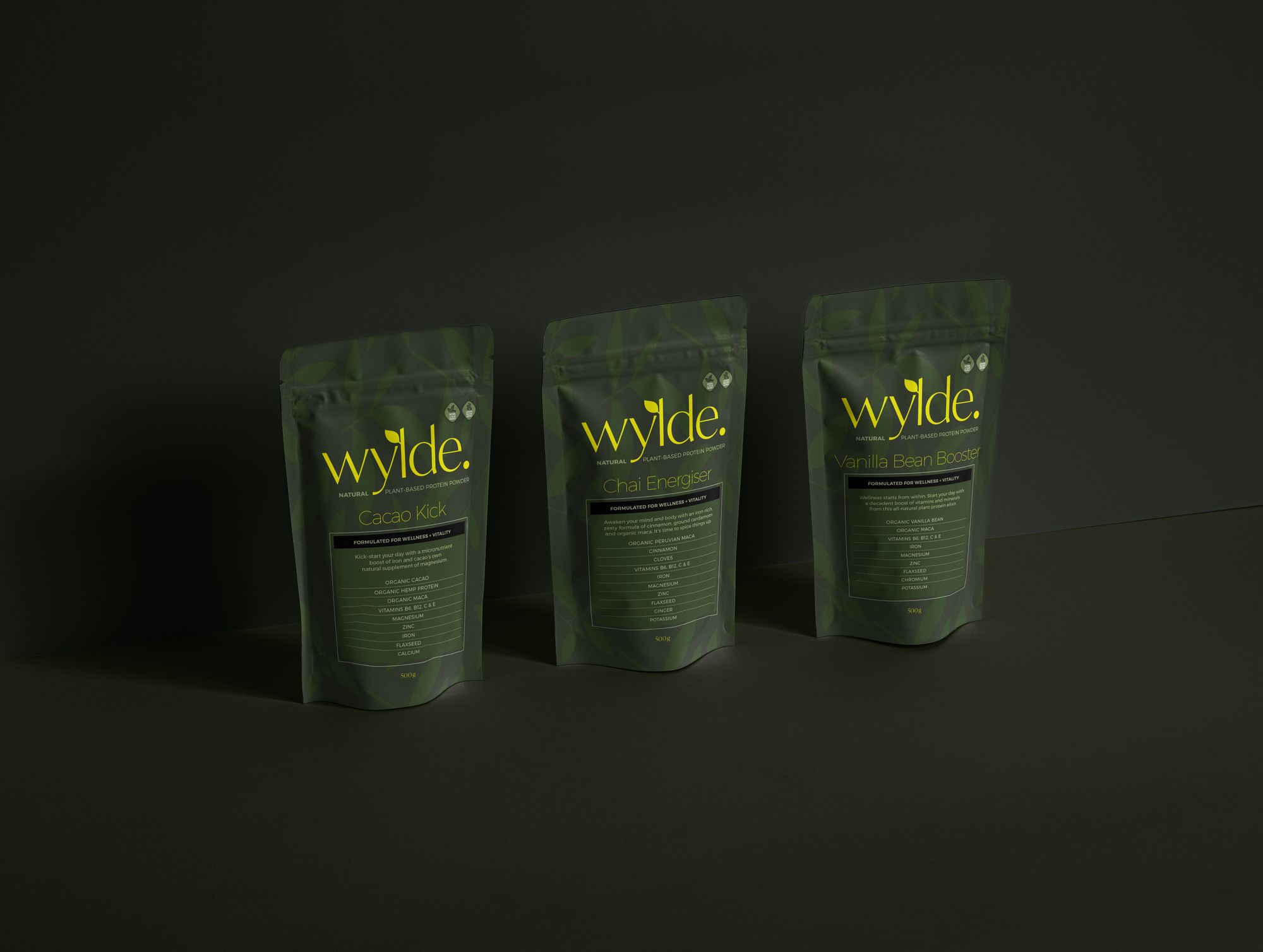 Allana's solution, Wylde, is a dairy-free, natural, plant-based protein powder. She is committed to sourcing high-quality, natural ingredients and not only cares about what goes into her recipes, but also puts a focus on what to leave out. You'll never find artificial fillers, flavours or bulking agents in Wylde, and can also be confident that your protein is only made up of powerful wholefoods.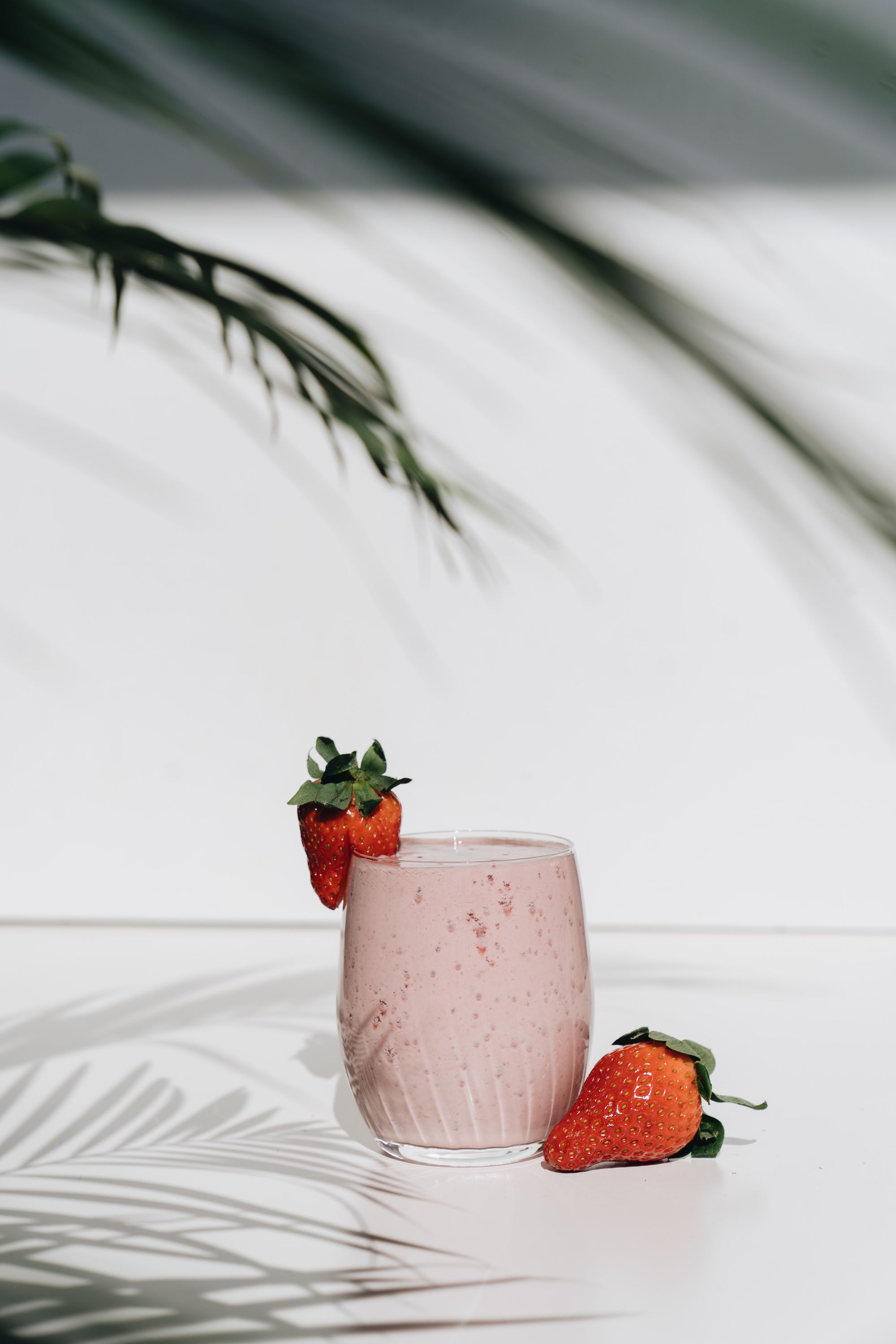 In order to bring Wylde to life, she needed a Creative to develop the right branding to represent her mission. Luckily, with her previous experience building Muse Pilates Studio, she knew just the right designer to tap!
"I knew straight away where to turn when I was looking to bring this project to life. I have worked with the amazing ladies at The Luxe Co before and I knew they would listen to my vision and create a wonderful brand for me." - Allana
Tina Hutton is the Co-Founder and Creative Director at The Luxe Co. - a boutique Australian brand development and design studio. Tina, based in Sydney, runs the studio with her partner in all things creative, fun and business, Britta Abbruzesse, who is based in Melbourne.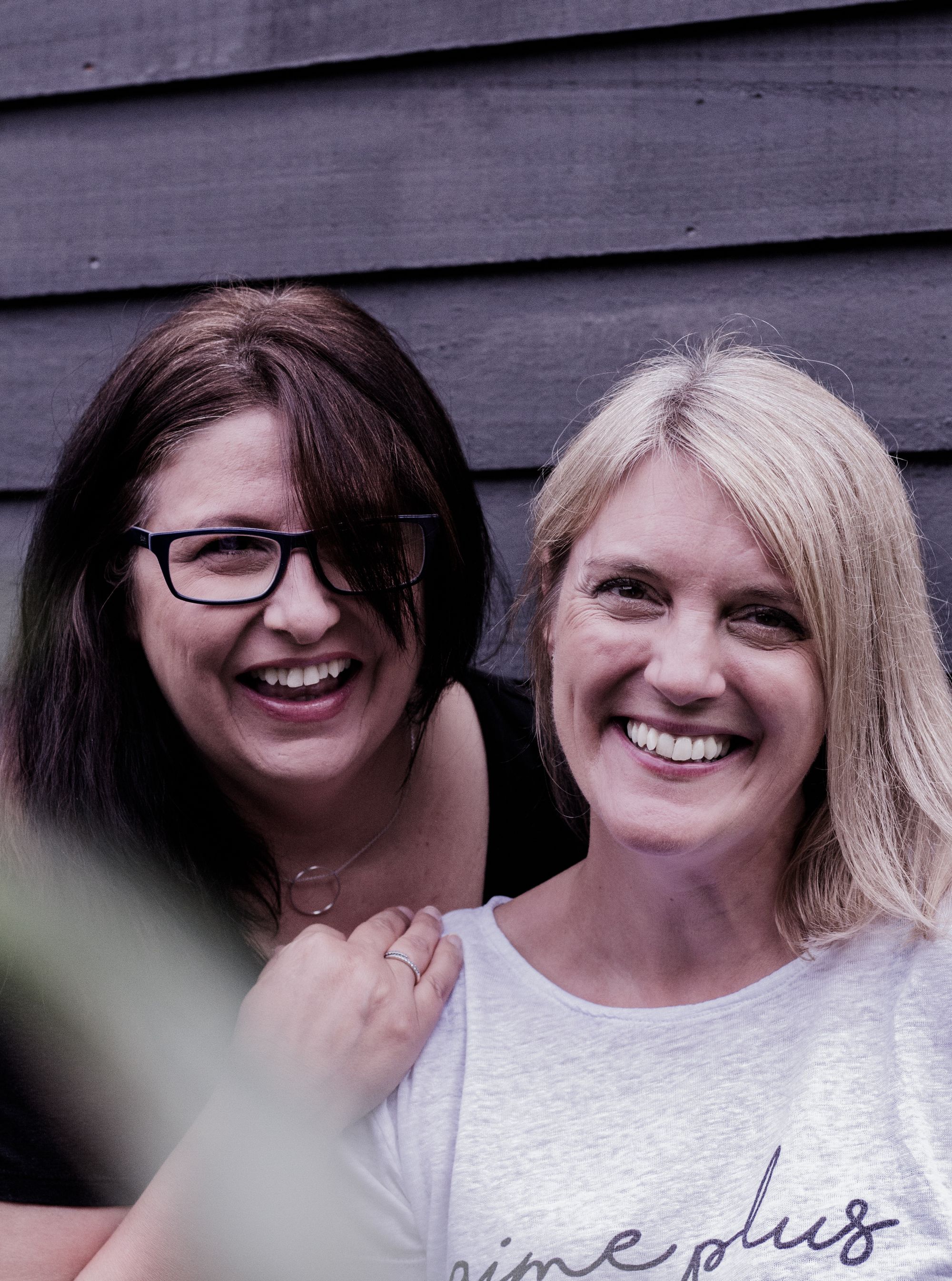 "Allana first came to us a couple of years ago to develop the brand identity for her first Pilates Studio in Dulwich Hill, Muse. It was a match made in heaven, and we loved working with Allana as much as she loved us. She's become not only a frequent flyer at The Luxe Co, but also a firm friend – and I think that tends to happen a lot when you're really clear about your own brand and who you want to work with, the kinds of projects you attract are just aligned, the people are your people and the whole journey is fun!" – Tina
"The Luxe Girls had previously created the branding for my Pilates Studio Muse, so I knew how talented and creative they are. For me, there'll never be anyone else! I told Tina what I was going for with the brand and she did the rest. I didn't have a clear idea of what I wanted at the beginning." Expressed Allana.
With the success from their previous collaboration, Tina and Britta had no hesitation on working with Allana once again. They have a really collaborative approach to the projects they would work on and they find that this process works greatly for them. Having deep involvement in a project is part of their strategy – they aren't just confined to the brand designing aspect, but also love the wider context of areas like suppliers, promo ideas, and beyond.
Allana didn't quite have a clear idea of what she wanted at the beginning. She trusted in sharing Tina what she was going for with the brand and handing over the reins.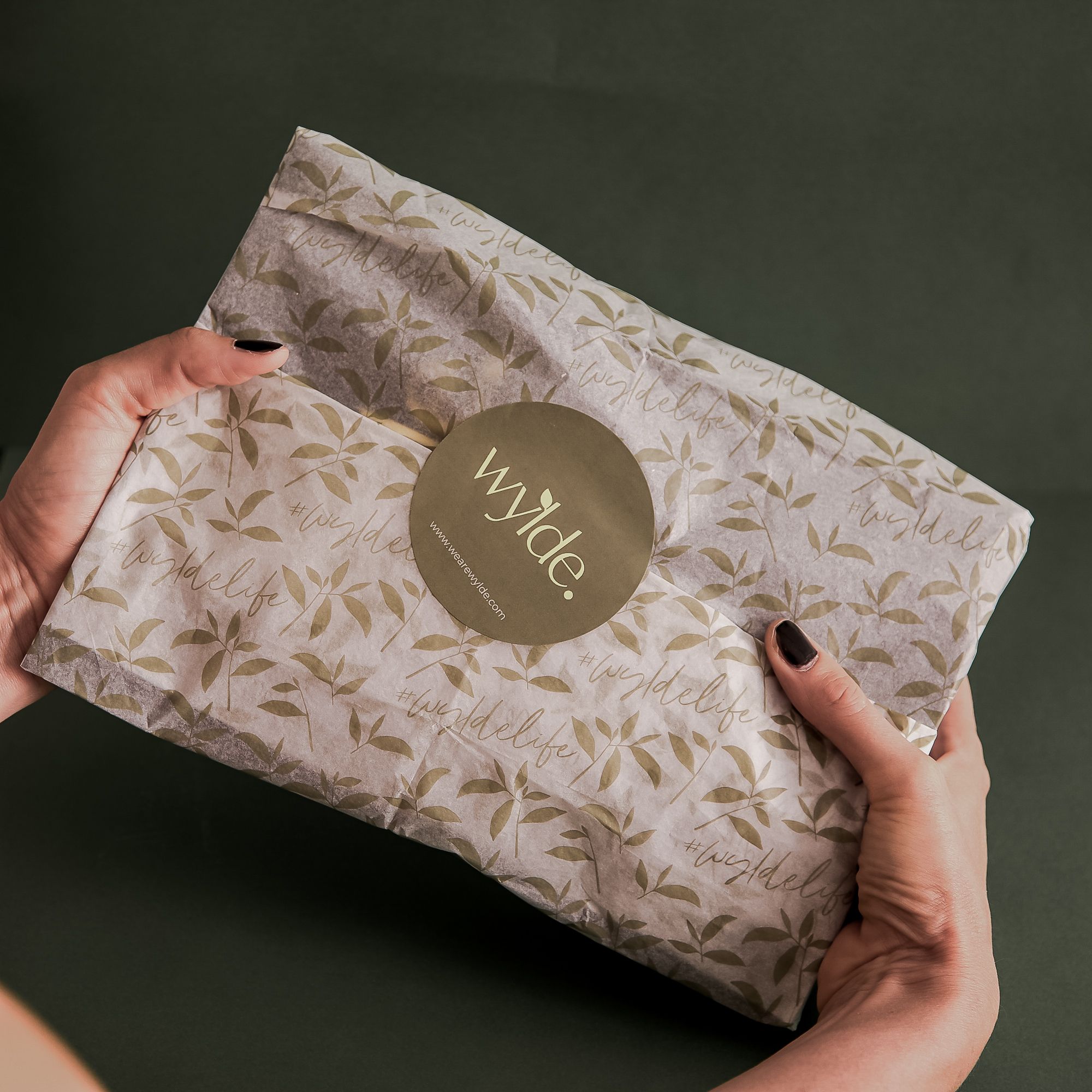 Tina states: "We wanted the customer journey to feel like they were in an exotic oasis. Rich deep greens, leaves, wilderness, and clean healthy lifestyle choices. We knew we were appealing to a crowd who honour these things but also value style, so we wanted to create a gorgeous vibe that people just wanted to buy into. The spike of Neon Yellow represents the zingy healthy feeling a clean lifestyle and plant-based diet brings."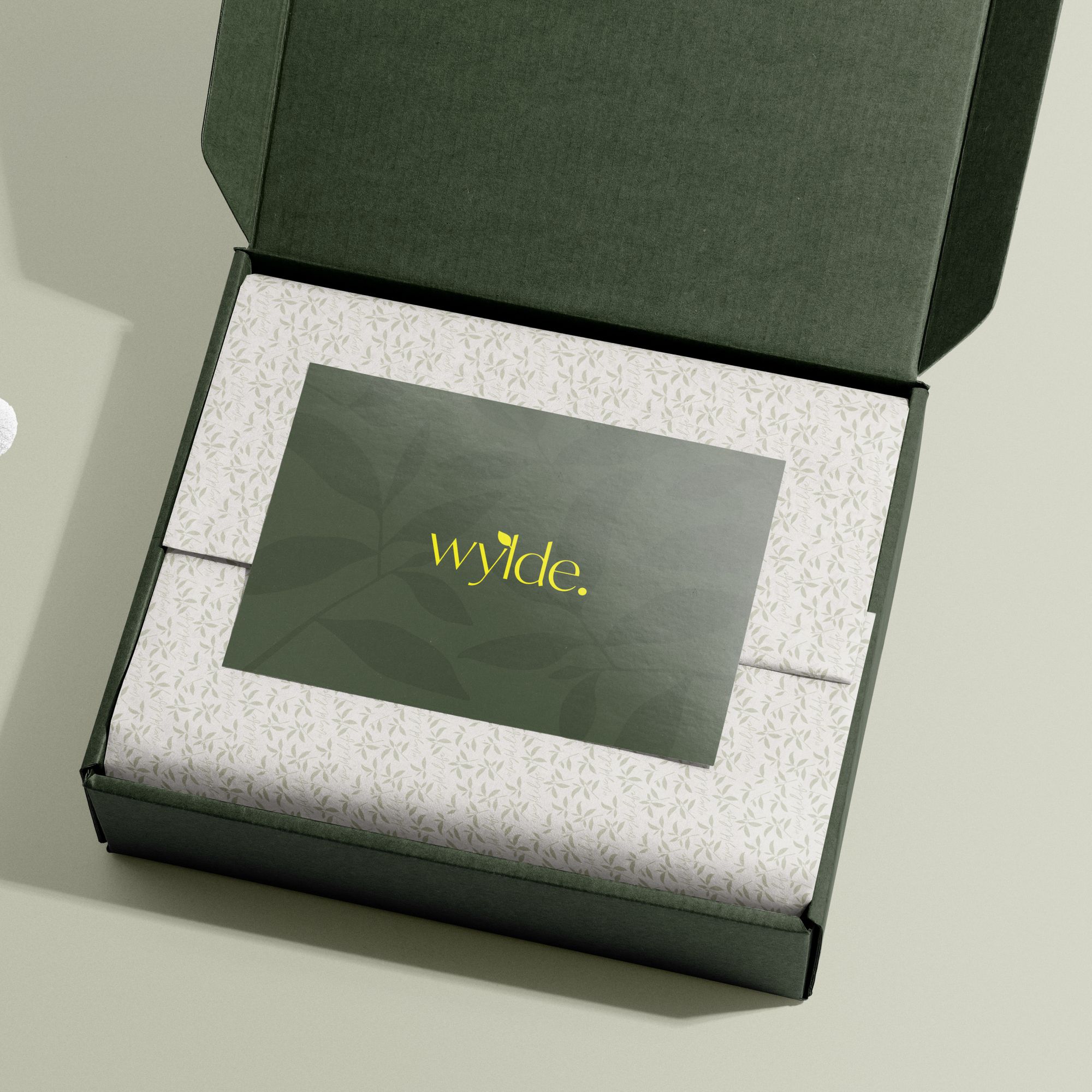 Tina's recommended using noissue as a packaging supplier, and once she realized noissue's sustainability pillar was in perfect alignment with the values of Wylde. Allana agreed! Ultimately, they ordered tissues, stickers, mailers, and cards to craft the ideal packaging experience for their community. Pain point solved, and in a beautiful, eco-friendly way!
"When you operate authentically and are true to your values, work is always fun. We are eternally grateful for all the gorgeous women and incredible business owners we get to meet, support, work and succeed with!" exclaimed Tina.
---
Find out more about The Luxe Co and Wylde here:
The Luxe Co
Creative Profile: https://www.noissue.co/partners/creative-community/the-luxe-co
Website: https://theluxeco.com.au/
Instagram: @the_luxe_co
Wylde
Website: https://wearewylde.com/
Instagram: @weare_wylde