The pet food industry has grown consistently, and brands now focus on offering a positive experience to pets and their owners! 🐶🐱
Many factors determine the success of pet food brands; quality ingredients, nutritional stats, and even pet food packaging. Pet food packaging holds a key role for brands to stand out as pet owners now expect similar creativity in pet food packaging as they want in human food categories. After all, our furbabies are our children also, and we only want the best for them.
As such, there's a demand for sustainable, innovative, healthier food, enthralling brand stories, and exciting illustrations. Pet owners also want to purchase pet food that is more environmentally friendly and healthier. Often, customers decide these things while standing on the supermarket shelf; therefore, the packaging is a substantial contributing factor if you want your brand to catch the eyes of your market.
If you're a pet food brand owner, have a go at these packaging design tips so you can make your mark in the pet food industry!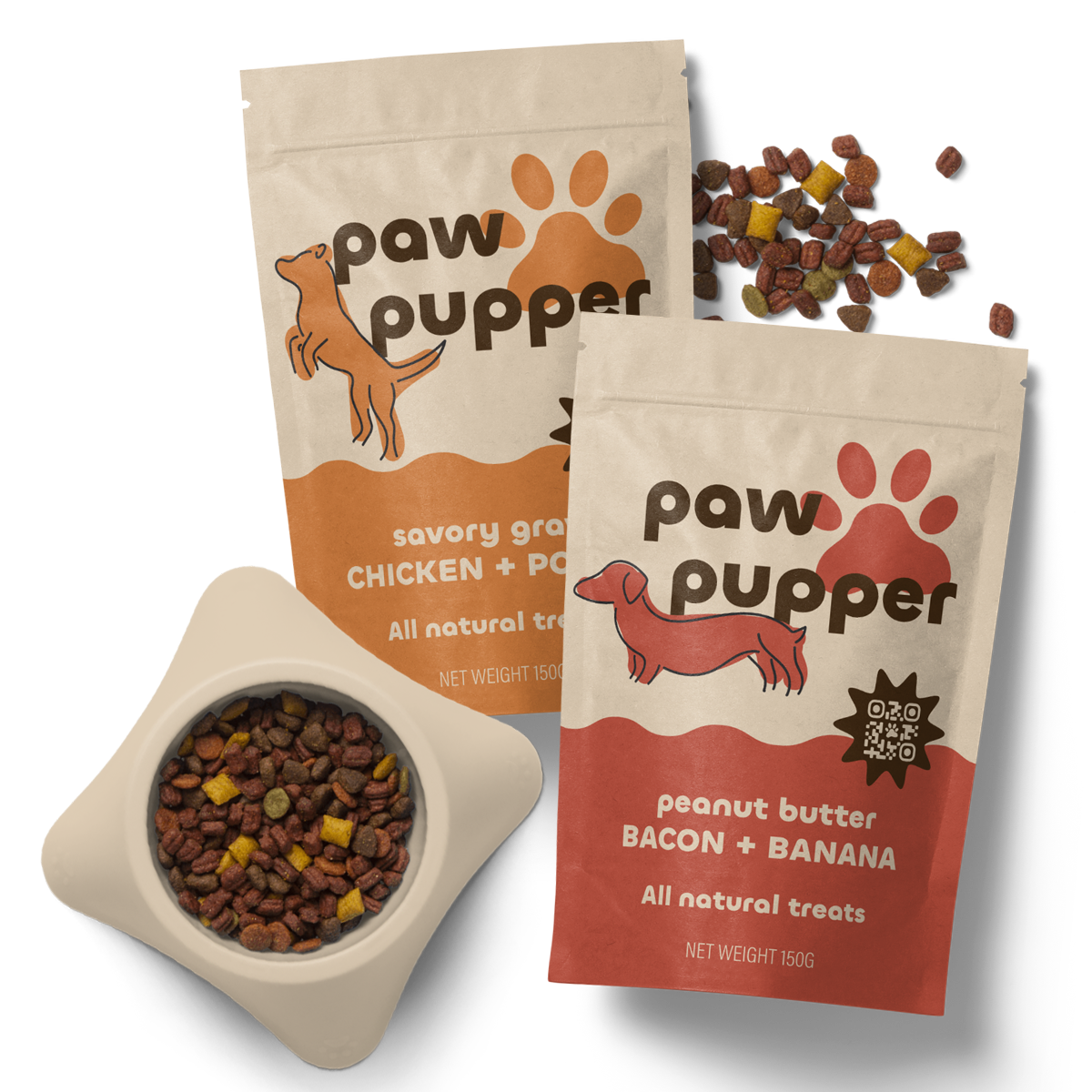 Go For the Right Sizes

Since pet foods are required for extended periods of time, brands should go for packaging in the right sizes. Tightly packed or too airy just doesn't look good in any way. The right size packaging for your products should have enough display space for all the important details and make it easy for customers to view the benefits of your products. Bag barriers in your sustainable pet food packaging design is also necessary to seal the flavor and freshness.
Informational Packaging

The key to success in a saturated pet food market is standing out from the competition on the shelves. You must include many things on your label, including the company address, production date, expiry date, MRP, usage directions, storage guidelines, etc. Additionally, you should include information about ingredients and nutritional value as well. Print its GMO status, bioavailability, preservatives used, and organic ingredients.
On the opposite side of the packaging, include as much information about the product. For instance, you can have sourcing information, specific ingredients used, the hygiene method used, and how the product was created. This may seem like a lot of information on the packaging, but it helps the customers understand your product and makes it more appealing.
Using Illustrations and Graphics

Graphics and illustrations are an essential part of any product packaging. The primary goal of illustrations is to stand out from the competition and make your product more attractive to consumers. These days, customers want to buy from a brand that aligns with their personal choices and values. As such, sustainable pet food packaging is gaining a lot of attention from millennial customers.
The younger generation is more conscious of their environmental impact and takes proactive steps to reduce their carbon footprint. Additionally, more aesthetically sophisticated packaging and patterns that complement their lifestyle have become popular. For instance, pictures of lively, happy, and energetic pets give customers confidence and familiarity while purchasing the product.
Choosing Fonts and Colors on the Packaging

Making the choice of colors and fonts is essential while designing the packaging. Choosing colors and fonts that mirror your brand is a way for customers to remember you. Pet food packaging suppliers should use colors that complement the overall product design and not overpower or compete with it. Think about a long-term strategy for creating visuals for your brand rather than just for that product. The font should be distinctive and readable while complementing the product logo. Sometimes, choosing bold colors can help your brand differentiate from competitors.
User-Friendly Packaging

Consider your audience while designing your product packaging and think about what they would find appealing. Even before designing the packaging, consider how customers will open the packaging and make this process as simple as possible. Ensure that the packaging fits the shape of the product. If the packaging and product shape do not align, it becomes a problem for retailers to arrange your product on their shelves and for customers to carry and store it.
For instance, if the pet food has to be poured into a bowl, you can think about a handle that makes the pouring easier. If it's dry pet food, you can offer resealable packaging. Further, you must adhere to the Food and Drug Administration (FDA) packaging standards throughout your entire packaging process.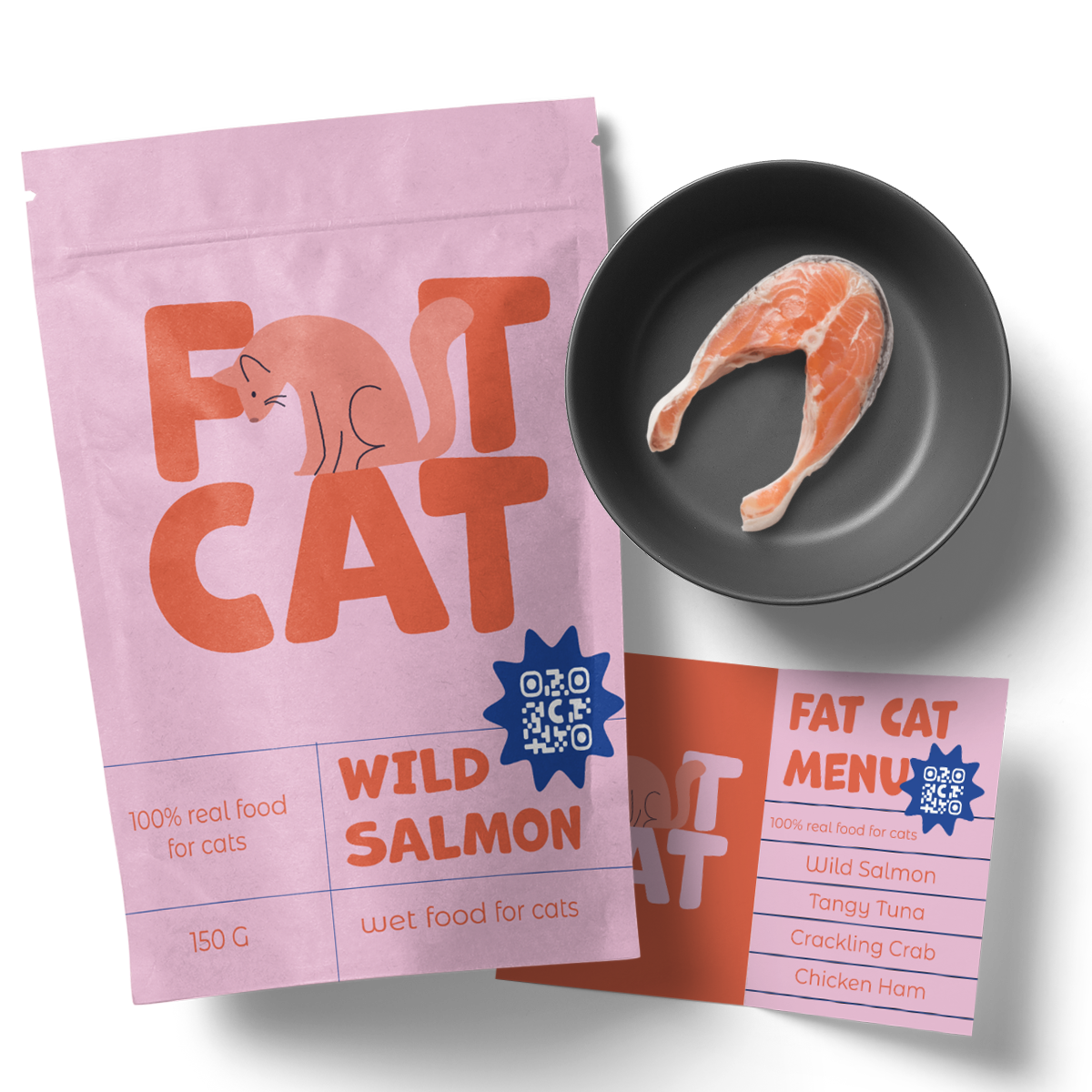 🎁 That's a Wrap!
We're feeling paw-sitive that you'll find what you're looking for when it comes to sustainable pet food packaging! Our eco-friendly packaging is made of recyclable and compostable materials that don't harm the environment and go back into circulation after usage. We provide a range of features, including puncture-resistant packaging, high-barrier specialty films, resealable packaging, and hang holes.
If you're ready to take your pet food brand to the next level and offer your customers the best customization and personalization experience, go ahead and click here to browse some pup-tastic packaging options!