Packaging is a crucial part of branding. 💯 However, many businesses still use plain packages and boxes for their products.
Being a successful business is not easy; there are so many components that come into play. Packaging is often the first thing the customer notices, which plays a crucial role in brand building. This is where custom masking tape comes in. It offers many applications, including brand building, keeping the product safe, and preventing damage. You can also add special messaging and a brand logo to your custom masking tape to make it more appealing.
Some people may think how something as simple as a personalized masking tape can make such a difference to your brand. Read on as we delve into the benefits of using personalized masking tape for sealing shipments!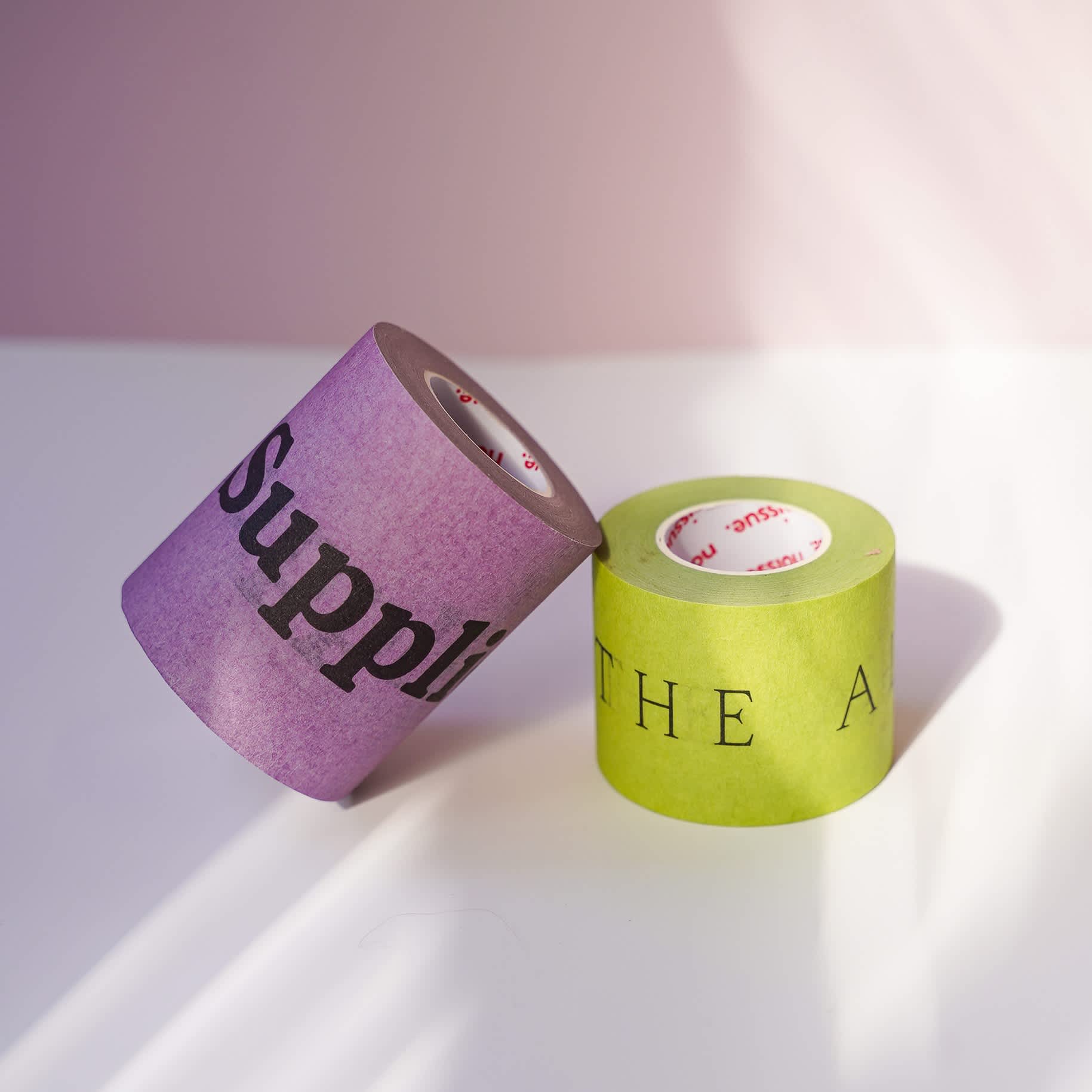 Professional Use
One of the main benefits of custom masking tape is that they keep your products in the box safe and sealed. Additionally, they provide valuable information about the product packaging that helps customers to handle the box and items inside it. For instance, the masking tape can have information about how the box should be opened or how the box is to be handled during shipment. Such information can be printed on the masking tape and is completely customizable.
Something as simple as the masking tape can make the brand more recognizable in the mind of customers. They can be used to promote new product launches or special events, some brands use masking tape to generate awareness about a social cause and generate excitement about their new deal. Others also use masking tape to thank their customers—the possibilities are endless!
PRO TIP: If you're thinking about printing on the masking tape to seal your products, consider suppliers that offer various options in terms of colors, sizes, and customization.
Branding and Marketing Value
One of the advantages of personalized masking tape is additional marketing and branding value to your business. You can use the space on the masking tape to increase your brand awareness, promote new promos and discounts, maybe even include short announcements for your customers. Printing the message on the masking tape will get more attention than just printing it on the box.
With its eco-friendly and sustainable options, noissue offers custom masking tapes that are a great combination of professionality and subtly. 👌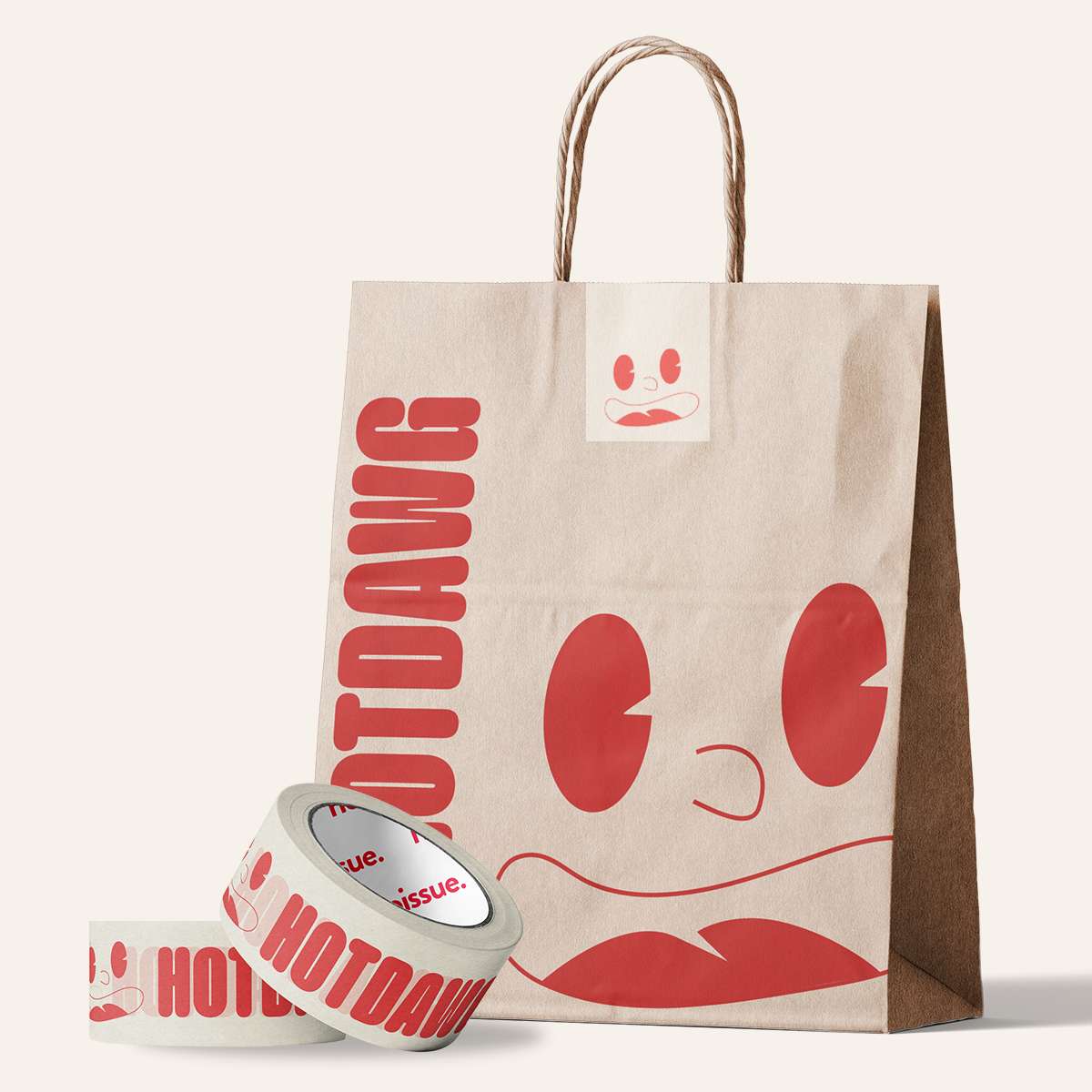 Sealing To-Go Containers and Takeout Bags
If you're looking for a way to seal your take-out bags and to-go containers while promoting your business, look no further! Custom masking tape offers a great way to seal your containers in style. Some brands add quirky messages, fun puzzles, and facts on their masking tape to engage with their customers. The masking tape can stick to plastic, paper, and even metal containers, making it ideal for packaging and preventing any food leaks.
Eco-friendly Masking Tape
Is masking tape recyclable? This question might come to the minds of many, especially given the modern age where customers want their products to be recyclable and eco-friendly. Most masking tapes are generally made of paper and plastics. Some manufacturers also use polyvinyl chloride (PVC), one of the most common plastics, to make masking tape.
However, noissue's custom masking tape is made of FSC-certified paper and printed with soy-based inks on one side. The tape is 100% recyclable after use. It's the perfect way to make your deliveries more memorable while reducing your carbon footprint. A win-win situation!
Recyclable and eco-friendly masking tapes are more affordable and sustainable than plastic masking tapes. They reduce the environmental impact of the business while being quite durable, which ensures that your packaging is secured and the product inside is in good condition. Made of recyclable materials, sustainable masking tapes do not harm the environment. It's cheaper than plastic and does not leave behind sticky residue.

🎁 That's a Wrap!
Personalizing your masking tape is a way to win over your customers! Something as simple as a custom masking tape can affect your customers' perception of your brand. But while masking tape may seem like a small thing, it makes massive impact if you aim to connect with your customers!
So stick around and browse noissue's sustainable packaging options here, and start sealing your packages with style and finesse!