With the holidays approaching at full speed, many ecommerce brands have already altered their operations in preparation. There are innovative ideas and adjustments that can be implemented to increase a business's total revenue. Starting as early as summer, brands will start evaluating budgets, retargeting marketing campaigns, and designing limited edition packaging. One key element that tends to get overlooked is order fulfillment.
Your order fulfillment strategy is not just about sending out orders – it is essential to maintaining customer satisfaction, reducing costs, and attracting new audiences. Understanding the value fulfillment has on your success will allow you to test out new strategies. If you are looking for unique and simple ways to bring in more sales this holiday season, you've come to the right place.
It is important to note that each of these steps can be completed regardless of your order fulfillment method. Whether you are shipping orders out of your home office or partnered with a 3PL, we made sure to share simple ideas, no matter how involved you are in shipping logistics. Now let's get to the good stuff!
Provide Delivery Time Options
When we talk about the "holiday season" or "peak season", we all know that a majority of ecommerce shoppers are there to buy gifts. What can be easily overlooked is a customer's personal timeline. Consider a spectrum of time: some are Type A, planning far in advance to avoid any hiccups and reduce stress. Others are the opposite, forgetting about a required gift swap or waiting until the last minute. Taking the two ends of this spectrum, you have two market segments with conflicting buying habits. In order to address both, you can offer a variety of shipping times and shipping costs. Customers will appreciate the opportunity to choose which matters most in that moment.
When deciding which delivery time frames to offer, it is crucial to internally analyze what is feasible for your business operations. Once you know your limits, you can decide which will draw the most customers in. In order to avoid losing add to carts, I highly recommend offering at least one option that includes free shipping and/or a 2-day shipping guarantee. When it comes to current market trends, those two benefits have become an expectation and universal standard for ecommerce shipping. The reason I recommend providing these as a choice is because customers are trading out loyalty for efficiency. With the Covid-19 Pandemic, Amazon and delivering big-box stores only grew in sales, leaving everyone else searching for a way to compete. Giving your customers the option to receive free shipping or a 2-day shipping guarantee puts you in the running.
Pro Tip: Provide tracking information for your customers and make it clear it will be included at checkout.
Bundles Are Your Best Friend
Leaders in ecommerce fulfillment know that bundles are an underrated secret to success. Bundles form a single master SKU with multiple component SKUs already being sold on your store. If you could see a few of your products complimenting each other in a themed gift, bundling might be for you. A simple way to start this is determining which of your products are the best sellers. From there, you can basically take some simple marketing strategies and create a story off the bundle. Show your customer how it's a much better deal and makes gifting so much easier. You can even offer different bundles at different price points to accommodate a range of customers and their spending preferences. Offering a bundle with a price break from purchasing the SKUs individually will incentivize higher spending because of the "deal", as your profit margins increase. Creating this perception of bundles > single items will allow you to increase your profit margins.
Did you know?
In the ecommerce industry, the terms bundling and kitting are often thrown around as the same activity. While similar, there are a few distinct differences, especially to those who work in fulfillment. What makes kitting different is that it involves the specific placement of items and additional packing materials in the order to create a more presentable unboxing experience. Instead of throwing an order into a standard box, kitting requires specific instructions from the brand on how the products should be placed and packed.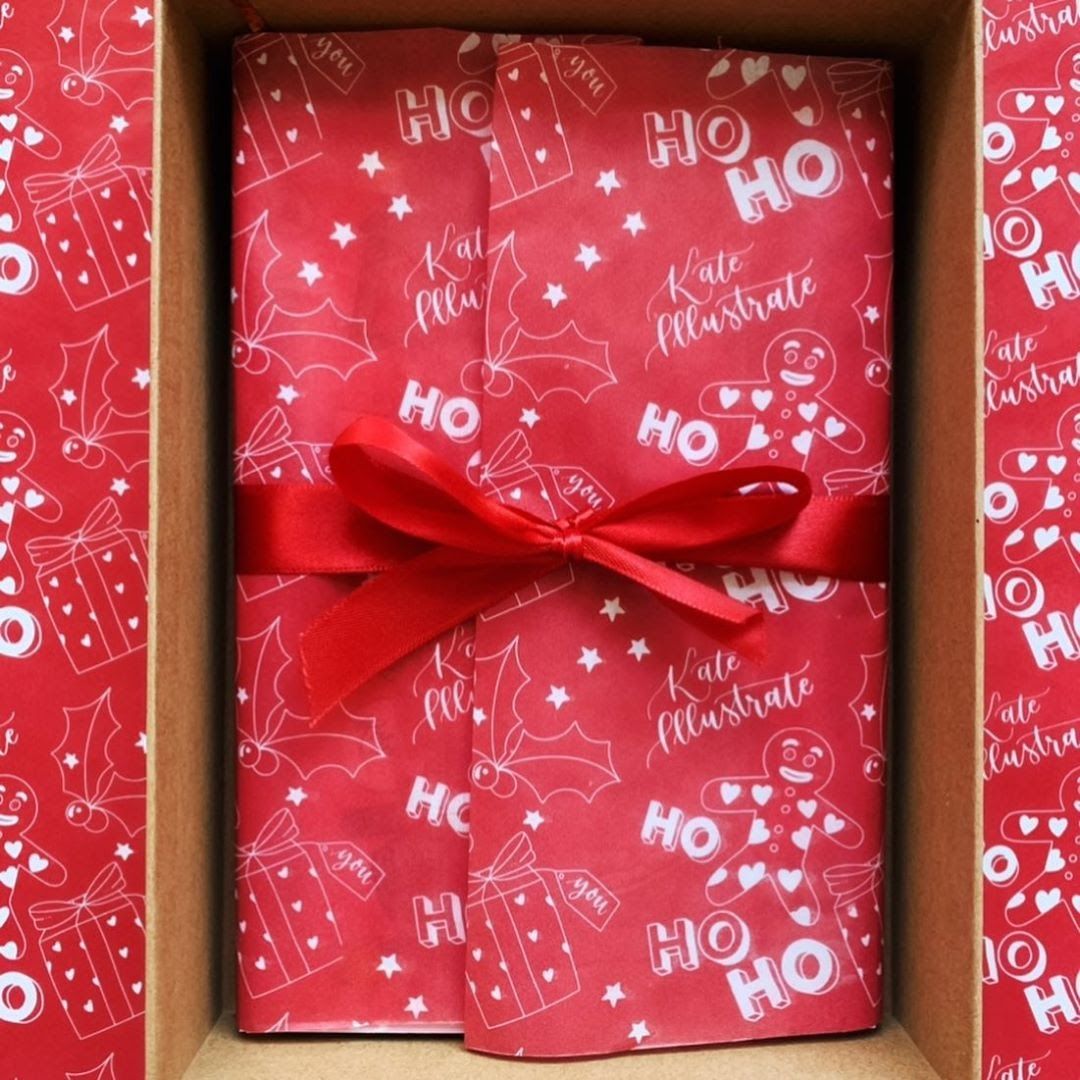 Exceed Expectations with Holiday Packaging
Because a majority of holiday shopping means buying for others, customers will either be wrapping gifts or searching for someone who will. The ever-growing ecommerce industry has allowed family and friends to ship gifts directly to door steps. You can impress your customers by offering some elements of handmade packaging. For example, if your customer opts in for gift-wrapping, you could have them include a message they want to share with the recipient. From there, you could transfer it to a printed insert or even a hand-written note. There are endless options when it comes to holiday packaging and it's important to choose something that will improve a customer's unboxing experience. You have to keep in mind, a major component of receiving gifts is the presentation and consumers will appreciate brands that get it.
Working with DTC brands, I have seen how much the unboxing experience can make or break a brand's success. With so many product alternatives on the market, businesses can use unique boxes and personal touches to increase their value proposition. This element of order fulfillment has become crucial to attracting lifetime, returning customers.
Be unique
Offering to gift wrap an order is nothing new to the ecommerce market. Some customers may admire your branded packaging but are not willing to pay for the extra service. Try meeting them in the middle by including the materials in the box and let them wrap it. They can save money, feels hands on with their gift, and still make you some extra cash!
Use Printed Inserts to Your Advantage
On the topic of branded packaging, there is another route that can save you money while still growing your business. Printed Inserts: the OG of custom packaging. Many business owners use these to thank their customers for shopping with them, educate them on their products, and include targeted call-to-actions. When choosing a CTA, you start by determining your preferred outcome… are you looking increase your product reviews? Generate a wider audience of customers? Encourage customers to return to your store? From here, you can find the best contents needed to test results. For example, if you are looking to generate a larger audience on your social media, your insert's CTA should prompt customers to tag your brand in their post. In return, you can offer them a special discount or entry in a sweepstakes. Because printed inserts are so simple, there is so much opportunity to customize them to your brand's needs.
While packaging materials provide you a simple way to grow your business with CTAs, do not feel like you have to send a certain message in your orders. Know that at this point, you have secured a conversion and that is a victory in itself. It may be beneficial to just stick to thanking the customer or omitting extra materials overall. It really is up to what your audience values and what message you want your brand to send.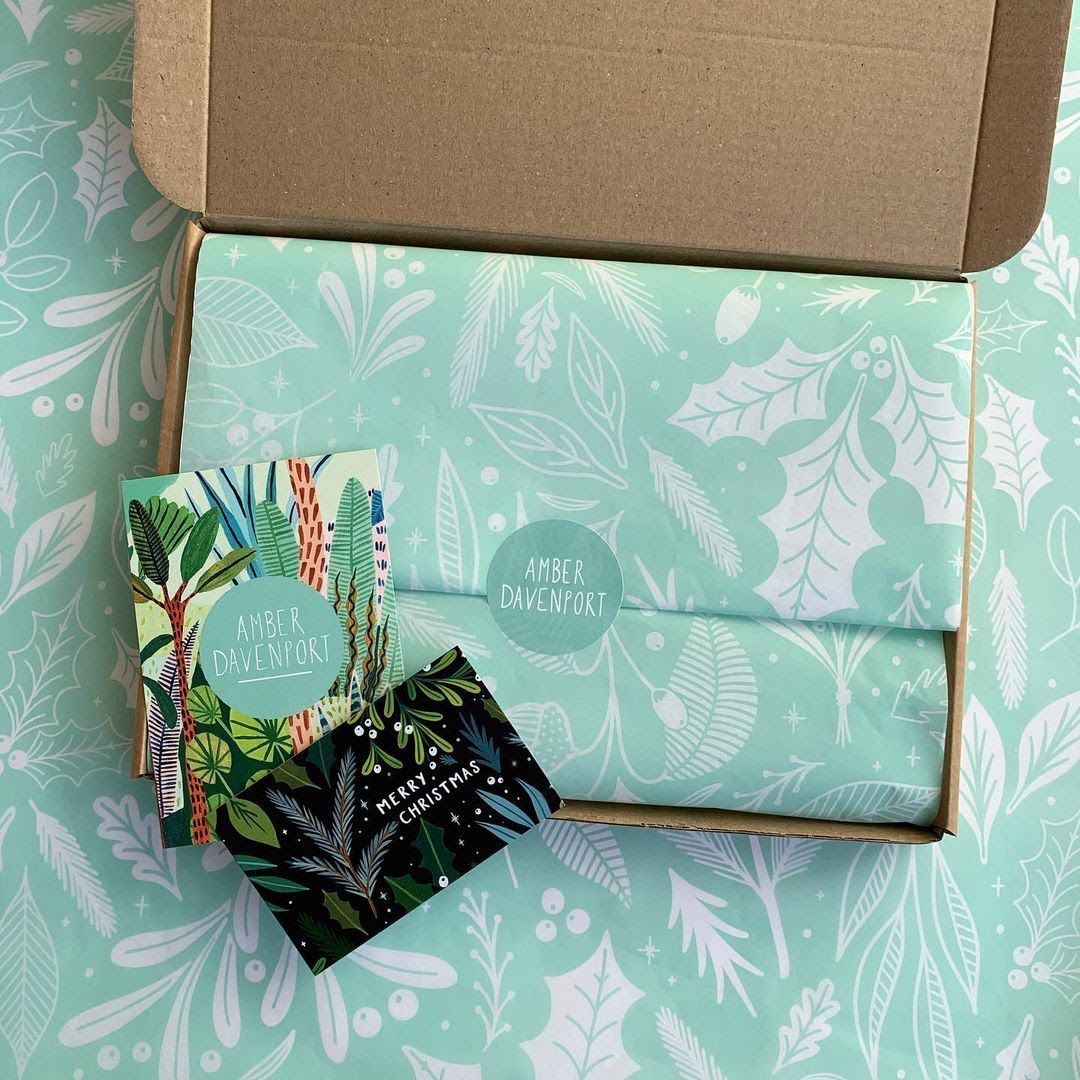 Stock Up on Inventory
If the fulfillment industry learned anything from the Covid-19 pandemic, it is that the supply chain can rarely be predicted. Inventory orders always have the chance of arriving late, especially as the market experiences high volume and unforeseen delays during Quarter 4. Knowing that your materials arrival date is unpredictable, it is good practice to order from your supplier as early as possible. Putting your customers on backorder can quickly give them a reason to return your goods and move to a competitor. This is a relatively simple problem that can be solved ahead of time.
Not sure how much to order?
While this is a tricky game, there are ways to estimate how much inventory to order in time for the busy holiday season. I recommend reviewing your order volume history to find how much the total increases every Q4. You can use that to predict the increase for 2021. If you are looking for something more methodical, check out this article on how to calculate buffer inventory.
Because order fulfillment is essential to any e-commerce brand, it can be easy to overlook its value. I hope I have shown you today how easy it can be to increase your order volume without spending all your efforts on paid ad campaigns and influencer partnerships this holiday season. And that's a wrap!
---
Born and raised in Alabama, Emily Marlow is the Marketing Coordinator at Fulfyld, a top e-commerce fulfillment service. She chose this career path from her passion for buyer behavior (and to rationalize the hours she wastes on TikTok). She enjoys walks in her historic neighborhood to the market for fresh bread and hydrangeas.
Fulfyld is chosen by so many for e-commerce fulfillment because of their customizable pricing and unmatchable customer service. They pride themselves on their 48-hour inventory turnaround and dedicated account management. If you're interested in learning about their services, fill out this free quote form to get in touch with a fulfillment expert.