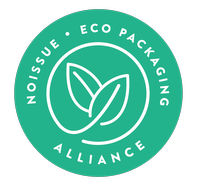 Have you tried walking into a museum or attending a painter's exhibit and imagining what if these paintings came alive?
Might not be fun for historical paintings but for UK-based artist Anna Lau's creations, it's a totally different story! Anna's watercolour masterpieces are all about florals and patterns – fun and vibrant images that would truly bring a certain calmness to anyone admiring them. We thought, if her paintings breathed, we would be walking in luscious flower fields for days!
Take a step into Anna's watercolour garden and get inspired as she talks more about her designs and painting journey:
"Hi, I'm Anna and I'm based in London, UK. I work as a Buyer for my day job but I love getting creative in my spare time. I've been painting watercolour florals for a couple of years now and recently started selling these as art prints and cards.
I didn't draw or paint since leaving university and got stuck working a 9-5. I went through a rough period a few years ago and needed something to keep me busy and help me get through it. I started finding my creativity again and immersing myself in music and art. I was so inspired by the work I saw on Instagram, so I decided to start my own painting journey. I remember painting Van Gogh's sunflowers when I was 9 and received incredible encouragement and responses from my teachers. From that memory, I decided to start painting flowers again."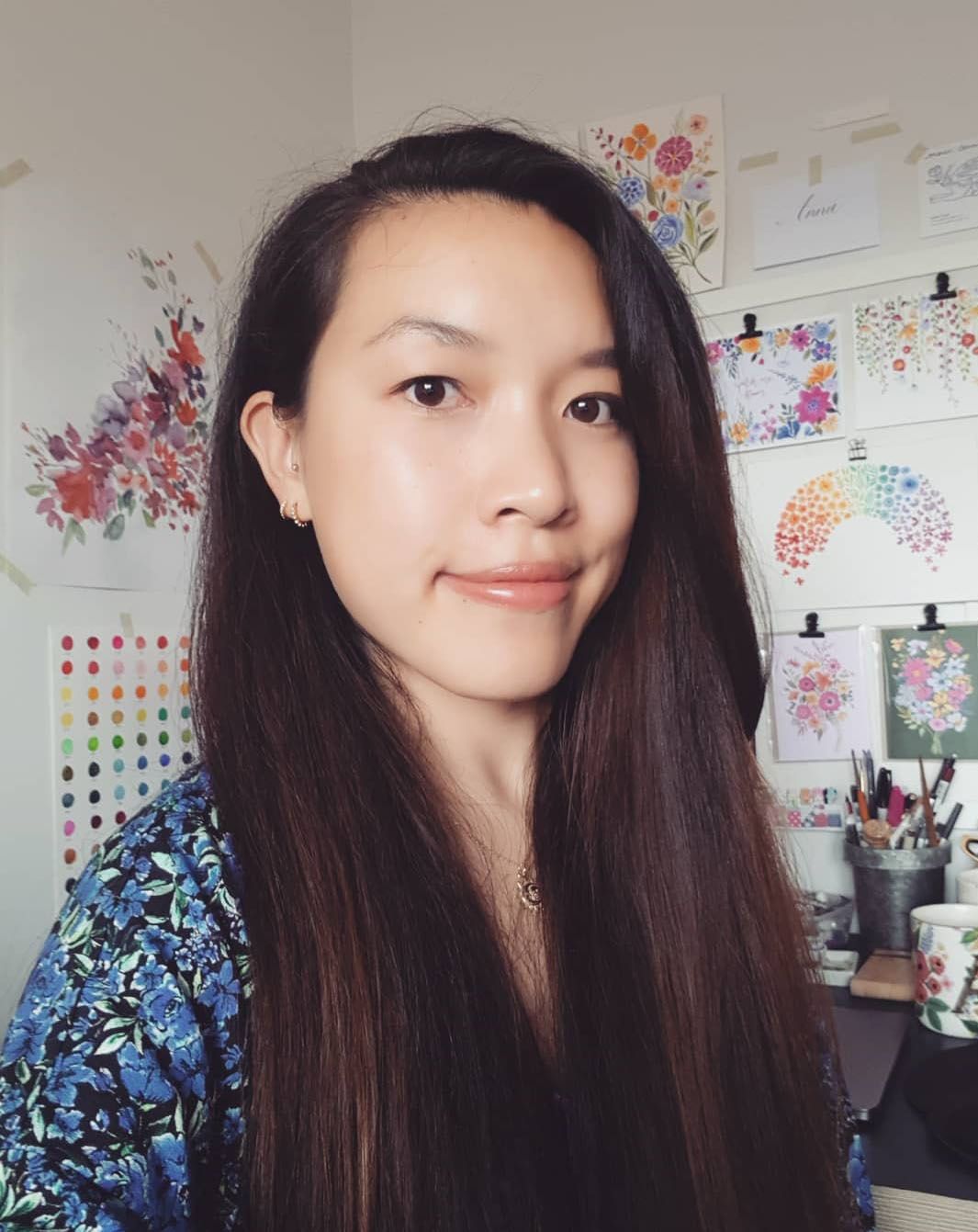 "I've always believed you can achieve anything you want if you want it enough. I used to daydream all the time about creating art or products that are colourful and makes people feel excited. It took me a while but I'm glad I finally started. For me, it's important to always challenge yourself and venture out of your comfort zone to grow."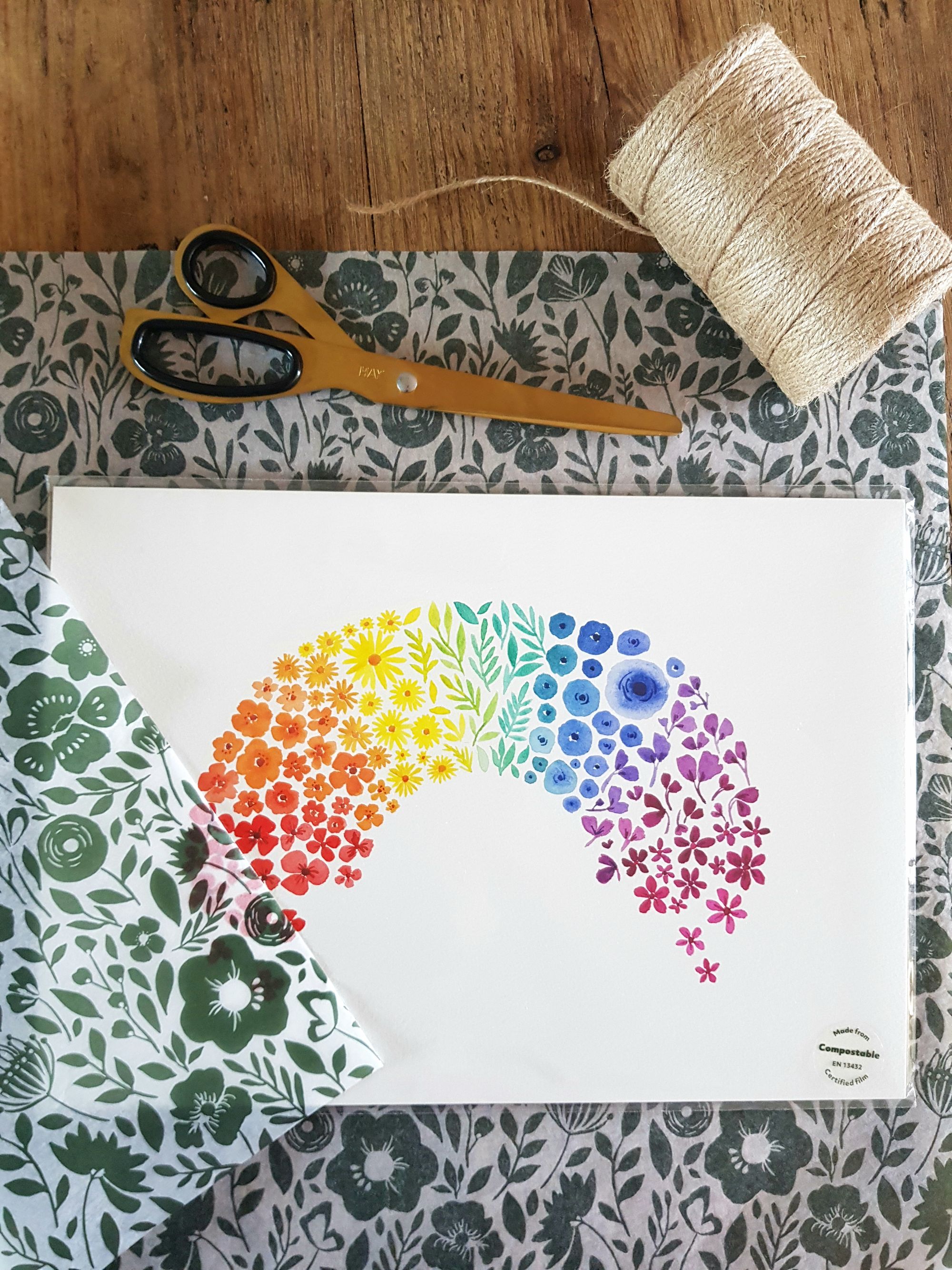 "I wanted to start my own little business for a long time, something creative. I never really knew what it would be focused on or look like. Painting was initially escapism, but I'm so grateful for the positive following I've received so far. I wanted to turn this into the small business I always dreamed of. It's difficult at the beginning because you don't know what the response will be or if you've made the right decisions. I've still got a lot to learn and develop, but the main thing is to keep going and to not be afraid to take risks."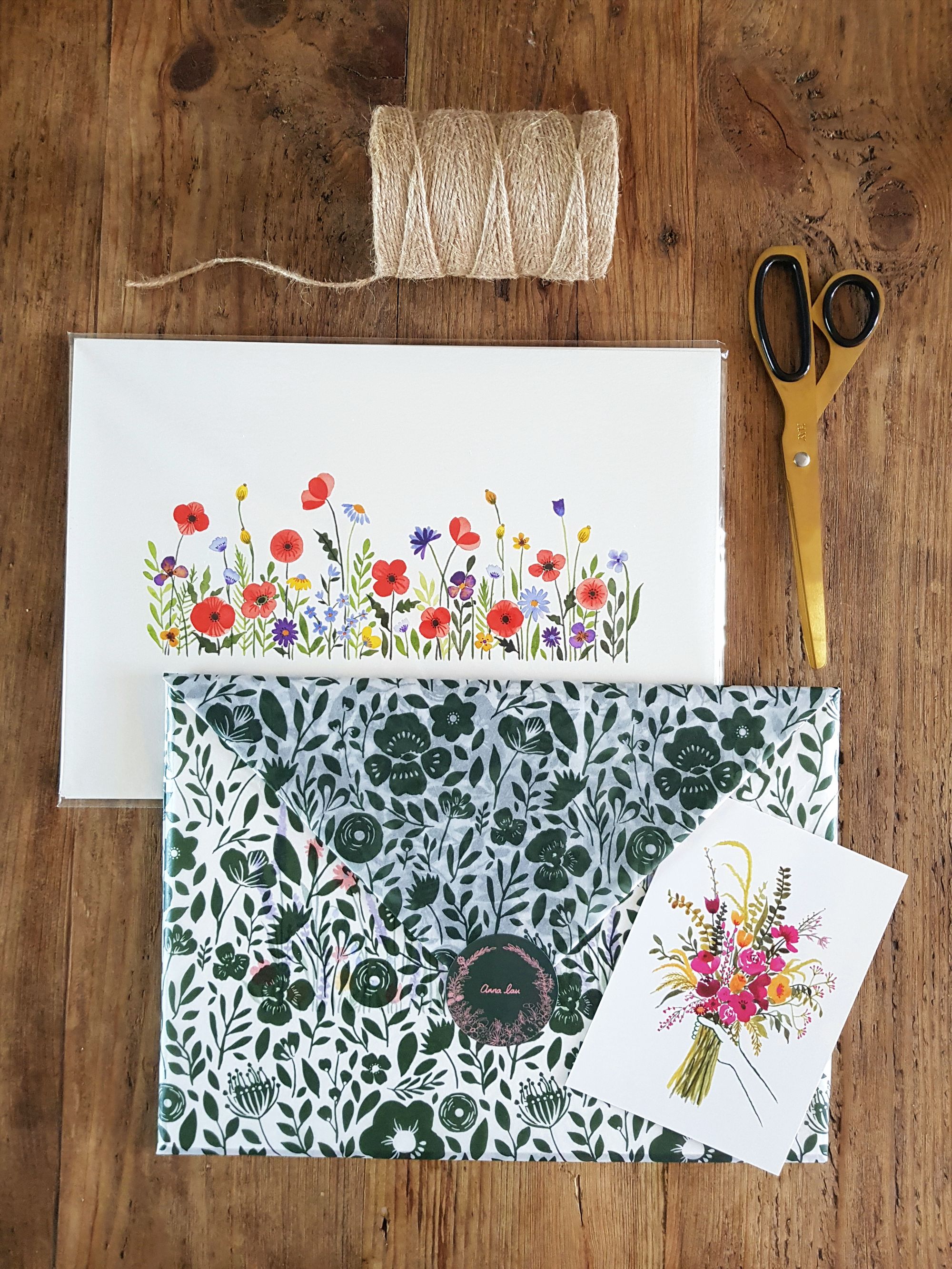 "After starting a small Etsy store I became more comfortable with what I was doing. I would say to always create something you would be engaged in and want to buy. This is what I always think to myself when creating any new prints or items. I would also not have the expectation to be 'successful' at the start. I believe it's a process and things will slowly fall into place as you learn and build.
My followers have been amazing and they constantly inspire me. Knowing I can cheer someone up by seeing my post on their feed or having my work in a nursery, where a child will grow up seeing, gives me the motivation to keep going."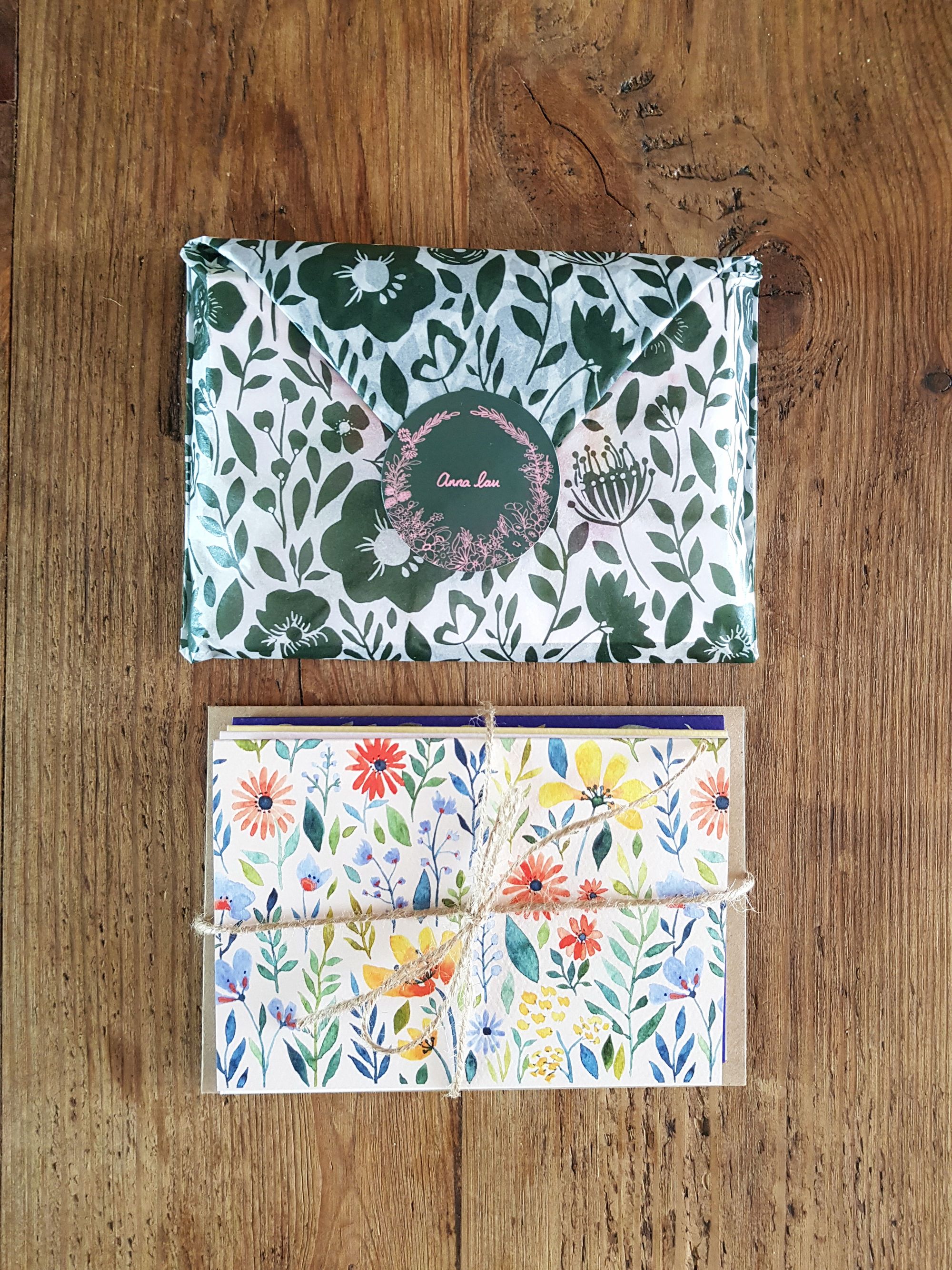 "As an individual, I'm conscious of being more sustainable and try to implement this in my everyday life (I'm not perfect though!). I think being a brand or business, it's important to encourage this to customers and spread awareness of how we can all help reduce the damage to our environment.
It was a priority for me to minimise waste and ensure all items can be recycled or reused. I currently use biodegradable sleeves and recycled/recyclable materials for packaging. I combine my thank you card and details into one to reduce any additional slips/business cards."
"My work is full of florals and patterns so I wanted to convey this in my packaging. I want it to look and feel special for the customer, something that's nice for them to open like it's Christmas!
I've seen so many artists I admire use noissue, so it was a no-brainer to try it for myself. The process was extremely easy. I wanted to make a change after submitting my file, and the customer service team helped me to modify it without any hesitation. I received updates and my order came slightly earlier than estimated. All in all, it was a streamline experience :)"
Anna Lau Fun Fact:
"If I were given one superpower that can help better the situation of the planet, I want the ability to place people in each other's shoes. So that as an brand I can help everyone have more empathy for each other."

---
Find more of Anna Lau here:

Instagram: @anna.lau__
Etsy: annalauart