Surrey-based House of Hugo was founded by Phoebe Brown and was born during one of their lockdowns. Inspired by Phoebe's adorable Frenchie, Hugo, the brand was designed to become the most modern, stylish, and classy dog accessories line.
House of Hugo's mission is to deliver incredible products at affordable prices with excellent service to doggies and paw-rents all over the world. They also give to various animal charities and are passionate about helping dogs in need. Phoebe had already envisioned the branding for House of Hugo, but knew that she needed help to bring it to life. For this project, she collaborated with fellow UK-based creative, Shelbi South.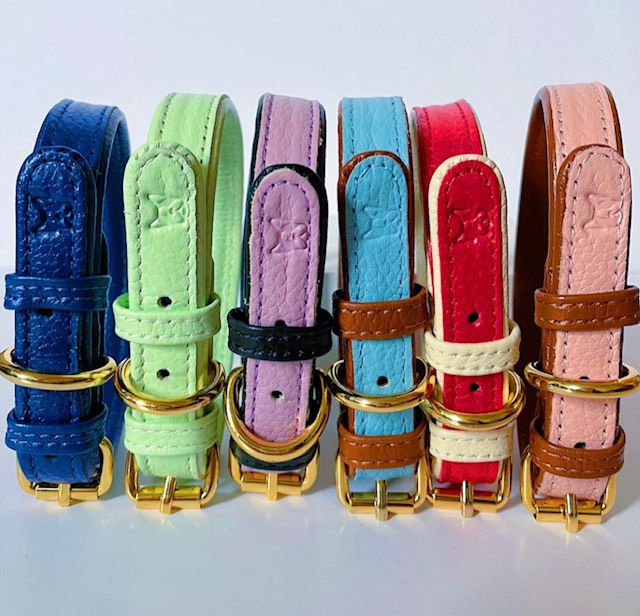 Phoebe had dreamt of starting her own business for the longest time. She is a fashion buyer by day, so it seemed only right to do something within fashion! She absolutely adores animals, especially her little Frenchie named Hugo.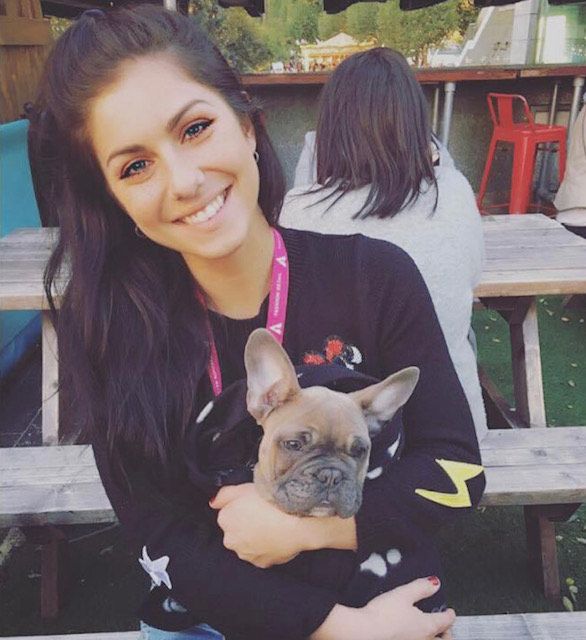 Tired of constantly running into the dilemma of going into big pet stores only to find the dull pet collars in limited sizes, Phoebe wanted to take matters in her own hands. She wanted to find a solution to address predicaments in the pet accessories industry that other pet owners might also find themselves experiencing.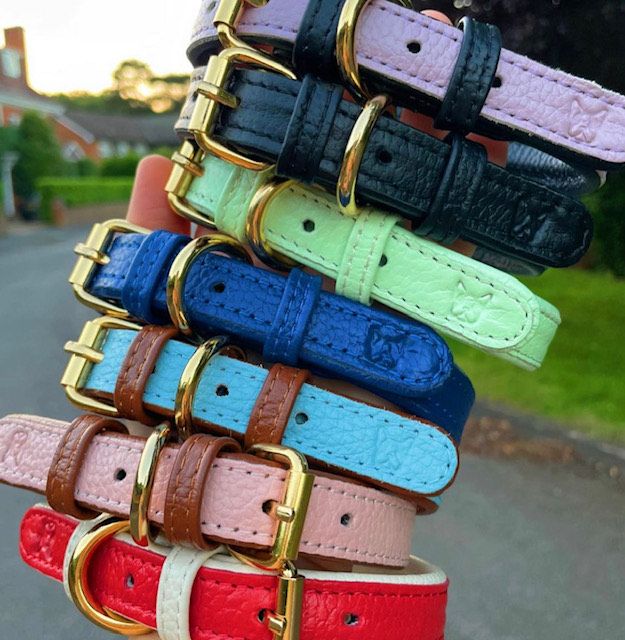 After years of going into pet stores and never being satisfied with the collars or leads, Phoebe realised there was a gap in the market for beautiful products that were of great quality. She had found that most collars and leads were mass produced in factories, prone to breaking easily and lacked exciting colours. After months of hard work, she managed to achieve her dream product with each item being meticulously handmade in Europe using the highest quality leather.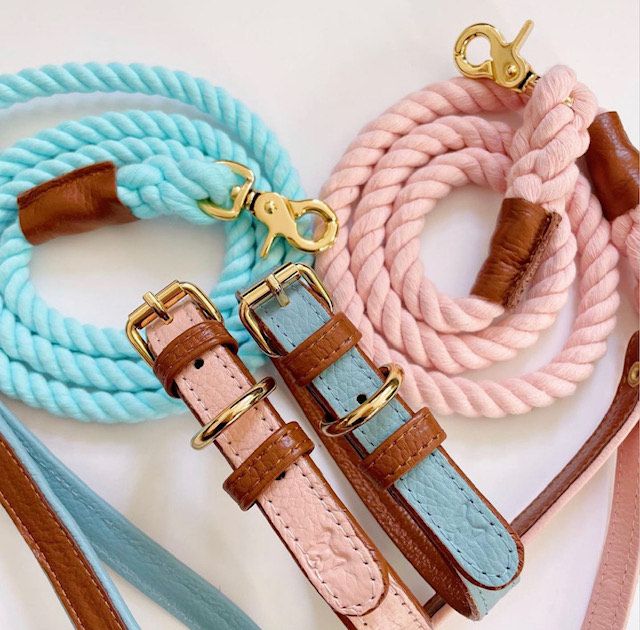 With the creation of House of Hugo, Phoebe knew she needed to find the perfect creative to help with her branding. In her search, she came across a certain creative's work through a mutual friend and was hooked.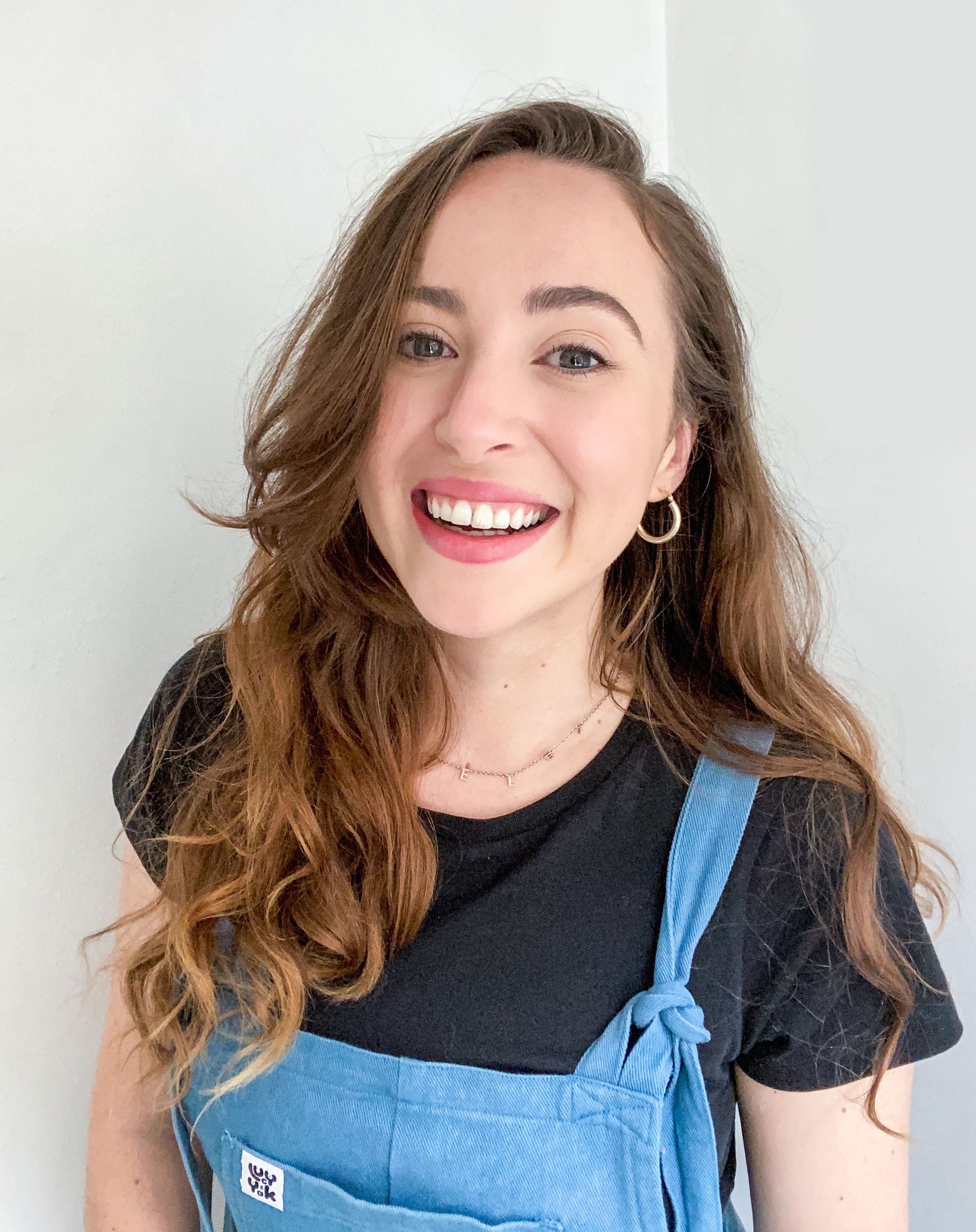 Shelbi South is a designer and illustrator based in the UK. With a background in product and surface pattern design, her style is quite unconventional which helps in creating truly unique brand identities. She really enjoys working on projects that include bold colour and playful typography along with elements of illustration.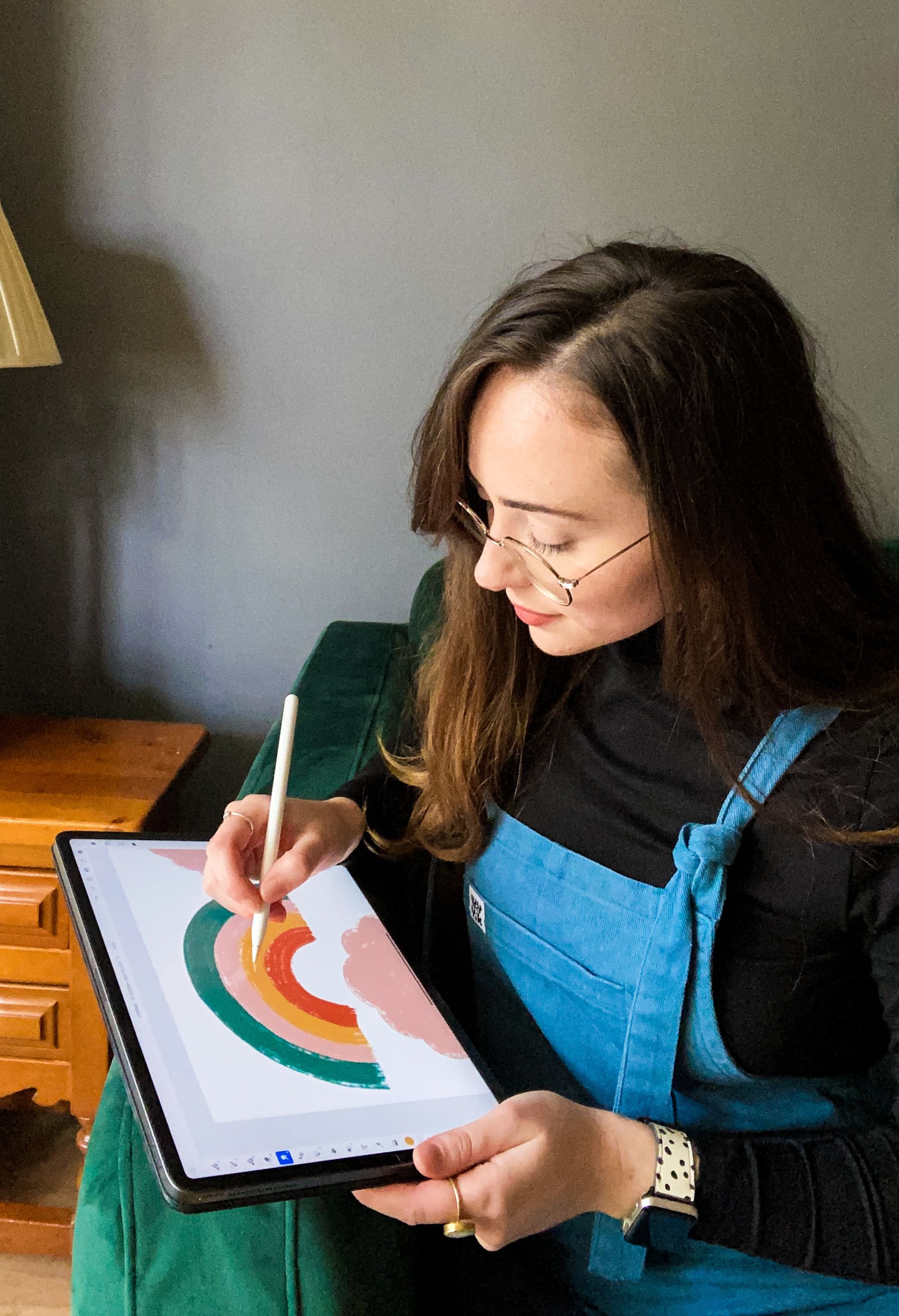 "I saw work Shelbi had done through a mutual friend and I am always in favour of supporting local startup businesses, so of course I wanted to partner with her. Her Instagram page is great and I felt that her drawings and conceptual ideas she had posted about other brands fit who I was and what I wanted to portray with House of Hugo." - Phoebe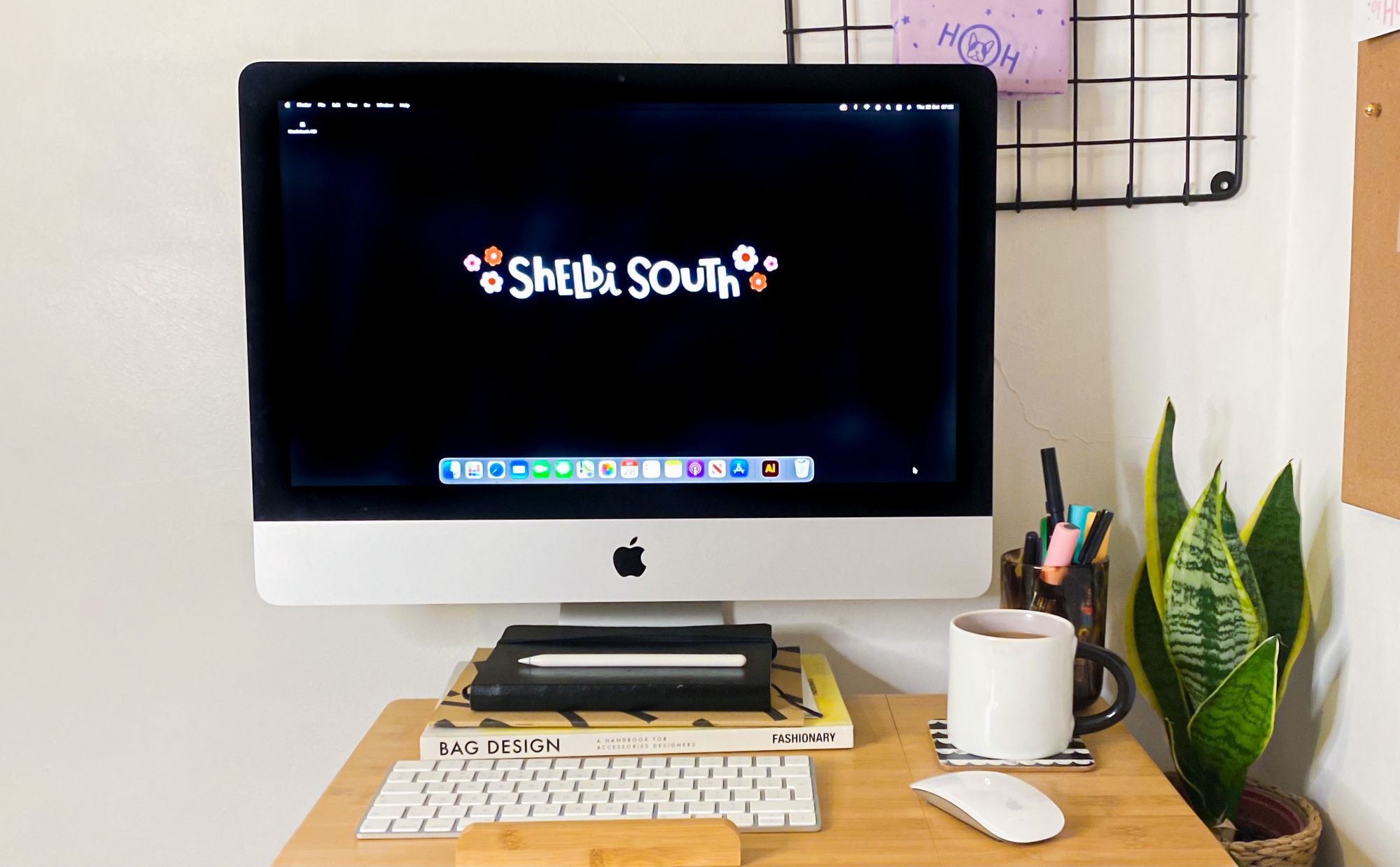 From their initial chat on Instagram and upon learning Phoebe's vision for House of Hugo, Shelbi instantly thought 'this is so me'! While looking through Shelbi's work, Phoebe had highlighted projects that were close to Shelbi's heart - quirky, bold and fun! As a dog lover and an auntie to a Frenchie herself, Shelbi knew this was the right match.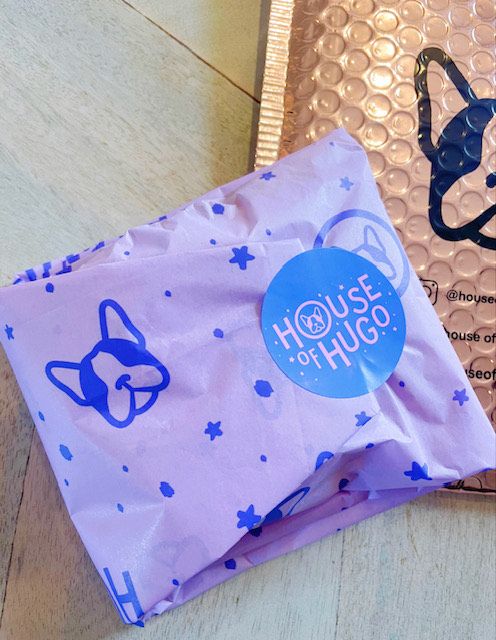 After a thorough discussion of ideas, Shelbi pulled together a couple of moodboards to guide the direction and inspiration for House of Hugo's branding design. From these, she was able to gather further insight into the style and colour palette that Phoebe was looking for. Next, she drafted logo variations to fully pull the ideas together.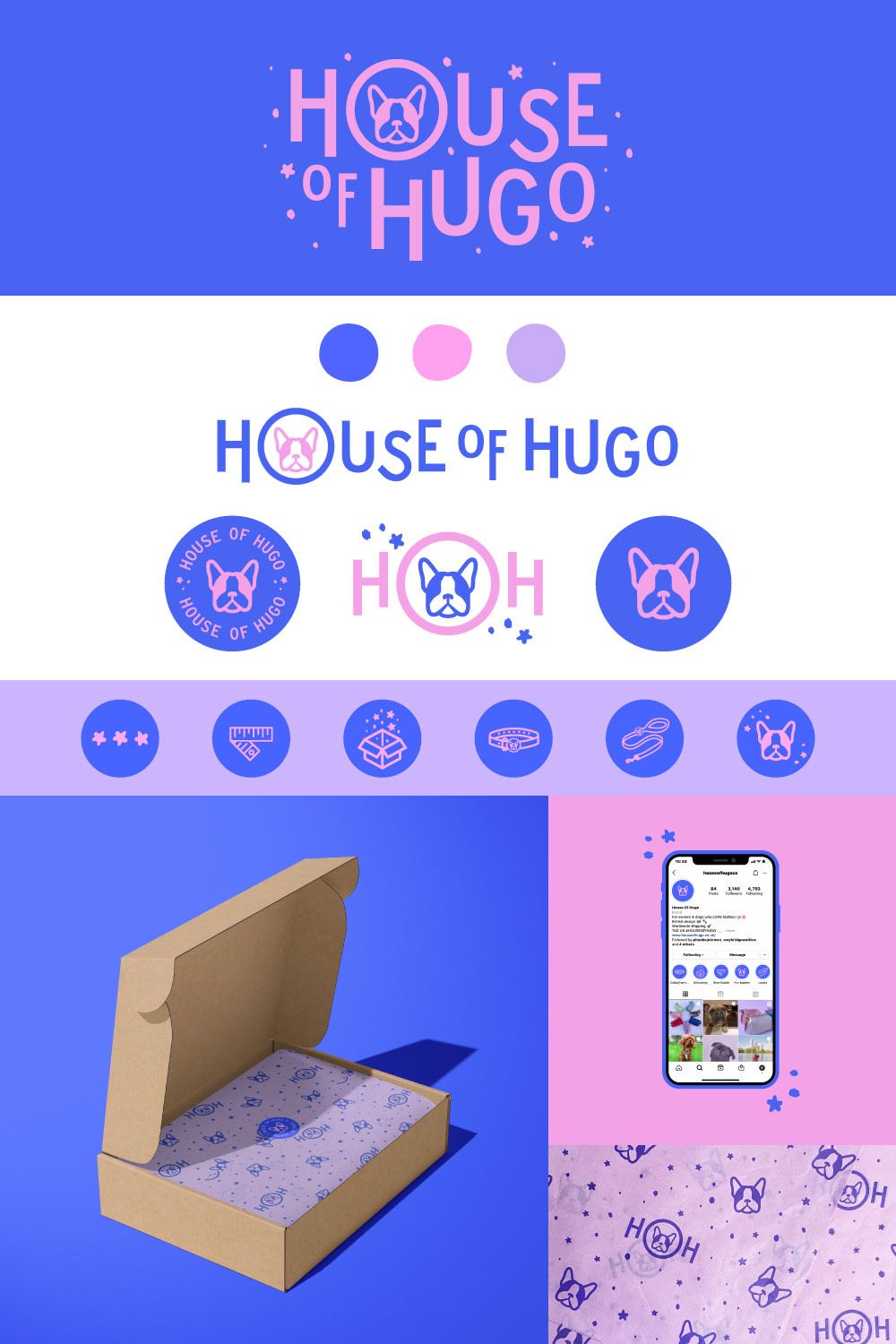 Phoebe stated: "Shelbi made it completely fun and stress free for me which is what I needed because I was doing so much work starting the brand. At the start, I had several ideas for logos/fonts but I kept changing my mind! Shelbi was amazing and sent me through several mood boards."
"Other than being set on a Frenchie head icon logo (which I also loved), Phoebe was so open to ideas, which allowed me to experiment and run with the inspiration. She was the perfect client! I presented Phoebe with a few different styles which we then refined and House of Hugo's visual identity was born." - Shelbi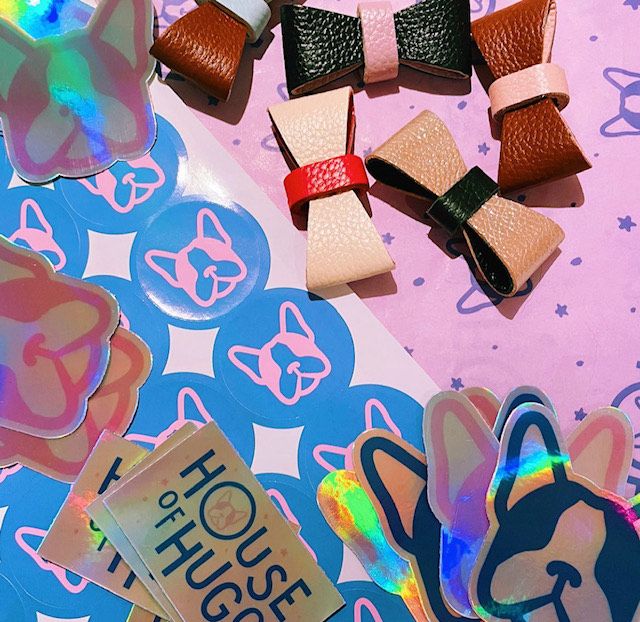 Shelbi shared: "Following the creation of the brand identity, I came across noissue custom tissue wrap. I could see the submark and icon logo variations, confetti and star elements working really well as a pattern printed on the tissue. After some playing around with positioning and colour, I had created a pattern we were both so happy with and sent it off for printing. When I saw the custom printed tissue wrap, I thought it would be a perfect addition to House of Hugo's packaging as a great way to add to their unboxing experience and would look fab in the colour palette with a brand pattern."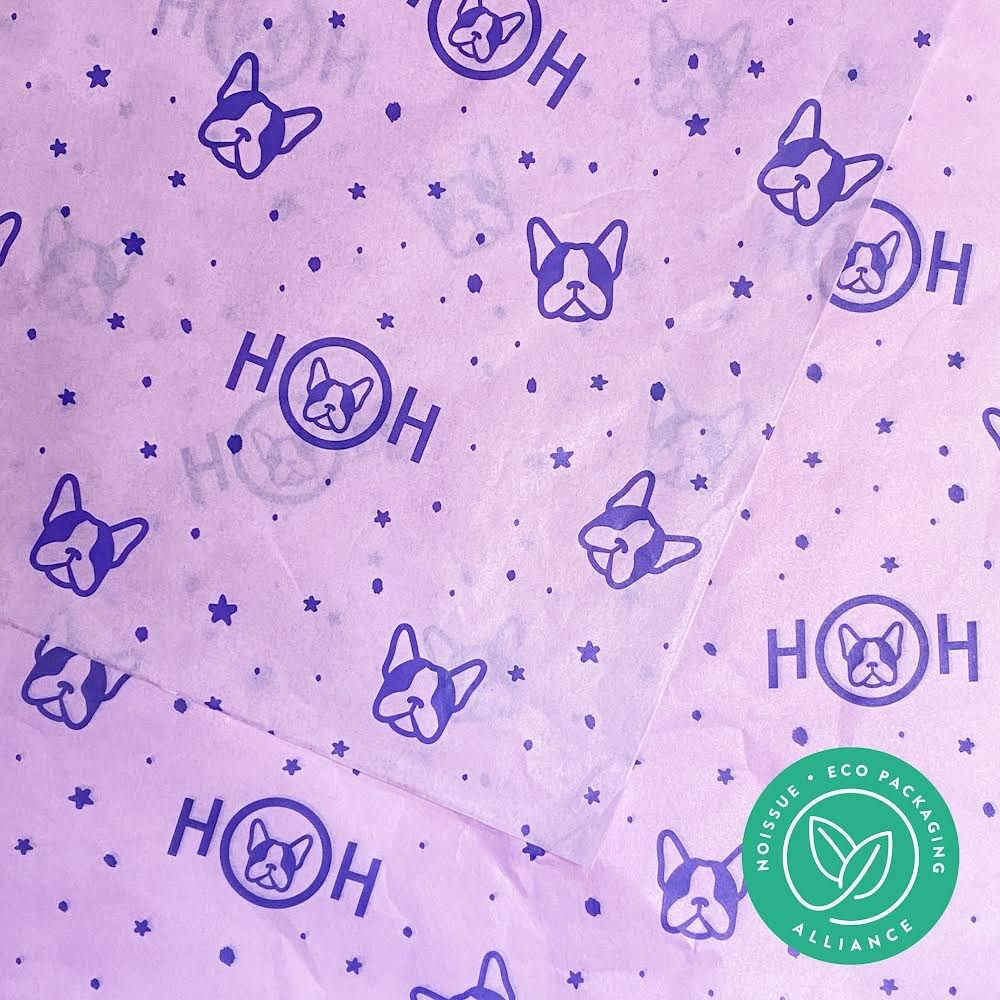 Both Phoebe and Shelbi were drawn to noissue's commitment to sustainability and the great product quality. Phoebe also admires the low MOQs which really does help small businesses when they are first starting. She absolutely fell in love with the quality and shared that she will continue to use noissue for future packaging needs.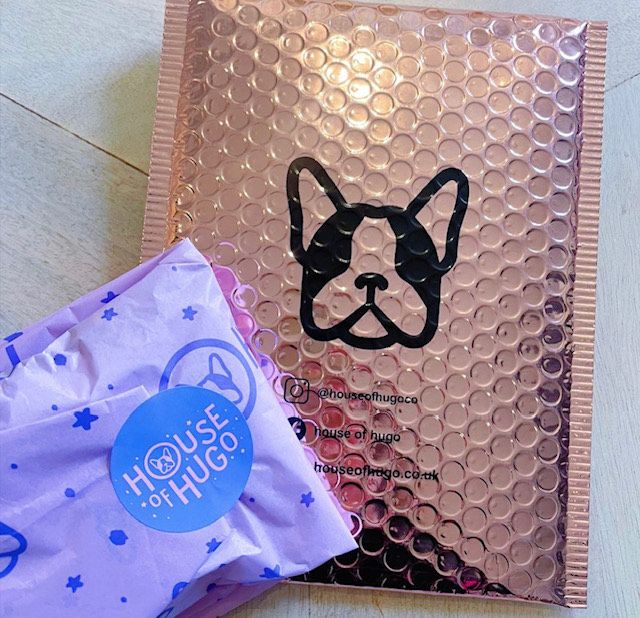 Wrapping up such a successful and enjoyable project together, both Phoebe and Shelbi had a few sentiments to share:
Phoebe expressed: "I have had so many messages & comments about how lovely my packaging and tissue is! It really brings a brand to life when you have beautiful tissue! We have actually just become stockists in a pet boutique in weybridge - I have taken some of the tissue in there & love the fact that people will take away their 'House of Hugo' bits in the beautiful packaging."
Shelbi exclaimed: "When Phoebe sent over images of her first dog collar samples, which had been embossed with the frenchie head icon logo, it was definitely a highlight. I love seeing the logos brought to life on the beautiful products! The project as a whole was such an amazing experience and seeing House of Hugo grow and thrive makes me so happy to have been a part of it."
---
Find out more about Shelbi South and House of Hugo here:
Shelbi South
Creative Profile: https://noissue.co/community/creative/partner/shelbi-south
Website: https://www.shelbisouth.com/
Instagram: @shelbisouthdesign
House of Hugo
Website: https://www.houseofhugo.co.uk/
Instagram: @houseofhugoco