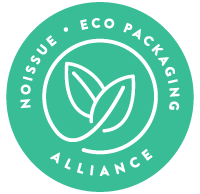 There's no denying the calming feeling of staring into an abyss of simple, carefully, and thoughtfully made visual art! For stationery enthusiasts, we know the feeling of wanting to collect all the pretty stickers and cards you see in online stores because there's just unparalleled happiness from seeing the world from an artist's point of view.
We're all on the same page when it comes to supporting these artists and purchasing their masterpieces, but as hard as it is to admit, we all know that the surge in online purchases has caused an onslaught of plastic waste and dumping from packages received. Good thing for us, though, responsible sellers have surfaced simultaneously as this terrible occurrence.
One of those amazing people is Kayla, the owner of KaylasPrintingCo.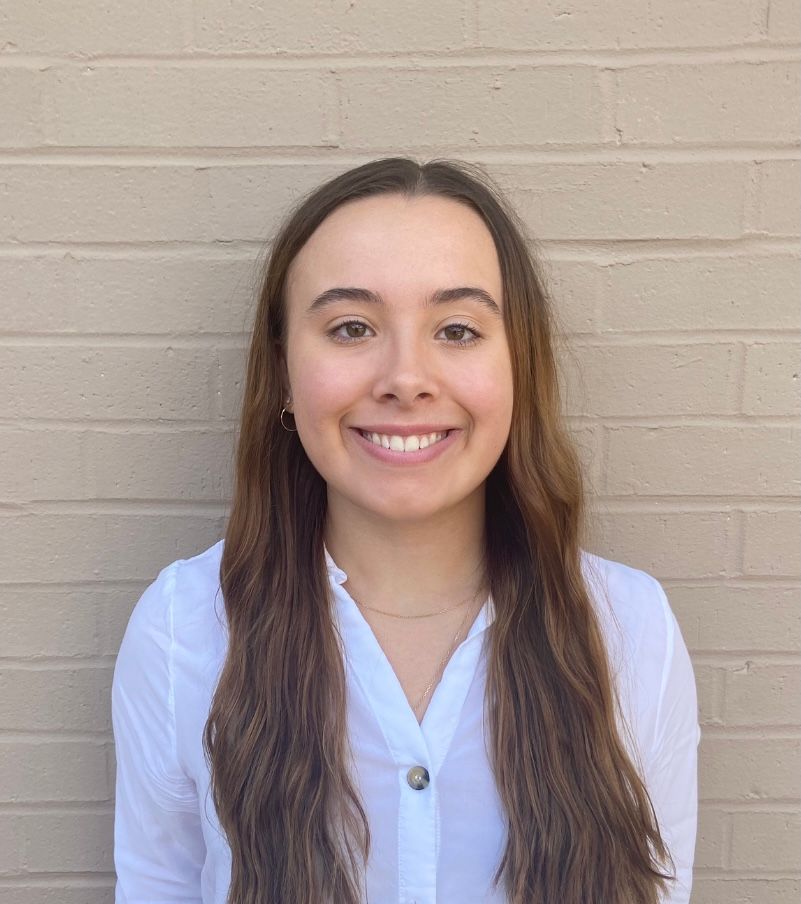 Kayla loves making original stickers and cards that make people smile while being environmentally safe! Each of her products is handmade and packaged with love by herself.
Her printing business all started from a dream she's had since she was little, sharing that she's always trying to make and sell things to her family and friends. She enjoyed the thrill of making things until it finally hit her one day to start a real business. But she had one thing in mind: sustainability. She knew from the start that being environmentally friendly is her top priority and the basis for her whole business.
When she came into eighth grade, she knew that stickers were the perfect product for her to start with. From there, she downloaded a drawing app and started designing. After testing samples and buying materials, she opened her shop with a hopeful heart of finally turning her dream business a reality.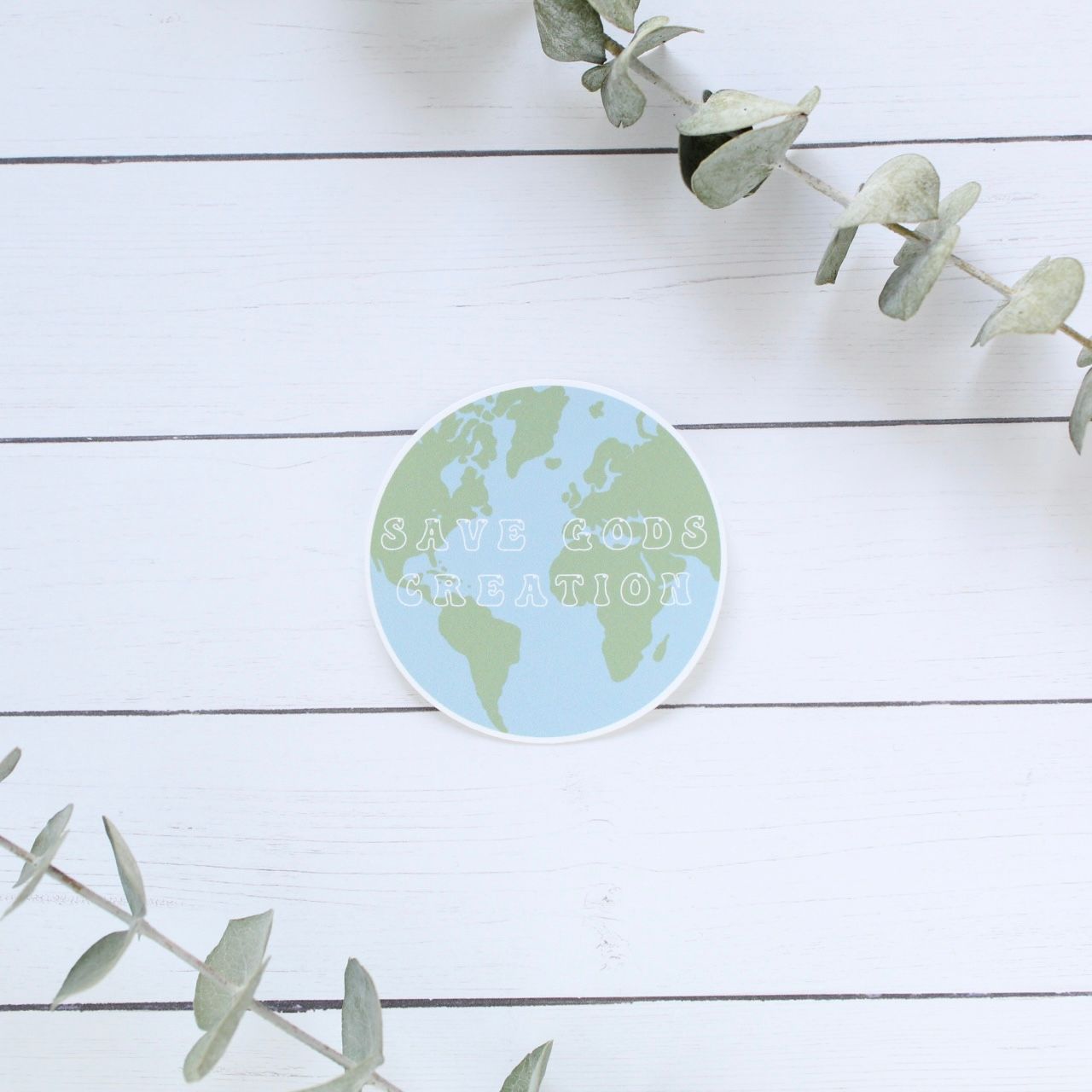 The environment is the artist's top priority. When she started her business, she made sure to use easily recyclable materials and zero plastic. She buys materials from physical stores when possible, but when she does buy online, she tries to support environmentally friendly brands with the same goals as herself and her business.
Kayla wants a business that isn't compromising the environment! To be able to reach for this goal, she started with her packaging and used noissue.
"I love that noissue has a wide variety of products that are environmentally friendly and that designing is so easy on their website."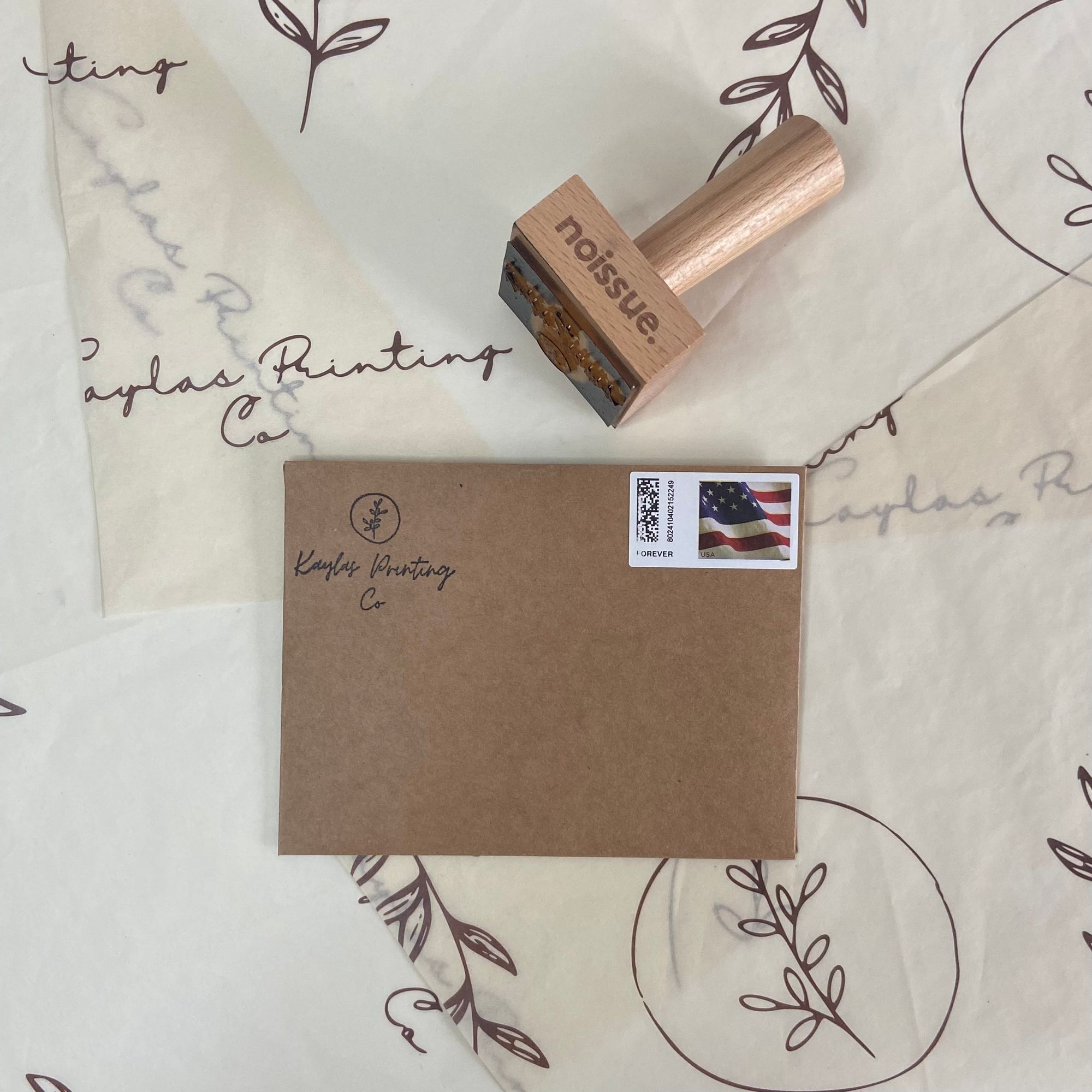 For Kayla it wasn't a hard decision to choose eco-friendly packaging, especially since noissue makes it so easy for her to design and create her own custom materials. Beautiful, branded and eco-conscious—what more can anyone ask for? The young entrepreneur even mentions that she'll continue using her current packaging until it runs out, and if not, will repurpose it for something else so as to not create waste. She uses noissue Tissues and Stamp.
"My packaging is done in a way that is environmentally friendly while still feeling charming and personal."
The talented visionary is also a proud member of the noissue's Eco-Alliance where she's part of a community of like-minded individuals helping the environment.
"Being a part of the program is helping to shape my business in an extraordinary way and my business can now officially be a part of an amazing community while showing my commitment to the environment."
Kayla also took other steps to lower her environmental footprint, but are mainly based around her packaging, too. For starters, she tries to use only recyclable materials from environmentally friendly brands while avoiding plastic at all costs. she also tries to avoid buying materials that she doesn't need for her business. All these, she showcases to her customers mainly through social media posts and stories, but also through her logo which can be seen on her noissue Tissue. By using such a simple logo with a leaf in it, she tries to show that her business is based around simplicity and the environment.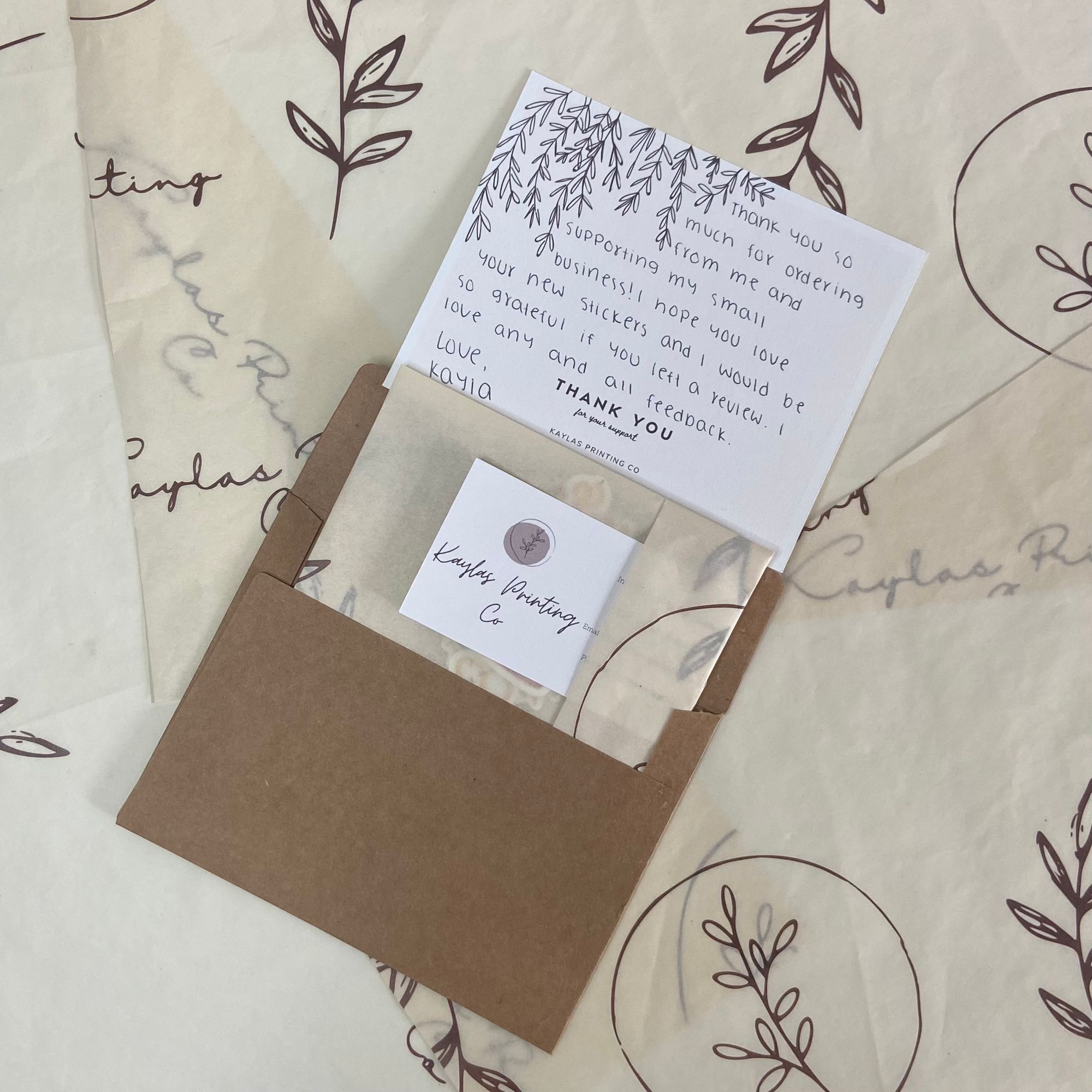 KaylasPrintingCo's focus on the environment all year round really sets itself apart from other similar businesses. Aside from having the mission to brighten people's days with her simple, meaningful stickers and cards, she also strives to change the views of being an environmentally friendly biz by having eco-friendly values and being charming and personal. On top of that inspiring vision, she hopes to be an example for others to show how easy it is to make a simple yet impactful change in the environment.
For a young entrepreneur, it can be challenging to run a business alone, especially since you become your own cheerleader. Sometimes lack of motivation take the best of Kayla, especially at times when she's low on placed orders, so she's learned to shift her perspective—even though there are slower days, she knows her business is still growing with the support of her community.
"By surrounding myself with supportive friends and family, I feel like I can accomplish my dream as long as I go one step at a time."
And so to anyone facing the same challenges, the artist advises to just go for it! It will be scary and hard at first, but it could be life changing, too. You never know if it will work out if you don't go for it, so give it a shot—maybe your business will take off, maybe it won't. Sometimes the best part though isn't even about the growth of your business, but about the growth of yourself. As for Kayla, she knows that she's grown both mentally and artistically from her business despite having hurdles. So losing hope shouldn't be an option for anyone.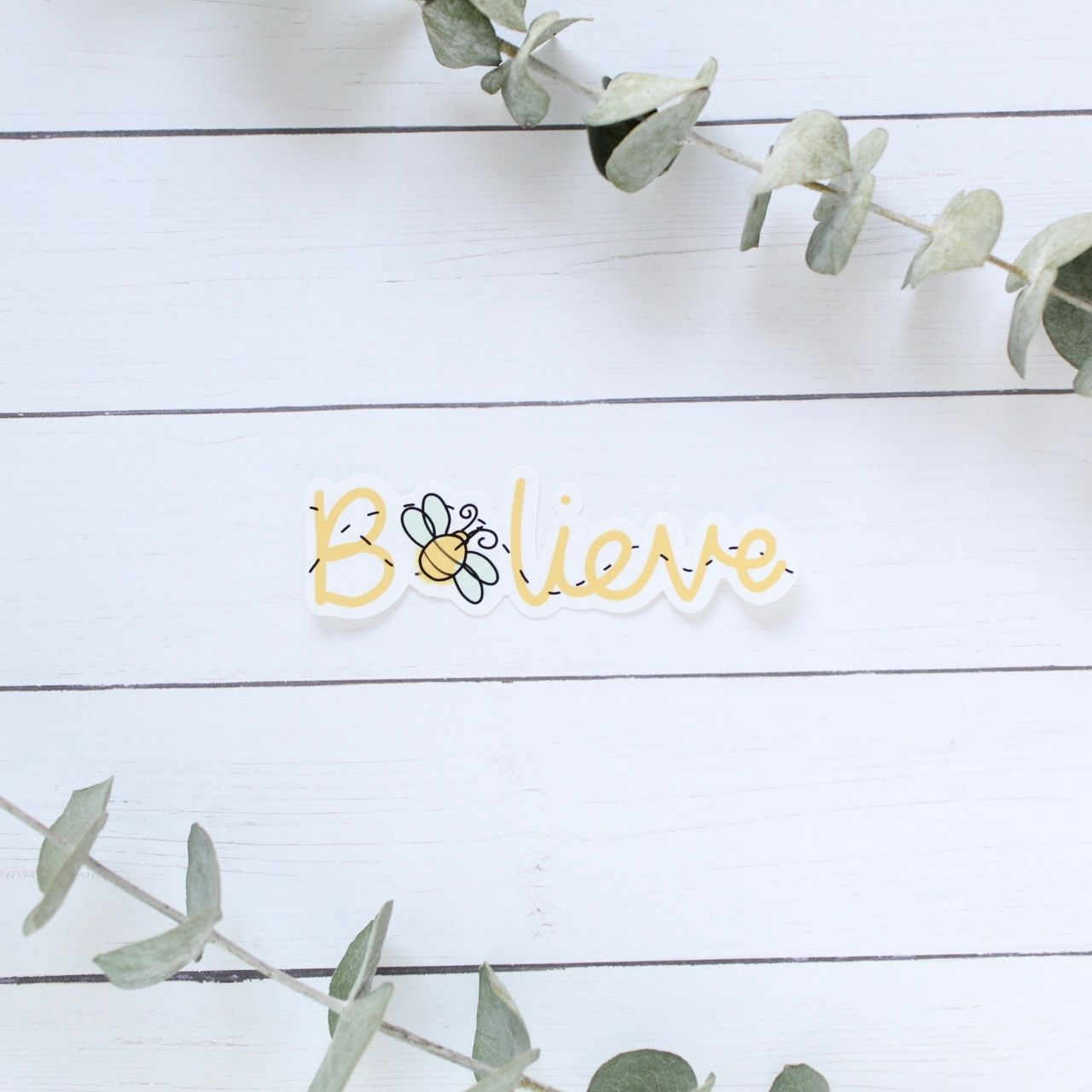 Currently, Kayla's favorite work is what she's done through her YouTube channel. She loves knowing that her videos could be helping and inspiring even just one person. Starting her channel challenged her to be more confident in her abilities as a creator, and helped her grow as a person, as well.
Beautiful art for a beautiful world is what KaylasPrintingCo is all about! There's no stopping the creative maven of sustainability from creating an impact and inspiring others around her, one sticker and card at a time.
---
Find more of Kayla's Printing Co here:‌‌‌‌‌

Website: ‌‌‌‌etsy.com/KaylasPrintingCo
‌Instagram: @kaylasprintingco
Like this story? Tell us yours! Share your brand story and love for your custom packaging and get a chance to be featured on the wrap! If you're a noissue customer and are interested, you can join the Eco-Alliance by clicking here and answering a few questions here.
Questions? Email us at ecoalliance@noissue.co