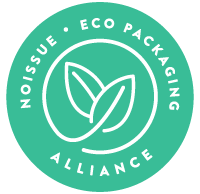 Who doesn't love an adorable pair of mittens, slipper socks, or hats? Most especially if they're handmade with love through ethical means and packed in beautiful, earth-friendly Tissue and Stickers? As the world begins to open up, travel is gradually starting to gain traction again, and if by any chance you're headed anywhere with a cold climate — or are already living in one — cold-weather clothing is an absolute must!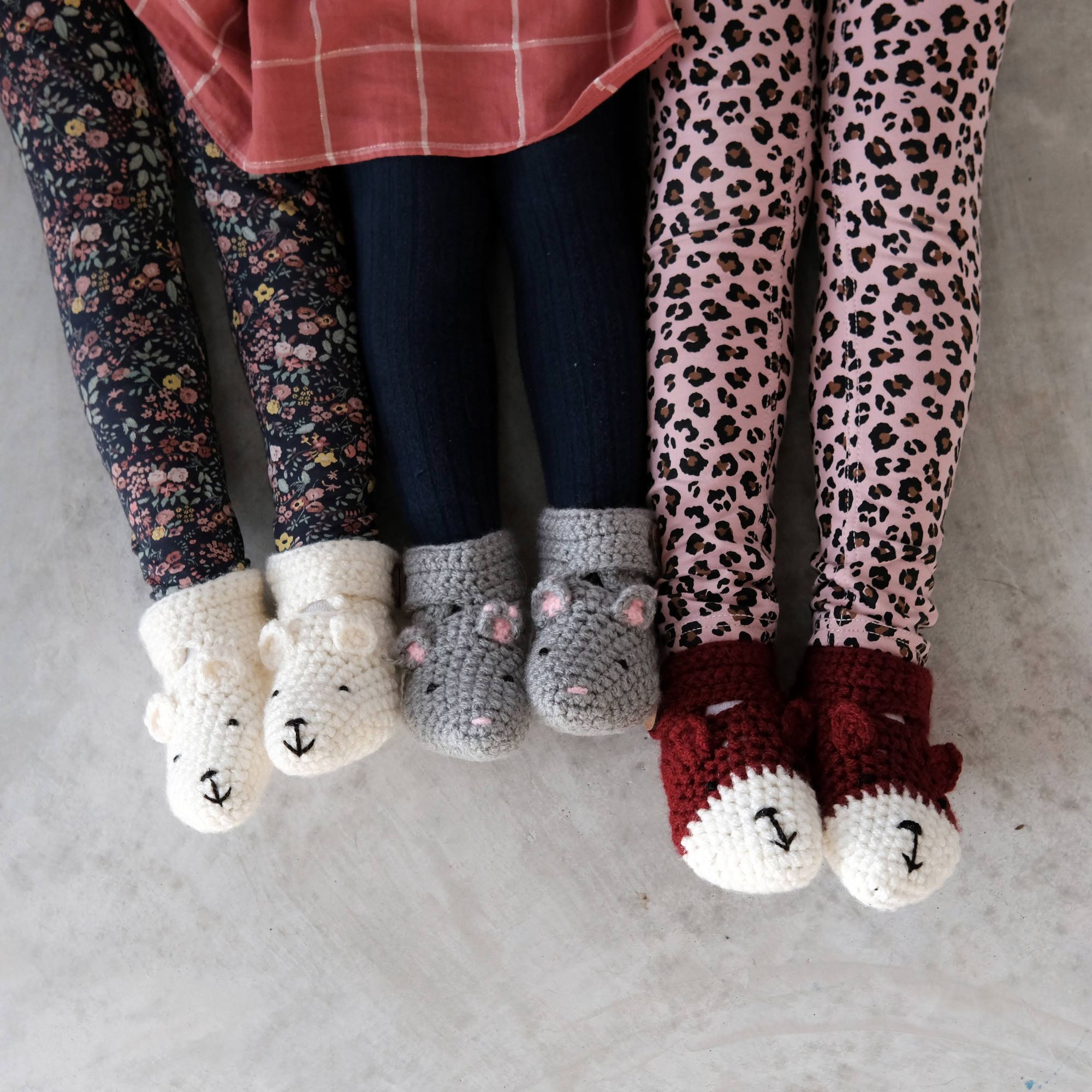 When it comes to cold-weather clothing, that's certainly something that Gilly, the creator and founder behind EKA, totally understands. Based in the scenic countrysides of Sweden, gearing up for cold climates is part of Gilly's everyday life. And if you needed any more proof: she's a dedicated snowboarder, too! It was through snowboarding that Gilly was propelled to start her own small biz. After spending time snowboarding down mountain slopes, she'd made a habit of making herself and her companions crochet hats to wear. Soon enough, she found herself spending more time with yarns and needles instead of snowboards and hills, and thus, EKA was born!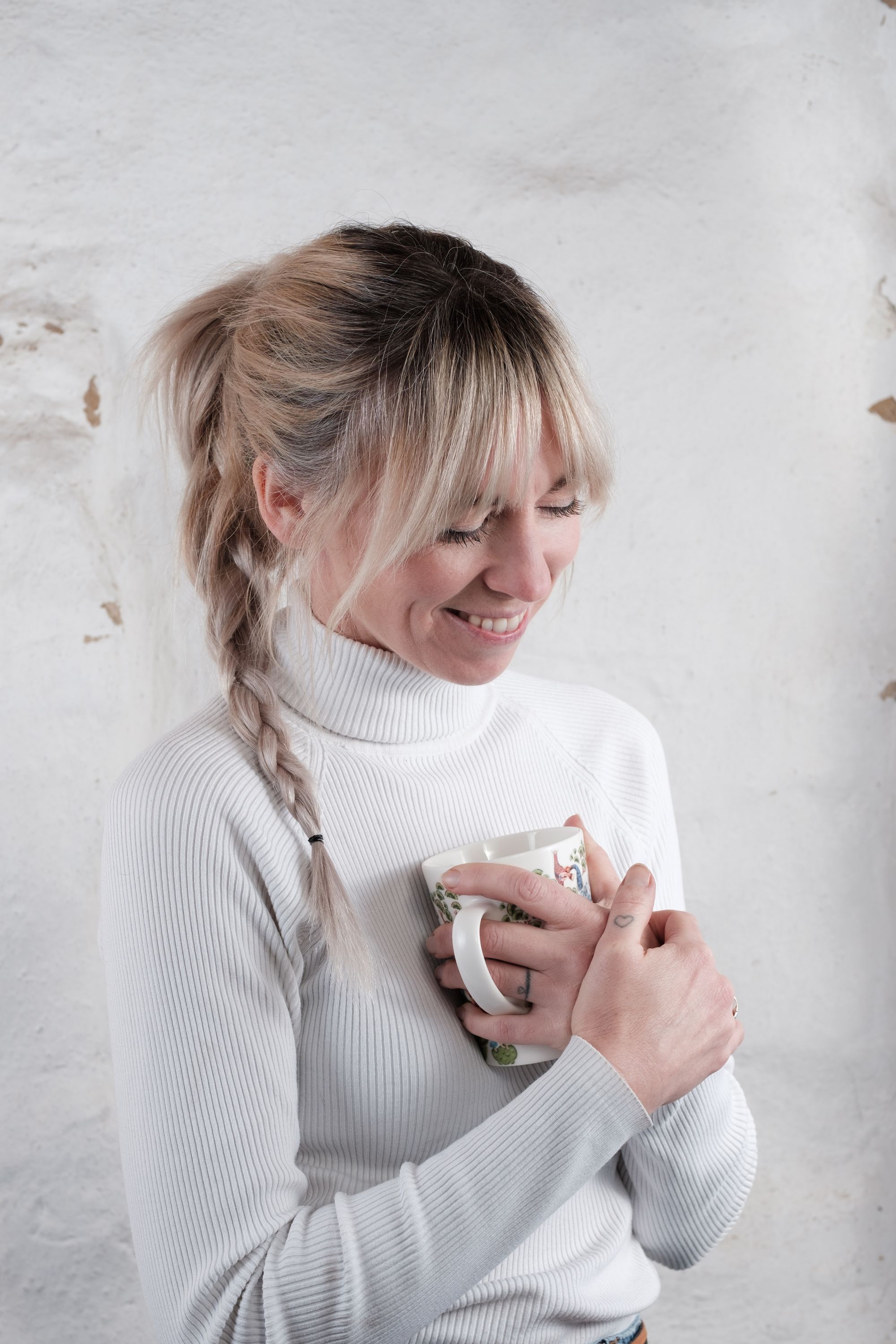 To this day, handmade crochet accessories are what EKA is all about! EKA provides crochet accessories that are ethically and beautifully crafted by hand, that add a sense of timeless charm and positivity to anyone's life. Looking through EKA's website, you'll surely find all the crochet things you'd ever need, from scarves and slipper socks to the most adorable mittens, booties, and knitted crowns! Gilly is all about the detail, and her mission is to make life feel as enjoyable as possible.
As much as she cares about quality and charm, Gilly has a heart for the earth, too. Environmental consciousness has been one of EKA's pillars since the very beginning, and Gilly's partnered with a non-profit organization focused on sustainable living in creating her collections! Within her brand, she's also constantly making little adjustments to leave as little harm on the earth as possible. After all, one of the perks of being a small business is being able to make these little changes that have big impact in the long run.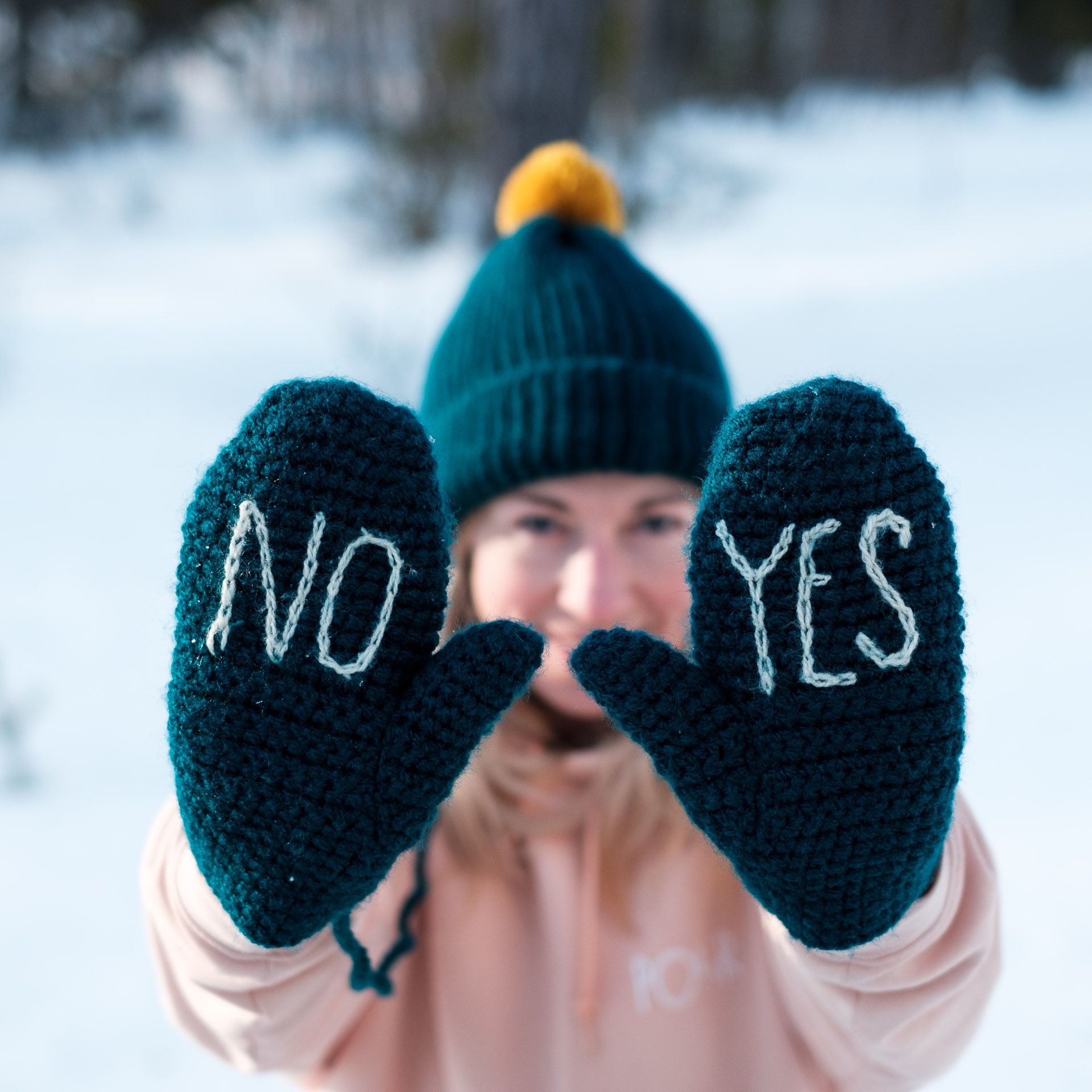 "That's what's great about being small, these changes aren't hard to make."
And one of those changes that Gilly's happy to make is switching to circular, environmentally-friendly packaging with noissue! She's also been able to upgrade her packaging and strengthen her branding at the same time with her one-of-a-kind noissue Stickers and Tissue paper, customized to fit her brand.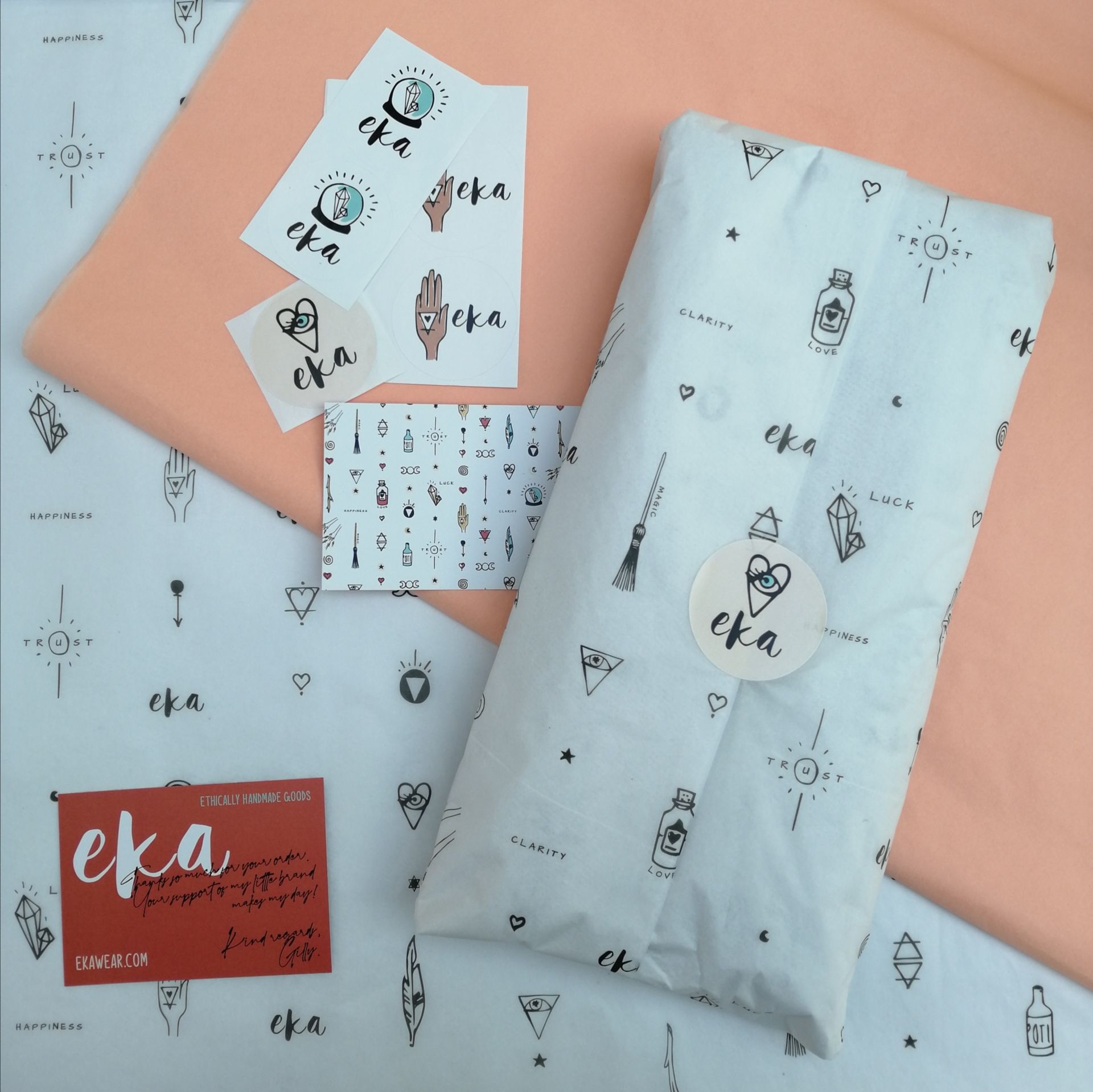 Beyond her upgraded packaging materials, Gilly's also happy to have joined the noissue Eco-Alliance to advance her environmental mission even further! In doing so, she's been able to contribute to environmental conservation efforts around the globe with her every order, something she was also happy to share with her customers. Joining the Eco-Alliance also allows Gilly to be right alongside other small businesses that also have eco-consciousness at the forefront, and work towards building a better future everyday!
For Gilly, sustainability is a work in progress and is something she continually works on improving everyday. In the near future, she hopes to be as low-impact as possible, and regularly updates her community via social media on her progress.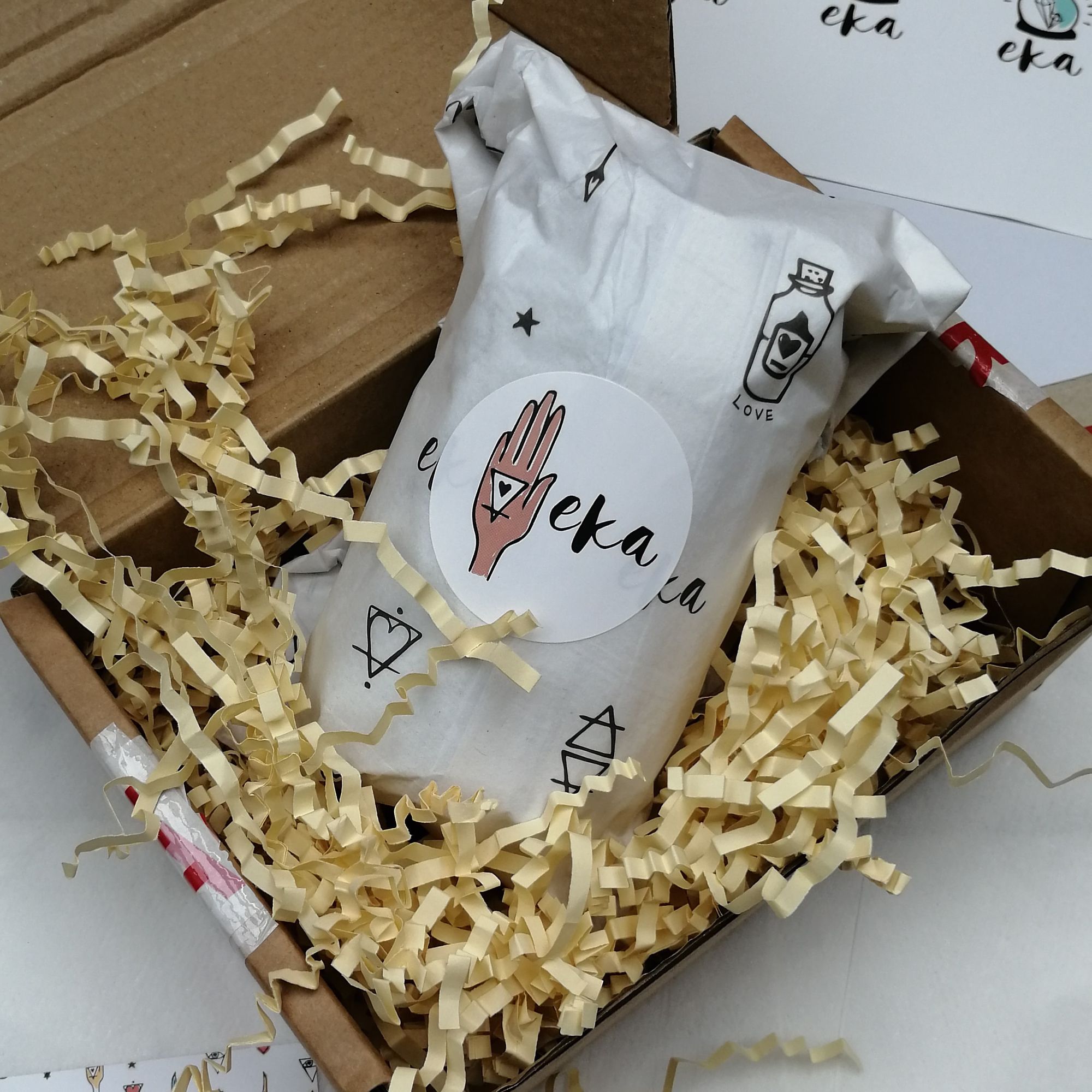 "I am constantly trying to improve, there are still so many ways I am changing and pushing towards a low impact brand in the future"
You won't find accessories with as much charm, and that's just one of the things that makes EKA special! From the knitted crowns that look straight out of a children's storybook to the mug cozies and coasters that are a perfect present for any occasion, EKA is all about creating positive experiences, and making people's lives feel a little brighter with every package! As a brand owner, Gilly isn't too concerned with being too "different" from other small businesses. Instead, she focuses on making each client feel special with every purchase through personal touches and top-tier customer care!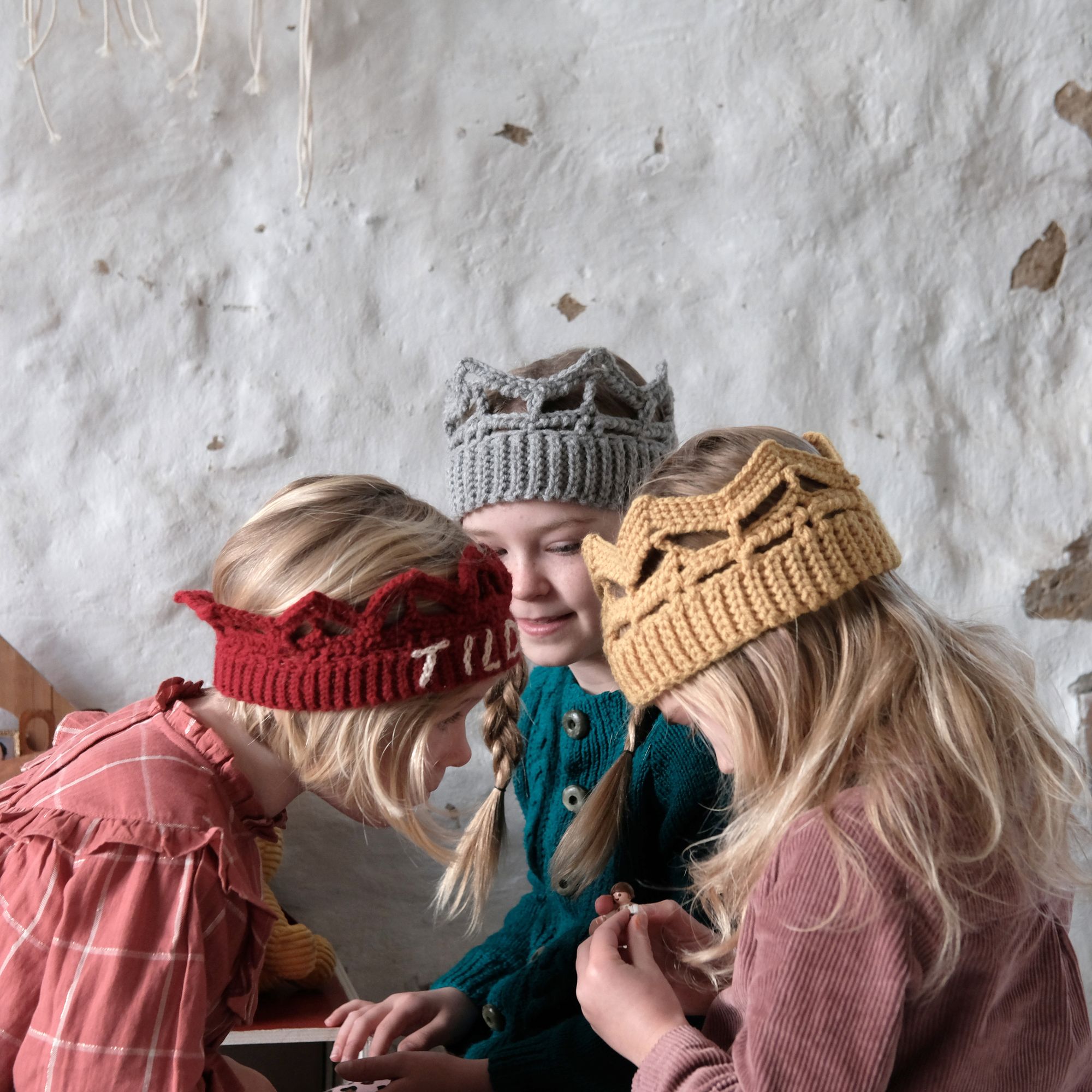 "I'm not just designing "things that sell". I genuinely want people's lives to feel brighter when they buy from me. I don't feel "apart from the others" with this but together with other like-minded brands I know I delight my customer with the personal touches and customer care I provide."
As a one-woman brand, it hasn't always been the easiest road to take, and Gilly lists burnout as her biggest challenge so far, alongside the usual stress of retail. Another factor she recognizes is that her products are predominantly winter-centric, so keeping sales consistent throughout the year has also been tricky! One thing that helps, though, is looking at the bigger picture — it helps her check in with herself and focus on her priorities for each season.
Her biggest piece of advice for those looking to start their own businesses? Flexibility and confidence! In particular, design things that you truly love, and have confidence that you have something that people will also want in their lives. Eventually, the love and passion you put into your craft will come across your customers, too!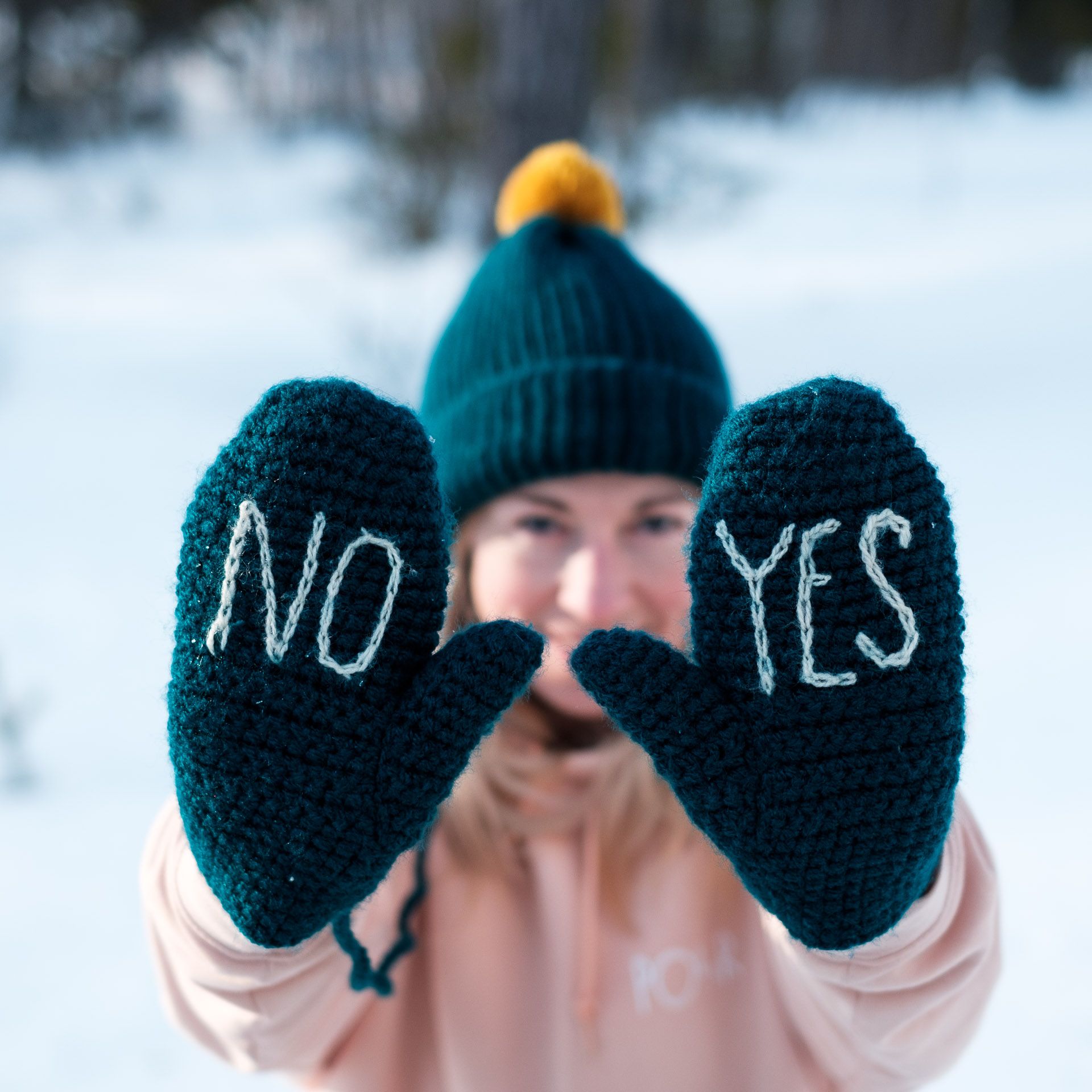 That's something that Gilly's done so far. And though it seems nearly impossible to even pick a favorite item from her shop, Gilly personally loves her crocheted flower-making kits — the perfect present for anyone who wants to try their hand at crocheting!
In the times we live in, anyone could use a little extra charm in their lives, no matter the season! And what better way to do that than with handmade crochet accessories that also have a heart for the planet?
---
Find more of EKA here:‌‌‌‌‌
‌‌‌‌‌‌‌‌
Website:‌ ekawear.com
Instagram: @ekawear
Like this story? Tell us yours! Share your brand story and love for your custom packaging and get a chance to be featured on the wrap! If you're a noissue customer and are interested, you can join the Eco-Alliance by clicking here and answering a few questions here.
Questions? Email us at ecoalliance@noissue.co