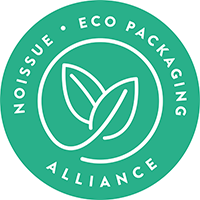 There's no denying the power of art and how it can instantly alter anyone's mood. Whether it's a traditional oil painting or a modern digital illustration, a piece of art can instantly set the vibe for any space.
For illustrator Eliott Bulpett, art is something they use to bring a smile to people's faces! Based in the UK, Eliott is a non-binary artist who recently finished honing their craft during their final year at university. Now, as a certified illustrator, Eliott has taken their first step towards a professional career in illustration, not in the traditional sense of joining a company, but by carving out a  unique path through their own illustration studio and online store!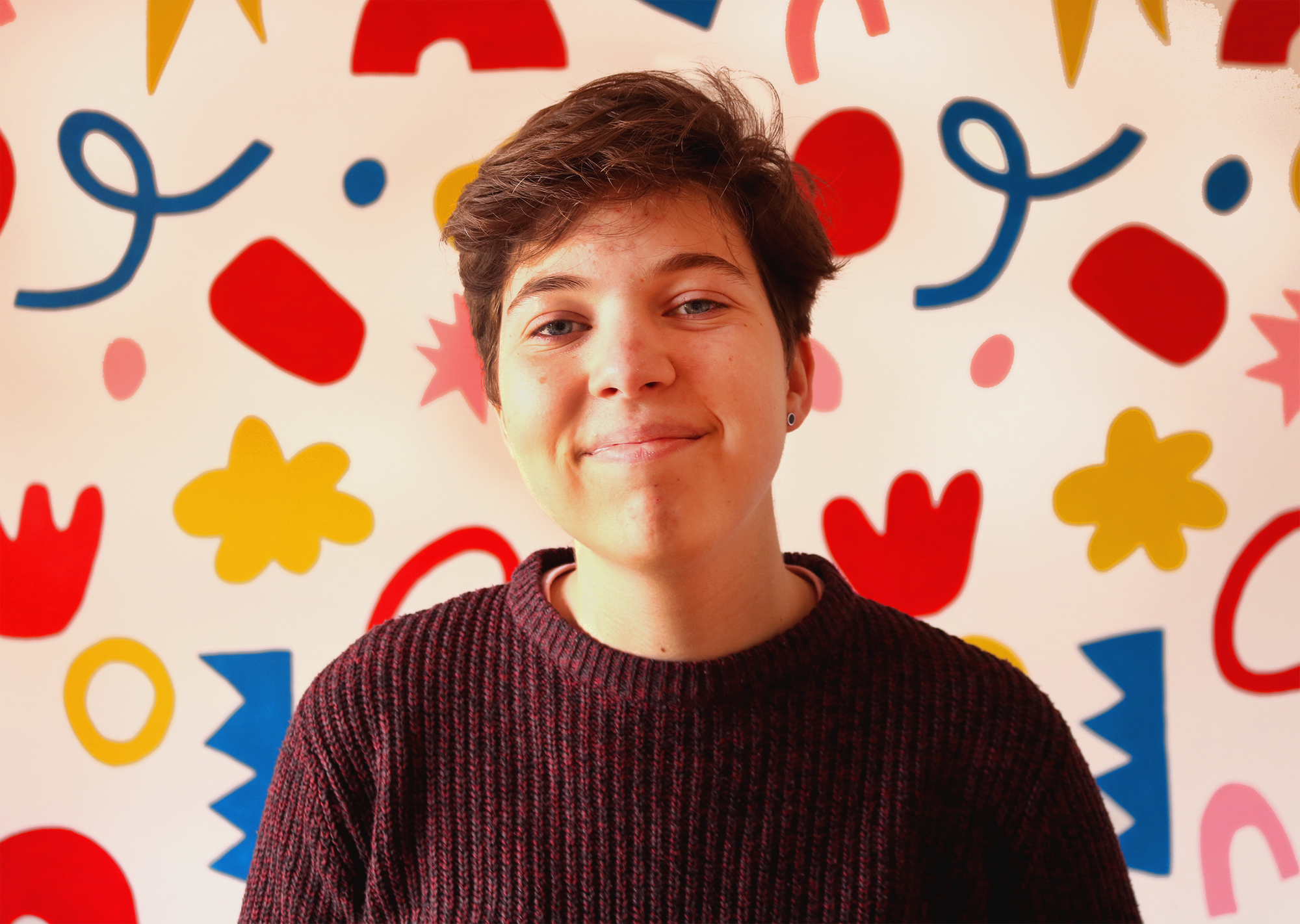 In looking through Eliott's online store, we'd be surprised if you didn't have a smile grow on your face instantly. From bright, vibrant colors to lively patterns and characters, Eliott's art is filled to the brim with a sense of pure joy and delight. This cheerful, positive branding is applied to a variety of handy items that customers can purchase, such as keychains, stickers, and pencil cases, as well as beautiful art prints.
It's no surprise then, that creating and sharing art has always been an integral part of Eliott's life from an early age — they've been making birthday cards for their family for as long as they can remember! In fact, gifting art to people and being able to share the things they make has always been very important to Eliott, which is why setting up their own shop was just the perfect thing to do.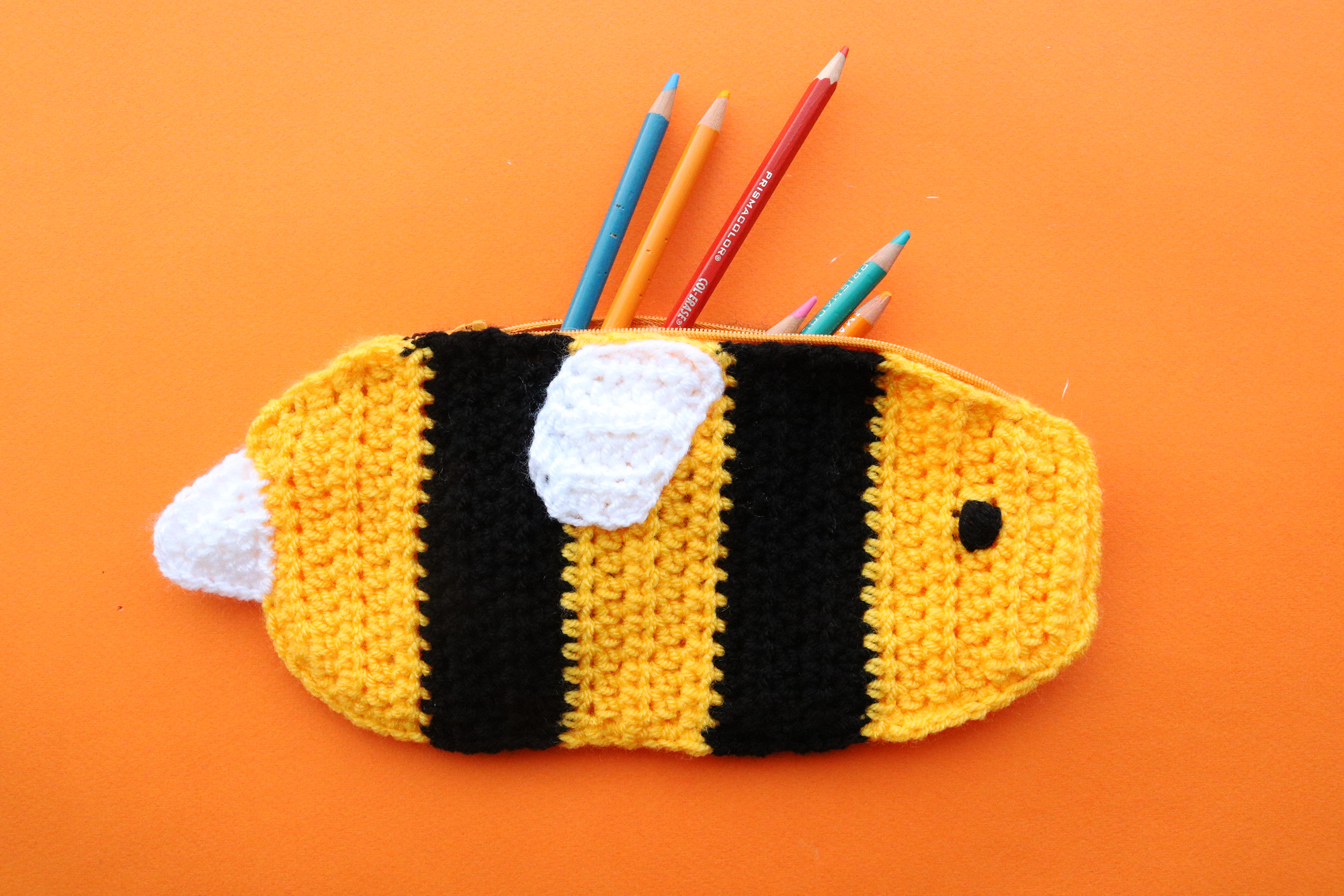 And with their own brand, Eliott's mission is a clear and simple one: to make colorful things for the people and the planet! They are on a mission to spread cheer and joy, and Eliott has made it a point to be as kind to the planet as possible, by incorporating sustainable practices into their business.
From the moment they first opened their store in 2018, sustainability has always been at the forefront for Eliott. They started out taking small steps in their sustainability journey, such as recycling packaging from their workplace, and sourcing biodegradable sleeves and recyclable materials wherever possible.
When it was time to take a bigger step in their sustainability journey, Eliott decided to make the switch to sustainable packaging with noissue! Tissue paper is something that they've always used in their packaging, but knowing that noissue Tissue is sustainably created as well as fully customizable was what led them to make the switch. In addition, joining the noissue Eco-Alliance also turned their sustainability efforts into a collective effort. They're able to share their values with their customers, as well as plant a tree with every order!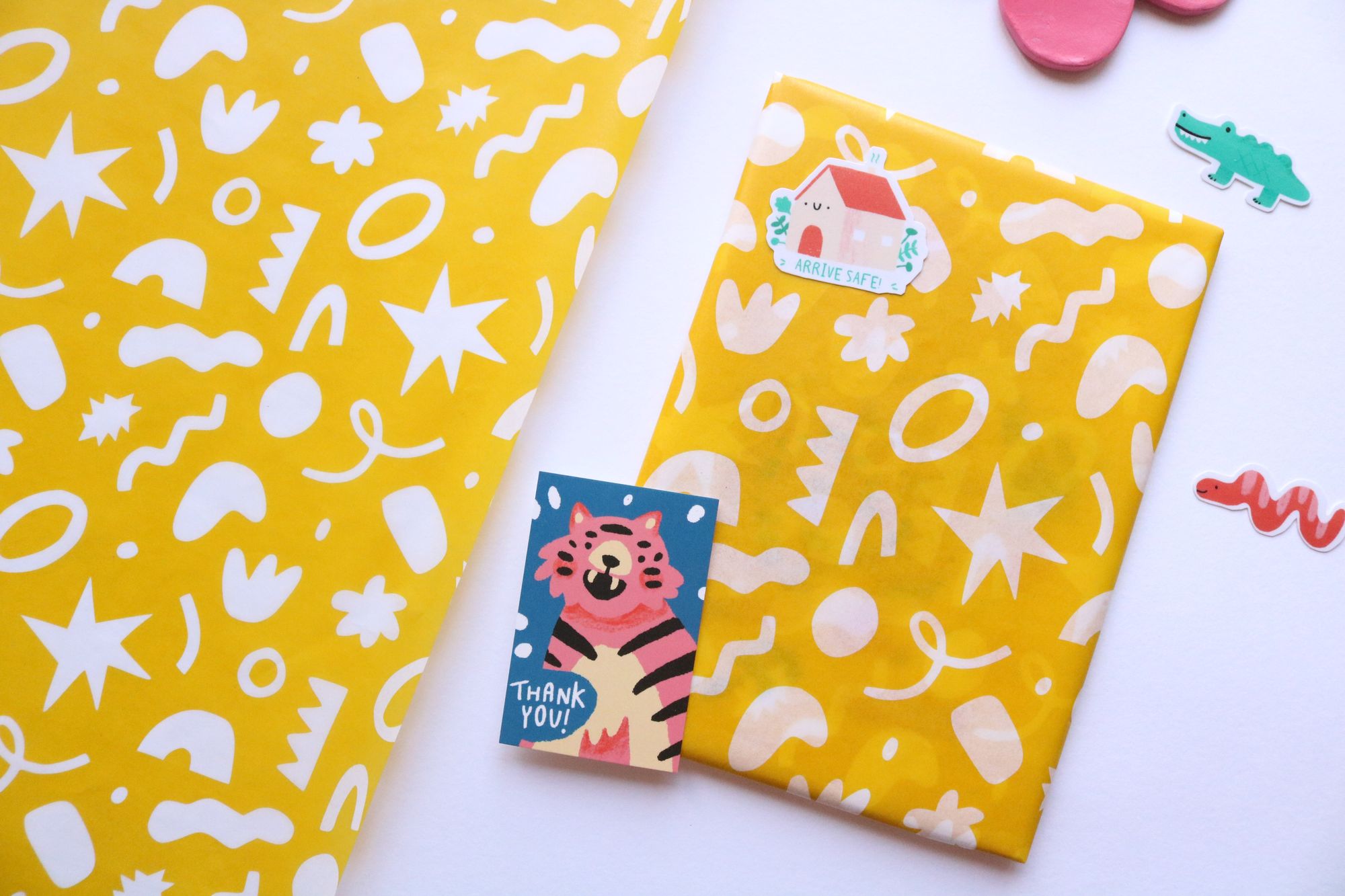 "Wanting to be a sustainable business and trying to do my bit for the environment is important and the Eco-Packaging Alliance helps communicate that to my customers too!"
Sharing the brand's sustainable values is something that Eliott is passionately active about. They've made a habit of including little notes in every order to guide customers on the proper recycling and disposal methods for their packaging.
Eliott's vibrant and dynamic illustrations are undeniably eye-catching enough on their own, but what also makes their art stand out is their belief that bright colors and concepts aren't just for kids, but for adults, too!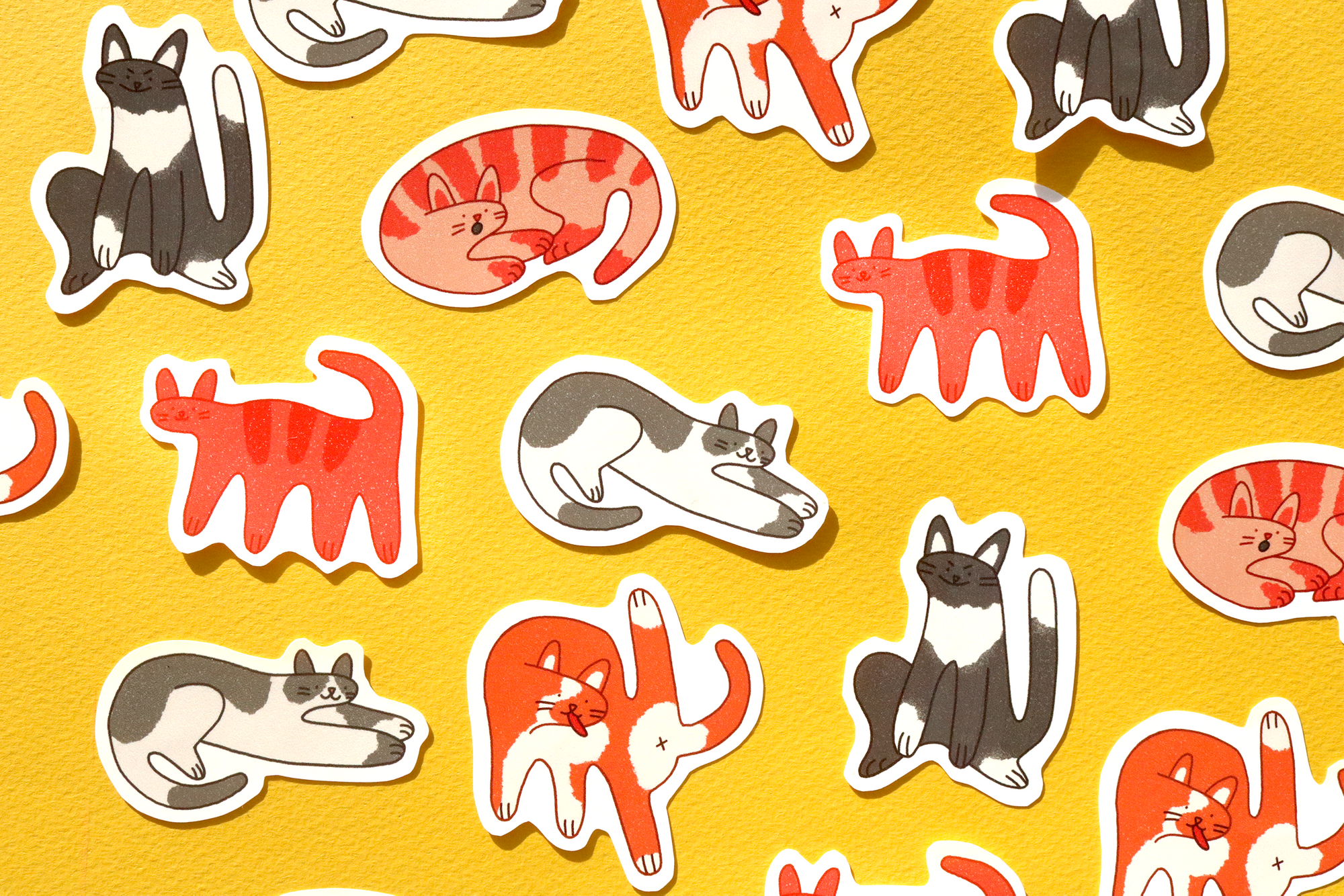 "So many fun designs and products in the world are aimed at children, but I think there are also lots of adults like me who enjoy this style of art."
Building your own design studio from the ground up is not an easy task, which is something Eliott certainly understands as they've been managing their store since they began university. Time management, as well as learning to market their products has been particularly challenging. But now as a full-time illustrator, they look forward to having more time to create and share fun things with a wider audience.
As for their advice to other budding artists and entrepreneurs, they wholeheartedly recommend testing the waters. It can take a little while to figure out what products and designs customers will respond to, so producing in small batches first can be helpful! They also emphasize the importance of consistent branding. It gives your business a much more professional look, which can sometimes be as simple as a well-designed logo and a color palette that flows well.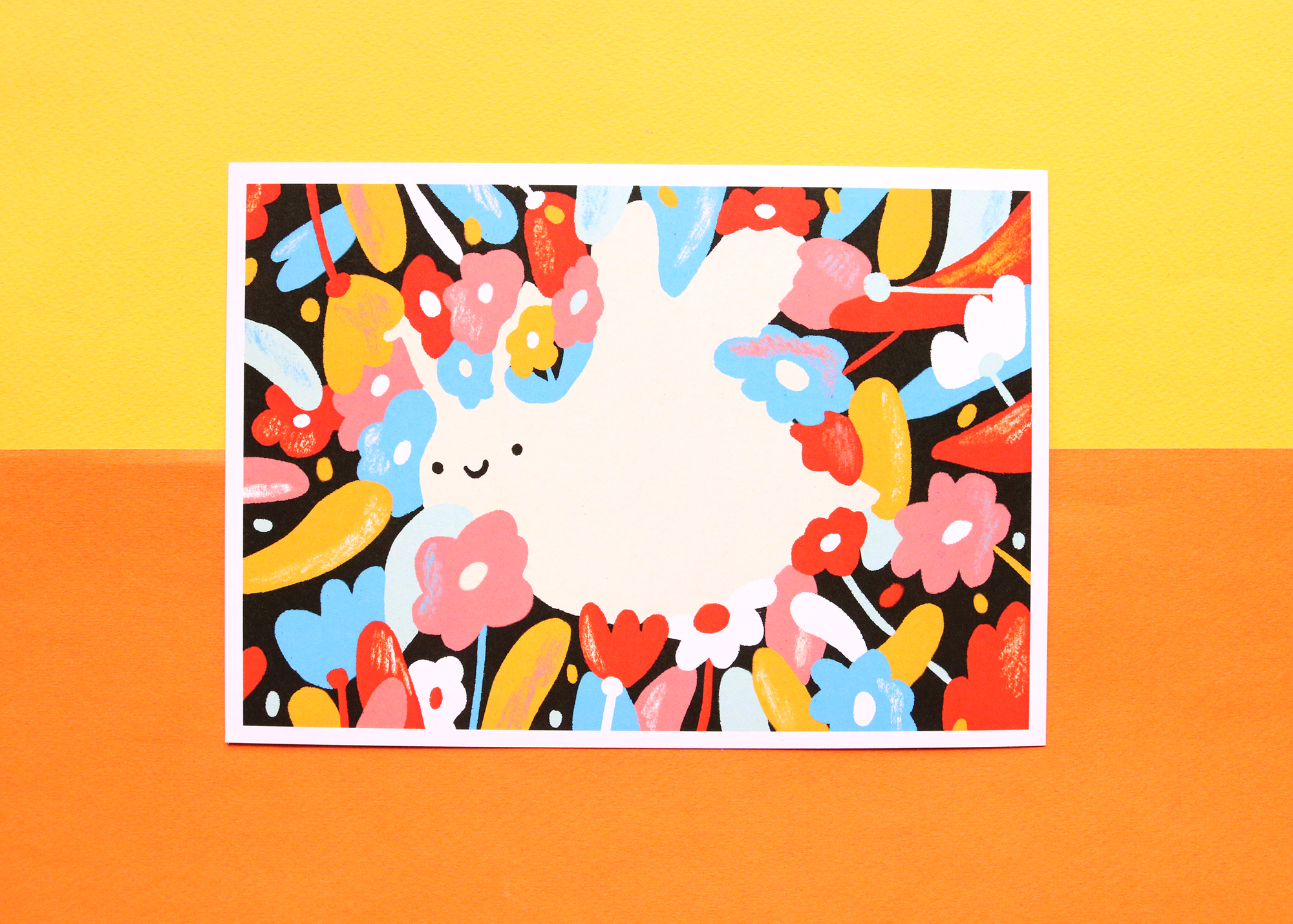 For artists, there are few things more fulfilling than passing on that creative legacy. And for Eliott, their favorite customer story so far was when a lady ordered a print for her young daughter's birthday. Her daughter had dreams of being an artist, too, so Eliott left her a custom note along with a doodle of her favorite animal! The print was her absolute favorite present, and made her birthday an extra special one. Eliott recalls this story happening around the very beginning of running their shop, and was one of their biggest motivators to keep going.
Spreading joy and creating a legacy that's both creative and sustainable? Eliott Bulpett's art is definitely something to smile about!
---
Find more of Eliott Bulpett here:‌‌‌‌
‌‌‌‌‌‌
Website: eliottbulpett.com‌
Instagram: @eliottbulpett
Like this story? Tell us yours! Share your brand story and love for your custom packaging and get a chance to be featured on the wrap! If you're a noissue customer and are interested, you can join the Eco-Alliance by clicking here and answering a few questions here.
Questions? Email us at ecoalliance@noissue.co.