Art is a powerful tool to express yourself and transport your viewers into a new world. Several artists have also used their craft to support their advocacies and amplify their voices over certain values. Self-taught painter, illustrator, and creator Priscilla Moreno aims to capture the beauty of her day-to-day life and invite her viewers into a world of high fashion, comedy, jazz, and elegant fragrances. Priscilla strongly believes in the importance of kindness and that making the effort to take care of our planet makes us not only kind to the Earth, but also to future generations.
Based in California, you could catch Priscilla working in her small studio space at her Long Beach home. As someone who grew up drawing and creating her own characters and their stories, art has always been Priscilla's dream career. Before she took the leap and went full-time, she was working at a breakfast cafe doing client work, paintings, solo shows, and more for eight years, which she describes as a wild ride. Priscilla discovered painting to be her passion and what she was meant to be doing for the rest of their life.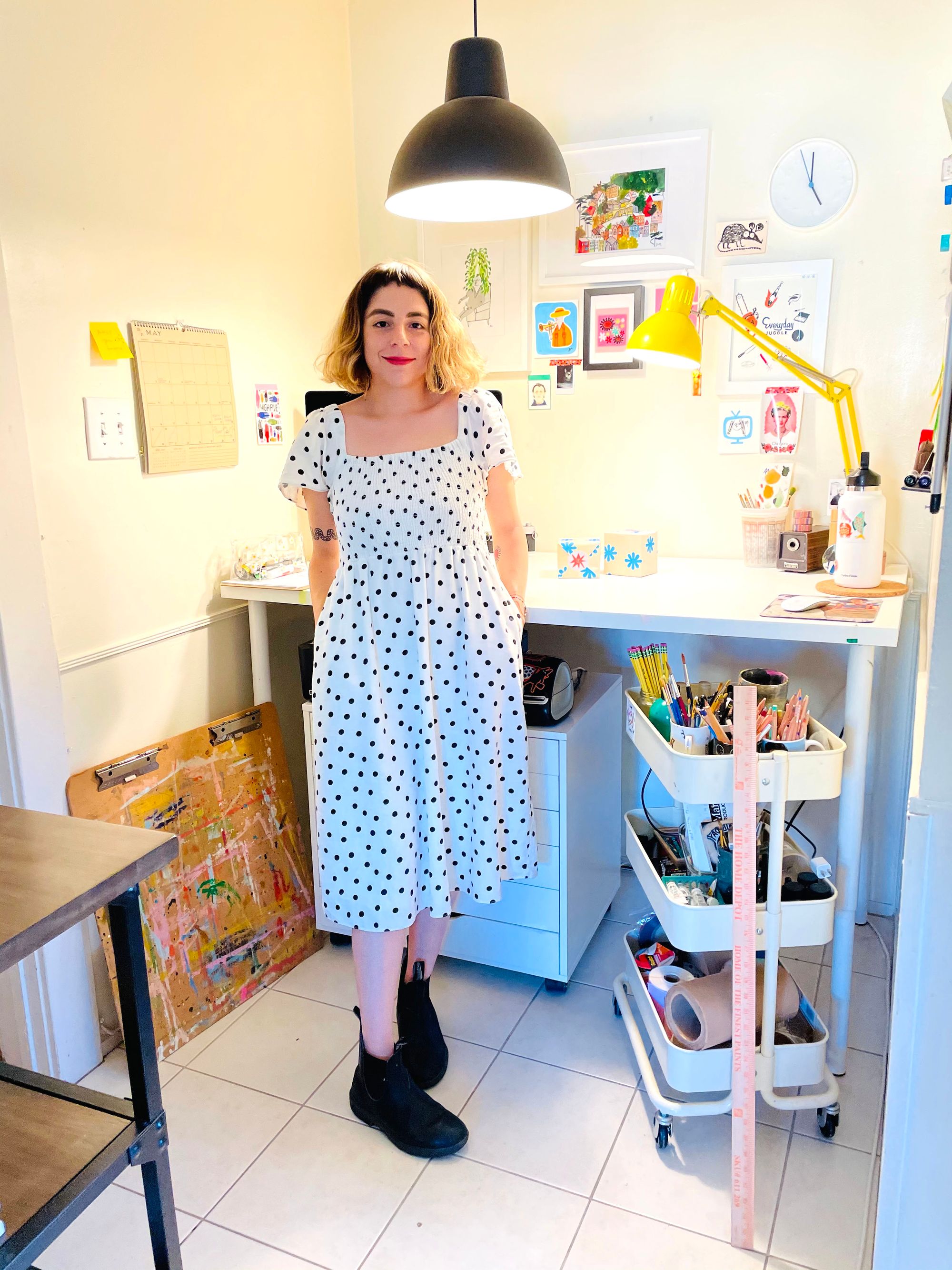 With her goal of creating a world with her art, she wants her viewers to feel happy and feel like they've stepped into a place of jazz, high fashion, and vintage vibes. Priscilla believes that being a nice person to other people and the environment is very essential for both the Earth and our future generations. She started by making small, intentional, and changes like packing her orders in recycled packaging products from noissue instead of supplies made from fossil-based or non-biodegradable plastic.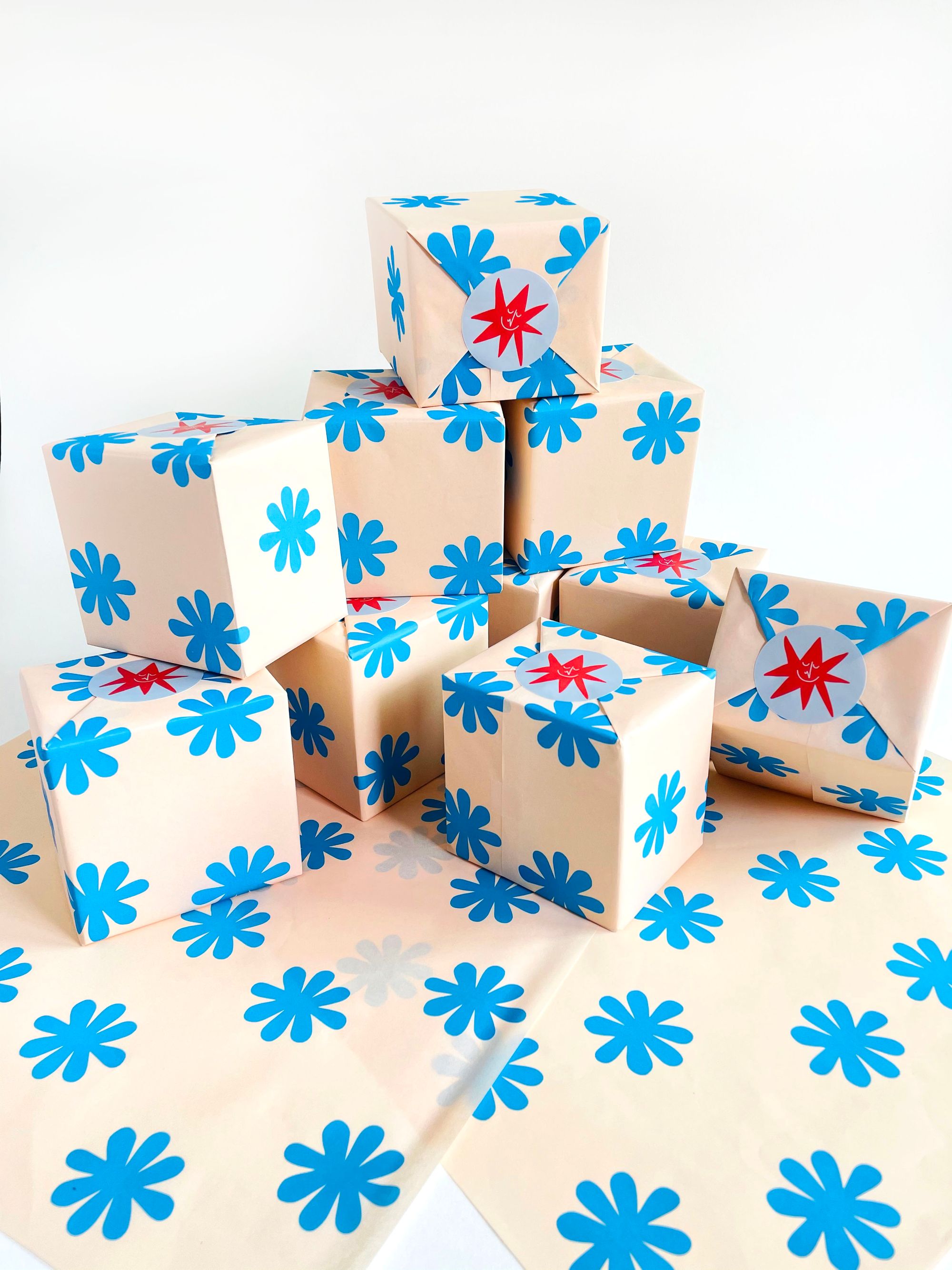 As time passed, Priscilla became more aware of the shipping supplies and products she needed to package her art. She tried to make positive eco-conscious choices and recently began experimenting with packing her prints in plastic-free containers and shipping them in earth-friendly mailers!
Priscilla felt good about packing her orders in compostable and recyclable noissue Tissue and joining the Eco-Alliance — a global community of businesses that allows you to plant a tree for every order placed with noissue — because she knew that these small steps would help our future generations.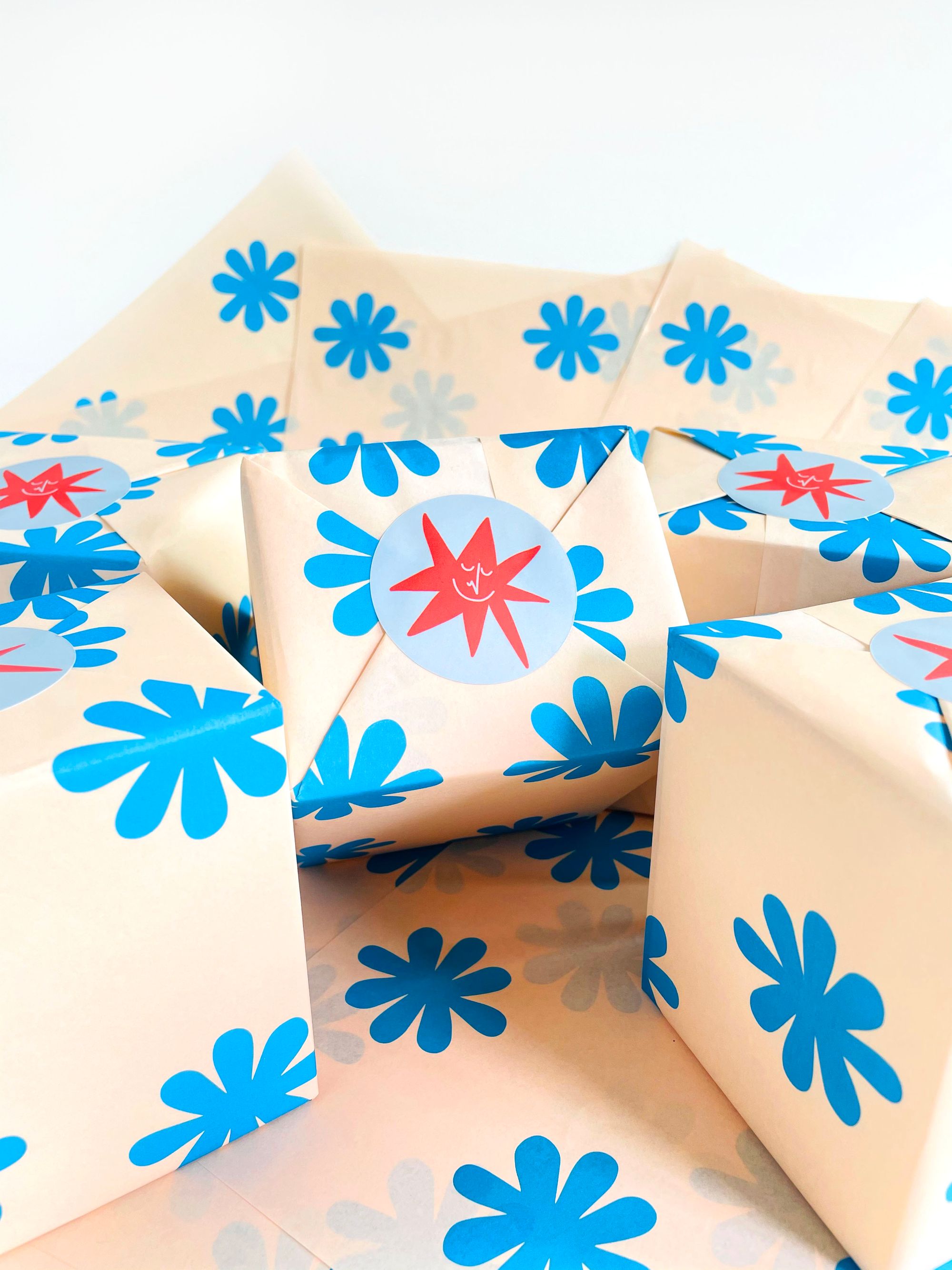 "What better way to start than by practicing sustainable choices in my small business as an artist? My art means the world to me, and the planet means a lot to me so both go hand in hand."
Through her years of experience, Priscilla was able to practice with different mediums, but creating art with her hands such as painting is her all-time favorite. She loves selling her original paintings to people because of the connections she's built with those artworks. Each piece was created with a story in mind and it makes Priscilla happy to send it off to where it can inspire and cheer up someone else.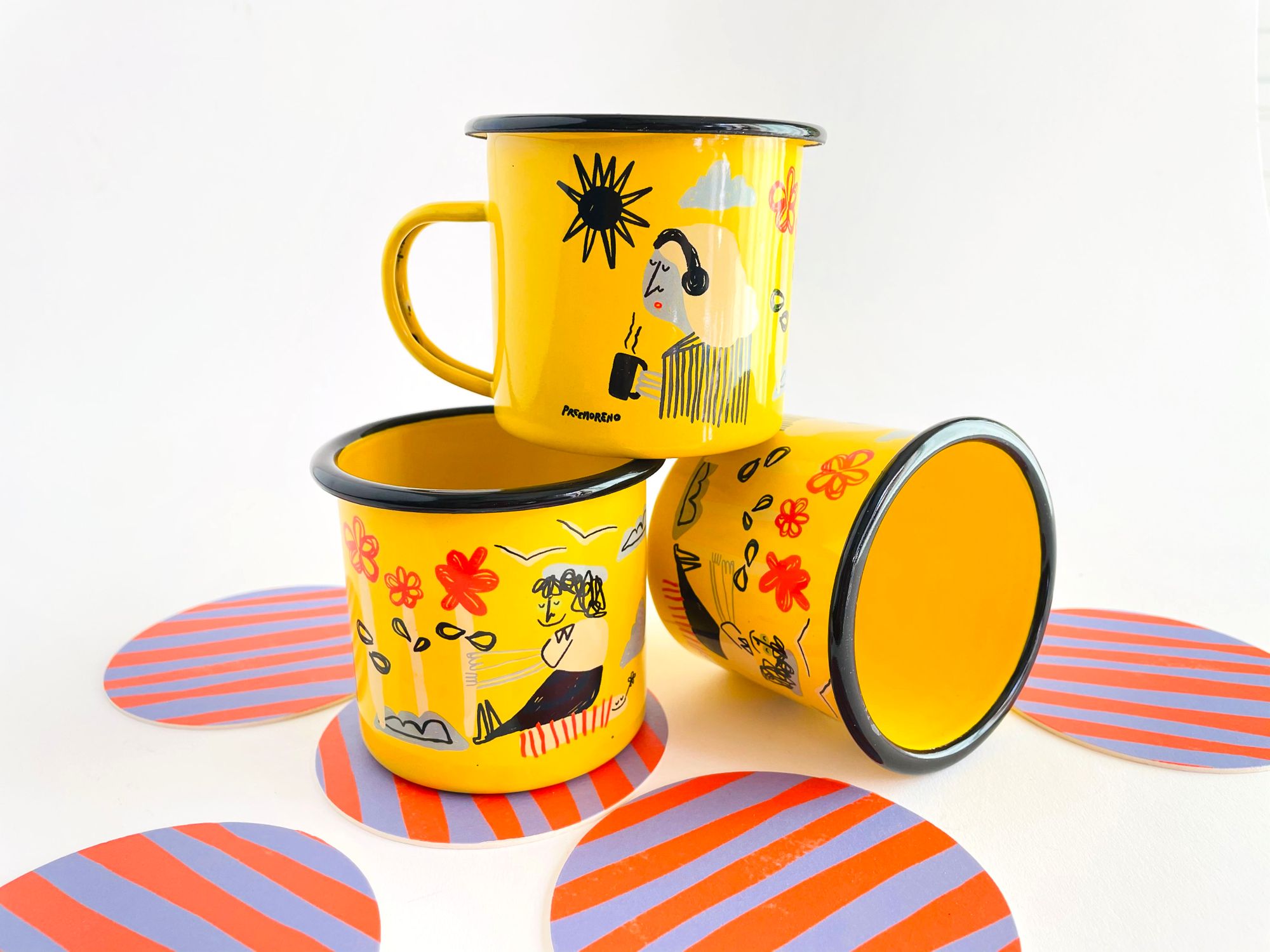 Priscilla has always been genuinely bringing her imagination to life in her paintings since the moment she started taking her art seriously. She noticed that her artworks may have grown irrelevant to the trends and the styles of those around her, but that didn't stop her from pursuing her passion. This was a huge learning experience for her and it taught her to listen to her own creativity and not to paint because of what others might think. She advises other artists to think the same as you'll never know where your true imagination will take you if you don't give it a chance.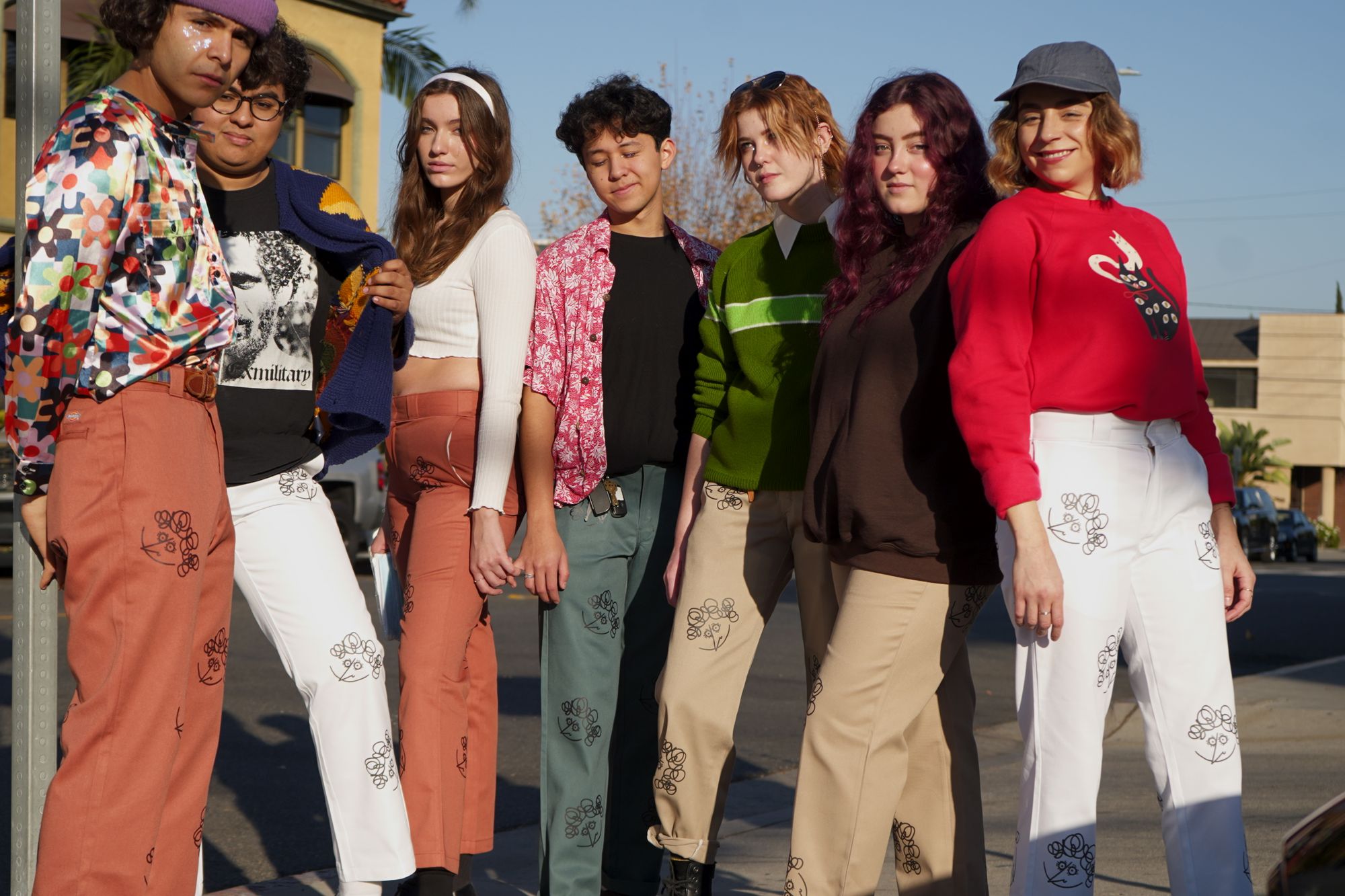 Managing a business as an artist and creator is full of challenges, and Priscilla sees these as her motivation to push even harder and to go all in. Her imagination and personal style are huge parts of her small business and brand so discipline is key! It's important to set a schedule that fits your creative process in order to accomplish multiple projects in time. There will be tendencies for you to set high expectations of projects and end up setting yourself up for disappointment when it doesn't go according to plan. Priscilla advises to look past this and keep trying because you'll know you'd want to! And who knows, the project that you think didn't go well might be seen as one of your best by others.
You don't have to follow rules, trends, or what other artists say. Take it easy on yourself and be true to what your imagination is telling you. You'd be surprised with the results that hard work could bring!
---
Find more of Priscilla Moreno here:‌‌‌‌‌‌
‌‌‌‌‌‌‌‌‌‌
‌‌Website: priscillamoreno.com‌‌‌
‌‌Instagram: @preemoreno
Like this story? Tell us yours! Share your brand story and love for your custom packaging and get a chance to be featured on the wrap! If you're a noissue customer and are interested, you can join the Eco-Alliance by clicking here and answering a few questions here.
Questions? Email us at ecoalliance@noissue.co.