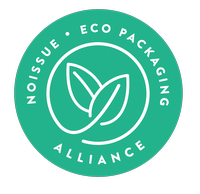 It's high time we recognize that bees play a vital role in conserving our environment. The buzzy creatures we find at our backyards are pollinators, and having them gone would be our loss. This is why Australia-based business-owner Emily Mikschi continues to fight for them through influencing those around her with her bee-centered business Embody Bee.
"I educate children and adults alike, guiding them toward natural beekeeping methods with my small business, Embody Bee. I keep bees, sell handmade bee products, use a healing modality using products from the hive called apitherapy, safely rehome bees, and run creative bee-oriented workshops. The name for my business is intended to be taken quite literally. It is an invitation to embody the bee. Plus, my name is Emily! I live in the beautiful small town of Eskdale in the Mitta Mitta Valley in Victoria, Australia with my beautiful 2-year-old daughter. I am slowly planting out an abundance of flowers turning my property into a bee sanctuary.
For me, beekeeping is much more than a way to procure honey or even a way to help the planet; bees are sacred beings, connected intrinsically to love, and I gaze at them in awe as they pollinate the earth."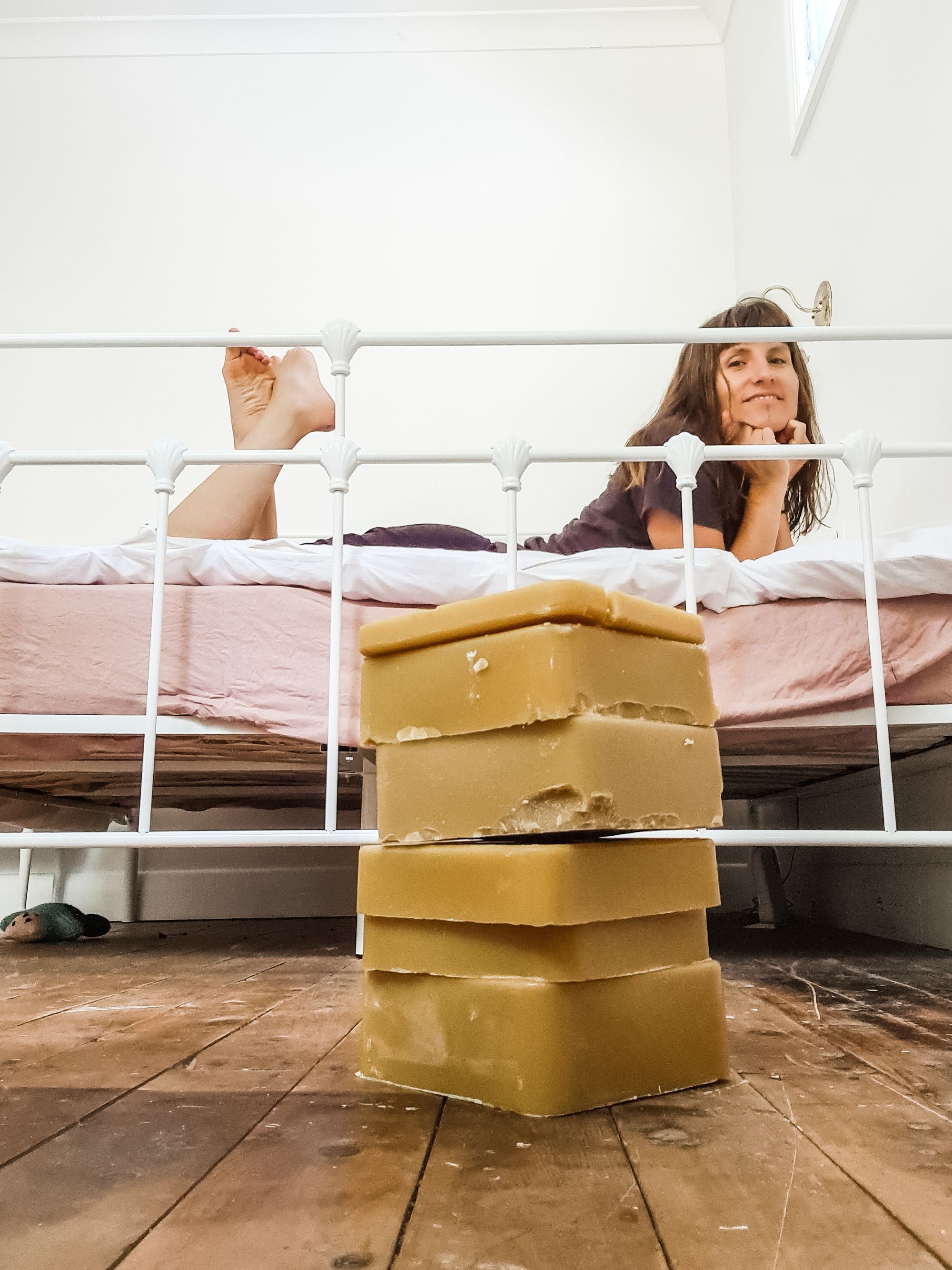 Conventional beekeeping methods involve invasive manipulation of bees that maximize their production of honey. These include chemical treatments that harm the bees and are frankly unsustainable. From learning natural beekeeping methods with social enterprise Save the Bees Australia to making her own products out of beeswax, Emily sees bees as more than a source of honey and continues to fight for a bee-centered method of keeping them.
"About five years ago, Simon who runs Save the Bees Australia (a social enterprise that is a voice for the bees, saves bees from extermination, and stands up against chemical use and dodgy honey processing and labeling) was in a court case with the biggest honey corporation in the world for years. I wrote him a manifesto, and I got offered an opportunity to come, live in, and learn beekeeping. From this moment on, my life was all living, working, and dreaming the bee.
As I was helping him harvest honey, I noticed that Simon was not utilizing its byproduct which is beeswax. So I began to experiment with all the things I could make with beeswax and fell in love with the process along the way. I shared what I was doing online, and soon after, I had people asking if they could purchase them from me. It has only been the last two years that Embody Bee began. It never felt like work, but just a natural extension of me because this is truly what I love to do. In this short time, I managed to save up a deposit to buy my own house to have the freedom to begin my next big vision."
When it comes to making an impact to society, Emily encourages people to start small and at home, like getting into gardening, especially during this pandemic.
"I think every day, people at home are doing the most important creative work at the moment. The little choices we make and things we do day to day make a BIG difference to the greater whole. The global pandemic has been terrible, but I've been so happy to see this new movement of people planting gardens and taking back their power to grow their food because of economic uncertainty. Go and get your hands dirty and let your feet feel the touch of the earth!"
Emily has so much passion for the bees that she made it her mission to save them by creating an awareness of their importance to our environment through her ethical livelihood.
"I intend to re-sacralize the bee, this is raw, ancient, loving, bodily, and simultaneously of this world and not. A human's relationship with bees stimulates all the senses and dips into a kind of consciousness that requires a special kind of intuitive connection to the natural world.
Here in the valley, I will begin to plant flowers and craft beautiful natural hives using alternative styles from all around the world. This year over winter, I will be having a beehive bed made inside my home (with the bees entrance outside). People will have the opportunity to come and lay on top of a live colony of bees, feel their vibration and inhale the healing hive air. I am also currently working on setting up Honey Lovers Cottage, a cozy BnB for couples looking for a romantic getaway. Here, they could light up the fireplace on a cozy winter's night, enjoy the outdoor bathtub, listen to the birds, gaze at the bees, and enjoy exploring the abundant surrounding nature."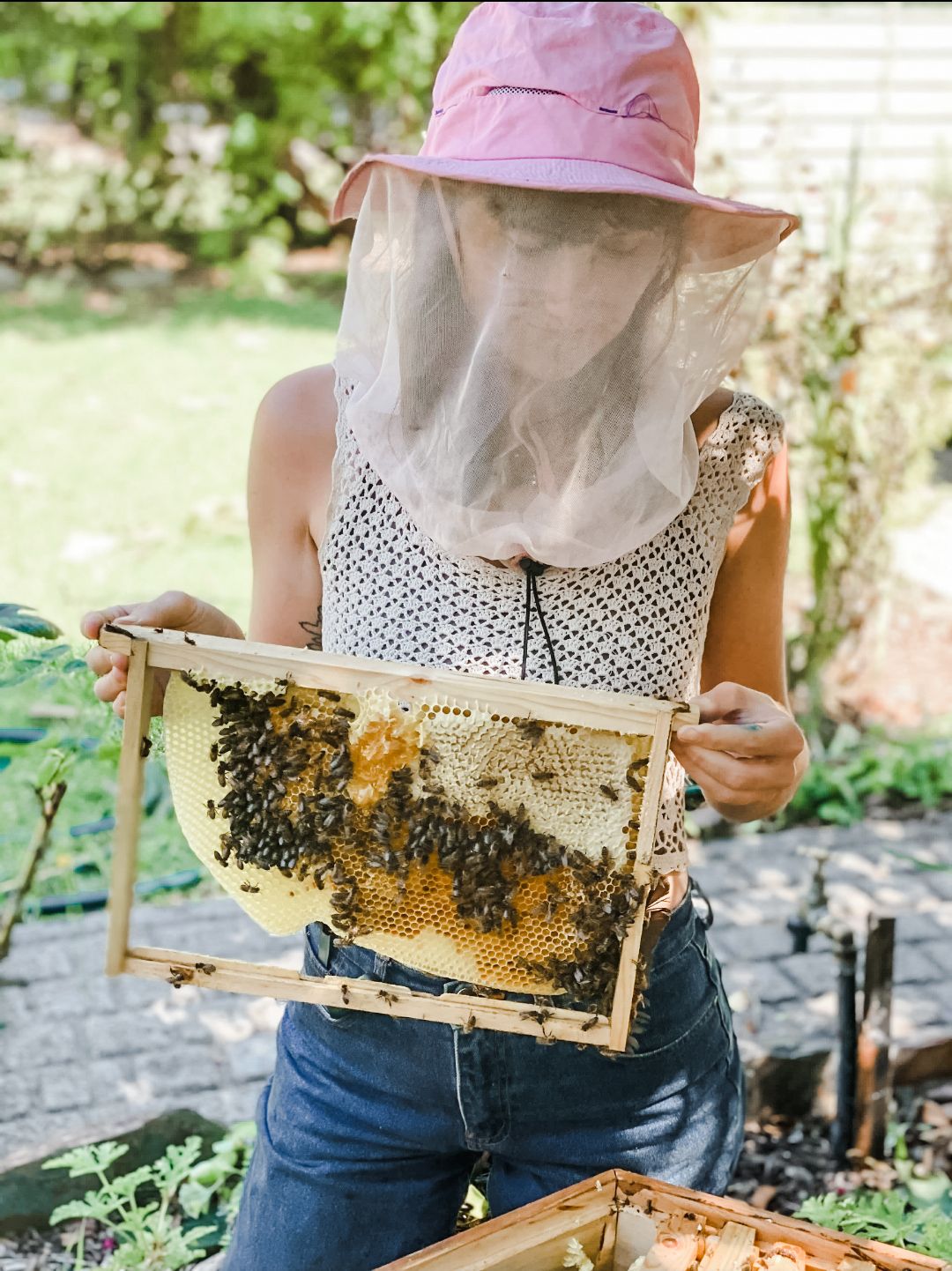 As a single mom and someone who was never a stranger to challenges, Emily cares for her 2-year-old daughter Olive, who doesn't attend daycare. While she's at the process of balancing her time with her daughter and her work, Emily involves Olive in what she does as much as she can at Embody Bee.
"Sometimes I end up late at night making products when my daughter Olive is sleeping. Markets and workshops can also be a challenge as I don't always have someone to mind my daughter as I am new to the community. She is my 'little helper.' I involve her in the process of most things I do. I let her fill jars and put stickers on. Olive even has her beekeeping suit and helps me with the hives. I try to create balance; I always make sure I leave time in the day to get outside with her to the creek, bushwalk, or bike ride. I only do one workshop a month. This is the same with markets, I enjoy doing them and I do not want to over-exhaust myself with putting energy outwards all the time, as I am very introverted. This is why selling online works so well for me."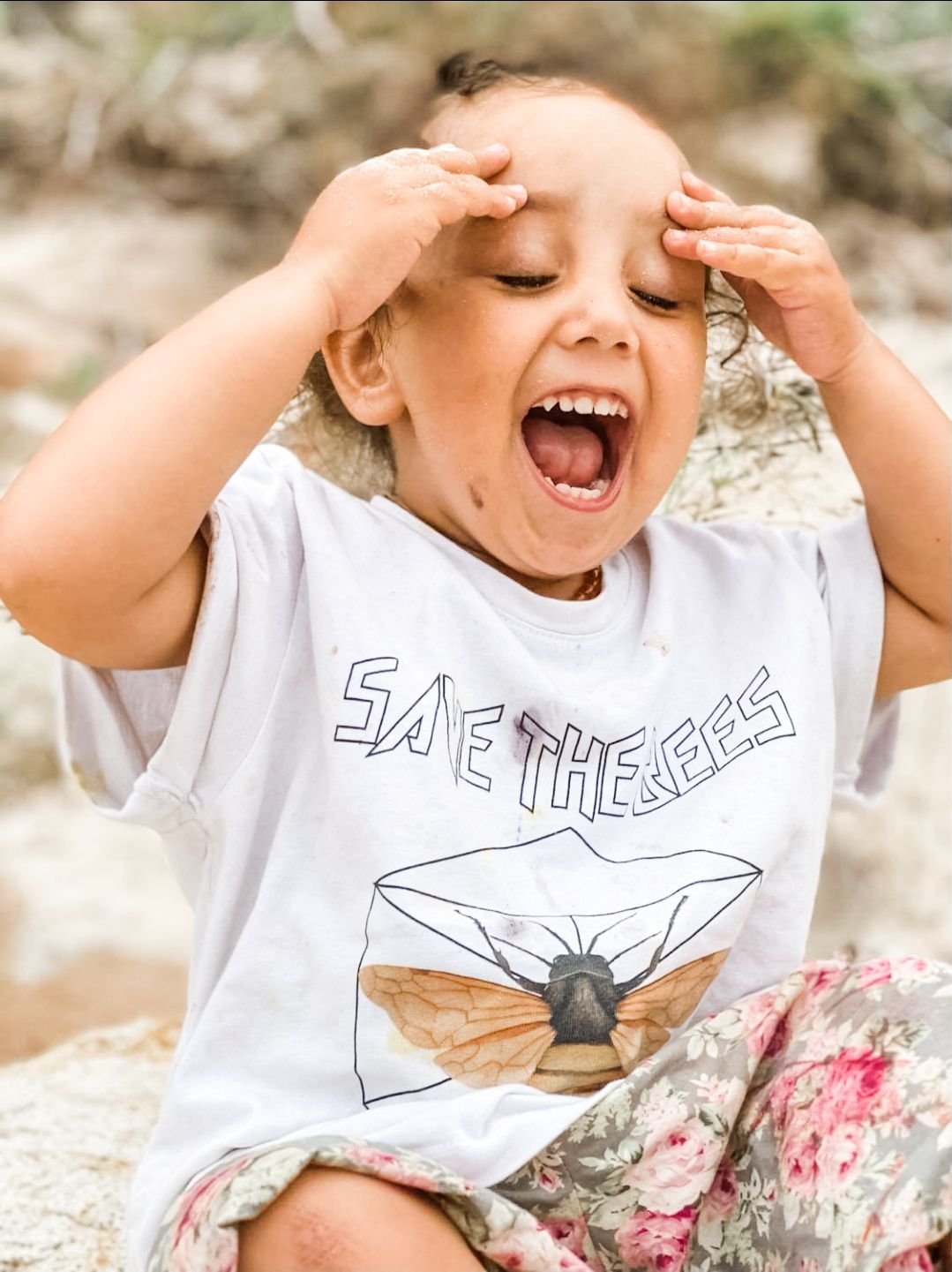 The entrepreneur advises anyone who wants to start a business to choose something that they are passionate about. She believes that doing so will have everything happen for you with greater ease.
"Think deeply about what you want to put out in the world and strive to find or create an ethical product. Think about the ENTIRE journey of every single ingredient before it gets to your hands. Is there a more local or sustainable way to do it? Don't forget to give back some of your profits to organizations you believe in."
When asked about what inspires her, she said, "The bees, the sun, and her flowers. I love sharing what I do and inspiring others. It fuels me! I truly believe that humans can move away from the commercial, industrial domination of keeping bees as they are really the ones that keep us. I strive to create a kind of mutual relationship with bees, a sort of sensual and spiritual love affair. I approach bees from a position of love and respect, and I hope that this approach is adopted more widely so that all forms of apiary center on symbiosis–a mutual and beneficial relationship between humans and the bees or, as I call them, sun beings."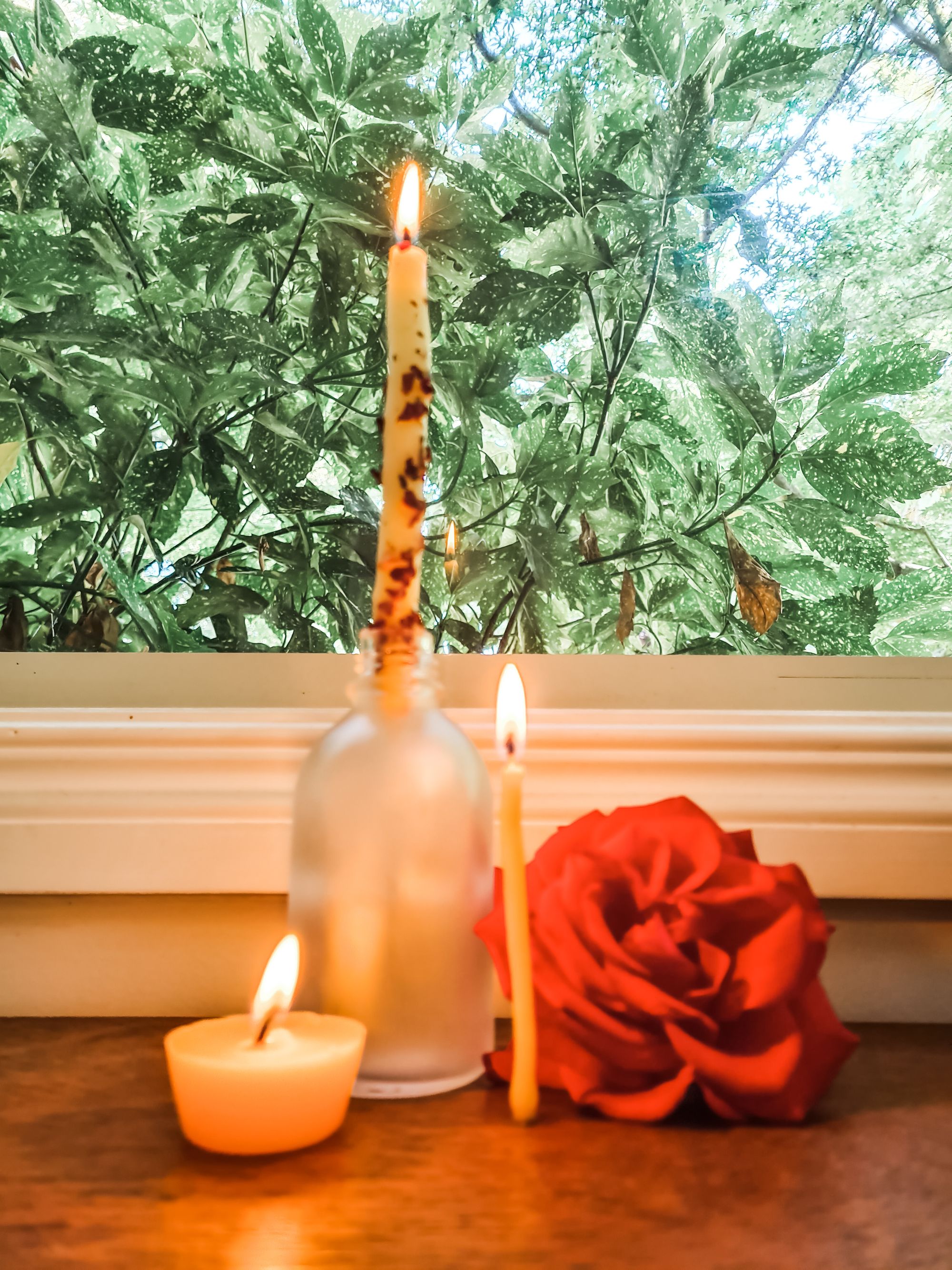 Among the items in her collection, Emily's personal fave is the Miracle Balm, a balm with over 30 uses with profits that go to Save the Bees Australia, while her favorite customer story is from the Magic Herb balm.

"My best customer story is probably from my Magic Herb balm. The woman who bought it wrote to me. She works with chemicals as a cleaner and has praised this balm for saving her hands. She has had acne since she was a teenager and said it is the first thing she has ever used to clear up her blemishes. I have had similar life-changing stories from this balm for eczema."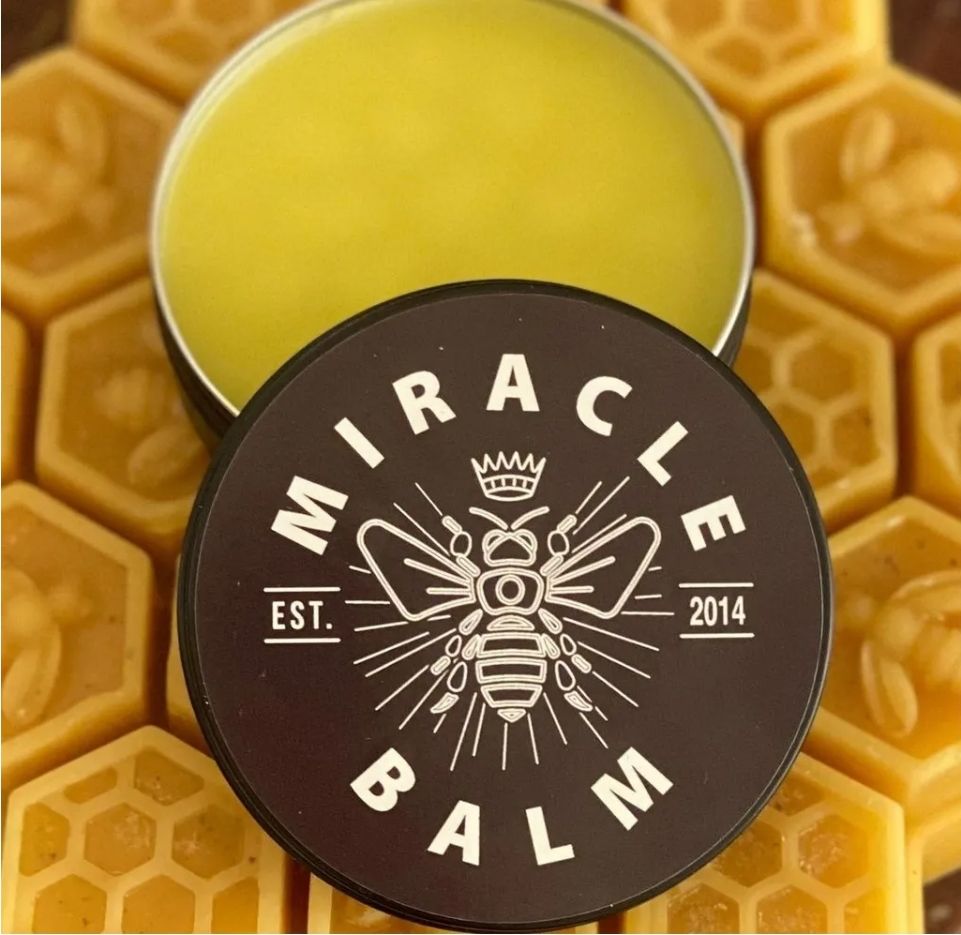 Compared to other bee products in the market, Emily cares deeply about every single ingredient. There are tons of risks if bee products aren't sourced naturally and ethically.
"For example, most propolis tinctures that you can buy in Australia, even with 'Made in Australia' on the label, will usually be made with imported Chinese propolis. Not only do you have no idea of the chemicals and syrups the bees most likely have been exposed to, but bee products like propolis and pollen also get irradiated when they enter the country. And if they haven't, then there is a high risk of serious bee diseases making their way into the country (we are lucky in Australia that we do not have the varroa mite here yet. A pest that could wipe out our entire beekeeping industry)."
Her business is deeply rooted to the needs of our ecosystem. And as a community of biological organisms, every aspect of it should be taken care of.
"Sustainability means that my business should not only be mindful of where things come from, but to make sure I add loving vibes to every product and make a positive change to someone's health and then the greater whole.
I am also striving to be more environmentally-friendly with my packaging. I have almost completely transitioned my products to the wonderful noissue biodegradable paper stickers using plant-based ink and glues. Almost everything I package is either tin or glass, and I send my products out in recycled paper-padded mailers. Even my business card is embedded with Australian native daisies, so it can be planted rather than discarded into landfills."
Her strong belief in taking care of our planet led her to opt for sustainable options for her business while choosing custom packaging designs to attract the customer's attention.
"I wanted to give my products my special touch. All labels and artwork are designed by me. My logo is the ancient Egyptian bee, which makes me feel like every product with this symbol is sacred. Having custom packaging has helped me to get into physical shops and stand out from other products."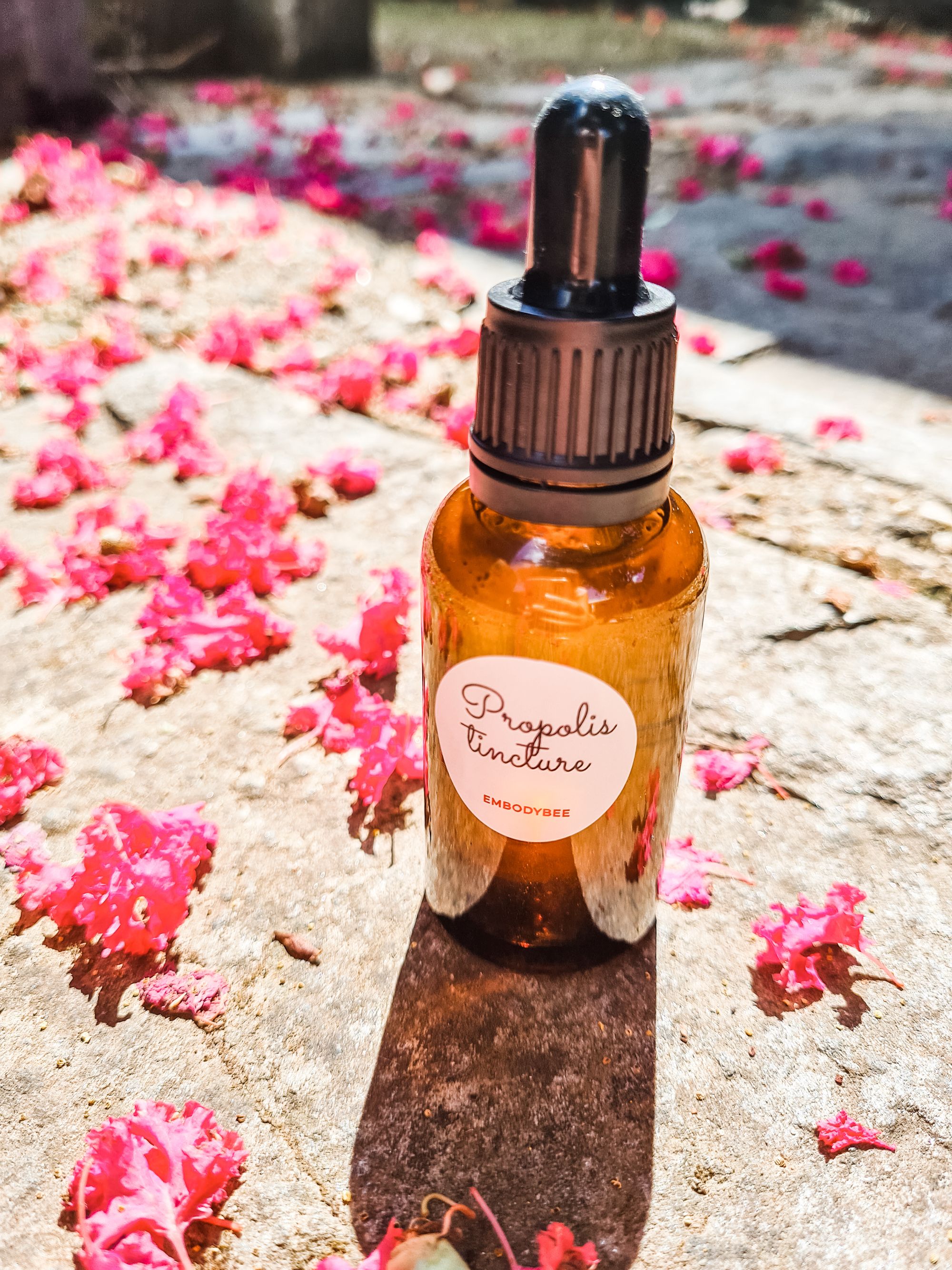 "I chose noissue because their website was simple and easy to use. Everything they make is high quality and breaks back down quicker (no petrol chemicals that take 1000 years to break down here!). They are a sustainable, ethical company that gives back to the earth. I have always been very pleased with their quick responses, amazing customer service, and how they redesign your work if the original file isn't right or at a resolution high enough. Thank you for the work you do, noissue, I am honored to be part of your Eco-Alliance."
Embody Bee fun fact:
"If the label was an animal, it would be the native Moroccan gazelle associated with femininity,  efficiency, consciousness, and grace."
---
Find more of Embody Bee here:
Website: www.embodybee.org
Instagram: @embodybee
Like this story? Tell us yours! Share your brand story and love for your custom packaging and get a chance to be featured on the wrap! If you're a noissue customer and are interested, you can join the Eco-Packaging Alliance by clicking here and answering a few questions here.
Questions? Email us at ecoalliance@noissue.co.