Clear your calendars and save the date: the events industry is back in full swing.
After the industry experiencing a hiatus in in-person events due to the international pandemic, there's cause for celebration again!
In 2021, events are back and better than ever before – and noissue is here to help. We've launched an Events Hub global events calendar to highlight the best events globally to our worldwide community of small businesses, entrepreneurs and makers.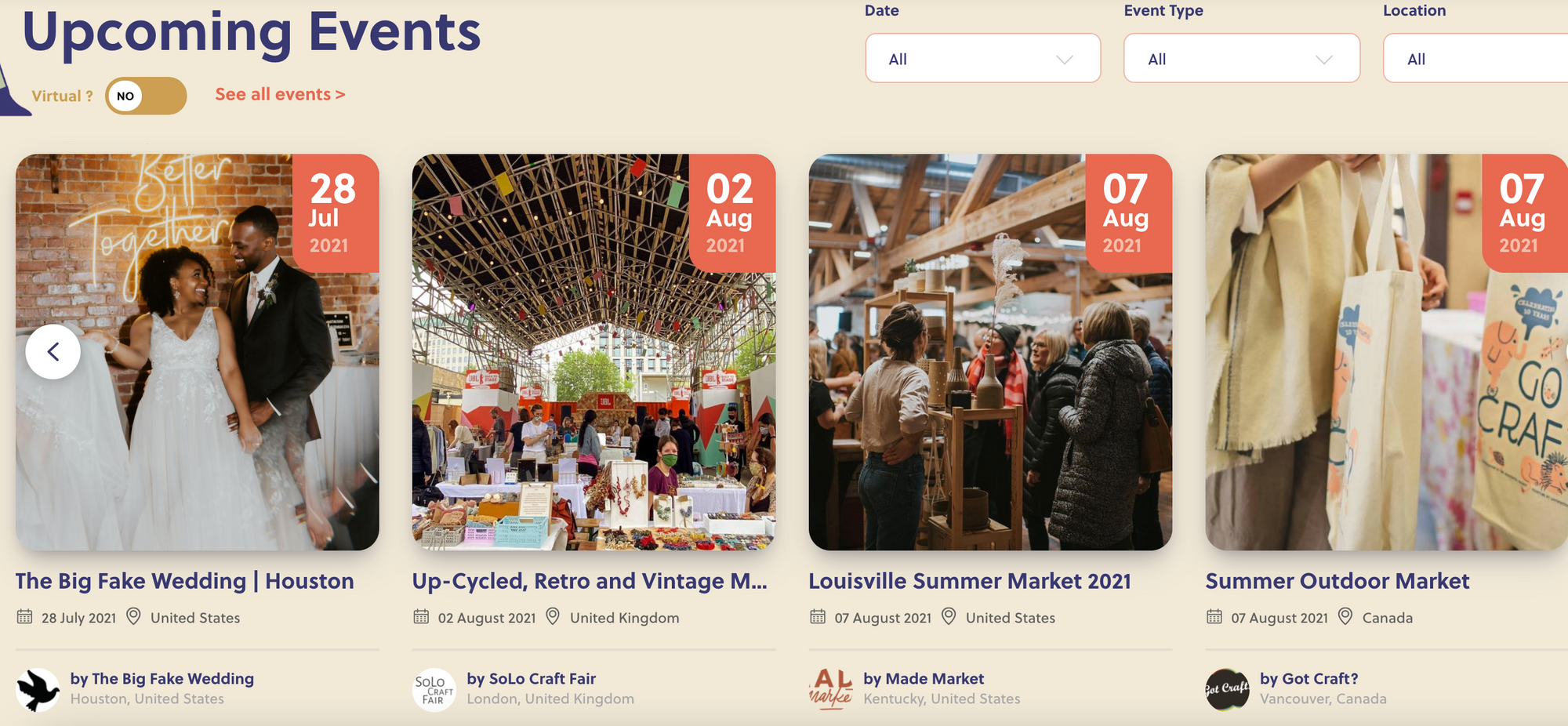 However, in-person events kicking off again means there must be precautions in place to protect people's safety in the face of Covid-19.
Our events community considers the safety of their attendees as paramount and have several measures in place to protect you.
Events such as Head West have hand sanitizing stations available, 6 foot booth distancing and face covers or masks are recommended for unvaccinated attendees and optional for vaccinated attendees. To find out further details, check out the websites of the events mentioned.
Ready to get the party started? Head here to check out the full Events Hub global events calendar, or check out our round-up below to see what's happening in your area.
1. Got Craft Summer Outdoor Market
When: 8th August, 2021
Where: Vancouver, Canada
What's happening: Got Craft? Is Vancouver's largest indie craft fair. This curated marketplace showcases the best in independent craft and design in the city, and its events are thoughtfully curated to create a one of a kind shopping experience.The event is free to attend and features a curated collection of the best independent craft and design by over 100 vendors selling jewelry, ceramics, artisan food and drink, plus more.  Its 2021 Summer Outdoor Market will be its first in-person event after a year of running virtual events!
Who's behind it: Got Craft? Is run by the husband and wife duo behind London Fields Shoppe.
Find out more: Head to the Got Craft? Website.
2. Made Market – Summer Markets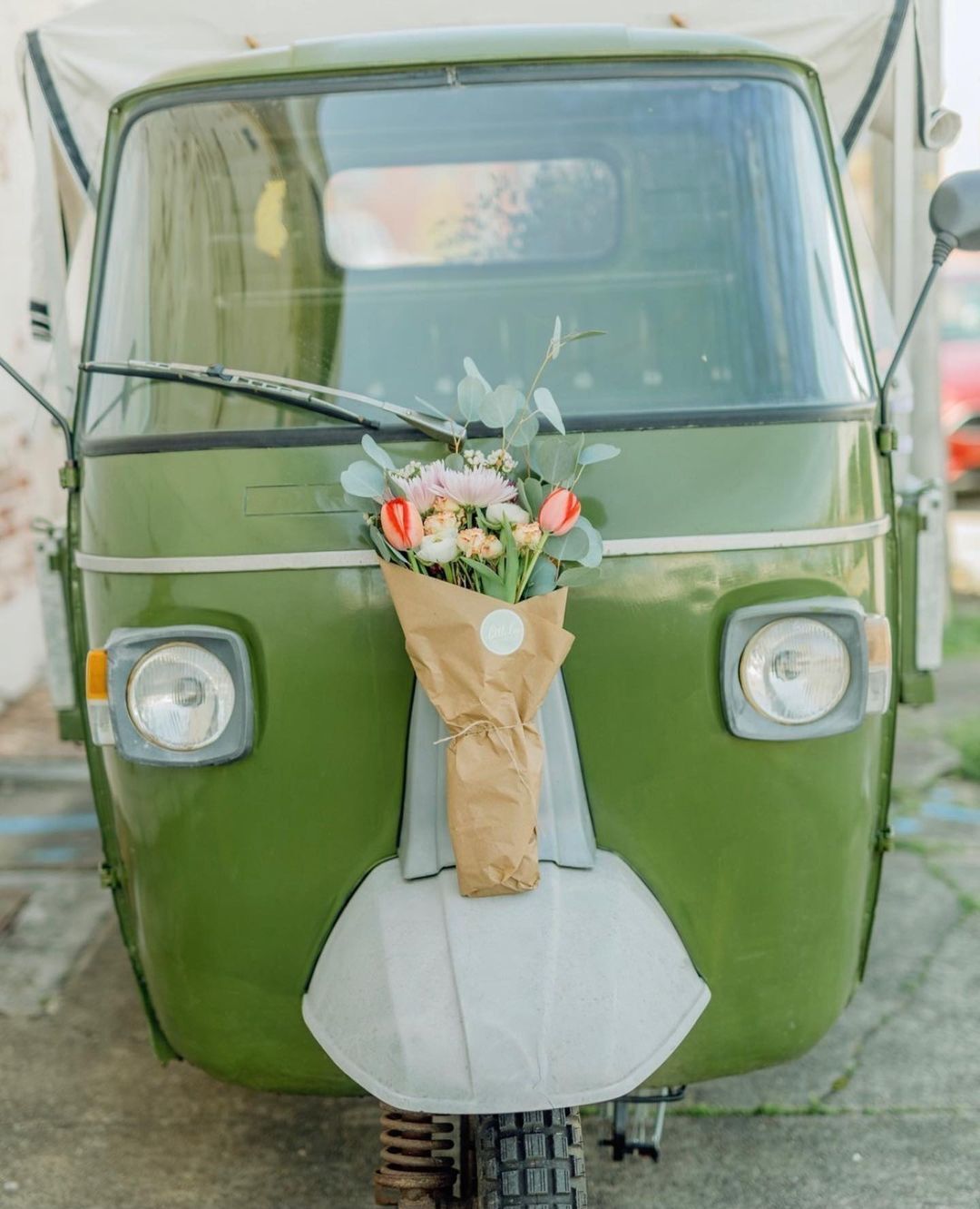 When: August 7th, 21st and 28th, 2021
Where: Louisville, Birmingham and Grand Rapids, USA.
What's happening: Made Markets feature local vendors producing unique, handmade items that are screened and selected by the Made Market team. This means every item on sale is high quality and on trend, showcasing the best of the local maker community. You can expect to find art prints, clothing, jewelry and accessories, food and drink, home and living and much, much more! Check out Made Market in Louisville on 7 August, Birmingham on 21 August and Grand Rapids on 28 August.
Who's behind it: Al and Mike Barker are the founders of Made Market and are passionate makers themselves.
Find out more: Check out Made Market's website.
3. The Big Fake Wedding
When: 12th August, 2021
Where: Orange County, California, USA.
What's happening: The Big Fake Wedding is a bridal show alternative that includes meaningful vow renewals, light bites and a reception. This fun event is intended for engaged couples to experience and shop with local boutique vendors and form connections for their special day before they make any investment. Part inspiration, part guide to finding trusted wedding vendors, and part reminder of what's to come after a wedding (a marriage) this event is a celebration of love like no other! Vendors at the Orange County event include Ceremony, Glittery Bride, Inspired By This and more.
Who's behind it: Jennifer Ammons is the founder of the Big Fake Wedding.
Find out more: Check out the Big Fake Wedding's website.
4. Head West Marketplace
When: 14th August, 2021
Where: Sebastopol, California, USA.
What's happening: Head West is an outdoor retail marketplace that brings together the ideals of the modern maker with the spirit of a traveling vagabond. This market provides a platform for both emerging and established brands to connect with customers in person and goods on sale include everything from hand-made ceramics, premium leather goods and locally sourced vintage. Each marketplace is carefully curated to reflect the craft, quality and skills of the local community. For some of the best makers, crafters, artists, designers and small business entrepreneurs on offer, go West!
Who's behind it: Jimmy Brower is the founder of Head West.
Find out more: Check out Head West's website.
5. Wild Hearts Wedding Fair
When: 29th August, 2021
Where: Auckland, New Zealand
What's happening: Wild Hearts Wedding Fair is the most talked about wedding event in New Zealand. This event breaks down the walls between weddings and fashion to connect engaged couples with leading bridal and luxury fashion designers, photographers, designers, menswear brands, beauty and more. This incredible event being held in Auckland includes live music, industry Q&A sessions, mini floral workshops, pop up shops and a beautiful selection of local wine and food. Planning your wedding should be a beautiful, carefree experience, which is exactly what Wild Hearts captures.
Who's behind it: Samantha Gerard is the founder and director of Wild Hearts Wedding Fairs.
Find out more: Check out Wild Hearts Wedding Fair's website.
Save the date 📅

So there you have it – there's some of the most exciting events on the agenda for August! We hope this article has helped you map out your calendar and lock in a visit to a market or two.
If there wasn't an event listed that's being held in your country, don't worry – there's plenty more where that came from! We have an amazing roster of events happening all over the world that you can check out on our Events Hub calendar. Just use the tool to filter by your location, and you'll be partying in no time.
---
📢 Calling those in the events industry: Are you looking to promote your event? We'd love to feature you on the noissue Events Hub's global events calendar and help you reach our worldwide community of small businesses, entrepreneurs and makers. Get in touch with us here to get listed!