Ideas can come from anywhere, but for co-founders Andrew Saeger and Veronica Velasco, their brand Factory 43 was founded on their shared passion for design and t-shirts. Factory 43 offers a wide range of products with their original illustrations on them, such as tees, beanies, posters, art prints, and more. And to make each shipment stand out with their unique designs while still being sustainable, they partnered up with noissue for their sustainable packaging needs.
Tell us a bit about your brand, introduce it to the world!
Factory 43 makes quality graphic goods featuring their original illustrations. Andrew Saeger and Veronica Velasco are the humans behind the company. The two friends who met while working in the art department of a now defunct Seattle newspaper. After their journalism careers, they formed Factory 43 as an outlet for their creativity.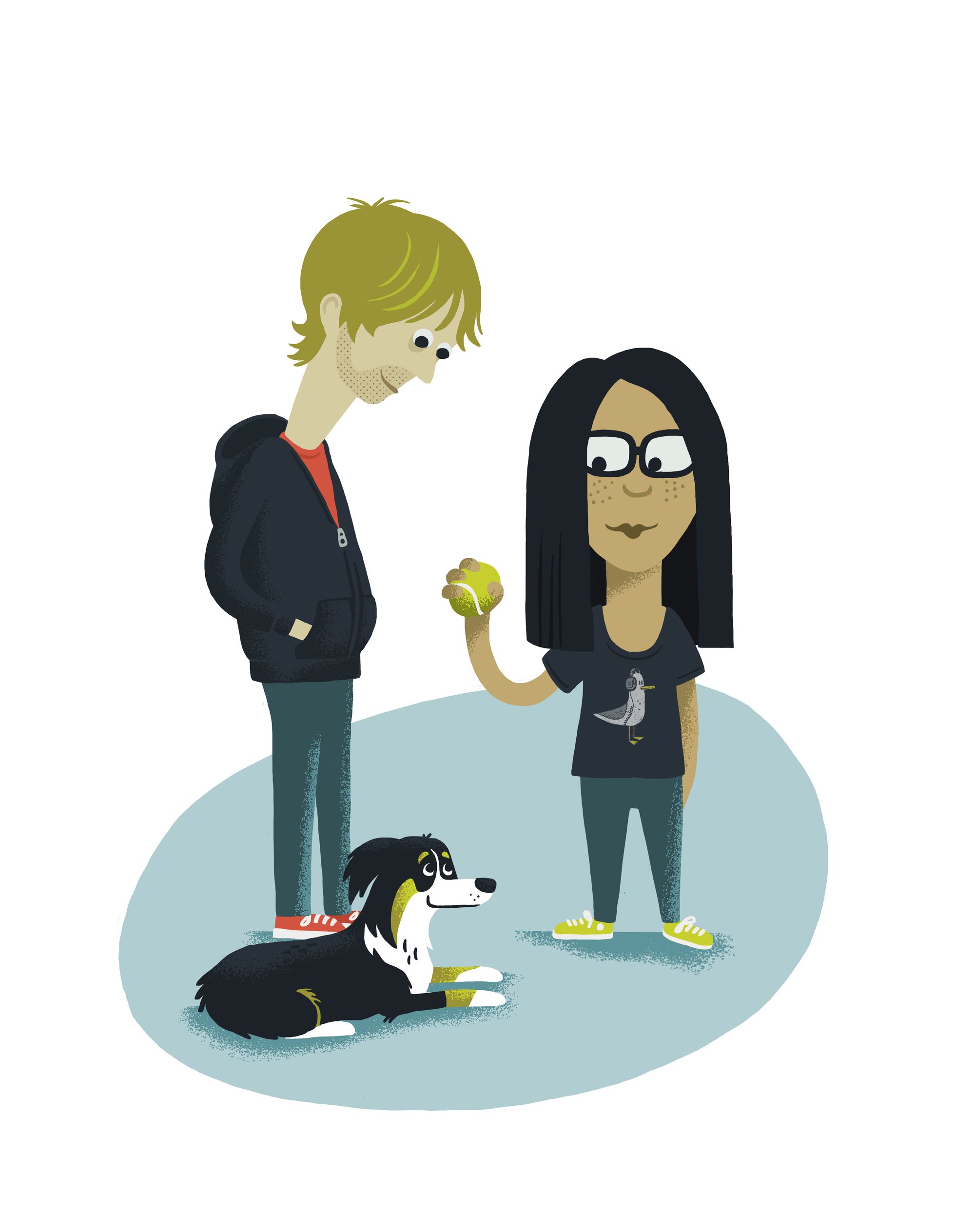 The studio specializes in creating graphic tees, screen-printed posters and other goods that make them laugh, but also generates illustration, branding and other design work for a range of clients. Although it began as a side hustle while working day jobs in advertising and tech, the business grew into a full time endeavor with their products found in stores across Seattle and the country.
Tell us about the design for your packaging and how you're using them?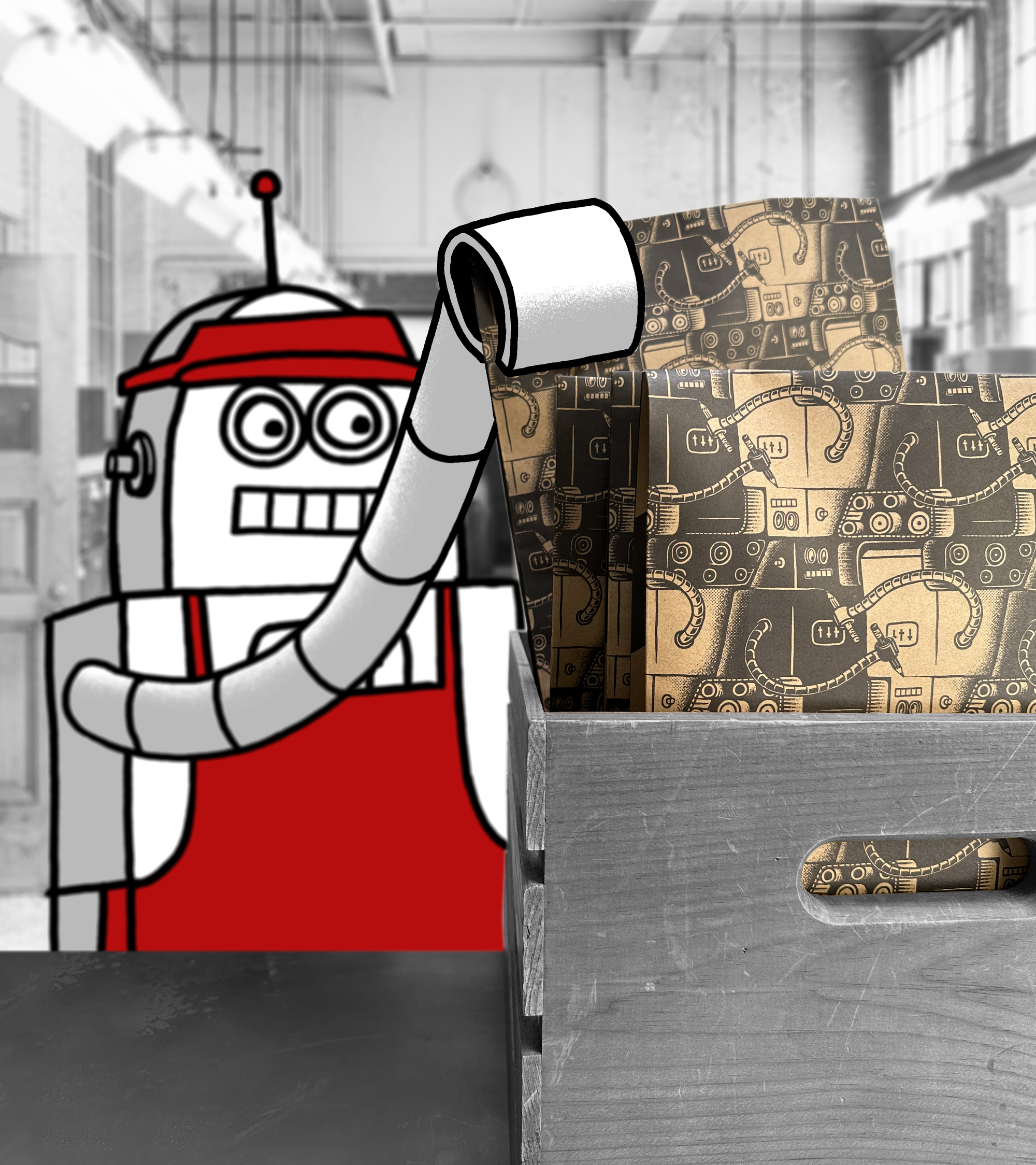 We have a couple of robot characters that have become part of our brand identity. (This was before AI generated art and the idea of factory robots cranking out drawings seemed funny.) So we wanted to make a pattern featuring them. We ended up with this tessellation as an ode to MC Escher.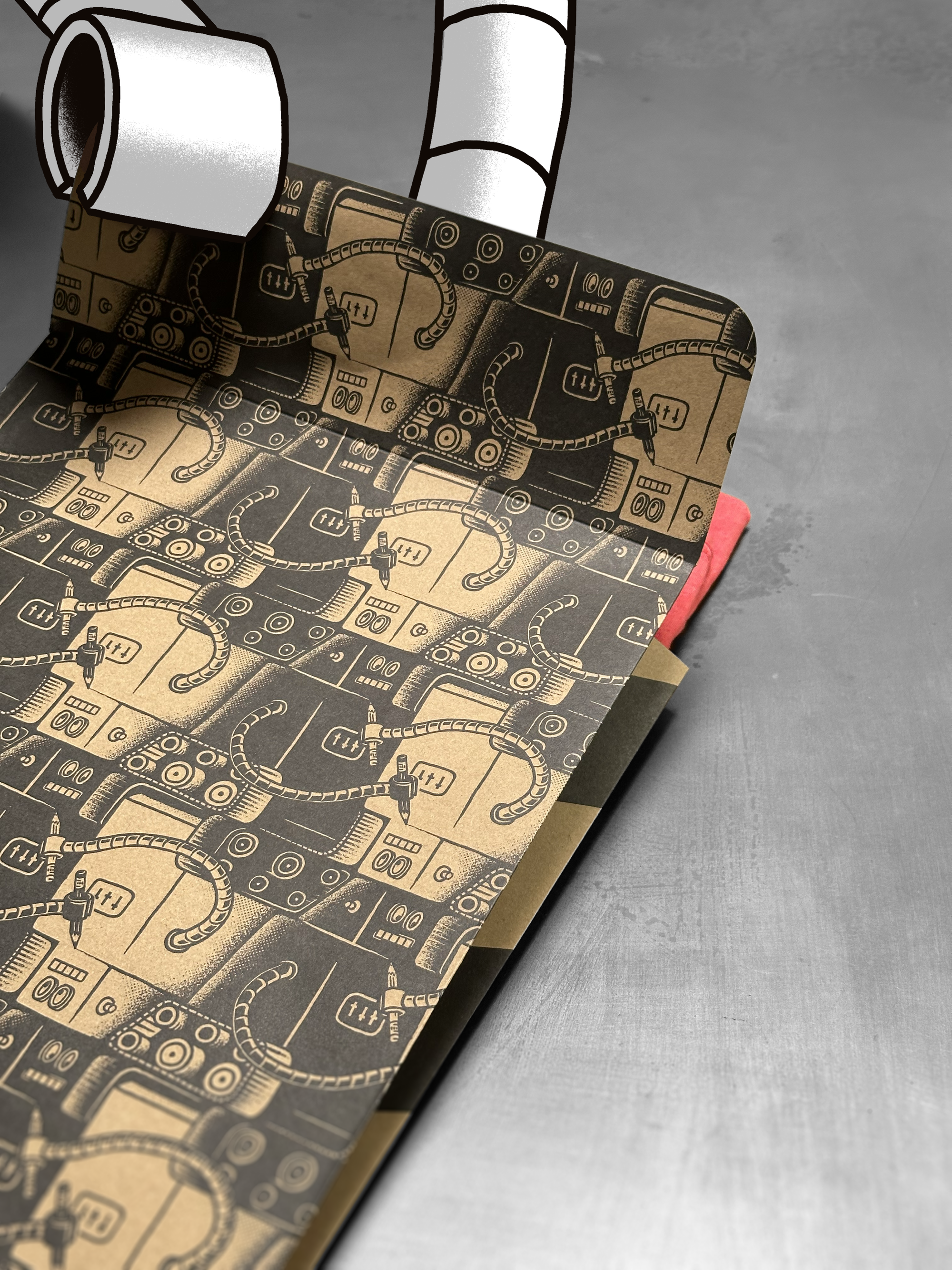 What made noissue a good fit for your packaging?
We're an art-focused brand so we wanted something that would allow for a full-bleed design.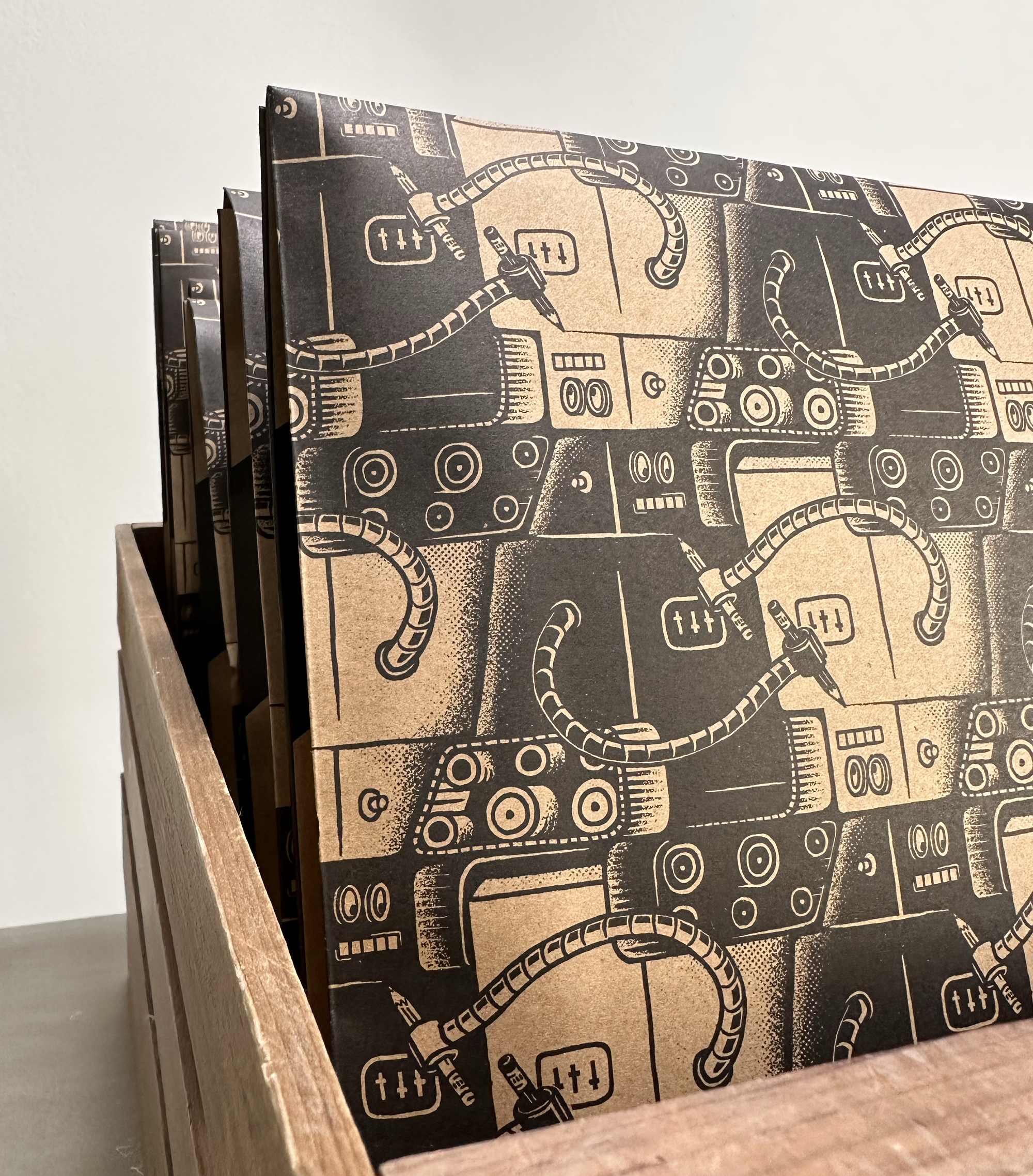 We also wanted something eco-friendly that could be easily recycled and ordered in reasonable quantities. The noissue mailers are perfect for shipping our tees.