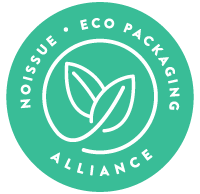 Reducing single-use plastics and containers has been advocated by many environmentalists to live a sustainable lifestyle. Fortunately, there are a handful of local establishments that are introducing refill programs for essential products such as FD Market in Eastern Pennsylvania.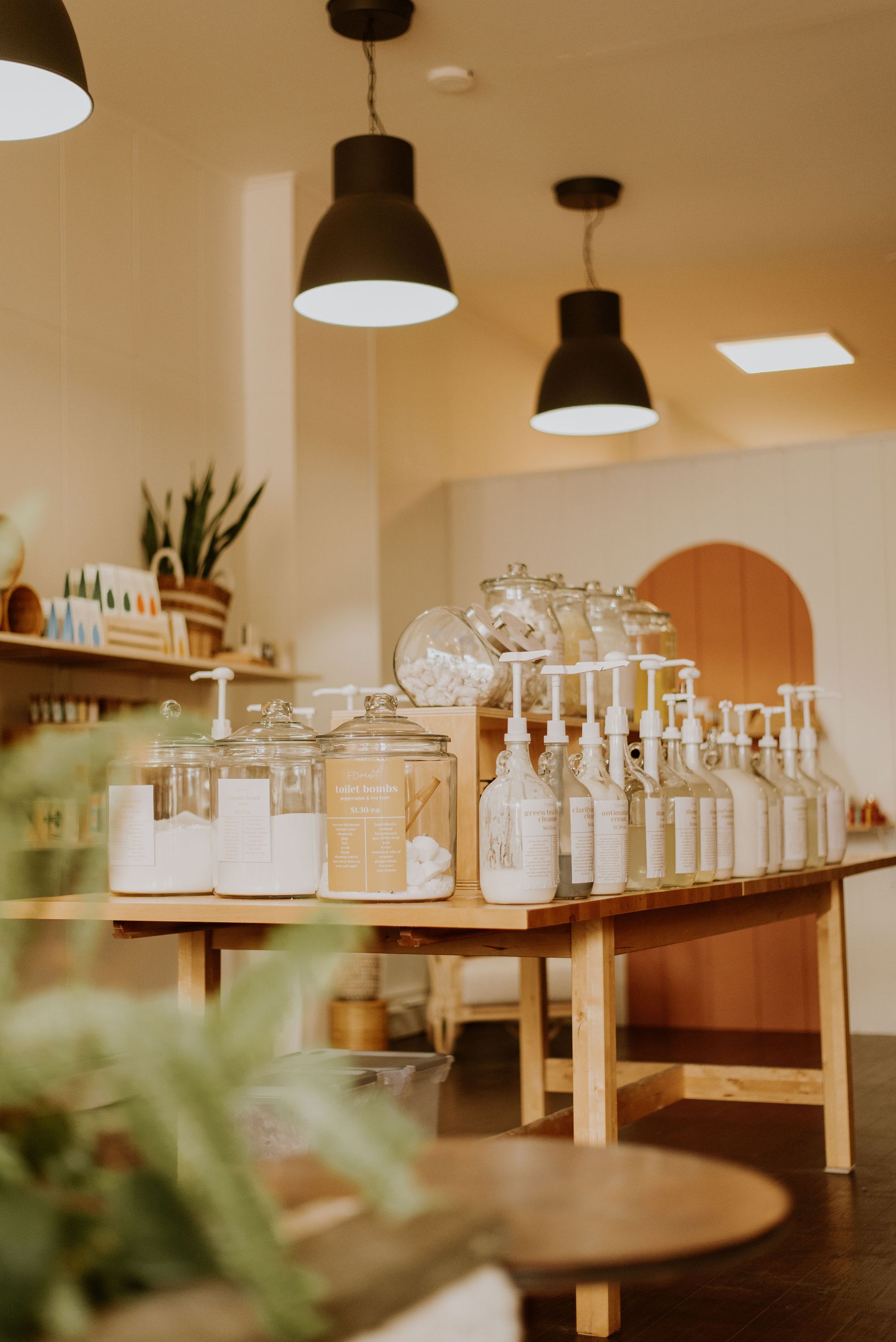 Jackie founded the sustainable goods shop and zero-waste refillery when she discovered the lack of sustainable options in the Lehigh Valley area. She grew frustrated by all the green-washing at big box stores and fed up with digging through so much information to decide if a brand was genuinely sustainable. Jackie thought that it would be incredibly convenient to have a one-stop marketplace where every product on the shelves were ethical and sustainable. And thus, FD Market was born!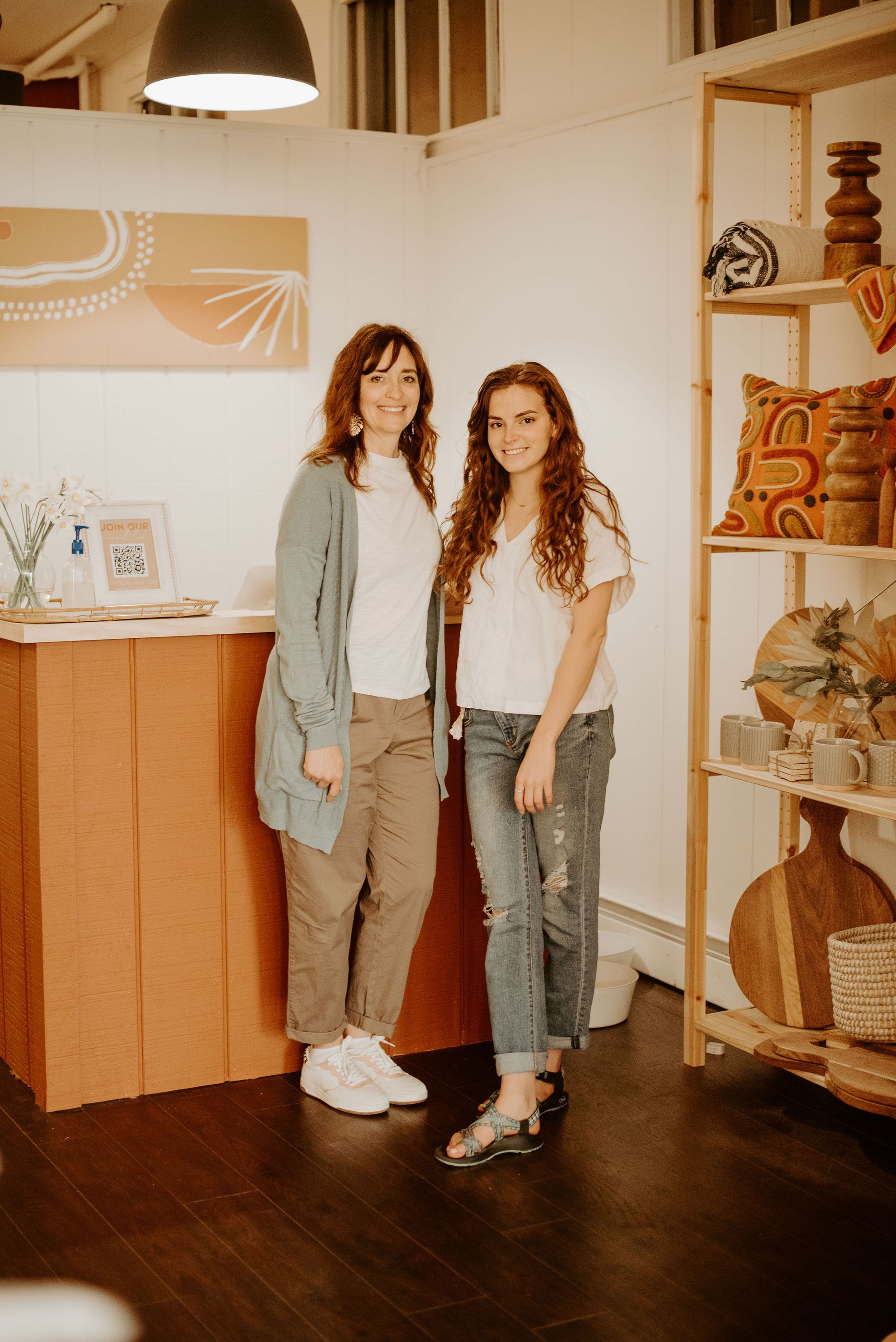 Aside from carrying plastic-free, compostable, or reusable products like reusable straws, wooden dish brushes, sustainable makeup, they proudly advertise their refill program, too. Their goal is to help our community reduce single-use and plastic waste by providing sustainable and refillable alternatives to everyday items ranging from shampoo to beauty products to cleaning supplies and many more. They currently have over 40 products in bulk for customers to fill their own containers with themselves. By encouraging this bring-your-own-bag shopping system, FD Market helps eliminate single-use plastic bottles frequently bought at big box stores. For customers who aren't based in their local area, they've also set up a closed-loop refill subscription program wherein they can ship any of their refills in reusable pouches that are advised to be emptied into their customers own bottles and then shipped back to them to be sanitized and reused over again!

"Our pouch program isn't a perfect solution, but it helps us to bridge the gap until refill stores are more accessible to all communities. We want to make sustainable living achievable for everyone."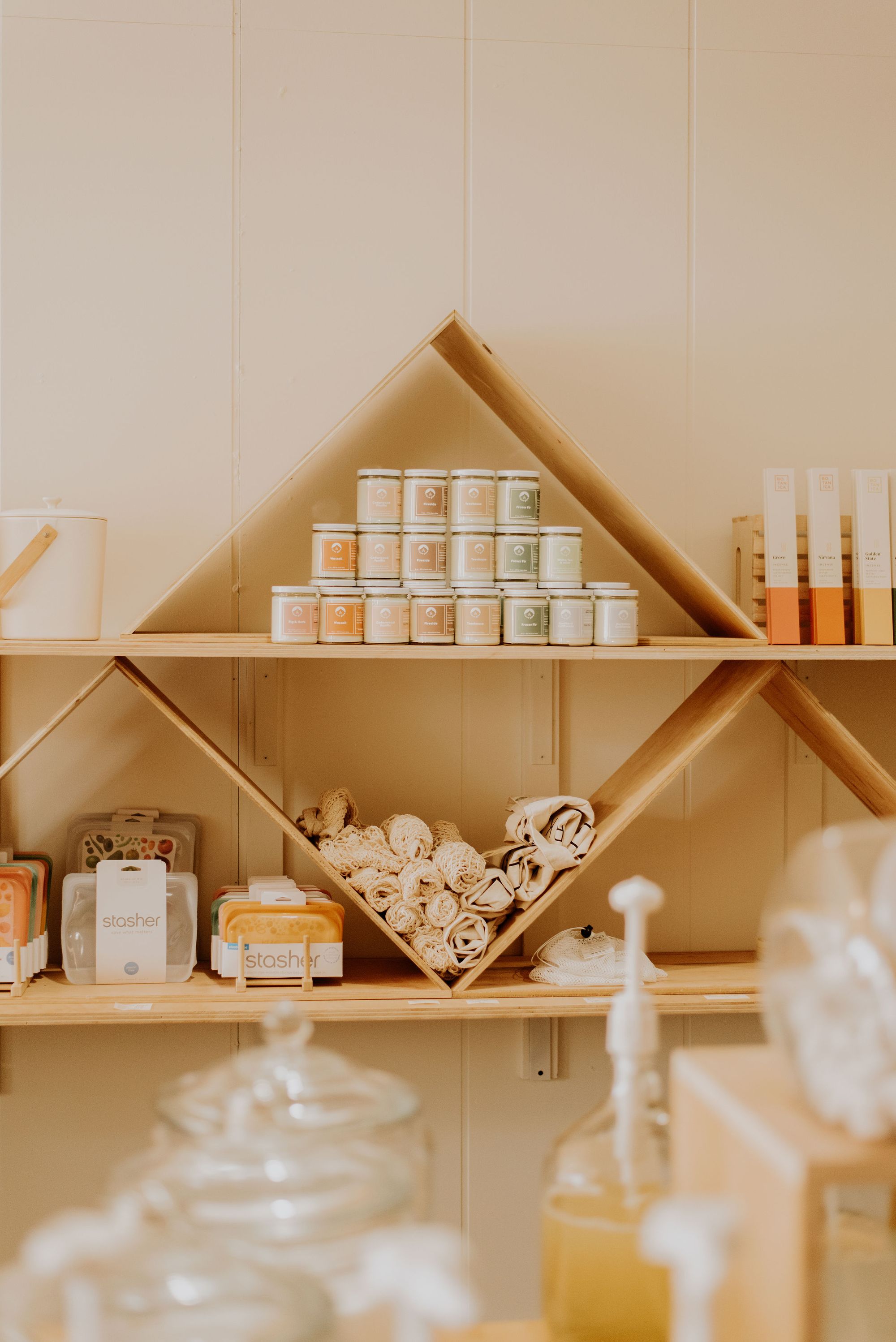 FD Market tries their best to be more accessible as they recognize that making the switch to a sustainable lifestyle may not be easy for all. Jackie wants her customers to feel confident in their purchases so she personally dives into the research herself to find makers and vendors that share the FD Market values and cultivates that into their tiny marketplace. FD Market ensures that all of its products are ethically sourced and good for the people and the planet. They prioritize American-made goods and primarily source from local PA businesses. Together with creating a future where sustainable living is affordable and achievable to everyone, FD Market aims to provide an inclusive community space for people to come to learn and grow together.

"We aim to create an enjoyable and fun working environment and provide a place of employment that cares deeply about its employees' emotional and financial wellbeing."
With sustainability being the core focus of their business, they try to be as conscious as possible in all of their decisions. For FD Market, sustainability means preserving the resources given to us for future generations. This means living more intentionally and keeping in mind the full effect that our actions have both on the planet and other people.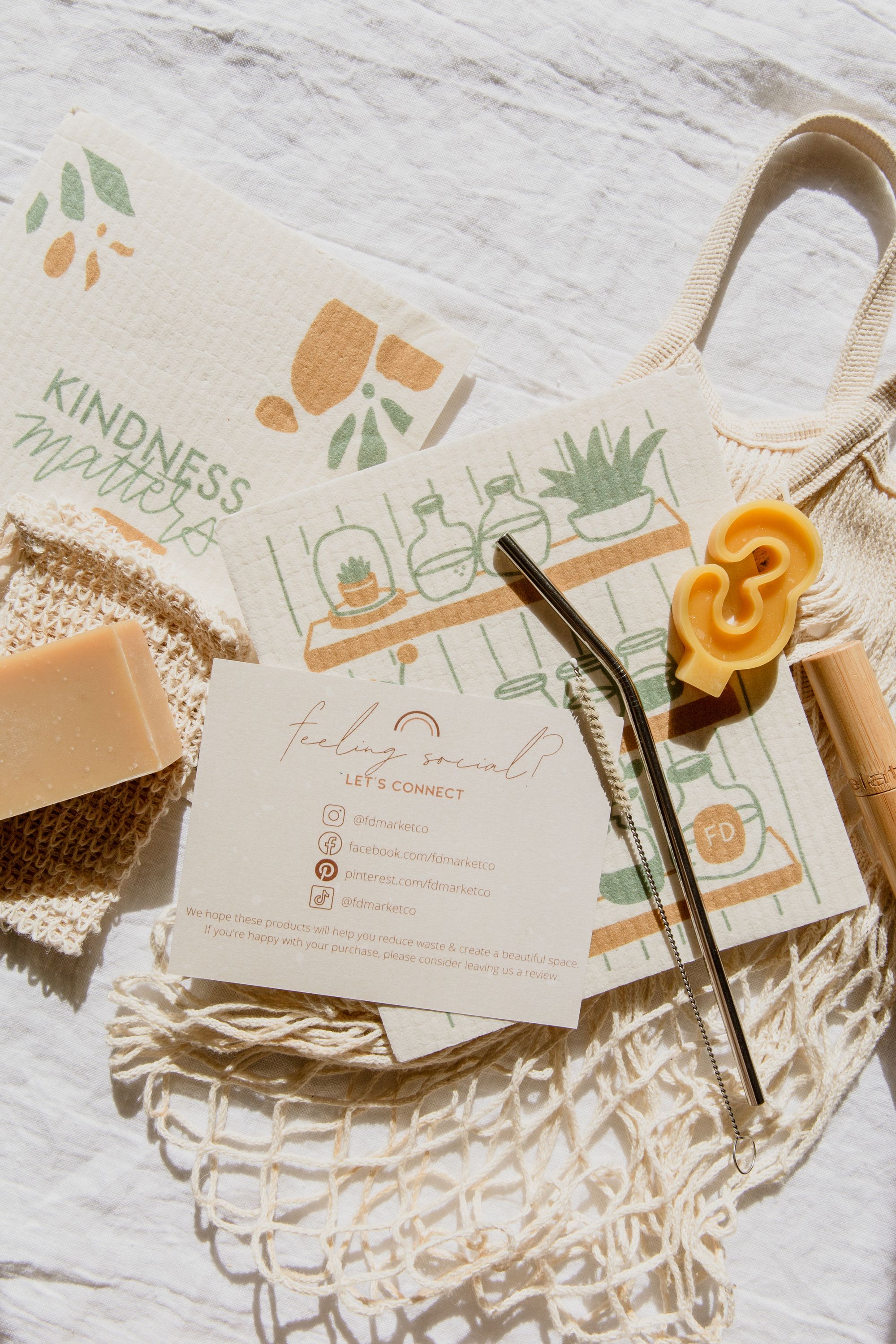 From sourcing locally to minimize shipping emissions to packing orders without plastic and saving and repurposing shipping materials, FD Market only partners with ethical organizations. They do not support those that promote unsafe working environments or pay their employees unfair wages.

"We feel that sustainability for people and the planet go hand-in-hand, and we do our best to uphold those values in every aspect of our business."

When it came to their packaging, FD Market started with using only repurposed packaging materials. They collected these materials from their local community and quickly built a stockpile that got them through their first year in the business. They didn't have to purchase a single box or pack of paper which was a great way for them to save a little bit of money and extend the life of materials that already existed. However, as their e-commerce volume started to grow across the month, they couldn't fulfill the demand for packaging supplies from community donations alone. This led them to look for sustainable packaging companies and come across noissue. The custom packaging company provides a wide variety of compostable, reusable, and recyclable products that can be customized to fit FD Market's branding. Their commitment to sustainability is extremely valuable to a business like FD Market and for a small business, noissue's low minimums and affordability made them a no-brainer!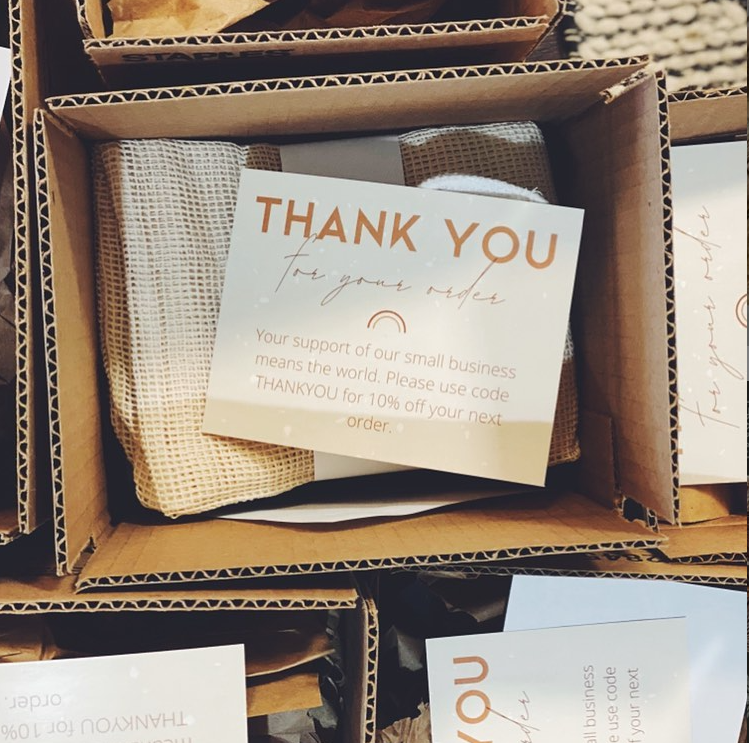 It's also incredibly important to FD Market to grow and connect with their customer base. It's their goal for their community to collectively shift to a more sustainable lifestyle and they work towards this by being very transparent with their customers. They encourage them to donate their old packing materials for them to reuse and gently-used materials to their conservation initiatives. Jackie once had a customer who was so overwhelmed with what she needed to do to switch to a low waste lifestyle and didn't know where to start. Jackie sat down with her and created a custom "sustainability plan of attack" wherein they started with her kitchen and switched her products that ran out to earth-friendly alternatives. Soon after, she brought her plastic bottles to FD Market and refilled them. They slowly swapped more things out until most of her home became earth-friendly. She recently came back to the market after six months since she started her low-waste journey and shared to Jackie how it was more simpler than what she originally anticipated.

"She was so excited, and had started educating her friends and family on low waste living. I love seeing customers get excited when they are able to check things off of their list, and bring more sustainable products into their home."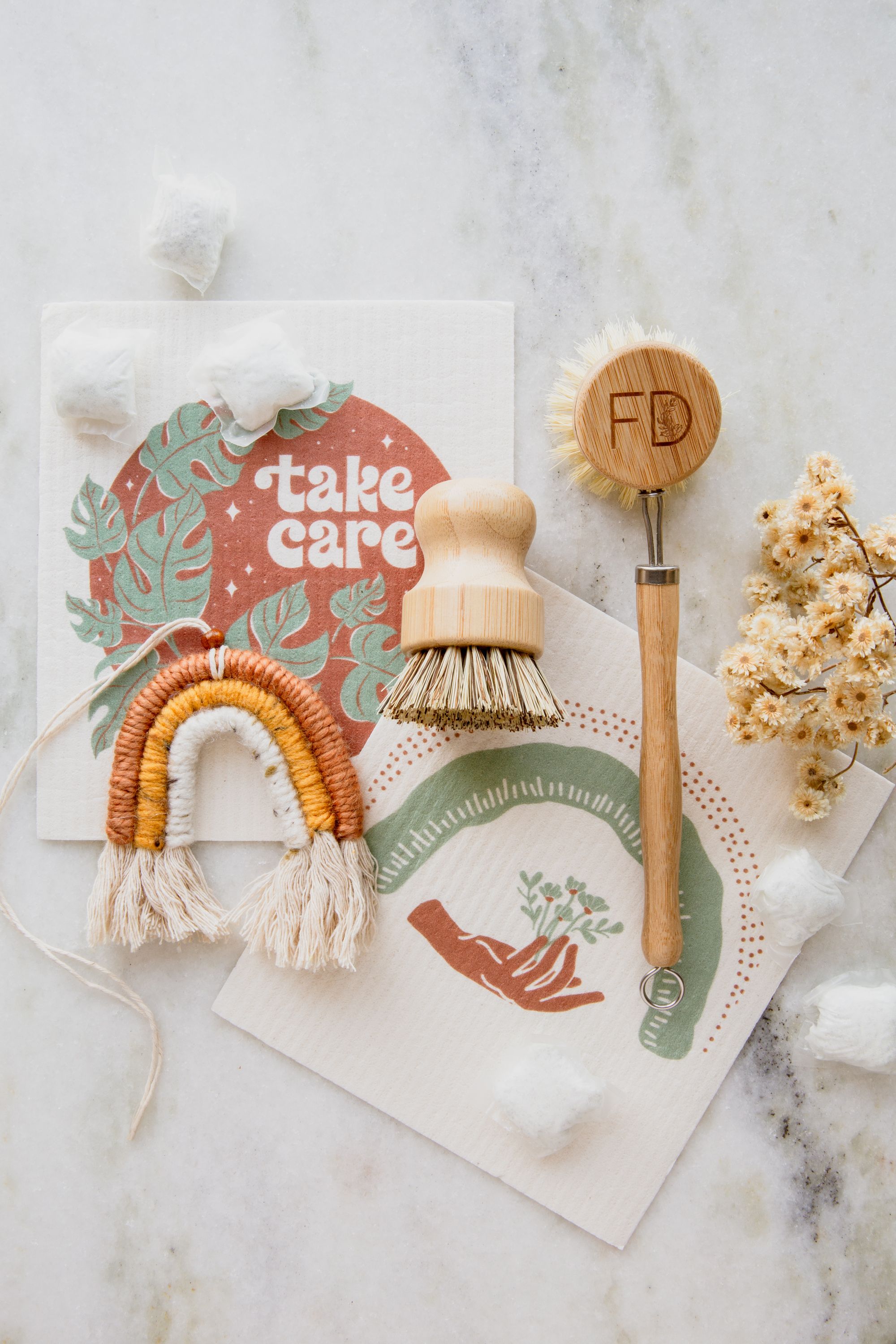 While Jackie loves what she's doing, she also recognizes that it's important to converse with their customers about the hard and messy stuff that most business owners don't want to talk about. Especially when it comes to sustainability, Jackie emphasizes that she doesn't want her customers to get the impression that she is living a perfectly sustainable lifestyle. Sustainability is a journey where you're bound to make mistakes no matter how long or how far you've gone. When Jackie makes a couple of mistakes like having to buy something in plastic, she opens up to her customers and invites a conversation about imperfect sustainability. This way, she builds a better connection with them and makes sustainability feel more approachable.

Ever since Jackie opened the market in December 2019, her biggest challenge was when the COVID-19 pandemic shut the business down after only two and a half months. Everything became uncertain and keeping the business afloat truly was a struggle. As they were a small business, FD Market didn't qualify for any government assistance during the time and Jackie had to put all of her time and energy into their online and social media presence. Through TikTok and Instagram, they were able to keep in touch with their customers both near and far. They were able to boost their e-commerce sales which got them through three months of being closed while simultaneously giving them an incredible online community.
For aspiring entrepreneurs who want to set up a sustainable business, Jackie advises to work hard and be diligent, but also remember to have patience for yourself and have fun! As a business, it's impossible to be perfectly sustainable, but as long as you do your best and are transparent, Jackie shares that you'd be doing better than most big businesses out there. It's also important to have full faith in the products that you offer to your customers. Since Jackie personally researches every product at FD Market, she knows how to sell her items to her customers. And the greatest piece of advice that she can give is to talk to others in this industry. It can feel lonely and isolating to manage a business with such an uncommon concept so having a community of like-minded business owners is essential. Jackie leaves her Instagram DM's open for anyone who needs a sounding board or even for someone to stand with them in solidarity.
When it comes to making the switch to a sustainable lifestyle, it can be overwhelming to find the right products that are available near you. Luckily, businesses like FD Market do not only provide ethically-sourced and earth-friendly products, but are also committed to helping their community start their own sustainable journeys at their own pace.
---
Find more of FD Market here:‌‌‌‌‌
‌‌‌‌‌‌‌‌
Website: fdmarketco.com
‌Instagram: @fdmarketco
Like this story? Tell us yours! Share your brand story and love for your custom packaging and get a chance to be featured on the wrap! If you're a noissue customer and are interested, you can join the Eco-Alliance by clicking here and answering a few questions here.
Questions? Email us at ecoalliance@noissue.co