Image by @gotcraftmarket.
We've got our heart eyes on February – and what's not to love when there are plenty of exciting events surrounding this month? 💘

Love is in the air, and for retailers, it's the perfect time to show your business some affection, too! Coming on up are some sweet events geared towards small business owners, brands, and makers who're on the market for success.
While Valentine's day events in 2022 are in full swing, there are also plenty of online and in-person events to set your heart eyes on. From foodie-favorite festivals to learning about Lunar New year through delightful design, we've gathered up five events that might fit your brand's fancy!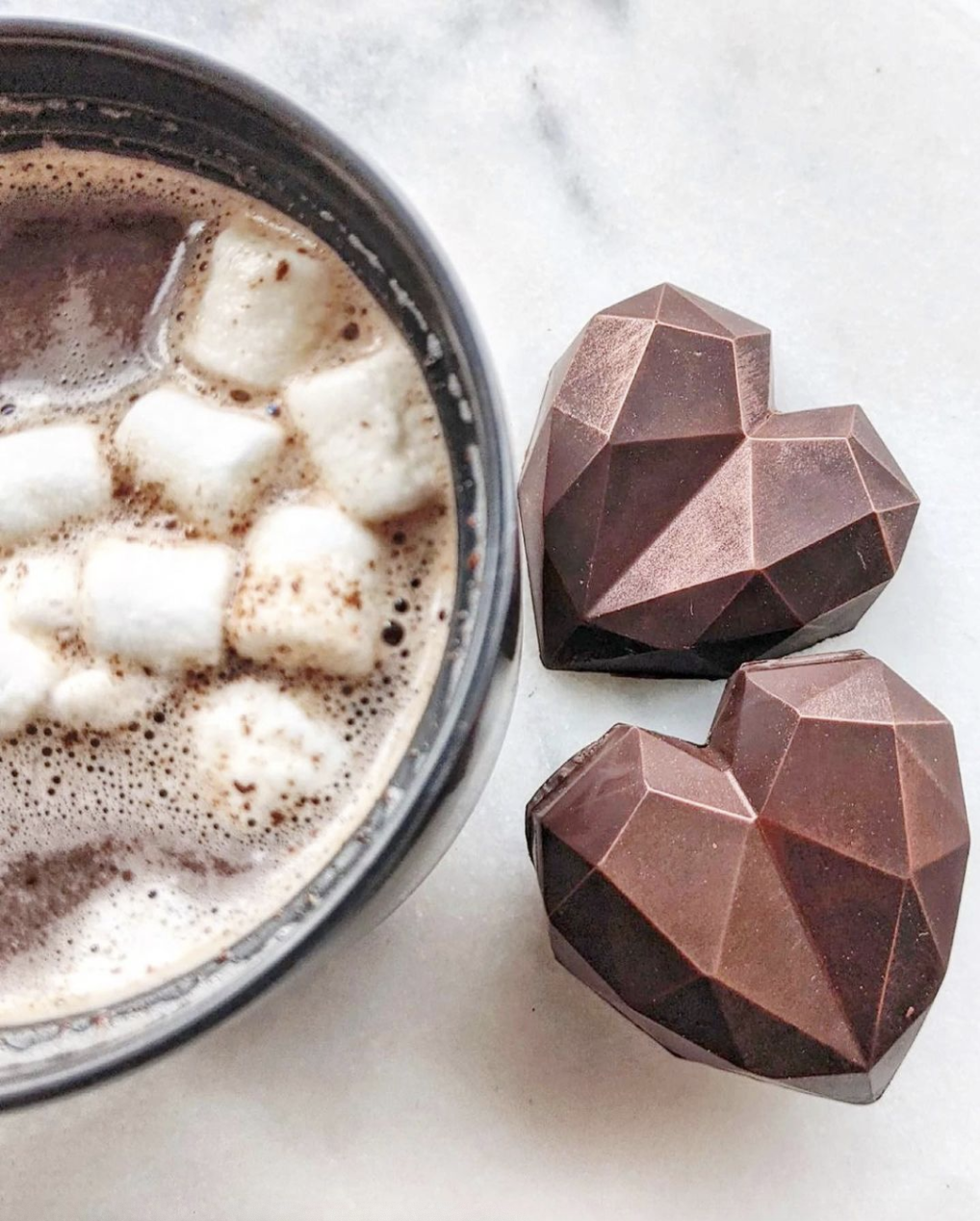 📆 Here are five February events to attend and attract customers to your brand!

To pen in your attendance for this month, read on and learn more about five markets, retail, and networking events for small businesses.
Virtual Events

Monetizing Your Side Hustle
When: February 22
What's happening: In this collaboration webinar with MyFounderCircle, instructors Emily and Ankita will get into the nuts and bolts of helping you build your business (no matter what stage you're at!) and discuss actionable goals to get your side hustle really going! Sign up to hear expert insights and kick off a year of sweet, sweet success.
Who's behind it: Products by Women is a diverse global community for women in innovation and tech with a mission to make skill-based jobs, mentorship and professional development more accessible.
Find out more: See full event details on Eventbrite.
Got Craft? Virtual Foodie Market
When: February 3-6
What's happening: Discover new brands and support small Canadian businesses! This virtual market series features 40 local chefs, bakers, and makers creating small-batch food and drink. Browse and shop curated eats and treats that'll make great gifts and satisfy any appetite.
Who's behind it: Got Craft? Virtual Markets are a series of online events created to support and engage the creative community from the comfort and safety of our homes, showcasing 200+ makers and small shops from across Canada.
Find out more: See full event details here.
In-Person Experiences

Homegrown Markets at Speers Point
When: February 6
Where: Speers Point, Australia
What's happening: Homegrown Markets at Speers Point will be bursting with community spirit! Enjoy handmade, eco-friendly, and locally-designed goods and activities for kids. Shop vendors, try new food, and have a good time exploring all of the fantastic park facilities at Speers Point Park!
Who's behind it: Homegrown Markets is an exciting platform and market series showcasing the talents of the Australian creative community and supporting small businesses.
Find out more: See full event details here.
Love is in the Air! Valentines Day Market
When: February 13
Where: Arcadia, California
What's happening: Welcome to the first Poch Market of 2022! Enjoy a night of good brews and great local small business shopping at this kid and pet-friendly, open-air event. Support over 15 local makers, crafters, artists, and boutiques while indulging in fantastic food and drinks. And bring your boo, too – the first 15 guest purchases will receive a mini dried floral arrangement!
Who's behind it: Poch Community Market is a marketplace designed for traveling makers, designers, doers, and dreamers composing the world of unique handmade products and one-of-a-kind fashions.
Find out more: See full event details here.
Little Modern Market | Winter Edition
When: February 19
Where: Calgary, Canada
What's happening: Beat the cold and chill at the Winter Edition of the Little Modern Market! Find your next favorite thing and one-of-a-kind gifts while enjoying ATCO Park. Shop small brands for home decor, children and baby clothing, jewelry and accessories, and more. Connect with young entrepreneurs and businesses to power your new year through community!
Who's behind it: Little Modern Market is a modern and local pop-up market bringing small and locally owned Canadian shops together for a community-forward shopping experience.
Find out more: See full event details here.
🎁 Wrapping it up

And just like that, we have our lovely list of events for you to enjoy this month! February is full of good feelings for yourself, your brand, and supporting small businesses. Fill your calendar and make a guaranteed good impression with your brand!
---
Be sure to check us out on Pinterest and TikTok for endless custom packaging inspiration created by our customer community! Show some branded love to your packaging with custom-printed tissue paper, tote bags, gift boxes, and drink coasters made from better materials. Make your hospitality and experience business simply irresistible this year through thoughtful and customized packaging that shows off your brand's logo!