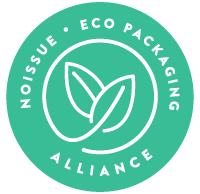 Café culture has incredibly grown in the past few years. From discovering artisanal coffee to pairing them with unique pastries, we can see why coffee aficionados love heading over to their favorite cafés. Nowadays, establishments are getting more creative with their menus and ambience in the café industry. Sydney-based eatery Fika Swedish Kitchen is sharing the popular Swedish coffee break culture "Fika" to the locals down under. Its owners Linda, Diana, and Sophie opened Fika Swedish Kitchen in2013 and now share the beloved patisserie culture with delicious coffee and scrumptious pastries all wrapped up in noissue FoodSafe paper!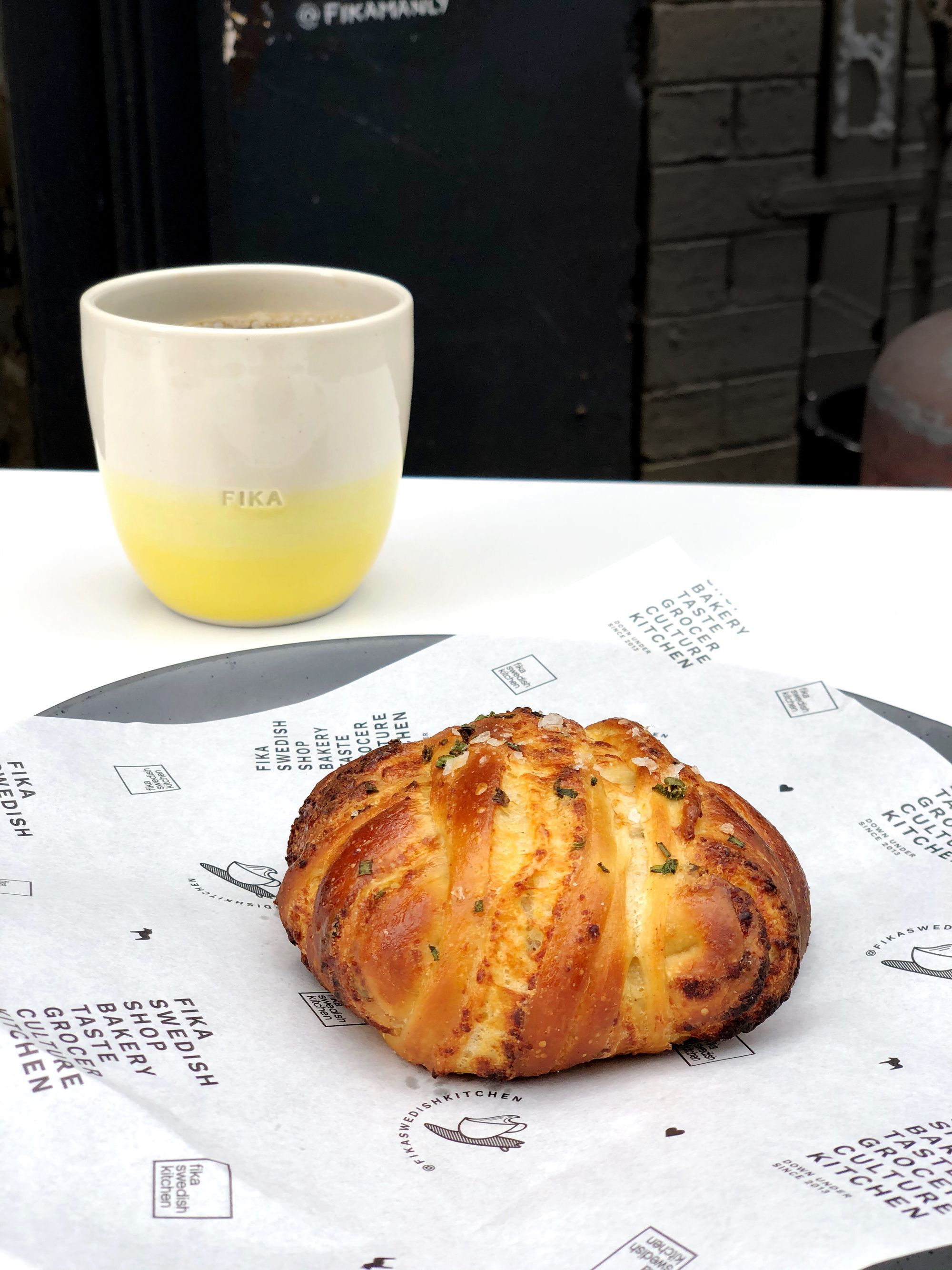 Today, you can find Fika Swedish Kitchen branches in Manly and Bondi, Sydney and, more recently, Claremont, Perth. The founders wanted to create a happy and welcoming place (both online and offline) where people could come together and enjoy a slice of Sweden. Thanks to worldwide shipping and custom compostable packaging from noissue, the three Swedish friends, Linda, Diana, and Sophie, get to spread the love for Fika to the world.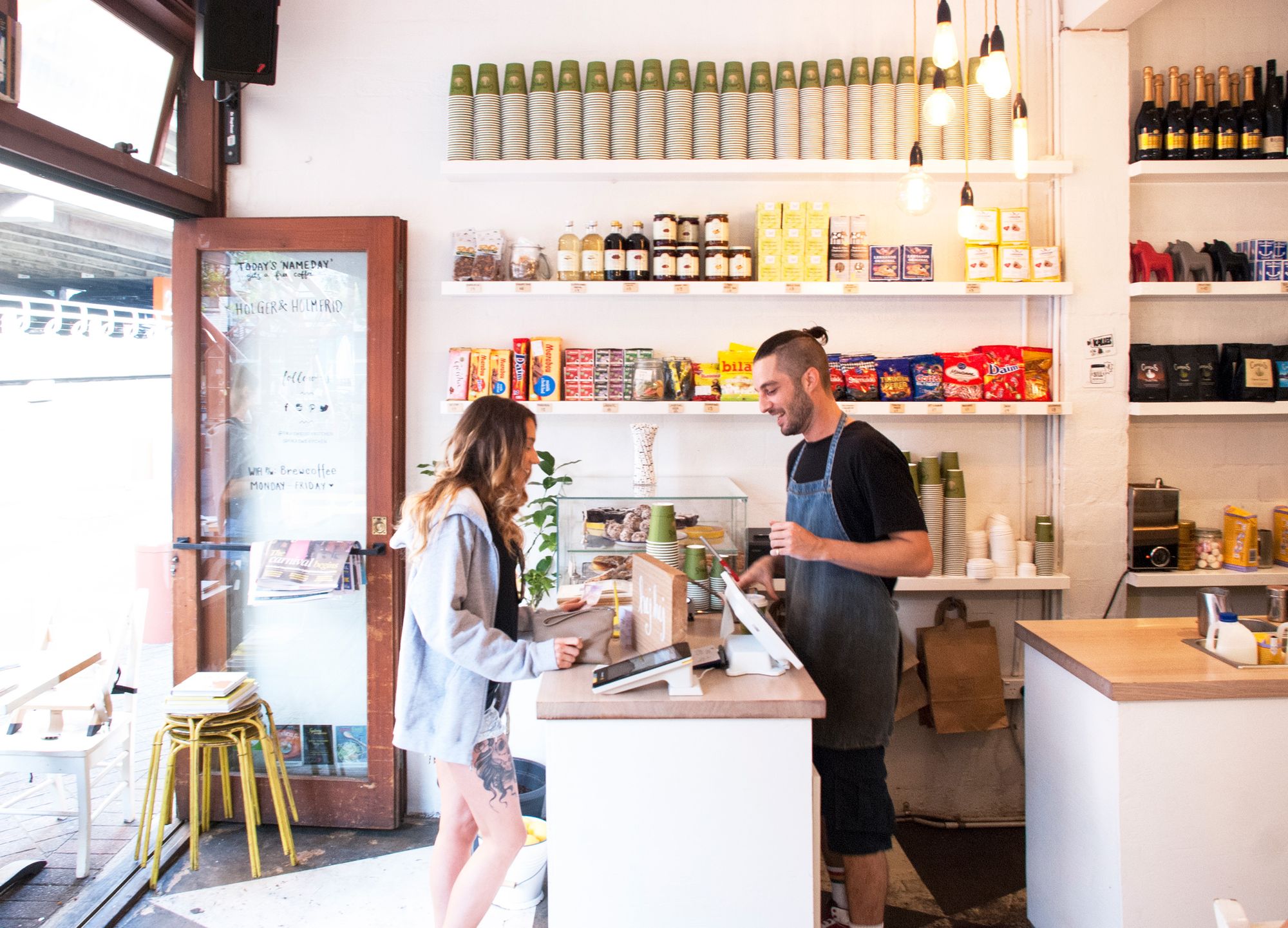 Together with their goal of sharing their culture to their audience, Fika Swedish Kitchen is also passionate about reducing their environmental footprint and inspiring others to do the same. As a business with a large following, Linda, Diana, and Sophie see the responsibility of setting a good example for other businesses. Sourcing their compostable and water-based ink-printed FoodSafe paper from noissue helps make this easy and fun! Moreover, they also use biodegradable takeaway cups and parcel bags and reuse as many materials (safely and hygenically, of course) as they can before they buy new supplies.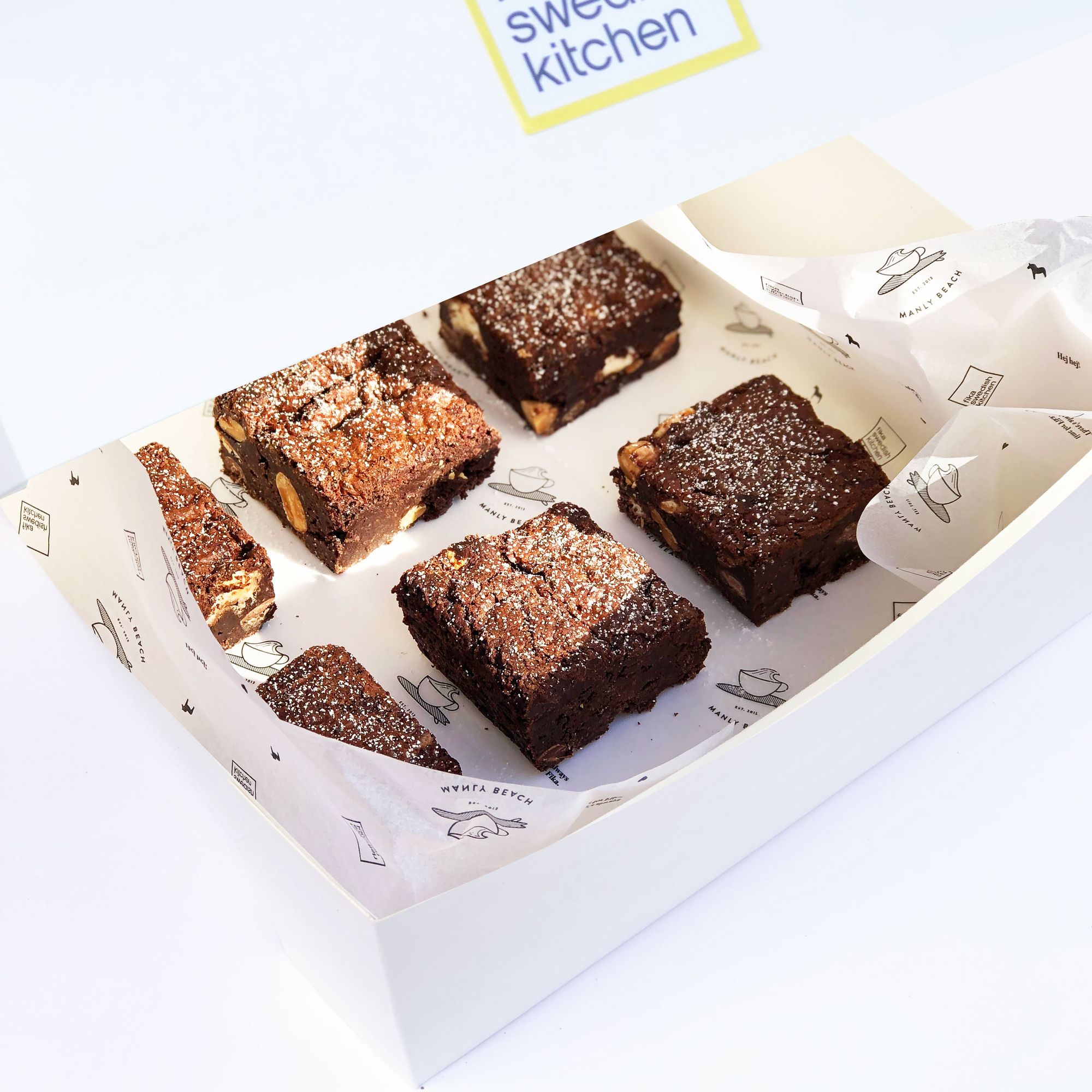 Fika Swedish Kitchen's FoodSafe paper is designed with their logo, icons, and messages in black and white to perfectly tell their story and make their pastries stand out. Their design features a horse icon, which is a symbol of Sweden, and a coffee cup illustration, fusing the Swedish coffee break culture with the Australian surf culture. The entrepreneurs opted for custom packaging with the intention of building a personal connection with all of their customers, including those who've made their purchases online.  
"Custom packaging is our way of telling our story, putting a smile on people's faces and leaving a memorable mark."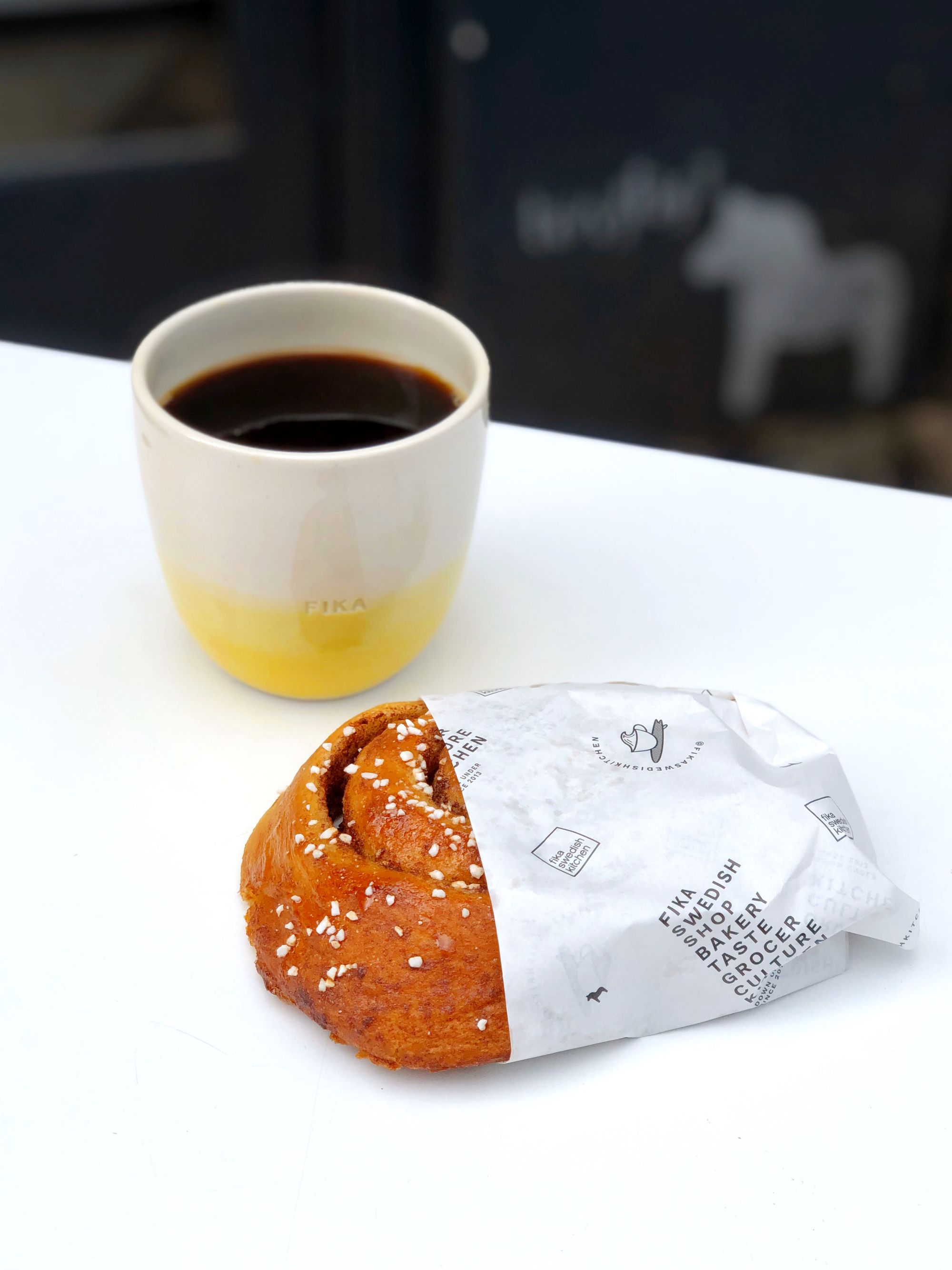 As a business that has faced a significant amount of growth, they've also experienced their fair share of challenges. Fika Swedish Kitchen's owners have met people who weren't as confident with their idea as they were. They asked questions like, "Are you opening another cafe? There are already so many"! Or "What is Swedish food really?" Fortunately, Linda, Diana, and Sophie overcame this by learning that passion is contagious and that a bit of naiveté can be helpful. The passionate business-owner trio's tips to other aspiring entrepreneurs are:
"Throw yourself in the deep end. What's the worst thing that could happen? (I did say we were naive)
Break up your goal into smaller, more achievable steps. Before you know it, you're halfway there.
Don't overthink it—try something and learn from it!
Focus on building a good team and [fostering] a positive culture. Happy team = happy customers.
Get used to the idea that there will constantly be things going wrong, like equipment breaking down. One of your [most needed skills] as a business owner is problem-solving.
Move as many systems and processes online as possible. [This] saves you lots of time [as] there are apps for most things!"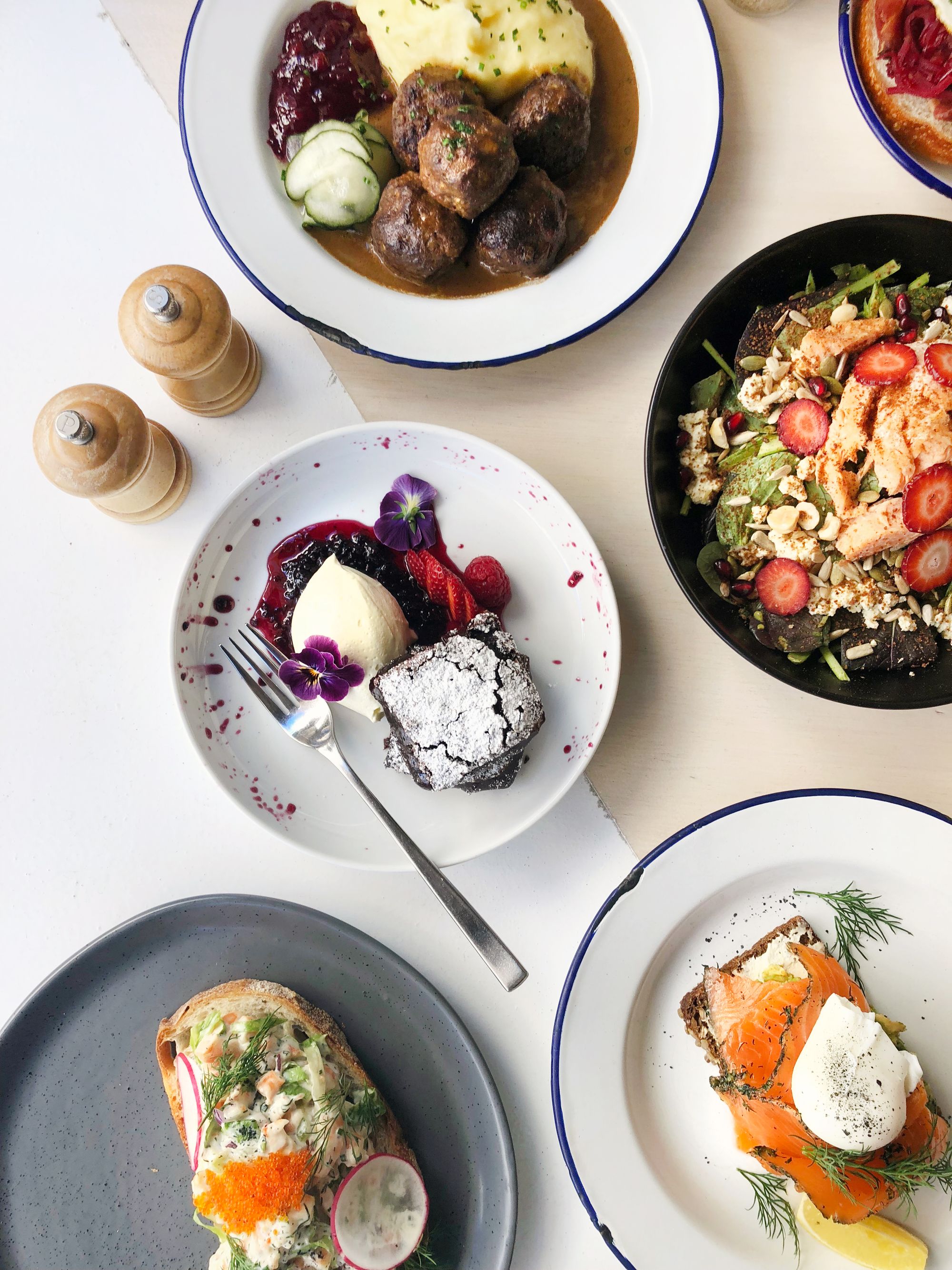 Aside from offering traditional Swedish dishes that you can have a Fika with, they also provide vegetarian options to be inclusive with the community. While it's always exciting to try something new, Fika Swedish Kitchen also occasionally prepares something special for Swedish customers by hosting events that celebrate Swedish traditions. From Midsummer dishes to Lucia concerts, Fika Swedish Kitchen will make you feel at home all the way from down under.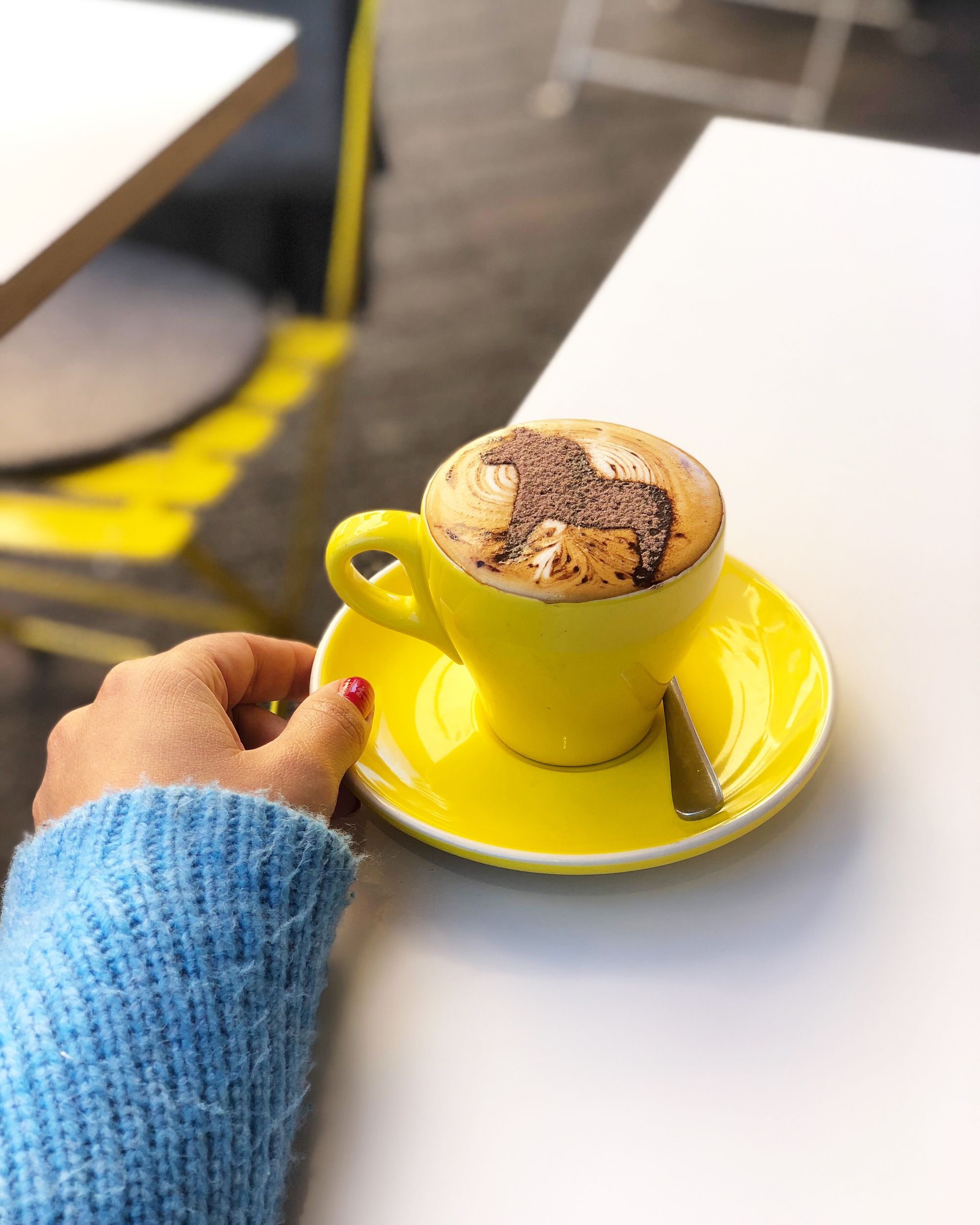 ---
Find more of Fika Swedish Kitchen here:‌‌‌‌‌
‌‌‌‌‌‌‌‌
Website: fikaswedishkitchen.com.au
Instagram: @fikaswedishkitchen
Like this story? Tell us yours! Share your brand story and love for your custom packaging and get a chance to be featured on the wrap! If you're a noissue customer and are interested, you can join the Eco-Alliance by clicking here and answering a few questions here.
Questions? Email us at ecoalliance@noissue.co