noissue Custom Box by @haydesignco
Covid-19 has accelerated the shift towards a more digital world and the biggest industry that has benefited is ecommerce, with online shopping here to stay.
The majority of the population – around 76 percent of US adults – are now making key purchases online.
This has forced many businesses to reevaluate their approach to the customer experience, and they've found a demand for high quality, branded ecommerce packaging.
Custom ecommerce packaging is an incredibly important part of the customer experience. In a digital first world, it's the first physical touchpoint with your brand.
It's also valuable real estate that can be used as a form of advertising that's cheaper and a more direct solution than traditional advertising methods.  
If you think your brand's ecommerce packaging could use a facelift in 2022, then read on! We'll run you through how to create the best possible customer experience using effective custom packaging that has real impact.
How to Choose the Right Ecommerce Packaging

When done right, ecommerce packaging can be a multi-layered and immersive experience. Take Australian beauty brand Mecca, which creates limited edition holiday packaging in collaboration with Australian artists every year for the ultimate fun and festive unboxing experience.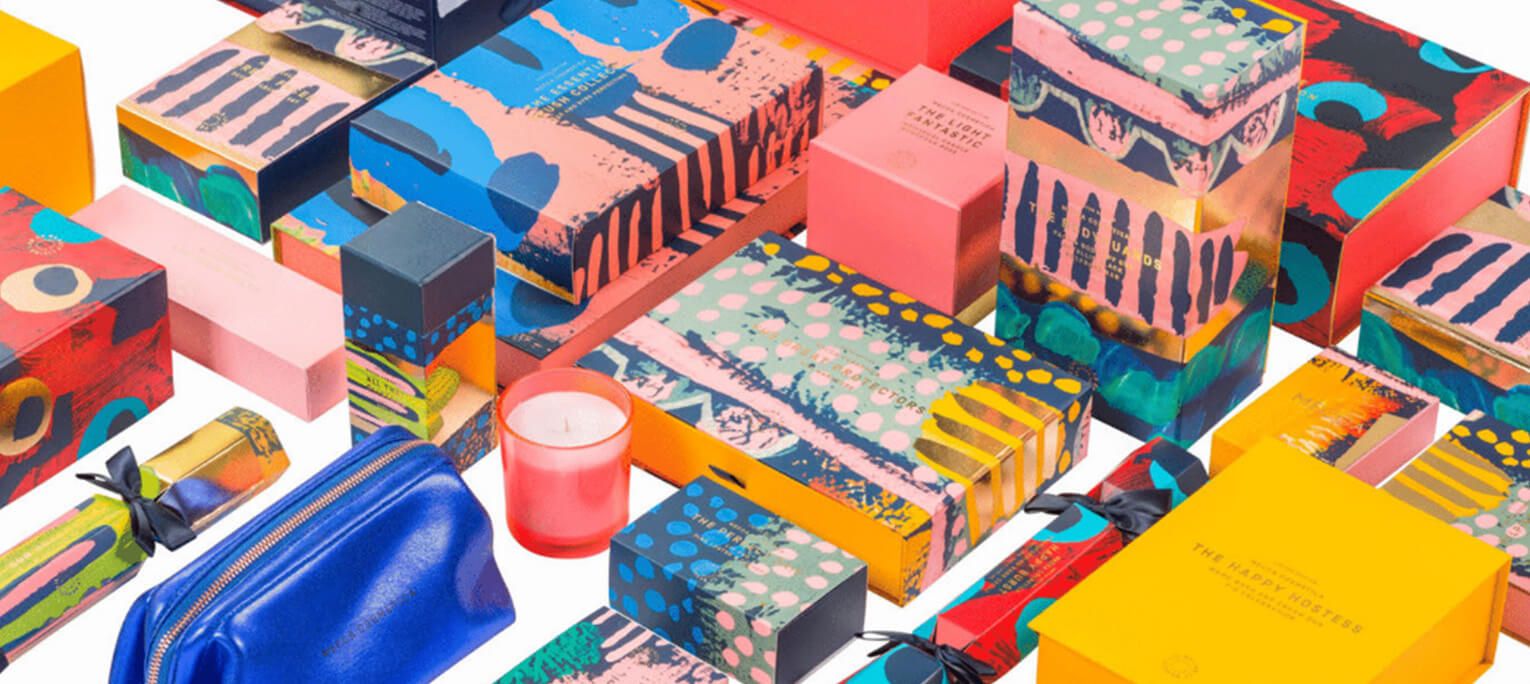 Here's all the elements you'll need to build your own branded ecommerce packaging.
Exterior Packaging

As the name suggests, exterior packaging is the outer layer of packaging used for shipment. Its primary goal is to protect the product, but there are also many ways to customize it to your brand. Here are some of the options to choose from.
Stock Boxes
Exterior shipping generally comes in two options: boxes or mailers. Boxes are a sturdier option than mailer bags, which tend to be made of a softer, more flexible material. Boxes are a great option if you're looking to ship breakable or fragile objects like ceramics or cosmetics. They're also the product that will create the ultimate unboxing experience, like Mecca's that was pictured earlier.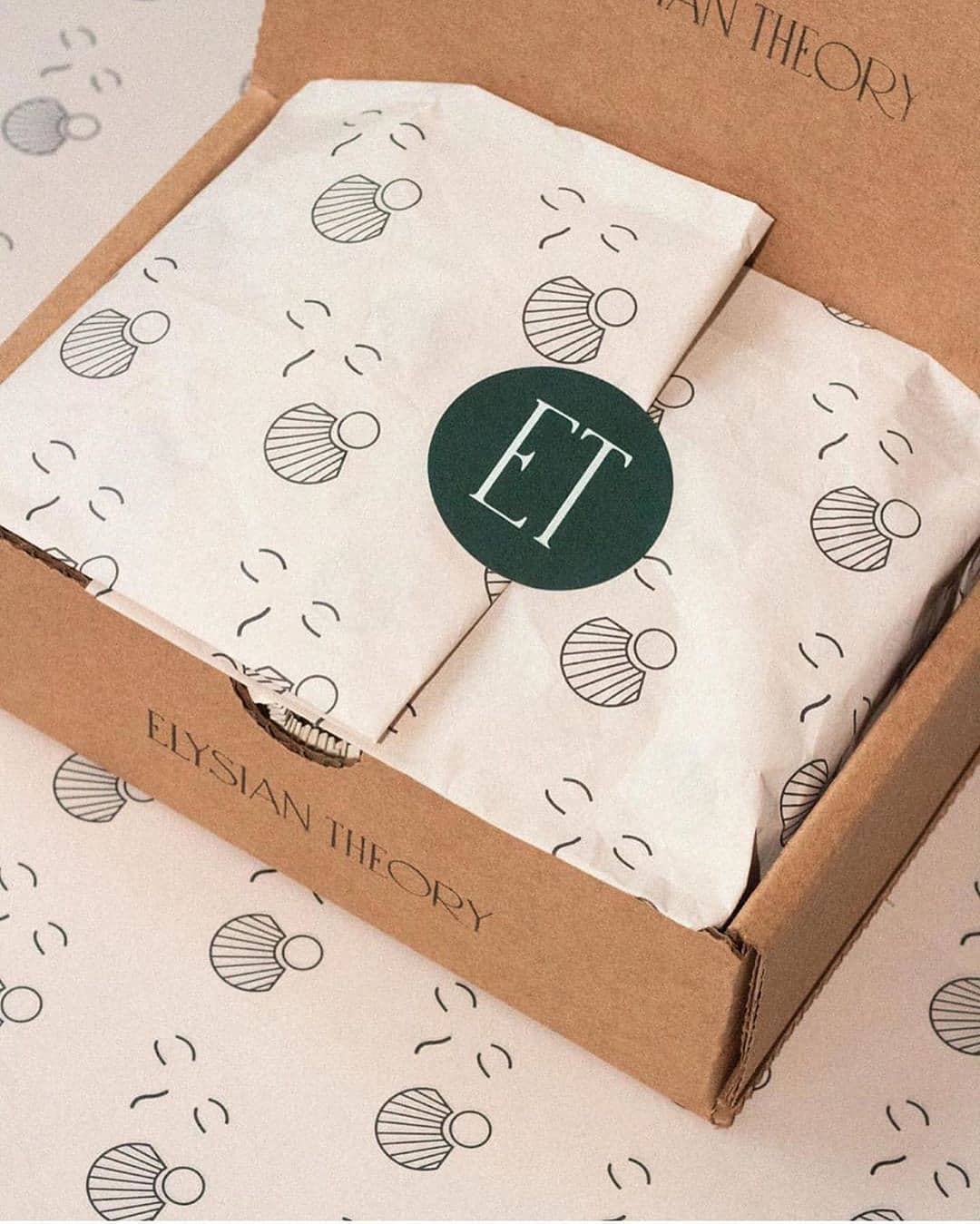 Stock, or plain boxes are the most affordable option in this category. This is because Recycled Stock Boxes like noissue's are made from a 100% recycled plain Kraft material and printed with water-based inks. This makes them completely compostable or curb-side recyclable – a win for the environment, and a win for your brand! If you want to upgrade their plain exterior, they can be decorated with a custom tape, custom stickers or a custom branded stamp to make the packaging distinct to your brand.
Custom Boxes
If your business is more of the creative type, then a Custom Box will allow you to create the design of your dreams and add your logo, business name, brand story and even a custom illustration. Basically, it's a blank canvas for you to communicate whatever message you desire with your customers.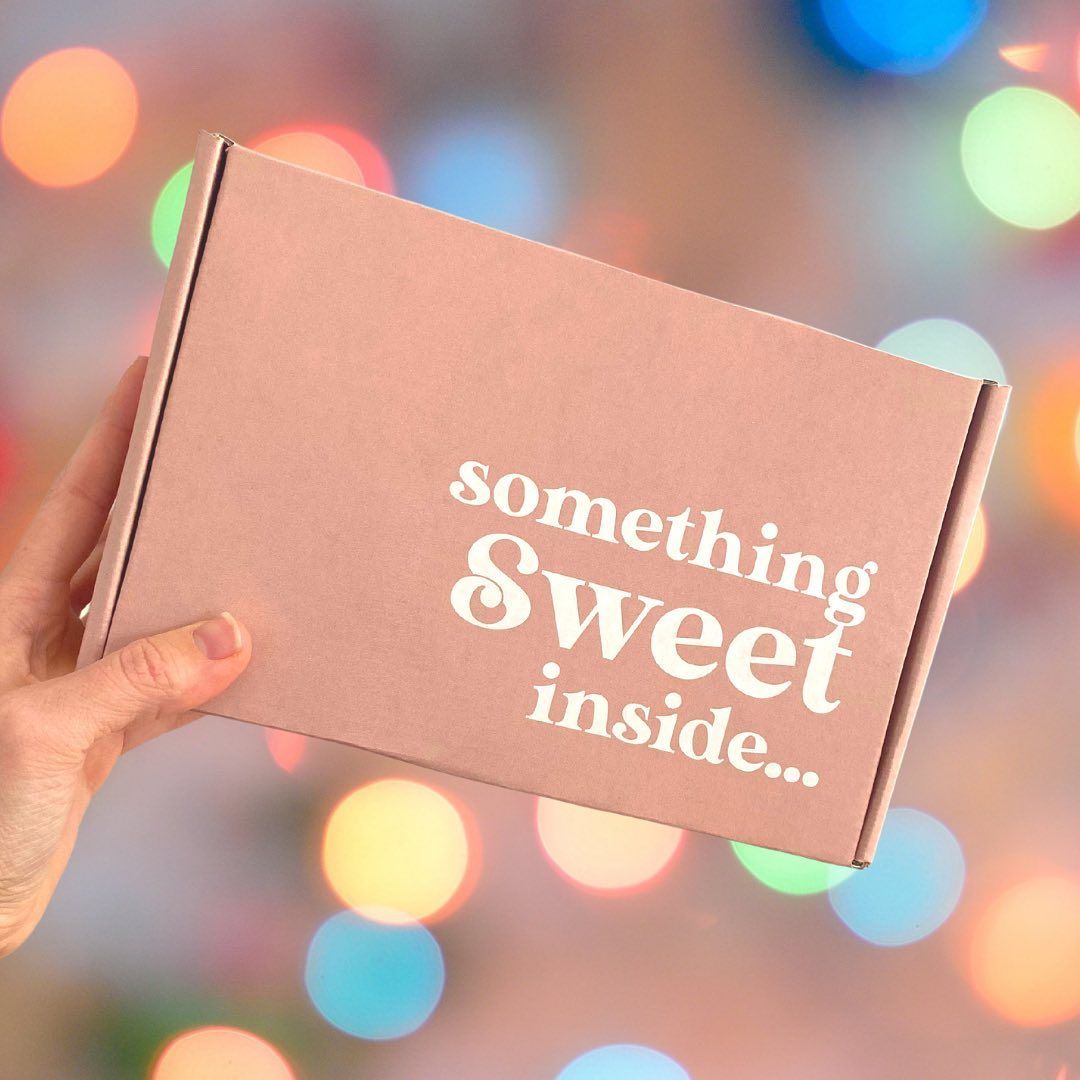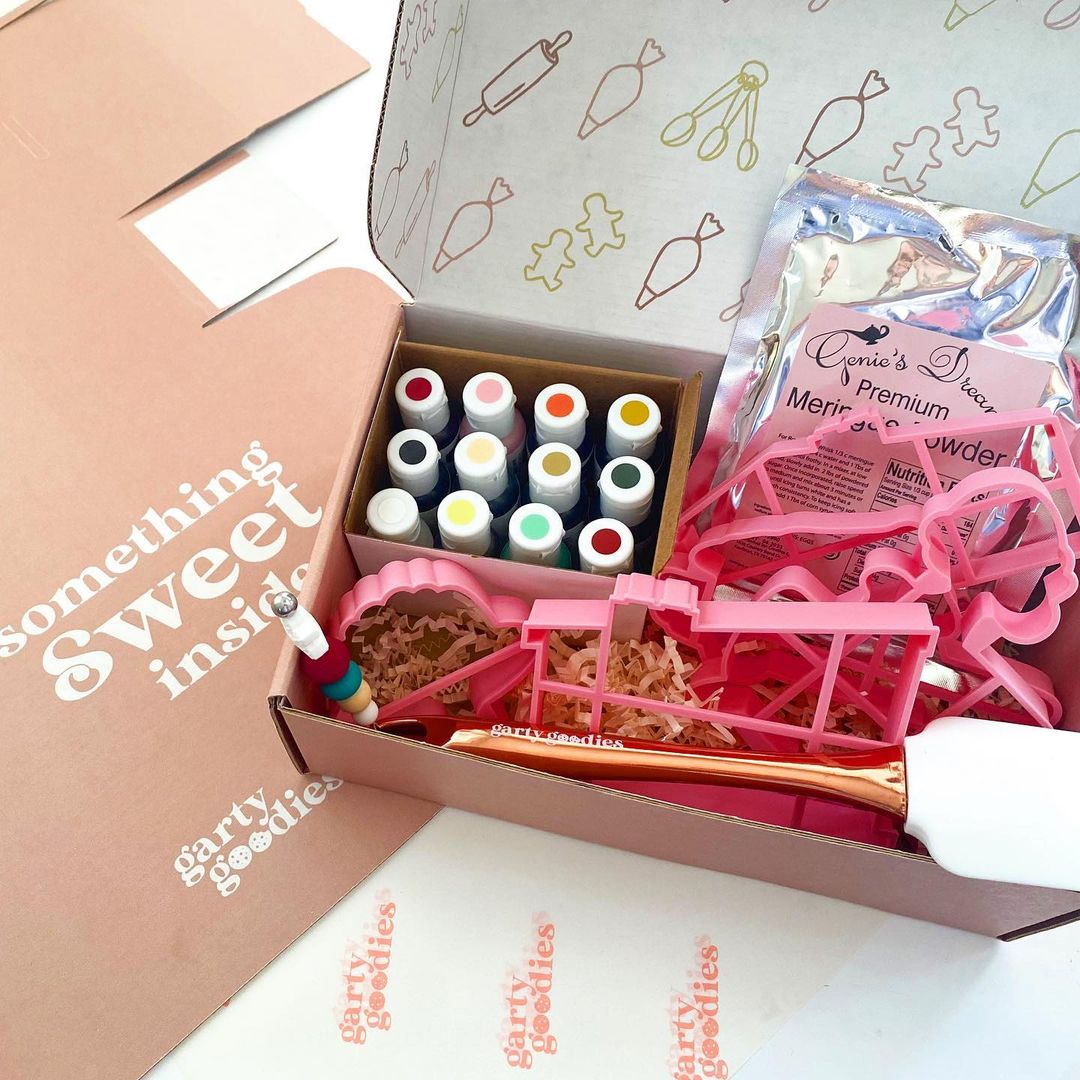 If you're creating a custom design, there's no reason to forgo sustainability – look for custom boxes that can disposed of responsibly at their end of life, too. noissue's Custom Boxes can be composted or recycled at their end of life due to being made from Forest Stewardship Council (FSC) certified materials and 30 to 60 percent recycled fibers.
Eco-Friendly Mailers

Mailer bags are a flexible form of exterior packaging that can accomodate a lot in a small amount of space, which saves you space and money. They are perfect for shipping clothing and gifts. Seeing as mailer bags are such a high-volume (and therefore high waste!) product in ecommerce, your business can make a big difference by switching to a sustainable option. What type of material the mailers are made from depends on which end-of-life method you want to educate customers on.
1. Compostable
Compostable mailers are a firm favourite with brands that want to reduce their environmental footprint when shipping, as they are made from 100% compostable materials. This means they can be composted in a backyard or commercially, so your customers can break the bag down in their own home compost in 180 days.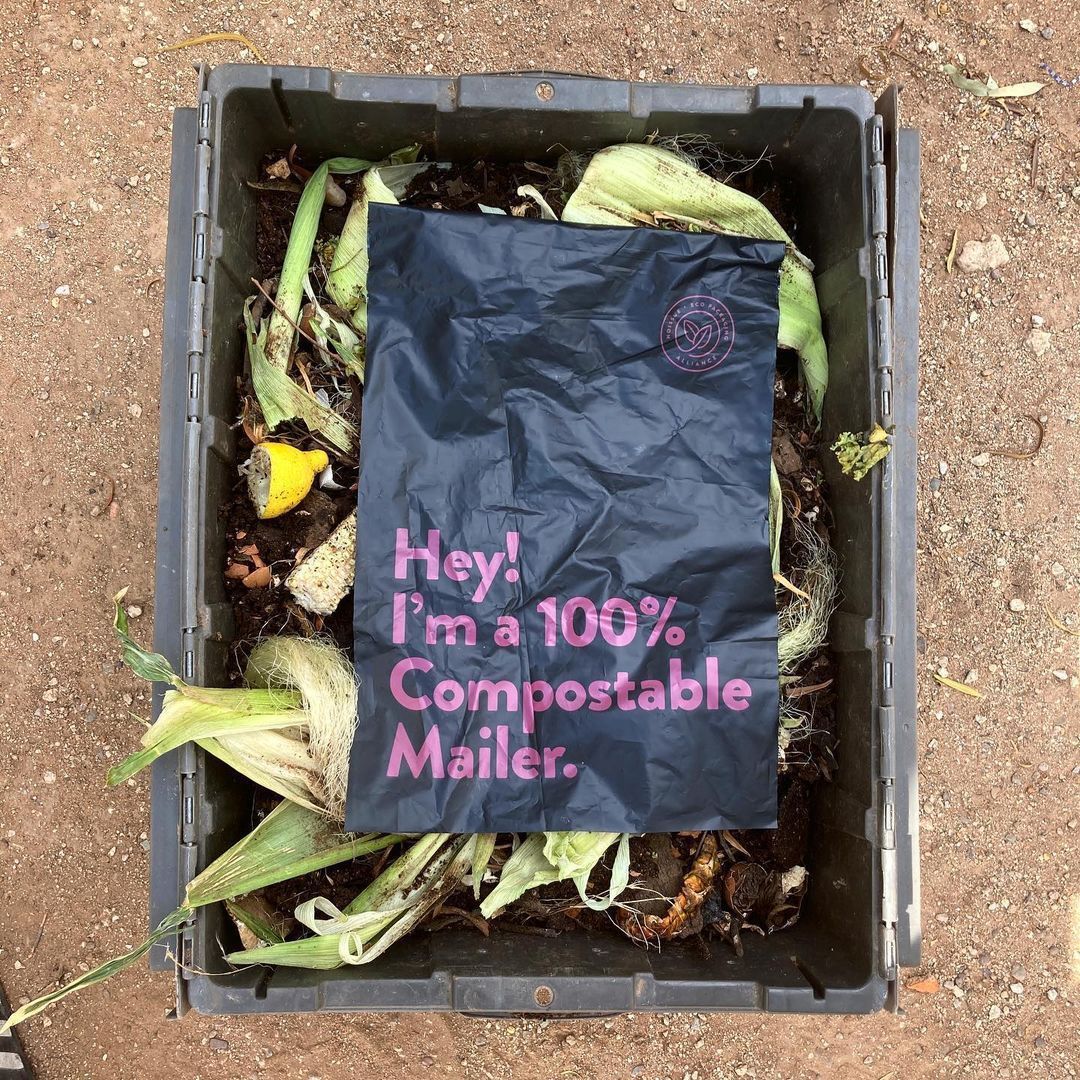 Compostable mailers like noissue's are made from a combination of PLA (plant materials such as field corn and wheat straw) and PBAT, a bio-based polymer. They're also stretchy and durable, so they won't break under heavy weight and are waterproof, which are big perks for shipping products. If you're choosing this option, educating your customers is key. Be sure to instructions for the end-of-life of the bag, as these mailers lose all of their sustainability value when disposed of incorrectly.
2. Kraft
Kraft Mailers are a sturdy type of mailer that is great for products that are less fragile, like prints, cards, apparel, books and magazines. Kraft Mailers like noissue's are made from 100% Recycled Kraft paper, which means they can be recycled or composted after use.
When it comes to choosing between a customizable and stock Kraft Mailer option, consider the price of both, as the stock option is always the cheaper choice. You can always use stickers, stamps or tape to liven up the exterior!
3. Recycled
Recycled Mailers are made from plastics already in circulation, which gives them a second (or third, or fourth) life and prevents virgin materials from being used. They can be recycled anywhere soft plastics are accepted and are flexible in shape rather than rigid, which makes them similar in function to Compostable Mailers.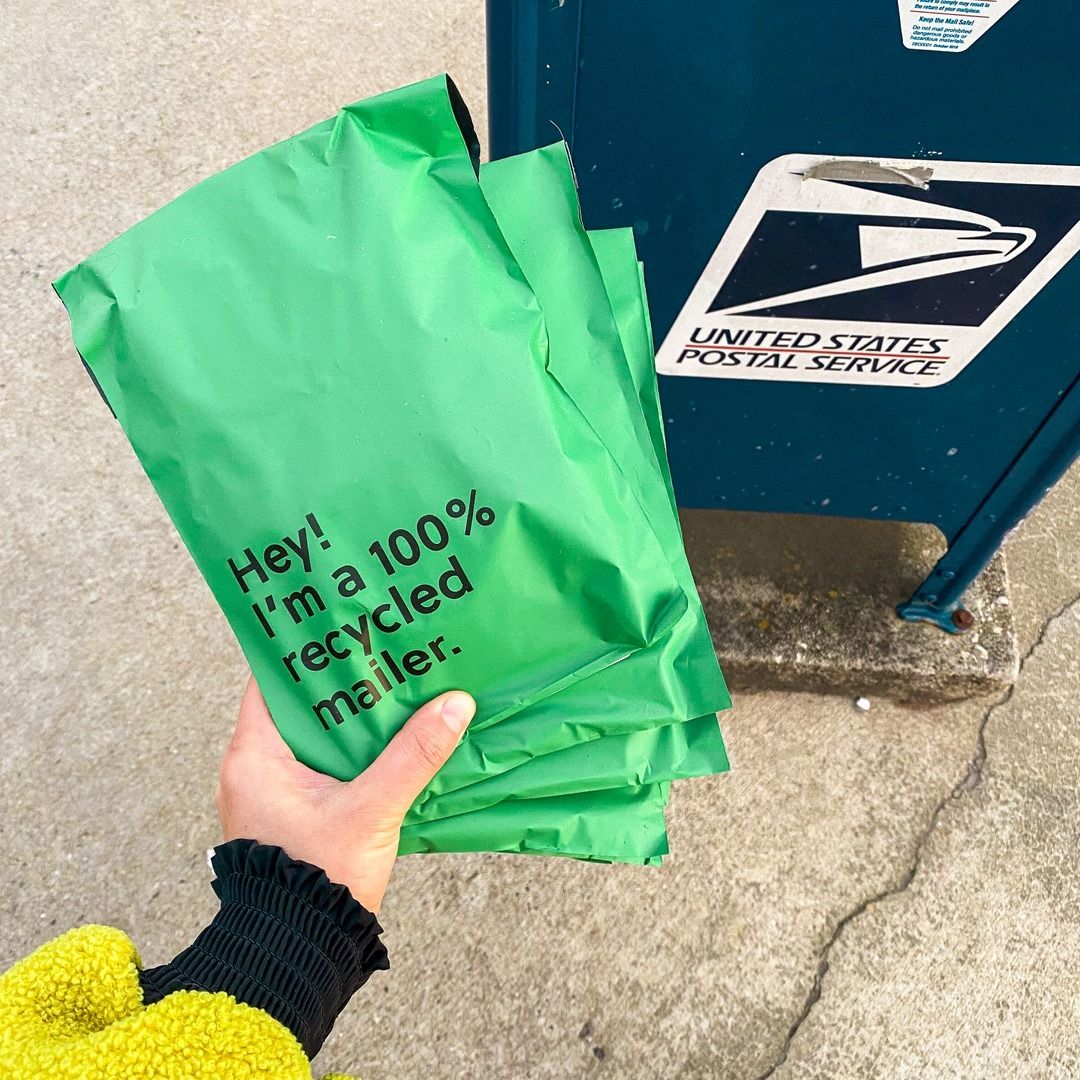 noissue's Recycled Mailers come with a second adhesive strip so that your customers can re-use the mailer, therefore creating double the impact and once it has served its purpose. They can also be customized in orders of more than 10,000 if you want the bags to be personalized to your brand.
4. Recycled and Padded
Some brands will need a durable option that's going to protect their precious products. This is where mailer bags with a padded element are a fantastic option, as they provide an extra layer of security for transit.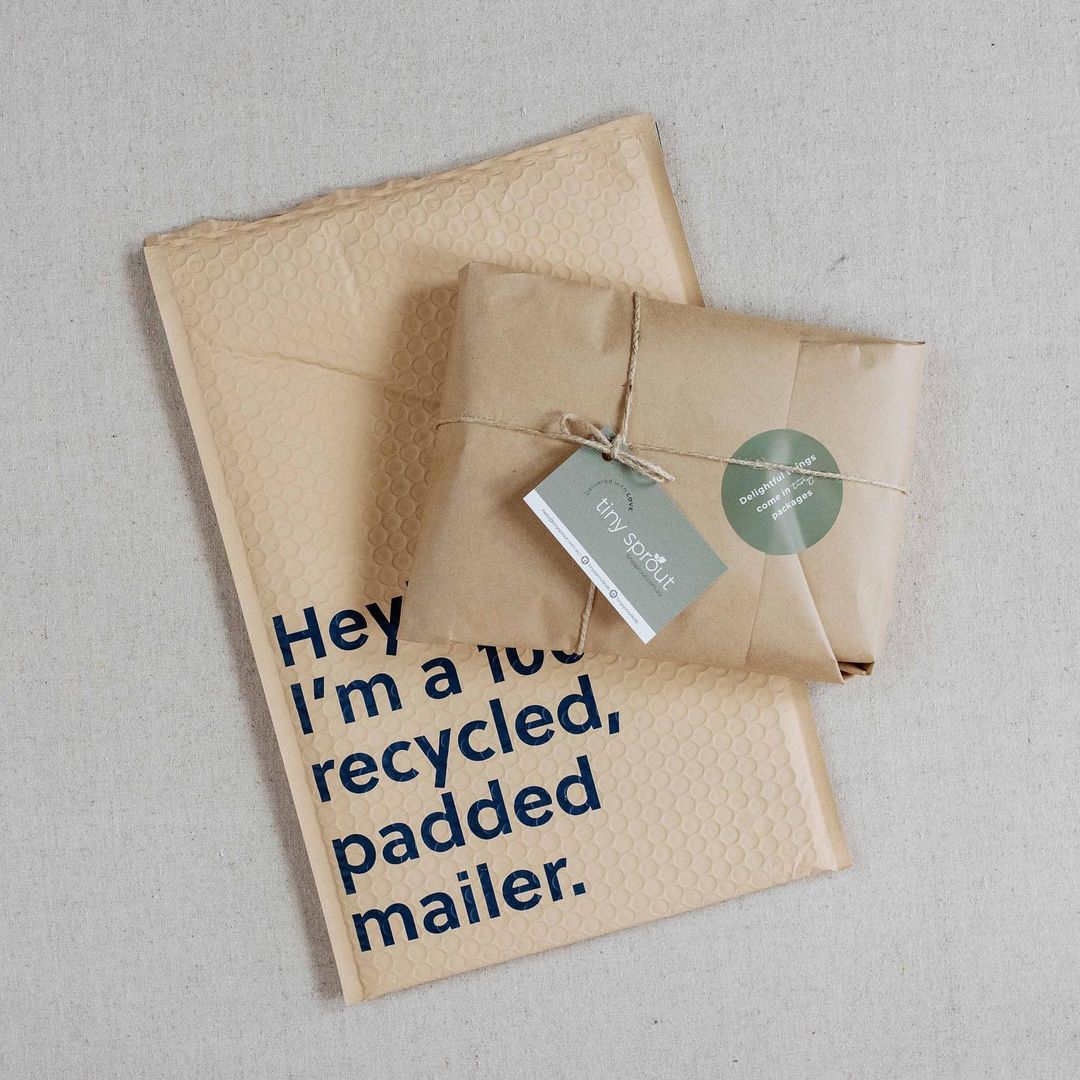 Padded Mailers like ours at noissue are made with recycled plastics and an inner bubble lining that provides maximum protection to your products. The Padded Mailer's exterior is made of 100% recycled plastic and the interior is made from 20 percent recycled plastic and post-industrial waste. Just like our recycled mailers, they also come with an extra adhesive strip for re-use before being recycled!
How to Choose the Right Sized Packaging

It's not a one size fits all approach when it comes to ecommerce packaging – size really matters. It's important to get the sizing right for the products you're packaging up, as it will save your brand money on shipping costs, while also making your shipping practices more sustainable.
Here are some of the key benefits for right-sizing your packaging:
Good things come in small packages. In fact, bigger doesn't necessarily mean better. Large packages actually have a lot more void space, which means that you'll have to fill it with unnecessary materials like shredded paper or foam to avoid products being damaged. By choosing a well-fitted package for your product, you can skip this and focus on selecting responsible materials instead.
Having an oversized package can ruin your customer's experience with your brand as they can see it as wasteful and excessive. 72% of consumers say that the way a product is packaged affects their purchasing decision. Properly packaging your item shows your customers that you care about them, their needs and the environment.
You'll be saving money! Just think about the money that you will save on freight and shipping costs and can put towards something else in your business. It's the right thing to do, in so many ways.
Measure your Products Before You Buy

To make sure you choose the right-sized packaging, preparations need to be taken pre-purchase. Measure your product's dimensions, and then compare them to the box or mailer sizes on your packaging provider's website and see what's the best fit for your brand's goods. At noissue, we have all the different packaging sizes listed at checkout.
How to Fill Void Space if it Can't be Avoided

If you do find that your packaging has a little extra room inside, then don't worry! There are plenty of sustainable ways that you can fill this void to ensure your products are safe (which means you don't have to turn to bubble wrap.)
As a general rule, mailer bags don't need to have void fill – but it can be used to add some 'wow' factor. A form of void fill should be used in your shipping boxes to secure fragile products if they're smaller and would move around in transit, such as cosmetics or jewelry.
Here are a few suggestions for void fill that won't hurt the environment:
Paper stuffing (crinkle paper, shredded paper, kraft paper and even newspaper)
Compostable tissue paper. Customize it with your branding and then use it to wrap and cushion products or scrunch it to fill space.
Natural void filler (coconut husks, plain popcorn, straw, and even corn cobs).
Biodegradable packing peanuts. Use cornstarch packing peanuts as they are nearly identical to styrofoam ones in look and function, but are completely biodegradable.
Customizing Your Packaging Design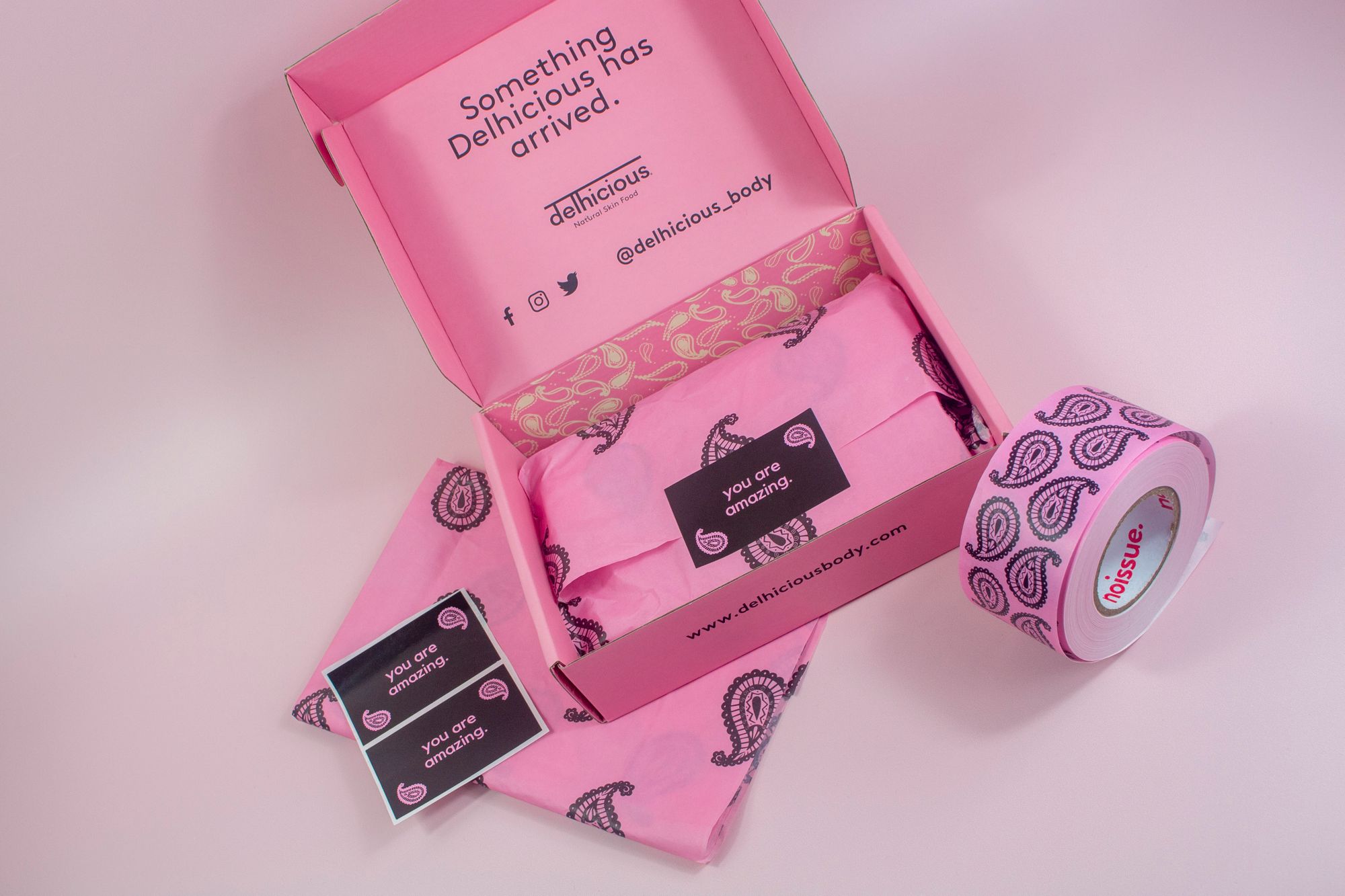 First impressions count. In fact, it takes as little as 3 seconds for a person to form an opinion of a product. Ecommerce packaging is one of the first instances in which a customer has a physical interaction with your brand, so creating a branded package is a great way to enhance this experience and help build loyalty, trust and foster brand recognition.
Customised packaging could be the best tool in your marketing toolbox, as 30% of businesses report an increase in revenue after improving product packaging.
So, how do you get started customizing your packaging?
1. Check how many surfaces you can customize on the packaging
You may be able to create multiple designs on one item of packaging. On a mailer, there is usually a two-sided design. On a box, this can be inside-only, outside-only, or inside, outside and everywhere else.
2. Decide what you want to feature, visually
There are many designs you could choose to feature on the outside of your packaging. These include:
Your business logo or icon
Your business name
Your brand story
Your brand colors
Direct communication with the customer
A custom illustration.
3. Get help with your design if you need it
Don't be intimidated by custom design, as there's lots of tools out there that can help you! noissue's online design platform for custom packaging is beginner friendly and allows you to try out templates for different repeating designs with your brand or logo.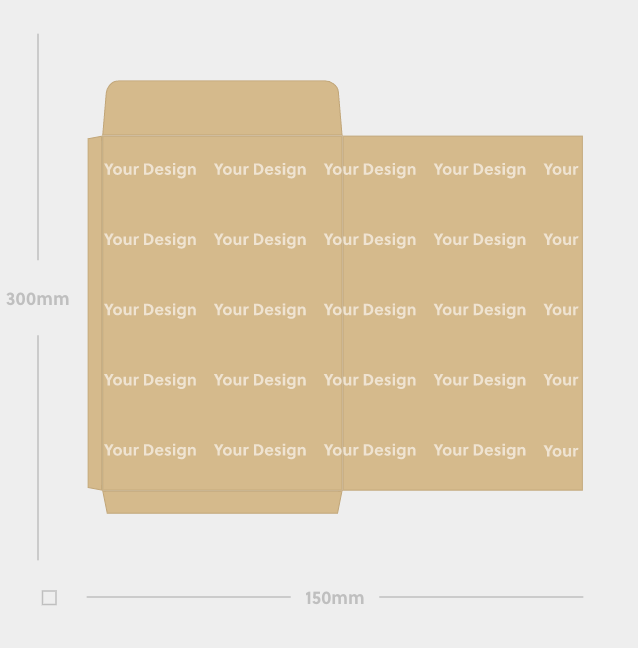 As well as this, noissue has Community Design templates for our Custom Boxes and Custom Kraft Mailers. Simply select your size and order quantity, click 'Design Now' and then 'Use Community Design' to browse through the range of easily customizable templates. Once you've picked your favourite, you provide us with a design brief, and then we'll organize the rest!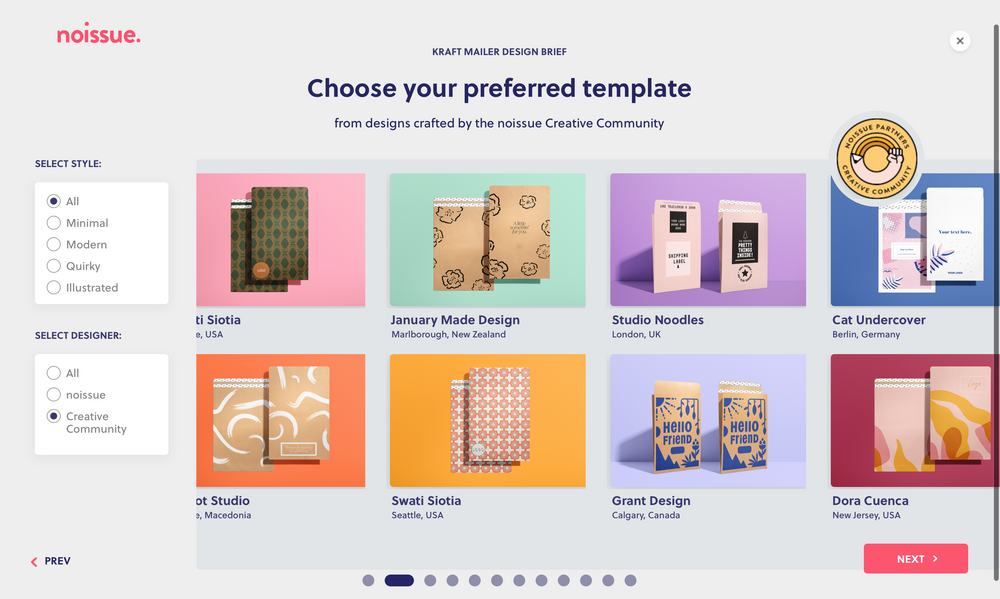 How to Manage Returns

Product returns are inevitable in the ecommerce world and have even grown by 95% between 2014 and 2019. The good news is that you can make this process easier through the packaging you select.
Creating a good returns experience not only improves brand loyalty, but it also helps the planet by reusing packaging and preventing virgin materials from being used.
This all stems back to your choices in ecommerce packaging. When you select your products, opt for boxes that are designed to be repurposed or mailers that have a double adhesive strip so that they can be reused again for returns.
Education is also key here. It's important to teach your customers that your packaging can be reused when returning their items. This could be done with our customizable and compostable cards that share a note on how to compost, recycle, reuse the packaging and/or return the products in a sustainable way.
It's Time to Get Packing

Quality branded ecommerce packaging can transform your brand from zero to a hero.
Using the packaging options that we've outlined above will ensure that your brand and your products are memorable and immersive from the first physical touchpoint.
Ready to get started? Check out noissue's range of eco-friendly ecommerce packaging and start designing today!