During the past year, a whole load of us have discovered we're actually pretty good at creative stuff. From fashion designers launching brands from their bedrooms (🙋🏼‍♀️ @GreyMilk__), to graphic designers playing with lumps of brightly coloured clay and ending up with 37k followers in 4 months (Hiya, @LottaBlobs!) has proved there's never been a better time to pull on some adult pants and put our passions out there.
Now, I'm far from suggesting we all need to pivot right into monetising our hobbies, but documenting our passions online can not only help us to improve our creative practice, inspire others and build our confidence — it's often the key to finding (or creating!) a community of like-minded creatives who you can vibe off.
How Covid-19 changed the game for communities
With Covid-19 still a perma fixture in most of our lives, we are very susceptible to digital fatigue. Seeking and building communities online can add to that. Social apps have us walking a precarious line between productivity and getting lost in a comparison scroll hole.  
Social media is great, but it can be a very noisy place. The end goal here is to curate spaces for ourselves that cancel out distractions and help us to focus on the life we want to lead. Amen.
Finding your community

Okay, so no matter what you're interested in, you can bet there's a bustling community out there for you. So whether you're a butcher (vegans, close your eyes), a baker or a candle(stick) maker, here are a few tips that will help you find your tribe on Instagram.
1. Fortune favours the brave, so stick a hashtag on it!

Our home feeds are bursting with content from people we follow (cute baby, silly dog, breakfast featuring an avocado, sunset, yada yada) but hashtags can throw up a world of accounts from people who are creating great work in your field. By following and using hashtags you can find like minded creatives to garner inspiration, support, and engagement so it's a great place to start.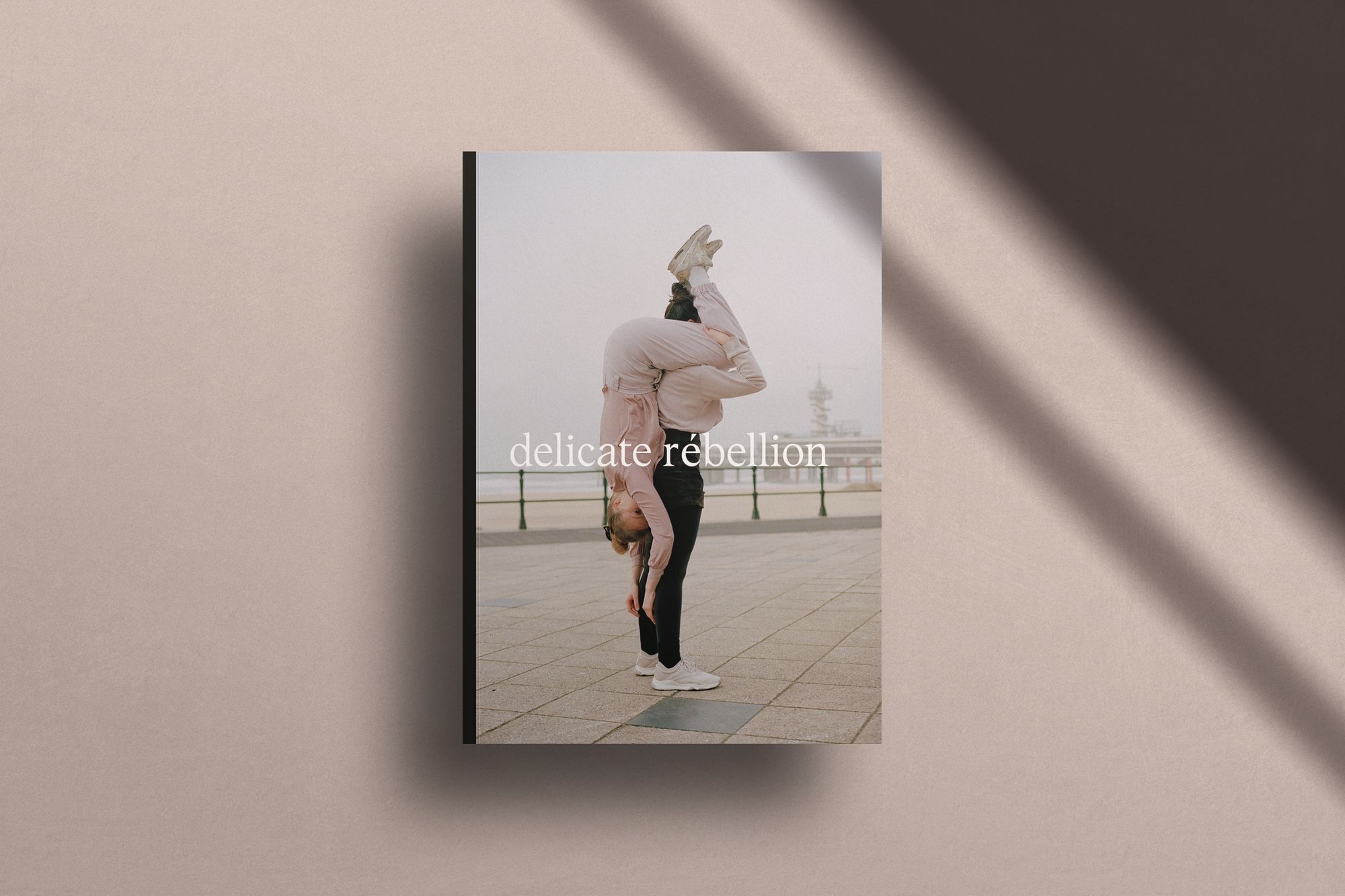 The humble hashtag was where it all began for me as my business was quite literally built on a hashtag. As a magazine editor slash print geek, I started following ones that are print related – #printisNOTdead *digs heels in*, #coverjunkie – and all things graphic design. I've made some great connections with indie publications, retailers that now stock my things and avid print fans who religiously buy the magazines and have become a part of my story.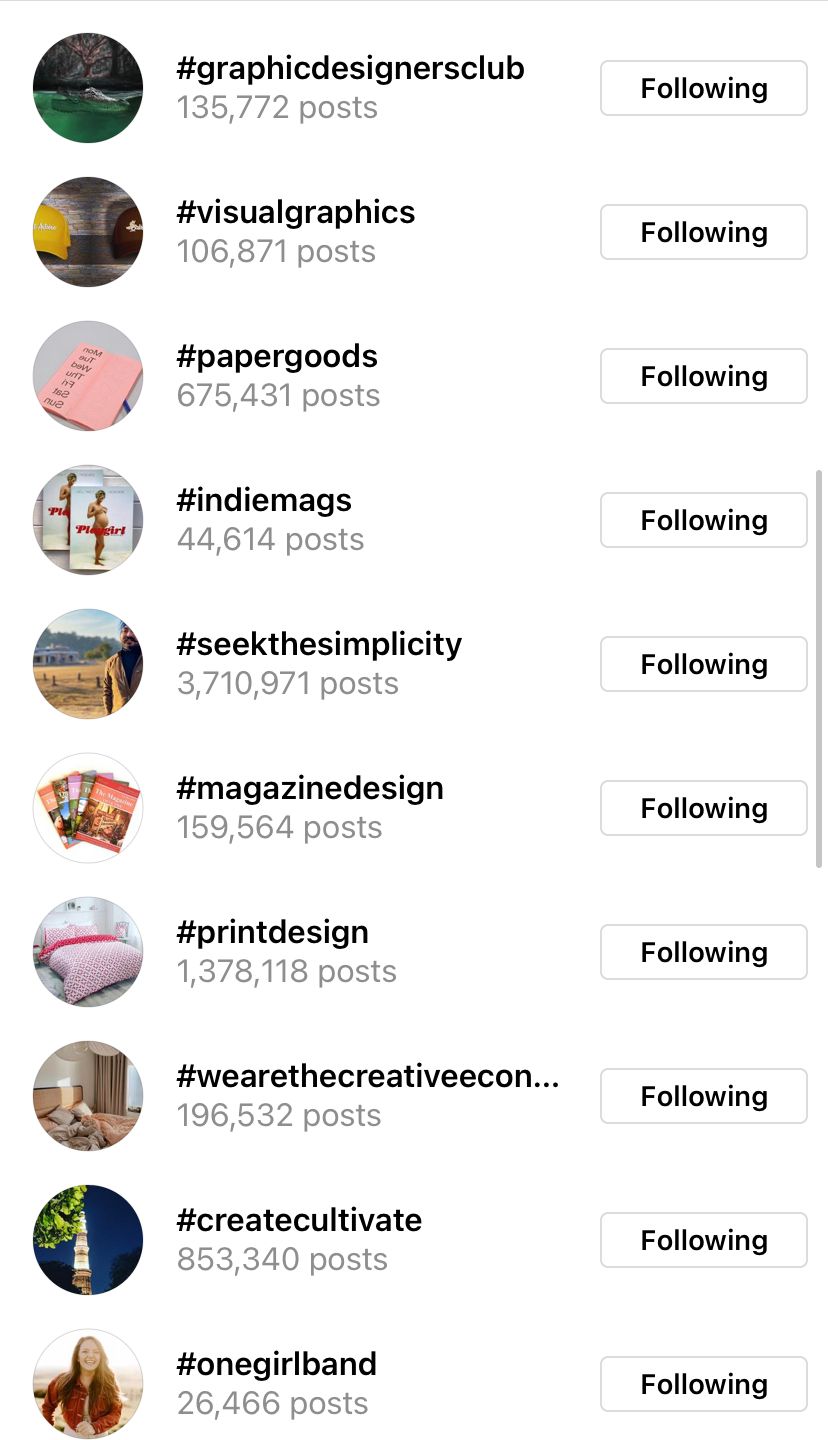 Through following hashtags I find a whole lot of brilliant people to feature. The #indiemag hashtag is where I found photographer @melissaschriek, our cover artist for issue two. So, you never know who's watching! Fortune favours the brave, dear friends, so stick a hashtag on it.
Hashtag tips: begin with a brainstorm
Take a note of what other people in your field are using
Regularly change up the hashtags you use (use different combinations depending on the type of content you're posting!)
Give yourself a chance to be seen. Seek out to post to hashtags with between 20k to 50k posts.
Pop them in your notes app so they can be copy and pasted
Don't copy and paste the same combination all the time
Take time to engage on other posts on the hashtags you use (it's a two way street!)
2. Looking for more? Here's how to level up.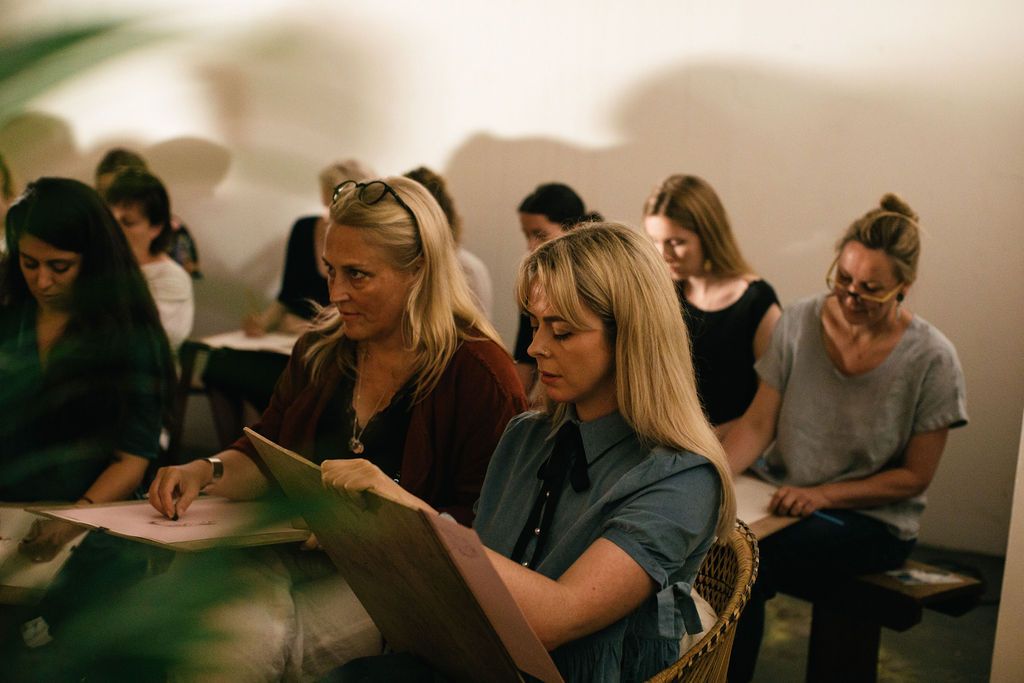 Us creatives tend to seek out communities because we crave support from people who 'get us'. Please hold while I get out my tiny violin. I was working a full-time job in events while writing, designing, editing, printing, posting magazines as a pretty intense side hustle. I felt completely overwhelmed with having to learn on the hop, I had nobody to bounce ideas off, nobody to ask about email automation or postage prices and was feeling less than enthusiastic about my dreams of becoming a bona fide magazine editor.
Naturally, I hit up Google to see if there was anyone hosting an online space that I could join that would see that overwhelming feeling off good and proper. It threw up a lot of spaces for entrepreneurs, CEOs and moguls. Me? Well, I'm more of a heart before head type of girl. I was searching for a space where my success is measured by the contentment I felt — not by achieving 6 figures in a month. Though a lovely thought, I'd end up fully deceased under the pressure.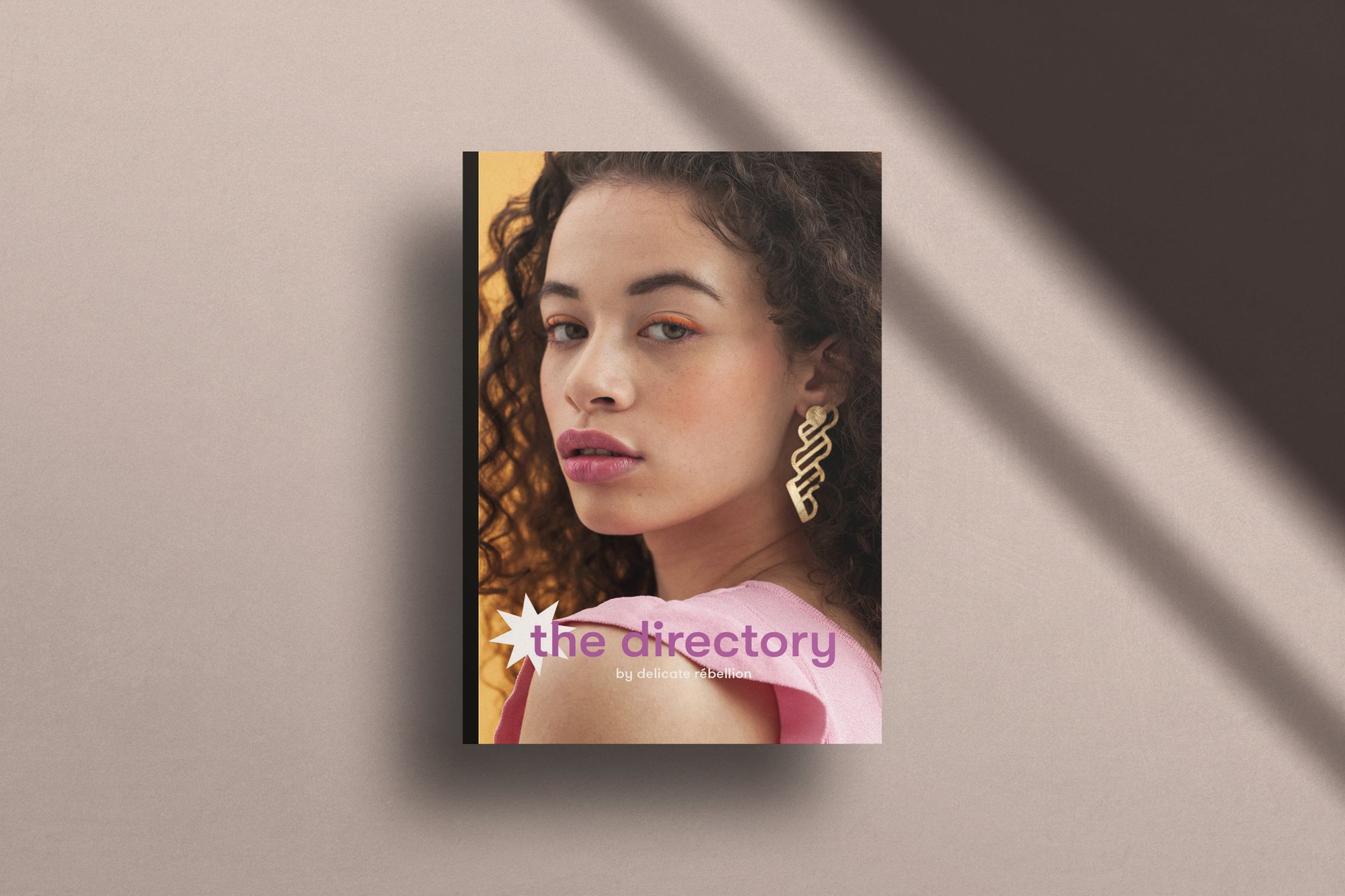 3. Whoops, I started a community

The Collective is an online (and offline, pre-Covid) space specifically for passion-led creatives. Now in our third year, our ecosystem has holistically evolved within our ranks where we feature and collaborate with our community across our printed pages, our socials and now with products in our store. And in turn, they engage, support and elevate each other by association.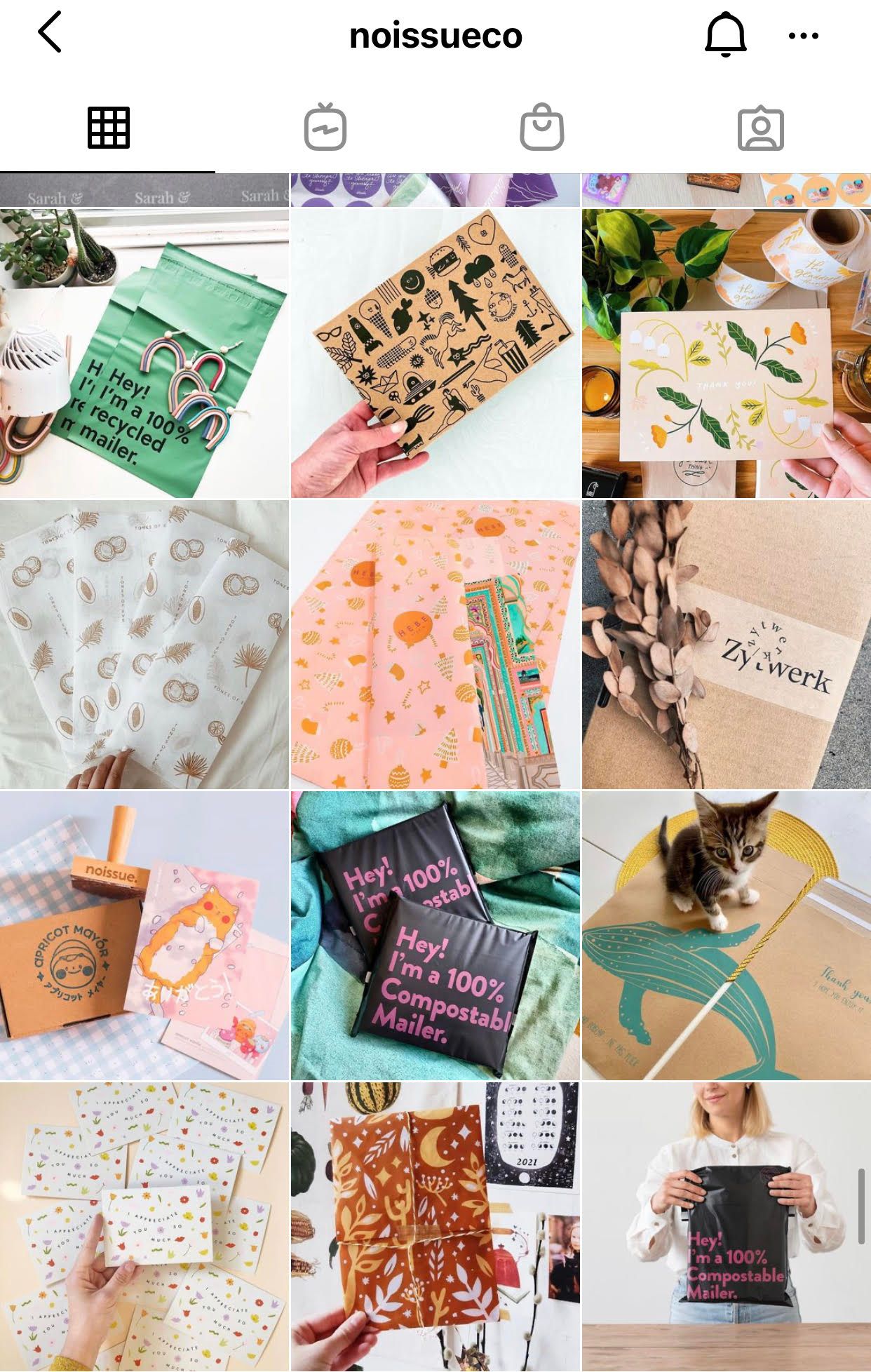 This kind of 'into the fold' community is done so well by our friends at noissue who, through highlighting the talent of their customers have created a very unique place for creatives to connect on a global scale. They not only educate consumers on the importance of sustainable packaging, they actually give back to the planet with every order AND have created a really wonderful stage for the small business community by using their platform for good.
As the age old adage goes, we rise by lifting others and that's what we believe community is all about.
Tips for finding a niche space community:
Do your research — hit up Google (of course!).
Ask friends, followers and collaborators for recommendations
Don't fall for a sponsored post straight away! Do your research.
Ask, who runs this mother? Is it an organisation/person you respect and trust?
Who's inside? Most communities have a directory of sorts, can you access that? Does it feel like a good fit?
Is it an inclusive and diverse space?
What are the benefits?
4. You've got to nourish to flourish

You wouldn't turn up at a party and head straight for the bathroom now would you? (Actually, as an introvert, I'd love nothing more than to head straight to the bathroom with a beer and a pretzel.) Though people watching is great, if you want to reap the benefits of being part of a community, you have to make it so! A community is nothing without active members.
As well as garnering trust and potential new friendships, contributing positively to your networks shakes you into the eye line of people who will elevate you, buy from you, commission you, feature you! Here's some top tops to get involved  in communities.
On social media:
Like, comment and share posts you enjoy
Share relevant articles, accounts, motivation on your stories
Invite people to engage with you in your posts. Ask questions!
Use stickers on instagram to include your followers in your process
Respond to stories and DMs, such a natural way to make new connections
In groups:
Take part in conversations
Make the most of sharing threads
Answer questions as well as ask them
Engage and be welcoming to new faces
Share helpful articles, motivation, ideas
5. Mix it up! Curate the life (online) you want to live

Listen, I'm the first to admit that the digital fatigue is real right now. Covid-19 has seen Zoom become the hero of the pandemic, jumping from 10 million daily meetings to 300 million daily meetings in the months leading up to April 2020. I've had my fair share of being frozen on screen at unfortunate moments , but whether we like it or not, it's the closest thing to real life that we're getting right now.
While this article is great for finding your community as a creative, it's beneficial to strike a balance between your productivity and wellness. Not every community requires you to be super active, look to join some solely for escapism and wellbeing.
As well as nurturing my social spaces, I practice yoga with Adriene and her doggo and half a million other yogies every morning, while The Collective gently encourages me through my workweek with accountability, discussion, workshops and online events; the Brutalism Appreciation Society quenches my urge for architecture and travel and Reconfigure Life Drawing saves me from missing out on my drawing sessions.
Looking forward

During a very disconnected era, online communities single handedly helped to bring us closer together and stave off loneliness. We've learnt that collectively we rise by lifting others and have become way more in tune with each others' well being than ever before. We've connected globally over banana loaf, dalgona coffees, TikTok and our love/hate relationship with Instagram reels. We've learnt the best ways to market our business during a pandemic. We've learnt that we are stronger together.
---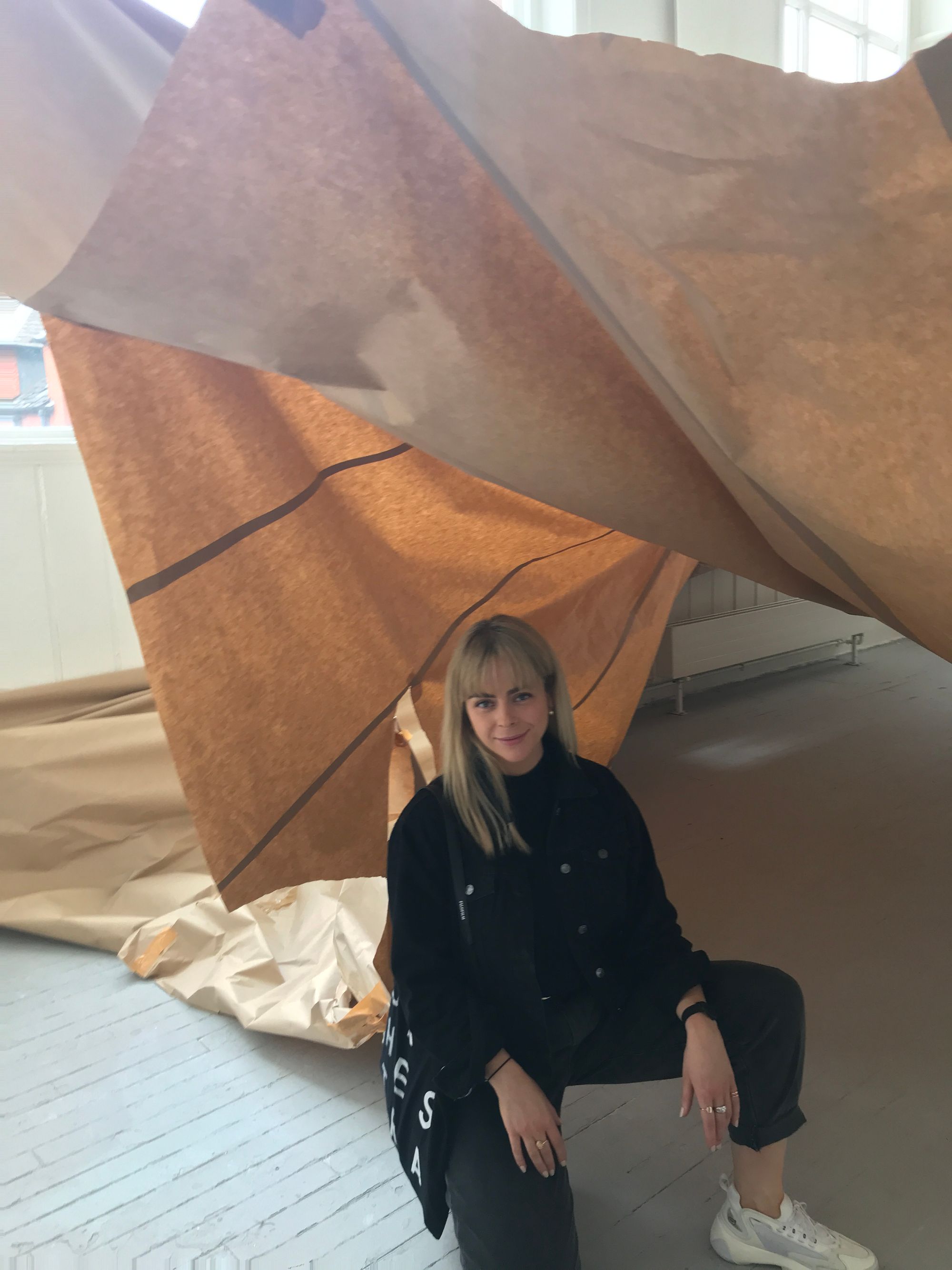 Hannah Taylor is the founder and editor of The Delicate Rébellion. The Delicate Rébellion is a thoughtful publication with collaboration at the forefront of all they do. The Delicate Rébellion is a warm, insightful and playful look into creativity. Featuring interviews with both well-established and fresh faced grads in the art world. By opening conversations and welcoming their readers into the fold of their beautiful online and offline events, store and page they are taking the reader/magazine relationship to new levels.