It goes without saying that 2020 has been… different. The pandemic changed everything, and we're not out of the woods yet. Vaccines offer hope, but I'm fairly sure 2021 will have a few tricks up its sleeve.
One thing's for sure: when it comes to running a business, doing things sustainably is no longer a nice-to-have, it's essential. So what does the next year hold for those of us wanting to have a positive impact?
Here are four sustainable business trends you can expect to see in 2021.
1. Real climate action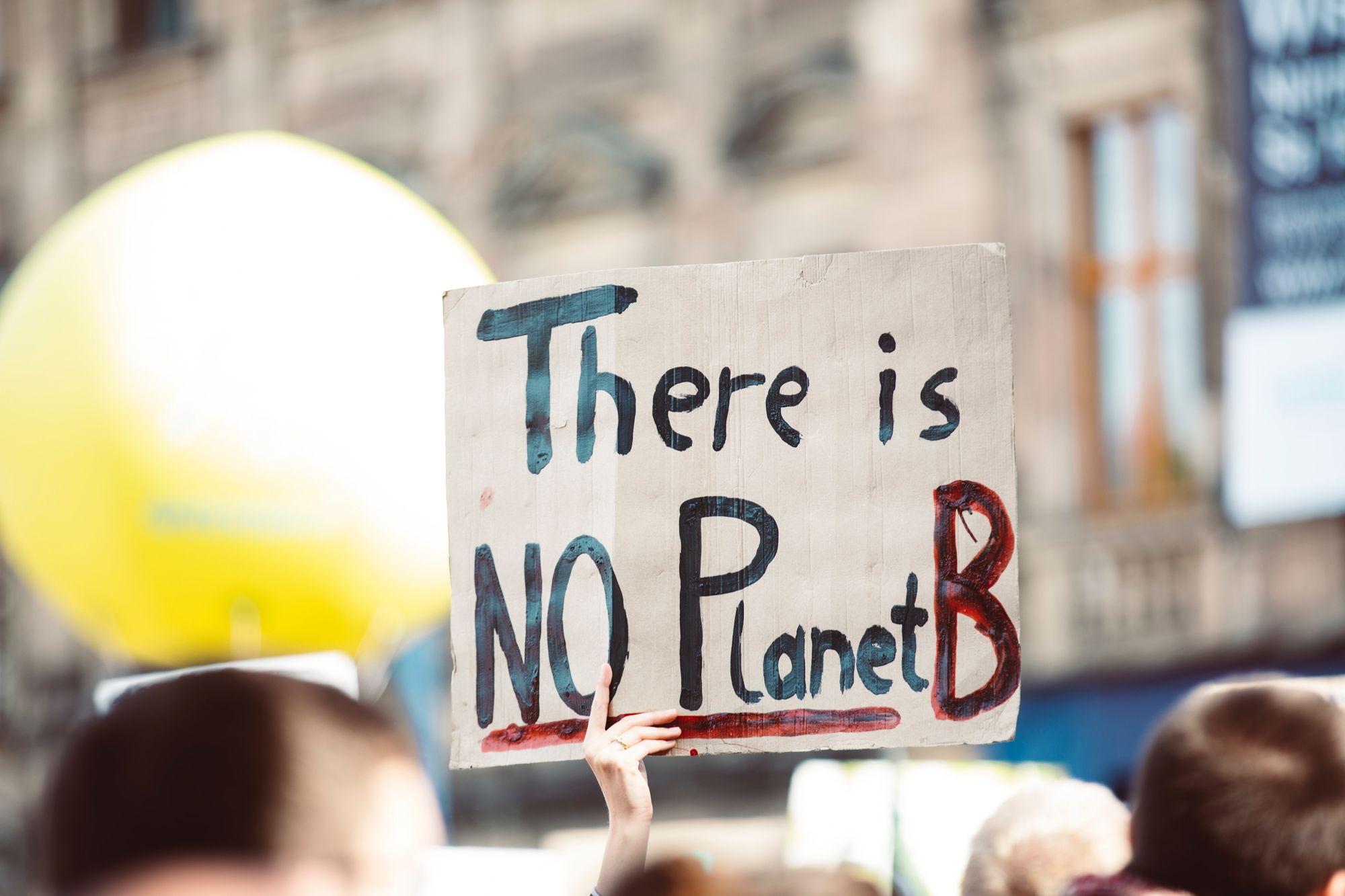 The Biden-Harris victory was a major win for our planet, as well as everyone on it. United States President-Elect Joe Biden has promised he'll rejoin the Paris Agreement (the global climate treaty which President Trump infamously withdrew from) on his first day in the White House. This will give a much needed shot in the arm to international climate efforts, as the race to net zero begins.
And in November 2021, we'll see the Covid-postponed COP26 climate conference taking place in Glasgow, United Kingdom. Expect this to be a major focus, as well as an energetic reunion for climate activists who were forced to pause due to 2020's lockdowns.
In this swirling global context, businesses will need to step up or be left behind.  

Expect to see a huge surge in businesses setting science based carbon targets, getting to grips with carbon labelling and announcing real net zero plans. We'll see more citizens calling out greenwashing, too.
As the general public get more and more engaged and informed, they're expecting more from you. I'm afraid it's not going to be enough to carry on as you are and just offset or plant a few trees on 'Green Friday'. People are waking up for the need for bona fide carbon reductions – and calling out the trend for sketchy net zero commitments. Check out this article if you need a reminder of what we must achieve as a global community – it's just about possible, but it's not going to be easy.  

No matter the size of your business, do you have a good idea of the key sources of your carbon emissions? Hint: it's likely to be in your supply chain. Do your homework, find experts to work with if necessary, and make sure that your carbon management programme is up to scratch.
Actions you can take:
Small businesses can use a tool like Carbon Analytics or Compare Your Footprint to calculate your carbon footprint.
Larger or more complex organisations might want to work with a consultancy partner to help them measure.
Use these insights to set science based targets and register them with the SBTi. Believe me, this will help you understand what real climate action looks like and can drive extraordinary innovation in your business.

2. Regenerative business models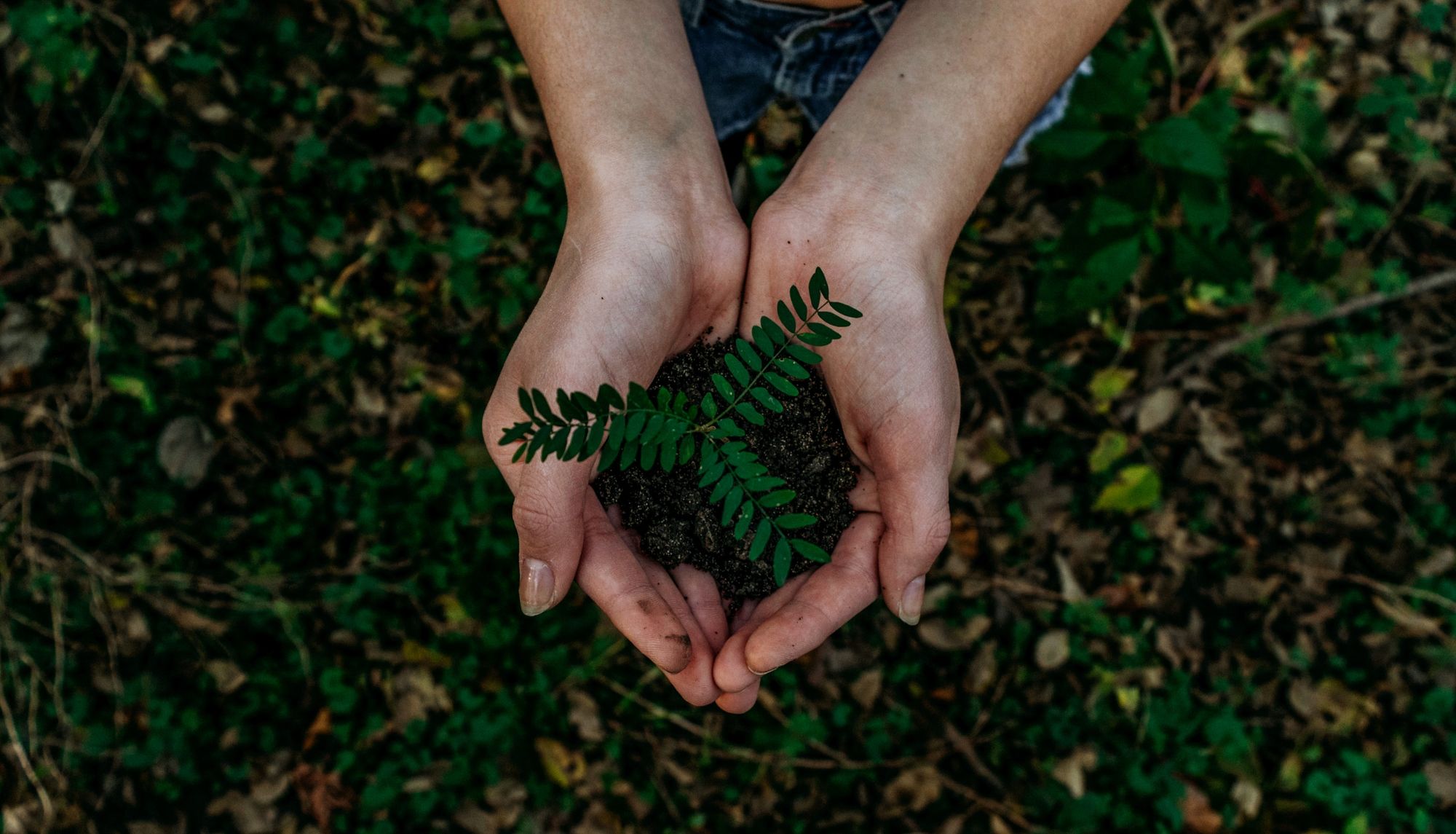 We're actually past the point where just being 'sustainable' is enough. We're dangerously close to climate and ecological tipping points, and we need to get to the point of doing more good rather than stopping at less bad. In other words, we need to start being regenerative.
On a basic level as well as slowing and ideally stopping emissions, we need to start drawing down carbon dioxide out of the air, using nature-based solutions (not just forests, but biodiverse habitats and areas like peatlands) that contribute to the mass rewilding of our planet. And time is running out.
How can your business ensure it's having an overall positive impact on our planet and society? Future Stewards have produced a great blog on this and have compiled a directory of partners to work with on your regenerative journey.

For example, the craft beer renegades Brewdog have gone big, with plans to offset twice as much carbon as they emit each year, while reforesting a 2,050 acre piece of land they've bought in the Scottish Highlands.

And Danone is working with regenerative agriculture principles in their supply chain to lock carbon away in the soil. This kind of radical thinking is what we need to see a lot more of. What can your business do?
Actions you can take:
Consider the raw materials in your supply chain. Is there a way to support regenerative farming systems that are better for the soil and wildlife? Can you ensure you have a deforestation-free supply chain? Can you avoid using virgin materials altogether and instead opt for recycled materials?
Could you divert some of your profits to support nature-based solutions like urban rewilding projects, or protecting and restoring coastal habitats? How could you use your time, money, energy or influence to make positive impact? The stakes couldn't be higher, so it's time to get creative.
Watch Kiss the Ground on Netflix, where Woody Harrelson explains the concepts of regenerative farming in a very accessible and charming Texan way. It'll leave you feeling very inspired.

3. Disruption in packaging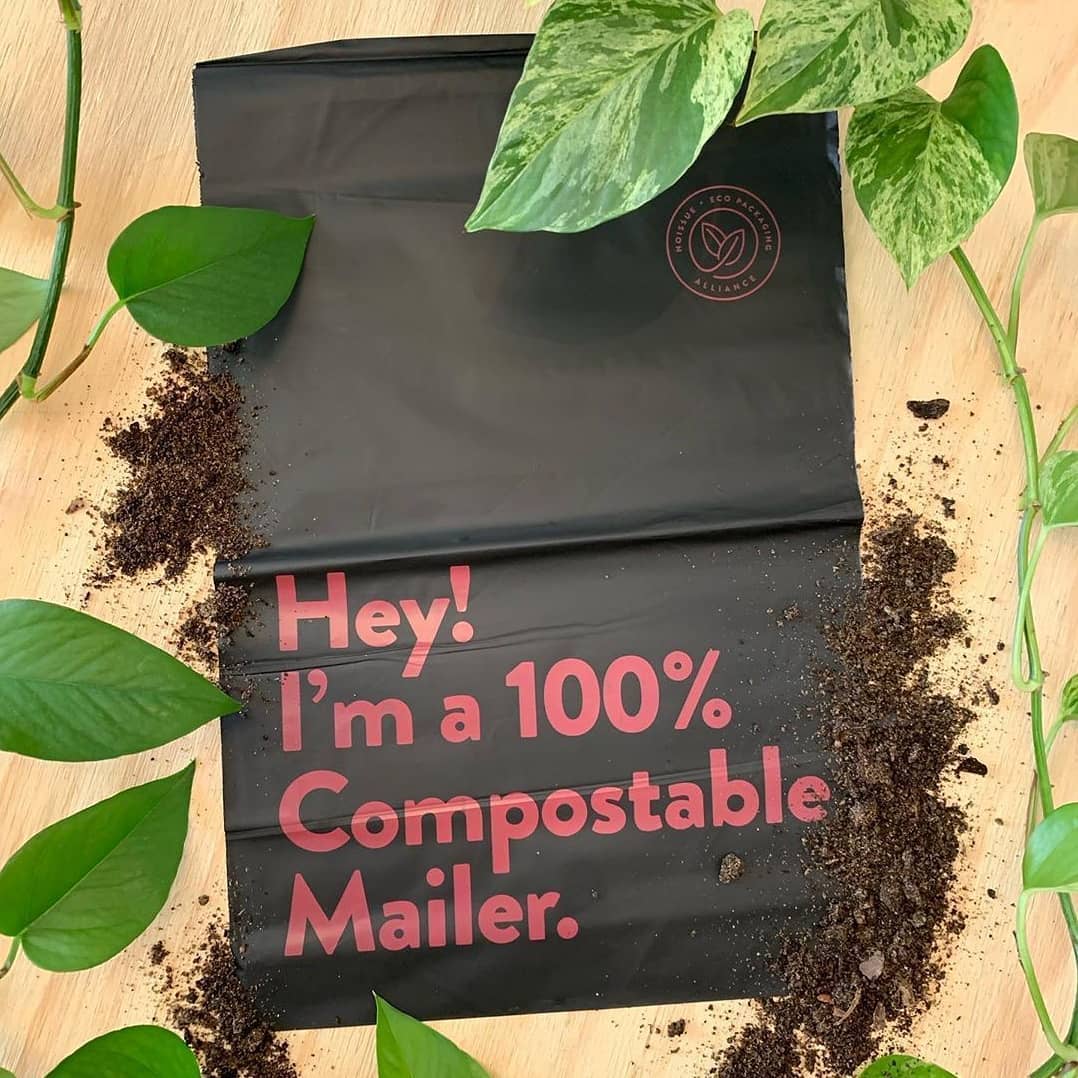 Both brands and consumers are getting smarter to the claims around so-called 'eco', 'biodegradable' and 'compostable' packaging. Those amazing sounding options aren't always what they seem. You need to make sure that there is actually a collection stream for the packaging in the country where you're selling your product. For example, in Europe, just 3-5% of household have home composting facilities, so it's unlikely that home compostable packing will end up in the place you intend.
As we edge closer to 2025 – the deadline for many major brands' sustainable packaging commitments – we'll see a drive towards unpackaged options. A recent study showed that just 2% of global packaging is currently refillable – but lots of brands have promised trials so expect to see more of these in 2021.
Initiatives like Loop by Terracycle and ASDA's supermarket grocery refill pilot are just two examples. Let's see if customers like them enough to keep using them. In the meantime, the best thing a business can do is reduce the amount of packaging you use in the first place. Want to know why? Read this.
Actions you can take:
Have you done a full audit of the packaging you are using on your products or your shipping? Is there a more sustainable alternative? You may have to do a proper Life Cycle Analysis to understand which option is truly more sustainable – the answer is rarely black and white. If you have the budget, it can really be worth paying for an independent advisor to support you.
Do your research, talk to your suppliers and make sure you're not succumbing to greenwash. If it sounds too good to be true, it probably is. You really have to put yourself in the waste collector's shoes to understand if the material is something that has value to them or not. I recommend visiting your local recycling plant for a truly eye-opening experience – they often do tours for local residents or groups.
Remember that you're not alone, pretty much every brand in the world is sharing your challenges! See what networks you can join, or which peer companies you can reach out to swap tips and advice. The moral support can really keep you going.

4. The unstoppable rise of B Corp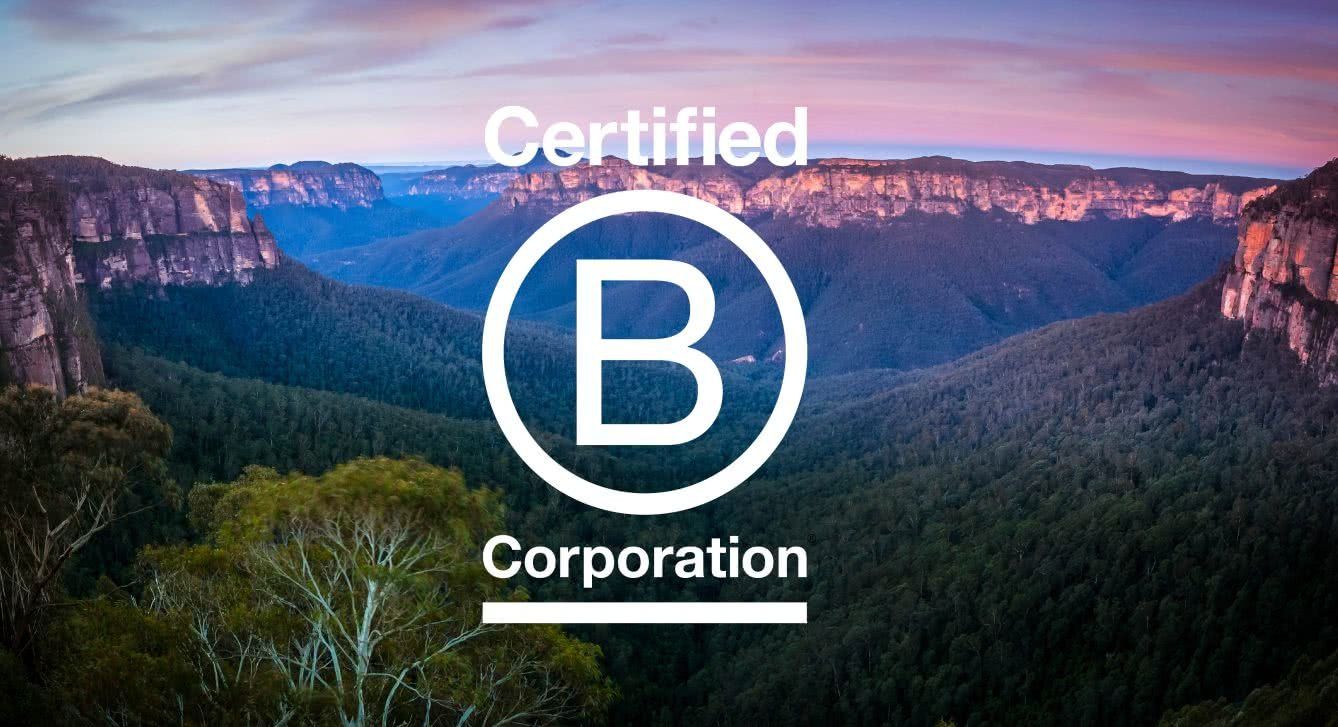 B Corp is a certification for purpose-led, ethical and sustainable businesses. Founded in the US in 2006, the movement is really gaining momentum now with 3600+ certified B Corps worldwide including the likes of Patagonia, The Body Shop, AllBirds, Aesop and Ben & Jerry's.

But it's not just for consumer brands, there are also consultancies, accountants, hairdressers, creative agencies and even lawyers in the B Corp community.
The B Corp process offers a blueprint to make yourself a truly sustainable – and even regenerative – business that puts people and planet on the same level as profit.

During lockdown, I saw many companies use the quieter moments they had to revisit their strategy, and start their B Corp journey. So expect to see a flurry of new B Corps in 2021 – and look out for the logo!

Just a warning: it's no walk in the park. Jamie Oliver said in a recent interview, "It's f***ing hard. It makes the Inland Revenue look like pussycats." But as your mama might have told you, most things in life worth doing involve a bit of grit and determination.
Actions you can take:
Get started today with the B Impact Assessment and get ready to go deep.
Look out for the logo on consumer products you buy – it's amazing where it shows up, from jackets to peanut butter.

Most importantly of all, don't wait to be perfect to get started. Remember, all journeys start with a single step. Wishing you a sustainable and regenerative 2021!
---
Jessica Ferrow helps purpose-driven businesses respond to the climate and ecological crisis. Jessica is the co-founder of Twelve, a UK-based climate impact agency, which works with some of the world's leading consumer brands on game-changing strategies and communications that lead change and inspire radical action. Find out more at Twelve.