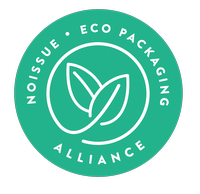 The universe is composed of galaxies, stars, planets, and other things that remain unknown to us. Everything beyond the Earth's atmosphere can be enchanting and terrifying at the same time. When we look up, we see but a speck of what the universe holds. A true mystery it is, how overwhelming and yet wonderful our world is.
Montreal-based graphic designer, Fred, creates illustrations of outer space. Working full-time in the e-learning industry, she spends the remaining hours of the day on what she calls her "Creative Side Quest." Fred had always had a knack for creativity, but it was only in 2019 when she found out where she truly wanted to channel it.
She was attending events during the summer and saw an array of beautiful enamel pins created by inspiring artists. She ended up buying bunches of it, and eventually, she was inspired to design her own. Weeks later, she found herself making cute shiny things―adorable enamel pins galore!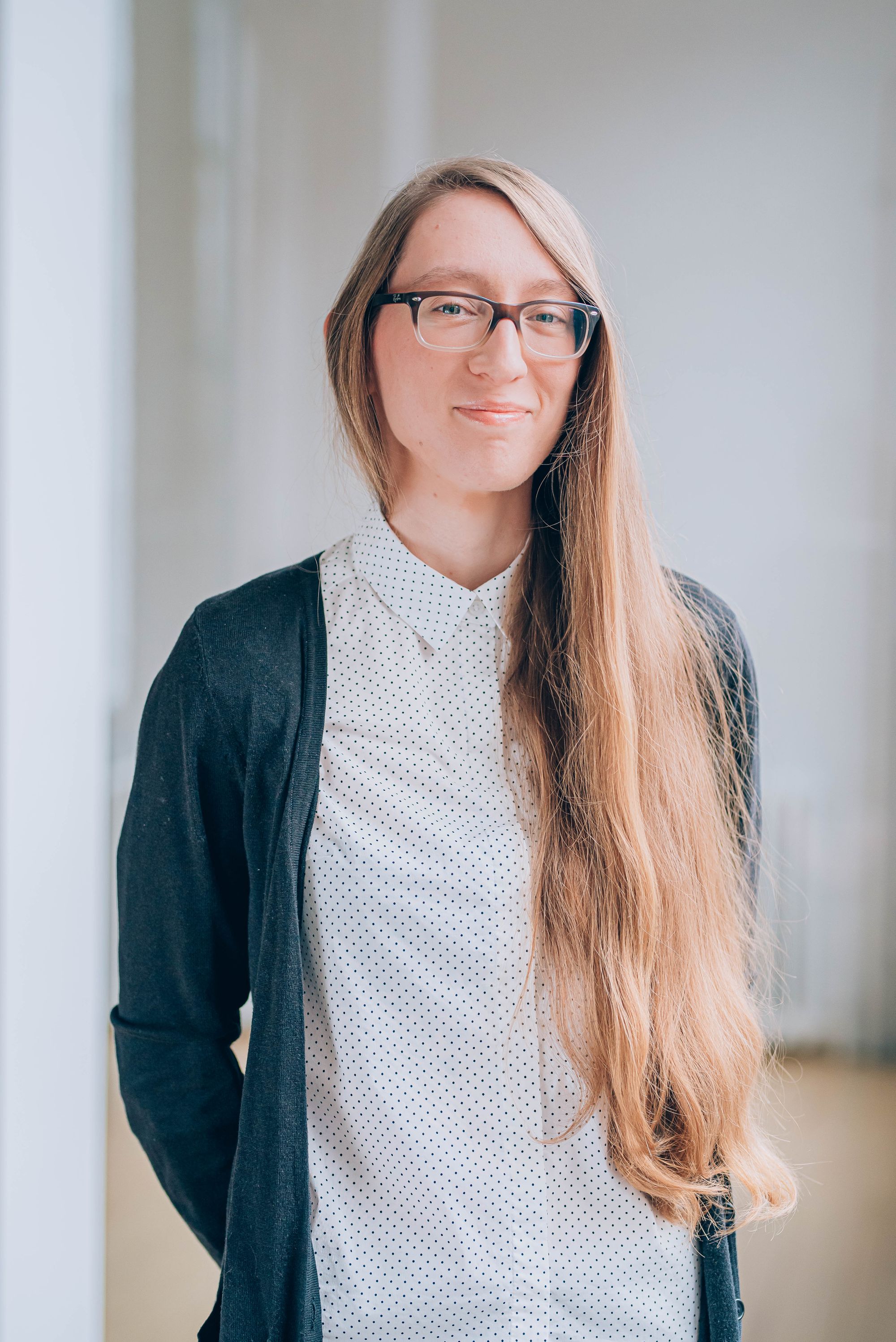 As a Studio Ghibli fan, most of her inspiration comes from different animation movies. She also often scrolls through Instagram and watches studio vlogs from her fellow artists to spark creativity. "My current faves are Apple Cheeks, Leigh Ellexson and Cheyenne Barton," she shares. She loves seeing their mix of digital and traditional media and the vibe they bring.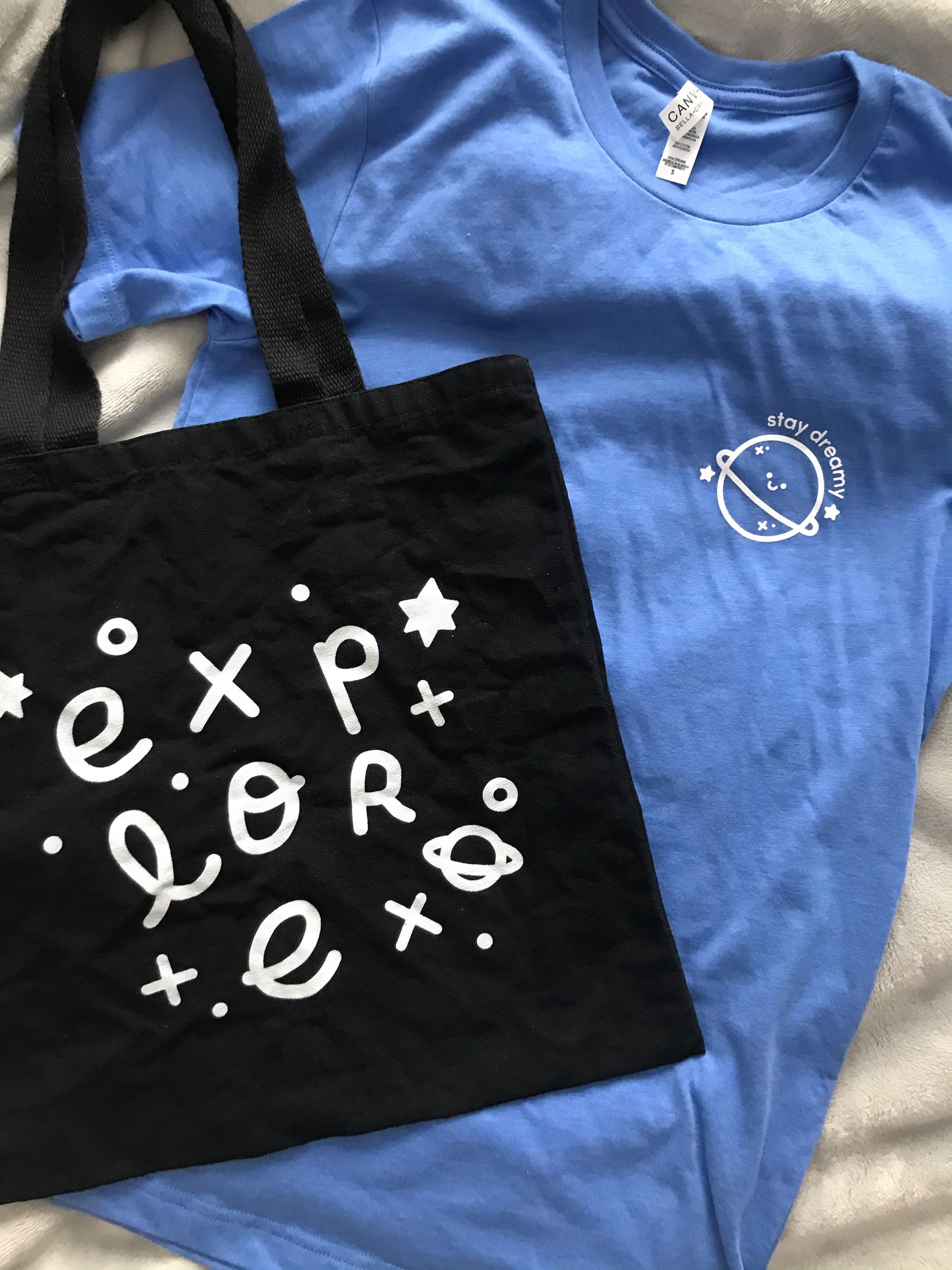 Because she appreciates the world she's in, she does her part in taking care of it. Every order is packed efficiently. Her pins are attached to little backing cards and are wrapped with a sheet of eco-friendly noissue Tissue. All orders are shipped out with recyclable and compostable mailers depending on the size of the order. She also prefers suppliers closer to her to reduce the shipping impact.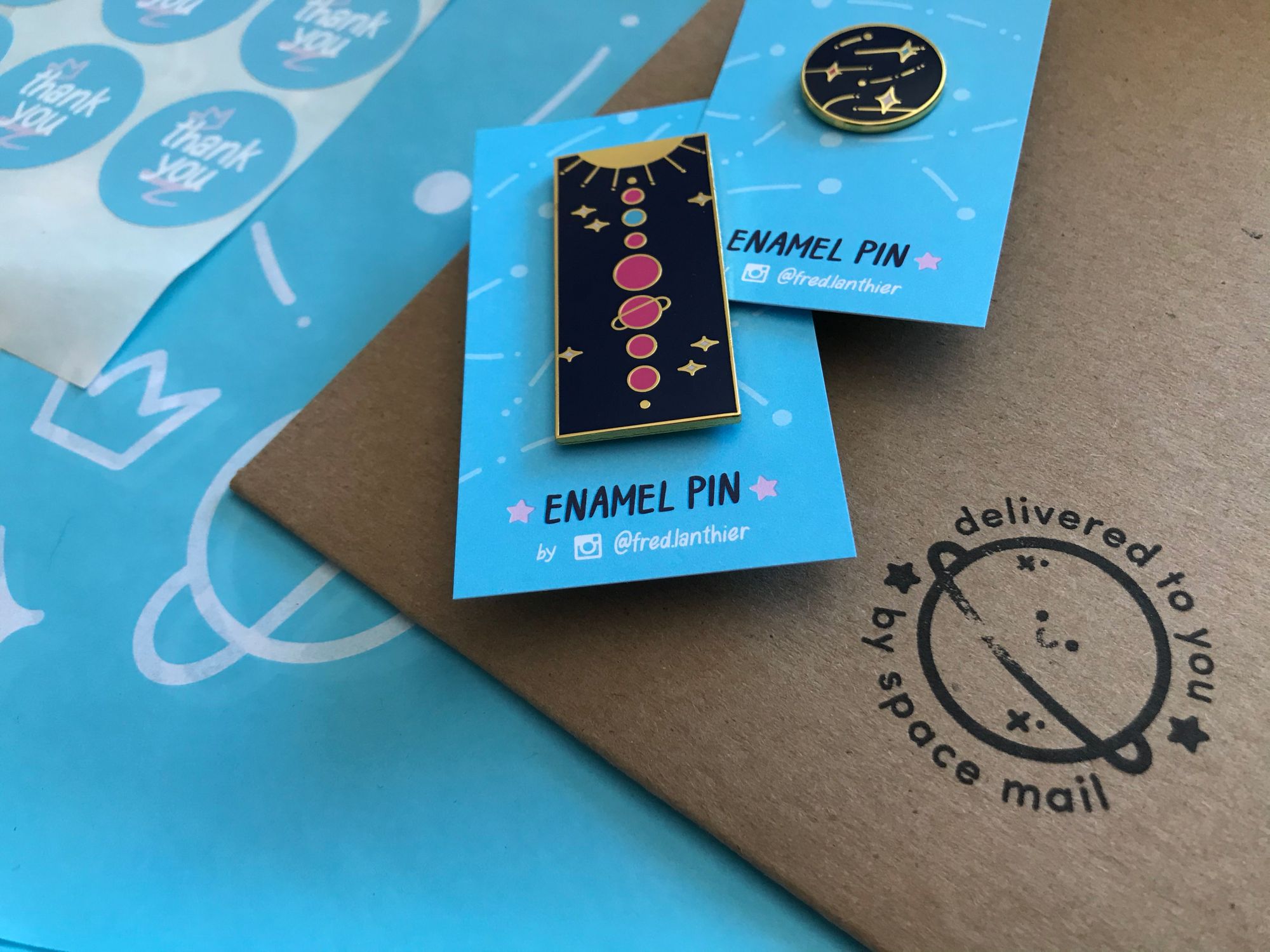 Minimizing your packaging doesn't mean you have to limit yourself from adding branding to it. That's where custom packaging comes in. Fred calls it a dream come true how she can have her design on the tissue, tape, and stamp that she uses.
"I think it adds to the experience of buying something from my shop or my Patreon. I often get comments and reviews about how the packaging is cute and thoughtful and it makes me so happy!"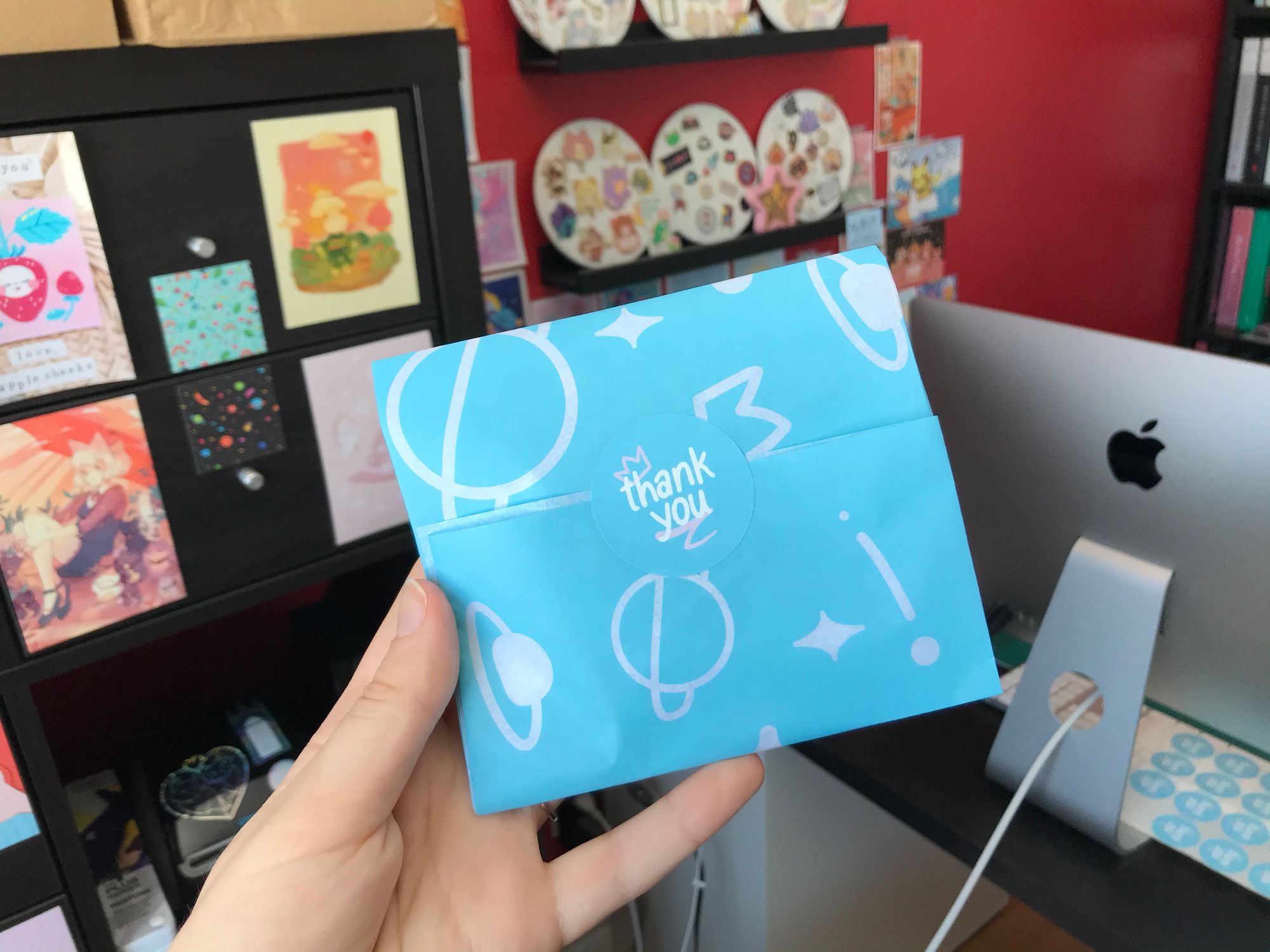 noissue came in very handy to her when she needed packaging. The platform was very easy to use and customizing an item is always fast. She's glad she found it through artists that she follows online.
Numbers can easily discourage her, especially because she's an artist online. These may be followers or sales. To overcome this, she constantly reminds herself of the fun she has while she creates and focuses on that instead of giving numbers importance.
"The most important thing is to have fun while creating! I keep telling myself to continue to work and find new ways to get inspired."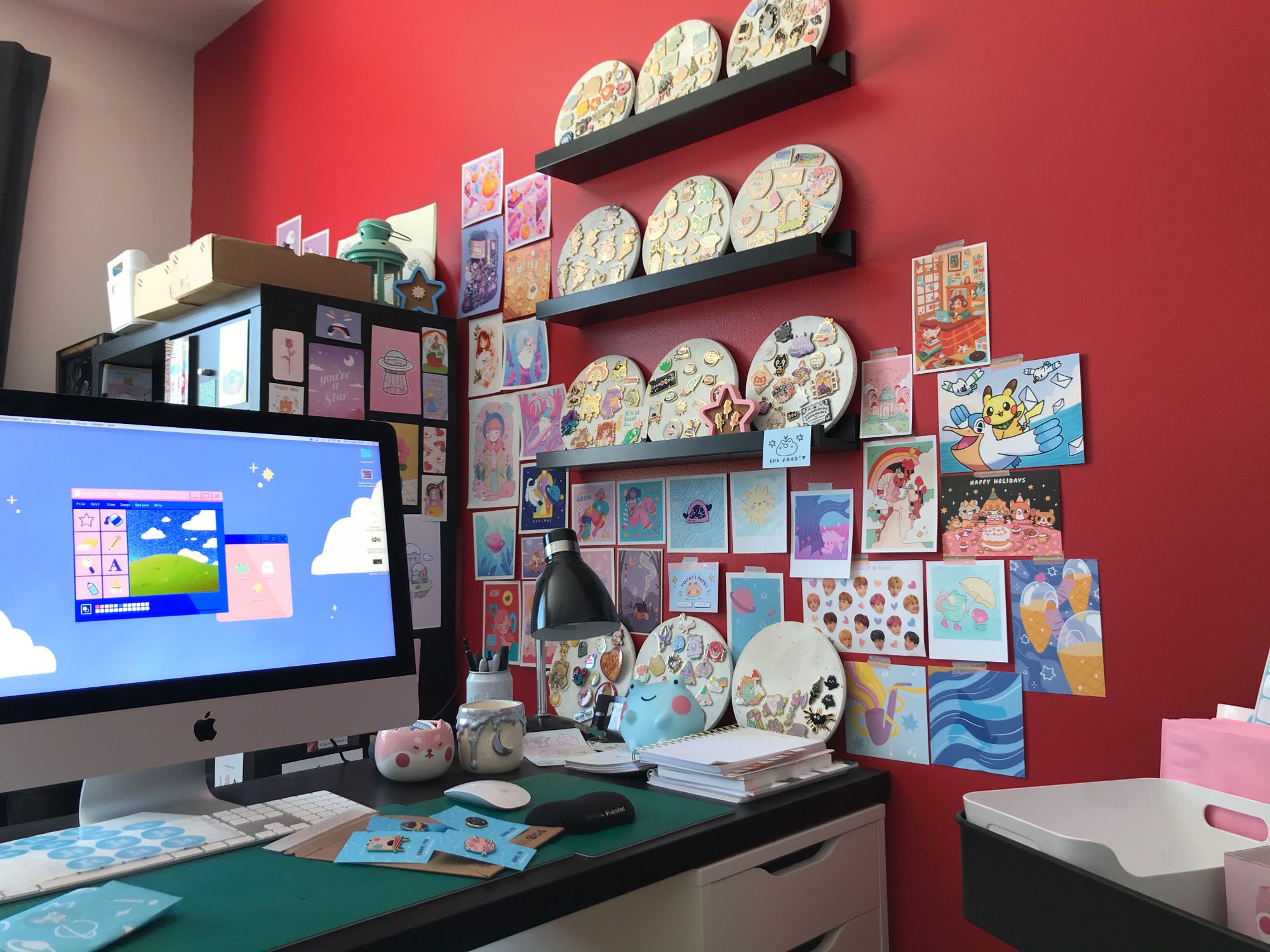 As a side hustle, she began her business intending to create and have fun. That goal still stands today, and she continues to bring smiles to people who see her art every day.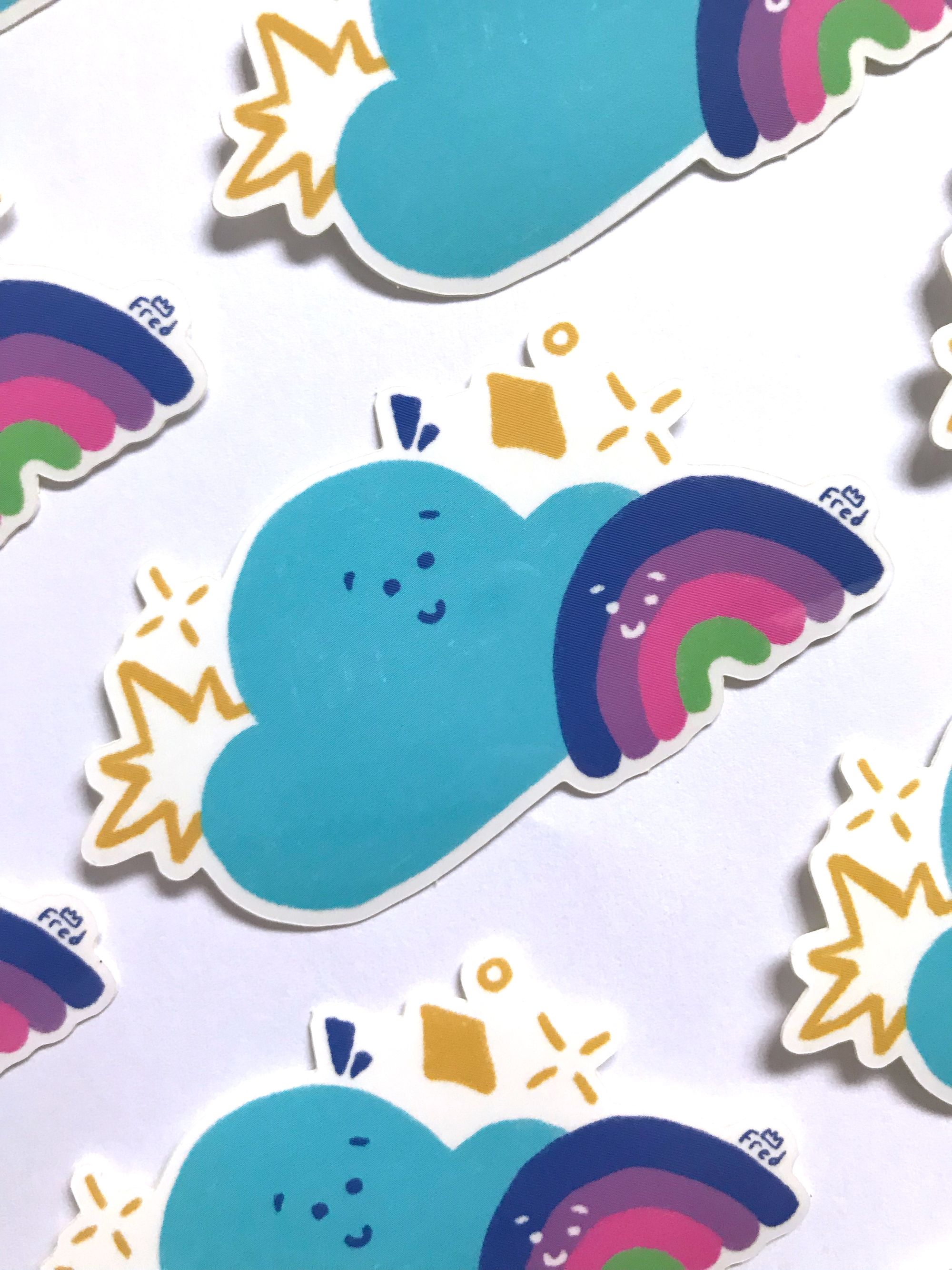 She believes that anyone who aspires to become an artist must start NOW. Forget about the ifs and buts; working on your goal now will make progress easier.
"Don't let the fears stop you from creating! And keep practicing! Even if it's just for 5 minutes a day."
Fred Lanthier fun fact:
Imagine your brand as a person — how would you describe their personality?
"Since so many of my designs are inspired by space, I can imagine it would be a space teacher or maybe even an alien space teacher! Much like myself, an introvert that makes silly jokes and loves to stare at the sky at night in the hopes of seeing something amazing!"
---
‌Find more of Fred Lanthier here:‌
‌Website: fredlanthier.carrd.co
‌Instagram: @fred.lanthier
Like this story? Tell us yours! Share your brand story and love for your custom packaging and get a chance to be featured on the wrap! If you're a noissue customer and are interested, you can join the Eco-Packaging Alliance by clicking here and answering a few questions here.
Questions? Email us at ecoalliance@noissue.co.