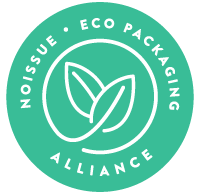 For many sweet tooths, a freshly baked cookie is a one-way ticket to their heart. So what more if it's designed in reference to favorite pop culture icons? Based in New York City, Sarah Silverman offers delicious face cookies featuring public figures like Taylor Swift, movies like Harry Potter, and many more! Sarah has always loved baking and actually started baking cupcakes at first. In 2019, she mastered the art of face cookies and rebranded to Funny Face Bakery with pop-culture-themed cookies and custom compostable FoodSafe paper from noissue.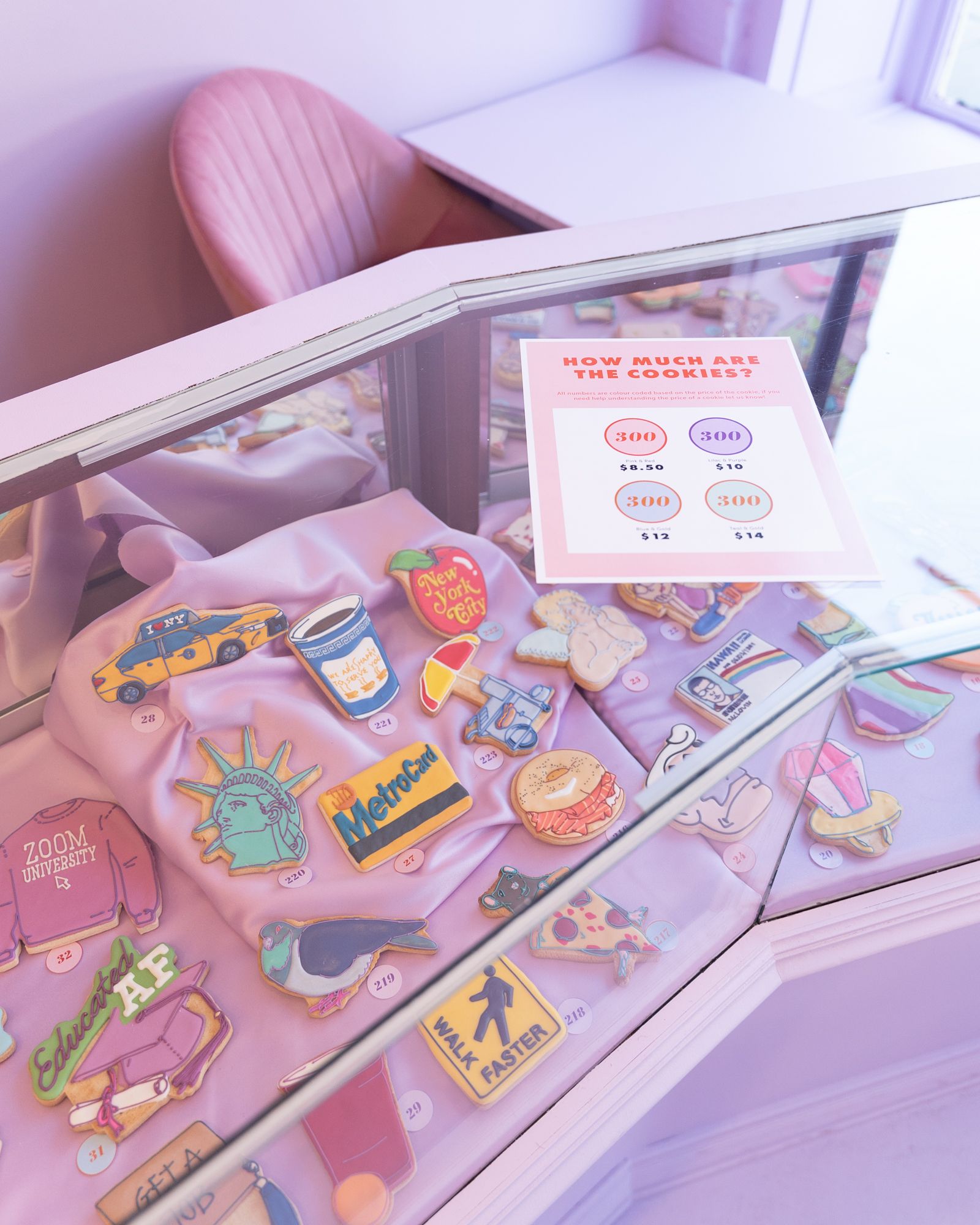 Inspired by the Audrey Hepburn movie, Funny Face Bakery taps into the niche markets of many cult-favorite films and artists. From Mean Girls to Legally Blonde, they have cookies that make the perfect party starters or gift sets. Plus, you can also get them to custom make cookies that resemble your loved ones.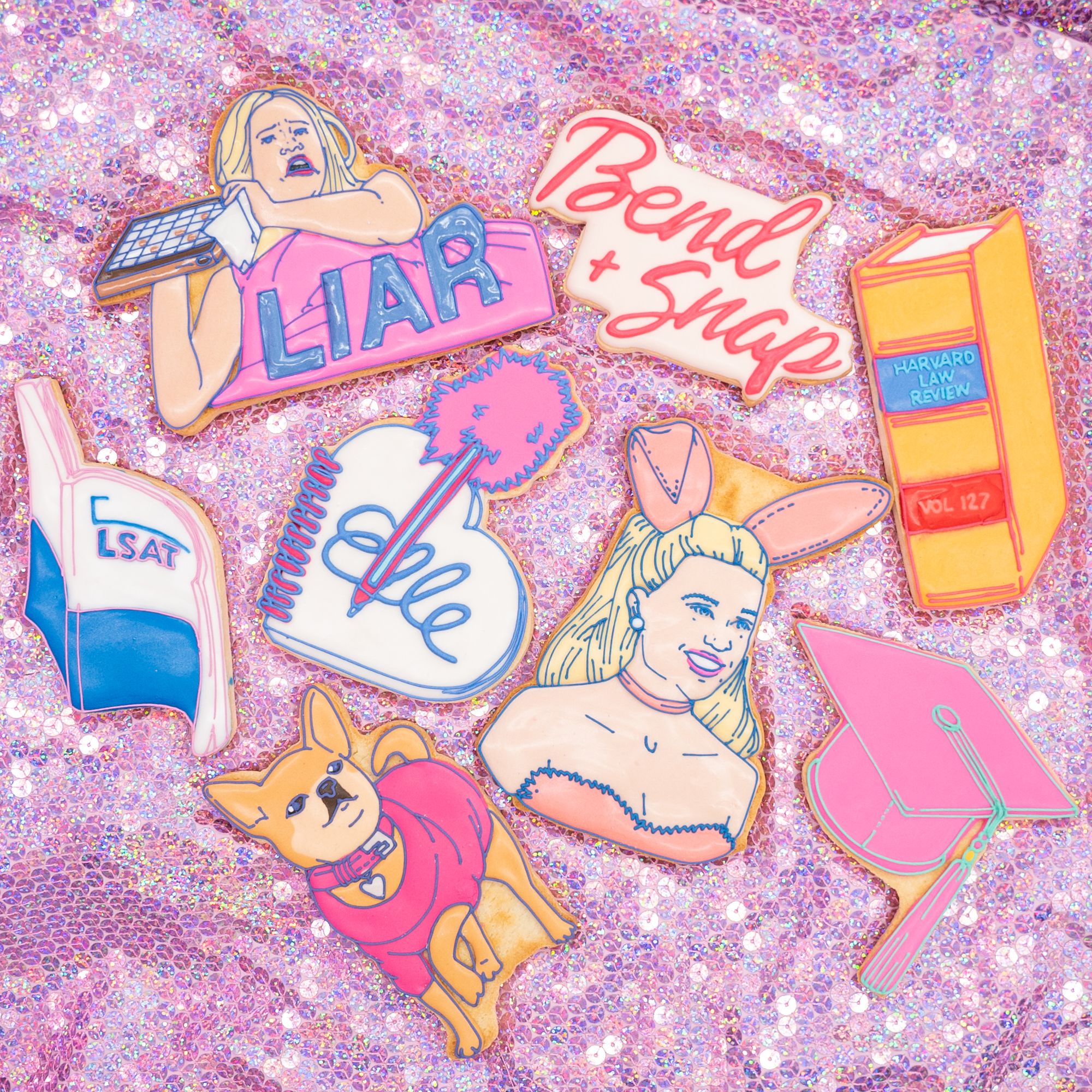 With Funny Face Bakery's incredible attention to detail, we wouldn't be surprised if these cookies would quickly become meme-worthy crowd favorites! However, if you're looking for simpler cookies with classic flavors, they have deluxe chocolate chip cookies, too—which Sarah proudly considers the best in the city.
Sarah first worked at a bakery when she was 21 and had the best time ever! Ever since then, she knew that this was something she wanted to do for the rest of her life. It's her goal to take over the cookie world and through Funny Face Bakery, she's been having a blast meeting new artists and taking inspiration from how different types of art can be expressed.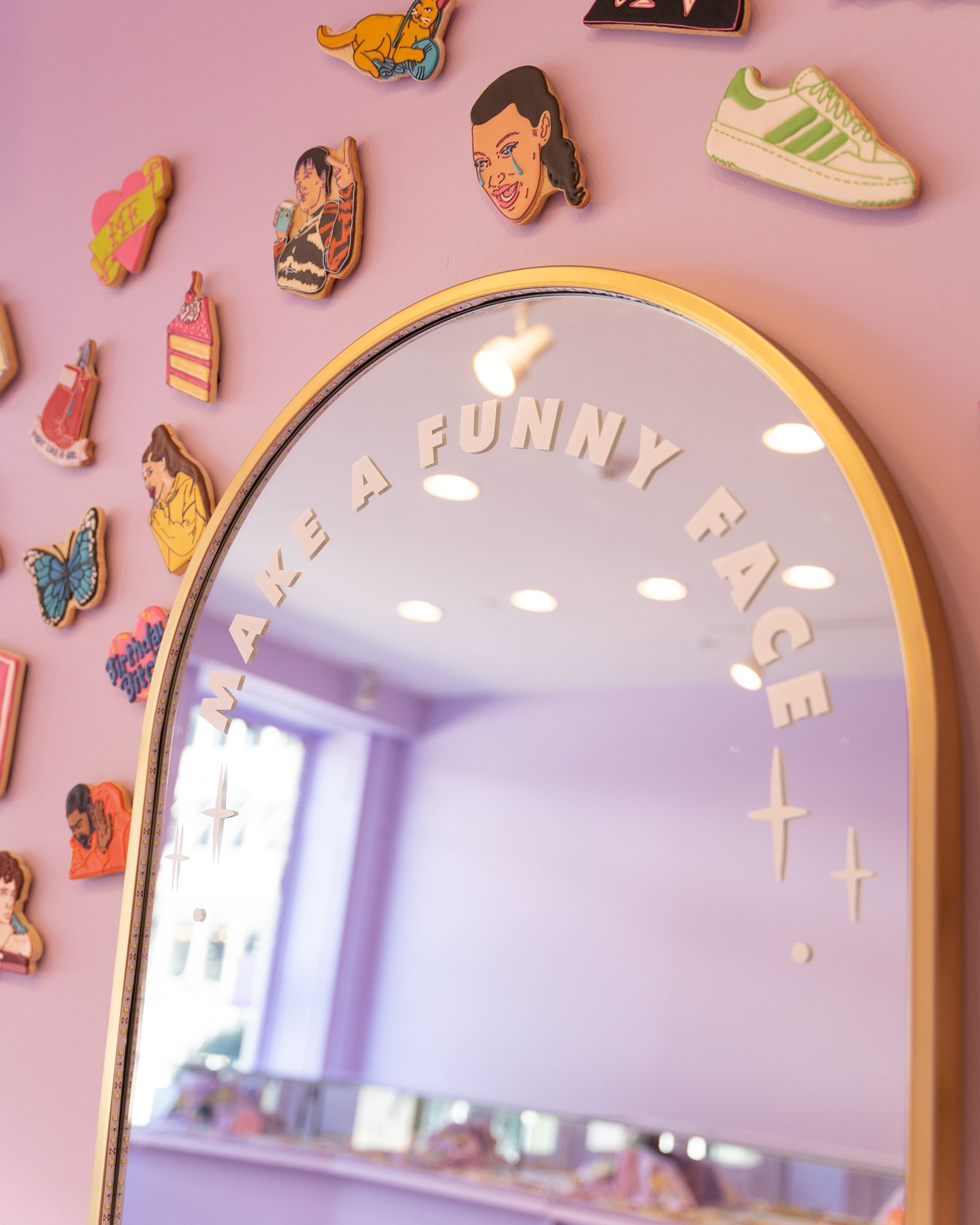 While Sarah loves what she does, it hasn't always been a walk in the park. She has faced many challenges in running Funny Face Bakery with managing growth as a company being one of them. Despite this, Sarah knows that riding out growing pains is essential and luckily, she has two amazing business partners, Carly and Live, to vent to and get help from.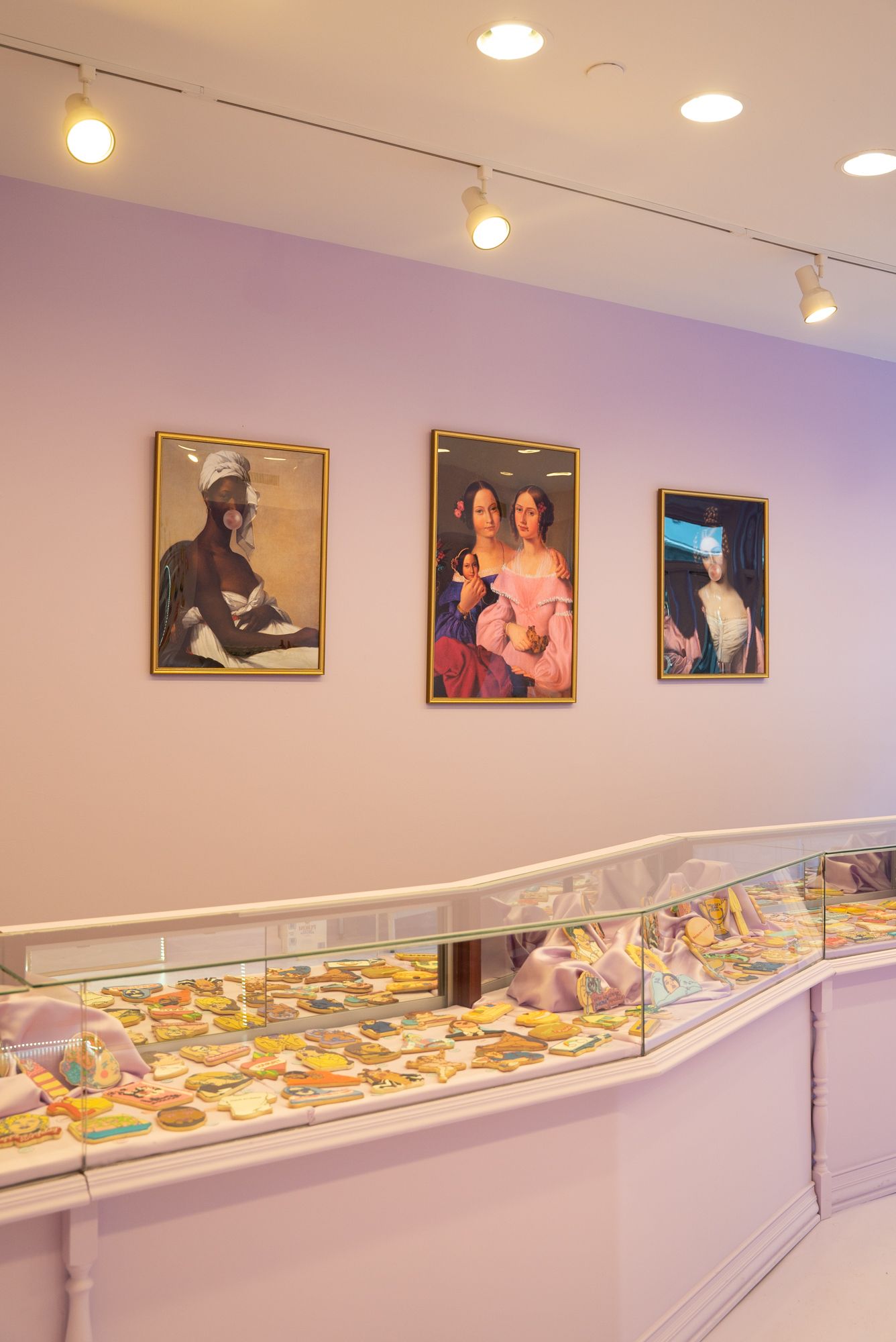 Sustainability means a lot to Sarah so future generations can continue to enjoy cookies from businesses like hers. Sarah sources her packaging from noissue wherein their FoodSafe paper is customizable, greaseproof, FSC-certified, and printed with water-based inks. Her packaging was creatively designed by their talented brand designer Lucy Jennings who took inspiration from Wes Anderson and historic women in art. While not many people can physically head to the store due to the pandemic, Sarah utilizes their packaging designs so that they can get to know the brand and what they stand for.
"People may not be able to meet us, but hopefully, our packaging will give people a taste of who we are! My best friend once described our packaging as a cross between Juicy Couture and Versace."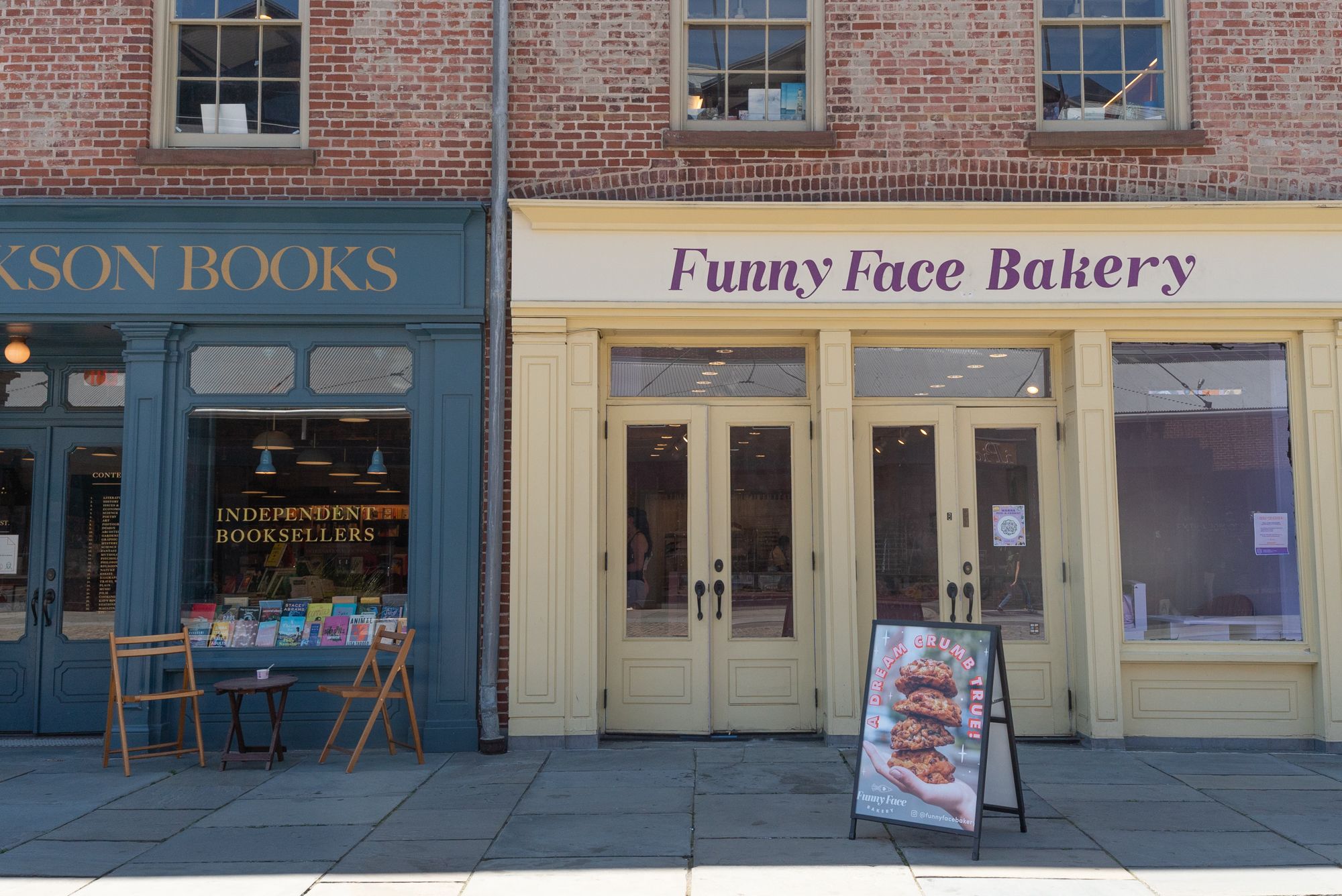 With the unpredictability of the pandemic, many people have resorted to sending out beautifully-wrapped care packages of treats to spread the love to their friends and family. While we miss chilling and spending the day out in dessert cafés, it still means a lot to receive a gorgeous box of delicious cookies from someone dear to you. With cookie collection boxes from Funny Face Bakery, you can trust them to create packages that look as good as their cookies taste!
---
Find more of Funny Face Bakery here:‌‌‌‌‌
‌‌‌‌‌‌‌‌
Website: funnyfacebakery.com
Instagram: @funnyfacebakery
Like this story? Tell us yours! Share your brand story and love for your custom packaging and get a chance to be featured on the wrap! If you're a noissue customer and are interested, you can join the Eco-Alliance by clicking here and answering a few questions here.
Questions? Email us at ecoalliance@noissue.co