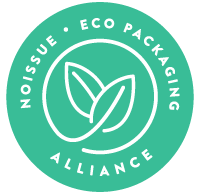 Many artists express themselves through unique storytelling. There's just something about creating art inspired by an impactful story that makes each piece very distinct and extra special. Brooklyn-based illustrator and designer Gaby Verdooren creates paintings and illustrations out of her love for nature, fantasy, and nostalgia. Each of her pieces is filled with stories to tell that come with hints of magic. All while being packed in recyclable packaging featuring their custom noissue Stamp with soy-based ink!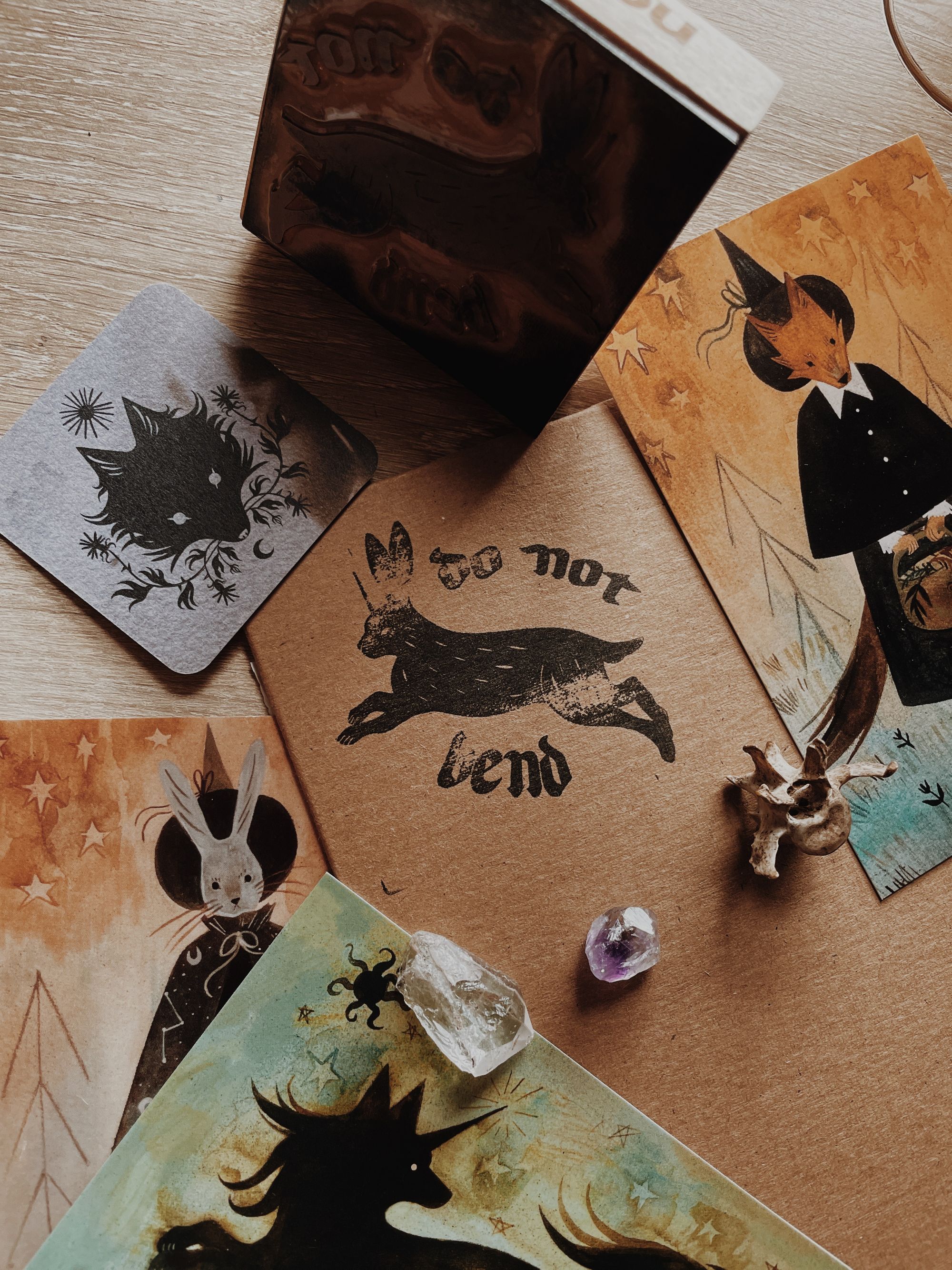 Gaby loves to create both herself and for others. She adores seeing how people react to her work and establishing connections through her art. It's her mission as an artist and business owner to inspire and comfort people with her art. Gaby sees art as a healing medium for herself and many other people out there. Whether it's the therapeutic feeling of making a piece or the satisfaction of receiving one, it brings her comfort that she can extend that same intention with her self-titled brand to others.

"I have always been inspired by others to create and be passionate, and I want to be able to touch someone else's life in the same way."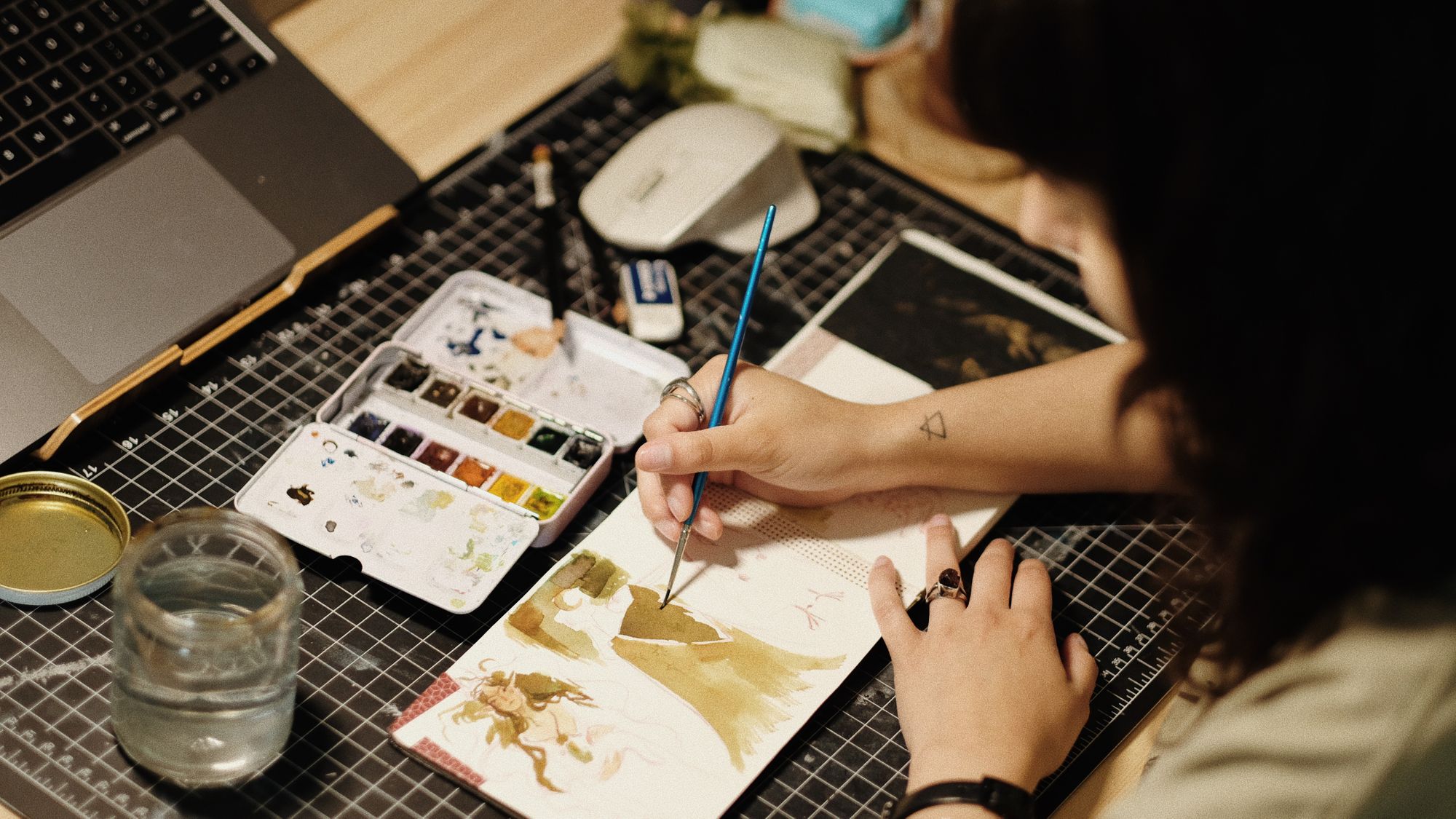 As someone in the art business, Gaby has always been conscious of the impact that her materials have on the environment. When she first set up her print shop, the passionate artist didn't want to generate more waste than necessary so she researched how to share her work and business in the most sustainable way. She sought after packaging that was circular and the best for her business until she came across noissue and used their custom reusable Stamp to personalize her packages. Gaby proudly shares that all of her packaging is now recyclable including her "thank you" notecards that can be used as a print to keep instead of being thrown away.
"I love what noissue is all about and was ecstatic to receive my stamp design from them. Doing my research I knew noissue was the perfect fit for me and my brand."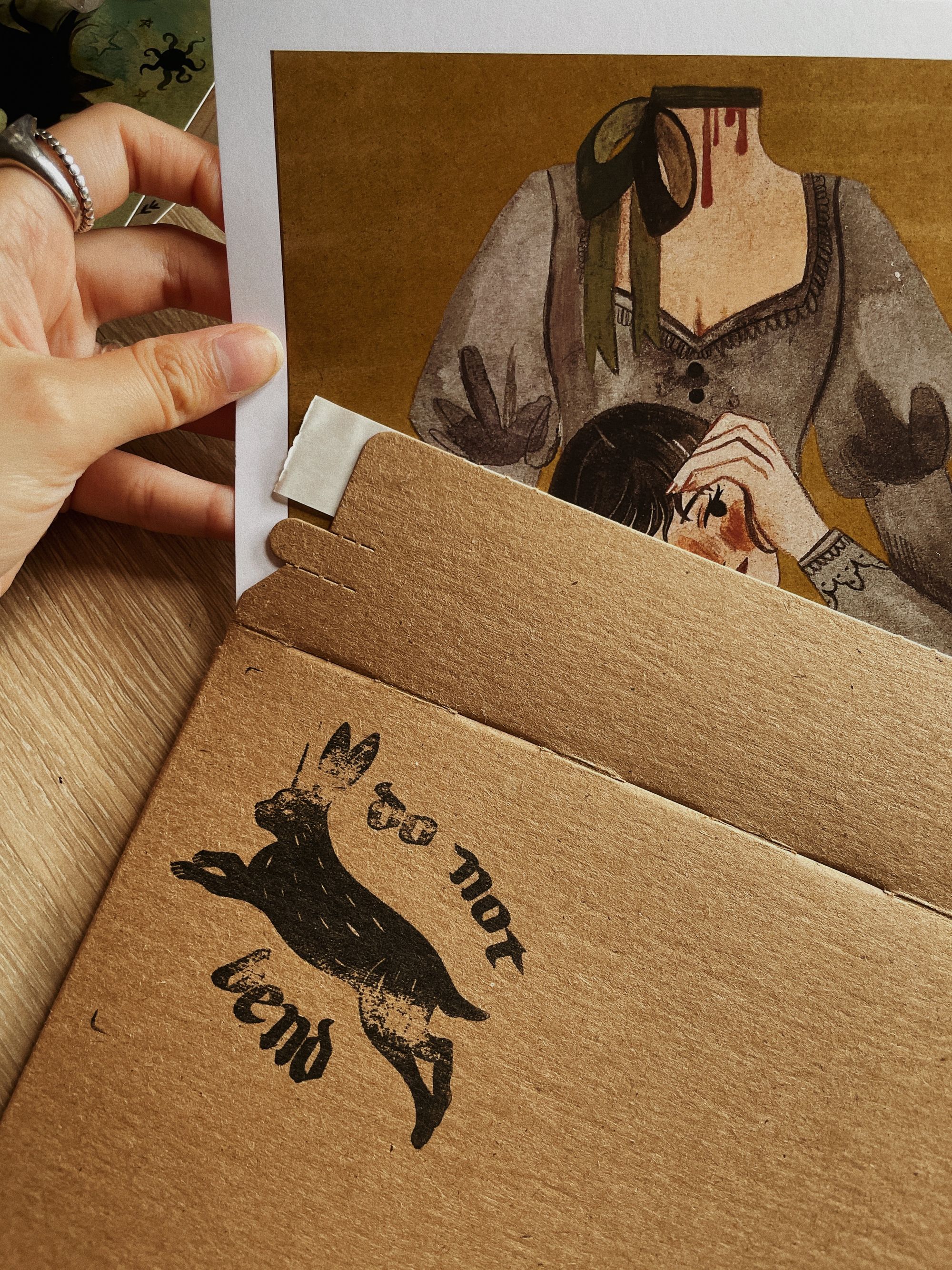 Aside from mailing out packages in recyclable and reusable materials, Gaby saves the packaging of all the mail that she receives. She makes sure to dispose of her waste properly and cherishes those that can still be kept and reused. In fact, she loves keeping scraps to be reused or for inspiration! While sustainability is a journey for everyone, Gaby knows that there are different ways that we as individuals can protect the planet. As a creator, Gaby does her part by deciding how she runs her business and practice. Joining noissue's Eco-Alliance allows her to contribute to climate action initiatives while raising awareness to others and encouraging them to take part in the movement.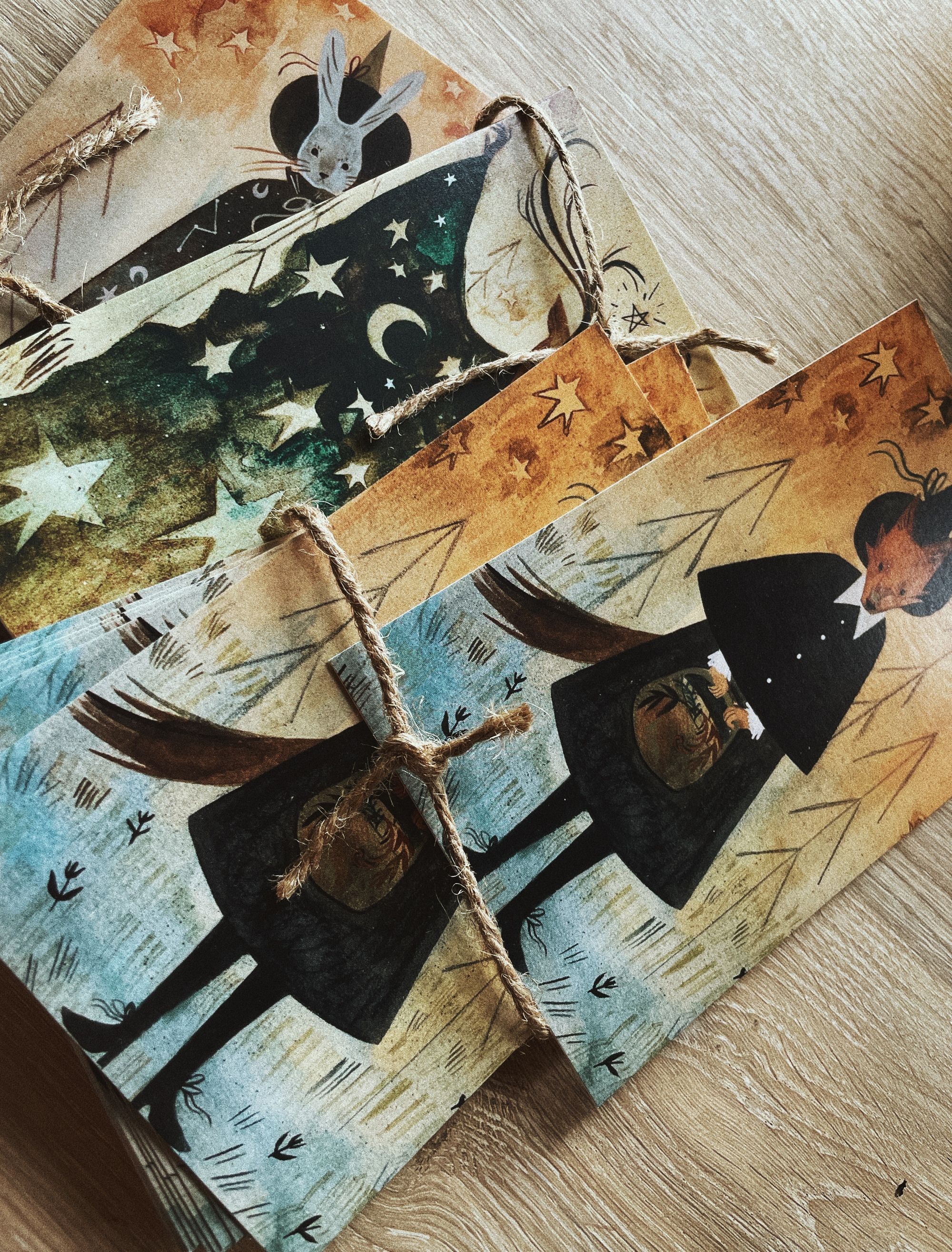 When it comes to getting herself out there, Gaby loves communicating with clients and consumers through the works she makes and puts up in her store. She enjoys seeing people get excited about holding copies of the things she has made such as a framed watercolor piece that she spent countless nights making. Gaby may not know the majority of the people that receive her work, but she's happy to have connected with them abstractly through her business.
"All of my works fit into their world and every painting is just another peek into that world put to paper. It's exciting that something I kept to myself as a kid is something I get to share with the world, and even more amazing, something people want to see more of."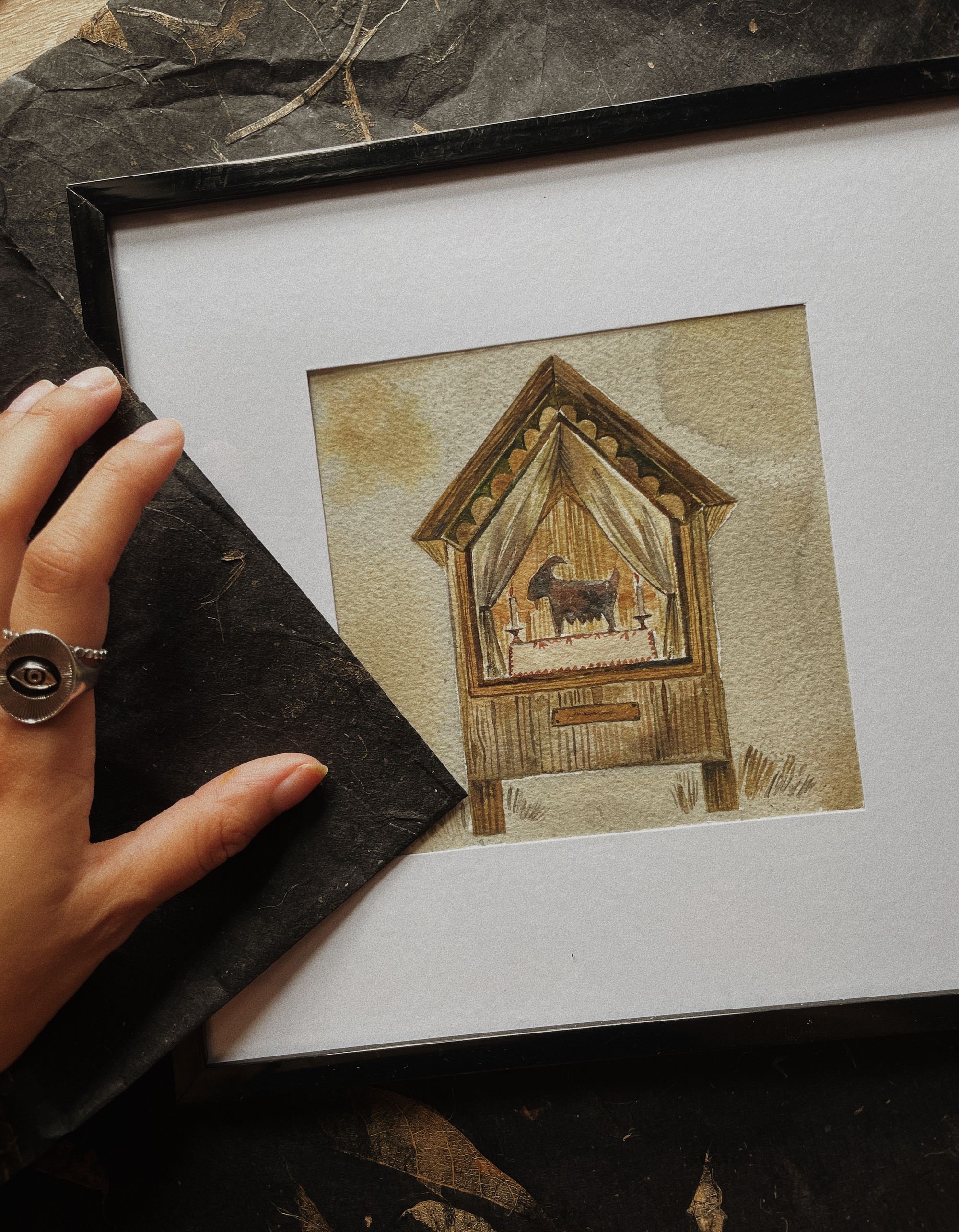 Despite her passion for managing her art business, it hasn't always been easy for the Brooklyn-based entrepreneur. Gaby was given the opportunity to start her business from someone else, so she had to learn quite quickly about how everything worked. Among the skills she had to figure out, time management was one of her biggest challenges. Thankfully, Gaby's great family and friends were supportive and helped her along the way. Her advice to other entrepreneurs who plan to get into the art business is to push themselves and believe in their capabilities to pursue something they're passionate about. Managing an art business comes with learning and time, so you don't have to have everything figured out from the start. You could first come up with a distinctive personal style or business idea and hop off from there.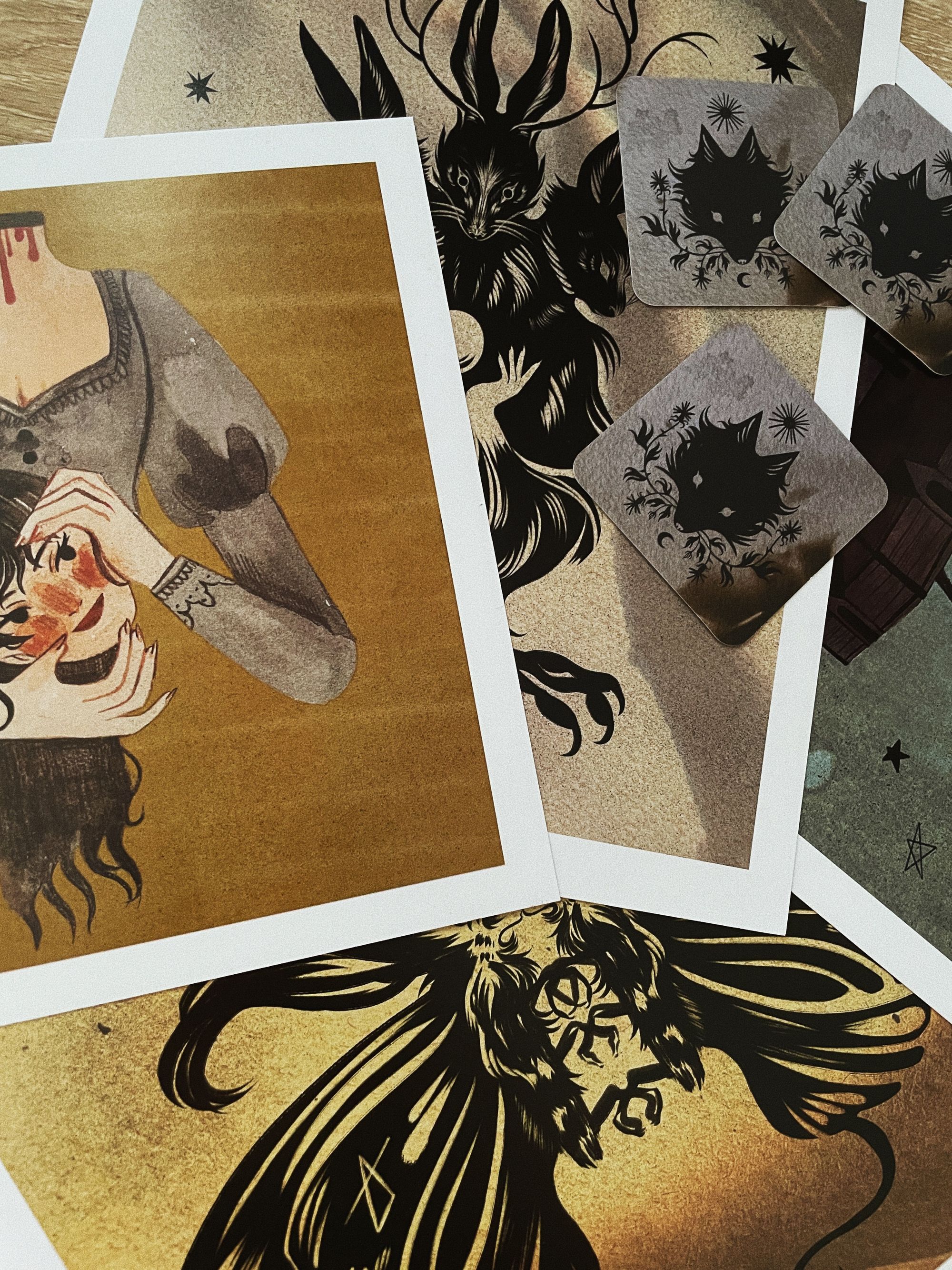 In her own experience, Gaby's style and interests have undergone so many changes since she first put out her work. Since then, she has worked with so many clients and figured out the best way to navigate her practice. These experiences have been crucial to her growth as a creator and Gabby admitted that she wouldn't have had the confidence to pursue her passions if she didn't dive into the deep end.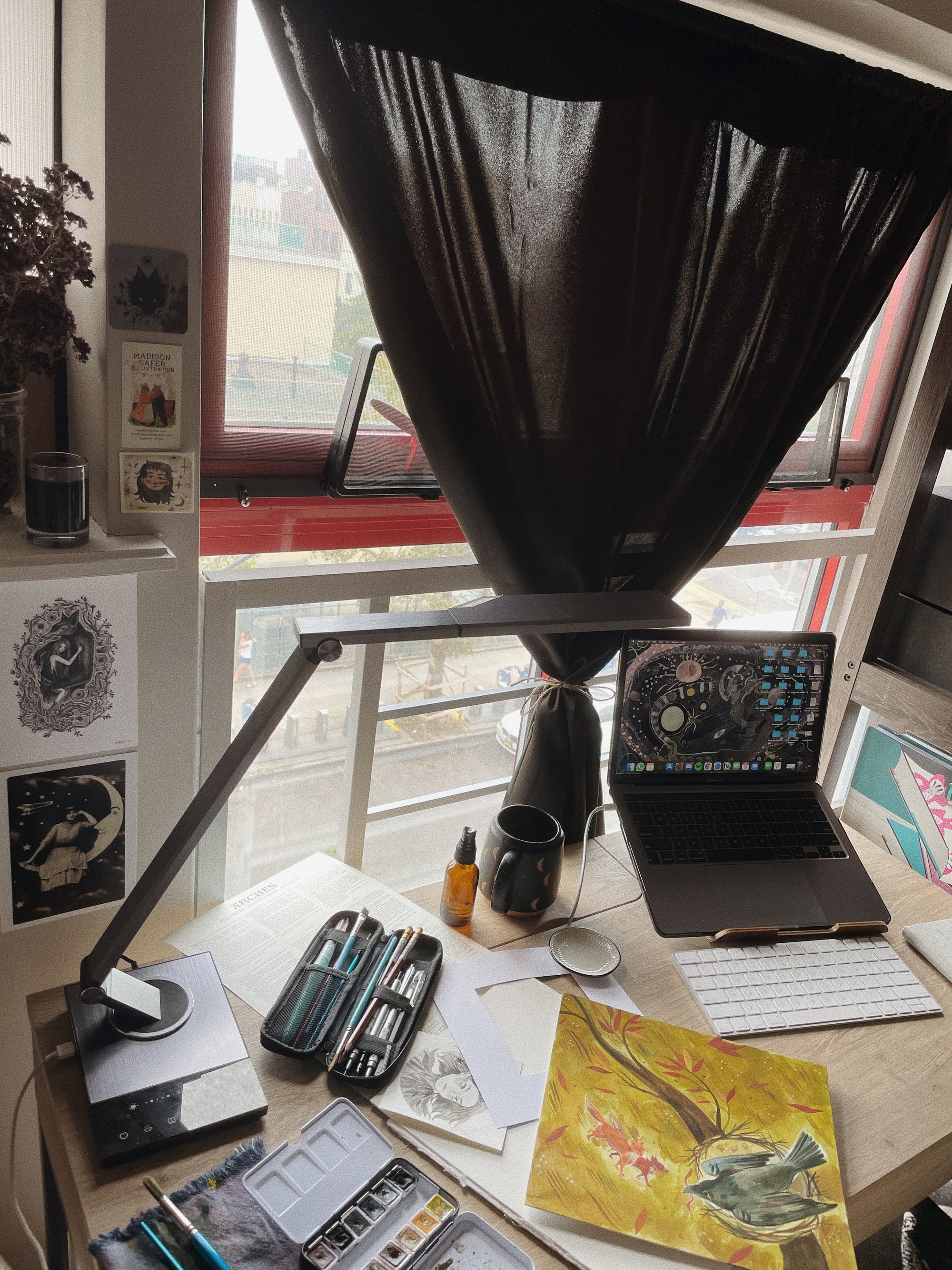 With the incredible designs seen on her website, anyone can tell that a lot of research and brainstorming goes into Gaby's watercolor paintings. Gorgeous art that shows Gaby Verdooren's different worlds and concepts is something we wouldn't mind getting lost in!
---
Find more of Gaby Verdooren here:‌‌‌‌‌
‌‌‌‌‌‌‌‌
Website:‌ gabyverdooren.com
Instagram: @b.ruja
If you enjoyed this read, we bet you'll like last week's feature too:
Legend of Tamar: Art that Immerses You in a Storybook World
Want to share your story? We'd love to hear it! Join the Eco-Alliance here and share your deets with us here to get a chance to be featured on The Wrap!
Questions? Email us at ecoalliance@noissue.co