Our Creative Community holds monthly design challenges for our wonderful Creatives to take part in and showcase their work. These challenges are held to help promote creativity, exposure and collaboration within our community. It also supports our reforestation efforts as we plant a tree for every entry submitted. We love being able to support our creatives and the environment all at the same time. Each month has its own specific theme and for this feature, we've rounded up striking entries from our September #noissuechallenge!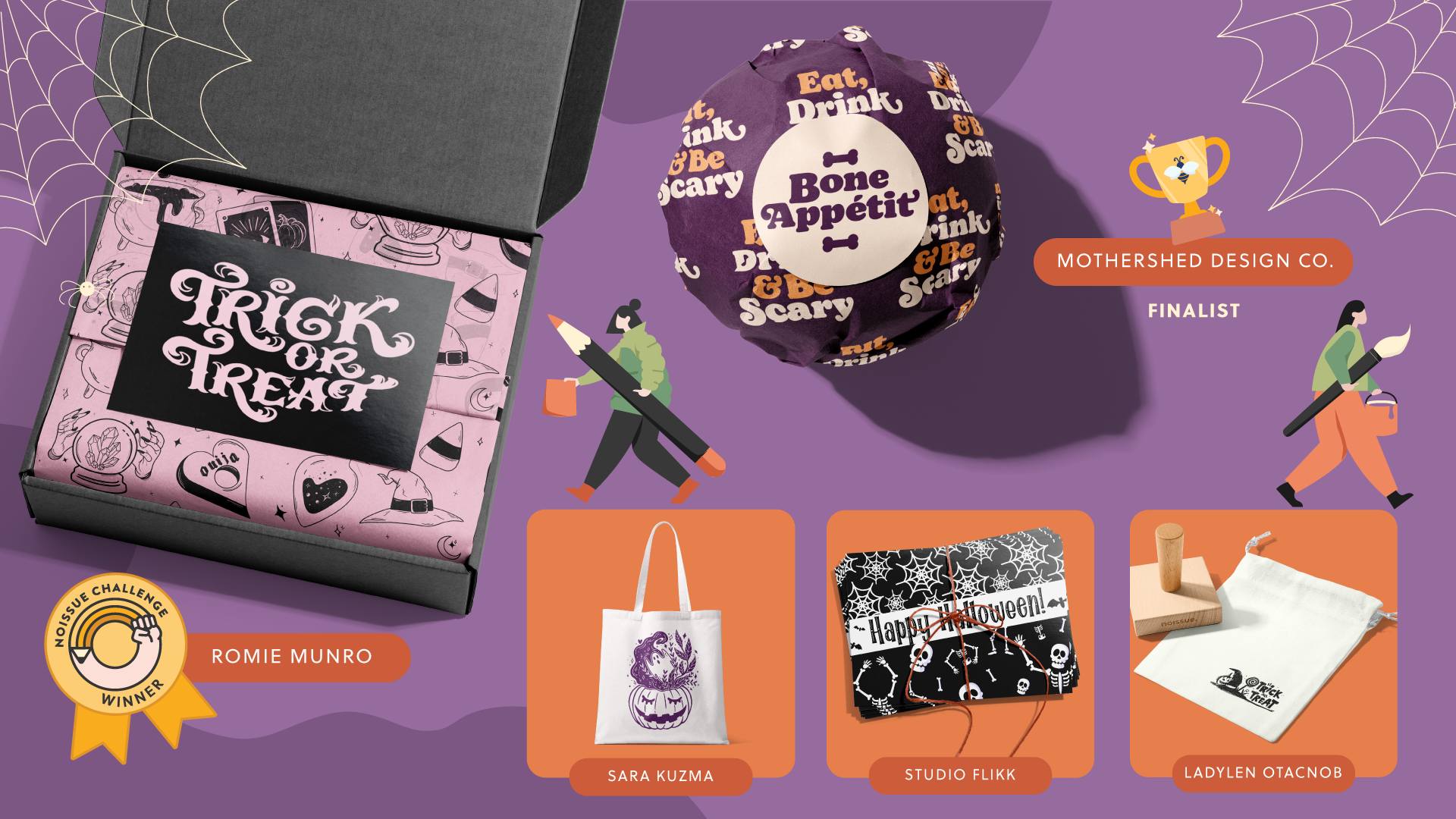 Trick or treat! The theme for September's challenge was all about celebrating the spooky season. We had partnered up with the amazing noissue creative Maggie Stephenson to design beautiful assets to help promote the challenge.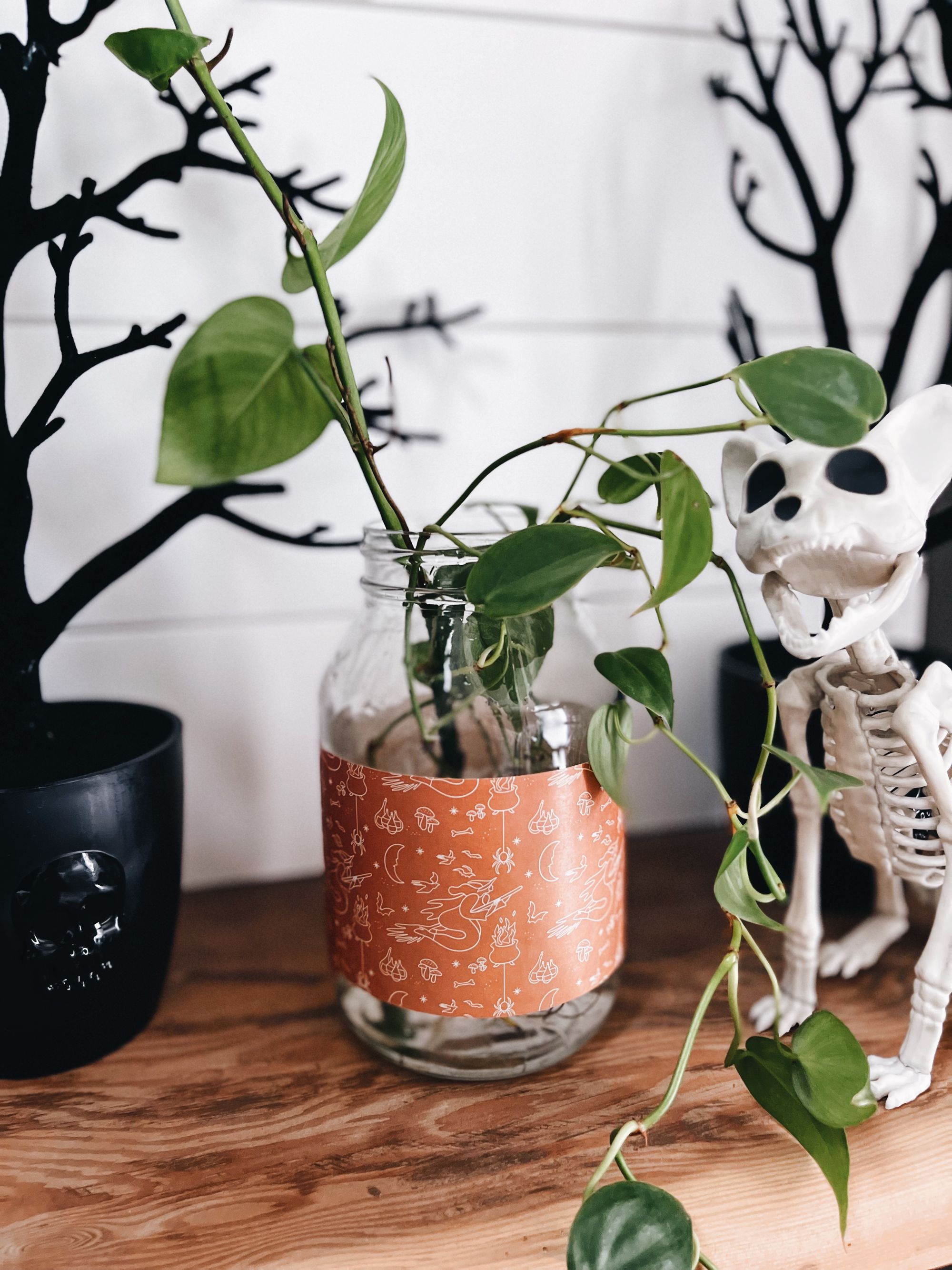 Maggie is Florida-based self-taught artist and illustrator whose art is heavily influenced by her European upbringing and travels. Her art features a combination of rich textures and vivid colors. She created a bewitching design that was absolutely stunning and perfect for the season!
For this challenge, our marvelous noissue Creatives were asked to send in their most Halloween-esque packaging designs to help spread the Halloween spirit. Ready to get your spook on? 👻🎃⁠⁠
Check out some spook-tastic entries submitted below!
Julia Madoka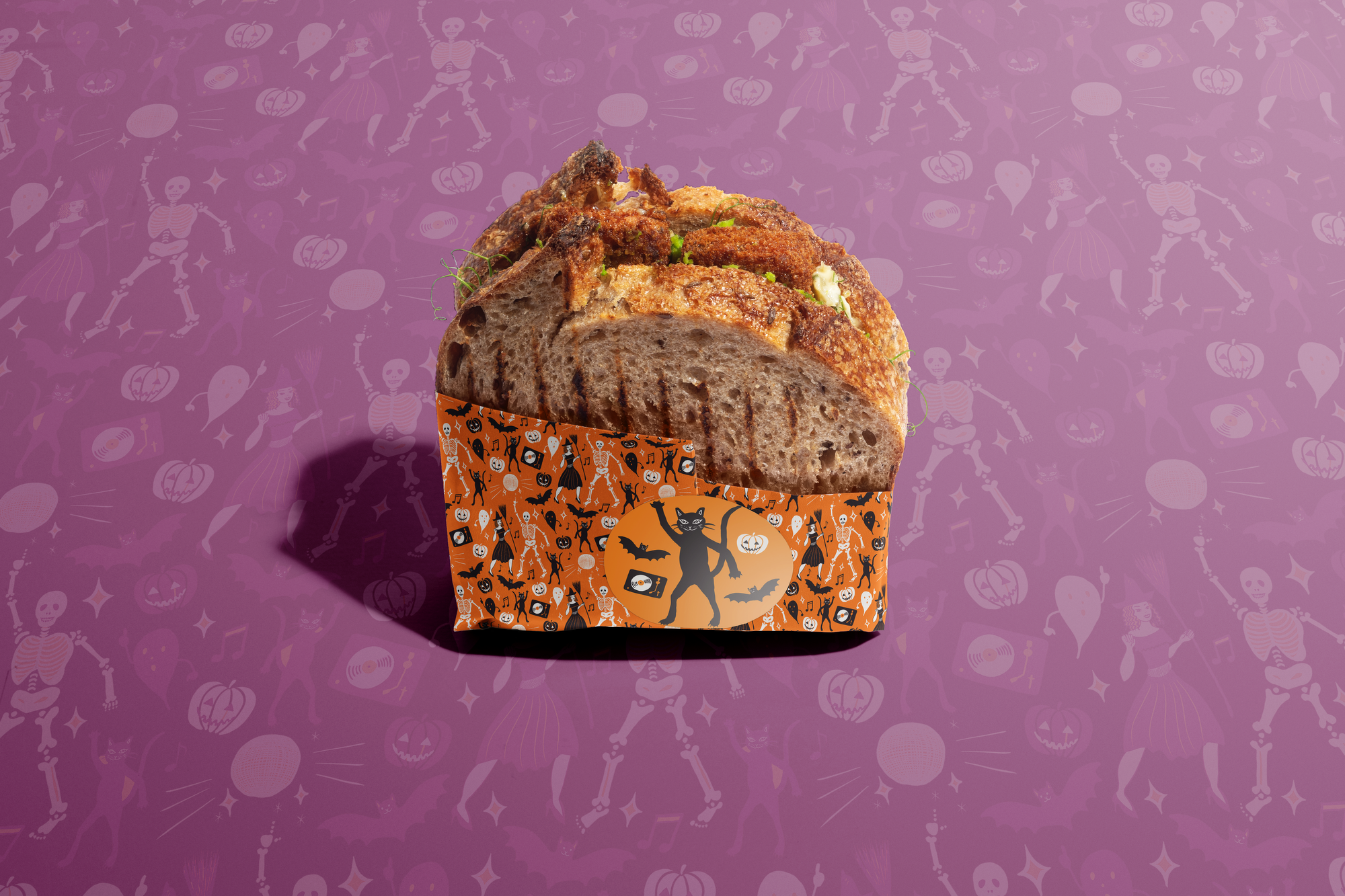 Julia Madoka is a half-French, half-Japanese creative currently living in Hong Kong. She gets her inspiration from everything she loves such as animals (jaguars/lions/ tigers are her favourite animals to paint!), movies, music, nature, childhood memories and the people she meets and cultures she discovers. She uses both watercolour and procreate and likes trying different illustration styles and motifs. Her entry was inspired by the iconic film "Saturday Night Fever" - wanting to make a fun design that will make everyone smile. She also sometimes wishes she could travel to the 1970s to find a disco party and join in on the fun!
Emily Spikings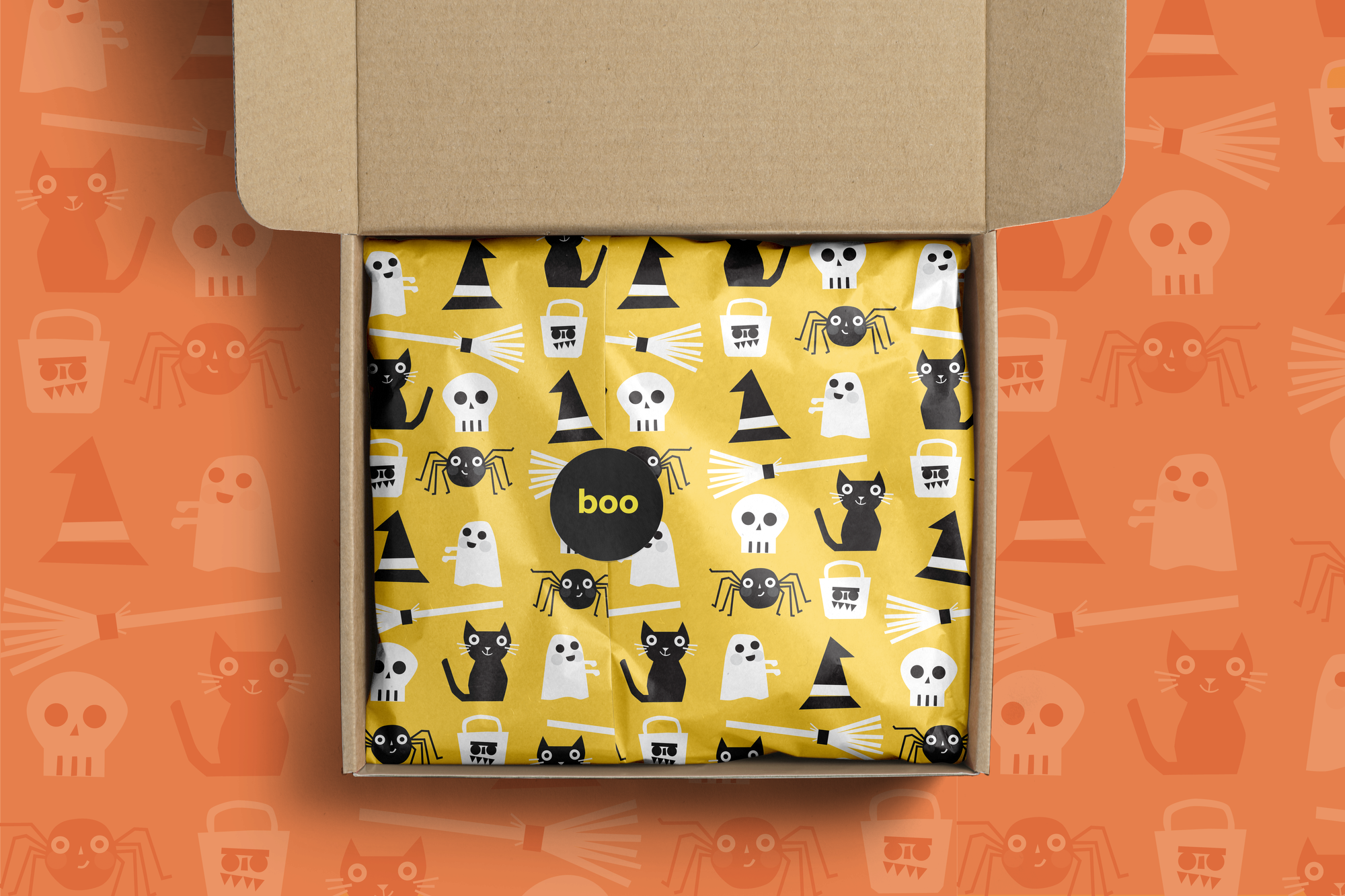 Emily, a Nottingham-based illustrator and designer, specializes in creating bold, colourful and playful art styles. She runs her own Etsy shop offering a range of her original work which she absolutely loves doing. Emily gets spooked far too easily, so she wanted to keep her entry as fun and light hearted as possible while retaining that special Halloween spirit.
Ladylen Otacnob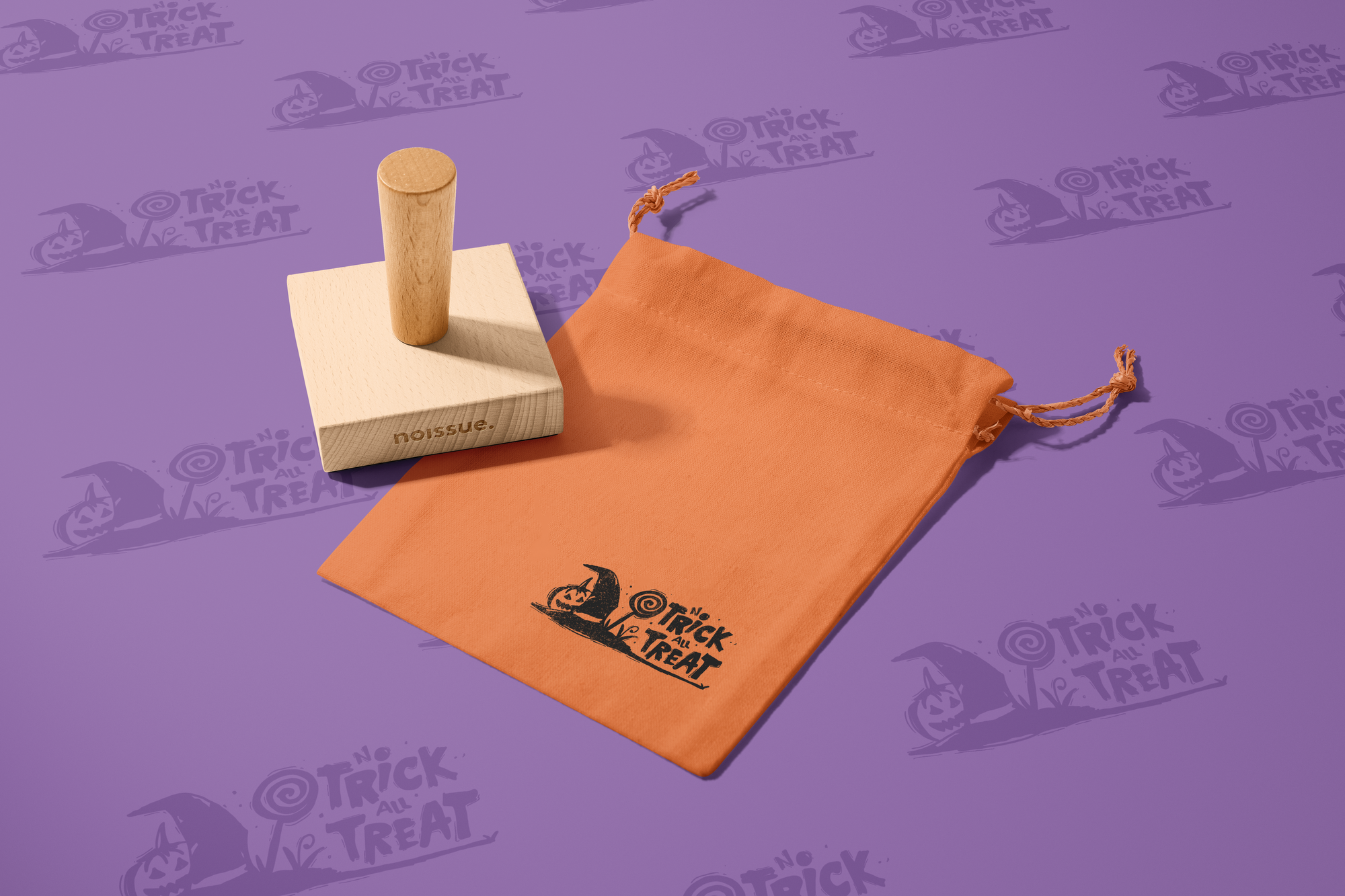 Ladylen considers herself a digital art hobbyist. She likes exploring different design styles and still has a lot to learn. Her entry was deeply inspired by the Halloween tradition of trick or treating. Carved pumpkins, witch hats and candies are what comes to mind when she thinks of the Halloween season which translated beautifully over to her design. The thought of all the candies being received also lead to the idea of "No Trick, All Treat".
Sara Kuzma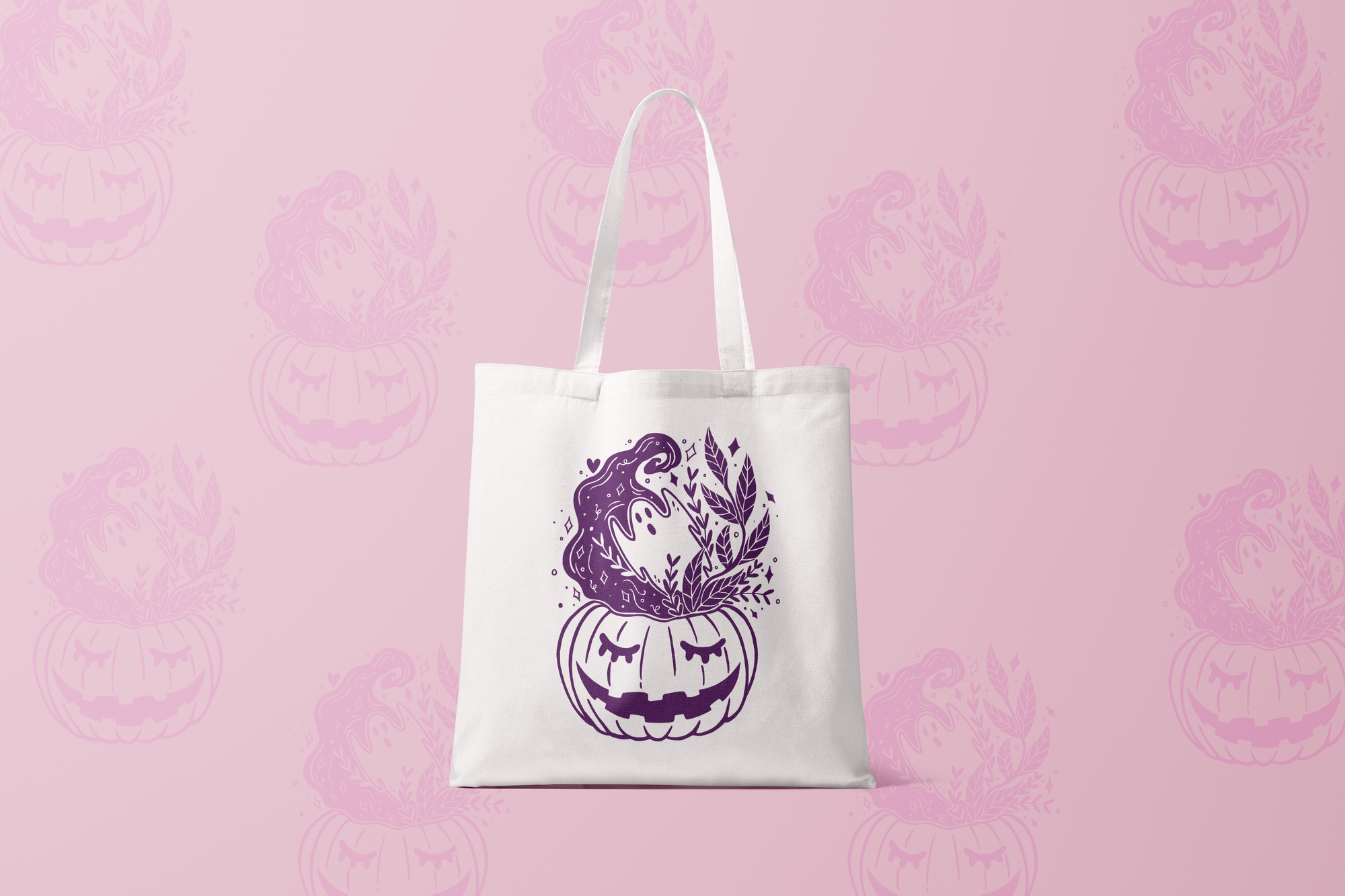 Sara is a Polish graphic designer based in Edinburgh. During lockdown, she combined her passion for drawing with her profession which led to the creation of her self-designed, aesthetic stationery business. Her motto is "calm tones for calm souls" - gravitating towards muted colours and boho vibes. Being an Autumn Girl, and with this month's theme revolving around Halloween, she took inspiration from her favourite, seasonal Pumpkin Spice Latte. She believes this will be the perfect bag for going out for coffee this spooky season.
Amy Mariah Design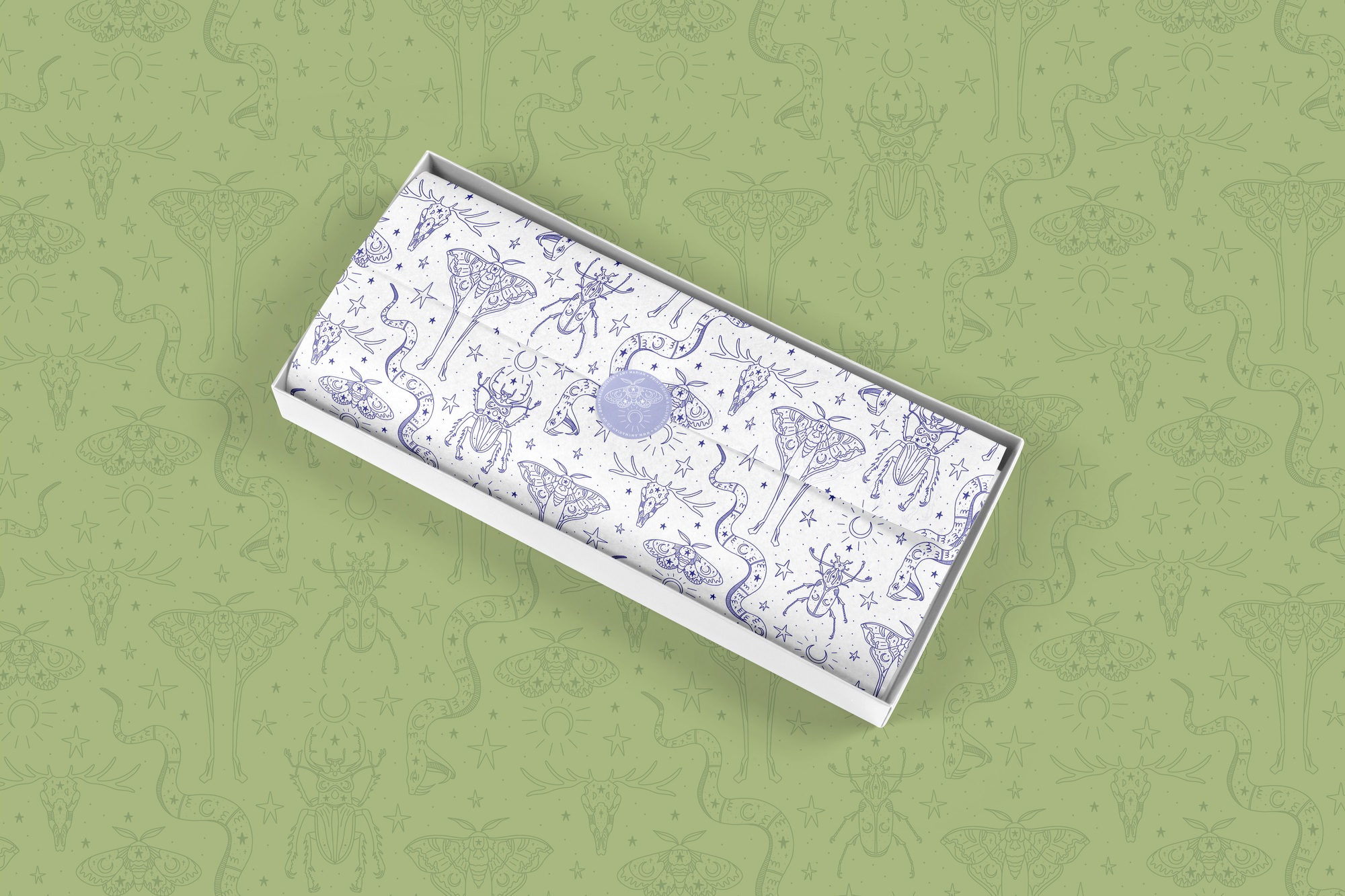 Amy is a surface pattern designer and illustrator based in Newcastle Upon Tyne who loves to create bold and colorful prints and patterns that can be enjoyed by everyone. She shares that Halloween is always the best time of the year and she loves to illustrate different imagery related to the season all throughout the entire year.
Nicole Swinburn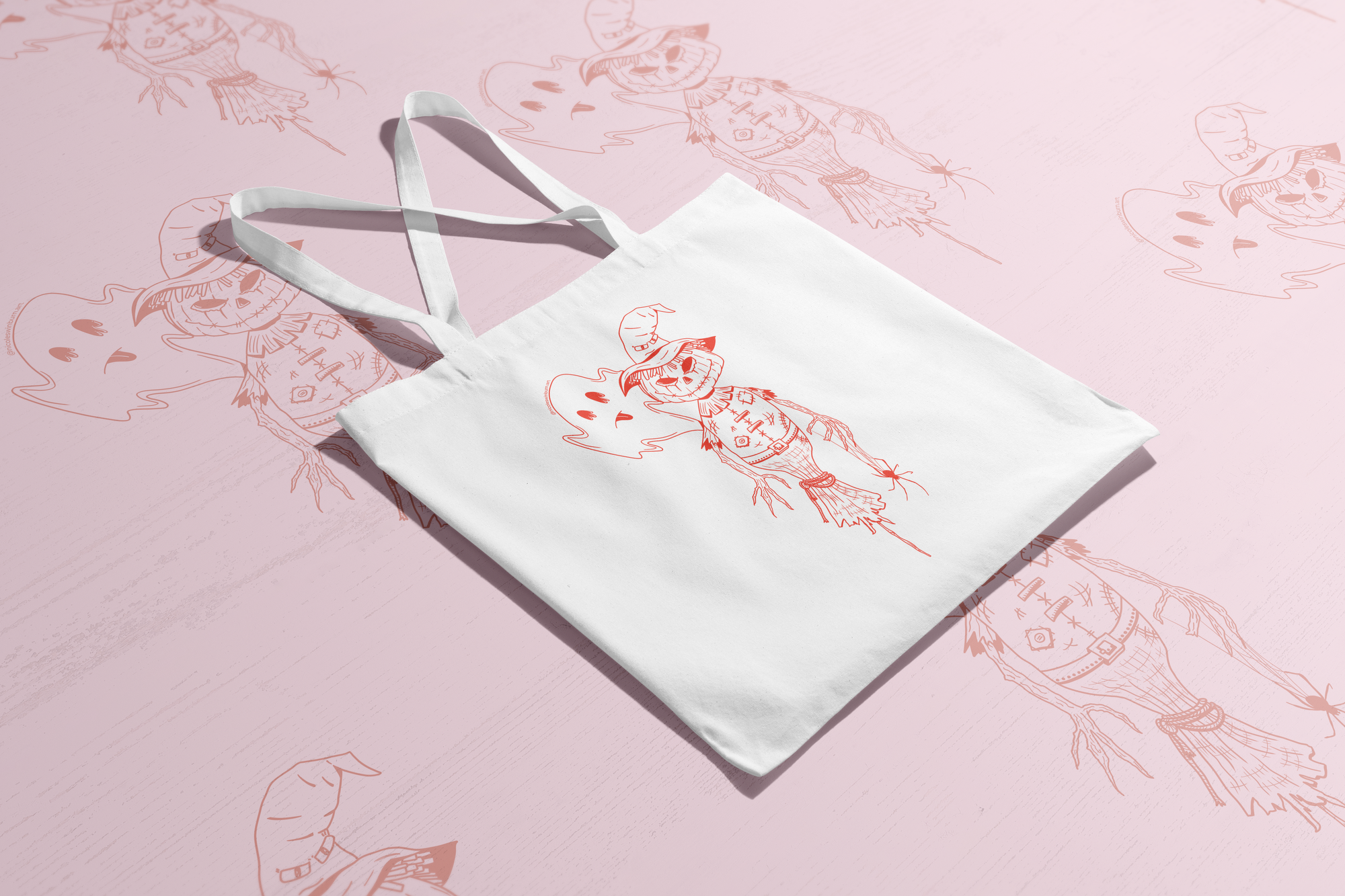 Nicole is a self-taught artist, learning and working hard to someday be a surface designer and illustrator! She likes to explore different ways to express herself and find her style through illustration. She's deeply inspired by bright colors, flowers and women. For her entry, she wanted to showcase something more spooky and scary but fun, to challenge herself.
Studio Flikk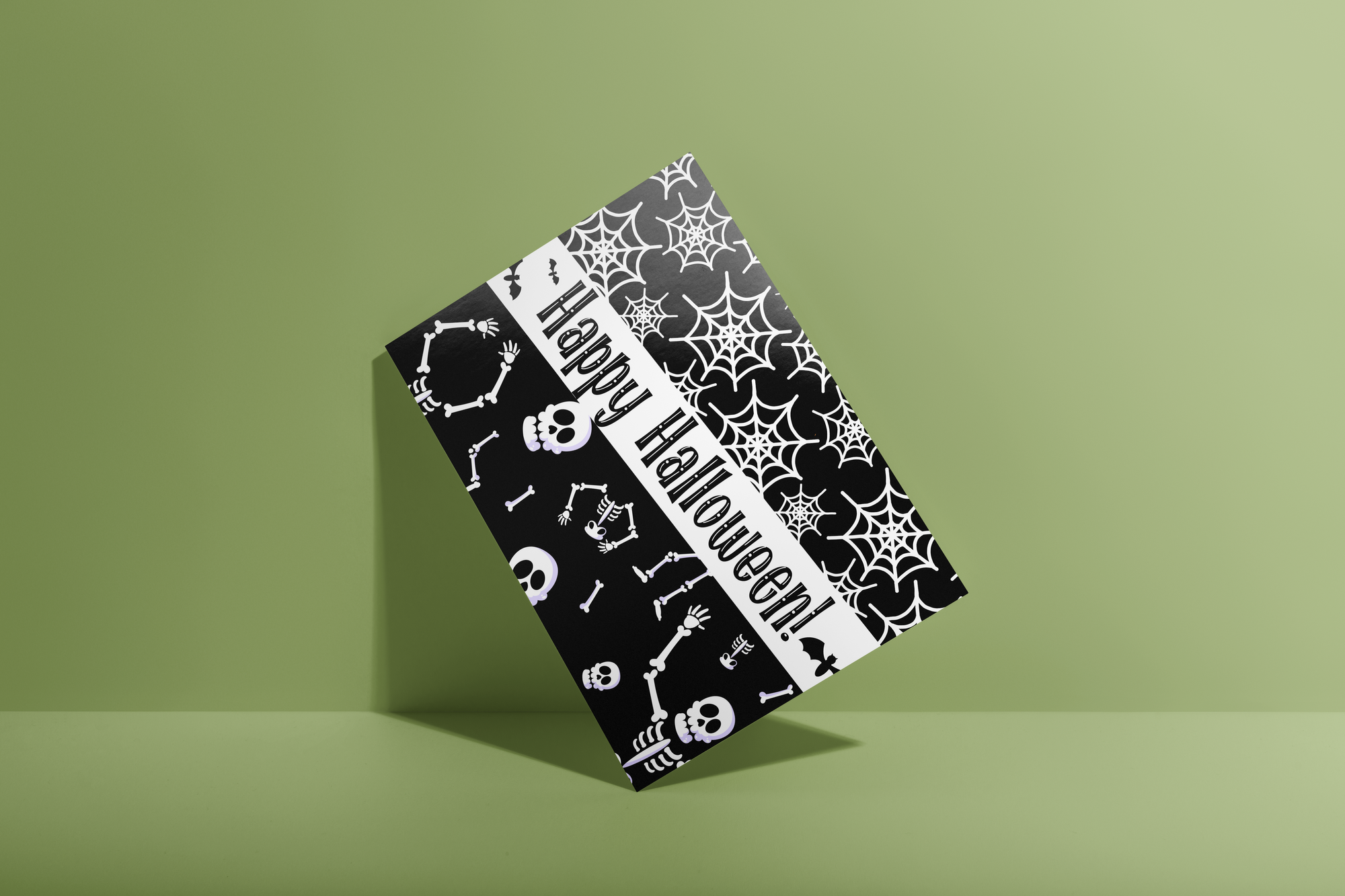 Cess is a brand designer from the Philippines. She used her time during lockdown to learn and study branding and design without expecting how much she would fall in love with it later on. Her passion for beautiful designs and aesthetics then pushed her to start Studio Flikk. She has worked with a number of female entrepreneurs in shaping their brand and continues to expand her network and areas of expertise. Aside from the minimalist design aesthetic, she also enjoys creating colorful and fun designs. She's fond of illustrations that create a happy and exciting vibe especially on packaging, as she always thinks of the joy one feels when receiving a package with a personal touch.
🎖️ Presenting our September #noissuechallenge Finalist:
Mothershed Design Co.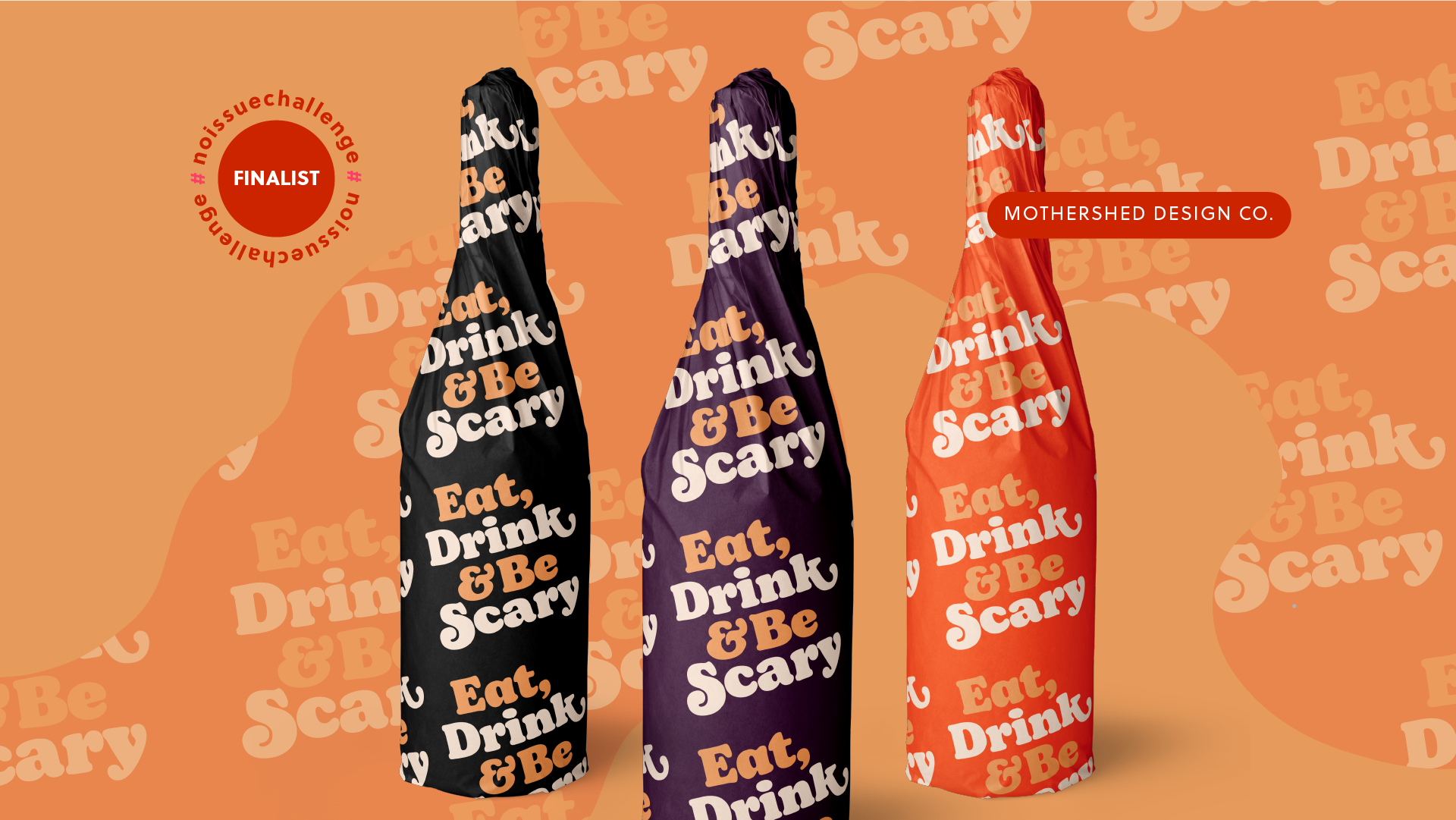 Mothershed Design Co. isn't your typical design studio. They're a tiny but mighty team that believes in the power of staying small. They're passionate about helping small businesses succeed by building brands and websites that stand out, attract the right customers, and drive growth. Inspired by the silly and scary festivities of the season, they created a spooky "Eat, Drink & Be Scary" tissue design that made it all the way to the Top 2 of our September challenge.
🏆 Presenting our September #noissuechallenge Winner:
Romie Munro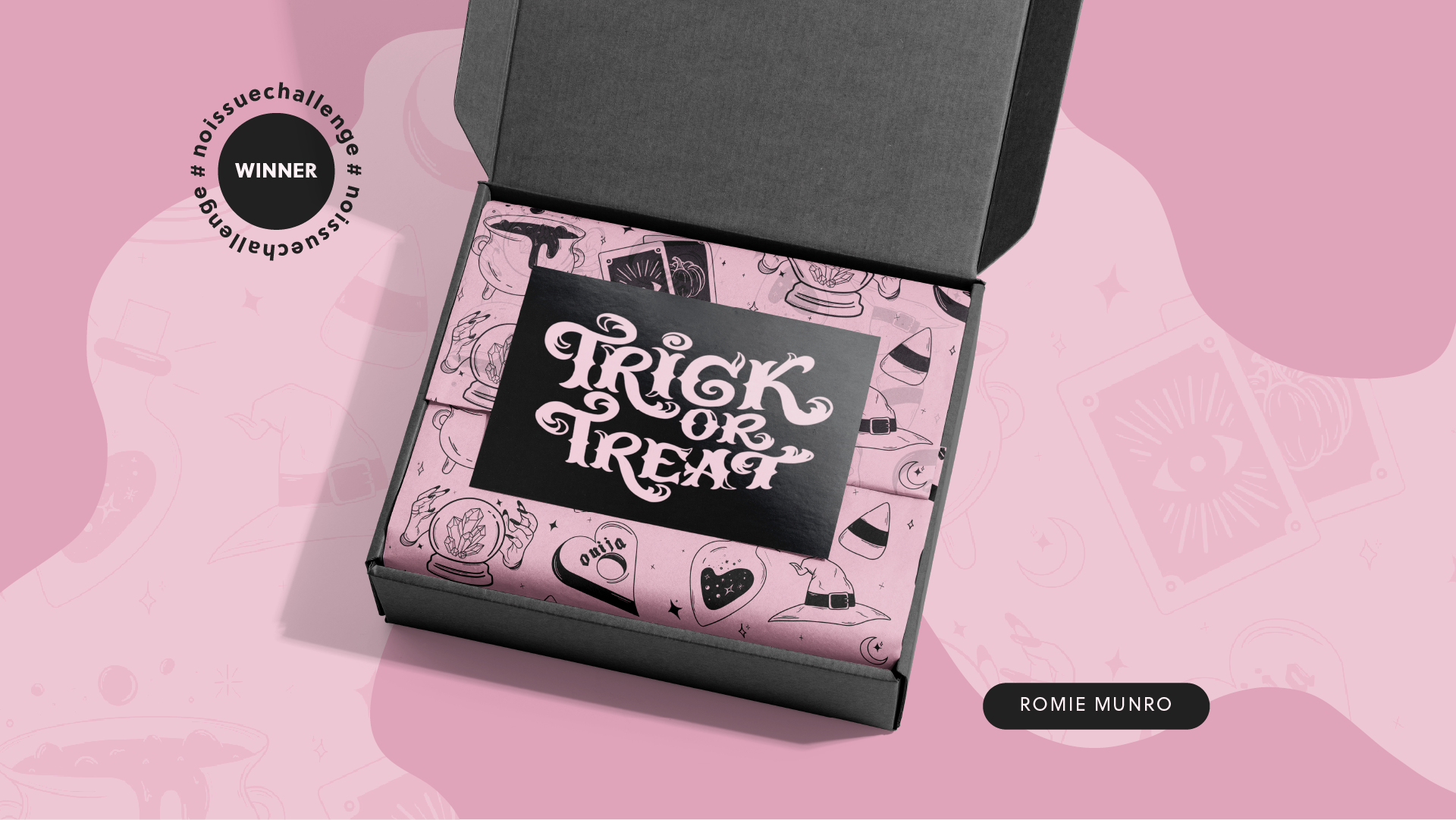 Romie is a Loughborough-based illustrator and brand designer who likes to create illustrative and visually engaging designs. She has a particular love for Halloween and all things spooky which greatly influenced this project. Congratulations on winning our September challenge!
Interested in joining our design challenges? Keep an eye on the @noissuecreatives Instagram feed for our monthly #noissuechallenge announcements, updates and special projects!