We've heard your requests, and we've answered them! Take your unboxing experience to the next level with noissue's newest product: custom on demand full color print boxes made from FSC-certified material, recycled fibers, and made in the USA.
noissue custom boxes are currently available in the USA only, and come in a kraft or white base. We offer a premium coated option for the white base which leaves a glossy finish, and a great pop of color.
Design The Box of Your Dreams 🎨

A custom box design means reaching a new level of personalization for your brand's unboxing experience.
Our boxes can be custom designed to feature your logo, your business name, a your brand story, a custom illustration, a QR code, and much, much more.
With the option to custom print on the inside only, outside only or both inside and outside the box, consider the entire package a blank canvas to feature key information on.
We use CMYK colors for printing our boxes, and they're printed with HP non-toxic, compostable inks. (Oh, and you can learn more on the differences between printing with CMYK and Pantone colors here.)
Ship, Ship, Hooray 📬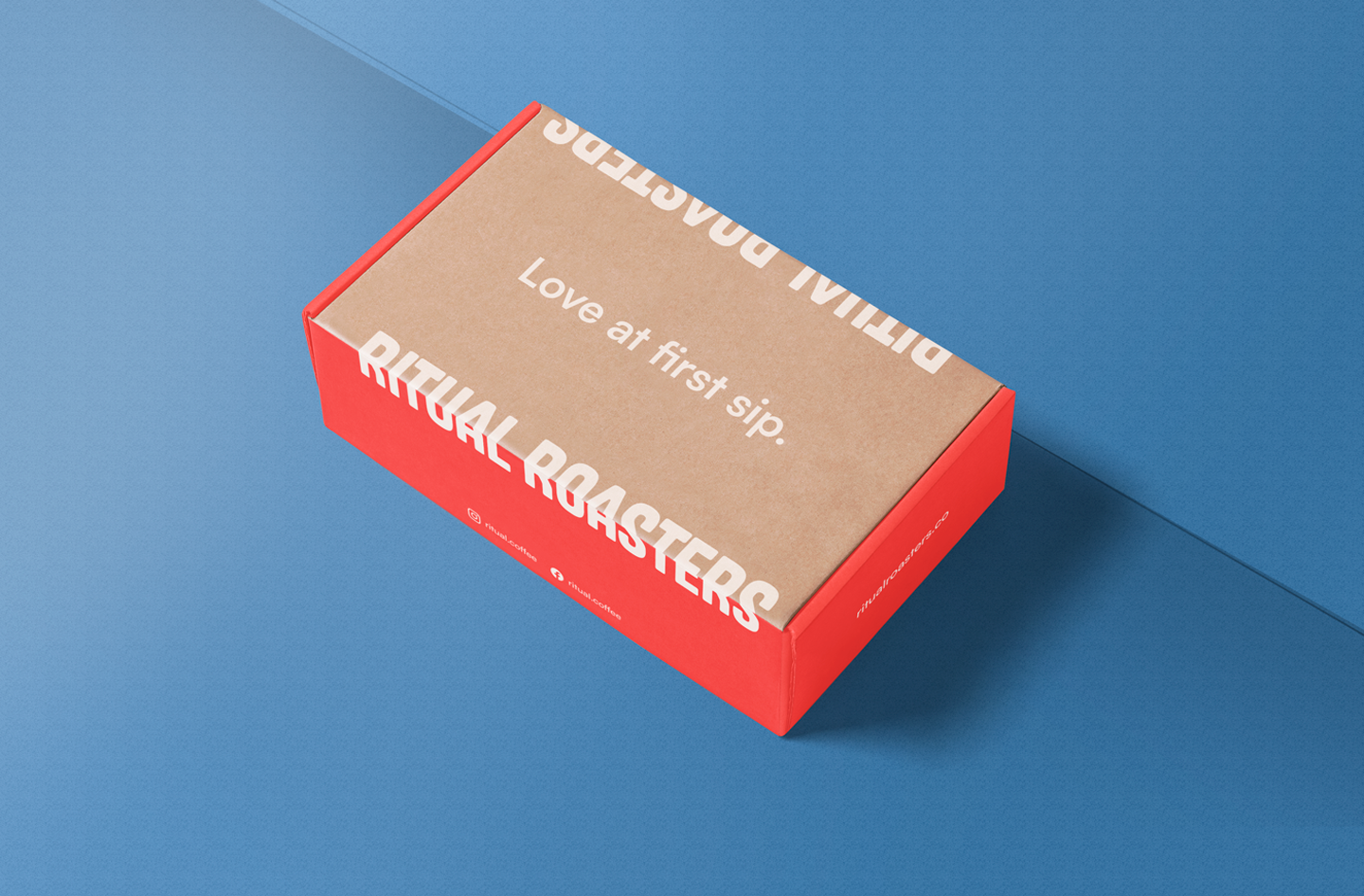 Our custom boxes are made out of 32ECT E flute material. This means they're lighter in weight and provide extra space when shipping products, which equals better shipping rates for you!
They come in 8 sizes and are also strong enough to hold up to 25lbs (or 11kg) safely. The sizes available are able to be fitted inside most carrier shipper boxes, such as Fedex Large and USPS Priority mail large shippers.
You can also choose between a coated a uncoated box as a finish. What's the difference? Our premium white coated boxes make colors stand out more vibrantly than the uncoated Kraft box, but the choice is completely up to you!
In terms of how they fit into our sustainability framework, our boxes can be composted or recycled at their end of life due to being made from Forest Stewardship Council (FSC) certified materials and 3o to 60 percent recycled fibers.
The ink we use is water-based, which is 100% earth friendly, too.
The Technical Details 📦

Style: Roll end front tuck with dust flaps, also known as shipper box style.
Sizes available: 381mm x 305mm x 76mm, 305mm x 229mm x 51mm, 203mm x 127mm x 76mm, 229mm x 152mm x 76mm, 254mm x 203mm x 102mm, 279mm x 279mm x 76mm, 305mm x 229mm x 51mm, 381mm x 305mm x 76mm.
Material: Recycled Kraft made from 32ECT E flute material.
Sustainability features: Forest Stewardship Council certified materials, recycled fibers and water-based inks.
End of life disposal: Can be either composted or recycled.
Minimum Order Quantity (MOQ): 25 boxes.
Max product weight: Can hold up to 25lbs (or 11kg) safely.
Why are Custom Boxes a Winner? 🏆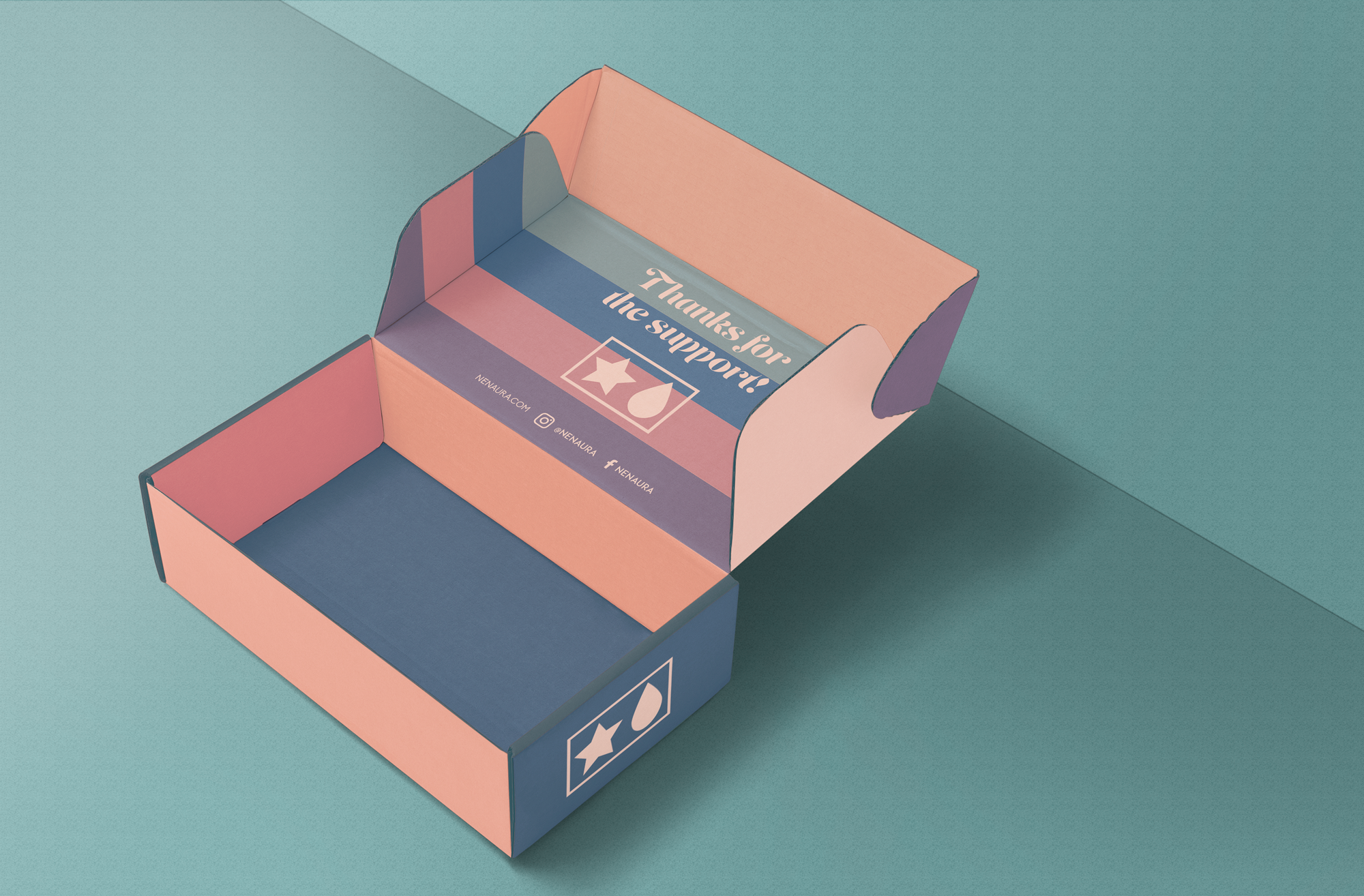 Boxes are an essential component when creating a memorable unboxing experience.
Ecommerce packaging is one of the first instances in which a customer has a physical interaction with your brand, so creating a customized, branded box is a great way to enhance this experience and get people engaging positively with your business and its products.
The personalization element custom boxes bring mean means your brand is more likely to be remembered and favoured by your customers, as unboxing experiences are proven to play a big part in customer satisfaction and continued brand loyalty.
They also add surprise and delight. A study from the Journal of Marketing has found that when a person is pleasantly surprised with a product, their enjoyment of that product increases by up to 25%.
noissue's boxes are a step above the rest because they are eco-friendly, which will boost your customer's positive experience with your products.
Make sure you share how to dispose of the box at their end-of-life correctly with your customers by letting know they can be composted or recycled!
Packaging That Pairs Well With Custom Boxes 🎁

Custom Boxes are complimented extremely well by custom interior packaging that also shares your brand's unique colors, logo or illustrations.
Check out our Custom Tissue Paper for retail businesses, Custom Foodsafe Paper for food businesses or Custom Cards for any kind of business as a great addition to your unboxing experience.
Not sure which box type will work for your brand? Here's how to choose the right box for your business.
---

Ready to get started with Custom, Recycled boxes? Check out the different options available here!
Looking for Recycled Stock boxes instead? We've got those, too! Check out the product page here, or read our guide to Stock Boxes on The Wrap.