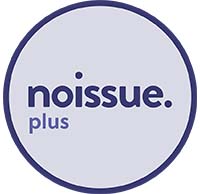 Kuyichi Pure Goods is a Dutch denim brand founded in 2001 that wants to increase a positive impact on the fashion industry. After seeing the polluting cotton industry in Peru, Kuyichi started making organic jeans. Their style-conscious denim has a clean look with signature details. We sat down with Zoé Daemen to learn about what sustainability means to the brand, how their suppliers play a part in it all, and their plans for the future.
---
Tell us a bit about yourself, and your journey with Kuyichi Pure Goods!
I started working for Kuyichi about 5 years ago. I've studied on the art academy in fashion and was critical towards the fast cycle of fashion from the first year of my studies. I fell in love with the brand due to their long history in sustainability and the way they try to oppose this fast cycle.

"Kuyichi" is such a unique name, how was it chosen and is there meaning behind it?
Kuyichi was founded by an NGO, Solidaridad, as a fair trade organic cotton brand in 2001. The first cotton they worked with was from Peru, which is also where the name is coming from. Kuyichi is the Peruvian god of the rainbow, who is said to bring back colour and happiness into the world.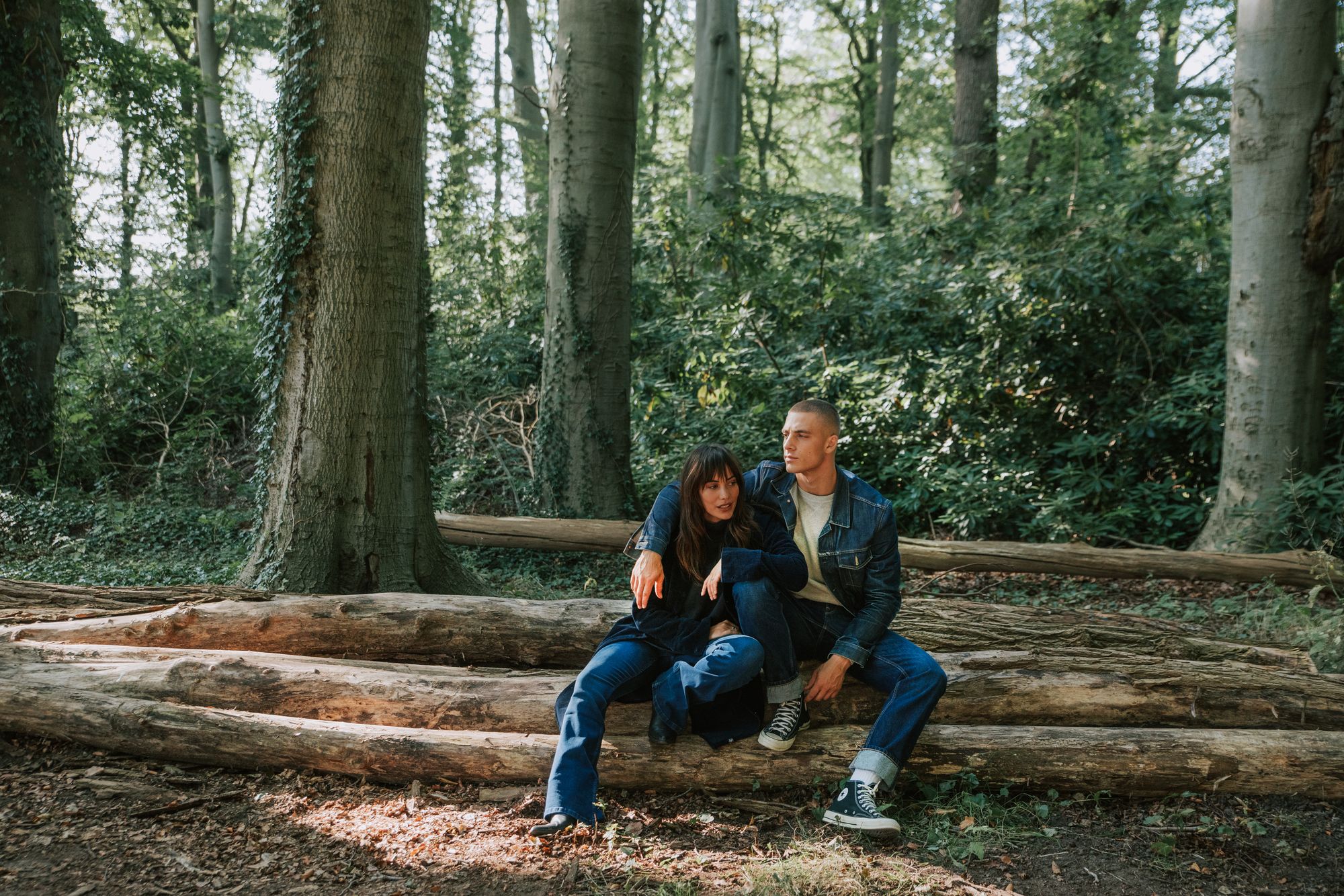 Can you walk us through Kuyichi's mission and what sustainability means to the brand?
Sustainability to Kuyichi is the continuous process of 'doing better when you know better'. Sustainability is not an end-goal set in stone, it is constantly in development. This makes the journey so exciting, there is always room for improvement and a new challenge ahead. Our mission is to create a fashion industry that is fair to all, to the people making our products, to the people wearing them and to the planet. For this we need to slow down the system and go beyond the hype. Choose what we wear because we feel good in it, not because we want it.

Your styles are beautiful and timeless, yet follow present trends at the same time. We'd love to hear about your decision-making process when it came to choosing your custom noissue packaging.
We were searching for the perfect mailers for a long time already and wanted to steer away form recycled plastics. We've looked into a lot of options. We had a couple things we wanted for the packaging: It should be environmentally friendly, customizable, have a second closing strip and fun to receive. With noissue we ticked all three of these boxes!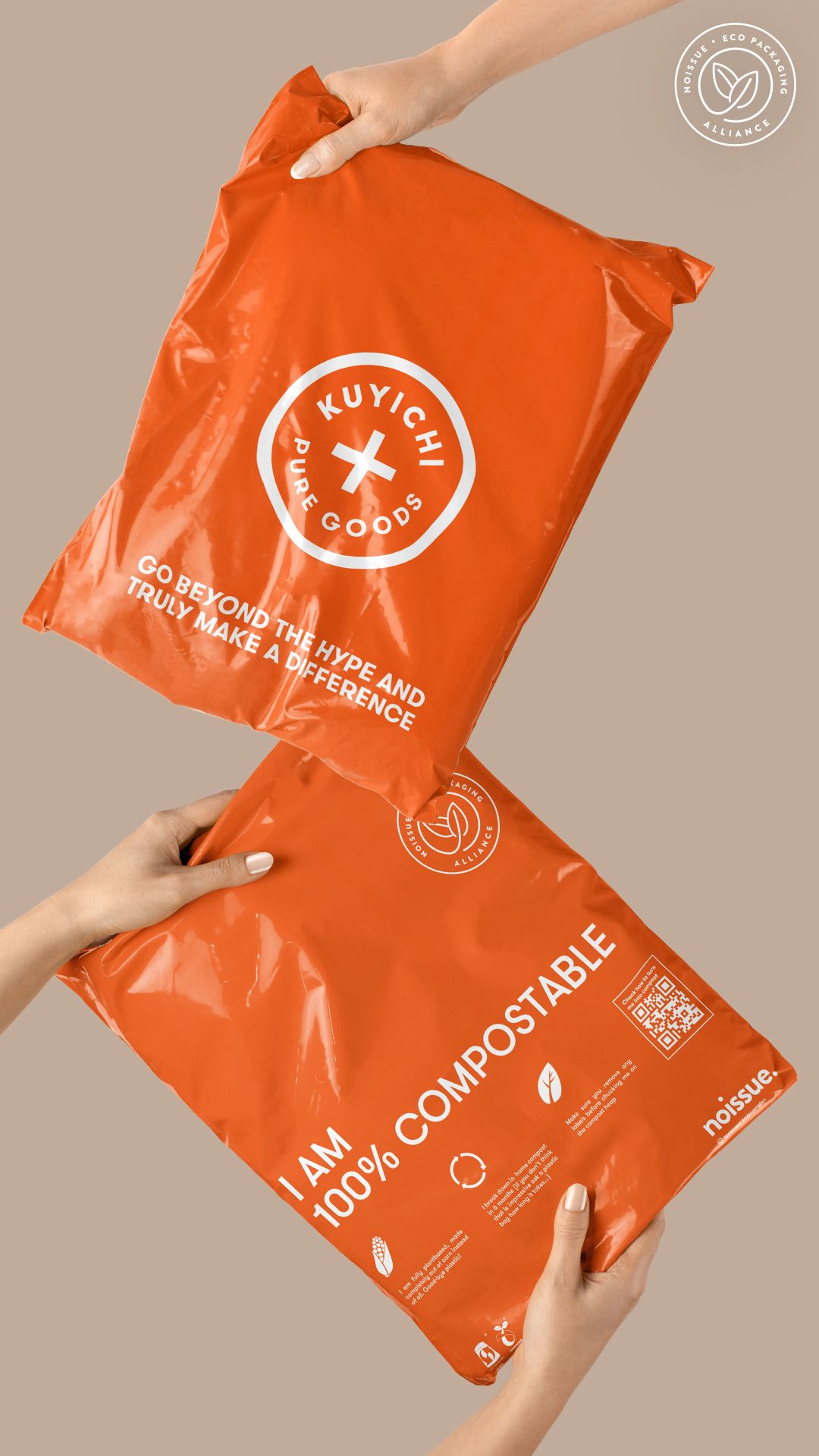 Not only are the styles on your site beautiful, they're ethically made! Can you tell us what goes into this process and how your suppliers play a part?
Supply chains are super complicated, that is why we take pride in mapping out our full supply chain and knowing where our products are coming from. From where it is made to the yarn it is stitched with and the button that is used. We work with partners that want to improve both environmentally and socially. They believe like us that this is the future.
Kuyichi is a proud Fair Wear member. The Fair Wear Foundation is an international independent organization that fights for better labour conditions in the fashion industry, by working together with its members to improve their supply chains. The process of improving labour conditions has two sides. On one side we work on building up relationships with our suppliers based on trust and respect. On the other side we get deeper insights into what is going on at the work floor by using audit results and improving the issues that come up in these check-ups. This way we can work on continuous improvements together with our suppliers.
An often overlooked part of ethical trade are the buying practices that brands have. We try to be as conscious as possible about the possible pressure that we put on suppliers when making decisions. Also during the Covid-19 pandemic, we have not cancelled any orders, we discussed together with our suppliers about what was going on and what was possible. You have a partnership with a supplier and that relationship should be equal.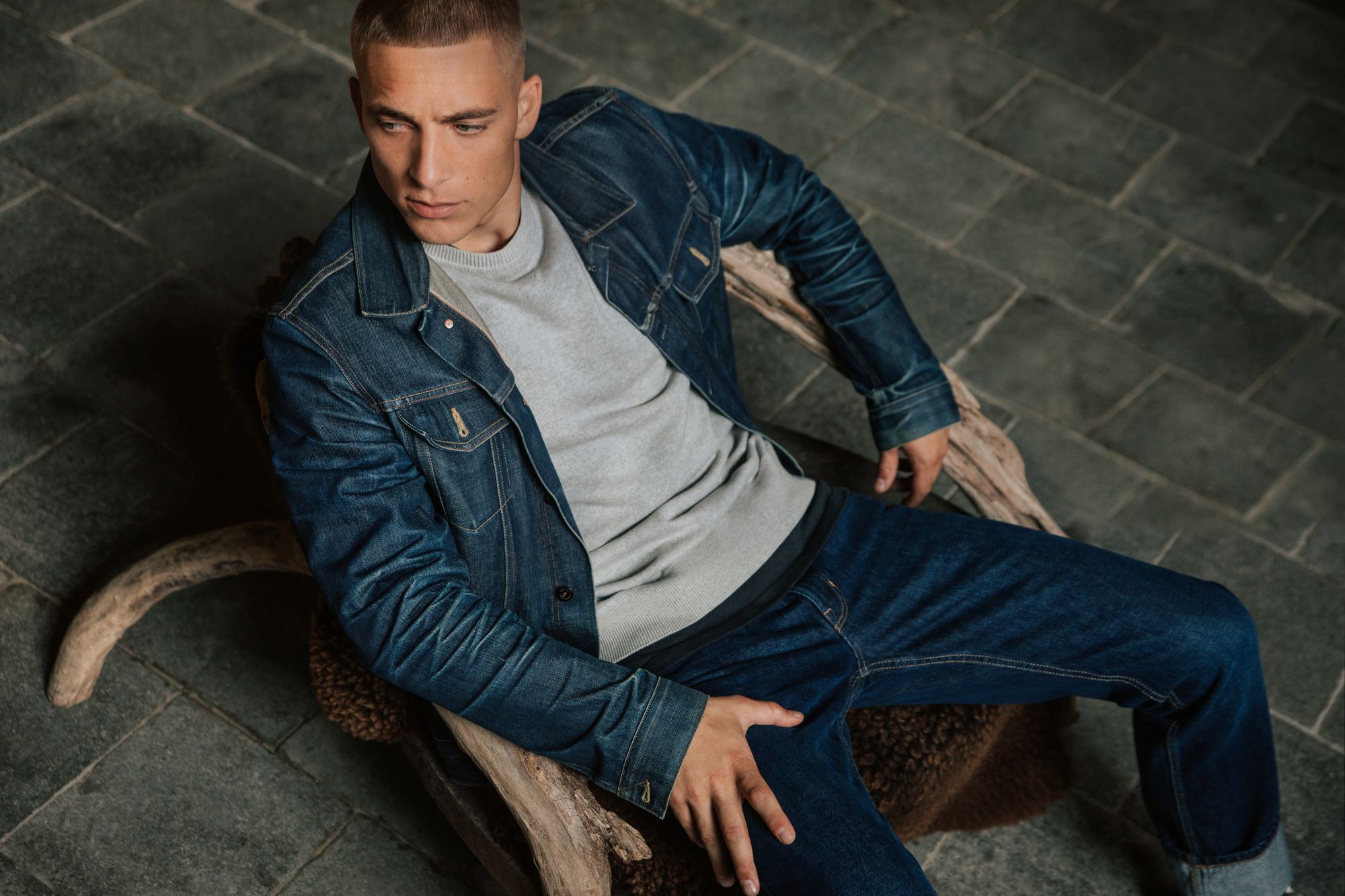 The Lisette Flare caught our eye! Hats off to saving water by working with modal and tencel fibers. Do you have plans for more special launches down the line?
We work a lot with sustainable fibres and go beyond organic cotton. We've just released some beautiful blended hemp denims for instance! Hemp is a beautiful material and makes jeans last longer! Besides we're focusing on increasing the amount of post-consumer recycled cotton fibres in our products. So you can expect a lot more of this in our jeans in the future. The goal is always to reduce our environmental impact!

By joining the noissue Eco-Alliance, Kuyichi is taking a great step in their sustainability journey. Outside of noissue packaging, can you tell us about the sustainability and/or community goals for the brand in the future?
We are trying to improve over the full range of sustainability. That is from the fibres we use, the way our products are dyed and washed and where they are made. One of the next big stops for us is to make it possible for our wearers to return their denim to Kuyichi so that we make sure that it will have a second life. Stay tuned for that!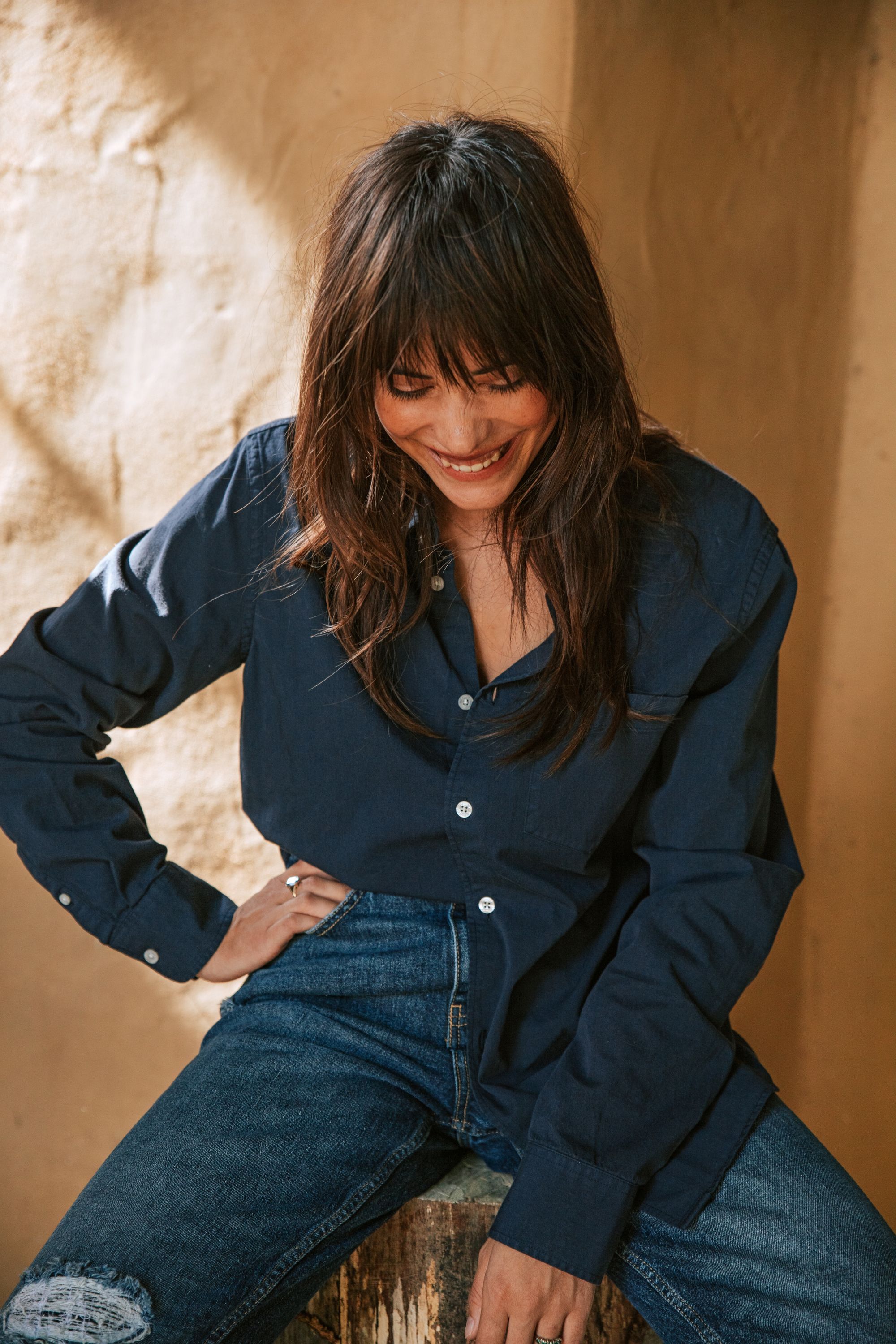 What is one piece of advice you would pass along to a small business who is just getting started and working to bring their branding to life?
Communicate what comes from within yourself. You can think out anything you like. But if you don't feel the urgency to do it from within, it is going to be pretty difficult to persuade others to join your journey.
---
We have to ask - what's your go-to Kuyichi piece?
For me that is absolutely the Nora, I circle a couple of them throughout the week. I love how they give space around my belly  and how easy the style looks. Plus my boyfriend loves my ass in it, haha! But I must say the Lisette is growing on me as well!

---
Find more Kuyichi here:‌‌
Website: kuyichi.com‌
‌‌‌Instagram: @kuyichipuregoods
Like this story? Tell us yours! Share your brand story and love for your custom packaging and get a chance to be featured on The Wrap! If you're a noissue customer and are interested, you can join the Eco-Alliance by clicking here and answering a few questions here.
Questions? Email us at ecoalliance@noissue.co.