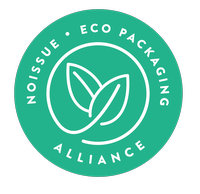 Feeling good about looking good? It's the latest, most stylish fashion trend.
Consumers are increasingly conscious about their fashion purchases, looking to buy from 'feel-good' eco-conscious brands that are not only aware of the social and environmental impact of their production – but are actively doing something bout it.
Championing sustainability above all else, Harebell Boutique is definitely in style. As a sustainable clothing, accessories and shoe business, founder Denise encourages green living via innovation, education and awareness. Proudly a B Corp business (which means they meet the highest standards of sustainable performance, transparency and accountability) Denise hopes that in terms of eco-friendliness, Harebell Boutique's impact is not only neutral: it is positive.
"I've always been an entrepreneur and had different businesses but this time to be able to align businesses with sustainability is a dream come true," says Denise. "It's all about re-educating people towards smarter consumption. Showing them different is not only possible but easy to do!"
Harebell Boutique's mission is to improve the world and people's lives, by promoting a healthy world through sustainable products, cleaner lifestyles and smarter consumption.
But what does sustainability truly mean to Denise? "Everything! It runs through my veins... it always has! But now instead of it being a lifestyle or being part of my personal space, I get to share it with the world and earn a living with it."
Ensuring that the whole supply chain is ethical and sustainable, the brands that Denise works with are all cruelty-free and many recycle or upcycle materials to give them a second chance. All product deliveries are sent out in non-petroleum vehicles and the business light and water consumption is carefully tracked.
Alongside all of this awesome eco-warrior work, Harebell Boutique uses noissue packaging – fully sustainable, recyclable and uses soy-based, acid-free inks that are perfect when biodegrading. Denise even puts a little gift of non-invasive native seeds in her noissue custom thank you cards. Blooming good!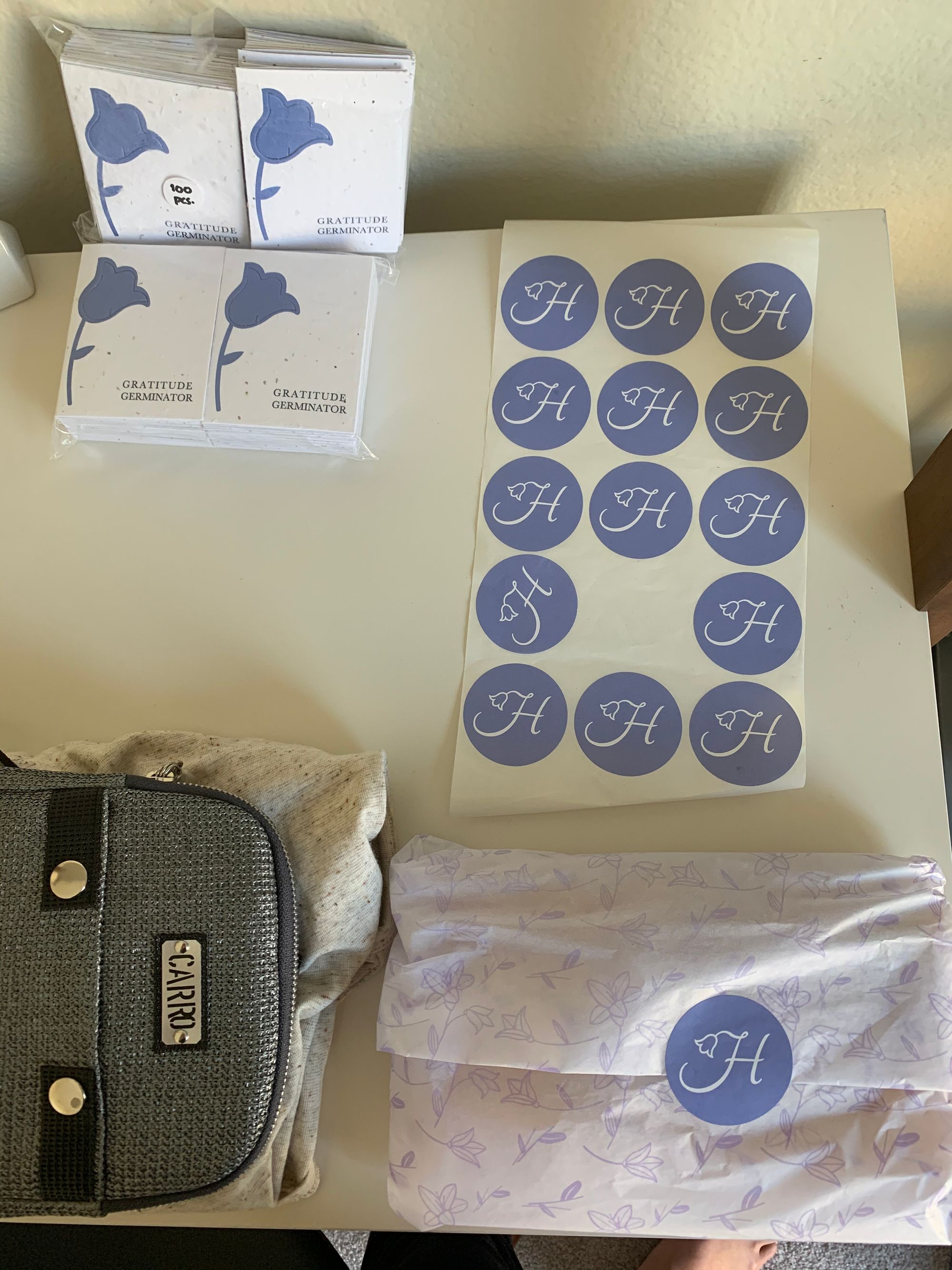 When teaming up with noissue, Denise jumped into joining the Eco-Alliance community. This community is full of like-minded businesses who not only know that it's sexy being green but who feel satisfied in the knowledge that noissue plants a tree in the world's deforested areas for every order that is made.
And as a thank-you for these tree-planting contributions, each Eco Alliance member gets a badge that can be displayed on their business website to put their eco-efforts slap-bang in the face of their customers. Denise features her eco-badge on her site to flaunt her teamwork with noissue that has helped her "accomplish 100% compostable shipping!"
It's not just the eco-friendliness of noissue packaging that Denise adores.
Branding packages using Harebell's trademark colors and illustrations provide an easy way for customers to instantly recognise who their box is from. Denise loves to put Harebell purple flowers in every possible place, and the custom noissue tape and stickers give her a great excuse!
Pricewise, Denise says that yes, customers may have to pay a bit more for sustainable clothing compared with chain stores, but some dark truths lie behind those low prices. Fast fashion depletes the world's resources and relies on poor labor conditions to produce their items. Not something anyone wants to outwardly support.
But the more we demand sustainable clothing options, the more choice will be available. Consumers choosing to pay for quality, sustainable items is making big waves in the fashion industry, ones that can't be ignored.
So follow in the footsteps of Harebell Boutique, and pave the way for a more sustainable future in fashion.
Harebell Boutique fun fact:
"The funniest story was having one of the Harebell Boutique recycled backpacks complimented at Bloomingdales!" Talk about high praise in the fashion world!
---
Find more of Harebell Boutique here:
Website: www.harebellboutique.com
Instagram: @harebellboutique
Like this story? Tell us yours! Share your brand story and love for your custom packaging and get a chance to be featured on the wrap! If you're a noissue customer and are interested, you can join the Eco-Packaging Alliance by clicking here and answering a few questions here.
Questions? Email us at ecoalliance@noissue.co.