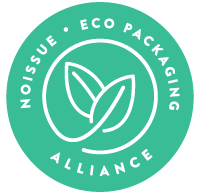 One can't deny how liberating it feels to discover your passion and make it a source of livelihood. Thanks to the emerging culture of small online businesses, many people have turned their newfound or all-time hobbies into their own brands that continue to inspire others. Based in the United States, Julian Baet started her small stationery shop Hello Julibee on Etsy as an expression of her recent love for art and drawing. Her greeting cards feature cute doodles of pudgy bees, cats, K-drama fan art, and Filipino sayings all wrapped in recycled packaging featuring her noissue custom Stamp!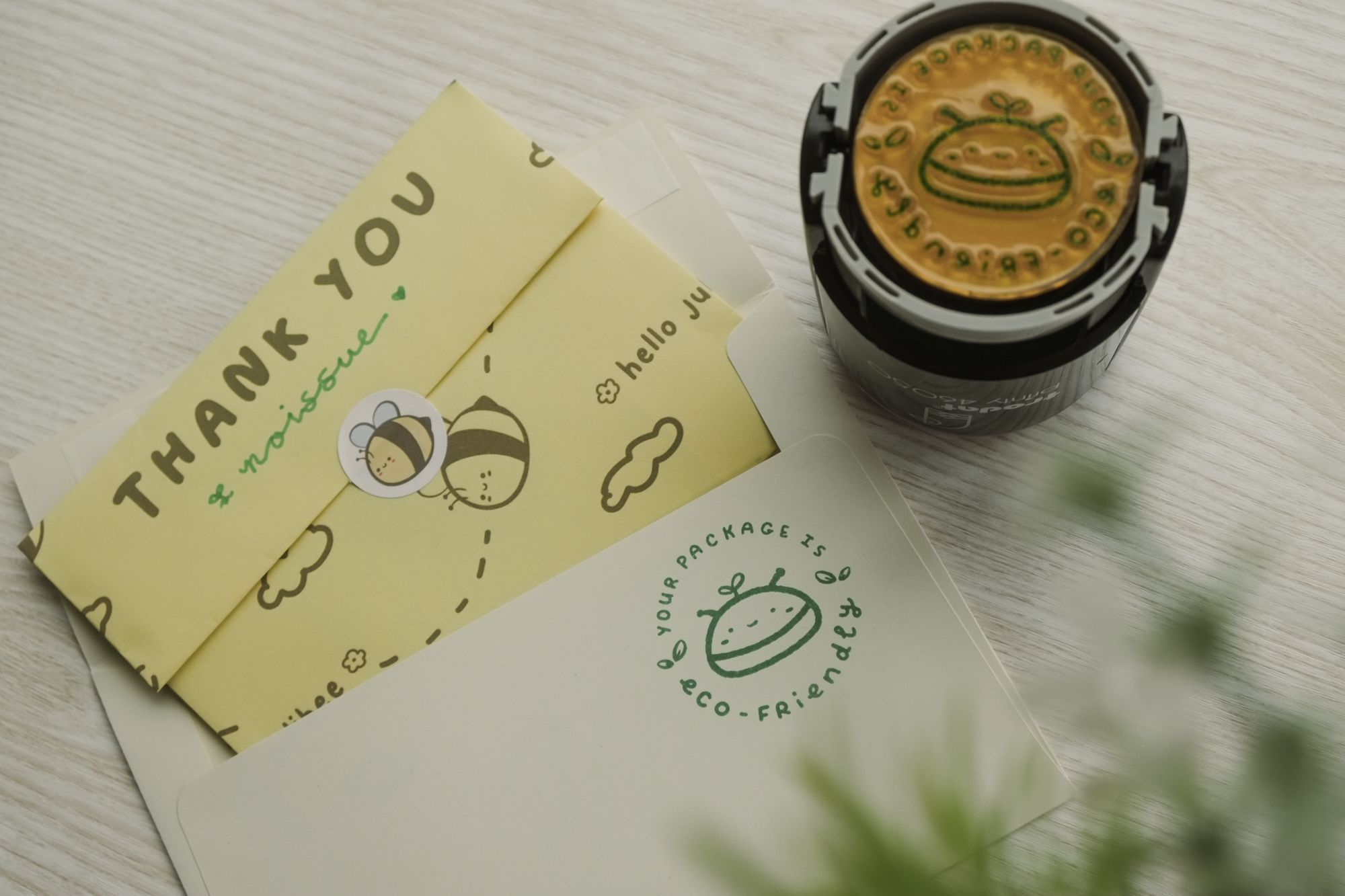 Julian started Hello Julibee in October 2020 after seeing artists on Tiktok and experiencing a change of pace in her day job. Due to the pandemic, her work hours were reduced, which gave her more time to explore and pursue art. Unlike artists who went to art school, Julian picked up illustration as a hobby in January 2020, and as a newbie, didn't think she would be successful. Hello Julibee made her realize that it's never too late to learn, and more importantly, it's never too late to do something you love.
"In the 9 months [that] my shop has been open, I have learned so much about art and business, and [was] introduced to many opportunities I never could have imagined."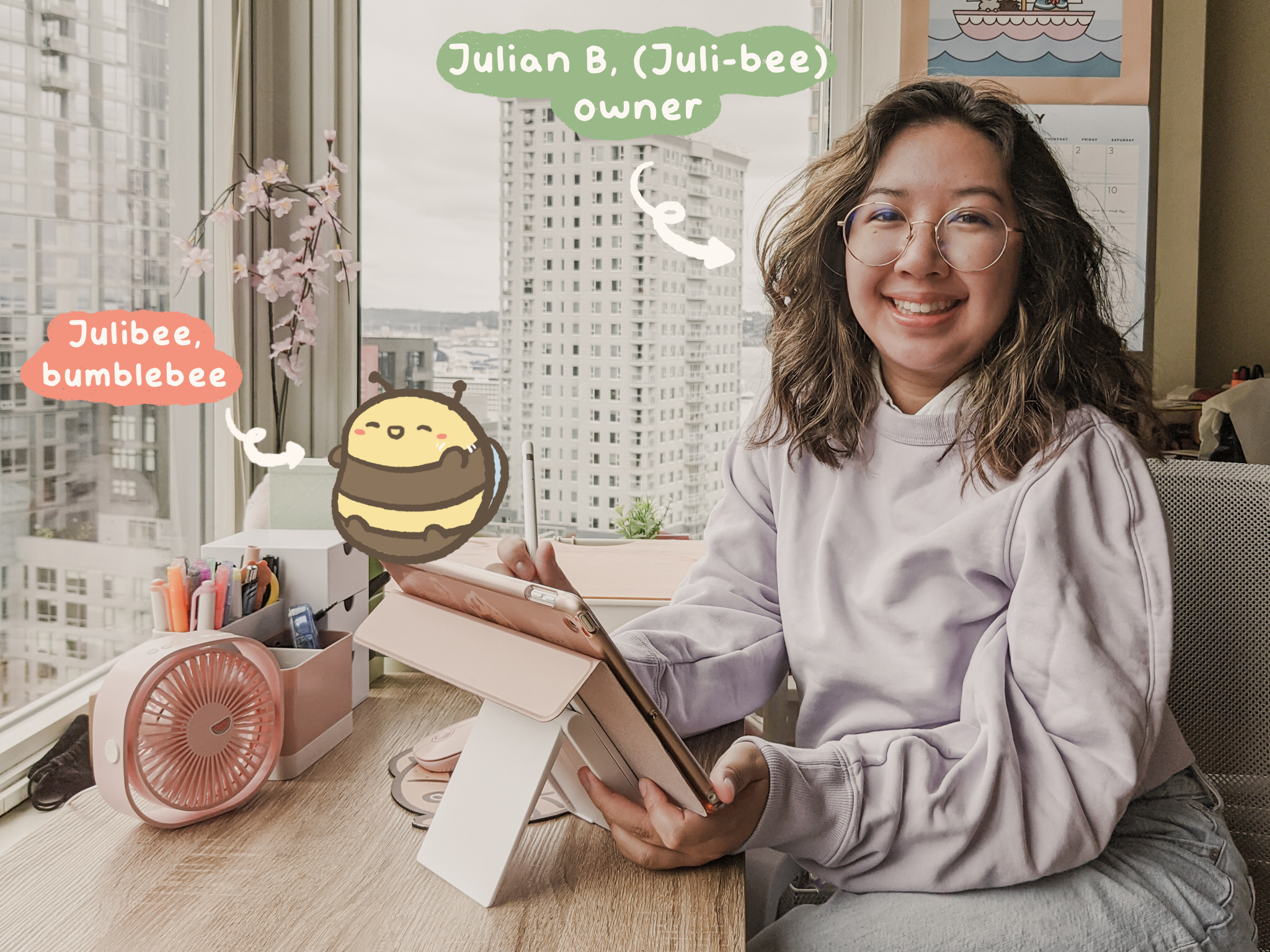 The shop's name "Julibee" came from a combination of Julian's first and last name. She chose to call her business "Hello Julibee" because she started with creating greeting cards, and she wants people to remember her shop when they want to say "hello" to their loved ones through paper. Her shop's cute and unique mascot Julibee was inspired by a random freebie that Julian illustrated during her first collections. Julian always joked that Julibee was a "flightless bee" because she always drew her like a mammal except for her business logo. She soon added her into her holiday sticker sheet and drew her doing mundane tasks like sipping hot cocoa which soon brought joy to her customers. Little did she know, the plump bee became the face of her business! It's Hello Julibee's mission to inspire people to build a positive and welcoming community through art and remind them that anyone is capable of drawing.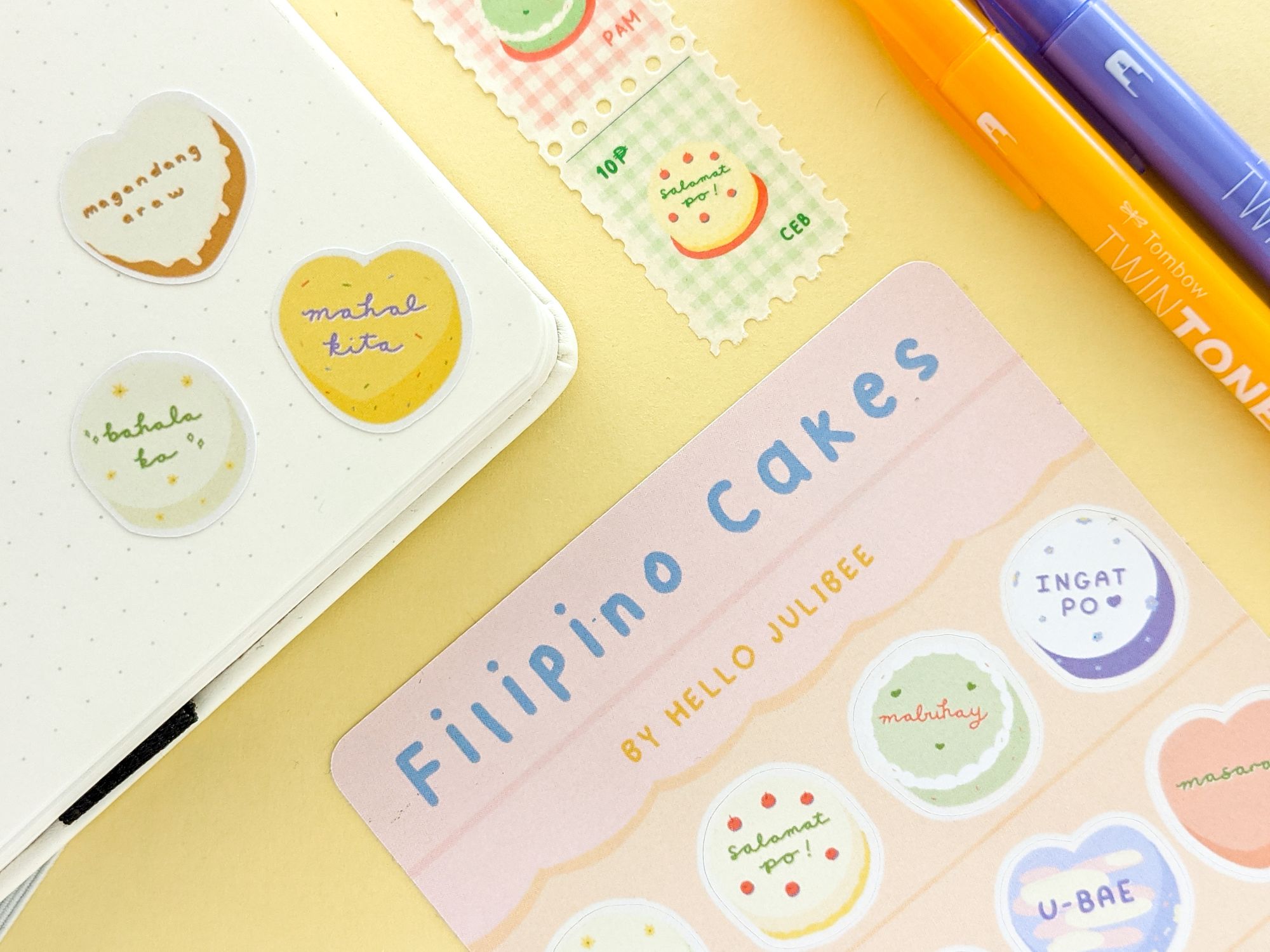 Julian has always wanted to use plastic-free packaging made out of post-consumer materials, even before she started her business. Sustainability means a lot to her and any step towards it can make a difference. Hello Julibee may still be small, but Julian believes that the size of the brand shouldn't matter to make an impact. When it came to sourcing earth-friendly packaging, Julian found it difficult to find materials that were both cute and customizable. It got to the point where she had to sacrifice aesthetic and branding to keep her packaging sustainable. This all changed when she found noissue! Julian upgraded the look of her packaging with soy-based ink from her custom noissue Stamp that features her logo. noissue's low MOQ was extremely helpful for her as a small business since she was still at the point of growing her brand.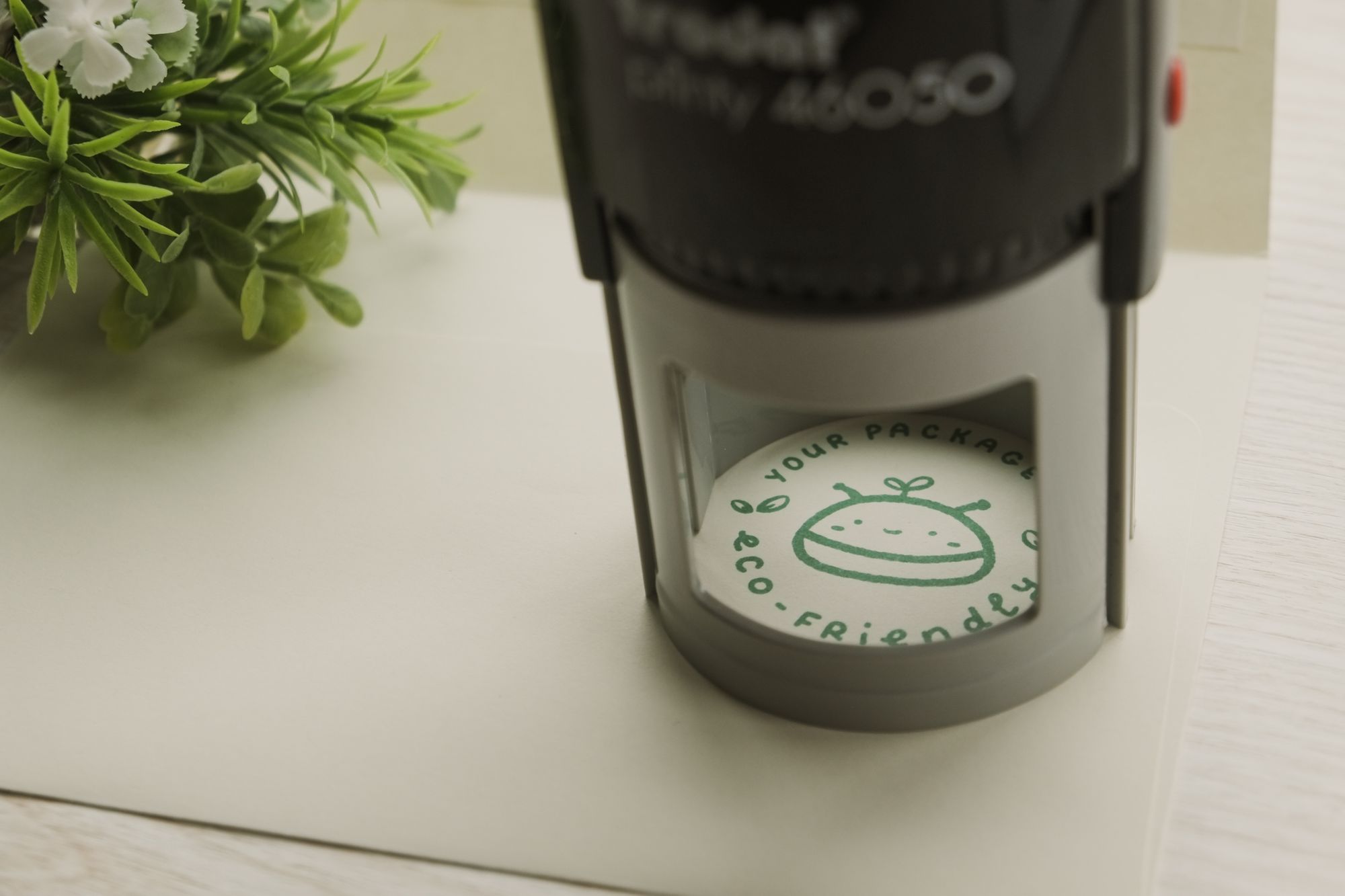 As someone based in the Pacific Northwest, Julian has experienced her fair share of intense wildfire seasons. It's been devastating to witness the impact of these wildfires on the forests and the environment year after year. Joining the Eco-Alliance allowed her to contribute to global reforestation as she manages her small business. Moreover, being a part of the global community inspires Julian to stick to her sustainability goals which she set out for herself when she first opened Hello Julibee.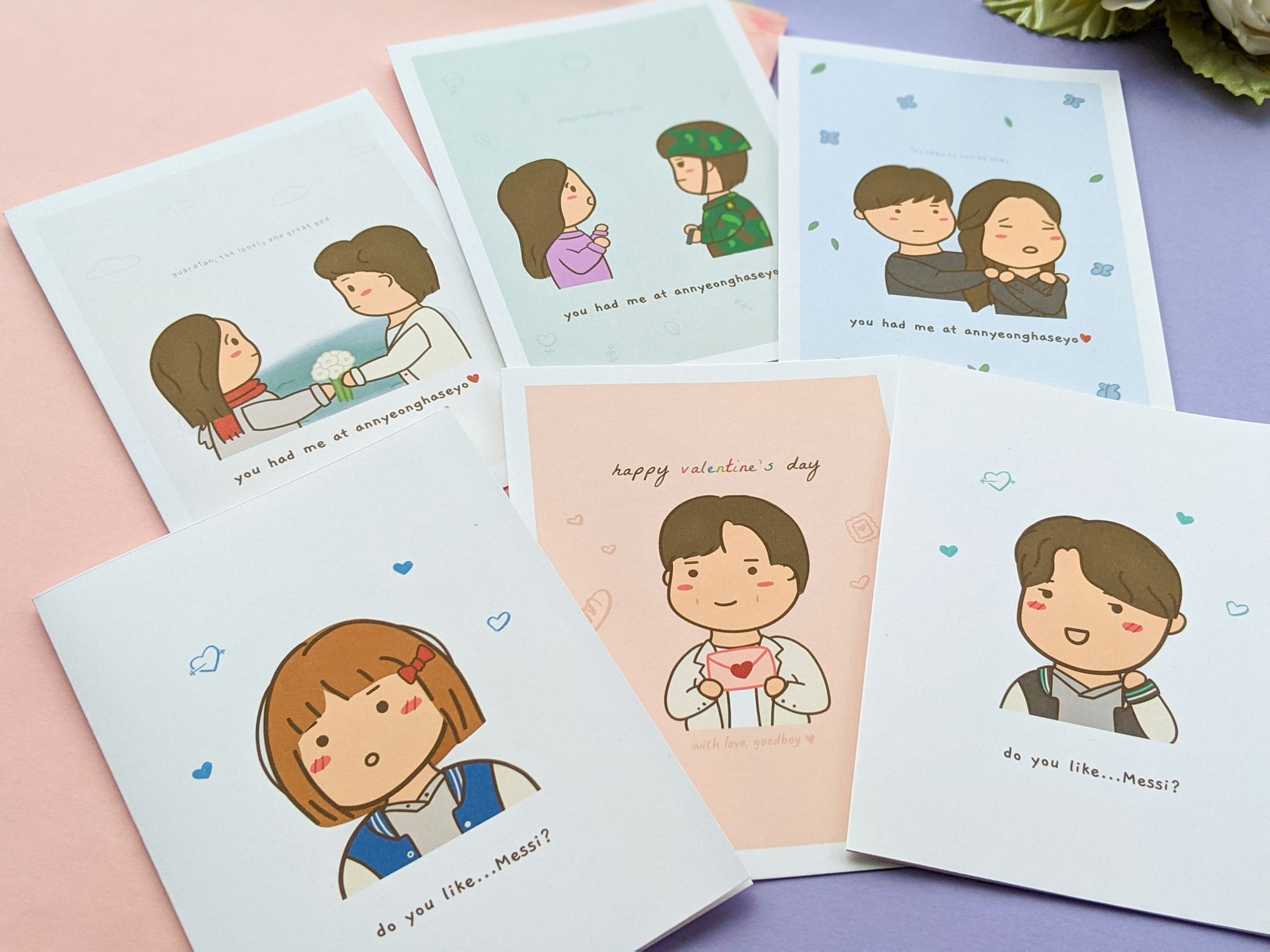 From managing her business to living her everyday life, Julian hates seeing things go to waste. She recycles all the paper goods that she discards when she makes mistakes and gives them new lives. For example, she curates discarded greeting cards in boxes and sells them at huge discounts, while old ones are cut in half and used as dividers to organize her own stationery. Julian also practices transparency when it comes to her packaging. Branding herself as an "eco-friendly business," she recognizes the responsibility of informing her customers that their packaging includes post-consumer content and can be recycled and composted. She also added a line that states, "your package is eco-friendly," on her self-inking stamp to inform each customer of every package that she sends.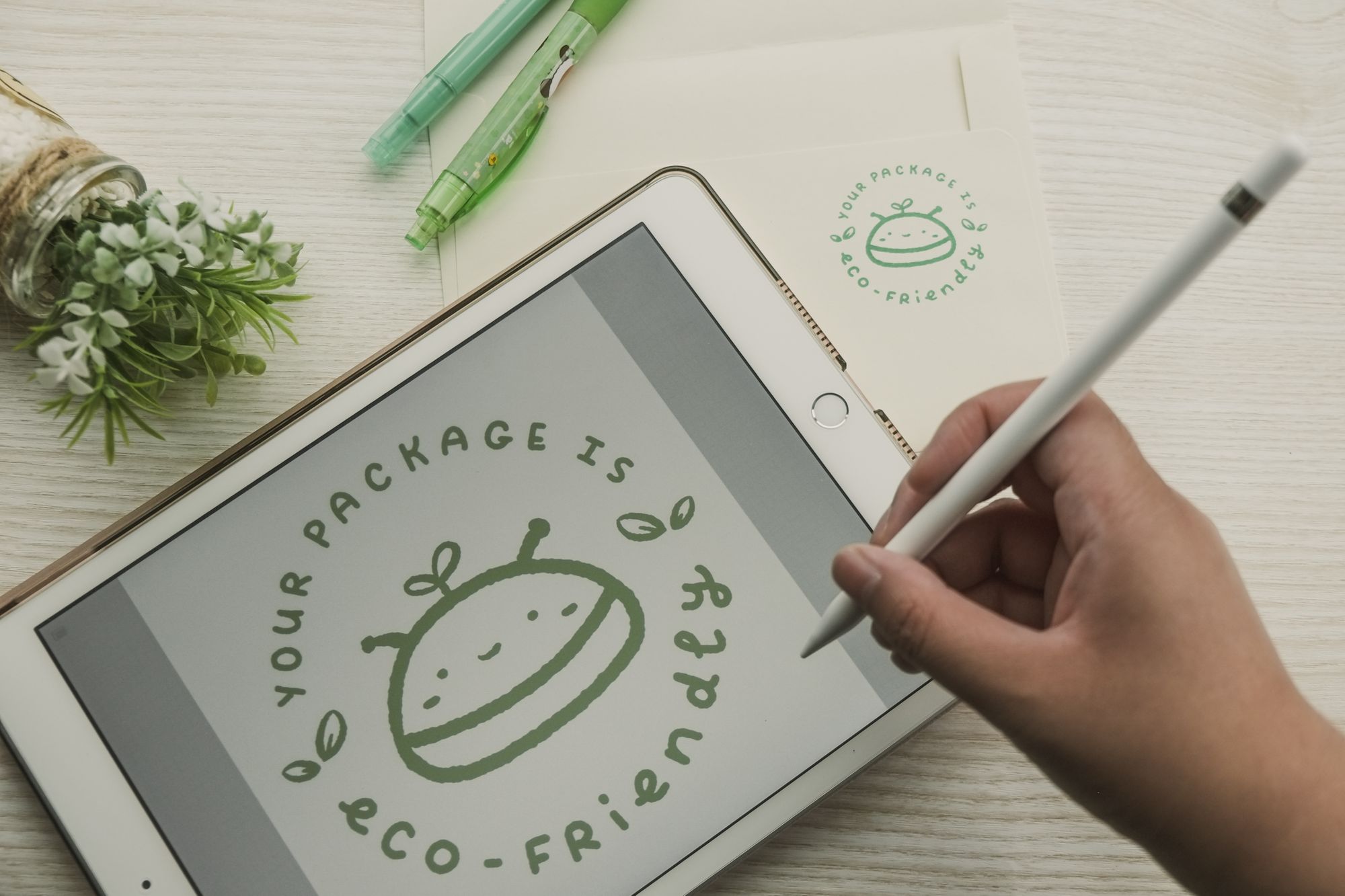 Julian admits that running a small business is rewarding, but can also be quite challenging. She often questions her capabilities of running her own business and her abilities as an artist whenever she gets overwhelmed by numbers, such as sales and social media interactions. She copes with these feelings by encouraging and affirming herself that she is good enough and that she has worth regardless of her skills and abilities. It's important for Julian to remind herself of why she started her business in the first place. Her main drive is her pure love of art which she pairs with a logical mindset since you cannot run a business with love alone. All of these together help her endure all the difficulties that come her way.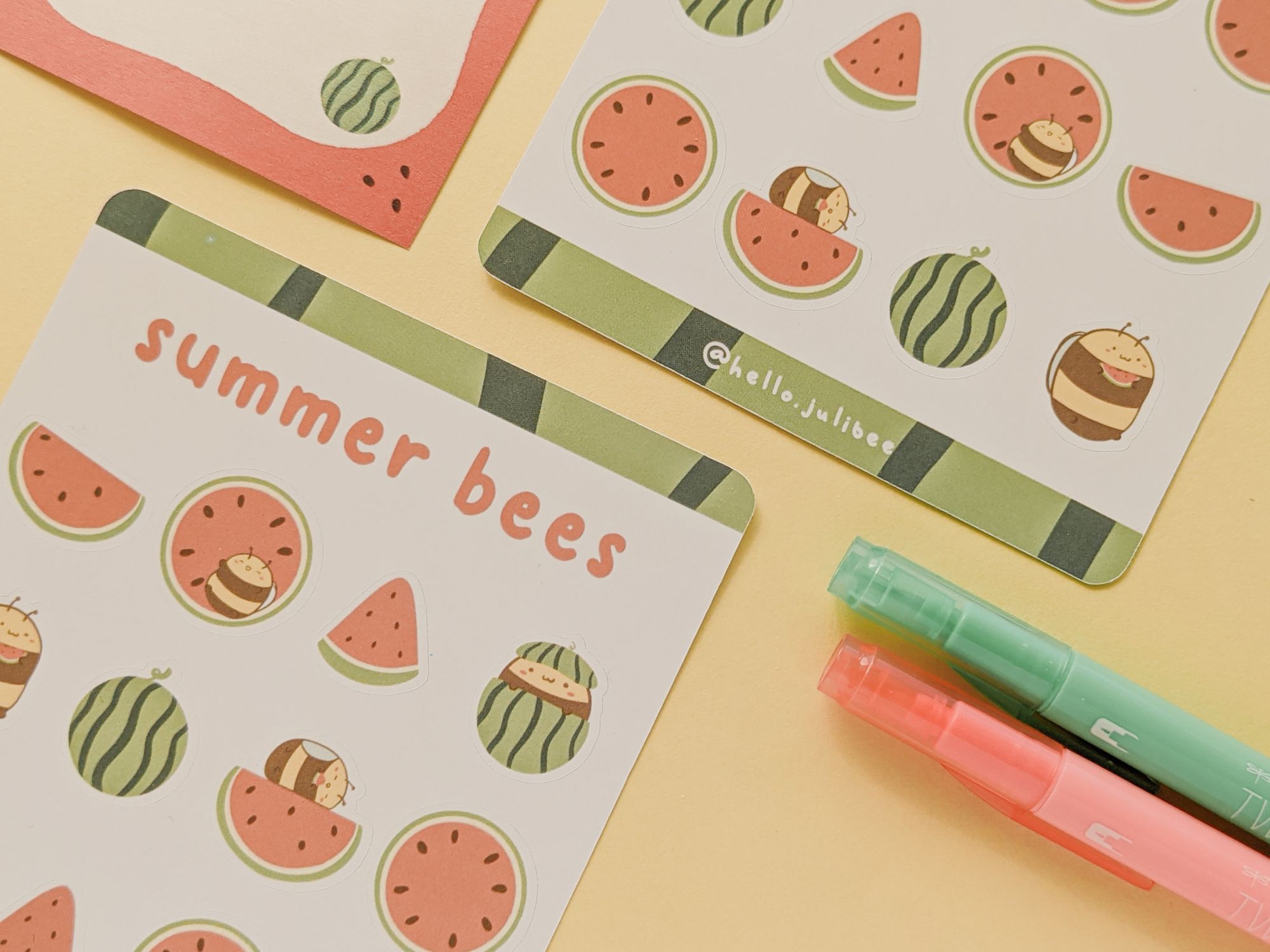 Julian's advice to other aspiring entrepreneurs is to spend one to two months, or even longer, to build your audience before you start. It doesn't necessarily mean meeting a specific number of followers, but giving people time to know who you are and your brand to establish trust with them. It's important to find your niche market and to create products that will sell. Julian emphasizes that people are more likely to support your business if they know who you are and if your brand's values align with their own.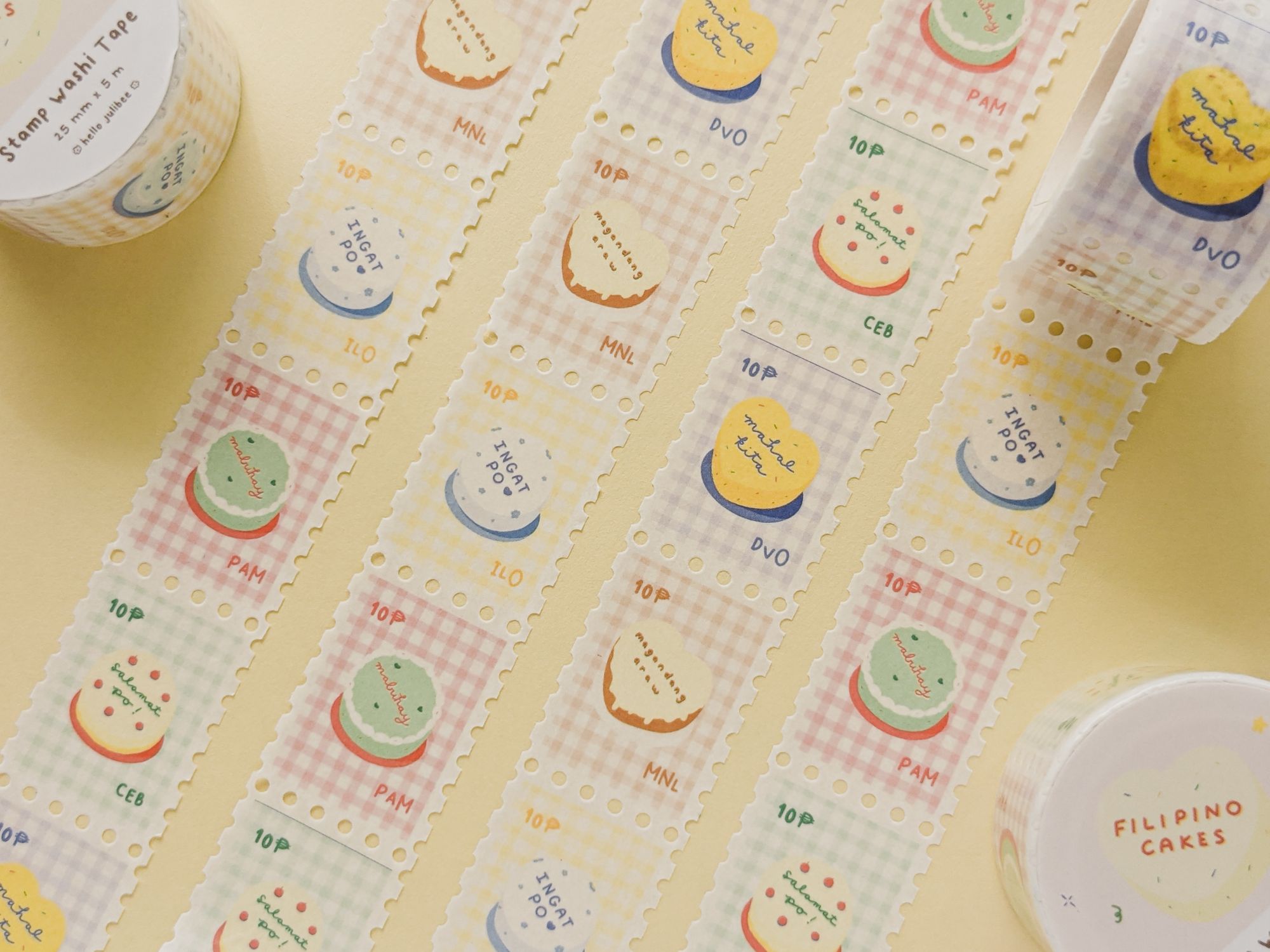 During these difficult times, you never know how a simple greeting card or message of encouragement can mean to a loved one. From K-drama-themed Valentine's Day cards to relatable Filipino stickers, we're sure that Hello Julibee has a little something that will make anyone's day!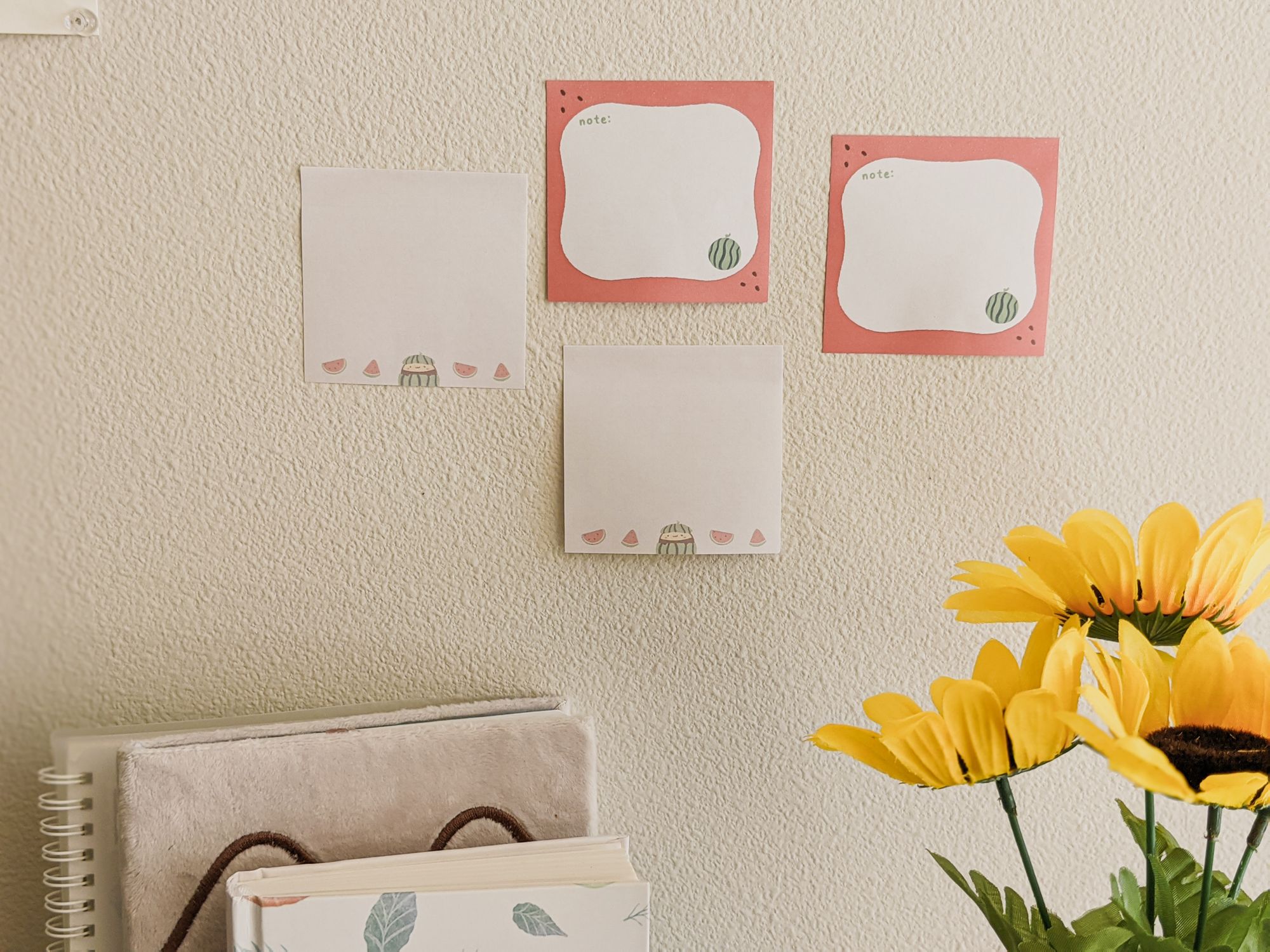 ---
Find more of Hello Julibee here:‌‌‌‌‌
‌‌‌‌‌‌‌‌
Etsy: /hellojulibee
Instagram: @hello.julibee
Like this story? Tell us yours! Share your brand story and love for your custom packaging and get a chance to be featured on the wrap! If you're a noissue customer and are interested, you can join the Eco-Alliance by clicking here and answering a few questions here.
Questions? Email us at ecoalliance@noissue.co