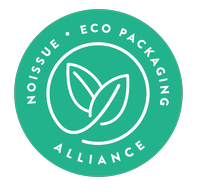 Sometimes encountering a blind alley and taking little reroutes along your journey can do you good, and more so when you walk down a path of sheer adorableness!
As for Olivia, the illustrator of Hey It's OK, feeling lost helped her rediscover her love for Graphic Design. A few years into creating and selling bespoke pet portraits, she developed a brand identity and continued to grow her business sustainably and with an eco-promise to hold.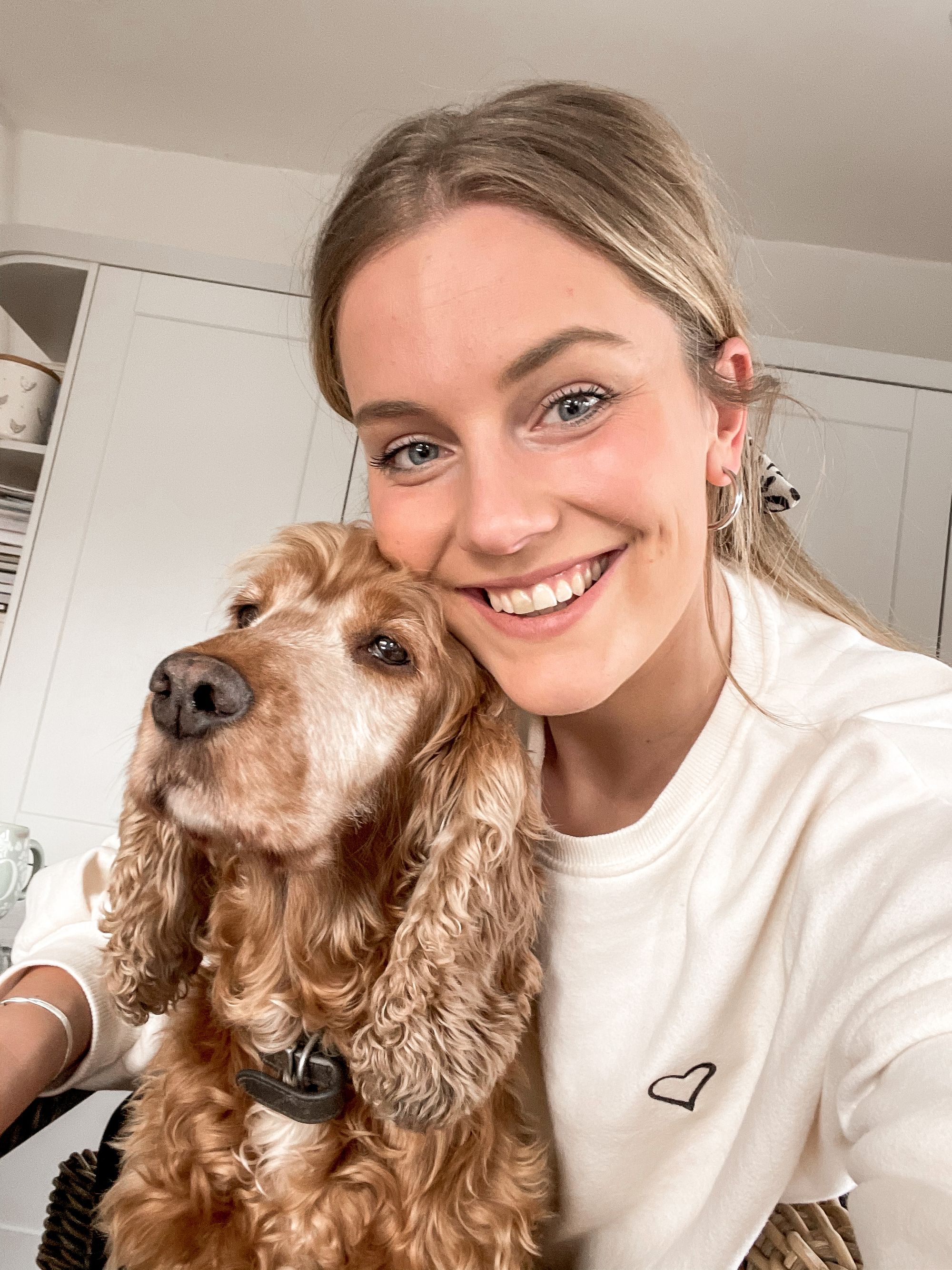 "OMG, I could actually do this", is what Olivia thought once her furtastic pet portraits received love and support on social media. The artist, who is based in the UK, have been growing her little biz organically ever since and aiming to grow it even more on multiple online platforms.
It wasn't always a walk in the park for this artpreneur, though. Aside from creating a distinct brand, comparisons also arise when you have a business, and there's always pressure to grow and get more followers and sell stuff. Plus the fact that you won't be everyone's cup of tea, there will be difficulty in adjusting and battling thoughts of failure. But Olivia didn't let any of that get in her way, proving that there's strength in doing what you love and loving what you do.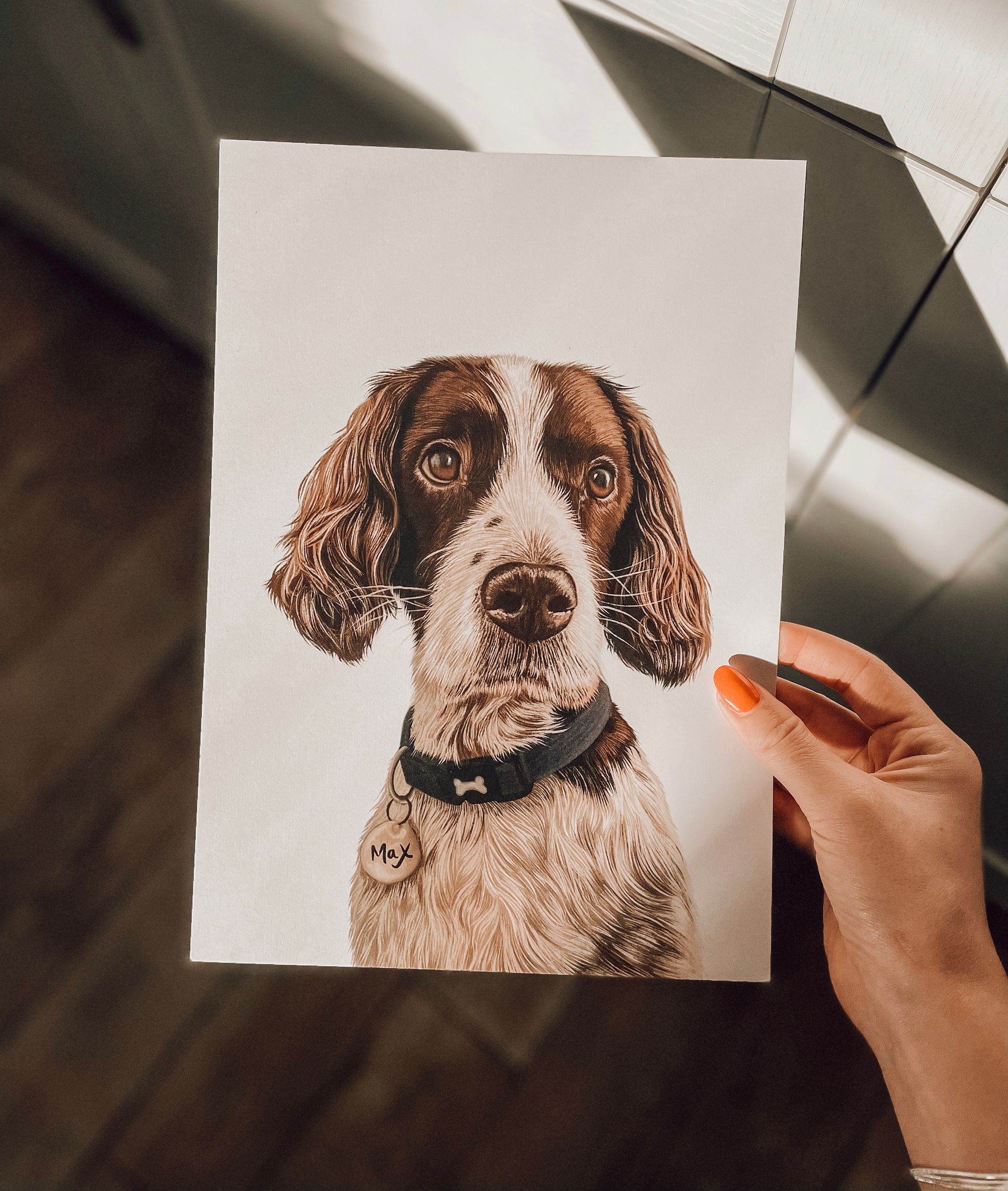 Being a designer and also a pretty package-loving human being like most, presentation is a huge deal for Olivia. She knows how wonderful the feeling is when you unbox a thoughtfully wrapped parcel. So she sees to it that her packages are also carefully thought of, on-brand and sustainable, "I do a happy dance when I receive an order and I would like my customers to join in the happy dance when they see their parcel arriving at their doorstep."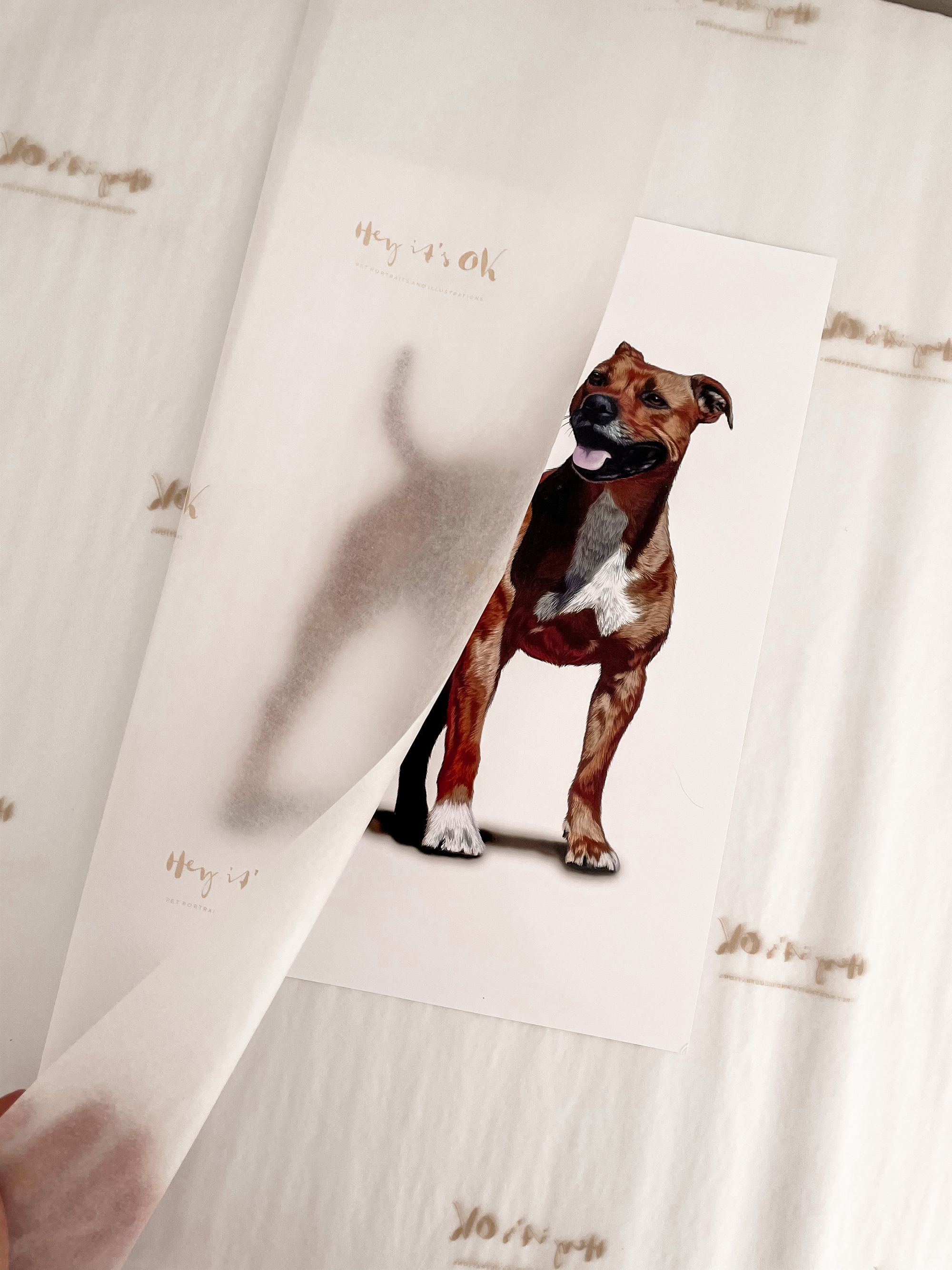 When she first started her biz, her packaging was highly based on looks; plastic central, as she would describe it. However, she's learned the importance of building a sustainable brand throughout her small biz journey, and since developed more eco-friendly alternatives to her products and packaging. Her customers took notice of this and value it.
She made a big leap in her sustainable journey, deciding on selling her portraits frameless to rid of the use of bubble and plastic shrink wrap, and lessen her packaging wastes. Then, she found a more sustainable packaging option in noissue. Her new eco-friendly packaging instantly made Olivia (and her customers) fall in love. She uses noissue tissue with her logo printed in a pattern, and stickers with one of her illustrations, to wrap her unframed masterpieces in.
"Knowing my eco-promise is helping encourage individuals to shop more sustainably makes me feel happy as I feel I am making a difference! [...] It is so great to be able to develop without compromising the ability of our future generations!"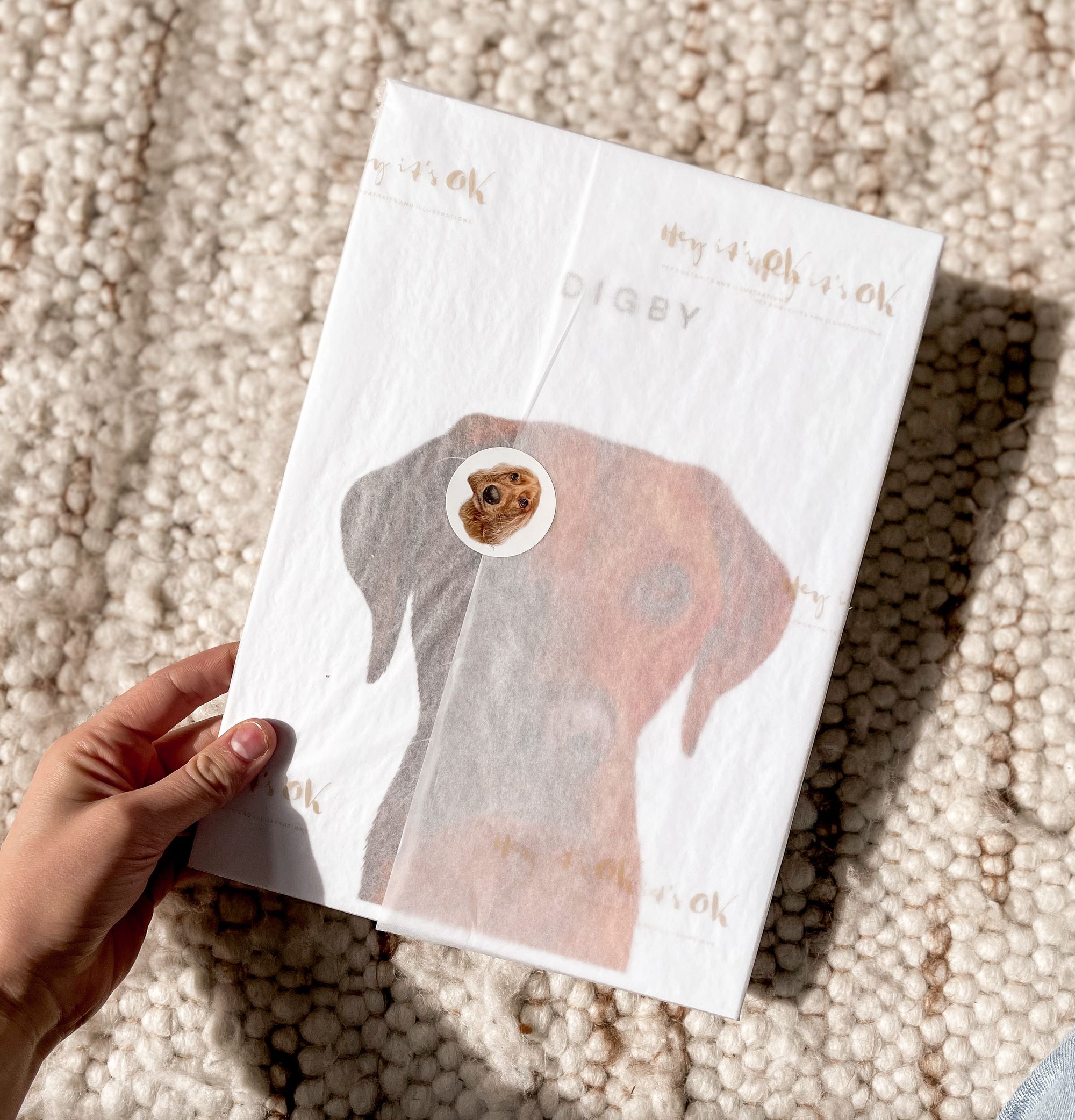 Now, not only does Olivia's products have a more personal touch, her branded packaging also helped the final product tie into her social media platforms and website. The use of the same colours and logo really brought her brand together!
She also takes time to educate and inspire her audience by creating posts on her packaging process which showcase how she packages her products in the most eco-friendly way that still ties into her brand image.
The fur-iend illustrator looks up to fellow brands who have eco-promises of their own, too! She shared that some of the brands she looks up to are Doodling Lucy - A small biz based in UK and specialising in stationery, Teppi Living - Another great small business with a passion for creating eco-concious products and lovely Scandinavian homeware and gifts, and Maxmademedoit - a bright and fun business filled with so much joy.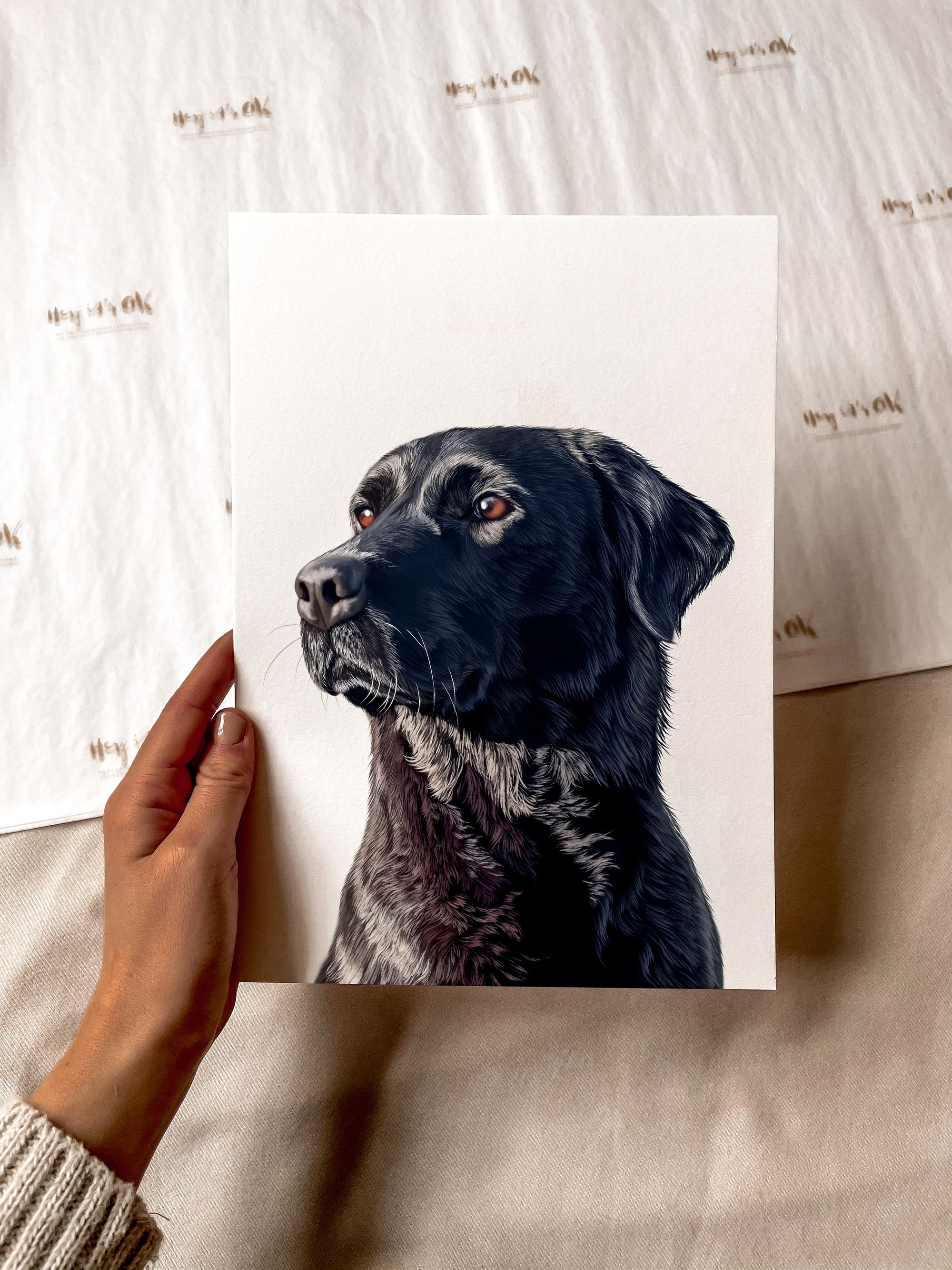 Art is so pure and powerful that it pulls at heartstrings and starts conversations. Everyone has a favorite art piece that they can relate to or have a special bond with. For artist Olivia, one of her fave portraits that she created was of two greyhounds, a piece she wasn't too confident about until she received the most wonderful comments and compliments on it. Seeing her art through her audience's eyes made her appreciate and love what she does more.
With a new set of eyes and a boosted creative confidence, the visionary shares this to all the art enthusiasts finding their way in the creative world, "it's very easy to compare yourself to others who are doing the same thing, but it's key to remember it is not a race."
So the next time you find yourself stuck at a crossroads, facing a cul-de-sac or needing to do a quick u-turn, remember that it's okay. Don't follow other's paths, be inspired by them instead, grow along the way, and like Oliva,  find your own pawsome story.
---
Find more of Hey It's OK here:
Website: www.heyitsokportraits.co.uk‌
‌Instagram: @_heyitsok
Like this story? Tell us yours! Share your brand story and love for your custom packaging and get a chance to be featured on the wrap! If you're a noissue customer and are interested, you can join the Eco-Packaging Alliance by clicking here and answering a few questions here.
Questions? Email us at ecoalliance@noissue.co.