@dora_cuenca
Now through October 15th is National Hispanic Heritage Month! This time calls for celebrating the Latinx and Hispanic American community's diverse cultures, achievements, and contributions.

Curious as to how this annual celebration got started and what it means? Here's everything you need to know about National Hispanic Heritage Month and what you can do to celebrate the Latinx and Hispanic-owned small businesses.
How did National Hispanic Heritage Month start?

Let's go back to the roots of this celebratory time! Beginning in 1968, President Lyndon Johnson introduced the observation of a "Hispanic Heritage Week" in his Proclamation 3869, calling for a time of united gratitude and reflection on the heritage of Hispanic and Latinx-Americans. This singular week to recognize these citizens across the nation later became a month-long event during President Ronald Regan's term in 1988. Now, the traditional title of this month goes beyond a singular identity as millions of Hispanic, Latinx, and Latino-identifying individuals make up these diverse communities.

It's essential to recognize the inclusion of these communities during National Hispanic Heritage Month to educate others on multiculturalism further and continue to encourage progress. This month is a wonderful opportunity to learn more about the histories of these communities and the creatives, makers, and small businesses representing them.
🎉 Here are some ways you can celebrate National Hispanic Heritage Month

1. Educate yourself on Hispanic and Latinx history

Dig into National Hispanic Heritage Month's history and learn more about Hispanic and Latinx culture from the Smithsonian Learning Lab. Did you know that Latin Jazz is a combination of African-American and Latin rhythms first mixed together in the 1940s? You can find out more about this, among other fun facts, on their website!
2. Donate to Hispanic and Latinx advocacy groups

Donating what you can to Latinx and Hispanic advocacy groups will go a long way in building a stronger community together. Consider donating monthly to your local organizations actively uplifting and representing Hispanic and Latinx voices, and volunteer your time to attend community events and information sessions. Advocacy groups like The Hispanic Institute and United We Dream are great starting points to getting involved.
3. Support Hispanic and Latinx-owned creatives

Shop the creatives behind Latinx and Hispanic-owned small businesses! Browse these beautiful works by some amazing creatives pouring their heritages, hearts, and souls into artistic masterpieces.
Dora Cuenca
Dora Cuenca is a Costa Rican artist based in New Jersey who illustrates and designs chic and contemporary art that represents her love of life. Dora instills her personality into each piece she creates through complementary color combinations and meaningful mantras on modern prints and abstract murals.
Karla Alcazar
Karla Alcazar is an illustrator based in Mexico, creating whimsical wonderments and telling sweet stories through her work. Karla's illustrations often depict cute animals and friends enjoying magical moments together or serve as reminders to take it easy and celebrate the life around you.
Alan Vázquez
Alan Vázquez is gearing up for the Halloween season by switching up the spookiness with friendly and festive designs! Alan is a Mexican illustrator and big dreamer who injects some mirth and marvel into his work. His pieces highlight everything between mythical scenarios and serene moments during the day, accompanied by a magical friend or two.
Melissa Castrillon
Playful prints and patterns and positivity, oh my! Melissa Castrillon, an English-Colombian artist based in the United Kingdom, is never short on curiosity and creativity. Her work is vibrantly saturated with colorful environments and imaginary beings that whisk you away on a fantastical journey. Melissa has authored children's picture books, and her signature art style graces the cover of stories full of possibility and joy.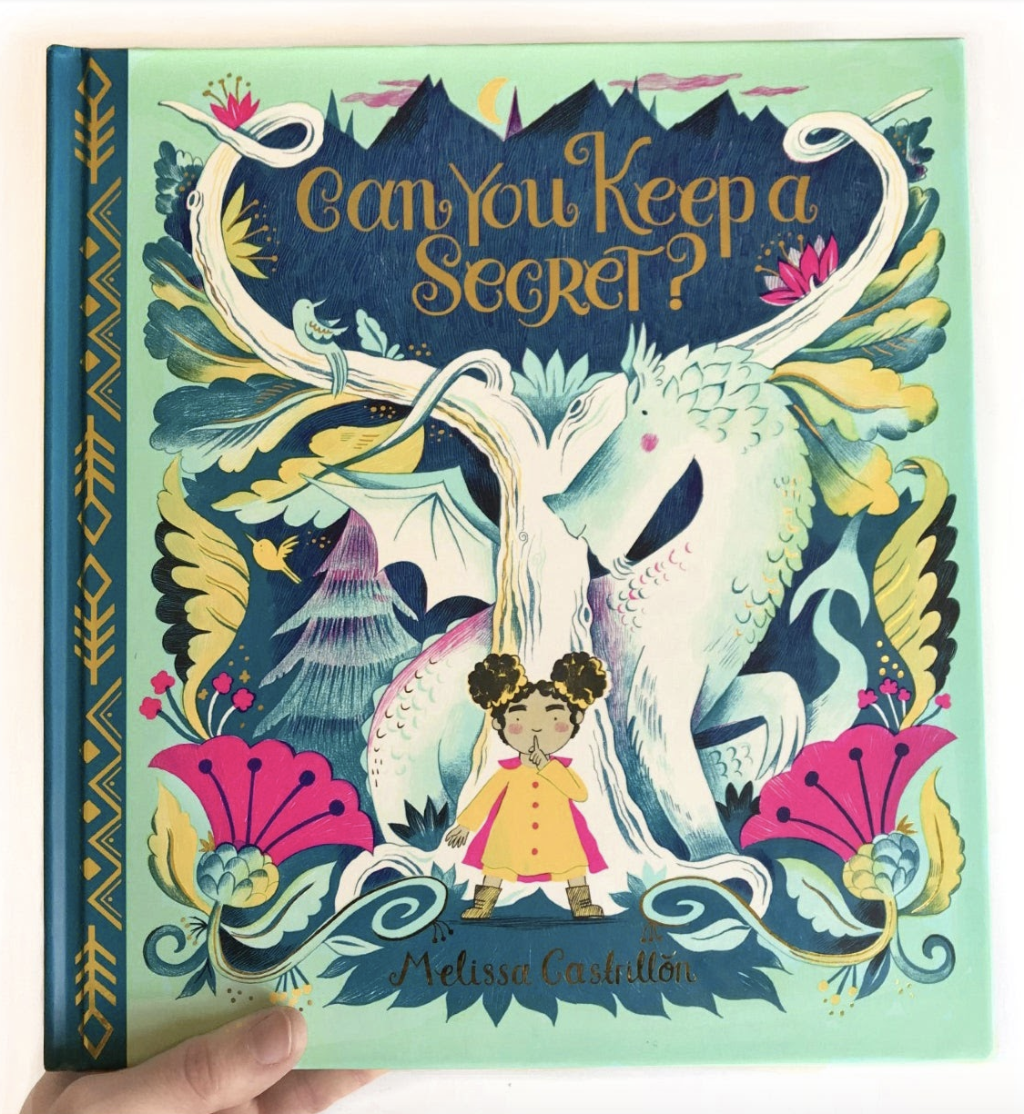 🎁 That's a wrap!

While National Hispanic Heritage Month continues until October 15, let's recognize the legacy of Hispanic and Latinx experiences and celebrate creatives and communities year-round. Be sure to check out the creatives and their work to support further, and get even more inspired by all the artful packaging designs from our global Creative Community!