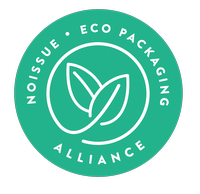 A lot of BIPOC children think, "I wish I had someone who looked like me" in the cartoons they watch. Growing up with super cool and inspirational role models in the form of superheroes or quirky characters matters a lot to kids, especially if these personas looked like them. US-based Latina artist Claudia Ramos created the Latinx stationery brand Hola Mijas Bonitas featuring five female characters celebrating the beauty of diversity.
As a fan of Hello Kitty, Pusheen, and everything cute, Claudia noticed a lack of diversity among these pop culture symbols. The artist created Amber, Claudia, Lizbeth, Mily, and Rosa as five friends with different skin tones and hair types to represent the diversity of the Latinx community. Through her stickers, notepads, sticky notes, washi tapes, and more, young girls (heck, and even grown women) get to take characters that look like them to school, work, or for arts and crafts.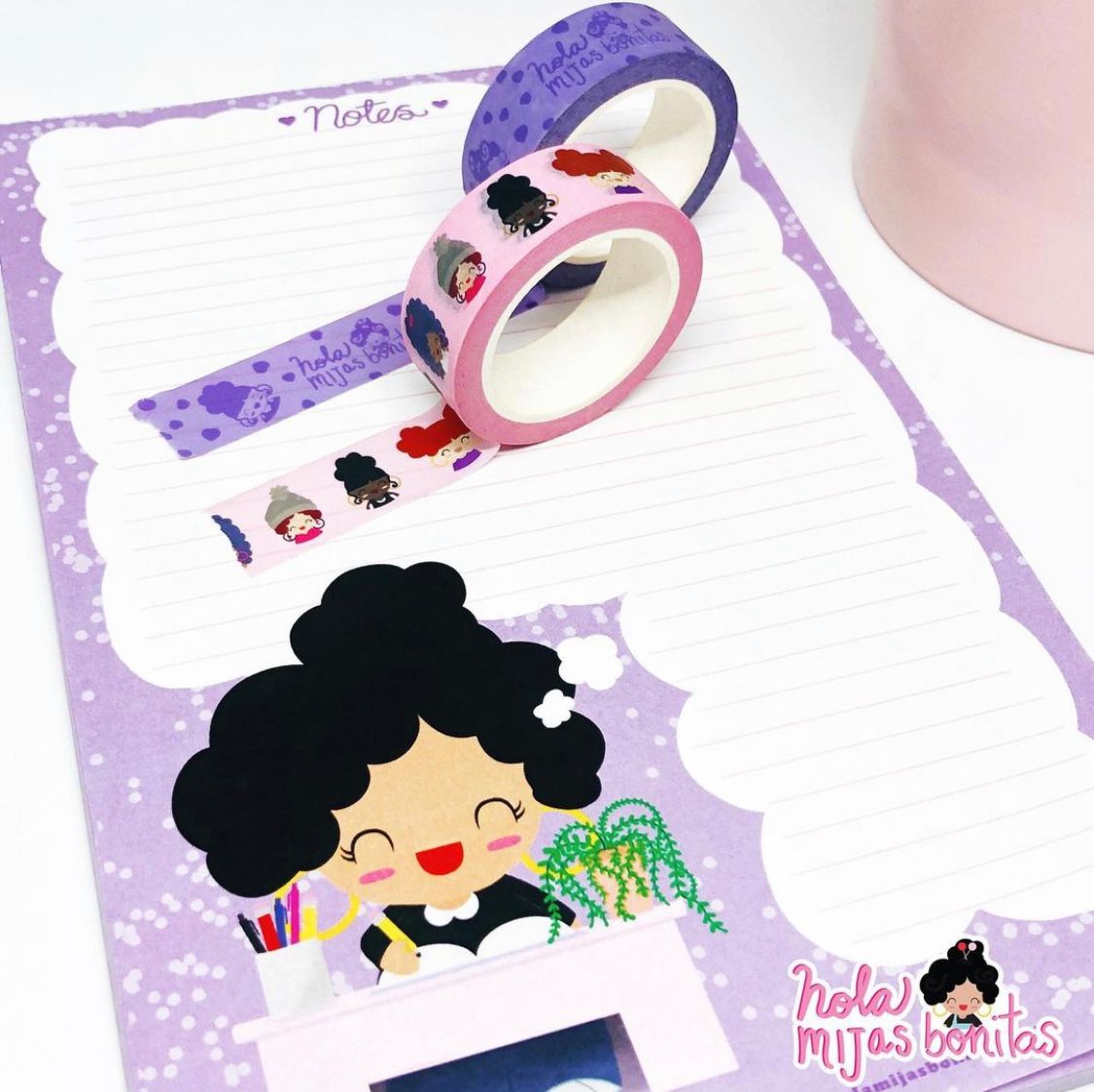 "I decided to create one character that looks like me that's brown skin, curly hair, and show the beauty of my neighborhood. Once I created my character, I developed four more which then I showed that's there are different skin tones colors for the Latinx community. People have really opened their arms to them saying they wished they had a brand like Hola Mijas Bonitas when they were kids. I want adults, children to see themselves in these cute characters."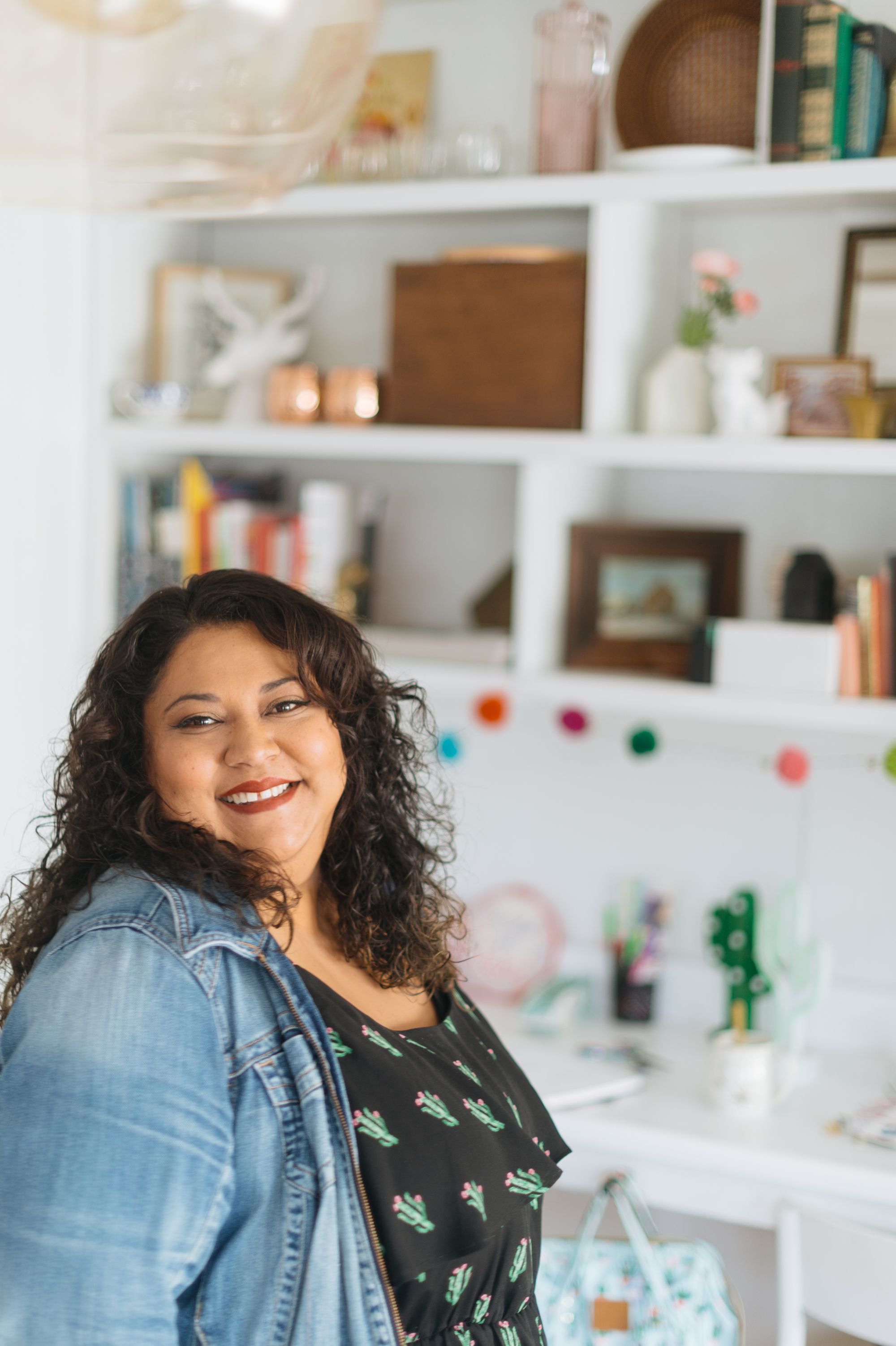 As a first generation Latina, Claudia decided to create characters with unique stories in her brand. Her mission is to spread the beauty of diversity, celebrate self-love, and to spread the message that it's OK to be different. Since she also wants to show that small businesses like hers can create a positive impact to the community by being creative and giving back, she opted to source high quality and eco-friendly packing materials from noissue.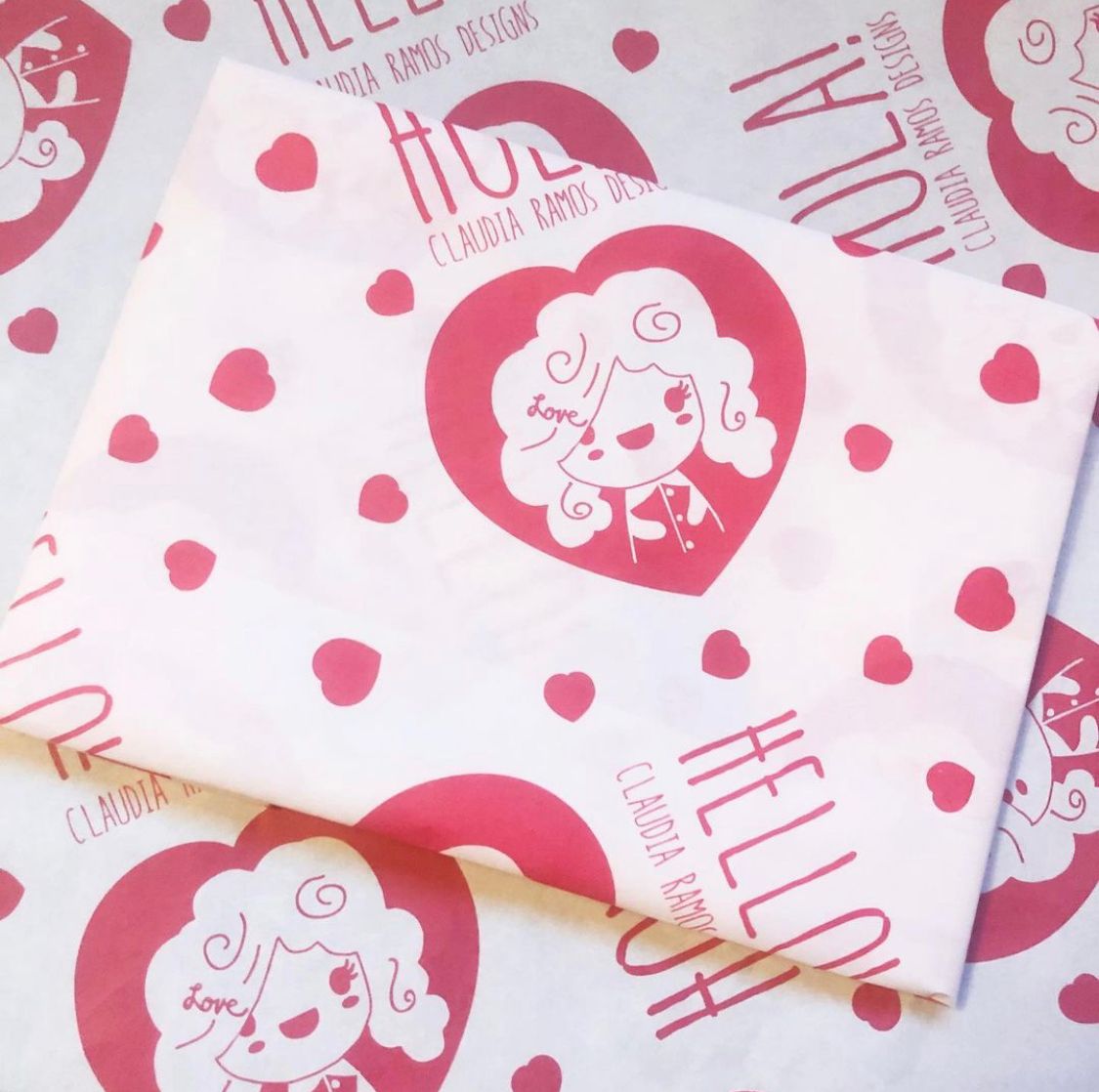 Hola Mijas Bonitas uses custom-made thank you cards, tissue paper, and stamp to personalize their packages. Claudia put a lot of heart into her brand and she wanted her customers to see that the moment they receive her products. She says that a lot of her customers loved her packaging and that when she told them that it was eco-friendly, they ended up keeping it instead of throwing it away. Sustainability means so much to the Latina artist that she started doing stream shows to promote her eco-friendly packaging, too.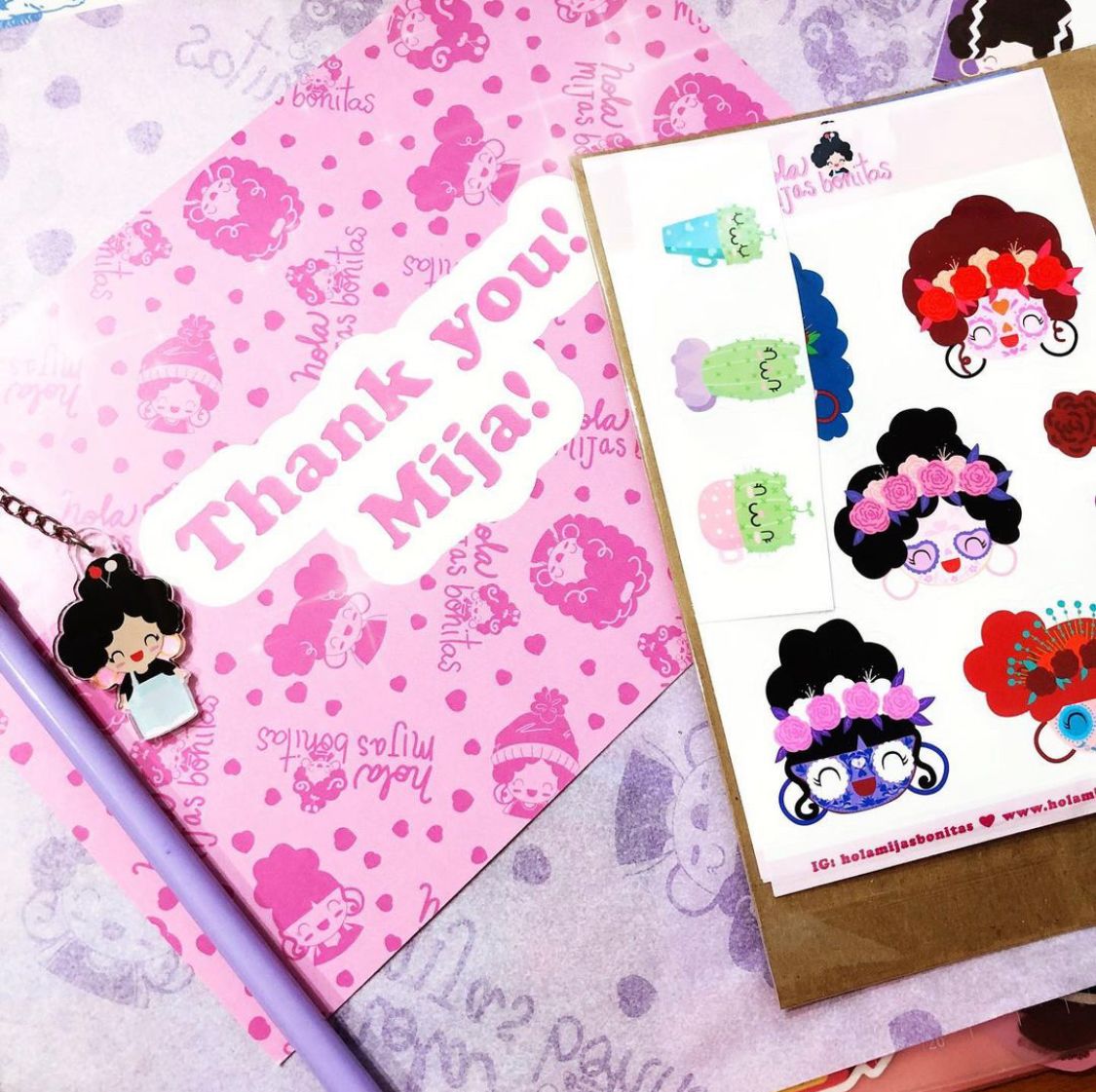 Aside from her effort to show Latinx representation in her art, she shared that a challenge she faced in running her business was that she didn't have a mentor to show her the ropes so she took a leap of faith and looked for other women business owners. She pushed her brand out there through collaborating with other brands and maximizing social media. While she wants to put out a lot of cute stationery items, money is limited so she's still working with what she has for now.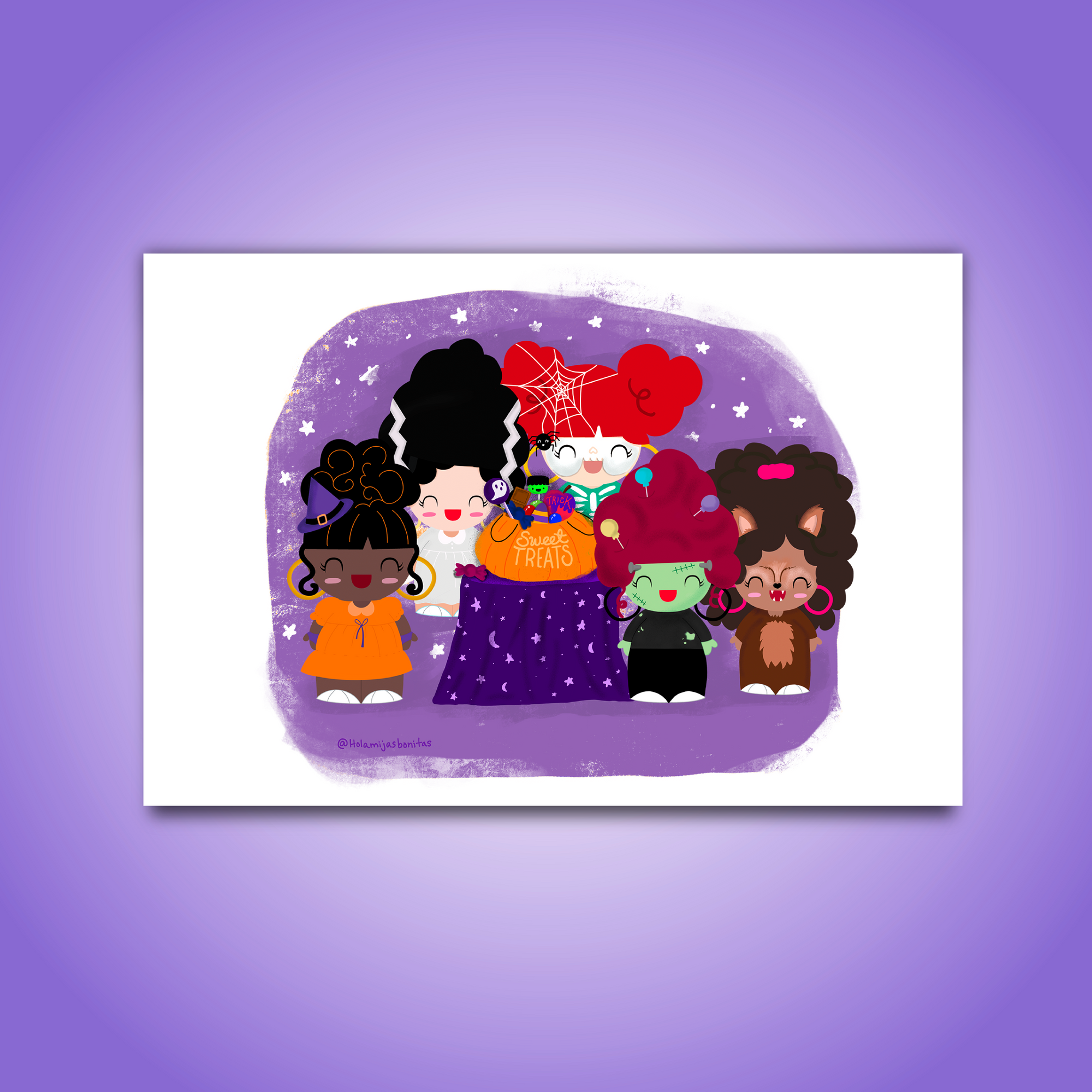 Her advice for other business owners is to be yourself and do something you love and what represents you.
"Be sure what you are doing is unique, and do something that nobody is doing. Just start drawing and you will find your audience."
---
‌Find more of Hola Mijas Bonitas here:‌‌
‌‌Website: www.holamijasbonitas.shop
Instagram: @holamijasbonitas
Like this story? Tell us yours! Share your brand story and love for your custom packaging and get a chance to be featured on the wrap! If you're a noissue customer and are interested, you can join the Eco-Packaging Alliance by clicking here and answering a few questions here.
Questions? Email us at ecoalliance@noissue.co.