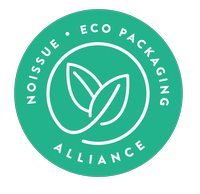 Remember the saying, "When a door closes, another opens"? It might not have made sense the first time you heard it. But for people who've had failed opportunities or lost chances, the saying becomes an optimistic and encouraging tap on the shoulder, especially to those seeking that open door.
Elizabeth Sánchez, a Spanish American Jewelry Artist based in Pittsburgh, Pennsylvania, found her "door" flung open after being laid off from her web design job. Elizabeth is a craftswoman with a background in graphic design and an interest and talent for metalsmithing. She founded Horsethief in 2015, after deciding she was tired of the stress that came with agency life.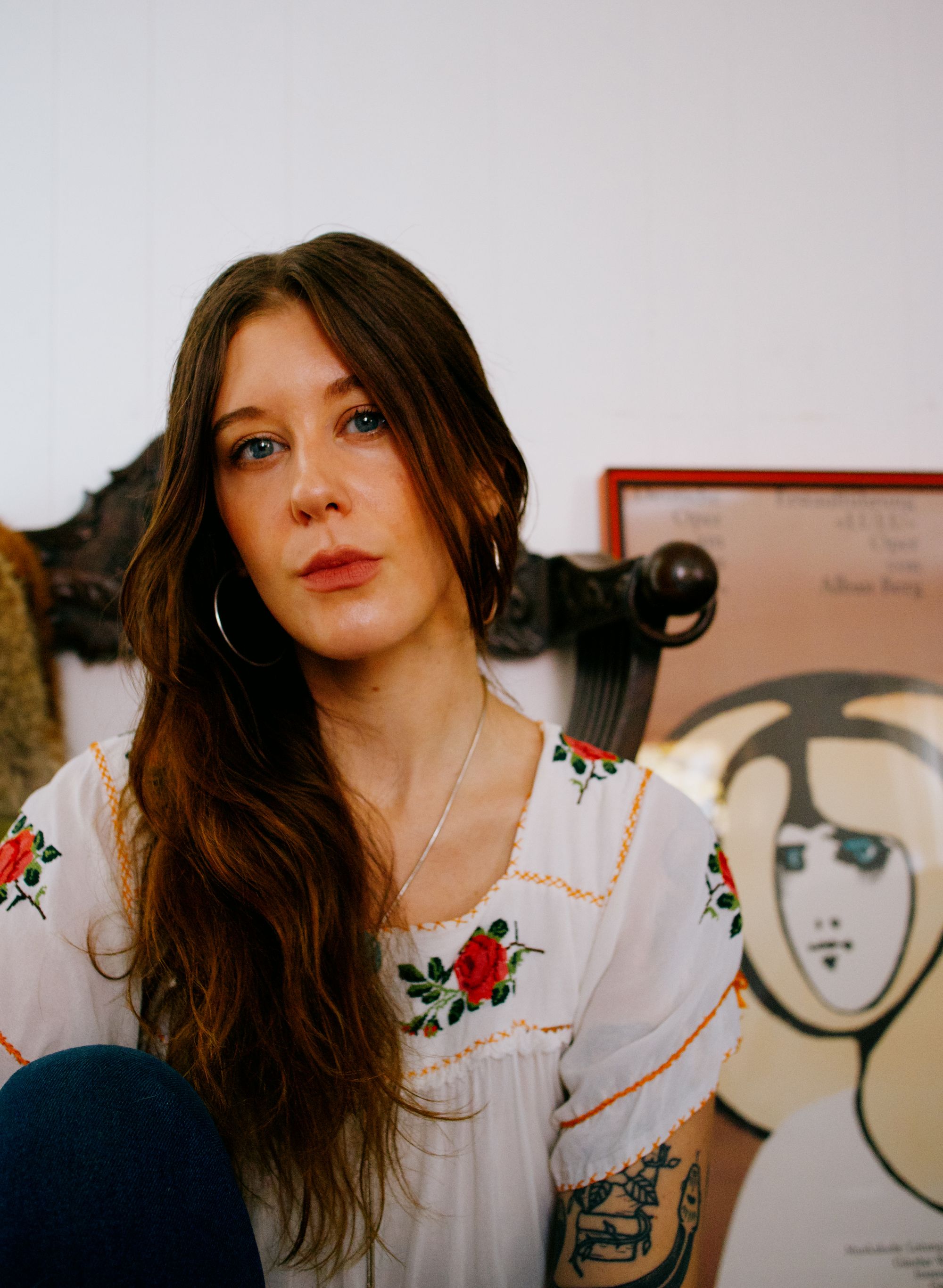 The Horsethief artist's vision is to create pieces using silver and stone that tell stories and create conversations that anybody can wear. She makes one of a kind, made to order, and custom work, which ranges from memorial jewelry to ceremonial jewelry, to everyday wear.
"Regardless of the reason someone owns my jewelry, it is important to me that those who wear my pieces feel more themselves in them."
Using her severance pay to start her brand, which is by the way a pseudonym for Elizabeth Sánchez, she turned her living room into a studio and worked plenty of odd jobs too keep herself afloat while she built her brand presence.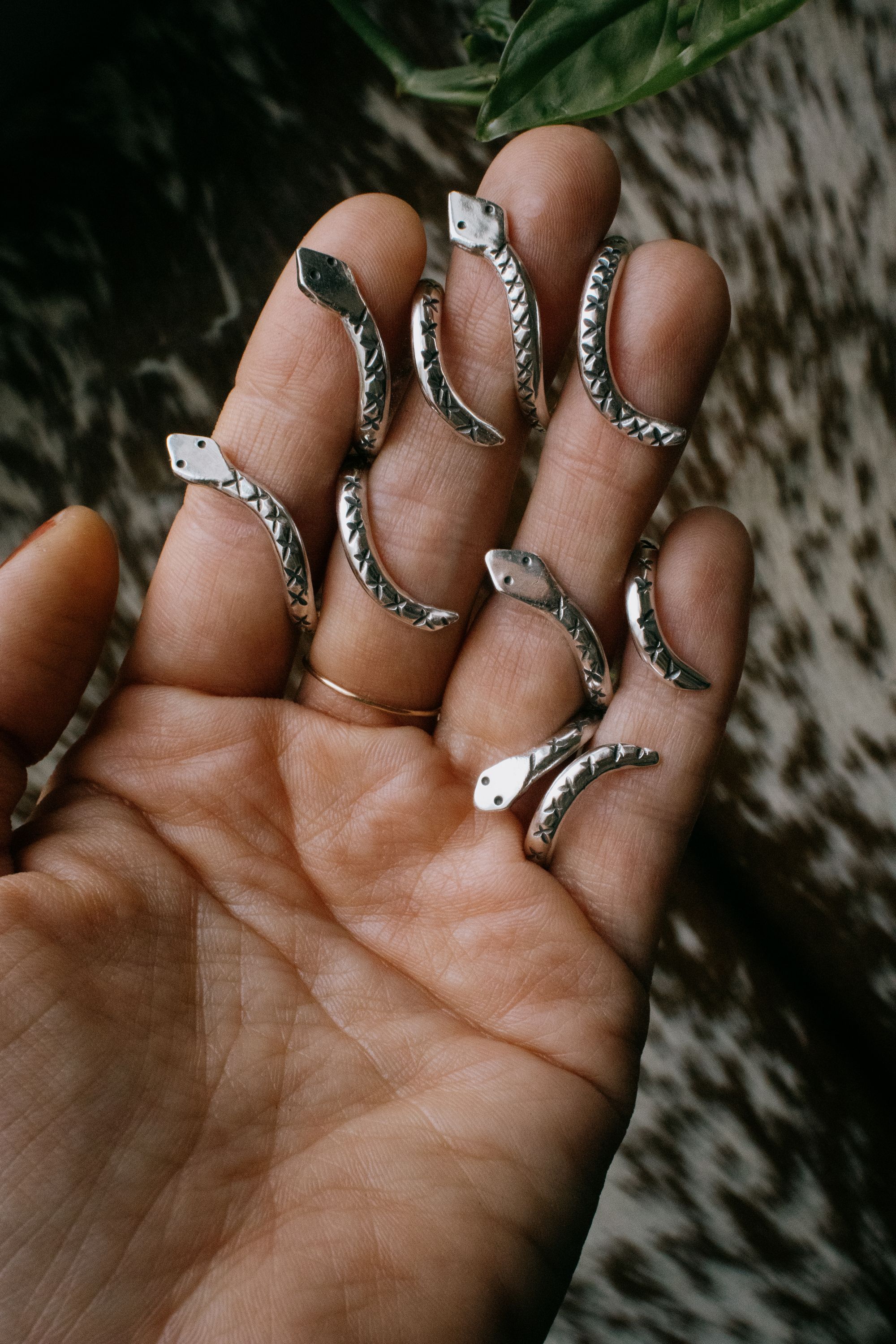 Being the only person doing everything, it was a big challenge for the metalsmith to run her business alone. It can be easy for her to want to be productive all the time and get burned out without her realizing it's happening. So she learned to cope by keeping boundaries around her off-time and work time, managing her mental health, and constantly reminding herself to relax.
For those who plan to start a business, whether online or offline, the artist advices to not get hung up on where you are in your businesses' growth vs others you look up to: "Just keep showing up. Your people will find you, support you, and love what you do."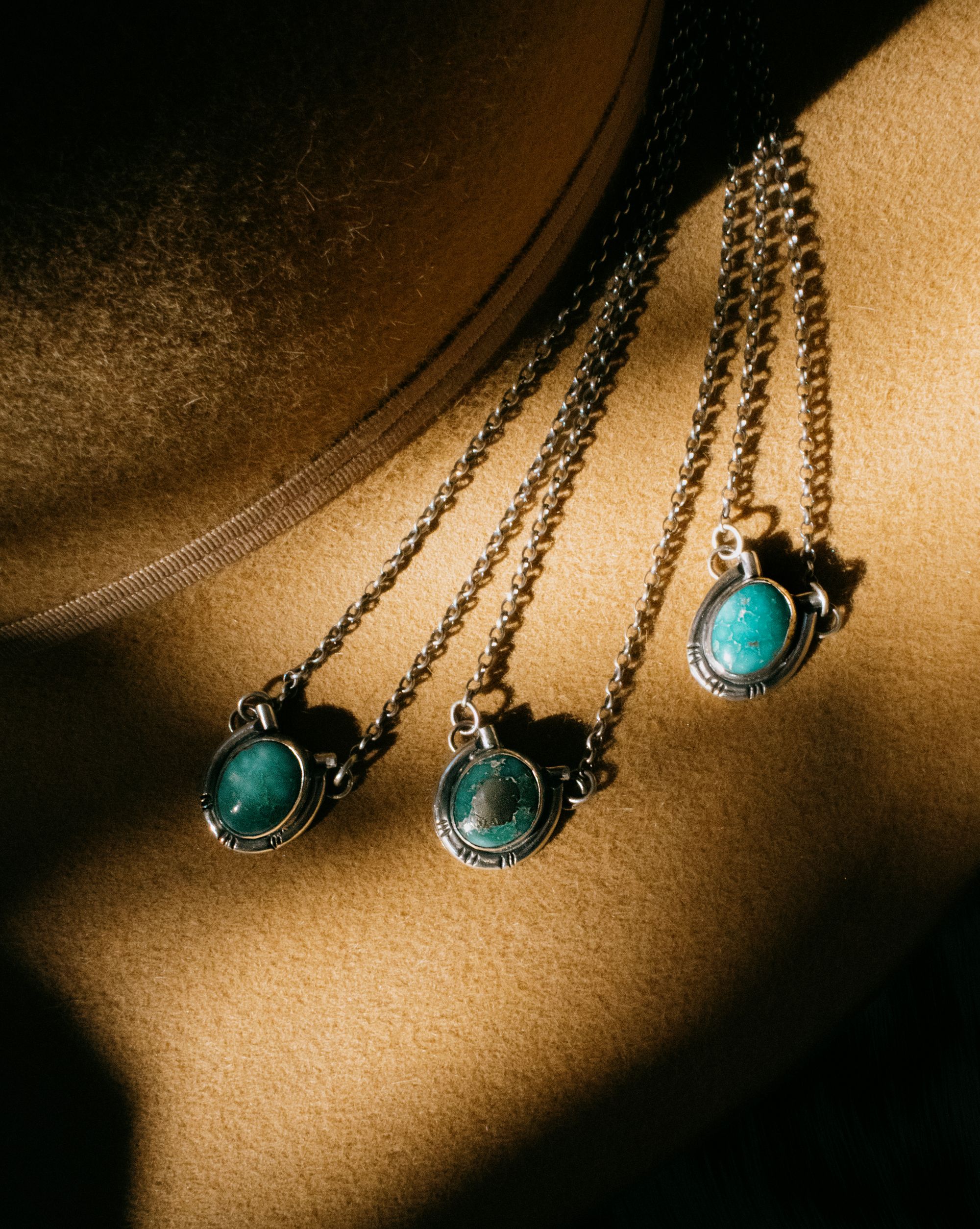 Elizabeth's work is inspired by folklore, magic, and the natural world. She's particularly drawn to creating pieces with an intention of protection or good luck. The uniqueness of her products definitely makes her stand out above the rest. She likes using recurring themes of moons, snakes, and nature. Her favorite piece at the moment is her Serpent Reliquary ring – a little, hand-formed snake framed with 14k gold. The snake is slightly domed to give the piece more dimension. A simple design that she loves as there are lots of wonderful symbolism in snakes.

Elizabeth also uses ethically mined and/or recycled metal to create her beautiful pieces as sustainability is very important to the artist. She incorporates it into her business practices because of the materials she uses and also the amount of packaging that she needs to use for sending out orders.
"I always like to leave something better than when I arrived and using sustainable methods/packaging is a great way for me to practice this."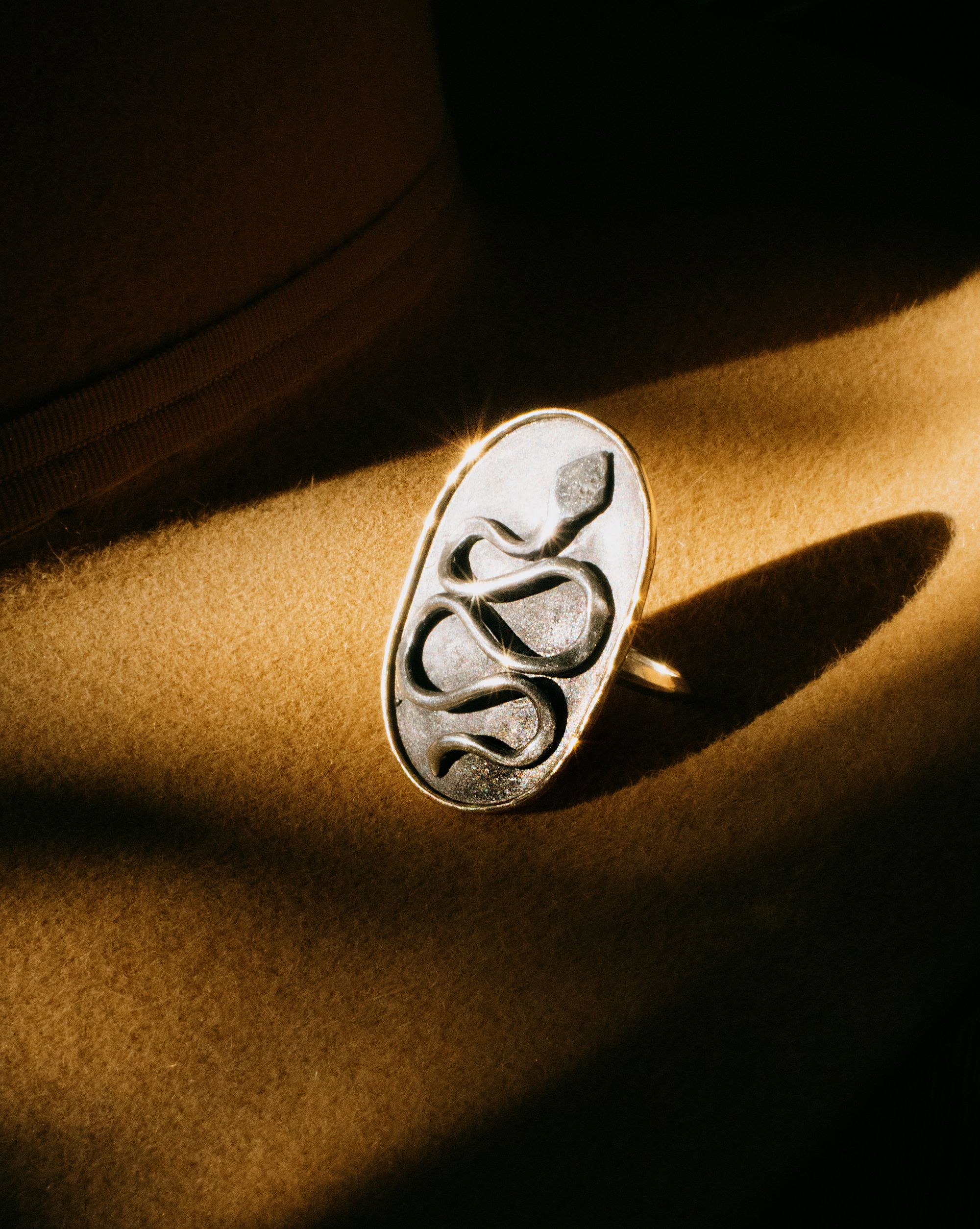 Elizabeth uses the least harmful chemicals possible in jewelry making. She also supports other small businesses to source her materials where she can. And since Elizabeth is fond of telling stories in her work, she extended storytelling into all aspects of her brand – including packaging! She uses noissue for her custom, on-brand packaging that doesn't harm the environment.
"I love how good noissue makes Horsethief look! [...] I love that everything I use is recyclable or biodegradable. I have a bronze designation from Sustainable Pittsburgh and I'm looking forward to improving on that."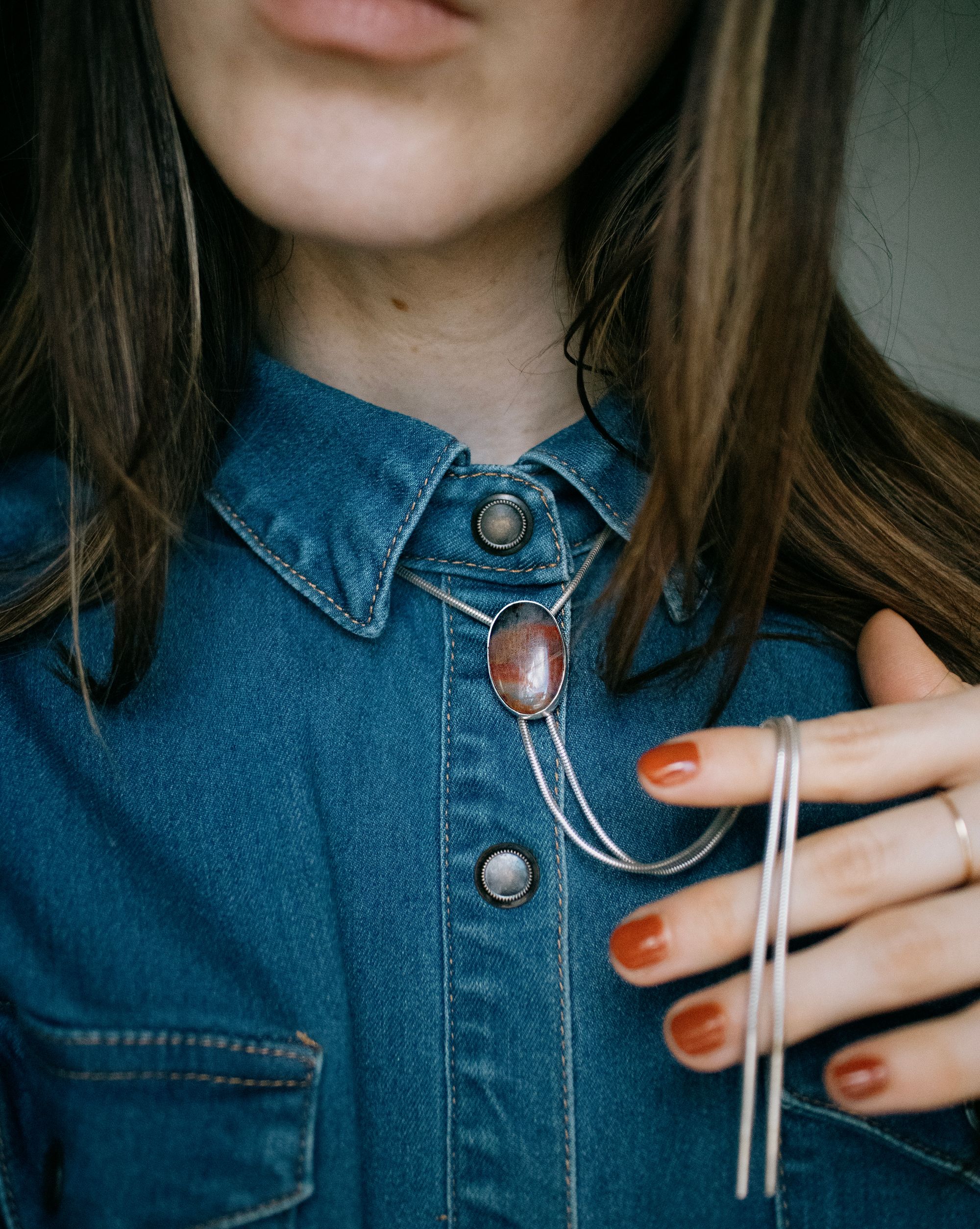 It's difficult not to take notice of the artist. Elizabeth's products are simple but eye-catching and made extra special with stories behind each piece, plus they're sustainable and made meticulously by talented hands.
A door might've closed on our Horsethief artist, but the one that opened for her was clearly bigger and better.
---
Find more of The Horsethief here:‌‌
Website: the-horsethief.com
Instagram: @the.horsethief
Like this story? Tell us yours! Share your brand story and love for your custom packaging and get a chance to be featured on the wrap! If you're a noissue customer and are interested, you can join the Eco-Alliance by clicking here and answering a few questions here.
Questions? Email us at ecoalliance@noissue.co.