Let's be real – breastfeeding isn't always the most glamorous activity, most especially for new mothers! Motherhood and child-rearing can often come with a whirlwind of emotions and new lessons to learn, that it can often leave women feeling overwhelmed  and lackluster.
But this is precisely why Magda Lasota Morales arrived on the fashion scene with a mission: to empower moms to feel their best while breastfeeding and/or pumping, and to bring chic and style back into maternity clothing – and thus, MLM Brand was born.
Based in Los Angeles, USA, Magda is a mother herself of two young boys – which is why she understands this particular feeling only all too well. It was in June 2019 when she first launched her brand, slowly building it from the ground up, inspired by her two children, as well as her own experience as a working mom who had to pump – but just couldn't give up wearing dresses!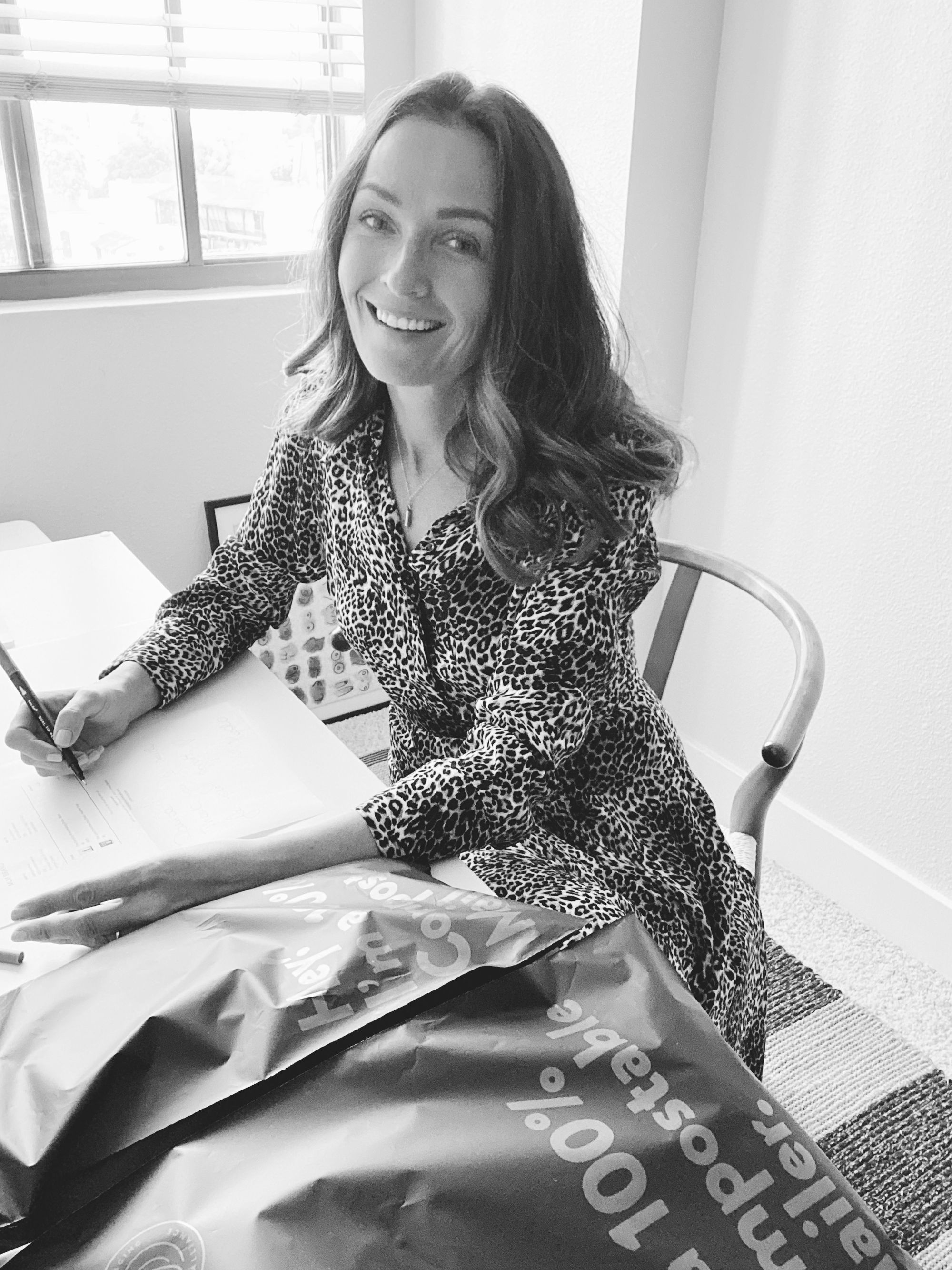 And as a mother, Magda has also recognized that conversations around motherhood itself are definitely shifting, and more and more nuances are being discussed about the very experience of child-rearing in wider society. In particular, she highlights the fourth trimester – which are the months that follow the birth of a child – as one of the most vulnerable periods of motherhood.  Traditionally, much of the focus in conversations about pregnancy have focused primarily on its physical aspect, and in taking care of the baby, but mothers need just as much support, too! There are the inevitable postpartum adjustments – both emotional and physical – not to mention the many changes in her body. Citing her own experience, Magda shares that after her own son was born, she noticed that most of her clothes no longer fit or felt right; and she had no guidance from anyone in preparing for these subtle but relevant changes that came with childbirth.
But it was through these specific experiences that her vision for her brand became clearer than ever: there was a gap in the market as well as a solid customer base – and thus the MLM Brand was born.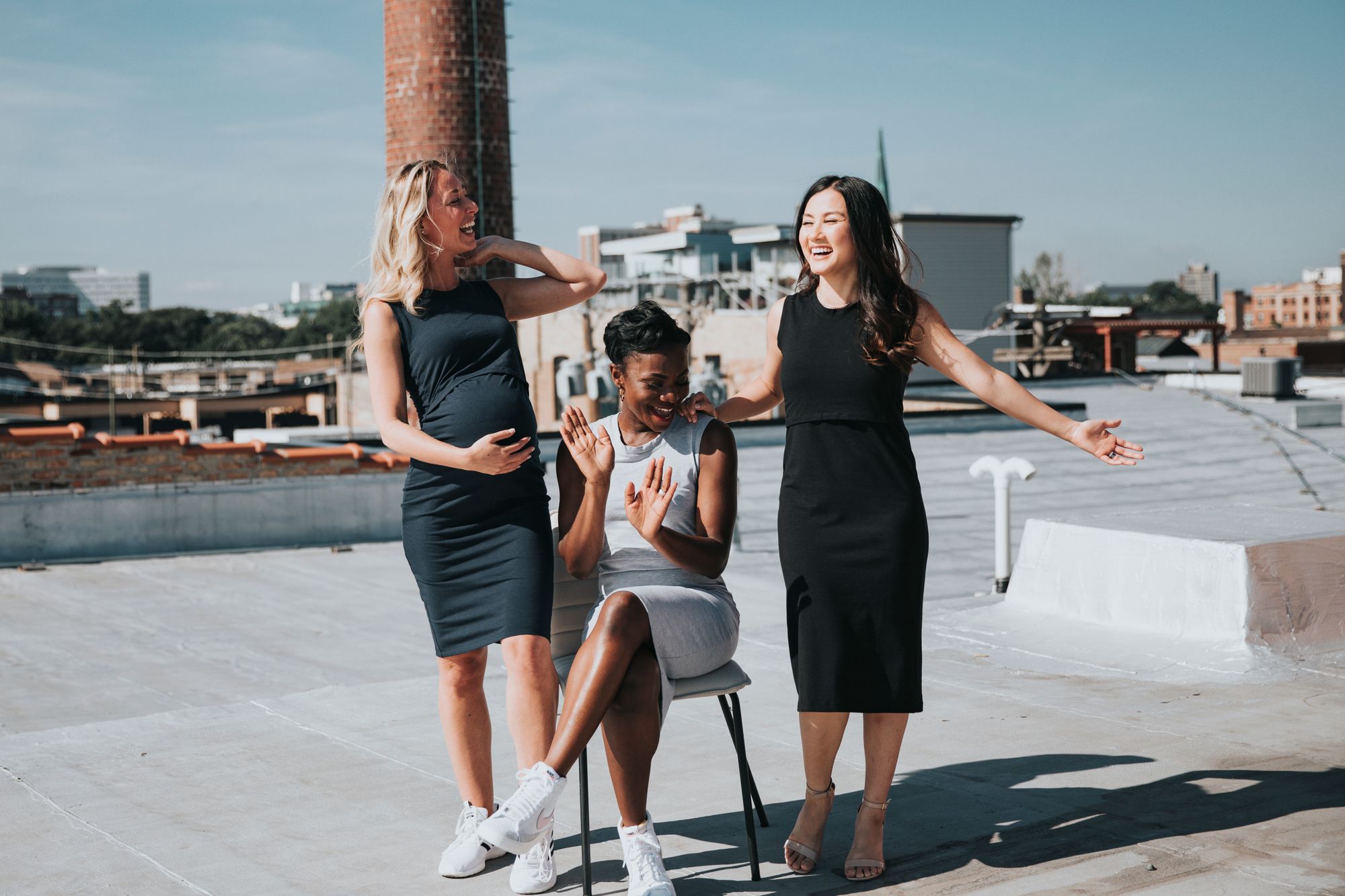 Initially, she focused on creating elevated basics that could be worn both during pregnancy, and then transitional seamlessly into the postpartum period. It was through these pieces that Magda aimed to empower women through these complex chapters in their lives – by designing garments that were reliable, high-quality, functional, stylish, and versatile – all of which are made in an ethical and sustainable way.
But of course, with the unique, forward-thinking brand that it is, starting and running an apparel business from the ground is just as tricky as raising any child. For Magda, the biggest challenges in her journey so far were finding the right team in the fashion industry, as well as managing cash flows – as well as overcoming her own self-doubt. There are still times where worrying about finances and the like have kept her up at night, and yet it all eventually works out in the end, something an open mind and grateful heart has definitely helped with!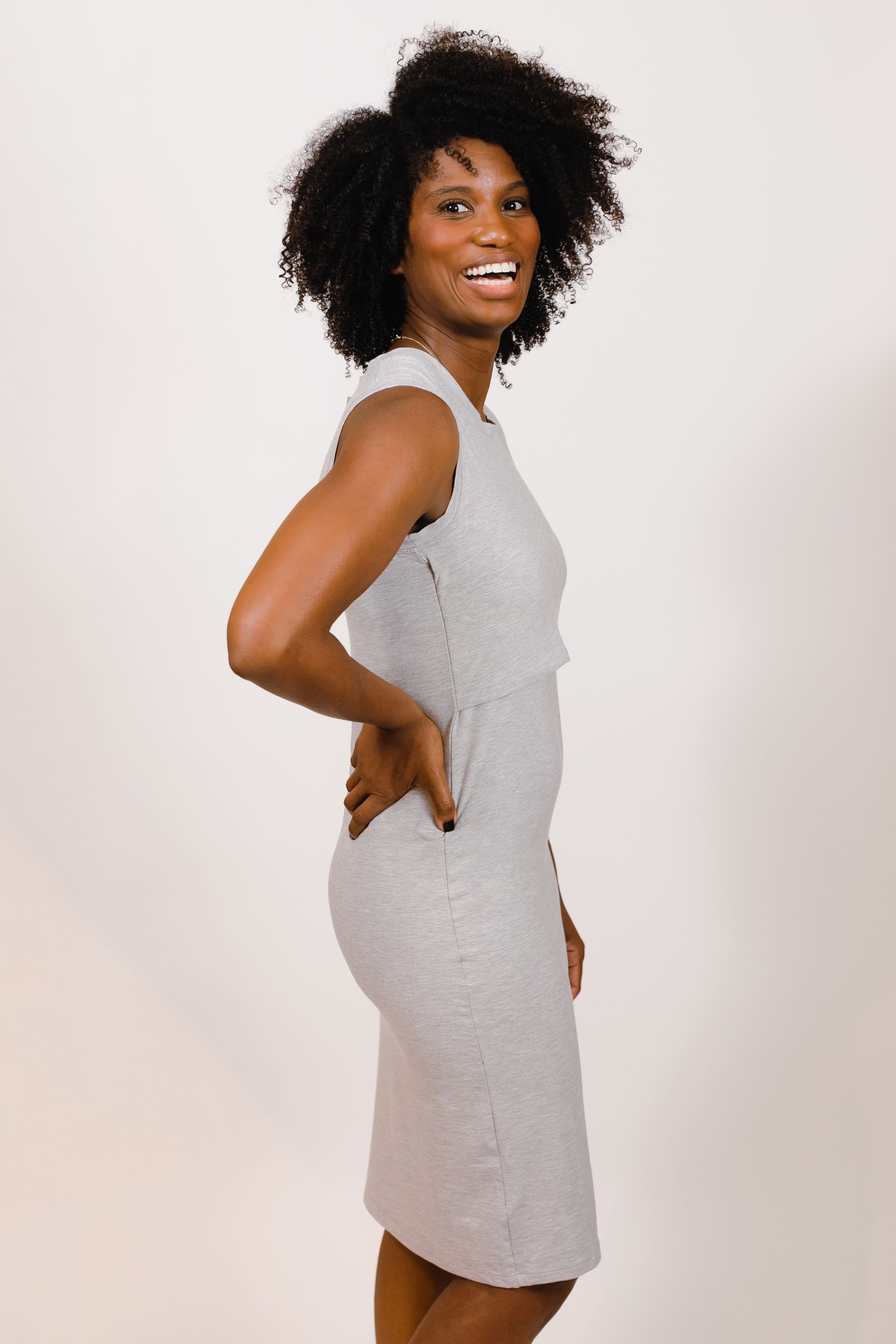 "As an early stage founder of a boot-strapped apparel business, I would say my biggest challenges so far were finding the right team in the fashion industry, managing cash flows, and overcoming self doubt. There are still nights where I lay awake worrying about the finances, but typically it all works out in the end. Keeping an open mind and a grateful heart always helps!"
And to those who similarly have plans of starting their own labels one day, her advice is simple: to keep at it, and do something – anything – every single day.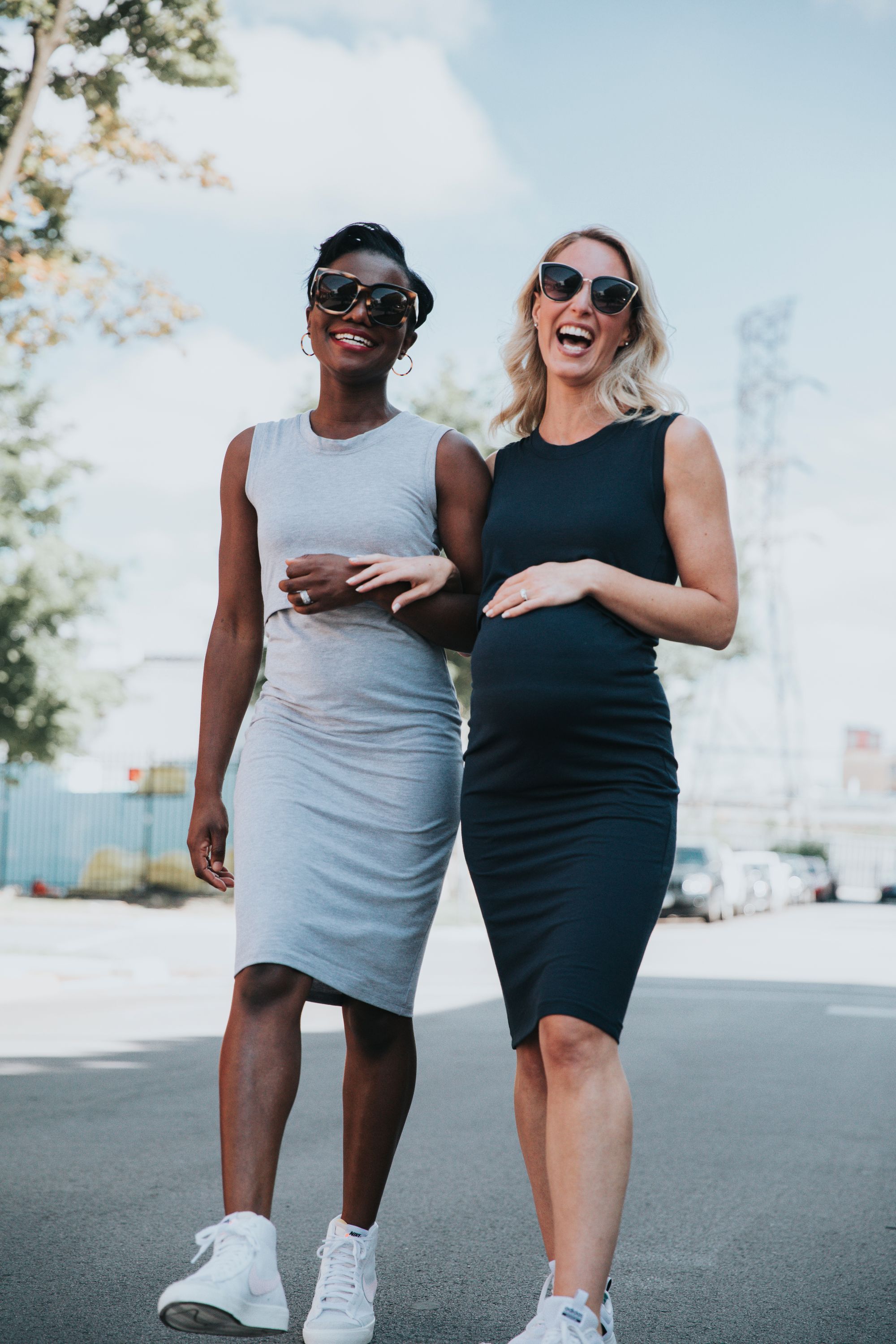 "Do your research, ask questions and go for it. Keep at it. Every day do something, however small, to move your brand forward. Showing up consistently even on days when you don't feel like it is key to growth."
It's no secret that MLM Brand is definitely in a league of its own in the fashion industry, but what truly makes it a standout is the attention to detail that Magda puts into each one of her garments. Take the Little Breastfeeding Dress, for example, her own spin on the classic "LBD", which comes with discreet breastfeeding and pumping access that are ideal for postpartum care. But it doesn't sacrifice on style either, with a simple, yet elegant and flattering silhouette that's sure to give any woman an extra boost of confidence, no matter what phase of child-rearing she's in. Moreover, all of MLM Brand's products are thoughtfully designed and then thoroughly tested by who other than her fellow mothers, all before they are released to the wider market. And if that isn't enough, Magda makes sure to use organic sustainable fabrics and manufacture all their garments locally to help support local businesses, and wrap them in compostable and recyclable packaging. Talk about a brand with a powerful impact!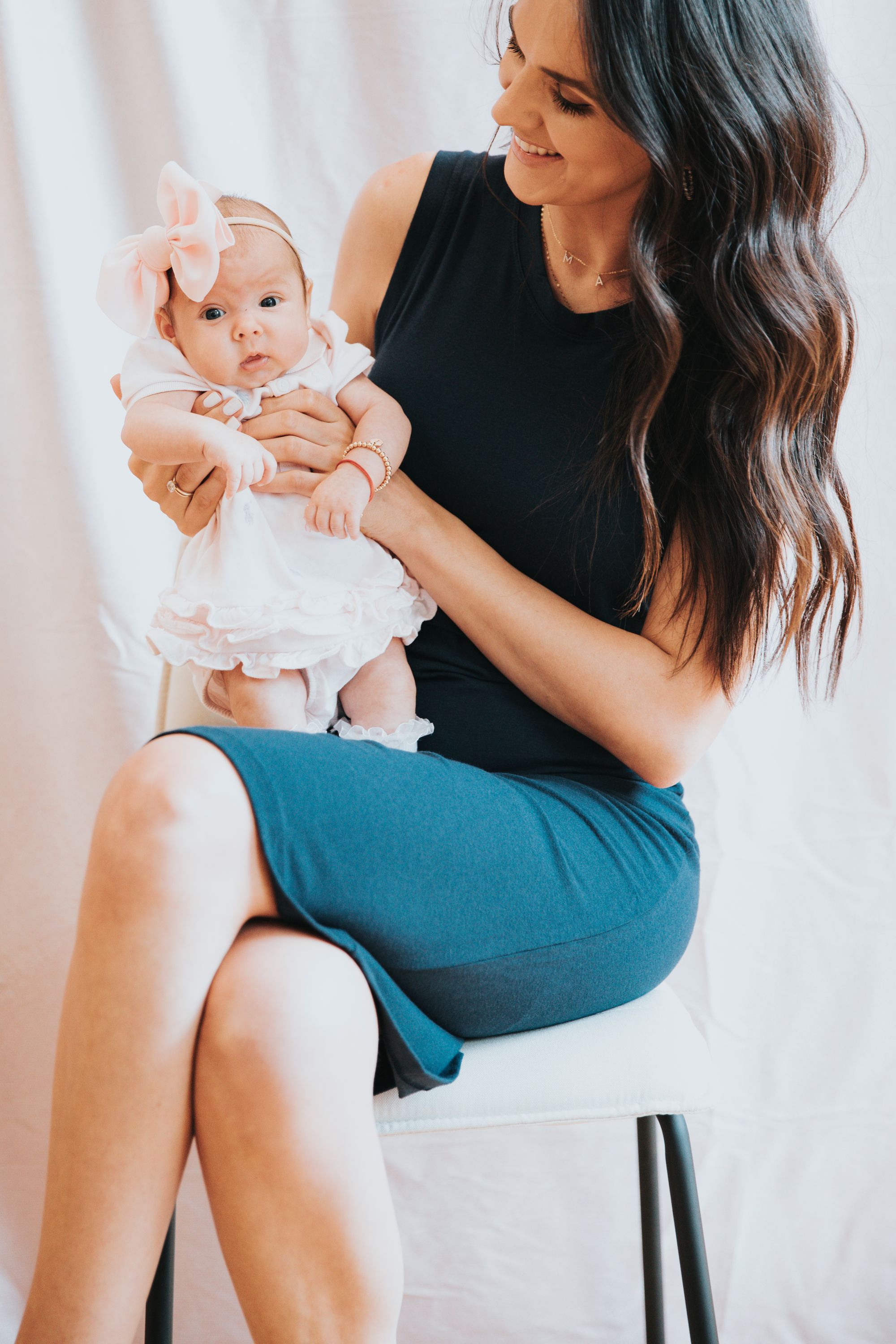 That being said, sustainability is definitely built into the very core of the MLM Brand, alongside its dedication to helping women around the globe. In fact, they make sure to integrate environmental, economic, and social issues into their everyday business operations, which they practice by producing their dresses locally and in small batches, as well as ensuring that all the women who make their pieces work in fair and equitable conditions. As for their fabric, they opt for eco-friendly materials such as organic cotton, TENCEL, Lyocell, hemp, and gauze. And of course, the final stage that wraps up the whole process is by ensuring that they also use sustainable packaging materials to wrap their wonderful dresses, which they've done through the use of noissue Compostable Mailers!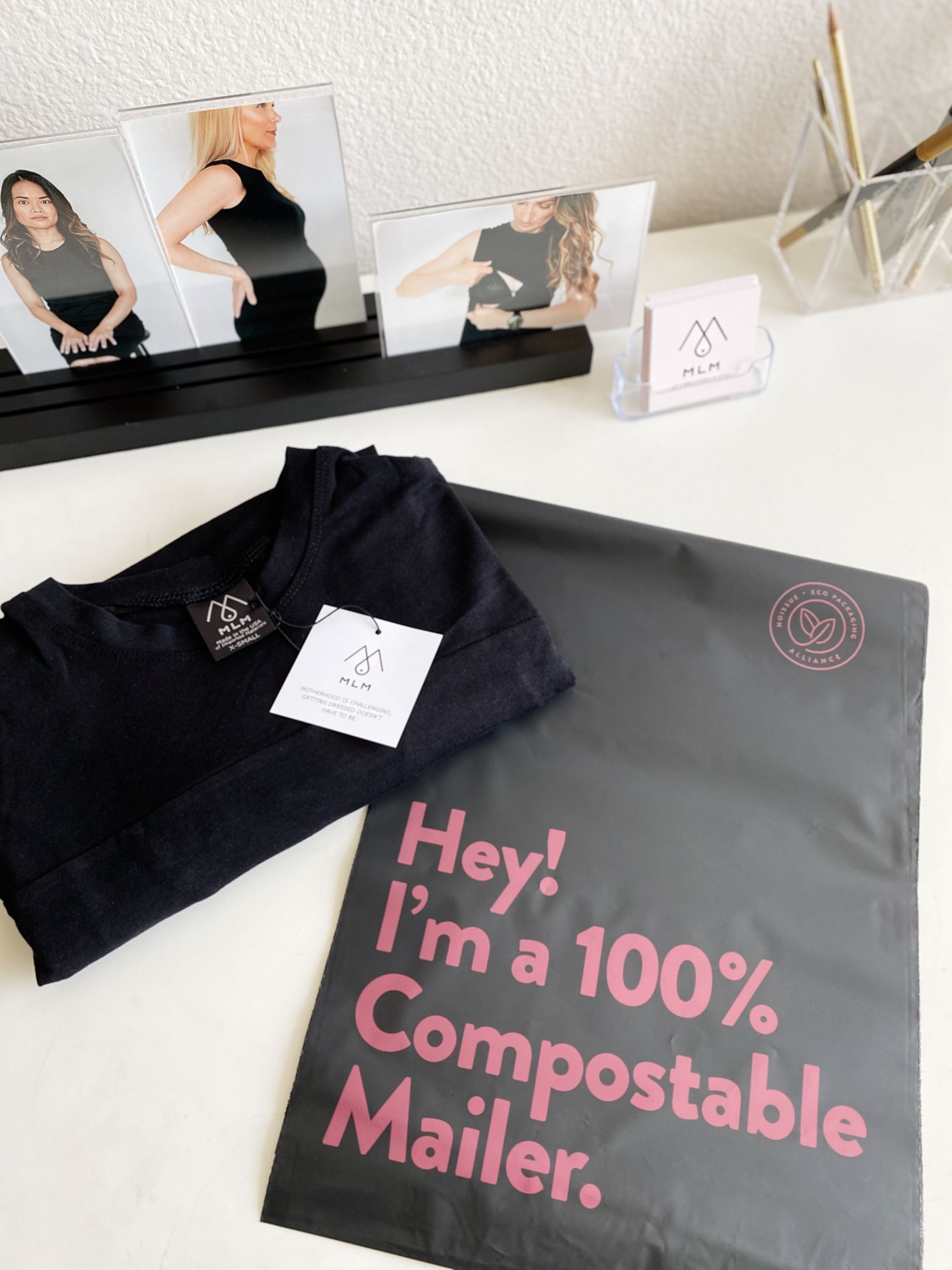 And with her passion and instincts towards doing good for her community, going with noissue packaging was definitely an easy decision.
"I'm passionate about sustainability and I think we all have a responsibility to lower our environmental footprint. As a brand I'm committed to doing my part in my little corner of the world. When I discovered the compostable packaging option at noissue I knew instantly I wanted it for my brand. Coincidently, the black and pink colors of the compostable mailer fit our branding well so it was an easy decision!"
It's definitely no secret – there's absolutely nothing a mother isn't capable of! And with MLM Brand's steadfast mission and the constant efforts Magda makes every single day, this modern heroine is definitely someone worth cheering for!
Fun fact: if the MLM Brand were an outfit, it would be the "LBD" paired with a black low block heal and a sharp blazer. "Versatile, stylish, and perfect for multitasking moms!"
---
Find more of MLM Brand here:‌‌
Website: mlmbrand.com
Instagram: @mlmbrand_
Like this story? Tell us yours! Share your brand story and love for your custom packaging and get a chance to be featured on the wrap! If you're a noissue customer and are interested, you can join the Eco-Alliance by clicking here and answering a few questions here.
Questions? Email us at ecoalliance@noissue.co.