Custom poly mailers are one of the most versatile packaging solutions you can choose for your business. They're especially good when they're also sustainable! But are they necessary for your brand? And, better yet, how can you be sure you've designed a high-quality custom mailer with so many decision points to get through?
Discover the importance of branding - including how sustainability can positively impact your brand - and how to put your brand's best food forward with a well-designed custom mailer. Let's dive in!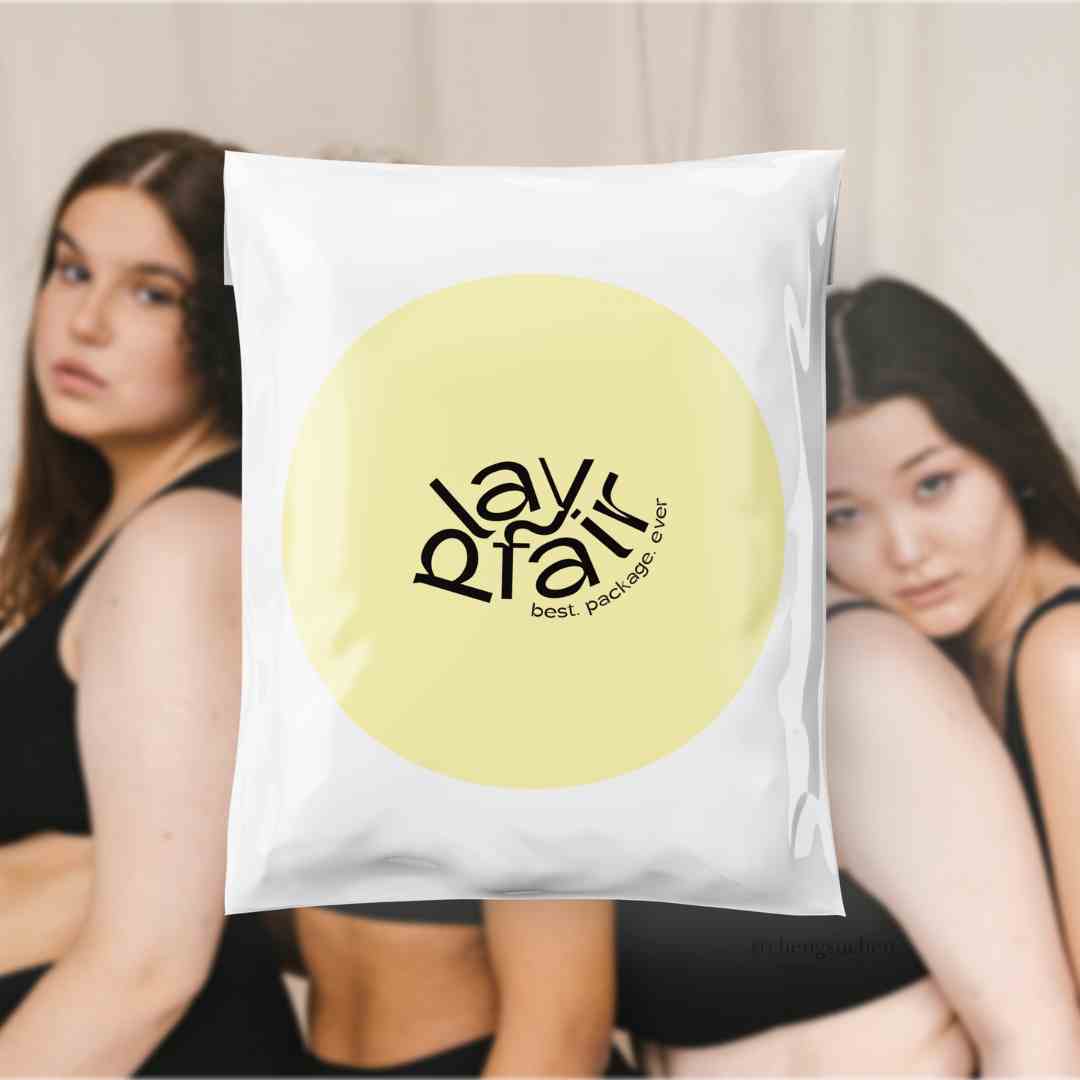 The Importance of Branding
It's well known that, in order to stand out amongst modern competition, it's important that your business' branding is clear and eye-catching. Not only that, it must communicate the aspects of your business that a customer needs to know about through visuals alone. Your vertical and your values come through with your branding, allowing your target audience to pick you out of a crowd of other brands and know that they're trusting the right company.
In a store, your branding is important because it drives customers to pick your product off the shelf instead of the others beside it. However, online, it's a whole different ball game. eCommerce businesses usually only have a single physical touch point with their customers: the moment they receive a package.
Before that moment, your customer will have interacted with your brand via a purely digital medium. Moving through your online sales funnel, they would have browsed your products, selected one, and perhaps even browsed through some of your 'About' pages to learn more about your company before confirming their purchase. At the moment they receive your package, all their expectations of your branding will either be met or fall through. So, how do you make sure what they receive lives up to what they've seen online?
You ensure your packaging material, whatever it may be, proudly bears your branding. This is such an important piece of netting a repeat customer for an eCommerce brand, as it seeds positivity in their memory of their experience with you and encourages them to return. This is part of why custom-printed poly mailers are so effective.
What is the impact of sustainability on branding?
Now more than ever, consumers are being drawn to – and prioritizing – brands that match their values. In a recent IBM study, researchers found that "purpose-driven consumers, who choose products and brands based on how well they align to their values, now represent the largest segment (44%) of consumers". Sustainability was part of these core value subsets, indicating that consumers are driven toward brands taking strides to be more sustainable in their practices.
Using a sustainable custom poly mailer demonstrates that you are one of those brands. Not only does this help connect you with customers who share these values, but it also cements your business in a club with – at least at the moment – limited membership. There are fewer brands to compete with in the sustainable sector, allowing you to drive your brand's uniqueness even further.
Furthermore, our sustainable mailers are designed with intention to include a second adhesive strip. This makes them reusable by the customer, and whomever they send that package to will ultimately be exposed to your brand. That's built-in word-of-mouth marketing!
How to Design the Perfect Custom Poly Mailer
Are you ready to get started on your custom mailer? Make your brand shine and really connect with your customers by following the process below.
Pick Your Mailer
In the noissue line-up, there are many different poly mailer options to choose from. Your choice will differ depending on what your business needs. Let's review some of those options here:
· DTC or Wholesale: At noissue, we offer our custom poly mailers in two potential quantities and styles. Our Direct-to-Consumer (or DTC) option is ideal for smaller businesses who need limited quantities, however these bags will always have a white border around the edges of the print. Our wholesale quantities (10,000 units or above) offer full-bleed printing for more visual impact.
· Material: Choose between plant-based compostable poly mailers or recyclable poly mailers comprised of 100% recycled plastics. All our mailers are designed to be reusable, so it's simply a matter of which material you prefer.
Choose Your Size
The most important thing when considering which size to order is to review your product range and ask yourself what you will need to fit on an average order. It will most likely be useful to include at least two different sizes of your order to accommodate purchases of different sizes.
If you opt for the DTC mailers, you will have your pick of four different size options:
· 153mm x 230mm (6" x 9")
· 230mm x 300mm (9" x 12")
· 300mm x 390mm (12" x 15.5")
· 350mm x 480mm (14" x 19")
However, if you opt for the wholesale option, our team can work with you to customize the size of your mailers outside of these four options.
Brand Your Bag
This is the fun part! Branding your custom poly mailer is all about communicating your brand to your customer in the moments before they open the package. Beyond demonstrating your brand, the package should prime them for a positive experience. Messages addressed to the customer, product highlights, or a repeated motto are all great examples of this.
Include Sustainability Education
Finally, as with all sustainable packaging, it's crucial to drive the message home. You can invest in the best reusable recycled poly mailers in the world, but there is no positive environmental impact if the customer doesn't complete the chain. On top of that, this further emphasizes your brand's commitment to sustainability, thus encouraging uptake of value-driven customers.
A simple way to accomplish this is to include a dynamic QR code on your packaging, which allows the user to close the loop with your brand while learning about how to dispose of the packaging in a sustainable way.
That's a Wrap!
Create your own custom poly mailer today and discover the many ways sustainable packaging can facilitate a deeper connection with your customers. Reach out to the team for help with designing your wholesale order, or quickly and easily place a standard order to elevate your packaging now.