Do your bit to take out the packaging waste in food delivery and hospitality, and take in recycled Custom Takeout Bags! Customizable take-out bags help businesses make a lasting impression by proudly showcasing your branding while also being an environmentally responsible packaging option.
It's no secret that the hospitality and food delivery industry is one that creates a lot of waste. Food and food packaging materials are responsible for nearly half (45%) of all municipal solid waste (the garbage in landfills) in the United States, according to The US Environmental Protection Agency.
Takeout food is a particularly bad offender when it comes to waste. Often, it comes wrapped in aluminium foil or plastic, then packaged into a plastic or styrofoam container and then a single-use plastic carrying bag. Plastic cutlery, napkins and straws are common additions as well. These plastic packaging materials are usually made from petroleum, a non-renewable resource that can take thousands of years to decompose in landfills.
As a business, it's important to show your customers that you care about the waste you're creating and passing on to them when they buy your delicious food and beverage creations.
Rather than burdening them with single-use plastic packaging, it pays to give them sustainable packaging that they'll feel good about disposing of after use.
A Recycled Custom Takeout Bag is a great alternative to single-use plastic bags. Not only are they easily customizable to your branding, but they also help keep used materials in circulation rather than using new materials. This type of circular packaging follows the principles of the circular economy rather than a take-make-dispose model.
It's also incredibly easy to communicate a Custom Takeout Bag's end-of-life disposal to your customers. Paper bags are curbside recyclable, so they can be disposed of correctly from the comfort of home.
Takeout, Without the Waste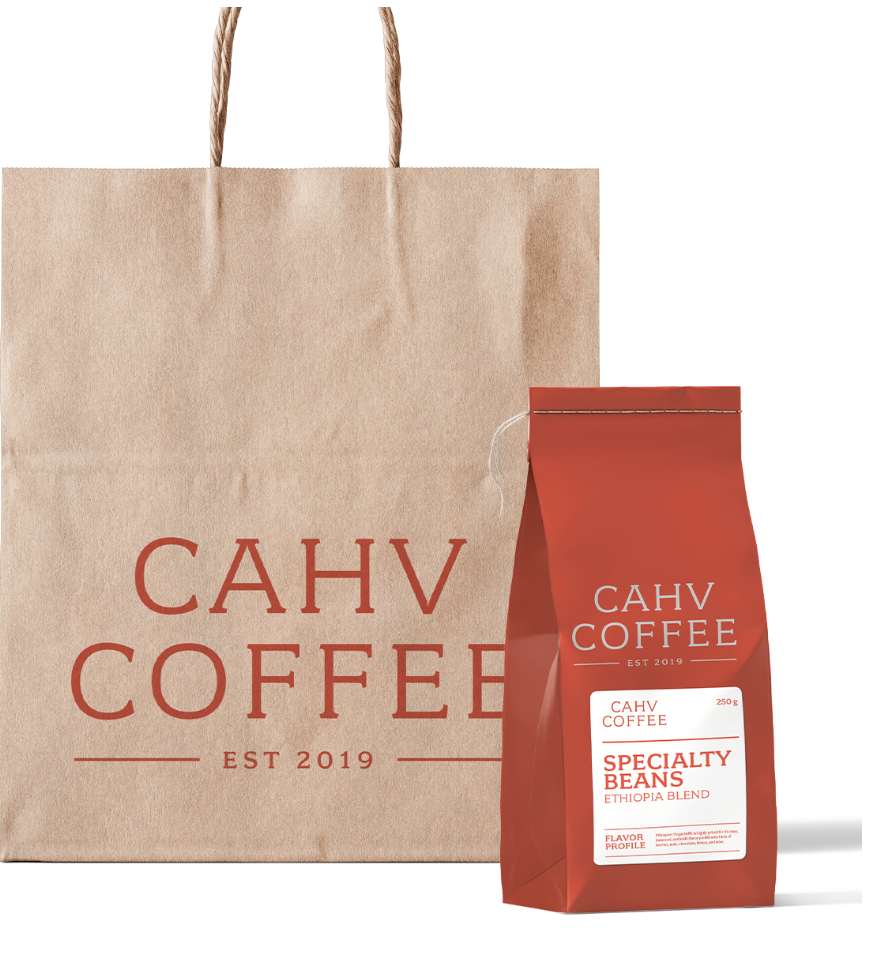 noissue's Customizable Takeout Bags are made from 100% recycled Kraft paper, certified by the Forest Stewardship Council and are printed using eco-friendly water-based inks. They don't use any sort of plastic coating and come in a natural, matte finish.
After they've served their purpose of delivering or carrying food, they can be recycled or reused by the customer instead of adding to the food packaging waste that continues to pile up in landfills.
Ensure Your Branding Leaves a Lasting Impression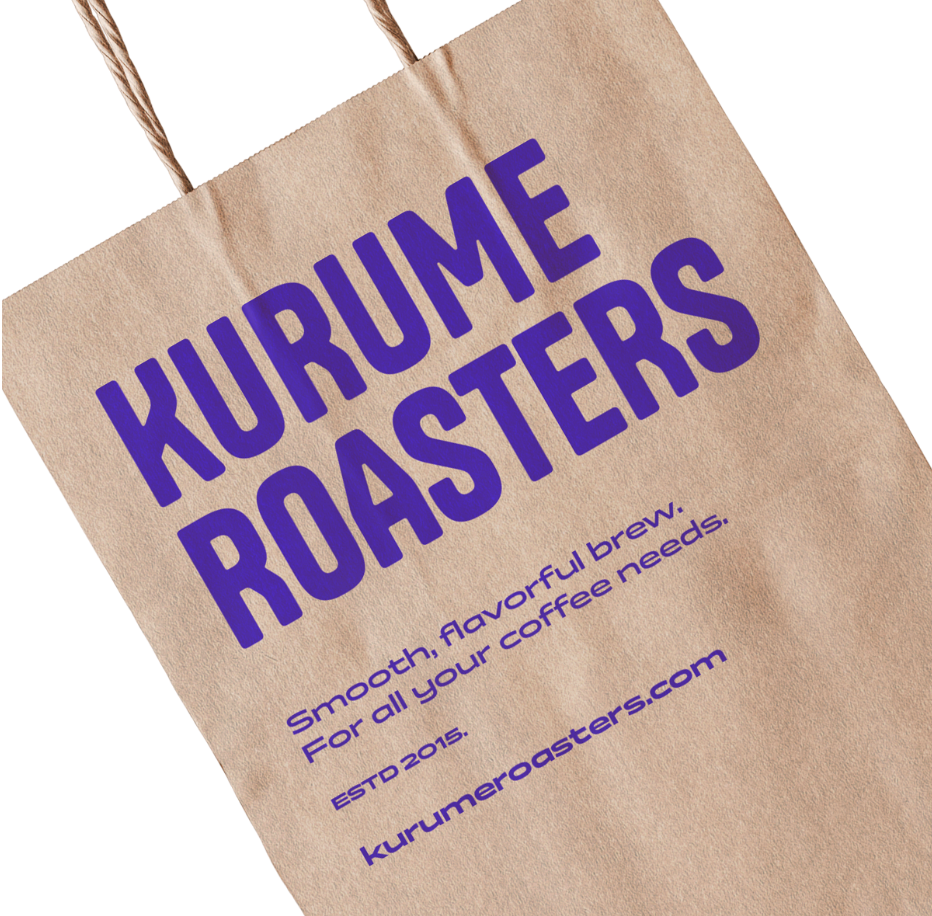 With Custom Takeout Bags, you can create a customizable design through multicolor CMYK printing. Showcase your business name, logo, brand colors, or an illustration of the food and beverages contained inside – the choice is yours! Multicolor means you can design with as many colors as you like, allowing your brand to get creative.
Customization is only available on one side of the bag at this stage, which means turning up the heat and ensuring your 1 side custom design packs a punch!
These bags come with twisted handles to keep the paper bag secure while in use, while the body of the bag is lightweight and durable. Colors stand out against the Kraft background, so let your branding shine on the exterior!
Key Specs of noissue's Custom Takeout Bags

Color: Brown
Material: 100% Recycled Kraft Paper
Thickness: 63lbs
Sizes available: 254mm x 305mm x 178mm (10" x 12" x 7"), 406mm x 305mm x 152mm (16" x 12" x 6")
Print options: 1 side
Print colors: CMYK digital printing
Sustainability features: Recycled materials, water-based inks
Minimum order quantity (MOQ): 250
End-of-life care: Curbside recyclable.
How to Dial Up The Branding Even Further With a Custom Takeout Bag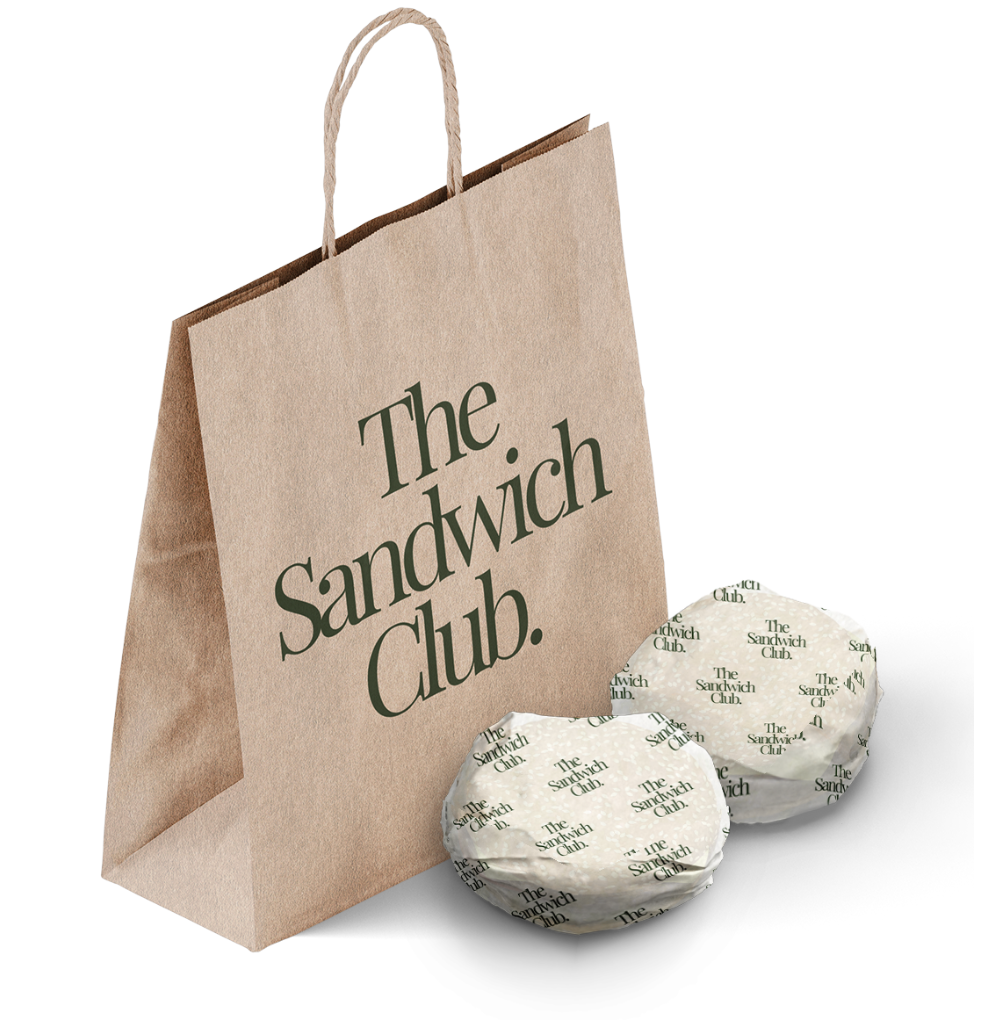 For a truly delicious branded unboxing experience, we'd recommend pairing a Custom Takeout Bag with our Custom Food Wrapping Paper. It's a great addition to any takeout packaging as it's fully customizable and will work hand-in-hand with your takeout bags. It looks great to wrap your food in and adds layers to your takeout unboxing experience. Simply upload your logo and pick a design from one of our ready-to-go templates, or upload your own finished design.
noissue's Custom Food Wrapping Paper is also FDA approved and printed on Forest Stewardship Council certified paper with water-based foodsafe inks, which makes it 100% compostable.
Any personalized special touches will have a big impact on your customer, so consider using Custom Diecut Stickers or Custom Paper Stickers to add an extra pop of branding to the outside of a Custom Takeout Bag.
How To Get a Little Extra Help With Your Custom Takeout Bag Design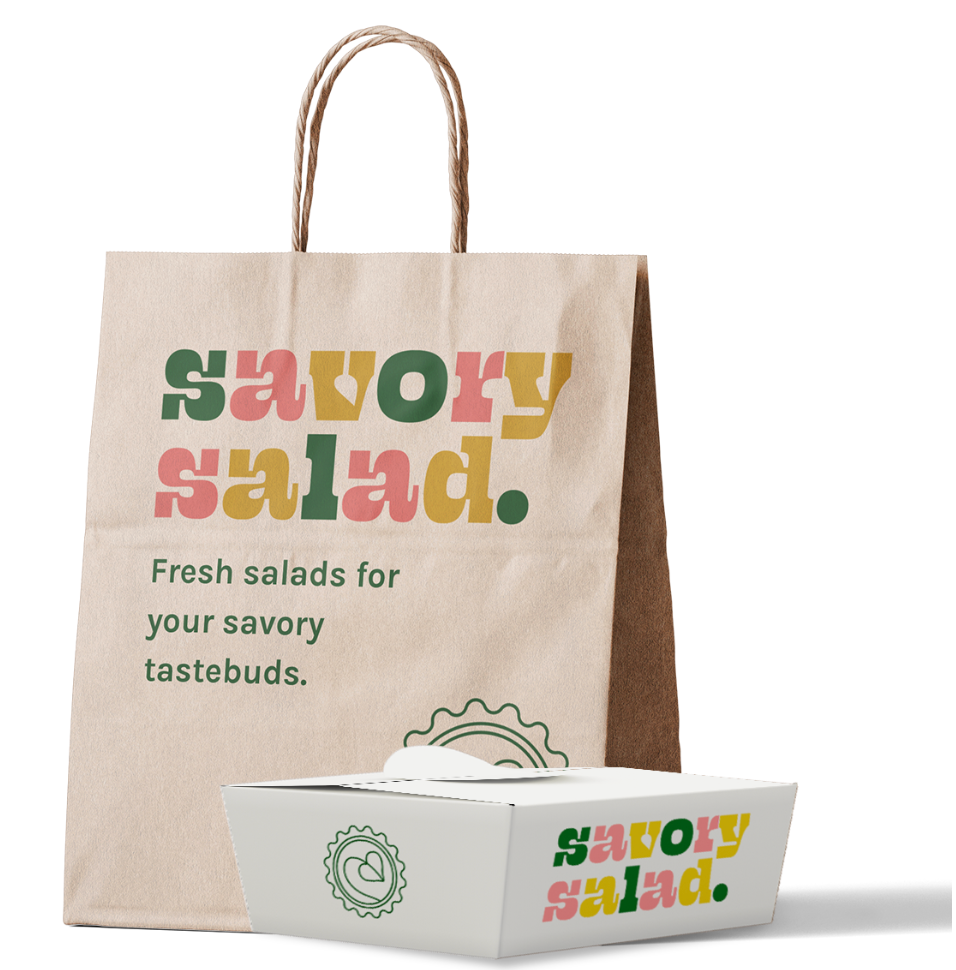 If you're creating your own finished design that you'll upload to our online design platform, we recommend checking out the Print Perfect Checklist for our print requirements and dielines.
Some quick aspects to note are that any text used should have a height of at least 6pt, and line thickness should be at least 0.3pt.
There is also one color limitation: we are unable to print white ink on these Kraft bags. If you're unsure about your design meeting the requirements or want to find the next best alternative for white, our pre-press design team will be able to help!
Wrapping it Up

Are you ready to get started with Custom Takeout Bags? Check out the product page for all the information you need to know, or browse our full range of sustainable packaging options for hospitality and food delivery businesses. We also have an in-depth guide to the best packaging for hospitality brands if you need some more help selecting your packaging.
Circular, custom packaging for your industry – with us, it's noissue!