noissue Compostable Multi Colored Tissue Paper by @havenwatchco.
Vintage-inspired watches aren't having a comeback—because they were never out of date! Something Weston Cutter, the owner of Haven Watch Co, can get behind. As a son of a now-retired watchmaker, Weston learned firsthand all he needed to know about timepieces. And with his artistic flair and professional knowledge, he's found a way to get them trending and wowing generations from here on out.
It was in 2012 when Weston started buying and selling vintage watches and loving them. But as he got more involved, the more he understood the trends and how the market evolved. By 2018, he grew frustrated at how massive and expensive the vintage market had grown. This piqued his curiosity at how possible it was to make a classic Swiss mechanical chronograph for under $2000, and the rest is history.
Unlike most watch businesses, Haven Watch Co is a brand that stands out with its unexpectedness.
"One of the odd things about getting into watches was feeling like there wasn't space for someone like me. I mean, the majority of watches are too masculine, dolled up to be really pretty, or they're abstracted into some notion of pure mechanical excellence. [...] The goal from the start was to make watches that worked for the folks I enjoy and admire."
Watches that look like they fit certain standards intrigued Weston but also made him feel excluded as an artist who doesn't conform to any archetype. With his world orbiting other artists, writers, and musicians, he made it a point to make Haven Watch Co nod to his artistic distinction.
Branding had to follow suit, of course. Expect to receive a magnificent timepiece wrapped in Compostable Multi Colored Tissue Paper, designed by Clay Hickson, that beautifully displays a Olena Kalytiak Davis poem.
"The goal is always to make enough of an imprint on people that, eventually, they'll be able to tell something's from your company right from first blush, and for whatever reason, I really wanted to package these new watches in compostable take-out boxes because it's funny and interesting without being overly serious."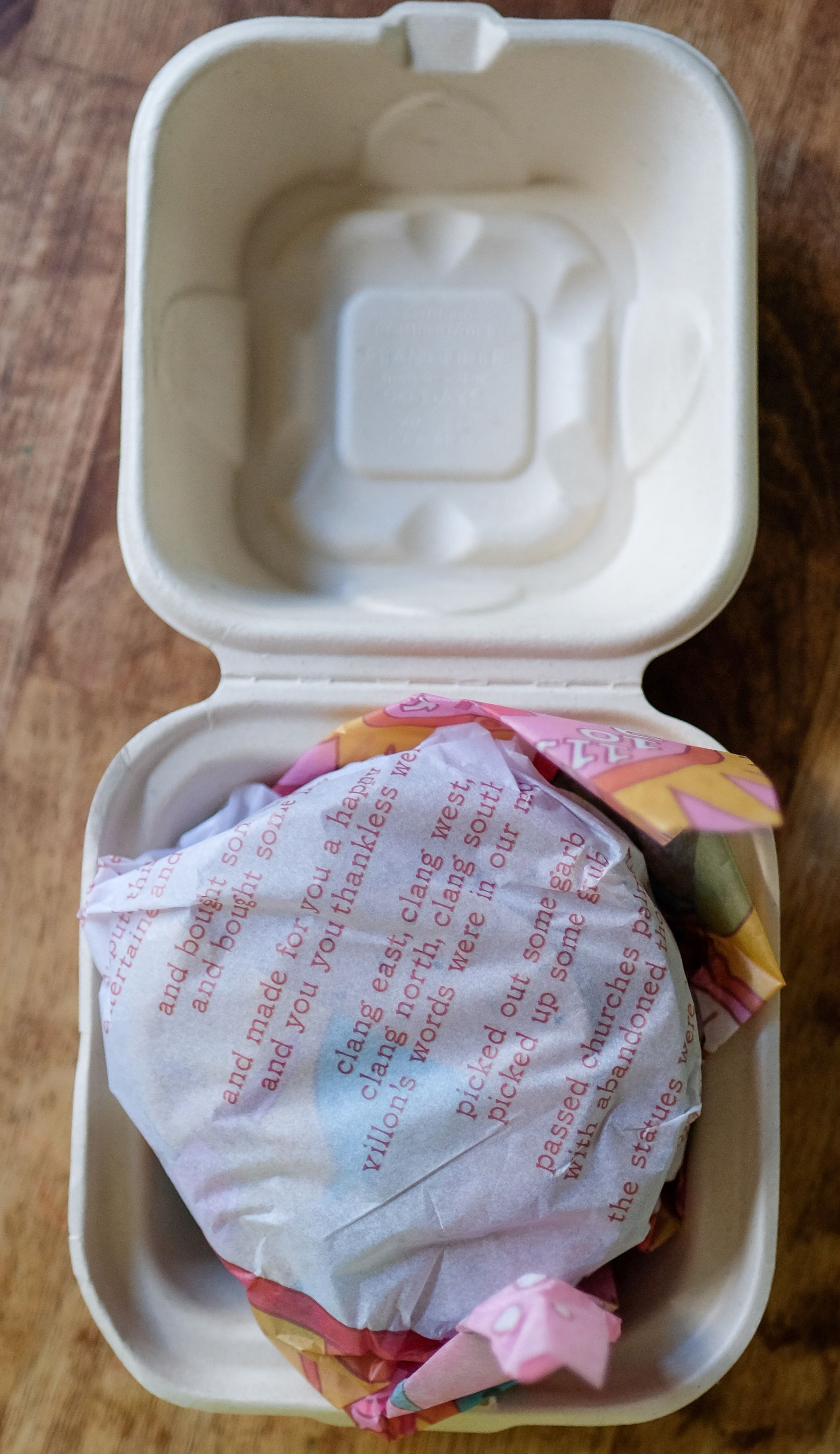 It was simple; the brand needed something colorful, weird, and eye-catching to wrap the watches. But also something that would match the box's compostability and uncomplicatedness. And noissue was the best fit for these packaging needs.
"[noissue's] pricing is incredible, and the depth of [their] commitment to reduce environmental impacts made them a really simple choice for us. [...] One of the things noissue enables is a sense of whimsy or serendipity, which is 100% what Serious Masculine Products are missing."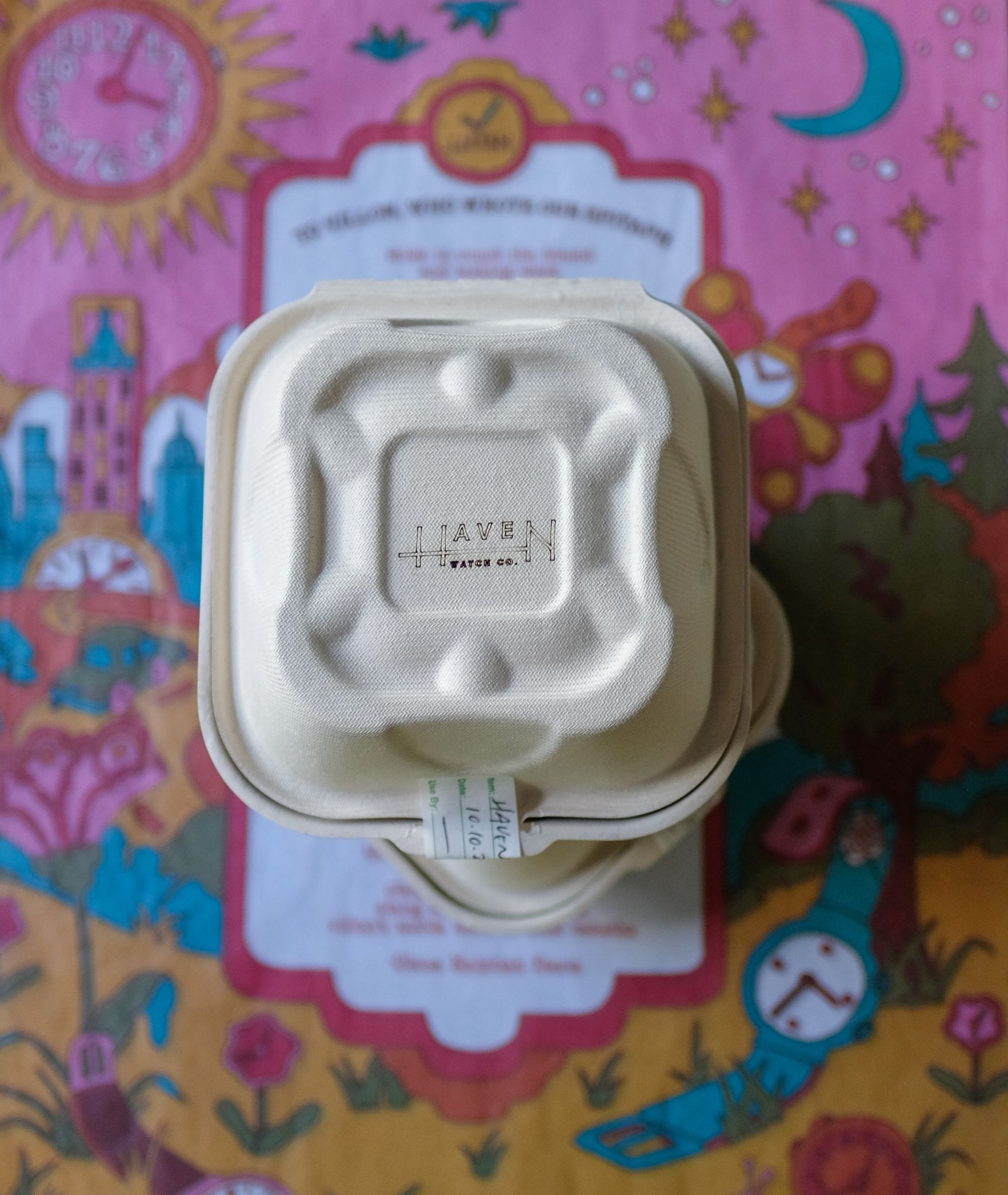 Recently, Weston finally got to see their new watches, The Lomax (a diver) and The Trotter (a GMT), which thrilled him to see how well they've turned out.
His journey with Haven Watch Co has been incredibly fun, interesting, and rewarding. And to be sharing the spotlight with one of his oldest and best friends, Steve Reidell, who works with him on design, and Donovan Paradise, who assembles, regulates, and tests the watches, he gets to connect with trusted companions and understand their points of view about the business' direction and decision.
Overall, he's happy to share everything with his dad, which he calls "the watchmaker who knocked me down the rabbit hole of all of this."
That, we can say, is never a waste of time!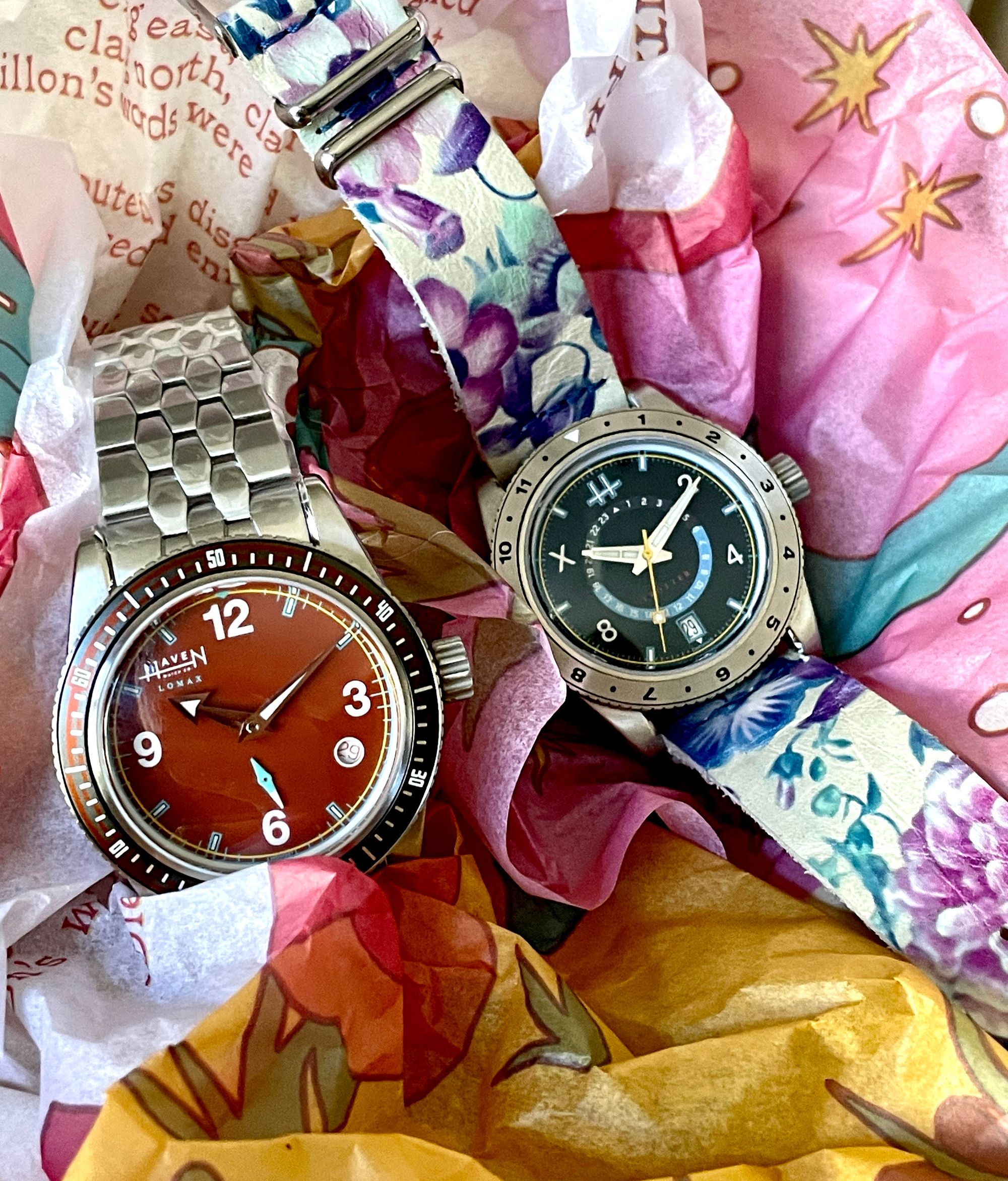 See more of Haven Watch Co on their website and Instagram.
Got time on your hands? Check out noissue's range of custom, sustainable packaging, and marketing materials.
Packaging for retail, restaurant, and the in-betweens, noissue is ready to support you in jumpstarting—or continuing—your sustainable packaging journey and help you give your customers the best time when unboxing.