custom water-activated tape by @studiosenseday
Unboxing videos have long been a mainstay of a business' online presence. These days, unboxing experiences have become as important and exciting as the product they contain. A well-designed customized package gathers customers' attention and loyalty.
As part of this experience, a new concept has been emerging: that packaging tape can be used for branding and advertising. This idea has been gathering momentum as individual small businesses have started using their own branded tape to package their products. Branded packaging tape gives businesses an opportunity to strengthen their brand identity and integrate their brand image into every layer of their shipments.
The shift to online orders and deliveries, accelerated by the global pandemic, has brought a new challenge to brick-and-mortar businesses which now need a robust online presence to stay in touch with their customers. With customized tape for packaging, brands can communicate with their customers more effectively and intelligently, thus building brand loyalty.
Dive into some of the benefits branded packaging tape can grant your business with the expert team at noissue!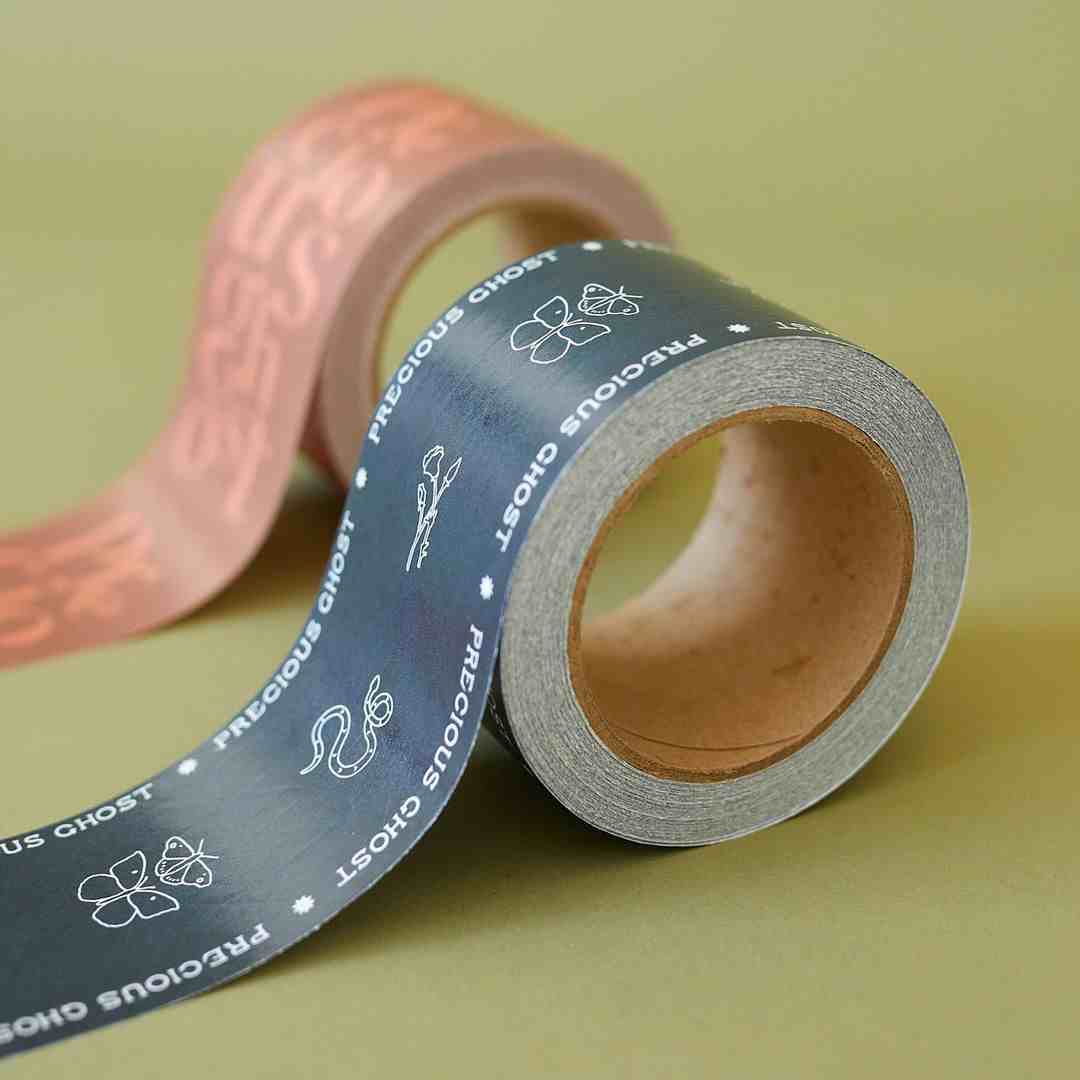 Brand Recognition

One of the strategies for success is being recognized immediately by your customers. You can increase your brand recognition with ease, even if your product is being parceled by the courier facility.
To achieve this, you will have to deliver a consistent brand message across all customer touchpoints. A key touchpoint is the moment they see the package waiting on their doorstep. While your customer will see your logo and message when they open the box, making your brand identity recognizable from the moment your customer sees the package waiting for them helps elevate their unboxing experience. That's the power of branded packaging tape.

Tell Your Brand Story

Packaging is often the first thing your customers will see. Therefore, it is an great opportunity to communicate your brand story and loop them into your returning customer base. Let them know all about your brand identity with your unique customized tape for packaging, using colors, words, and graphics that align with your brand image.
You can also add important information to your custom water-activated tape, like your website name or Instagram handle. This helps draw customers back into your sales funnel, driving them to interact with you online.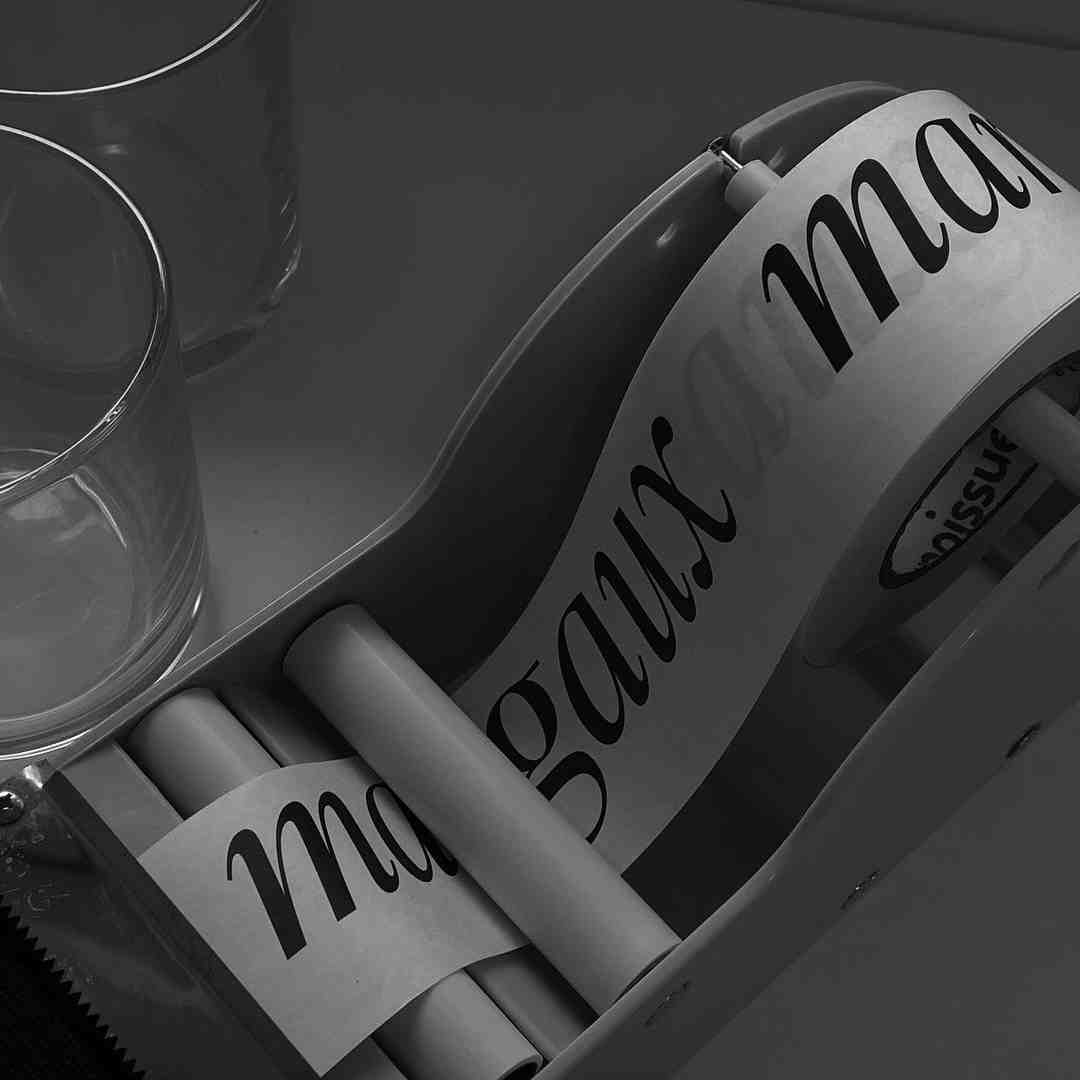 Social Media Advertising

One of the most significant advantages of using custom water-activated tape is marketing on social media platforms, particularly Instagram. When customers are genuinely impressed by the creativity of the brand, they are more likely to share their experiences on different social media platforms. In some way, they become your brand ambassadors. They share their unique experience amongst their social networks, who become your potential customers.
You can look at this decision your customer makes as a conversion point. You want to do what you can to drive them to share their experience with you, so it's key to make that share as frictionless as possible. Consider including a dynamic QR code on a visible aspect of your packaging, leading them to share and tag your brand in an unboxing shot.
From there, it's a matter of converting any new followers into customers using a curated social media strategy. Discover our guide on How to Convert Social Media Followers into Paying Customers.

Professional Image

Traditional advertising - like television commercials - has its purpose; however, it is no longer the only effective way to communicate with your audience. Therefore, new ways of advertising, like branded tapes and packaging, are necessary to surprise your customers and keep them interested.
Custom branding and shipping practices make your brand appear more professional as compared to brands that use standard brown packaging. On the other hand, using colorful, custom branding helps your brand stand out from the competition and creates a good first impression. If you are an online retailer, your real-world customer interaction is mostly limited. As such, custom-branded tapes give you a chance to maximize customer satisfaction when they receive a package from your brand.
Customize Your Tape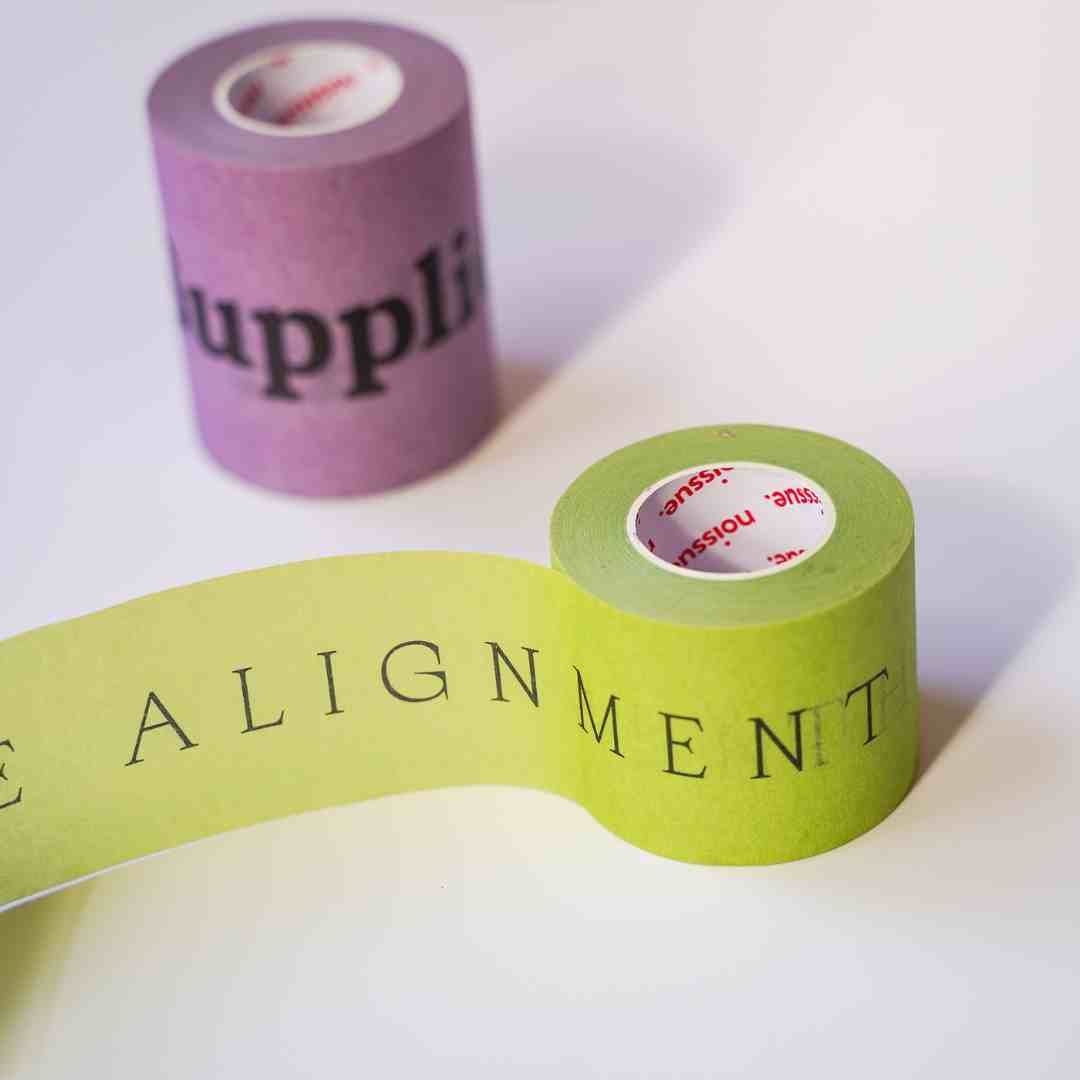 Depending on your packaging supplier, you might have an opportunity to customize the tape your business uses for shipping.
At noissue, we have different packaging tapes that are completely customizable. All our noissue tapes are printed with soy-based inks and made of FSC-approved recycled paper that is curb-side recyclable or home-compostable. The tape is also water-activated, offering a longer lifespan and no need for adhesive-coated plastic.
If you're considering this option for your business, make sure you research your area of distribution. Customers should have access to either curbside recycling or home-composting for this to be an end-to-end sustainable solution.
To nail your customized tape design, here's a peek at the process:
Product Settings: Select the dimensions of your tape. There are many sizes and setting options for you to choose from. You can select any one depending on your need, so ensure you have a clear idea of the kind of products you'll be shipping to understand which dimensions you'll need.
Quantity: You can select the number of noissue tapes you need. Buying wholesale offers bulk discounts, and you can even connect with our noissue Plus program for high-order quantities.
Choose Your Design: Either create a design yourself or brief a graphic designer for the perfect look. You can also connect with the noissue team or use our online templates. Once you're ready, upload your design using our super simple interface.
Review Your Order: The system will ask you to review and confirm your order. Check if all the details are correct, and once you are satisfied with everything, you can hit submit. Nice work!
Looking for more information? Take a deeper dive into How to Create a Branded Tape for Shipping.
Wrapping it Up!

Branded tapes can add a lot of value to your packaging and improve the overall customer experience, but they're not the only thing that can enhance your packaging!
At noissue, we are committed to sustainable and circular ways of packaging and delivering. Check our range of completely customizable tapes that add value to packaging, minimize environmental impact, and drive value-based connections with your customers.