When you're running a business, it's all-too-easy to get into a routine of Business As Usual without regularly stopping to take stock of what you're doing. But seeing as people's first impressions of a brand are made in a mere 7 seconds, it's important to take the time to review your processes.
Packaging is a key component of business for brands that operate online, as it's the first physical touchpoint a customer has with your business IRL. This means regularly conducting a packaging audit is a smart decision to ensure you're making the most of this branding opportunity.
What is a packaging audit?

Put simply, a packaging audit is a review of your brand's current packaging and whether it is as effective as it could be. While your packaging's primary function is to protect products when they're shipped, creating a full suite of thoughtfully designed packaging products means your packaging can also serve many other purposes. It can create recognition for your brand identity, grow customer loyalty, act as a word-of-mouth marketing tool through social sharing and more!
Conducting a regular packaging audit is an essential part of making sure your branding strategy is working as well as it could be.
The colors you choose, logo and icon repetition, circular materials you select and social media and QR codes you choose to feature all play a part in sharing your brand's values with your customer.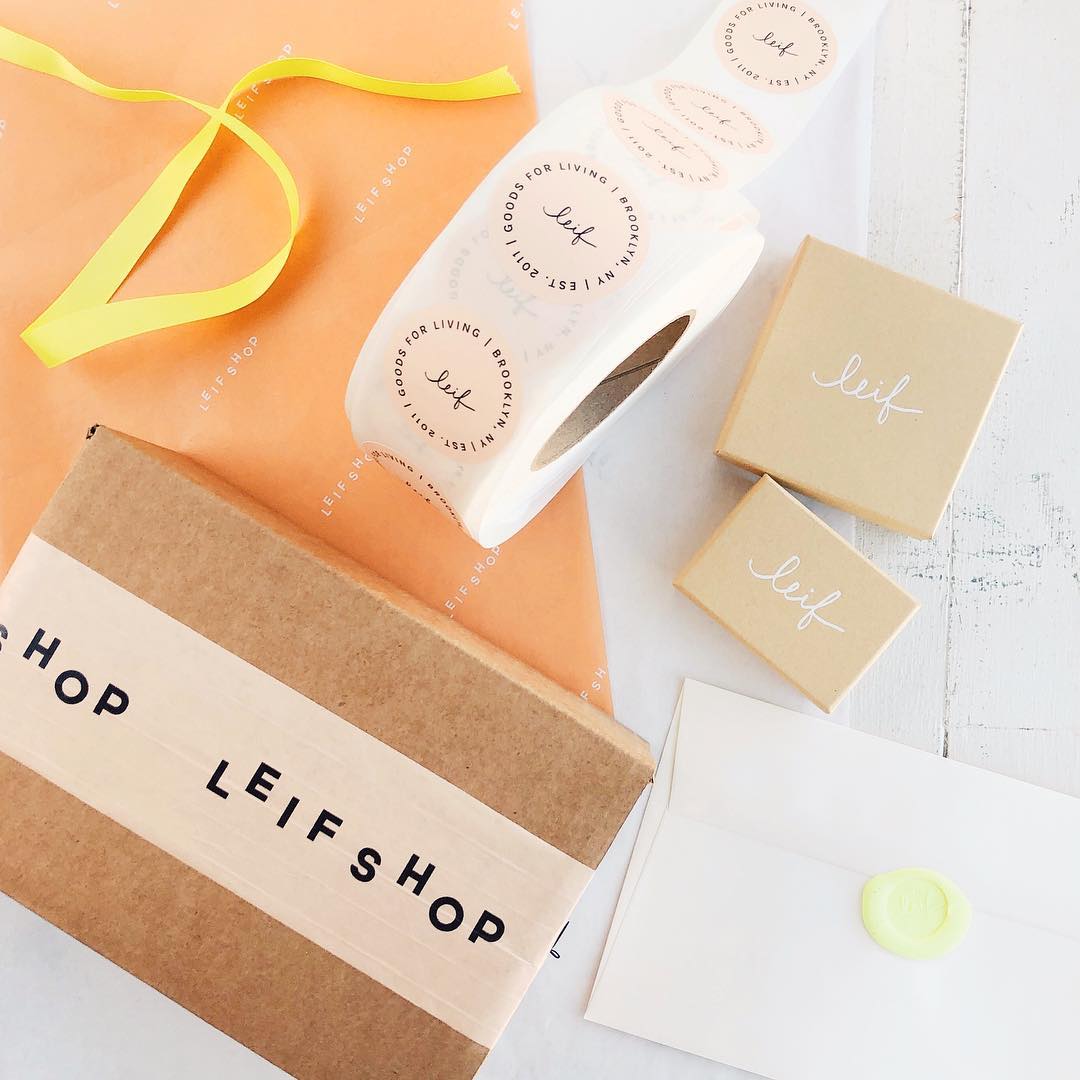 How often should I be doing a packaging audit?

At noissue, we recommend doing a packaging audit annually to ensure your packaging is the very best it can be. However, the more frequently you review it, the better! Most businesses are constantly evolving in their branding journey, so you may have outgrown the language you used and design you selected in the past.
Updating your packaging regularly also helps with customer engagement, as switching up your packaging keeps the experience fresh and exciting.
Take our packaging quiz below to find out how you score!

We recommend having your full packaging offering on hand for the review so you can touch, see and experience it as you work your way through the list.
Your top ten takeaways for a packaging audit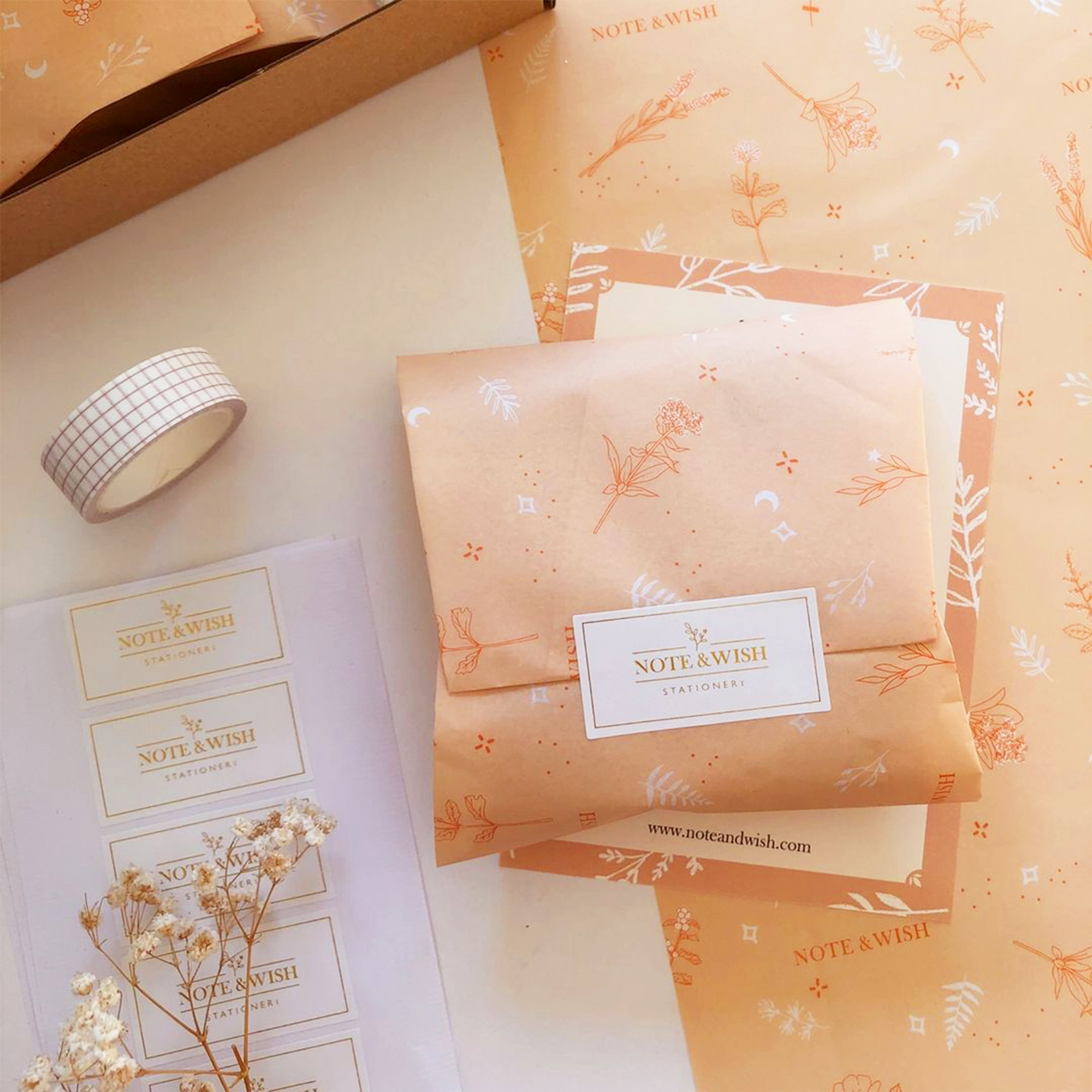 1. Make sure your logo and brand colors are visible on your packaging set.

The biggest advantage of custom packaging is the ability to showcase your brand identity from the customer's first touchpoint. Having your logo and brand colors visible builds brand recognition and loyalty by both showing your customer who the package is from and connecting the dots from your packaging to your brand's other channels, such as your product boxes, website and social media channels.
2. Consistently repeat your brand's logo, icon and colors on different layers of your packaging set.

According to Pam Moore, it takes five to seven interactions with a brand for people to start remembering it. Consistently repeating your brand's logo and colors on different layers of your packaging will help increase these interactions and grow the recognition of your brand. Start by featuring your brand's logo and colors on the exterior packaging (like a box or mailer) and then repeat it on each layer of the interior packaging, like custom tissue paper, custom stickers, tape and custom cards.
3. Make sure your packaging reflects your brand's unique values and personality to stand out and be memorable.

In a sea of ecommerce packages, you want to be the one package that stands out. The most effective way to do this is to showcase the values and personality that makes your brand unique. If you're using eco-friendly packaging materials, you can communicate this on the outside of the package to show your packaging aligns with your business values. If your brand personality is fun and playful, use a bold color palette and an illustrated design to share that. Colors, patterns and impactful typography can all play a part in giving your packaging a personality of its own! If you're unsure what direction to take your packaging personality in, we'd recommend reading this article on brand archetypes to see which one best suits your business.
4. Use customization so your customers know who the package is from when they receive it.

You don't want to go into all the effort of creating an unforgettable unboxing experience without the customer truly appreciating who created it! Customization is key to putting your brand front and center from the moment they pick up the package. This could be anything from a small branded touch, like a custom sticker or custom stamp on the outer packaging, through to a Custom Compostable or Recycled Mailer with a message from your brand displayed on the outside.
5. Build an engaging unboxing experience so your customers love to share your packaging on social media.

Have you noticed your customers love to share pictures of your packaging on social media? If they haven't, what could you update or add to your packaging that makes your unboxing experience photo-worthy? Some great prompts to include in your packaging are step-by-step instructions on how to get the best possible picture for the 'gram, a bold message or call-to-action on the outside or inside of a Custom Box and Custom Tissue Paper made from recycled paper to enhance product presentation.
6. Check that all of your packaging is made from circular materials (compostable, recyclable or reusable).

Your ecommerce packaging is a reflection of what your brand values. If you're using unsustainable materials, this tells your customer that you don't care about the impact your packaging has on the environment. To turn customers into brand advocates, you should be swapping out as many layers of your packaging as possible to be compostable, recyclable or reusable, and communicating this decision to them. If you're willing to take responsibility for the waste created through business, their opinion on your brand will be nothing but positive.
7. If you're still using a non-circular material (like virgin plastic), find a sustainable alternative.

If you happen to still have a non-circular material in use in your packaging, such as virgin plastic, there's nothing to feel guilty about. The good news is there are so many affordable eco-friendly packaging alternatives you can change to! Single-use poly mailers can be replaced by Compostable or Recycled Mailers, bubble wrap can be replaced by Padded Mailers, plastic tape can be replaced by Custom Water-Activated Tape, and so much more. We'd recommend checking out this story on circular packaging swaps you can make for more inspiration.
8. Include a personal touch with every order.

To create stand-out packaging, you should go to great lengths to make your customer feel incredibly special. This can be done by adding an unexpected personalized touch with any order, such as a thank you or welcome note, a discount code, a sample or a freebie. This will help surprise and delight your customer and turn them into repeat purchasers.
9. Feature your social media handles, website, a packaging QR code or all of the above somewhere on your packaging, so customers are reminded where to find you online.

Packaging is a way to bridge the gap between your brand's physical and digital channels. Even though it may feel like the end of the customer journey, it actually is just the beginning! Including your social media handles, a dynamic QR code or a callout to your website encourages your customers to continue to interact with your brand beyond the unwrapping and visit your online channels. If you don't have a call-to-action with any of your online channels yet, now is the time to add one.
10. When you feel confident and happy with your brand's packaging, those same feelings will be created in your customer.

If you've been through the creative process of designing your own custom packaging set and had fun along the way, this enjoyment is likely to carry over into the customer experience. Creating your packaging shouldn't be a hard or arduous task – your chosen packaging provider should make it hassle-free! Here at noissue, we offer both a beginner-friendly online design platform for all of our custom products and customizable pre-made templates for lots of our products, including Custom Kraft Mailers, Custom Boxes and Custom Cards. This means you can enjoy the process without worrying about the technicalities.
Wrapping It Up

We hope this article has helped you review your brand's packaging! If you need customizable options made from eco-friendly packaging materials, noissue is there for you every step of the way on your packaging journey. Check out our range of packaging options and shop by your industry here.