We all know that sustainability and the holiday season haven't historically always gone hand-in-hand in the past.
There's all the single-use wrapping paper that's shredded in seconds, overnight shipping across the country for last-minute gifts, bright lights left on all night, and the mass chopping down of trees.

Fortunately, it is possible for businesses to reduce their carbon footprint while still maintaining every ounce of holiday cheer that our customers have come to expect.
Interested in being a little more extra eco-friendly this time of year? Let's take a look at six tips that businesses can use to increase sustainable practices through the holidays.
1. Encourage Customers to Shop Local & Shop Small
Plenty of customers are tempted to browse on Amazon and online at big box stores like Best Buy or Target for holiday gifts. It's convenient, and it's become their default.
If you're able to encourage your customers to shop local and small for any gifts that they need (including what they aren't getting from you!), this can be a more eco-friendly option for everyone involved.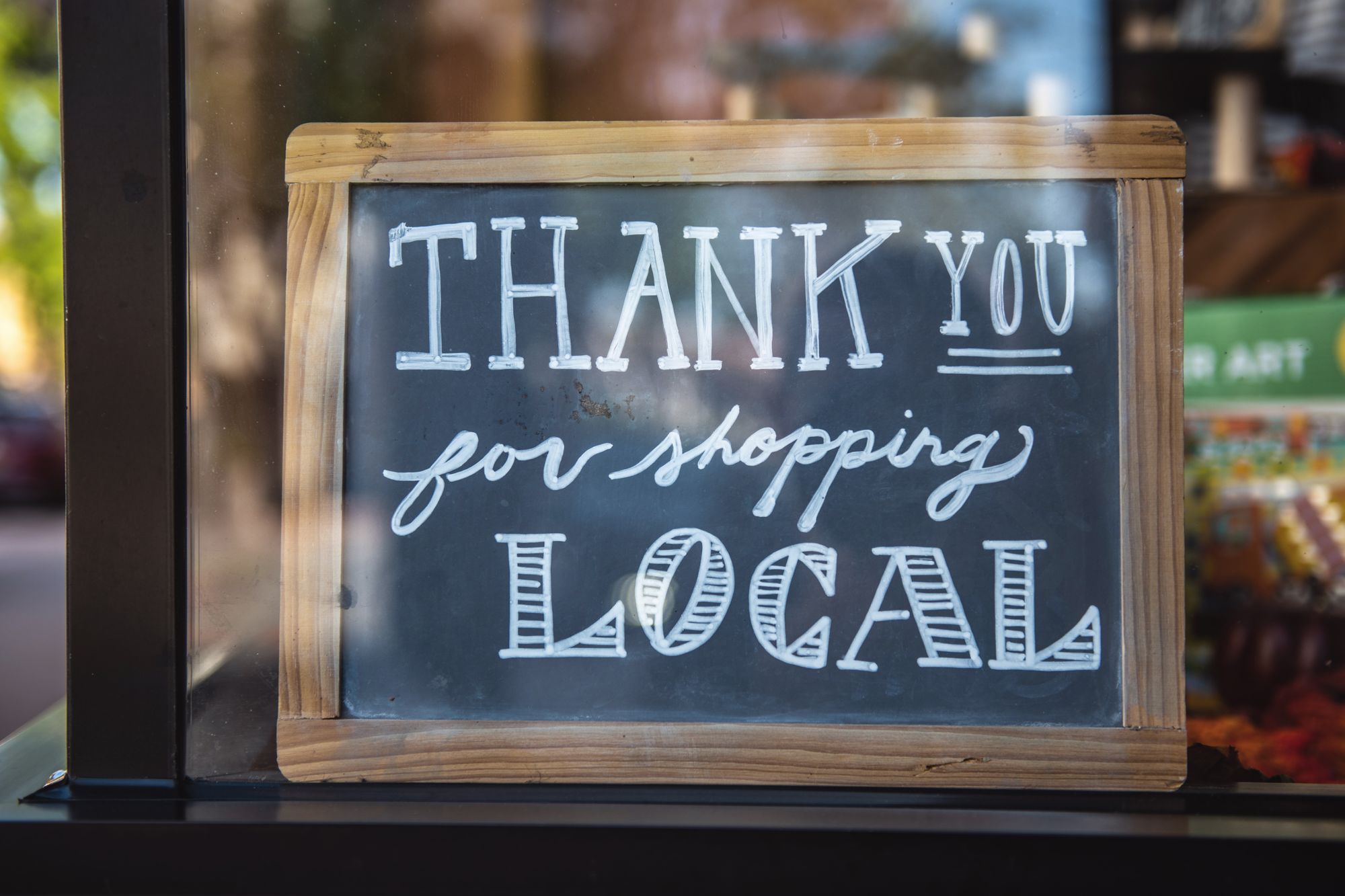 Shopping from local businesses cuts down on shipping distances and costs, reducing the carbon footprint of each order. Even if the item is still ordered online; it's better to have it delivered down the street than over an ocean.
This also supports small, local businesses, who can more easily prioritize green business practices more than larger corporations who naturally have much larger footprints.
2. Create a "Green" Gifting Guide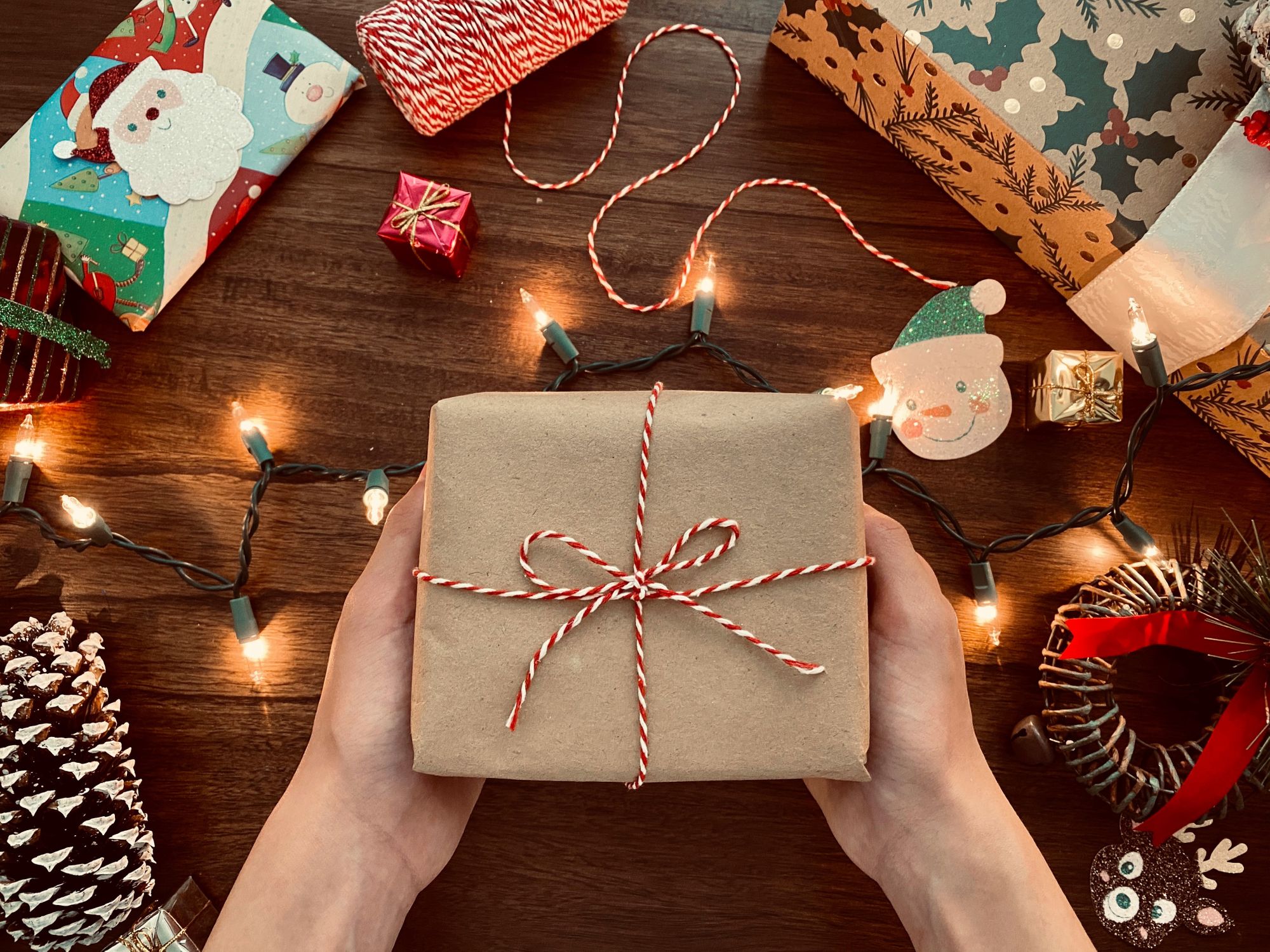 Customers love gifting guides. Once you need to start finding gifts every year for friends, family, in-laws, and potentially even coworkers, helpful suggestions are often more than welcome.
You can take this opportunity to feature great products in a "green gifting guide" that you share with your customers through email, on your blog, or on social media. Feature some of your own eco-friendly products, and link out to other green products that you know your customers will love.
An organic candle company, for example, could safely assume that some members of their audience would be interested in another brand who sells sustainable, hand-woven blankets or organic hot chocolate.
By helping your customers make sustainable choices, you're giving back to the world, and this opens the door for potential collaboration with other businesses, too! Consider opportunities to work together, potentially even creating a "bundle" with another business that your customers would love.
3. Offer Donations for Green Initiatives at Checkout
With their wallets open and ready to shop, customers are often particularly generous during the holiday season and willing to make donations. Asking for donations for an environmentally-focused charity allows you to facilitate sustainability, especially if you offer to match a certain percentage of the donations!
One study found that around 71% of customers will donate to charitable causes during their checkout, with donations typically ranging from $2 to $5. Every little bit helps, and this adds up quickly.
Have your in-store staff ask each customer at checkout, explaining what the customers are donating for and why the initiative is so great. You can also add a donation box to your online checkout. To maximize your donations, post about what you're doing on Facebook and Instagram to get your customers excited about the charity before they even purchase.
4. Create Promotions Early for "Slow" Shipping Options
Despite the fact that near-immediate shipping speeds are convenient for customers, accelerated shipping takes a bigger toll on the environment than "slower" and standard shipping options.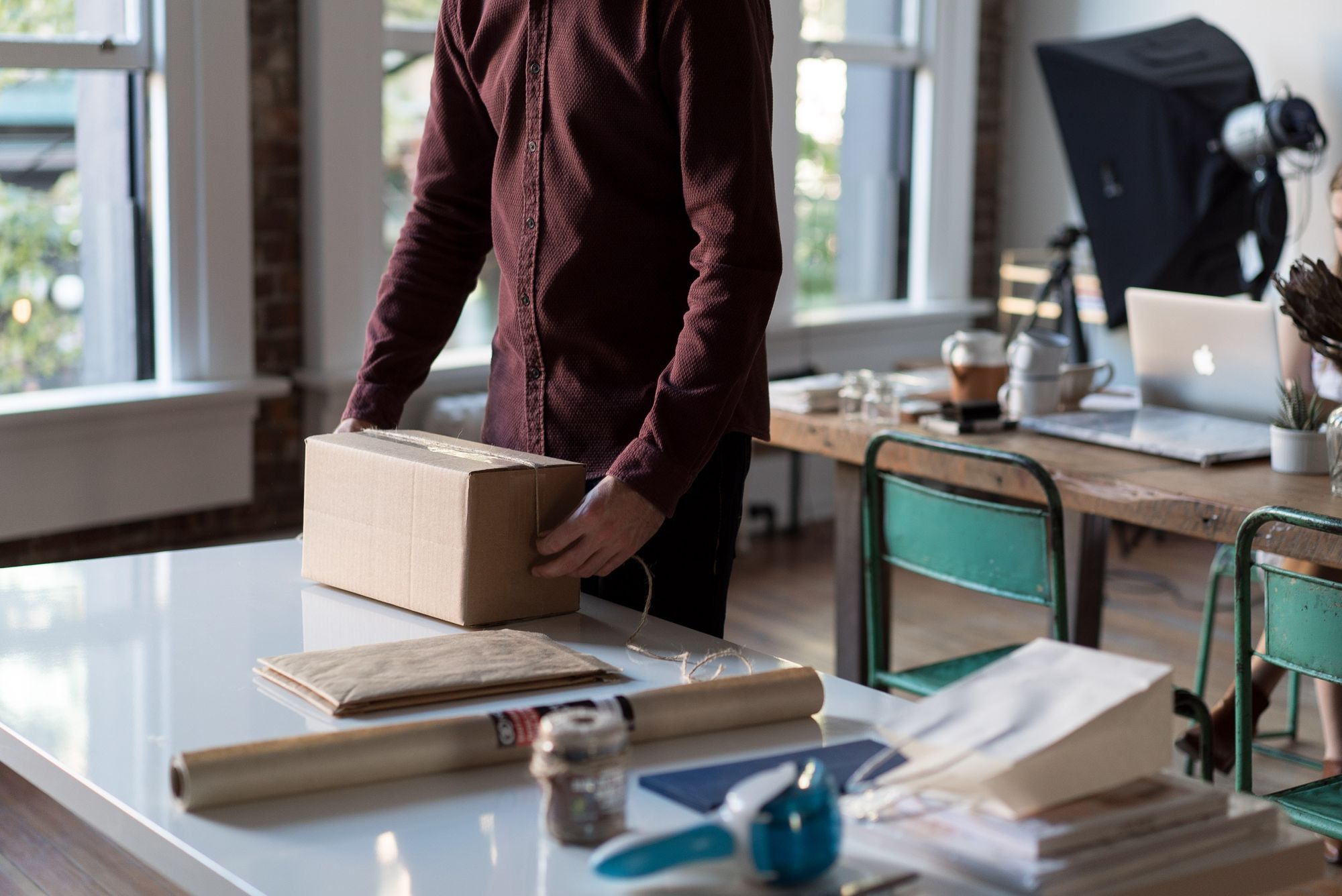 If you're able to promote "slow" shipping options earlier in the year and encourage people to shop earlier than usual, you can reduce the number of rushed shipments you need to make, reducing their impact on the environment.
Start early to prevent the need for rush shipping, offering promotions for free or discounted standard shipping if possible. You can also have tags on your product pages, letting customers know that the package will still arrive to them in time for Christmas when standard shipping is selected if ordered within a specific time frame.
5. Source Sustainable Holiday Packaging

The massive amount of waste that's created this time of year with packaging alone is almost mind-boggling. In the United States alone, there's an extra one million tons of trash discarded per week between Christmas and New Year, including 230,000 miles of wrapping paper.

Choosing sustainable holiday packaging for your business can help you enjoy the increased sales from the shopping season, therefore, without any added guilt.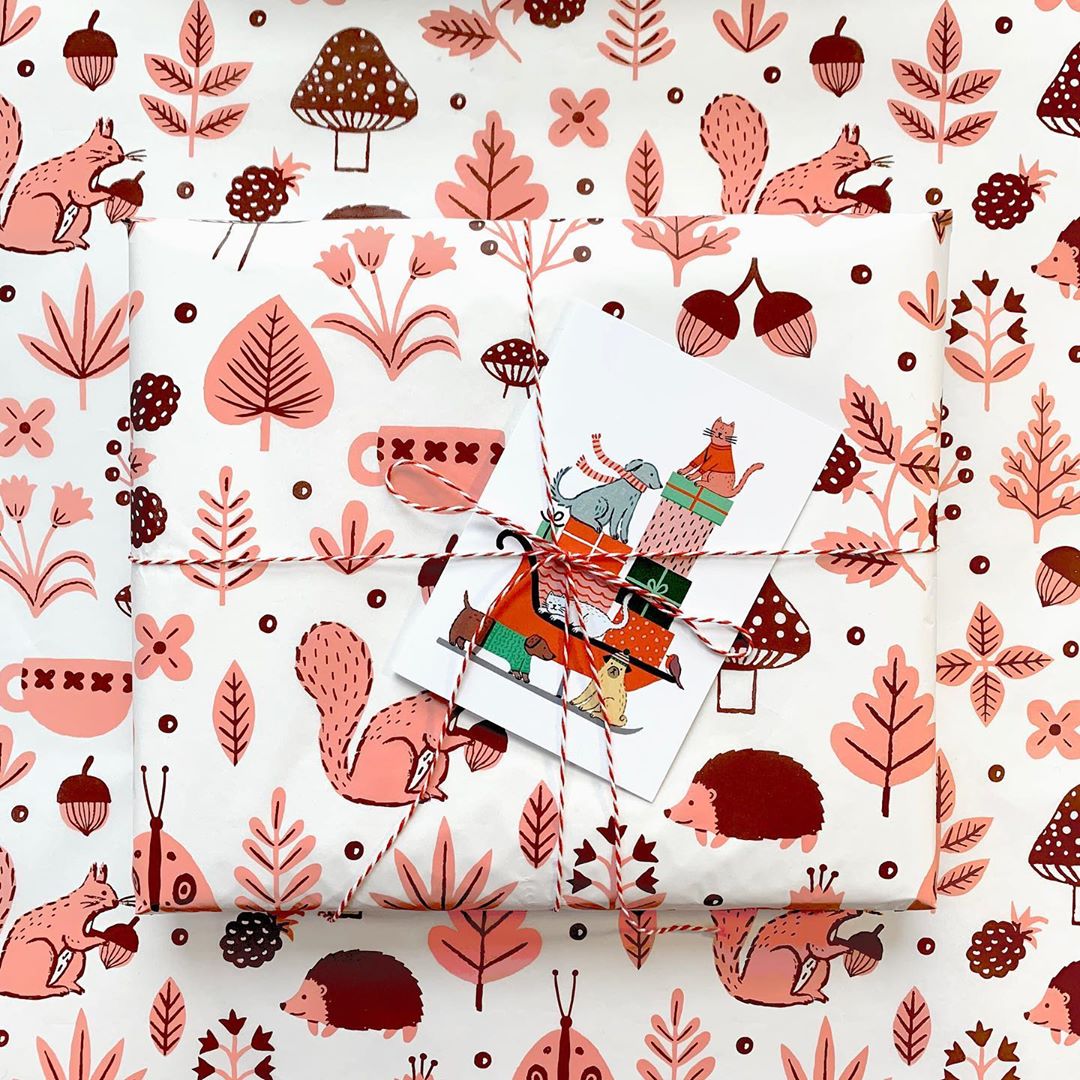 Sustainable packaging includes any of the following, all of which are created using recycled, reusable or compostable materials and are designed to reduce their carbon footprint even once it's eventually discarded:
These sustainable packaging options can also be fully customized for your business, which can help set you apart from the competition.
6. Check Supply Chains for Room for Improvement

Your business may be doing everything it can to reduce waste and to operate in the greenest way possible. You can take this a step further by vetting your vendors and suppliers, choosing green-friendly products or partners so that sustainability is happening all the way up and down the supply chain.

If you're looking for new vendors or suppliers, try to find those who focus on sustainability already. Many will mention this clearly on their site, and those who do prioritize green practices can explain what they're doing to be eco-friendly if you ask them directly.
When you already have vendors, look for new opportunities to increase sustainability. Maybe they've recently rolled out recycled packaging that you can opt into, or you realize that you can order more items at once to reduce shipping waste.
Even seemingly small changes – like having one order come to your business from a certain supplier every month instead of two – can make a huge difference overtime.
Final Thoughts

Boosting your business's green practices can help keep this the happiest time of the year in every way, and after a year like 2020, we all need it!

With the world struggling with a global pandemic and a long list of other natural events accelerated by climate change (see: hurricanes and bush fires), all businesses need to be conscious of their environmental impact now more than ever.  
Once making these changes, too, they're easy to sustain. You can build each of these changes into sustainable habits that you can carry well into 2021, making eco-friendy practices a priority for the next year. That sounds pretty jolly to us.
Looking to make the switch to sustainable packaging? noissue creates customized eco-friendly packaging for your business. Find more inspiration here.